News
>
Music News
December 01, 2007 06:55:56 GMT

Words are rive that Sheffield band are releasing a new single secretly, as in using other band's name to be credited in the 7 inch vinyl single. The two-tracks record is available as a limited release.

The rock outfit's label, Domino Records, wrote on its website that a record is sold under the band name Death Ramps. Included in the single are 'Nettles' and 'The Death Ramps', the former which most Arctic Monkeys fans acknowledge as one of the songs often played by the band during their live shows.

News
>
Celebrity Gossip
December 01, 2007 06:54:25 GMT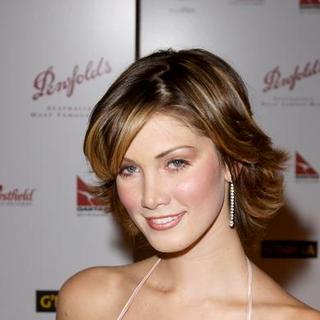 Going against the false circulating claim, and boyfriend Brian McFadden have announced that they are engaged.

The longtime lovers have put to rest the false report, presumably directed from Daily Telegraph, that stated she turned down his marriage proposal considering that she's too young to become a step mother to his two daughters.

News
>
Celebrity Gossip
December 01, 2007 06:17:54 GMT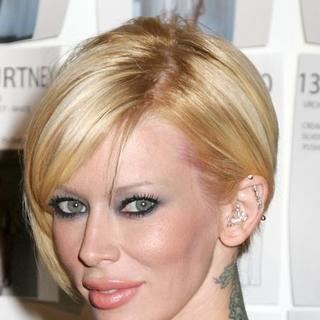 Already had her breast implants removed and decided to quit porn, won't quit working anyway. The retired adult movie star turns her direction becoming a business woman, opening a bar, in association with designer Richie Rich.

The duo's future hotspot, said rumors on the street, is to be named The General Store and will be housed in an old whorehouse located in New York's Chinatown.

News
>
Movie News
December 01, 2007 05:50:10 GMT

So far, there's no official information about other characters featured in the sequel to 1998's "The X Files" apart from Agent Fox Mulder and Dana Scully, played again by and . But it seems that has dug out the names of some of them.

The site claims to have obtained info on new characters in the project, revealing them to be Dr. Donarra, Samantha Pitney, and Robert Coe, plus Agents Winlock, Darby, and Plummer. Actors cast for the roles, however, are not mentioned.

News
>
Music News
December 01, 2007 05:05:52 GMT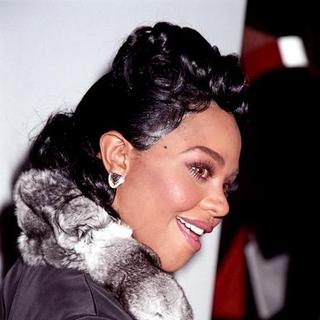 While her fifth studio album is still expected, brings out a mixtape where and are the subjects of her songs. The R'n'B diva will release the mixtape which is titled 'Ms. G.O.A.T' in two weeks time, according to MTV.com.

"I always wanted to do a mixtape," Kim told MTV News. "I used to see how 50 used to do it so hard. And I was a big fan of 50 when he first started putting out his mixtapes, and I'm still a fan. I seen his growth. But it all started with the mixtape. He caught my ear. It was a great movement. I said 'Damn, it's not a lot of girls doing it.'"

News
>
Celebrity Gossip
December 01, 2007 05:04:04 GMT

Attention people, and are a hot new couple. The twosome are said to have been secretly dating for around a month.

Confirmation on that dating report seems to be acceptable by claim that suggests the Australian supermodel and the Canadian singer were spotted sharing a passionate kiss at a private party at his London home on Tuesday Nov 27th, following the opening of his latest photography exhibit.

News
>
Celebrity Gossip
December 01, 2007 04:30:49 GMT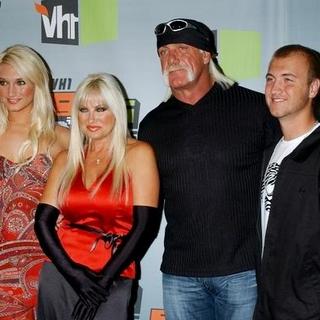 breaks his silence, filed a court filing in response to the divorce petition filed by estranged wife Linda Hogan.

In his counter-petition, filed Wednesday November 28th in Pinellas County Court in Florida, Hulk whose real name is Terry Bollea, contests Linda call for unspecified alimony and child support, as well as her bid for primary custody of son Nick Hogan.

News
>
Movie News
December 01, 2007 04:17:10 GMT
Few have already seen the trailer for the upcoming "" in front of "" screenings at Hollywood's El Capitan Theatre, and soon, everyone is really able to get a first look at it online.

Malaysia's The Star Online has come up with good news stating the very same trailer will surface on the net on Wednesday, December 5 this year. Report from NarniaWeb adds that the piece will also be made available on December 6 in Australian/New Zealand time at Disney.com.au.

News
>
Music News
December 01, 2007 04:16:18 GMT

With its big jump from #14 to #6 on the Billboard Hot 200 chart this week, High School Musical 2 soundtrack was named the highest-selling album in 2007. The compilation, that includes performances by the TV series' stars and , accumulated 2.3 million sold copies since the release on August 14.

The title was initially reigned by 's self-titled album but since the musical's soundtrack had a 130 per cent increase in its 15th week, it was immediately replaced. The twist is, the soundtrack is also named the worst selling album in one year since SoundScan's count in 1991.

News
>
Celebrity Gossip
December 01, 2007 03:39:32 GMT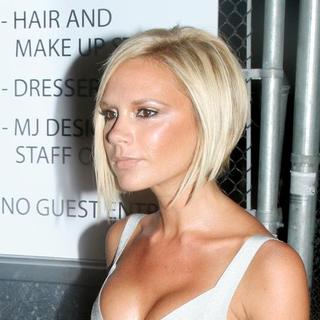 will always feel excited when it comes to fashion. Concerning her just being confirmed as the new face of Marc Jacobs for his Spring/Summer 2008 collection, the mother of three, who still has the curve, is said to appear naked on new line cancer charity T-shirts designed by the famous American fashion designer.

Britain's Daily Mirror newspaper reports that previous charity T-Shirts have managed to raise a cool $60,000 for a skin cancer charity and Victoria's naked pose is expected to propel this year's takings even higher.

News
>
Music News
December 01, 2007 03:37:45 GMT

To retain the legacy of the rules on BRIT Awards, 's album '' as well as 's '' will not be eligible to win in the award next year.

Nominees of the BRITs are determined when a single or album enter the top 75 of U.K. charts in the past 16 months, and since 'In Rainbows' was released online with no specified price, it was therefore unable to be counted in the chart. Similarly, Prince's album was that cost only $2.80 per set.

News
>
Celebrity Gossip
December 01, 2007 03:12:11 GMT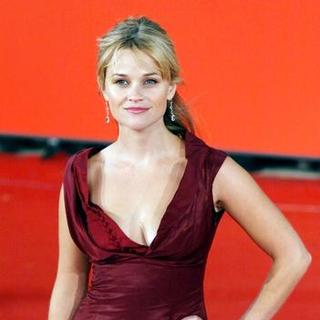 Her latest big screen project, "," which sees her being in the same scene with boyfriend may be a flop, still the fact could not prevent from earning $15 million to $20 million a movie, making her a true money maker. That amount of earning has automatically placed her at the top of The Hollywood Reporter's annual list of the Highest-Paid Actresses in Tinseltown.

, notwithstanding with her starring role in the animated "" that earns her a mere $8 million, comes second with salary also ranging between $15 million to $20. "Shrek" beauty is third with a $15-million-per-movie price tag.

News
>
Movie News
December 01, 2007 03:04:55 GMT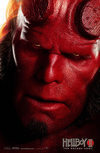 The large red-skinned demon finally shows his face up for the first time since his on-screen debut in "" back in 2004.

Yes, the for "Hellboy 2: The Golden Army" has revealed the first image of the titular character in the sequel, as seen on the left. Also take a look at fellow BPRD members Abe Sapien and Liz Sherman below, again played by and .

News
>
Music News
December 01, 2007 02:43:07 GMT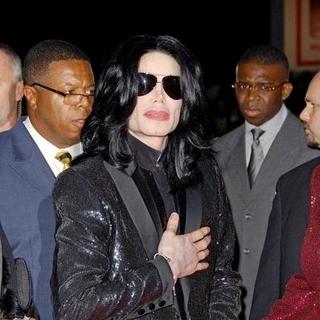 Details on 's '' re-release have emerged, as listed on Billboard.com. The compilation of Michael's classics, unreleased tracks and some remixes from other musicians will be dropped via Epic/Legacy Recordings on February 12, 2008.

has remixed 'Billie Jane' while did so in 'The Girl is Mine' and 'P.Y.T.' The latter also did a new version of 'Wanna Be Startin' Somethin'' with , which had a couple of weeks ago.

News
>
Celebrity Gossip
December 01, 2007 02:20:39 GMT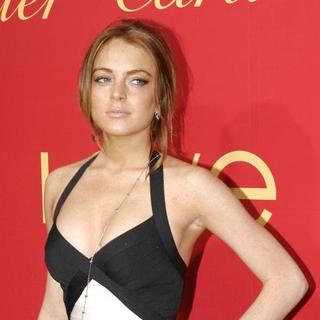 This is it, it's over for and Riley Giles. The actress singer reportedly has dumped the 25-year-old snowboarder.

People quoted a source as saying, Lindsay and Riley "are over - they've broken up. They split after Thanksgiving weekend." Another source, meanwhile, added "She is concentrating on her life and her career."