News
>
TV News
October 04, 2008 03:59:59 GMT

Republican Vice President candidate Sarah Palin becomes the object of ridicule on "", again. Taking on the much-talked debate on Thursday, October 2 between Palin and her Democratic rival Joe Biden at Washington University in St. Louis, Letterman has cut some of her words to form a new meaning.

The talk host said that he has some messages from Palin for America and then he aired some edited footages of Palin talking. The parodies make Palin appearing to have said "But I will tell Americans straight up that I don't know what a Vice President does" and also "I have no experience. John McCain should get rid of me."

News
>
Movie News
October 04, 2008 03:50:09 GMT

The 2003 superhero movie starring , "", is most likely to be made from scratch once again. In a recent interview with IESB, the 20th Century Fox co-chairman Tom Rothman revealed that the studio have put a serious consideration to the reboot possibility of the Marvel's blind superhero movie saying, "A Daredevil, to use your words, reboot, is something we are thinking very seriously about.".

Hinting that the consideration is enforced following "" moderate success, the studio executive further explained, "I think that the thing the Hulk showed although, it did what it did, is that it is possible, that if you really do it right the audience will give you a second chance."

News
>
Celebrity Gossip
October 04, 2008 03:41:11 GMT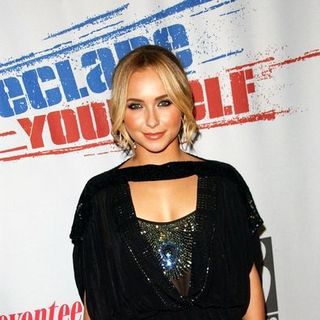 Becoming one of the celebrities who actively encourage people to participate in the forthcoming U.S. presidential election, is channeling her acting talent to star in a new public service announcement (PSA) for Declare Yourself, wearing a Hannibal Lecter-like mask in a new satirical video urging young people to vote. She's joined in the footage by fellow actress and actor .

The three-minute video sees Hayden modeling a pink Hannibal Lecter-like mask for Alba who plays the host of a faux home-shopping cable channel, selling "The Muzzler 2008," a Hannibal Lecter-like restraint mask that symbolizes failing to exercise the right to vote. Wilds, one of the cast of "", is seen in the video comically wearing the mask all day long, while playing the video game and relaxing on the poolside. He is even attempting to talk and eat with it on.

News
>
Music News
October 04, 2008 03:17:37 GMT

is already back in the studio to bake the next "Tha Carter" installment. The rapper announced through on ESPN.com that "" is on the way and so is a new mixtape called "Dedication 3".

"I've been busy in the studio, and right now I'm working on a mix tape, along with Tha Carter IV," read Wayne's entry. "The mixed tape you can expect real soon. It's called Dedication 3, and it's going to be Gangsta Grillz by . And then right after that, I'm putting that same mix tape out with twenty extra songs for free on my website."

News
>
Movie News
October 04, 2008 03:14:28 GMT

The next "Superman" movie, "Superman: The Man of Steel", apparently will see once again Lex Luthor, the famed Superman villain which has appeared in most of the live-action films. Within an article from The Independent focusing on the interview with , it is revealed that the "" actor will reprise his role as the baddie in the reboot movie.

Part of the article read, "...the producers of the follow-up to Superman Returns...will be paying him big bucks to reprise his role as Lex Luthor next year." Mentioning that Spacey will return as Luthor next year in "Man of Steel", the article also ignites speculation that the production of the new "Superman" film may start sometime in 2009. Nevertheless, Warner Bros. Pictures have yet to let out confirmation or denial regarding both reports.

News
>
Celebrity Gossip
October 04, 2008 02:56:40 GMT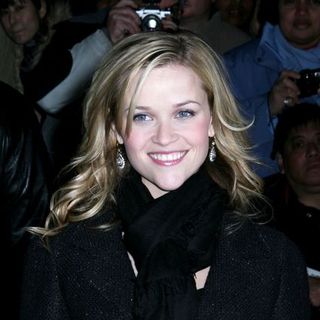 The love relationship of and reportedly is hitting the rocks due to work commitments. Apparently, the actress finds it hard to be in long distance relationship with the actor as he has to be in Morocco and London filming the upcoming "".

"This is his first epic, and his mind is on his work," one of Reese's friends told Star. "They talk on the phone and e-mail, but he's not 'there.' Reese is wondering if this is how it's going to be between them every time he's out of the country filming."

News
>
Movie News
October 04, 2008 02:37:02 GMT

Despite from "" actress, Karen Allen, on another "Indiana Jones" film, it looks like that the man behind the franchise success, George Lucas, has been working on developing suitable plot for the whip-cracking adventurer's fifth movie. On Friday, October 3, star hinted the momentum gain for the next installment to L.A. Times Blog, Hero Complex, stating, "It's crazy but great...George is in think mode right now."

Explaining further on the sequel possibility, the Dr. Henry Jones, Jr.'s depicter pointed out, "It's automatic, really, we did well with the last one and with that having done well and been a positive experience, it's not surprising that some people want to do it again." On who may push on the idea for the fifth film, the 66-year-old insisted that no one has particularly done that saying, "Really, it comes from the ethos, from the ether. It's natural. It's a way of nature, of course, success breed opportunities...also we don't stay as closely in contact as have in the last year, that's part of it."

News
>
Music News
October 04, 2008 02:33:33 GMT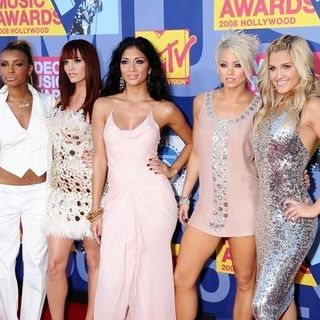 With their album "" out and about, are gearing up the promotion to support the effort with another music video. The singing dance troupe have shot a video for the album's latest single "I Hate This Part" and a behind-the-scene is released as a teaser.

The girls shot the video in the middle of a desert with director Joseph Kahn who also directed their "When I Grow Up" video. Lead vocalist said that they will use different types of emotions for this music video and she also revealed that the song is the closest to her heart from the album. The video also provides a sneak peek to the girl's new choreography for the semi-ballad.

News
>
Celebrity Gossip
October 04, 2008 02:21:04 GMT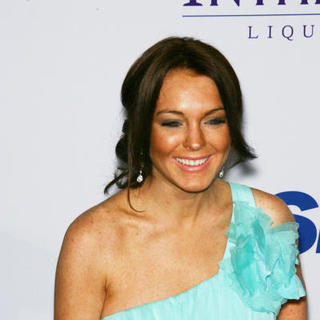 Having an interview with Marie Claire magazine, in addition to her cover shoot for its November 2008 issue, discusses about her motherly instinct, telling the publication's Lucy Kaylin that she at one point has the thought of becoming a mother. About that she openly admitted to have been thinking about adoption.

"At some point, I want to adopt a kid as well. A child in need or a newborn from another country, I'm not sure," she was quoted as saying. Notwithstanding with her revelation, Lindsay didn't talk further about the adoption though.

News
>
Movie News
October 04, 2008 01:54:17 GMT

Providing a better version to the of "", DBTheMovie.com has posted a longer, clearer and with sound teaser. The one minute long footage explains that the heroes should find the seven mystical dragonballs to protect man's fate. Though many of the clips shown are similar to the one shown at the Brand Licensing Europe Expo, this one contains several different clips and teases more of the action sequences, romance as well as individual characters.

Adapting Akira Toriyama's famous Japanese manga of the same name, "Dragonball" focuses its story on following Goku in his journey to fulfill his dying grandfather's wish, which is for him to train with Master Roshi and prepares himself to protect the seven mystical dragonballs from evil's hands. It is directed and co-scripted by James Wong. Produced by , the 20th Century Fox flick stars , , , , Eriko Tamura, Joon Park, and many others. It will come out on April 10, 2009.

News
>
TV News
October 04, 2008 01:20:42 GMT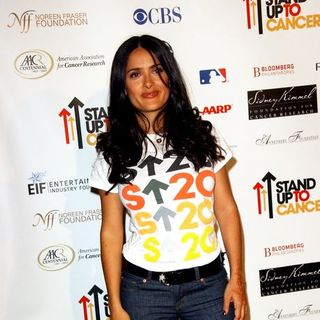 The New York Post broke the news Friday, October 3 that will be guest starring in two episodes of "" that will air later this season. She is claimed to have been set to star in the NBC's comedy series "as a character - not as herself."

The New York Post claimed on its site that , the Emmy-winning show's creator and star, was so eager to have Salma guest starring that she made the request herself, personally calling the movie beauty and mother of one with an invitation. A representative for Salma declined to comment on the report. The actress herself has yet issued official confirmation about that matter.

News
>
TV News
October 03, 2008 09:12:33 GMT

In anticipation of "" next episode, NBC have brought forward a promo video for the third episode called "Knight of the Iguana". A new mission will take KITT and Mike to the beach south of the border, Baja, where Mike and an unlikely new partner have to cover up their identities as a couple in order to take down the baddies. To be aired on Wednesday, October 8 at 8 P.M., the episode stars and , and is supported by as the voice of KITT.

A sequel to the iconic 1982 television series of the same title starring , "Rider" follows the adventure of 23-year-old ex-Army Ranger and estranged son of Michael Knight, Mike Traceur, in becoming the new Knight Rider. The series reinvents KITT as an artificially intelligence capable of hacking almost any system, transforming into other vehicles and using sophisticated holographic imagery to elude villains. It also features the likes of , Sydney Tamiia Poitier, Bruce Davison and several others.

News
>
Celebrity Gossip
October 03, 2008 08:34:44 GMT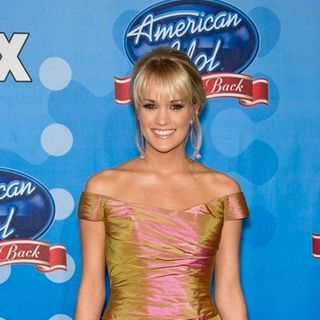 is single no more as rumor has it, she's dating TV personality Travis Lane Stork. Country music blog Nashville Narc broke the report, claiming on its site the twosome was spotted together on her current tour, with Travis even had backstage passes to one of her concerts in Topeka, Kansas.

It was claimed that while Carrie was performing on stage, she and Travis just couldn't help starring at each other's eyes. Neither of the rumored lovers has commented on the dating report, but have been on the net.

News
>
TV News
October 03, 2008 08:33:23 GMT

Giving fans a chance to get a taste of next "" episode, The CW have released a promo video for episode 4.04. The snippet gives out glimpses of the upcoming episode of the horror thriller series, pointing out questions whether Sam and Dean are hunting an innocent man or destroying a monster when they meet Jack Montgomery.

Basically a kind family man, Montgomery doesn't realize that he is turning into a Rugaru, a creature that starts as a human but progressively changes into cannibal and eats another person. While Sam believes he can help Montgomery to come to his senses and control his urges, Dean thinks that the best thing to do is to kill him once and for all.

News
>
Music News
October 03, 2008 07:33:54 GMT

and will share hosting duties this year at the 42nd Annual Country Music Association Awards. The two will be particularly busy for they are also scheduled to perform, not mentioning being the nominees for Female and Male Vocalist respectively.

"I am so excited to host a show I grew up watching, and am so thrilled to spend this night with the fans and Brad. It's going to be a party!," Underwood said. Paisley also shared his excitement, saying "I'm thrilled to have this opportunity to host the Awards show. We're going to have a good time - start to finish."