News
>
Movie News
October 13, 2008 09:49:28 GMT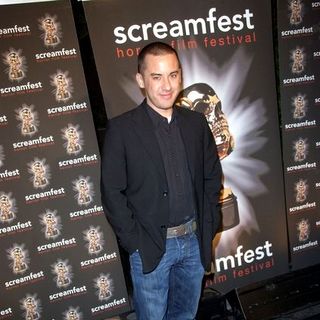 During a chat with Bloody-Disgusting reporter at Screamfest Horror Film Festival, which held the world premiere screening of Michael Dougherty's highly-expected "", Dougherty has revealed one interesting tidbit. He finally comes to an idea of making "Trick 'r Treat" a sequel.

Talking about the ideas of the second flick, he merely asserts that it will be happening in the future. He also notes that it may take place in another location which is enriched with local myths, such as Louisiana. Dougherty also expressed vividly that he has thought about bringing 'school bus' kids back; however, he argues that since the kids will have to go through their puberty, it will be weird.

News
>
TV News
October 13, 2008 09:48:32 GMT

Based on the previous talks regarding the "Melrose Place" planned to be repackaged, the original series creator, Darren Star, said that there is a possibility the soap opera TV series will be aired again. "Regardless of whether they do it or not, whether I'm part of it or not, I think it would be a fun thing to do," Star said.

He also added while attending Fridays' annual Respect Awards by GLSEN, "I wouldn't be surprised if it happened. If it can be put together in the right way." Unfortunately, there is no official discussion toward this matter yet, as he confessed, "There are no guarantees."

News
>
Celebrity Gossip
October 13, 2008 09:44:38 GMT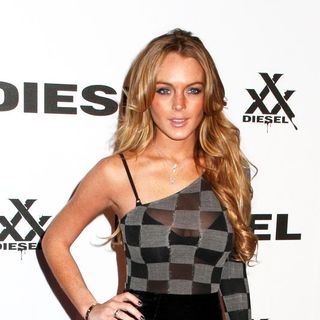 Poking fun at Republican Vice-Presidential nominee Sarah Palin, has been planning to dress up as her for this coming Halloween. NY Daily News columnist Jo Piazza reports the actress-singer is preparing to dress in a costume that channels Sarah's appearance in the 1984 Miss Alaska competition when she was 18 years old.

"The costume will include the glasses, the perky red suit and ample cleavage," writes Jo in a post dated October 12. Greater than that, Lindsay's rumored lesbian lover will also join her, dressing up as Sarah's husband Todd Palin. No verification nor confirmation just yet from Lindsay and Samantha about the report.

News
>
TV News
October 13, 2008 09:44:16 GMT

Moving on with its season 5, "" has teased its next episode. Through a promotional video, it has been said that there is something wrong about the desperate housewives, there is something not right about their men, and there will be one thing that no one saw it coming.

In the episode entitled "Back in Business", Mike and Susan will attend parent-teacher night where Mike gets the feeling that he is not a presence in his son's life, while Juanita sees Gabrielle and Carlos having sex. The ladies will be envious of Bree's success after she becomes the guest of honor at an ornate luncheon, and Tom and Dave's garage band expands.

News
>
Music News
October 13, 2008 08:19:33 GMT
are "clapping bones together" to create sounds for their upcoming third major studio album. "I remember we were working on a song called 'Kiss Me' and we wanted to have a real dry, percussive sound in the chorus," frontman Alex Kapranos says. "We had this skeleton in a box that just ended up sitting in the corner of the studio ... and decided to experiment with it."

Each band's member chooses a different part of the body to play on the record. "Nick, our guitarist, had the hands and was clapping the bones together. Paul, the drummer, was working with the pelvis bone and a femur. We put the teeth in a glass jar and rattled that about," Alex explains further. "We smacked the ribs together and we got this really weird, f***ed-up kind of a sound that was wicked. I can't think of any records with human bones on it."

News
>
Music News
October 13, 2008 07:38:53 GMT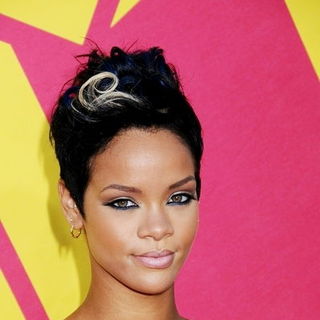 's new song "Sexuality" has been unveiled in an almost-two-minute snippet. Reportedly carrying samples from 's 1981 hit single "Controversy", the tune is rumored to be listed on her upcoming fourth not-yet-titled effort.

In related news, the Def Jam's artist is reportedly set to enter the recording room with Bollywood singer Aneek Dhar. They will reportedly collaborate on a romantic duet on Dhar's debut album, "Khwaishein". Dhar's producer says, "It's true that we are going to work together with the two artists. The music of Rihanna is very popular in India. We hope to do it within the next three months and also make a video together."

News
>
Music News
October 13, 2008 06:59:12 GMT

got his start in the music industry after meeting top-notched producer in 2004. He then helped working on numerous Timbaland-produced hits, including 's "Say It Right", Timbaland's "Release", and ' "My Style".

In early 2007, Rudolf decided to release his own project after getting a "real vision of what I could contribute as a producer, musician, and songwriter and tapping into my own voice." While working on his debut album, Rudolf met Cash Money Records' Slim Williams and after playing some of his songs for him, he was signed by the executive.

News
>
Music News
October 13, 2008 05:12:52 GMT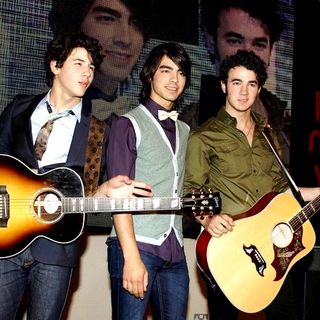 The owner and general manager of Dallas Cowboys Jerry Jones and The Salvation Army's Lieutenant-Colonel David Jeffrey announce that will make a live appearance at "Dallas Cowboys Thanksgiving Day" game in a nationally televised halftime show. "There are no other artists more in touch with America's youth than Jonas Brothers," Jerry says. "So, this is a great chance for us to get the word out about The Salvation Army's vital work to a whole new generation of donors."

The show is confirmed to be aired on FOX television network on November 27 at 3:15 P.M. CST. Beside meant to open the match between the Dallas Cowboys against Seattle Seahawks, the performance is also aimed to kick off the 2008 Salvation Army Red Kettle Christmas campaign, which runs nationally through Christmas Eve on December 24.

News
>
Celebrity Gossip
October 13, 2008 05:08:09 GMT
Hot on the heels of Star magazine's report of giving birth to twin girls, a representative for her issued a confirmation Saturday, October 11, spilling more details about the infants and their celebrity mother. Not mentioning the names of the babies, representative Cindy Guagenti set the record straight on their birth date, telling People, contrary to the circulating reports which mentioned they were born on October 10, Lisa actually gave birth to them on October 7.

Revealing more details about the new additions to the Presley's family, Cindy revealed the babies were delivered at 2:46 P.M. via C-section and weighed in at 5 lbs., 15 oz. and at 5 lbs., 2 oz. Their names were not made public. Though so, Cindy said Lisa and the babies "are happy and healthy and resting at home."

News
>
Movie News
October 13, 2008 05:05:23 GMT

Another trailer to Overture Films' "" has arrived. Focusing on the two sisters, Rose and Norah Lorkorswki, the brand new trailer gives out a background story to how Rose can come up with the Sunshine Cleaning idea, and how the crime scene cleaning business makes the two grow closer to each other.

Rose Lorkorswki is a single mother who has an eccentric eight-year-old son and cleans houses as her job, while Norah Lorkorswki is a slacker who has no job and still lives under one roof with her father, who always plots get-rich-quick schemes. Having to put her son into a better school and learning that cleaning crime scenes gives quick cash, Rose persuades Norah to be her partner in a crime scene cleaning business, putting themselves in a condition that they never think they would achieve.

News
>
TV News
October 13, 2008 04:24:39 GMT

New promotional video of "" has been released by HBO, showing the praise from critics on the relatively new show. The video is also attached with the network's other acclaimed shows such as "", "House of Saddam", and "".

Coming from "Six Feet Under" creator, "True Blood" is a modern vampire saga that unites two different worlds of human and vampire after a Japanese scientist invented a synthetic blood called "TruBlood". Sookie is the main character who has the ability to read people's mind and has interest in a vampire named Bill.

News
>
Movie News
October 13, 2008 04:11:30 GMT

In anticipation of "" DVD and Blu-ray release later in October, two of the bonus features from the DVD version have been outed. These two special features each present fans with a deeper look into the Louis Leterrier-directed superhero flick. One is a scene that didn't make it into the big screen, while the other displays the making of the movie.

The deleted scene reveals the time Bruce Banner sits down with Dr. Lennord Samson, Betty's new lover. Reassuring Samson that he doesn't come back for Betty, instead for something else, Banner is pushed to the point that he has to carefully explain about his condition. Parts of this scene has been outed in . Meanwhile, the other video highlights on and the shooting of one particular scene he has to undergo.

News
>
Music News
October 13, 2008 04:05:00 GMT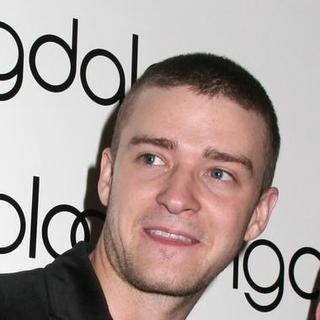 A brand new song from Grammy Awards winning singer has been leaked out. Called "Steppin' Out Tonight", the new up-tempo jam will reportedly appear in his upcoming album, which hasn't been titled yet.

In related news, alongside girlfriend , the "SexyBack" hit maker showed his support for Barack Obama by attending "Last Chance for Change" rally held at Las Vegas' Clark County Amphitheater on Saturday, October 11. "This is not my usual stage ... and I'm a little nervous. This is the first time in my life that I am endorsing a political candidate," the pop/R&B singer told the crowd of the event. "I'm not here as a musician or an actor or that guy that writes songs. I'm not here as a Democrat or a Republican. I'm here as an American."

News
>
TV News
October 13, 2008 03:43:37 GMT

John McCain has rescheduled his appointment to appear on "". As reported on October 12, McCain will get an opportunity to repair his relationship with by keeping his promise to appear in the talk show TV series on Thursday, October 16, the day after the final presidential debate with Democratic rival Barack Obama takes place at Hofstra University in Long Island.

Regarding McCain's 'comeback', Letterman only says, "In an attempt to save his campaign, they're talking about coming back. So we said, sure, we'd love you to come back ... but they're being squirrely. Politicians can be squirrely. ... I just don't know if we can trust him."

News
>
Celebrity Gossip
October 13, 2008 03:38:12 GMT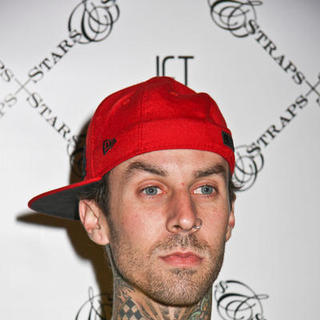 Giving an update to his fans about his latest condition, is reaching out to them through his MySpace blog, thanking them for their outpouring support during the difficult time. He, moreover, also posts several pictures of him, which were taken during his hospital stay.

"Like the doctors said from the beginning, its [sic] been a slow recovery process. I am coming up on the 7th of my surgeries Monday," so the drummer wrote Saturday, October 11. "Today I finally was able to move all my fingers on my right hand. Every step seems huge at this point, and I'm doing EVERYTHING I can possibly do to get back to my kids. Yes, I did start eating meat again, but if it helps me to be home holding my little humans sooner, than its all worth it."