News
>
Celebrity Gossip
September 11, 2008 03:17:21 GMT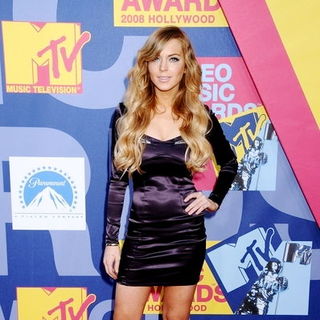 Becoming more vocal about their romance, and are set to wed by the end of this year. The DJ has on Tuesday night, September 9, during a gig at a top Los Angeles nightclub, declared her love for the actress-singer, cryptically telling partygoers that she will wed her in the next sixth months.

"By the end of this year, my love will be Mrs. Ronson," Samantha publicly announced from her mixing desk at the Chateau Marmont. She went on adding, "Tonight shows the power of a woman - to underestimate that is to underestimate the world." No official wedding date and venue just yet.

News
>
Movie News
September 11, 2008 03:02:29 GMT

"", a musical drama movie from DreamWorks, has welcomed its first trailer. Promoting the based-on-true-story movie, the video focuses on the unlikely bond of friendship built between Steve Lopez, a columnist for the Los Angeles Times, and Nathaniel Ayers, a homeless and schizophrenic musician.

Telling the story of a journalist in the middle of writer's block and a musician who lost his way, "Soloist " follows as Lopez as he discovered an amazing talent, Ayers, on the streets of downtown Los Angeles. Finding out that Ayers, played by , is actually a musical prodigy specializing in playing the violin and the cello but becomes homeless after developing schizophrenia during his second year at Juilliard School, he decides to write about him.

News
>
TV News
September 11, 2008 02:46:33 GMT

A brand new clip has been let out for the September 16 episode of The CW's new series "". The clip shows pivotal character, Megan Smith, in a party talking to her best friend Charlie Hogan who secretly is in love with her.

In the episode which will be called "All About Honesty", Megan will also be faced with a sibling conflict between her and her sister Lily. Megan who is on the verge of upgrading her social status in the glamorous Palm Beach, refused to admit that Lily is her sister when Laurel pointed Lily as a person inappropriately dressed. Later on Megan will have an argument with Lily that leads Laurel to find out the truth.

News
>
Music News
September 11, 2008 02:45:45 GMT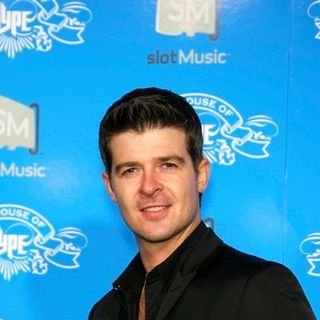 A new song called "The Sweetest Love" from has surfaced. Described as a piano-driven ballad, the song mainly refers to a sweet relationship between two people who are deeply in love.

Furthermore, the ballad song is strongly suggested to be the second single of his upcoming third studio album "", which is described as "wine and bubbly" and due to come out on September 30. In an interview, the singer states that his new material is a crossover between "classic Philly, Motown and '70s black disco which meets the creativity of and ."

News
>
Celebrity Gossip
September 11, 2008 02:21:00 GMT
Still feeling the marital bliss, has on Tuesday, September 9 aired the video and some pictures of her wedding during her talk show, "." The over 7 minutes footage, set to the tune "Today," chronicles the before, during and after of her home wedding to .

It, moreover, shows the lesbian couple posing together and interviewing their family members about their wedding. In addition to the wedding pics and video, Ellen also released "Ellen and Portia's Wedding Song" on her , which was penned and sung by her brother, former Daily Show correspondent Vance DeGeneres.

News
>
Movie News
September 11, 2008 02:19:55 GMT

Words are the coming in of Devastator in "" has been confirmed. On Wednesday, September 10, Transformers fansite TFW2005 has let the information out sharing further the fact that the gigantic baddie will be having lots of upper body strength similar to a gorilla.

Other than that, the site also revealed that this destructive foe of Autobots will be formed by the merging of seven Constructicons, instead of six which is its original formation in the comic book series. Noting that Devastator will need seven construction vehicles to be built up, it further let out that the vehicles will not all colored in green, several of them will be having red and yellow colors. Additionally, TFW2005 wrote that made by Josh Nizzi is legitimate.

News
>
Music News
September 11, 2008 02:00:10 GMT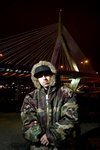 A music video in an attempt to promote Termanology's new single called "How We Rock" has just been dropped. The single, which features one of the most experienced hip hop veterans , will appear in Termanology's debut album "Politics as Usual", which is due for release on September 30 via ST. Records/Nature Sounds.

Furthermore, when asked how the collaboration comes out, Termanology says that he has been personally approached by Bun B. "Around the time when I released 'Watch How It Go Down', Bun B reached out to (DJ) Premier and expressed interest in working with me," he states. "I then ended up hangin with Bun at his birthday party in Houston and me, Preem, and Bun cooked up this track."

News
>
TV News
September 10, 2008 09:49:07 GMT

Before season three of "" is premiered on Showtime, a behind-the-scene video of the forthcoming season has been unraveled. Introducing the new season as the time when the rules are changed, the video compiles the season descriptions from the series' executive producer Clyde Phillips, leading man and other cast members, including and .

The two-minute long video reveals what to expect from the serial killer working as a blood spatter analyst for the Miami Metro Police Department. Phillips explained that in it, Dexter will be seen becoming his own man and owing his own code, while Hall furthermore suggested that his character will be having a greater understanding of the 'job' he is doing meaning that he may break some rules. The video also reveals the look into the new character, Miguel Prado played by .

News
>
Celebrity Gossip
September 10, 2008 09:39:18 GMT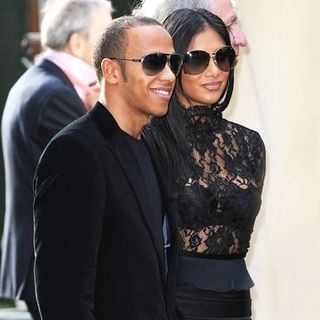 Despite media claims to the contrary, and are still together and even planning to move in together soon. The lovers, who recently were reported to have broken up, have been busy house hunting but not yet decided on whether to buy a property in the U.S. or in the U.K.

Revealing her plan to live together with her F1 ace boyfriend during the MTV's VMAs Sunday, September 7, member made no secret of her love for him, telling the press that she loves his English accent. Feeling excited about the plan, the songbird however insisted that she and Lewis have not yet had wedding plans. "A wedding isn't in the pipeline," so she claimed.

News
>
Music News
September 10, 2008 09:30:47 GMT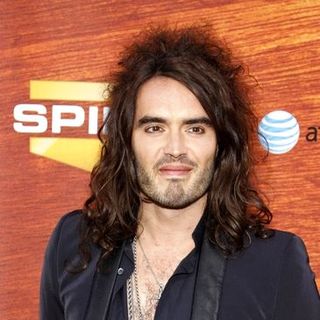 Despite critics over his savage comic tongue which lashed ' vow to stay virgin until their marriage, British comedian has been requested to host MTV Video Music Awards again. "MTV told me they want me to do it again. Afterward, they were really thrilled," the comedian says.

Elaborating his statement, Russell continues saying, "My phone hasn't stopped ringing. Most people thought it was great and I'm pleased with how it went." However, he says that the offer is still in consideration. "I will think very carefully about accepting," he states briefly.

News
>
Movie News
September 10, 2008 09:03:07 GMT

The re-imagining of Robert Wise's classic 1951 black-and-white sci-fi film, "", is going to tease movie lovers with an extended clip. The exclusive first look at the extended scene will be aired at Fox on Sunday, September 14, starting on 8:00 P.M. ET/PT.

A part of Fox Sunday Night Thrill Ride, the previewing of the clip will be the first to be filling up the two-hour slot. It will be followed by a preview of "24: Redemption", a television movie of "" set to be broadcast in November. Then, topping the two, Fox will present an encore screening of "" season premiere ended with an exclusive preview of the first four minutes of the series' second episode.

News
>
Celebrity Gossip
September 10, 2008 08:53:59 GMT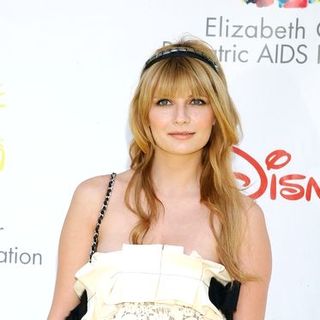 is single again as she is reported to have dumped her boyfriend Taylor Locke. In Touch Weekly, which broke the news, claimed she ended her relationship with the guitarist on September 5, shortly after they had a three-week safari trip to Africa.

Mischa and Taylor have been dating for five months, but their romance actually "worked because they spent so much time apart," a source told In Touch. "He'd be on tour or she'd be working in Europe and they talked over the phone or e-mail," the source explained.

News
>
Music News
September 10, 2008 08:40:17 GMT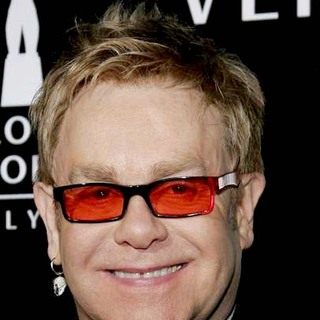 speaks to the media that he has canceled a schedule to do a duet with . "I was thinking about asking her to tour with me and maybe even do a duet," he says. "Obviously that won't be happening now."

Asked about the trigger of the cancellation, Elton admits that he is still furious with Lily's terrible words which told him to "F*** off" because what she did had nothing to do with him. Such incident happened at the GQ Awards ceremony in London on September 4 and it started with Elton, commenting on Lily's tipsy behavior. Offended by Elton's words, Lily then fired back by spitting the rude words.

News
>
Movie News
September 10, 2008 07:22:16 GMT

"", a planned follow up to 2003 crime thriller "", may not be happening after all. According to EW's Insider Blog, , one of the first film's cast members, has put up the suggestion saying, "That's been listed as 'In Production' for over four years, and maybe you'll print this and someone will actually stop saying that!"

On the holding up of the sequel, Green blamed it on a series of turnover happened in Paramount. "There are a couple of scripts that have been written, but in the last six years since we made the movie," he explained, "Paramount's hierarchy has changed hands four times and it's never seemed to be a priority for the studio to make the movie." He then added, "You would think that they would make the movie. There's enough of a fan outcry for it, but we just haven't been able to get the studio to greenlight it."

News
>
Music News
September 10, 2008 07:05:41 GMT

A closed-captioned version of music video for 's new single named "Already Gone" has just been unveiled. Co-written by the band's members, and Kristian Bush, the song lyrics capture a feel of life, freedom, and romance, which are similar to ' "Cowboy Take Me Away".

The video mostly talks about being willing to take a chance and to risk failure for the benefit of life experiences. It starts off with Jennifer and Kristian, standing on the hood of old vintage cars with a sunset in the background. A young woman, who at the end of the video turns to Jennifer, is then captured, sitting on the driver's seat of the old car while holding a diary and taking an old family picture off the book. Recalling the past time with her family, the girl is filled with a sentimental feeling. The video continues with Jennifer, singing the tune, and Kristian, playing mandolin on one of the cars' hood.