News
>
Music News
April 18, 2008 02:52:53 GMT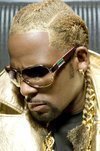 is relatively quick to spawn a new album after releasing "" only last year. The R 'n' B singer announced that he will release "12 Play: Fourth Quarter" this summer as his twelfth studio album and he has dyed his hair gold for the new image.

The first single from the album, according to Billboard.com is "Hairbraider" that leaked earlier this month. The single has even entered the Billboard's Hot R&B/Hip-Hop Songs chart at #59 plus a video has also been shot in Chicago last month with director Malcolm Jones.

News
>
Celebrity Gossip
April 18, 2008 02:43:43 GMT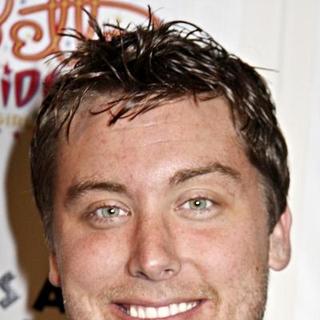 With the 11th annual National Day of Silence is approaching, is getting himself ready to mark the day, when students take a vow of silence to protest bullying, harassment and discrimination in schools. The openly gay singer has made a public service announcement (PSA) for the Gay, Lesbian & Straight Education Network (GLSEN).

"I think it's time for me to stand up ... and help educate, because I'm lucky enough to have been given a voice to be able to talk and grab the attention of people," Bass said about him taking part in the effort. "Everyday, thousands of students are silenced. They're silenced by fear, they're silenced for being who they are ... They're brothers, they're sisters, they're gay, they're straight, they're you, they're me."

News
>
Movie News
April 18, 2008 02:30:37 GMT
The co-star of and in "", , has been reported to be joining the cast of horror thriller "". According to Bloody-Disgusting, the 26-year-old starlet has nailed the role of Luba, a city planner who comes from a rich family.

The "" actress will showcase her acting skills alongside the cast ensemble of the Lions Gate Film's tidbit that include Scott Patterson, , and Costas Mandylor. Reportedly, Good has joined the feature film project as the fifth installment of the movie about serial puzzle killer is taking its principal photography which was started on March 17 in Toronto, Canada.

News
>
Music News
April 18, 2008 02:18:44 GMT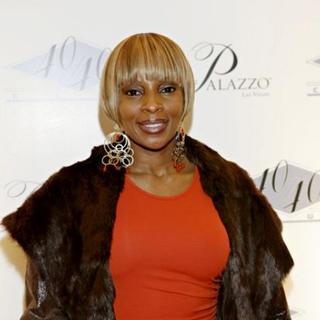 After the upbeat "Just Fine", releases "Stay Down" from her eight studio album, "". The single that was produced by Bryan Michael Cox and has received its video premiere.

The clip that shows J. Blige's close shots and many landscape scenes is directed by Hype Williams. The singer is currently in the middle of touring with in support of the album. Both Hip-Hop icons are due to serve their high-grossing tour up till May 8 in Uncasville, C.T.. She will hit European dates solo starting May 18. For complete tour dates log on to .

News
>
Movie News
April 17, 2008 09:27:49 GMT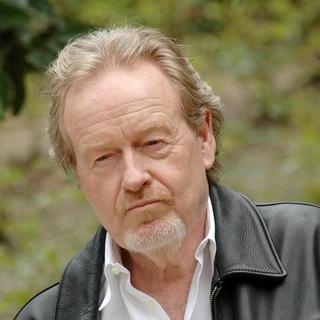 The acclaimed filmmaker Ridley Scott is going to get involved in a feature film project entitled "". According to Variey, the director to 's action drama "" has been picked up by Warner Bros. Picture to helm and produce the crime drama film.

Scott, who is known for his "Gladiator" work, will be bringing the Tom Epperson's adapted script to the big screen. He will also work with actor as the brother of has been tapped to star in the period drama. Commenting on the joining of the helmer, producer Jules Daly stated, "It's a world that Ridley has never touched before, so that's what drew him to the project."

News
>
Celebrity Gossip
April 17, 2008 09:22:26 GMT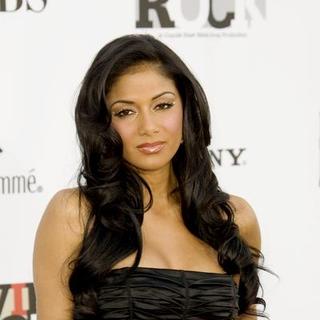 Hot new couple alert: and . Both music stars reportedly were seen flirting at Los Angeles nightclub Villa last week.

A witness who happened to be in the club claimed to have seen the twosome "chatting and getting really close - she was into it. They left within minutes of each other." A representative for Mayer declined to comment on the report.

News
>
Movie News
April 17, 2008 08:45:45 GMT
After reporting the limited city listing for the premiere of horror thriller "", ShockTillYouDrop revealed the new trailer to the film starring and . The more than a minute footage begins with a placid shot of a sunrise on the horizon followed with an aerial view of a river in between a steep gorge.

The tranquil footage continues by showing the characters as they meet for the first time on a trip boat and then follows them as they make their way though the remote wetlands. In the middle of their unthrilling adventure however, their peaceful trip becomes a nightmare as they out of the sudden are attacked by a giant creature and are forced to find a shelter in a tiny island and find a way to survive from the massive croc seeking to make them its meal.

News
>
Celebrity Gossip
April 17, 2008 08:09:14 GMT
The secret has been revealed. The guy who sperminated actress-singer is Craig Zolezzi, a musician from the San Francisco area, Life&Style has claimed.

Rumors on Driver's pregnancy first arose in February after she was spotted leaving a Los Angeles clinic looking at sonograms with a pal. She, according to reports, then called her boyfriend, Matthew, in England and talked about "getting bloodwork done" before was overheard telling her pal, "Matthew says I should be quiet so no one hears me."

News
>
Movie News
April 17, 2008 07:47:52 GMT

's fans can put up their hope of seeing more of the "" star as he is rumored to be portraying popular superhero character "" in "". In an interview with MovieHole, the director of "Iron Man", Jon Favreau, hinted that the 43-year-old actor maybe reprising his role as Tony Stark/Iron Man in the various superheroes movie.

According to the site, the director is pretty sure that Downey Jr. may return as the hero in the film based on the Marvel's comic book of the same title. "Downey Jr may be back as Iron Man - possibly even in a film that unites many of the Marvel superheroes. "The Avengers," based on the comic book title of the same name, sees several classic heroes coming together. It's been in early development for a few months now. Favreau believes it'll definitely happen," read the article.

News
>
Celebrity Gossip
April 17, 2008 07:21:13 GMT
There's no truth to reports claimed that ' fashion range has been dropped by a string of U.S. stores following complaints of poor sales and a lack of promotional work from her. Top outlets Fred Segal and Kitson were among the stores who were said to have dropped Posh Spice's denim collection, accusing her of not doing enough to help sell her products.

The reports, nevertheless, have been denied by exclusive boutique Kitson owner Fraser Ross. Set the record straight on that matter, Ross told Vogue, "The rumors are ridiculous - Kitson is extremely proud to be selling dVb by Victoria Beckham." He continued saying, "We are fully committed to the dVb collection and our customers and Victoria's fans ask for it daily."

News
>
Music News
April 17, 2008 07:20:02 GMT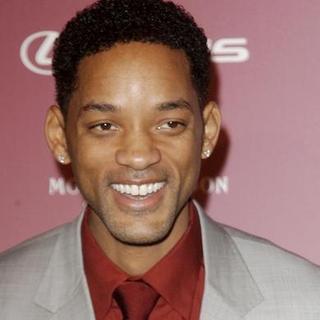 Despite being away from the music scene for a couple of years now, is still looking forward to the development of the industry. The actor who started off as a rapper and his entertainment group Overbrook Entertainment have set up a new website called that will accommodate music videos in high quality.

The website which is based in Santa Monica offers free music videos only from popular artists such as , , , and . The clips which made up over 10,000 in quantity will use a new format called MoveMediaPlayer that enables full-length and high-quality view.

News
>
Celebrity Gossip
April 17, 2008 05:06:29 GMT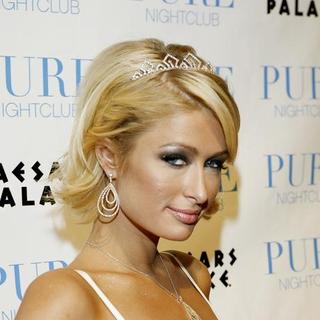 It costs US$150,000 to get into a party. She was reported to have been paid a whopping $150,000 to make an appearance at trendy London nightclub Mahiki on Monday night, April 14.

With her rocker boyfriend in tow, Paris showed up to the Mayfair club 2 hours late from the initial schedule, thus led its bosses to feel worry if she was about to come. Apparently, the celebrity socialite woke up late because she was tired from traveling, and still had her hair and nails done.

News
>
Music News
April 17, 2008 04:59:18 GMT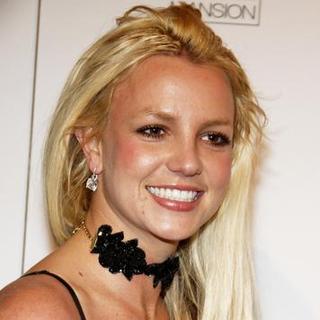 The fingers are crossed again for a comeback as the latest report suggested that the pop star has been hitting the recording studio in the past few weeks. The singer's manager Larry Rudolph who reunited with her early this month, confirmed this, stating that at this stage they are merely doing it "just for fun".

"We went into the studio, but it was just for fun - nothing more," Rudolph said, commenting on their visits to the California studio on Monday (April 14) and the next day. A source further revealed to E! News that Britney actually had a vocal coach to get her voice back in its prime shape. Ron Anderson who had worked with several celebrities like , and , reportedly was there to give her voice lessons.

News
>
Movie News
April 17, 2008 04:50:11 GMT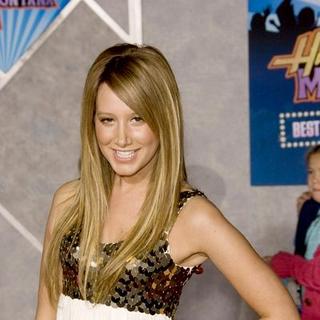 One of the stars from the Disney's hit series "High School Musical", , has been rumored to set her eye for a witch role. According to Hollywood Reporter, the 22-year-old rising starlet has been negotiating to star in a remake of 1989 film, "Teen Witch".

Though the original film was a fantasy musical film, it has yet to be confirmed whether Tisdale will get a singing role like in the three installments of "HSM" or not. Further, if the talks between the actress/singer's camp and United Actress reach a deal, Tisdale is presumably going to portray the leading character Louise Miller, an unpopular high school teenager with the power of Salem's witch.

News
>
Music News
April 17, 2008 04:32:35 GMT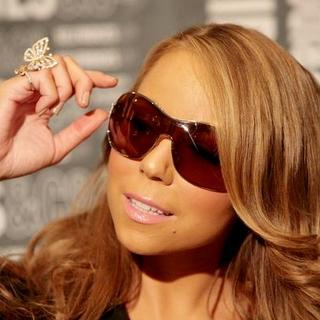 who is the mentor and theme for this week's American Idol, performed her new single "Bye Bye" on the result show on April 16. On the section that was aired on FOX at 8:00 P.M. central, finalist Kristy Lee Cook was eliminated after surviving bottom three for several times.

Kristy tackled Carey's song "Forever" that appeared as the soundtrack to the star's film "Glitter", and gave Carey "goosebumps" during the rehearsal. Unfortunately, she failed to deliver the same sensation to the audience that she landed on the bottom three along with Brooke White and Syesha Mercado. Carey was not the only performer for alumni was also there to take the stage.