News
>
Movie News
June 26, 2008 08:37:57 GMT

Throughout the years, Pixar Animation Studios have delivered one great CGI-animated feature film after another. With heart warming movies, like "Toy Story", "", "", "" and "", the studio have dug up massive heaps of golds at the box office as well as collected various coveted awards along the way. Now, as their latest hoped-to-be-great film, "", is nearing its theatrical release, the animation production house are crossing their fingers hoping it to be their best work yet. And, it seems that movie critics have believed it to be so.

Gathering a huge pile of positive reviews, "Wall-E" has been mostly praised to be a stunning animation movie with a great big heart. San Francisco Examiner's Rossiter Drake complimented it to be "a wondrous work of the imagination and, to date, the year's best film". In the similar mood of throwing laudation to Pixar for their work with this film, Adam Fendelman of HollywoodChicago.com noted that "Wall-E" is "2008's first perfect film and one of the best Pixar projects of all time".

News
>
Music News
June 26, 2008 07:50:05 GMT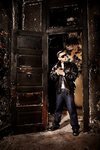 Daddy Yankee's new music video for his latest single in the promo for the reggae singer's upcoming LP "" has just been premiered on June 25. The new clip was made to accompany Daddy's third single "Pose" from his upcoming LP.

The clip sees Daddy partying at club, singing and dancing with lots of sexy girls in a very dark background. Beside the female models, the video also feature a special cameo appearance from a famous dance crew JabbaWockeeZ, that was seen doing some of their cool dance moves in some parts in the video.

News
>
Celebrity Gossip
June 26, 2008 07:33:47 GMT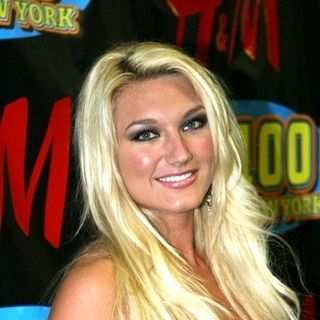 is hot and sexy for men's magazine Maxim. The barely 20-year-old daughter of semi-retired professional wrestler shows much skin for the publication's July 2008 issue.

Despite her young age, the singer and TV personality strikes some sexy poses on beachside rocks, dons only a bikini top and tight jeans which is undone on purpose. The other pics, meanwhile, show her poses in two-piece bikini, flaunting her breasts which partly covered with a wet white transparent shirt.

News
>
Movie News
June 26, 2008 07:24:30 GMT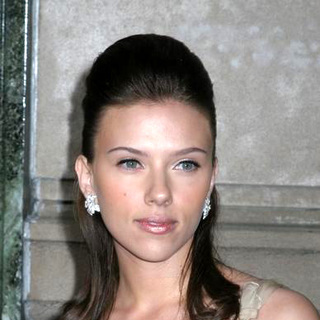 A while back, Summit Entertainment and Imagi Studios have unveiled the list of the voice cast signed to fill the voices of "" characters. What they didn't mention at that time is that sexy Hollywood starlet, , is also going to be among the voice talents.

Though it is still unclear to what character she will be lending her voice, one thing for sure the 23-year-old will be joining , , , , and for the part. Besides her part in this adaptation movie, the BAFTA recipient for her performance in "" has several project under her sleeves awaiting for release, such as "", "" and "".

News
>
Music News
June 26, 2008 07:09:28 GMT

was caught in rage over an audience behavior at his recent gig in Washington on June 4. In the accident that was also caught on video, Tim was spotted personally removing one of his fans from his concert and even threatening the man with his fist.

Just before grabbing the intruder by himself, Tim has actually asked his concert's security guards to send the fan out from the stands, saying "Get rid of this guy, security". But because the security guards did not react as swift as he would've wanted, Tim decided to handle the troubled fan himself by removing him from the crowd with the help of some of his crew.

News
>
Movie News
June 26, 2008 06:43:39 GMT

Delivering a kung fu movie like none before, DreamWorks' latest animation "" has wowed moviegoers as well as box office watchers with its major success of raking in $161.7 million from the U.S. market only. It is no wonder that early talks about the sequel have surfaced. But, is it true that "Kung Fu Panda, the Sequel" is on the way?

It seems that the news may hold some truth. In its latest post, TAG Blog has pointed out that the work on the sequel of the big fat kung fu enthusiast chosen to be the one to save his village from evil kung fu master has begun. "A story crew has started early work in Kung Fu Panda, the Sequel," the blog entry read, "even while animators are hand-drawing new material for the DVD of Kung Fu Panda, the original."

News
>
Music News
June 26, 2008 06:37:05 GMT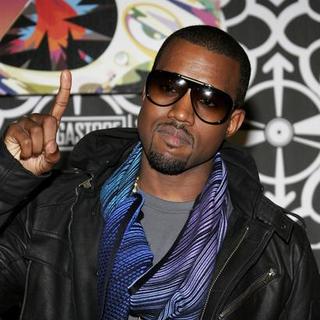 Following recent reports about his troubled gig at the Bonnaroo Festival on June 15 , has finally shouted out his feeling about the booing and reasons for the late appearance. Writing on his , the rapper said that what happened at the Bonnaroo gig was the biggest insult for him. "This Bonnaroo thing is the worst insult I've ever had in my life. This is the most offended I've ever been... this is the maddest I ever will be," Kanye wrote.

As previously reported, Kanye got booed by the crowd and also having his stage filled with thrown objects just before he started his concert. The incident happened because the rapper was appearing two hours late from his scheduled time. Shortly after the incident, the organizers told the press that the "Gold Digger" rapper's late arrival was caused by his over elaborated stage set that took too long to load in.

News
>
Celebrity Gossip
June 26, 2008 06:17:49 GMT

and his estranged wife, Jennifer Butler, are officially back on the single market. The couple officially divorced, according to court documents dated June 13 obtained by TMZ.

Butler filed for separation from the actor in a Charleston, S.C. family court on May 12, alleged he physically abused her and is addicted to marijuana and alcohol. She also accused him of abandoning and cheating on her.

News
>
Movie News
June 26, 2008 05:13:31 GMT

Though previously "" has been suggested to be the last of the action drama series to be produced, in early 2008, words are buzzing around the possibility of Universal Pictures making another "Bourne" movie. With a revealing interview with "Bourne" producers recently, it was unveiled that the speculation is true after all.

On the red carpet at the 34th Annual Saturn Awards on Tuesday, June 24, producers Frank Marshall and Tom Crowley confirmed to IESB.net that the fourth film "Untitled Bourne 4 Project" is indeed on the way. In fact, the producers already have one particular release year in mind. Unearthing their plan on the fourth movie, Marshall enthusiastically said, "Hopefully we will be shooting next summer for release in 2010."

News
>
Celebrity Gossip
June 26, 2008 04:41:56 GMT
Is busy juggling her motherhood duty with the lengthy alcohol education program she has to attend as a result of her DUI arrest, is adding one more job into her pipeline, about to guest star on NBC's "Chuck." The TV network confirmed her starring role on the series to People.

Nicole, according to NBC, will guest star in an episode which sees her playing the role of a "snarky and spiteful girl who tortured" actress 's character Sarah. She, however, regrets being mean to her after learning the fact that Sarah can split hairs with a Ninja knife.

News
>
Music News
June 26, 2008 04:34:13 GMT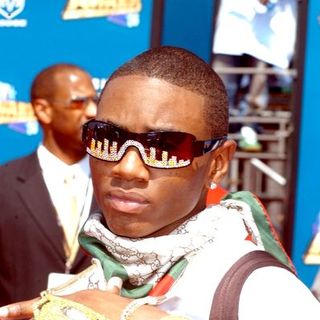 Beside his recent feud with , has other stories that he reveals to his fans. Speaking to MTV, Soulja tells about new details for his upcoming album and also another music project he has been working.

Revealing about his upcoming album, Soulja has announced that he will change its title from "Back to School" to "iSouljaBoy", saying "It's called 'iSouljaBoy'. He also states that the album is almost done and also reveals some of the artist he is working with. "The album is gonna be crazy. I got more features on there. The first album, I produced the whole album; second album I'm looking to work with different producers such as Polow Da Don. I might collab with artists such as and ."

News
>
Movie News
June 26, 2008 04:32:32 GMT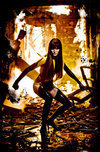 "" has been scheduled to be released in theaters across the U.S. on March 6, 2009 and Warner Bros. Pictures have teased fans with from the movie, a peek into as well as done for the movie. The remaining question now is when the movie's enthusiasts can get a real glimpse into the movie.

While attending ceremony of the 34th Annual Saturn Awards on Tuesday, June 24, director Zack Snyder came out with a great news for those who have waited to see the trailer for the upcoming D.C. Comic's adaptation. In an interview, the man behind the lens of "" and "" gave out confirmation that the teaser trailer of his latest action fantasy film will be premiered during the theatrical screening of "" starting on July 18. Adding to the exciting news, he also hinted that Nite-Owl's ship may be brought to the 2008 San Diego Comic-Con.

News
>
Celebrity Gossip
June 26, 2008 04:25:35 GMT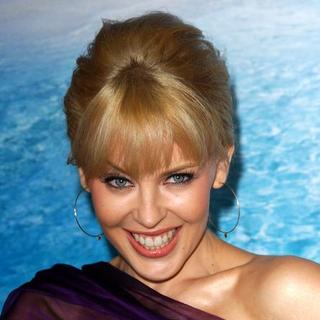 and her then lover have repeatedly been reported to have rekindled their romance. And despite their persistent and many denials, new report surfaced by the hour that they are back together as they've been photographed having a romantic lunch together at Vietnamese restaurant Ginger in Paris on Tuesday, June 24, only to spark other rumors of a possible romantic reunion.

Kylie and Martinez were seen having lunch with the pop singer's parents and stylist William Baker during a break from her KylieX2008 tour. It was during that time that the couple were caught on camera laughed and joked together. They apparently looked cozy and happy.

News
>
Movie News
June 26, 2008 03:46:41 GMT

Previously, movie lovers have been presented with from "", the upcoming 3-D adventure fantasy movie starring , and Anita Briem. But, New Line Cinema apparently have more things to be offered as they put out a bunch of new clips cut out from the film.

The seven clips released are each given the title of "Magnetic Rocks", "Nobody Moves", "Tracks Ahead", "Called It", "Some Sort of Fish", "Bottom's Right Here" and "Dinosaur" in respective order. Some of the clips are merely an extended footage from the snippet shown in either the trailers or featurettes, while some others display scenes that have never been shown before.

News
>
Music News
June 26, 2008 03:37:22 GMT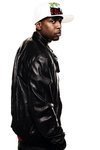 New music video from hip-hop artist for his latest single has just been premiered on June 25. The new clip, directed by ICU and Paul Biedrzycki, was being made to accompany Talib's new single "Eat to Live", taken from his latest LP "".

Just like the song title the video tells about people's attempt to find food, example of nutritious food and starvation problem. The scenes start with the story of a little boy who is searching to find something to eat, then in the midway of the clip, Talib inserted short clips about kids who have starvation problem and also him advising about the right food for kids.