News
>
Music News
September 11, 2008 07:26:00 GMT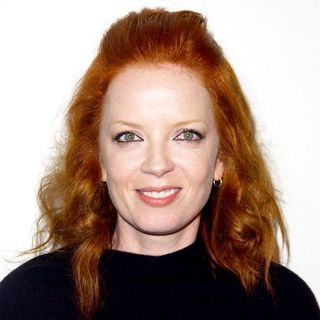 's lead vocalist, Shirley Manson, reveals that she is in the process of cooking new materials for her solo debut album. Commenting on her move, she says that she just wants to explore her musical talent because "being in a band, it's like being in a minor Mafia" which doesn't provide enough room for experiment.

When asked about the band's reaction, Shirley states that one of her band mates, Butch Vig, is very thrilled with her decision. Elaborating her statement, she says that Butch has sent her a quick e-mail, which read, "F***ing awesome, I love it, queenie!"

News
>
Celebrity Gossip
September 11, 2008 07:22:22 GMT
It turns out that rumors on dating are false as the actress has denied them. Gracing the cover of the October issue of Harper's Bazaar, she makes use an interview session with the publication to debunk the false reports, claiming the mounting dating rumors as "the funniest thing on planet Earth".

Rumors on Dunst dating Long emerged in July 2008 after they were seen hanging out together in Soho. During the outing, they were said to be spotted holding hands and kissing. A friend of the actor confirmed that the duo were not dating, insisting they are good friends and she "is merely consoling him through his breakup" with .

News
>
TV News
September 11, 2008 07:21:35 GMT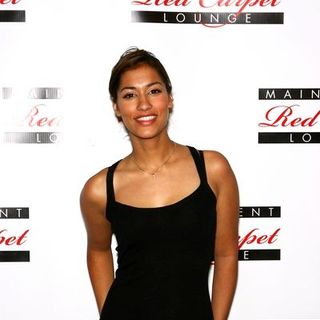 Seattle Grace Hospital will get a couple of new interns in the fifth season of "". Entertainment Weekly's Michael Ausiello heard a scoop that "" alumna Janina Gavankar will play a role in the series, so will "" guest-starring actor Brandon Scott.

While the insider claimed that "nothing's been decided yet", producers reportedly are still considering on how big the roles they will play in the show. Thus, they will begin their parts as recurring players. Scott, allegedly will portray a character deemed "junior McDreamy".

News
>
Movie News
September 11, 2008 06:48:37 GMT

"" won't be heading into theaters as scheduled on June 5, 2009. In the latest report related to the fourth installment of the street car racing saga, Hollywood Reporter unearthed that Universal Pictures have decided to move back the Justin Lin-directed movie seven days to a new slot on June 12, 2009.

Universal distribution president Nikki Rocco reportedly explained that the decision on delaying "Furious" was taken after the studio pushed forward their other forthcoming film "" to June 5 release to avoid any marketplace overlap. In the new schedule, "Furious" may be getting a competition from the 20th Century Fox action comedy "".

News
>
Music News
September 11, 2008 06:45:47 GMT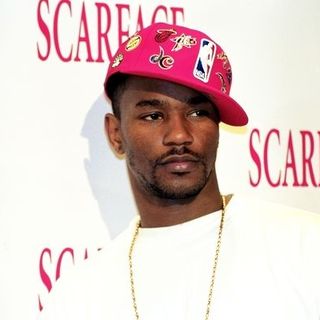 A new song called "Bottom of the Pussy Hole" from 's upcoming long-awaited studio album "" has been revealed. Carrying almost four-minute up-mid tempo, the song features Alexyss K. Tylo.

"Crime Pays" is Cam'ron's sixth studio set and it was originally expected to be released in spring 2007, but was postponed several times and later announced to be dropped to the market sometime in November. Possible guest stars in the album include Hell Rell, 40 Cal, and .

News
>
TV News
September 11, 2008 06:36:51 GMT

New trailer for the debut season of "" not only gives the overall look from the season and what to expect from the show but also provides some cut clips from the second episode. Entitled "The Same Old Story" the episode following pilot, will be aired on Fox on Tuesday, September 16.

Part where episode 1.02 is previewed is started from second 36 and continued in the next ten seconds. It tells about a case where FBI agent Olivia Dunham must investigate the mystery surrounding a strange pregnancy. A conceiving woman is found dead, giving birth to a baby who turns 80 years old in a flash of time.

News
>
Music News
September 11, 2008 06:08:50 GMT

A music video for 's single called "Angel" has just come out. The song is produced by Rodney "Darkchild" Jerkins and taken from her second North American and third European album "", which has been available in stores since late January.

Directed by Phil Griffin, the music video starts with flashes of the singer, singing the song in a hallway with black and white graffiti on its wall while approaching a music studio. As Natasha continues singing, she turns to change her costume from black suit to white casual shirt and this time she performs 'Angel' with her band in the studio.

News
>
Movie News
September 11, 2008 06:07:28 GMT

"Pulse 2: Afterlife", a direct-to-video sequel to "", is just around the corner as it is scheduled to be outed in DVD on September 30, 2008. To be distributed by Dimension Extreme, the horror thriller movie picks up its sequel story right where the first film left off.

In the follow-up film, it will be seen that the world has been changed forever by the invading ghosts coming via wireless Internet. Mankind is on the brink of extinction, many cities are now deserted by its citizen and technology involving anything electrical has been destroyed to stop the spirits from taking over the world. When all hope seem to be lost, two divorced parents are forced to go inside this chaotic world to find their missing daughter.

News
>
Celebrity Gossip
September 11, 2008 06:03:04 GMT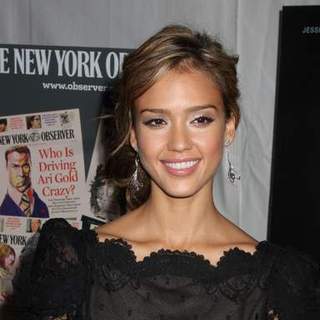 Lending her celebrity status for the sake of politics, has modeled for a shocking new bondage-themed billboard advert to encourage Americans to vote in the forthcoming presidential election. She does the ad campaign, titled "Only You Can Silence Yourself," as part of Declare Yourself, the national nonpartisan, nonprofit youth voter initiative which aim is to pursue young adults to register and vote in the 2008 election.

Alba's ad campaign for was shot by photographer Marc Liddel. It sees her posing topless with black tape across her breasts and mouth. She's seen in it donning a heavy make-up. "If you don't register and vote and make a difference, and hopefully change the bad things that are happening in our country, you are essentially just binding and muzzling yourself," the actress and mother of one declared. "I really don't see the point in not registering to vote."

News
>
Music News
September 11, 2008 04:45:06 GMT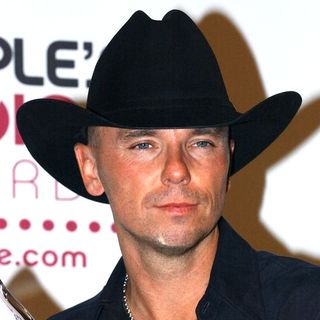 leads 2008 Annual Country Music Awards by grabbing seven nominations. The singer is nominated as Male Vocalist of the Year, competing with , , , and .

Announced on Good Morning America with special guest appearances from and , Kenny is also among Entertainer of the Year nominees, which have the same composition as Male Vocalist nominees except for the exclusion of Alan and the addition of duo . On top of that, Kenny's work for single "Don't Blink", where he teams up with Buddy Cannon in the production house, is also praised with Single of the Year nomination.

News
>
Movie News
September 11, 2008 04:42:46 GMT

On Wednesday, September 10, Spike TV has revealed their full list nominees for the 3rd Annual Scream Awards entitled "Scream 2008". From the announcement, it is revealed that the hit summer blockbuster movie "" has led the pack with an astounding 21 nominations from The Ultimate Scream to Most Memorable Mutilation category.

Aside from collecting gongs for its installment, "Dark Knight" has also brought in nods for its cast and crew. Four of the Warner Bros. Pictures action movie' lead cast ensemble, , , and , have been receiving counts for Best Superhero, Best Villain, Best Actor and Actress, while helmer Christopher Nolan is up for Best Director and Best Screamplay, the latter he gets along with Jonathan Nolan and David S. Goyer.

News
>
TV News
September 11, 2008 04:24:15 GMT

Several promotional photos from episode 3.02 of the new season of "" have been shared. Among the piles, there's a shot of womanizer Daniel and his newly-discovered son Daniel Jr. (guest star Julian de la Celle) that will give him quite a headache in the custody battle. Daniel will be trying hard to keep his son in the United States

"Filing for the Enemy" will see Betty being wooed by Wilhelmina to be her assistant at Mode as Wilhelmina is about to launch her first issue as an editor. Hilda is getting deeper in her romance with her son's coach, Diaz, while Christina is digging deeper into her husband's true motives.

News
>
Celebrity Gossip
September 11, 2008 03:56:39 GMT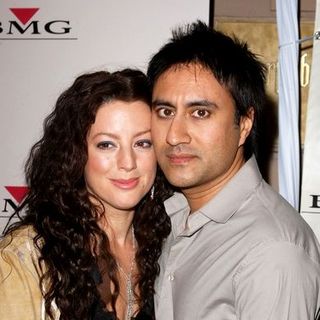 The 11-year marriage of and her husband Ashwin Sood is over. Pouring out her grieve, she shares her feeling with fans in new songs. Announcing her separation from the Canadian musician, she publicly stated "I'm separating from my husband" adding that her songs "U Want Me 2" and "Don't Give Up on Us" tell about her personal turmoil dealing with the failed marriage.

McLachlan and Ashwin, the drummer in her band, have been married since February 1997. They are parents to two daughters; India Ann Sushil and Taja. The family currently reside in Vancouver.

News
>
Music News
September 11, 2008 03:40:07 GMT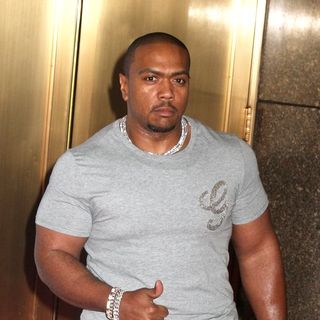 charges an Australian tour company, Showtime Touring Group, for allegedly ruining his scheduled tour in the country. As written in the 18-page lawsuit, Timbaland tries to defend himself over the canceled shows by pledging that he wanted to "set the record straight" for his Australian fans about the "last minute before the cancellation."

The suit reveals that Showtime agreed to pay Timbaland AUS$1.26 millions for the tour and provide him and his staff with "first-class vehicles" and "first-class, five-star hotel accommodation." In return for that, the rapper would perform for a minimum of 40 minutes and a maximum of an hour at each show. However, according to the suit, "from the moment the parties signed the contract at issue, Showtime breached its obligations" and failed to make the required payment.

News
>
TV News
September 11, 2008 03:37:09 GMT
"" episode 2.03, "The Dark Night", gets its preview through a brand new clip. Featuring Serena () and Dan (), they are seen strolling casually on a park before Dan is personally confronted by three young girls.

A citywide blackout has caused several twist of stories for the characters. Serena and Dan are trapped in an elevator and forced to deal with their unspoken problems while Blair is having doubts with her relationship to Marcus. On the other hand, Chuck is very much in love with Blair. Nate is still trapped in the middle between choosing Vanessa and Catherine.