News
>
Music News
September 12, 2008 03:03:16 GMT

Actress is reportedly in the middle of recording her debut album and has enlisted lover as one of her collaborators. A close friend of the actress states that Justin is very supportive and beside featured in one of her new songs, he will also help his girlfriend writing and producing some materials in the album.

Speaking of her music project, the star, who has been spotted at the Toronto International Film Festival on September 8 for the premiere of her new comedy film "", ensures music lovers that her record will be a "Billboard smash". Her pals even describe it as "a cross beetween and ."

News
>
Movie News
September 12, 2008 02:51:31 GMT

The first trailer of "" has come out. Raising the question whether to trust a bank on your money, the compilation of clips highlights on the outlawed activities done by a global banking institution using their customers' money as well as the difficulties and dangers faced by an Interpol agent and a Manhattan assistant district attorney in unraveling the matter.

Starring and as the Interpol agent Louis Salinger and the assistant district attorney Eleanor Whitman respectively, the Columbia Pictures film centers on the two characters as they investigate the possible involvement of one of the world's most powerful banks in financing terror and war. Chasing the clues across the globe from Berlin to Milan to New York to Istanbul, the two are determined to bring down the institution even if their lives are at stakes.

News
>
TV News
September 12, 2008 02:47:05 GMT

In anticipation of the new fourth season of "", The CW have released two clips from the new episode "Lazarus Rising". Entitled "Surprise", one of the videos shows the comeback of Dean from the dead, a literal meaning to the episode's title.

Dean comes knocking on Bobby's door, much to the hunter's shock. Somehow, Dean who was obliged to a contract with demon Lilith in the May season finale, is still alive and manages to dig his way out of the grave. Bobby, who finds it hard to believe, grabs a knife and lunges it to Dean. He only believes that Dean is not a form of demon when Dean slashes his arm to reveal red blood.

News
>
Celebrity Gossip
September 12, 2008 02:35:45 GMT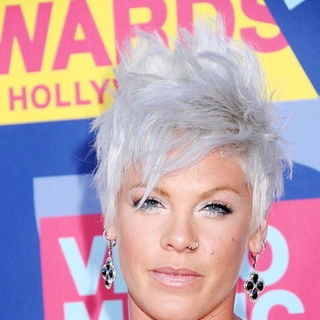 Rumor has it, is turning to Scientology. Star magazine broke the report after being informed by spy witnesses that the pop singer is turning to the controversial religion to seek comfort following her divorce from hubby Carey Hart.

Pink and Hart, a motocross racer, married in January 2006. They have been hit with divorce rumors for several times before finally decided to go separate ways in February 2008. It appears that the split has affected Pink badly as she is said to have sought comfort from pal , who is introducing her to Scientology.

News
>
Celebrity Gossip
September 12, 2008 02:25:23 GMT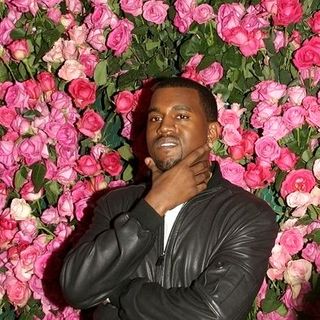 and his road manager Don Crowley have been released from prison on Thursday evening, September 11 following their arrest in the morning after they were involved in an altercation with photographers at Los Angeles International Airport. The twosome were finally out of jail after posting $20,000.

West and Crowley were waiting for a flight to Honolulu in the American Airlines terminal at about 7:51 A.M. when a photographer and videographer came along their way and started taking their pictures. West then grabbed the annoying video camera, throwing it to the ground, and smashing it. The video camera reportedly valued at more than $10,000.

News
>
Movie News
September 12, 2008 02:05:40 GMT

"", a thriller mystery from Academy Award-winning director , has recently put out its trailer. Focusing on 's character, Christine Collins, the brand new video opened with an introduction of the story from Collins' point of view. The compiled clips following that chronicle bits of what the mother of a missing boy has to go through to find and get her son back.

On one Saturday morning in 1928, Los Angeles, Christine says goodbye to her son, Walter Collins, and goes to work. When she arrives home later that day, she finds out that Walter is no longer there, he is declared missing. Search party is formed and months of uncertainty passes by. Still, her son is nowhere in sight. One day, a boy claiming to be her son is returned to her. Yet, she knows in her heart that he is not her son and her real son is still out there somewhere.

News
>
Music News
September 12, 2008 01:58:36 GMT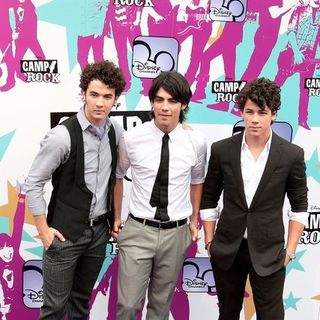 , who have taken over London on September 10 for the European premiere of their new Disney Channel Original Movie "Camp Rock", reveal that they are thrilled to be given an opportunity to team up with . Commenting on the possible collaboration, the band's lead singer Joe Jonas, who stars as troubled rock star named Shane Gray in the film, replies, "Oh yeah, that would be crazy!"

Jonas Brothers are the fourth stars to line up for Britney's collaborators in her comeback album after , , and . However, there hasn't any comment from Britney's camp regarding the offers.

News
>
Celebrity Gossip
September 11, 2008 09:27:14 GMT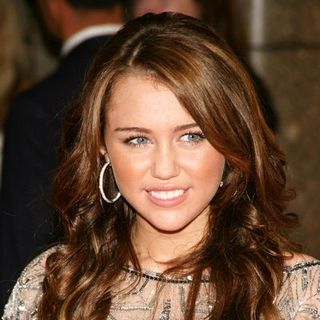 and her best pal Mandy Jiroux have something new on their latest YouTube video, an interview with the Disney star's sister, famous father and their dogs. Having them as guests, Miley starts off the show, saying "We are here right now to introduce one of the biggest, upcoming stars in the world. Everybody, let's introduce Miss Noah Cyrus."

She went on to joke about herself, telling Noah "It must be so hard growing up with a sister in the spotlight and everybody always getting on her case. And the sun never shines on the Cyrus family" before then asked her, "What keeps you grounded?" Also interviewing the family's dog, Miley and Mandy even had subtitled translations for their barks.

News
>
TV News
September 11, 2008 09:18:26 GMT

After the production on the new season of "" has been shut down for two weeks, another FOX's series, "", gives its cast and crew unexpected vacation time. Producer Joss Whedon announces that the timeout is required to re-write the scripts for upcoming seasons.

Furthermore, the executives from the television station says that the shutdown is designed as Joss reportedly has not had sufficient time to be in the writer's room after directing two of the first three episodes of the series. In line with the bosses' statement, FOX's spokesman says, "We have tremendous confidence in Joss and his team, and we wholeheartedly supported his desire to take some time to focus on upcoming scripts before resuming filming."

News
>
TV News
September 11, 2008 09:08:54 GMT

Though signing to come back as her widely known character, Brenda Walsh, in "", may not be staying long with the new TV show. EW's The Ausiello Files managed to dig up that the 37-year-old actress has reportedly refused to prolong her character's appearance, revealing that she is involved in another project.

"They asked me to do a lot more," she explained, but "I'm in the middle of pitching a show, [so] I couldn't commit to more than [I did]." Doherty has earlier signed on to star in the first four episodes of the "Beverly Hills, 90210" spin-off alongside her on-screen rival, , who reprises her role as Kelly Taylor.

News
>
Celebrity Gossip
September 11, 2008 08:22:20 GMT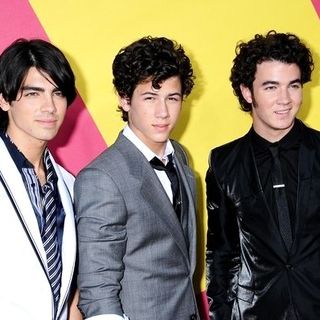 Still being asked about the public mock that made during the 2008 MTV Video Music Awards on his and his brothers' purity rings and celibacy, told MTV UK that he thinks the British comedian needs a hug and he would love to give him one. Adding to his positive response towards the incident, brother continued saying, "I don't know if there is really a positive (to come out of Russell's comments)- he was kind of running out of material after a little while."

Brand, who served as host at annual MTV VMAs on Sunday, September 7, made joke about Joe, Kevin, and ' "purity rings" for more than half of the show. He suggested that the boys shouldn't keep their virginity for marriage, but rather take advantage of their youth and celebrity status.

News
>
Music News
September 11, 2008 08:13:00 GMT

brings out a music video for single "What Them Girls Like", which is scheduled to appear in his upcoming sixth major studio album called "". Produced by Rodney Jerkins, the song features and as guest stars.

The music video starts with a capture of Ludacris along with his two guest stars, standing on a balcony while peeping downstairs, staring at a room full of beautiful women. They then begin arguing about what the girls like and don't like. Ludacris sings verses, telling his pals that fine ladies like to be chased and enjoy the moment when men come and get them.

News
>
Movie News
September 11, 2008 08:05:06 GMT

Reported to be in negotiation stage, a sequel to "" seems to be getting closer to happen. Talking to EW's Insider Blog, writer/director Michael Patrick King speaks out that he still thinks that a follow-up story is possible to be made saying, "It doesn't feel done to me at all. It feels like it generated a whole new burst of enthusiasm for these characters."

He further adds, "I thought if I could come up with a really fun, worthy story it would certainly be a great chance to do it again." When asked further about ideas he has for the sequel, he refuses to give out any hints stating, "If I tipped my head right now, ideas would come pouring out." Nevertheless, he suggests that it may be coming out in summer. "It's always nice to see the girls in the summer," so claimed the 53-year-old.

News
>
Movie News
September 11, 2008 07:26:52 GMT

Eyeing to be an Academy Award contender, summer blockbuster flick "" is planned to be re-released. Words are Warner Bros. Pictures are planning to screen the Christopher Nolan's superhero movie on several IMAX theaters in January when the prestigious event is in its voting season. "It's just a matter of bringing it back as a reminder for people," reasoned an insider over the plan.

Hollywood Reporter noted that Dan Fellman, the domestic distribution president of Warner Bros., has admitted that there are on-going talks between the studio and IMAX executives about the possibility of playing this second highest grossing movie of all time in some number of giant-screen venues. Though it is said that "Dark Knight" is possibly heading back to IMAX, it is still unclear whether it would be outed in the conventional theaters as well.

News
>
Music News
September 11, 2008 07:26:00 GMT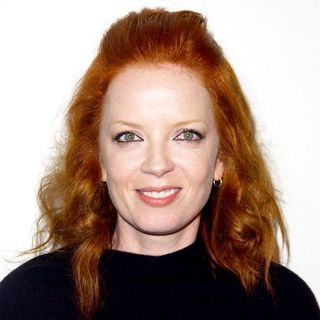 's lead vocalist, Shirley Manson, reveals that she is in the process of cooking new materials for her solo debut album. Commenting on her move, she says that she just wants to explore her musical talent because "being in a band, it's like being in a minor Mafia" which doesn't provide enough room for experiment.

When asked about the band's reaction, Shirley states that one of her band mates, Butch Vig, is very thrilled with her decision. Elaborating her statement, she says that Butch has sent her a quick e-mail, which read, "F***ing awesome, I love it, queenie!"