News
>
Movie News
October 14, 2008 04:04:48 GMT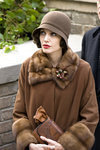 In support to the viral promo for "", a new behind-the-scene video of the forthcoming 's drama has arrived. The B-roll video contains more than 8 minutes of a look inside the shooting for the thriller mystery. The footage highlights on 's interactions with director Eastwood and other crew, and the shooting of several scenes.

Aside from the B-roll footage, several clips are also posted below. In addition to the one outed previously which presents Jolie as , these three other clips display the time Rev. Gustav Briegleb warns Christine that the LAPD would not hesitate to come after her if she continues her cause, the moment when Captain Jones insists that LAPD has found Christine's boy, and the scene where Rev. Briegleb and a lawyer pay a visit to Christine.

News
>
Celebrity Gossip
October 14, 2008 04:02:49 GMT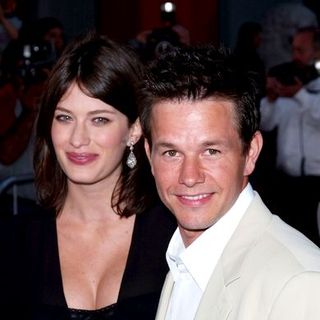 After mounting talks of a wedding, has finally confirmed he will marry his longtime girlfriend and the mother of his children, Rhea Durham, August next year. Though so, the actor doesn't mention the exact date and venue.

Entertainment Tonight broke the news after being told by Mark during a press conference for his latest flick "" Sunday, October 12, he and the model have been talking about holding a nuptials next August. On why he and Rhea pick the month, Mark simply said, "It's a good month."

News
>
TV News
October 14, 2008 03:37:43 GMT
Blair throws her sinister scheme with the help of Chuck in the new episode of "". A preview from the October 20 episode called "Chuck in Real Life", has been given, showing how Chuck makes a move to seduce Vanessa.

Since Vanessa uses a picture of Catherine and Marcus to blackmail Blair into being nicer, Blair has plotted a revenge with the assistance of Chuck. Meanwhile, Lily and Bart throw a housewarming party, but Serena is feeling rebellious. Dan and Jenny, meanwhile, discover a secret that Nate has been keeping from his friends.

News
>
Music News
October 14, 2008 03:34:41 GMT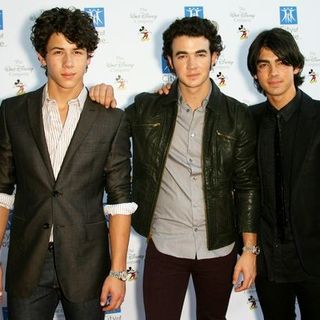 In a one-minute snippet, provide their fans with a quick preview of their "Lovebug" music video. Directed by Phillip Andelman and presenting of "" as a cameo, the video shows the band playing the song in a ballroom-dancing party.

Speaking further about the music video, the band reveal that they want to have fun, try something different, and "take the audience somewhere". The video for the tune is scheduled to be premiered on October 19 at 8:55 P.M. on both the East and West coasts. Also on the same day, exclusive behind-the-scenes of the video will be aired during episodes of Disney's television series "" and "".

News
>
TV News
October 14, 2008 03:26:39 GMT

It has been reported that Republican Vice Presidential candidate, Sarah Palin, will emerge on "", on October 25 episode and she will have a rehearsal day on October 24. The New York Post reported, "She - eyeglasses, haircomb, designer jacket and trunkful of gosh-darns, golly-gees and gol-dangs - will be on 'SNL' Saturday night, Oct. 25."

Cindy Adams of the New York Post broke the news, "She has already OK'd it. She's booked. It's confirmed. Done deal," adding that "sketches are being sketched as we speak." Further, it is reportedly Palin's own decision to appear on this weekly American sketch comedy variety show.

News
>
Celebrity Gossip
October 14, 2008 03:07:38 GMT
Covering the November 2008 issue W Magazine, reveals in an interview with the publication that she has bought her 7 year-old son Maddox knives. Passing down her knife obsession to the boy, she proudly admitted to have shared the same obsession with her late mother, actress .

"My mom took me to buy my first daggers when I was 11 or 12," Jolie recalled her memory, adding "And I've already bought Maddox some." On buying the young boy the stuff, she ensured the knives aren't sharp edged so they won't be dangerous and that she has given him lesson about violence. "We also talk about samurais and about the idea of defending someone as good. We talk about everything," the celebrity mother stated.

News
>
Music News
October 14, 2008 03:06:26 GMT
A music video for 's new song "Single Ladies (Put a Ring on It)" has been revealed. Produced by Jake Nava, the music video is shot in a black-and-white scene and mostly presents the singer performing her dance moves with two women.

"Single Ladies" is one of Beyonce's new singles which will appear on her upcoming third major studio album "I Am...". Co-produced by herself, , and , the record is scheduled to hit the stores on November 18 via Columbia Records.

News
>
Movie News
October 14, 2008 02:50:21 GMT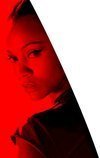 Words are, the first full length trailer of the forthcoming "" movie can be expected to come out sometime in November. Sparking the speculation, TrekMovie claimed that this trailer will present real footage from the J.J. Abrams' film and won't be a mere teaser. It is also hoped to display the Enterprise exterior and the Enterprise bridge. In addition, the editing part of the trailer allegedly is still underway.

Though TrekMovie's source insisted that the theatrical trailer will be coming out on the particular month, it is still unclear to which movie, the trailer will be attached. Observing on the up-and-coming Paramount/DreamWorks films, the publication speculated that the promotional video may fall into the big screen with animated sequel "" on November 7 or with musical drama "" on November 21.

News
>
Celebrity Gossip
October 14, 2008 02:23:48 GMT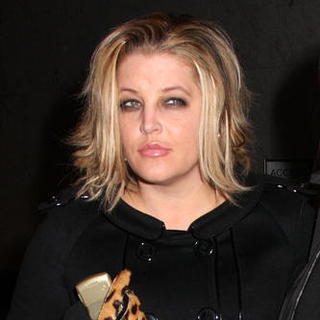 After revealing more details about 's newborn twins, a representative for her confirmed Monday, October 13 the singer named her baby daughters Finley and Harper. The representative broke the names of the babies to US Weekly, yet provided no further information about where the names are derived from.

Issuing a "confirmation under the gun" in early March this year about her pregnancy after several news media mocked her curvier figure, Lisa wouldn't confirm nor deny the mounting rumors that she was pregnant with twins. It was her mother Priscilla Presley who outed during an interview with Entertainment Tonight back in August that Lisa was pregnant with twins.

News
>
Celebrity Gossip
October 14, 2008 02:01:57 GMT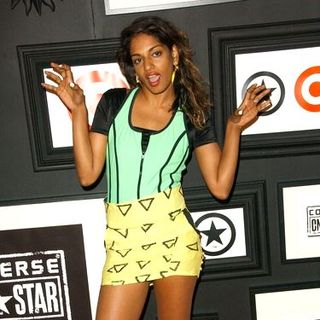 Ending speculation of her from music industry with a performance at the Diesel xXx Rock + Roll Circus in Brooklyn Saturday night, October 11, set tongue wagging when she obviously sported a huge baby bump and confirmed to Pitchfork Media earlier in the evening that she's pregnant with her first child. "I'm creating a baby," so she told Pitchfork's Jessica Suarez in an interview prior to her performance at the event.

"When I found out I was pregnant and 'Paper Planes' was in the iTunes top 10 it seemed like the whole world was reshuffled in one week, and all my plans went out the window. And that's the lesson ... you can't make plans, and you can't say shit," the singer continued saying. However, M.I.A. didn't disclose on the baby's sex and her due date.

News
>
TV News
October 13, 2008 09:51:00 GMT
Third season of "" is coming on the way with a bang, and NBC have come up with a longer promo for it. The video compiles scenes of guest appearances presented in the episodes to come, like those coming from , and .

The season opener on October 30 will be opened with a cameo from who acts as a social worker who evaluates whether Liz Lemon is qualified to adopt a child or not. There are also sneak peeks from the 3.02 episode of Oprah on a flight with Liz, trying to cope up with the eccentricity of Liz.

News
>
Music News
October 13, 2008 09:50:15 GMT

made a live appearance on Diesel XXX "Rock and Roll Circus" at Pier 3 in Brooklyn on Saturday, October 11. First singing "Bring Em Out", which eventually yielded to "Swing Ya Rag" and a dark, angry version of "What You Know", he then shifted to a more playful single "Whatever You Like". Accompanied by who jumped onstage to provide backing vocals, T.I. then performed another song called "Swagga Like Us".

Furthermore, on his -featuring single "Live Your Life", T.I. took the stage with who plugged in to provide a live accompaniment for the rapper. As the song's finished, the band continued on with their own set which featured a handful of new songs for the band's next album, as well as old favorites such as "Michael", "Matinee", and "Take Me Out".

News
>
Movie News
October 13, 2008 09:49:28 GMT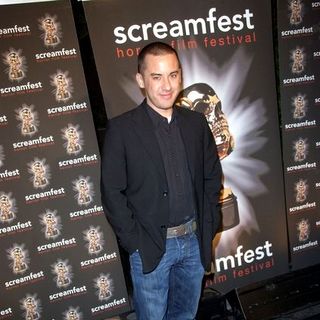 During a chat with Bloody-Disgusting reporter at Screamfest Horror Film Festival, which held the world premiere screening of Michael Dougherty's highly-expected "", Dougherty has revealed one interesting tidbit. He finally comes to an idea of making "Trick 'r Treat" a sequel.

Talking about the ideas of the second flick, he merely asserts that it will be happening in the future. He also notes that it may take place in another location which is enriched with local myths, such as Louisiana. Dougherty also expressed vividly that he has thought about bringing 'school bus' kids back; however, he argues that since the kids will have to go through their puberty, it will be weird.

News
>
TV News
October 13, 2008 09:48:32 GMT

Based on the previous talks regarding the "Melrose Place" planned to be repackaged, the original series creator, Darren Star, said that there is a possibility the soap opera TV series will be aired again. "Regardless of whether they do it or not, whether I'm part of it or not, I think it would be a fun thing to do," Star said.

He also added while attending Fridays' annual Respect Awards by GLSEN, "I wouldn't be surprised if it happened. If it can be put together in the right way." Unfortunately, there is no official discussion toward this matter yet, as he confessed, "There are no guarantees."

News
>
Celebrity Gossip
October 13, 2008 09:44:38 GMT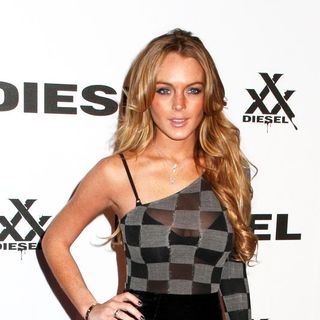 Poking fun at Republican Vice-Presidential nominee Sarah Palin, has been planning to dress up as her for this coming Halloween. NY Daily News columnist Jo Piazza reports the actress-singer is preparing to dress in a costume that channels Sarah's appearance in the 1984 Miss Alaska competition when she was 18 years old.

"The costume will include the glasses, the perky red suit and ample cleavage," writes Jo in a post dated October 12. Greater than that, Lindsay's rumored lesbian lover will also join her, dressing up as Sarah's husband Todd Palin. No verification nor confirmation just yet from Lindsay and Samantha about the report.