News
>
Celebrity Gossip
March 06, 2006 04:23:58 GMT
The 78th annual Academy Awards has just over. And there we have as the Best Actress Oscar at the prestigious event for her role as 's wife in "." "Oh my goodness, I never thought I would be up here in my whole life," Reese commented on her winning.

Also bringing home the prestigious award is , mainly for Best Actor category thanks to his portrayal in "." Receiving the award, the star said he was "overwhelmed" while at the same time also paid tribute to his mother saying "Be proud mum, because I'm proud of you."

News
>
Celebrity Gossip
March 06, 2006 04:13:58 GMT
should be glad that she has become one of the 78th Oscar winners. The actress has won the Supporting-Actress Academy Award on Sunday March 5th, 2006 for her performance as a determined social activist in "." "To come to the Oscars for the first time and be seven months pregnant is quite a thing!" Weisz said expressing her double happiness.

Paired with her to bring home the Best Supporting Actor award is for his portrayal in "". As if he was still surprised with the winning, the star commented "I didn't really work on anything (ie speech) because I thought there were four others who were going to win, so... strange."

News
>
Movie News
March 06, 2006 03:47:37 GMT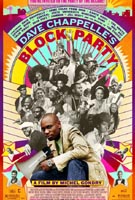 Fans of R&B and hip-hop music should be delighted to watch "." Depicting the situation in rehearsals and backstage, this documentary about 's dream concert features some of the most gifted and socially conscious hip-hop and R&B artists, among others , , , , , , plus Big Daddy Kane. And all appear in his show held on a corner in Bedford-Stuyvesant.

"Block Party" begins with Chappelle goes around to offer some golden tickets to the party days before the show to random citizens and acquaintances which include a convenience-store owner and a couple of probation officers while also invites the Central State University marching band to join the musical lineup. Directed by Michel Gondry, the docu also shows the scenes in which he delivers a megaphone-amped party invitation to "the Huxtables" of "Cosby Show" fame and clowns with neighborhood kids as he passes through a street of Brooklyn townhouses.

News
>
Music News
March 06, 2006 02:34:47 GMT
Persistently working on her new solo album after the release of her first one, "America's Sweetheart", in 2004, delightfully has come to her second set of demos for this sophomore effort. In the process, the singer admitted that she has drawn inspiration from veteran musician . "I'm listening exclusively to (Bob Dylan's) 'Blood on the Tracks,' so that's where I'm kind of going," she said.

Writing much of her material on her own, Love has taken to be her co-writer with Linda Perry as the album's producer. There is no clear statement yet whether the upcoming record will come out under Virgin or not. "We're thinking about all that," Love's manager, Peter Asher, commented. "All label options are open to us."

News
>
Celebrity Gossip
March 06, 2006 02:29:59 GMT
The prosecutor is simply indentified as "Jane Doe." She's the woman who claimed to be involved in the sex tape showing and with several strippers. She has on Thursday March 2nd filed lawsuit in Miami, seeking to prevent sale of the video and asking for unspecified damages, alleging she's suffered emotional distress.

"For all purposes, she is the star of the females in the video," the lawsuit said. Further, the woman also said that she believed the video would remain in Stapp's private possession, while he deliberately made a clip from the video turned up on the Internet to lift up the sales of his solo album. Well, let's see how the case is going on.

News
>
Celebrity Gossip
March 06, 2006 02:10:44 GMT
The 78th annual Academy Awards are live on ABC from Hollywood's Kodak Theatre. Here's a sneak peak on some of its winners. won one from the several categories he was nominated for, and it happened to be Best Supporting Actor thanks to his portrayal in "."

Won the Visual Effects award was "," and chosen as the Animated Feature was "". In the meantime, the Short Film (Live Action) prize was given to "Six Shooter", while "The Moon and the Son: An Imagined Conversation" won the Short Film (Animated) category.

News
>
Celebrity Gossip
March 05, 2006 08:52:42 GMT
Drawing the result from the mailing ballots of about 750 film professionals, film journalists and film fans from 41 states and 15 countries, here comes the recipients of this year's Razzie Awards and is the one who scored the most. Not only named the Worst Actress, this former Playboy Playmate also got another Razzies in the category of Worst Screenplay for her film, "", while the picture itself was labeled Worst Picture.

Megastar along with his fiancee got the title of Most Tiresome Tabloid Targets which is a new category at this event, choosing celebs whom the voters have felt sick and tired of due to their endless publicity. The founder of Razzie Awards, John Wilson, said that the actor really deserved the award for his ridiculous actions during year 2005 when he concluded to "suddenly propose in front of reporters on the Eiffel Tower and jump up and down like the monkey in "" on 's couch."

News
>
Celebrity Gossip
March 05, 2006 05:19:39 GMT
Another prestigious award went to as the actor has been named Best Male Lead at this year's Independent Spirit Awards held on Saturday, March 4. "It's ludicrous, and I've been given enough," he commented gratefully. "It's all nerve-wracking." His fellow thespian, , also brought home one award for his winning in the Supporting Male category, accompanied by who took the same honor in female side. As for the Best Female Lead category, it's none other than the "" star, , that finally nabbed the title.

In the meantime, gay cowboy movie "" still shows its award dominance, taking the honor of Best Feature as well as Best Director for Ang Lee while its competitor at Oscar, "", only succeed in winning technical category of Best Cinematography. Complete list of winners can be accessed through http://www.eonline.com/News/Items/0,1,18491,00.html?tnews.

News
>
Celebrity Gossip
March 05, 2006 03:57:21 GMT
Supermodel involves in legal battle. The beauty is suing a top cosmetic surgeon known as 'The King of Botox' for more than £50,000 for claiming that she was one of Dr Jean-Louis Sebagh's clients and endorsed him. Concerning the claims, which were published in Hello! magazine, Campbell's lawyer Gideon Benaim told The Sun: "Our client Miss Naomi Campbell does not endorse Dr Sebagh's products."

Denied having plastic surgery of any kind, Campbell insists "I don't need it because 'black don't crack'" while adding "My grandmother has fantastic genes and only about one wrinkle." Meanwhile, Dr Sebagh refused to give further comments on that matter.

News
>
Music News
March 05, 2006 01:50:32 GMT
In their effort to pay tribute to the musical influences that helped to define their band, , two founders of the group, keyboardist Nick Rhodes and bassist John Taylor are going to release a compilation on May 1 in the United Kingdom. Entitled "Only After Dark" and planned to be launched under EMI records, this piece of work will feature 18 tracks of the glam rock, post-punk and electronic music that played important parts in developing Duran Duran's early sound.

In the meantime, the album's art will combine the images from photographer Paul Edmond's "Duran Duran Unseen" which chronicles the band's 1979-1982 Birmingham scene.

News
>
Celebrity Gossip
March 05, 2006 01:17:24 GMT
Earned two awards on Saturday March 4th, 2006 at the 20th Annual Soul Train Music Awards is who brings home the Best R&B/Soul Single, Male award for "Ordinary People" and Best R&B/Soul Album, Male award for "Get Lifted".

As for the queen of Pop, , her coming back to music scene initially marks her attempt to repeat her success in the particular world. And after such hard work, the pop superstar successfully repeats the history. She picked two awards for the categories of Best R&B/Soul Single, Female for "We Belong Together" and Best R&B/Soul Album, Female for "The Emancipation of Mimi".

News
>
Movie News
March 04, 2006 06:47:53 GMT
There are at least three more stars joining the already on-board cast of the upcoming animated fantasy flick "." They are , , and rapper .

The threesome has reportedly signed on to star in the Luc Besson's big-screen adaptation of his own fantasy children's book. As of the story "Arthur and the Minimoys" follows a child's quest to save the home of grandmother from demolition by seeking out his grandfather's treasure in the land of tiny Minimoys.

News
>
Celebrity Gossip
March 04, 2006 05:16:09 GMT
Those who want to know more about while recall the good old days can visit the Country Music Hall of Fame and Museum on March 10 for it was the opening date of "I Can't Stop Loving You: Ray Charles and Country Music", a new exhibition from the museum dedicated to the blind singer. Scheduled to run through December 31, 2007, the exhibition puts its cornerstone on his1962 work of Modern Sounds in Country and Western Music" and so will display audio from the album, song manuscripts, sheet music, and photos plus quotes about the record from , , and .

The 5,000-square-foot exhibition also will feature many aspects of Charles, including those of his electric pianos, saxophone, stage costumes, electronic chess board, and even the Braille editions of Playboy he had collected besides the TV footage of his performances throughout his nearly 60-year career. All those things have been gathered from the musician's estate in terms of loan as well as collectors and music artists who had worked with him.

News
>
Celebrity Gossip
March 04, 2006 04:37:36 GMT
Already very successful in music business, pop diva now tries her luck in the fashion world as she recently launched her own jewelry and accessories line, Glamorized by Mariah Carey. Promoted to be high on style and low on price, items of the line are available beginning this week at Claire's and Icing stores nationwide and include earrings, necklaces, bracelets, purses, makeup bags and rings geared toward teenagers with many of them feature the singer's trademark of butterfly logo.

Announcement of the line's debut can also be found in the posting Carey submitted to her website this week. "Hey Girls, I am so excited to share with you my new jewelry & accessory line," so she wrote. "Wear it & you'll be a Hot Tamale."

News
>
Movie News
March 04, 2006 03:51:44 GMT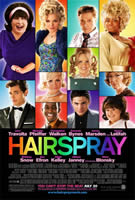 The new version of musical "" adds one more star to its cast as has signed on to play the character Motormouth Maybelle, teaming up with "Grease" star . This project therefore reunited the singer-actress with Craig Zadan and Neil Meron whom she had collaborated with in "Chicago" as well as Adam Shankman, who previously had directed her in his 2003 effort, "Bringing Down the House."

"Hairspray" centers on the story of teenager Tracy Turnblad who gets popular after appearing on a local TV show in Baltimore during the early 1960s and then uses her newfound fame to fight for racial integration. Filming is slated to start this fall for a 2007 release under the distribution of New Line Cinema.