News
>
Movie News
August 27, 2008 02:05:54 GMT

Putting the behind, "" brings forward exciting news about its trailer. According to Coming Soon, the 20th Century Fox will be introducing the first trailer of the live-action adaptation of Akira Toriyama's famous Japanese manga when their video game adaptation "" debuts in theaters.

By that, it means that fans have to wait until October 17 to get the first look into "Dragonball". In addition, though the trailer is aimed to be released along side the -action movie, IGN has hinted that the schedule is not 100% fixed since it has to wait for the movie to get its special effects and requisite approvals.

News
>
Music News
August 27, 2008 02:05:15 GMT

A music video for single "The Perfect Beat", which is taken from 's 2007 third studio effort called "", has just been premiered. The video features rapper KRS-One and was recorded during Talib's recent performance at Los Angeles' Shrine Auditorium in April.

The music video shows both fellas rapping the tune which samples 's "Do It Twice", on stage. It shows the audience of the Street Sounds Music Festival watching their performance in a high excitement.

News
>
Movie News
August 26, 2008 09:42:37 GMT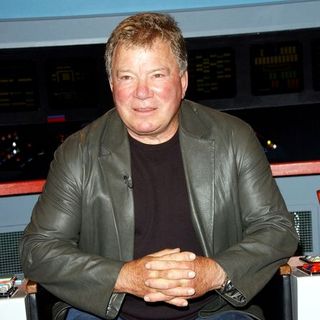 Providing a certain answer to fans' still-burning question about the possibility of making an appearance in the upcoming "", director J.J. Abrams puts any speculations to rest. While discussing about his forthcoming television series "Fringe" in New York, the filmmaker insisted that the original Captain Kirk will not show up in the movie.

On the matter, Abrams rejected Shatner's chance on appearing in the film simply saying as quoted by IGN, " No, the only cast member from the original films is Nimoy." By stating Nimoy, he meant , the original depicter of the USS Enterprise's science officer Mr. Spock. Previously, Shatner has also denied his involvement in the eleventh film saying, "I have no connection with the film whatsoever. It's the strangest thing. Even my dear friend Leonard [Nimoy] won't tell me what it's about."

News
>
Music News
August 26, 2008 09:34:32 GMT

Pop rock band have just finished shooting a music video for their first single called "Natural Disaster". The video will make its world premiere on their MySpace page this Wednesday on August 27.

The music video is scheduled as a medium to promote their fifth studio set "", which will be released on September 23. The album carries ten tracks which were recorded in both Malibu and Chicago, and produced by Johnny K.

News
>
Movie News
August 26, 2008 09:17:36 GMT

The wave-catching surfer movie "" has caught its red band trailer. The new trailer is restricted to those who are underage since it contains some nudity and also shows lots of smoking. Aside from that, the compilation of clips is basically similar to the previous released in July.

Resolving around longboarding soul-surfer Steve Addington, the Anchor Bay Entertainment's comedy starring follows Addington as he returns to his Malibu hometown only to find that the waves have gone flat. In needs of money, he is forced to expand into the world of Virtual Reality Video Games and Reality TV. But, what he really needs is real waves.

News
>
Music News
August 26, 2008 08:39:38 GMT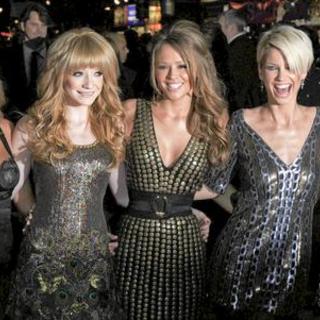 A group of artists, including group , are scheduled to record a charity anthem for a campaign against knife crimes in London. The project will also include singer Steve Edwards and some world champion athletes, such as boxers Johnny Nelson and Junior Witter.

The collaboration which will be named under U.K. Flow, is expected to contribute in the fund raiser program, conducted by a number of knife crime charity organizations. The song is initiated by Stephen Nicholas, an actor who starred in a British television series "Dream Team".

News
>
Movie News
August 26, 2008 08:22:43 GMT

Though "" has just delivered a great news with the pushing forward of its release date, it has been hit with another set back. Recent reports claimed that the controversial movie from 's United Artists is being threatened to be sued by a band of extras over the injuries they sustained during filming.

Seeking an $11 million compensation from both Cruise and his production company, the eleven actors argued that they have suffered bruises and head wounds when they were thrown from the side of the period truck used during the filming of a scene on Sunday evening, August 19, 2007. Berlin lawyer Ariane Bluttner has allegedly warned that the group will bring the case to a Californian court if their demand was not fulfilled.

News
>
Celebrity Gossip
August 26, 2008 08:00:22 GMT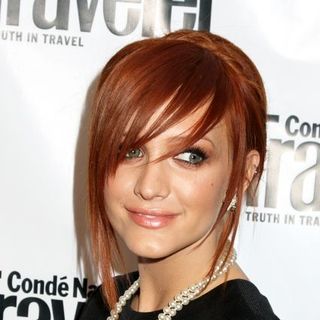 's pregnant belly is continuing to grow and on the verge of awaiting for the birth of her baby, the singer has been busy doing many preparations. Detailing on the baby preparations that she and husband have been doing, Ashlee shared some details to ET Canada.

In a recent interview held while she was promoting her "Request" clothing line in Canada, she revealed that she and Wentz currently are "getting the nursery ready." She admitted, "I can't wait to be a mom and he can't wait to be a dad, so it's fun. I have the greatest husband."

News
>
Music News
August 26, 2008 07:47:38 GMT

Rapper has just premiered a full version of "Good Morning" music video to continue supporting his third studio effort "", which was released in September 2007. The music video which has been in late 2007, is now available for purchase on iTunes store for $1.49.

Takashi Murakami, the Japanese artist who has done the entire design of "Graduation", reportedly created the animated movie, which features Kanye West as the main character. He is seen as a bear who lives in a futuristic town called Universe City. One day, he wakes up very late and has to rush for his graduation ceremony. On the way to the ceremony, his flying car is broken so he has to take another alternative. Before finally reaching his campus and accepting his diploma from hip hop music university, Kanye West is seen having a lot of troubles, such as accidentally splashed by a car which is running close to him as he walks through the sidewalk. He also hits his head on the train door when trying to get in.

News
>
Celebrity Gossip
August 26, 2008 07:27:24 GMT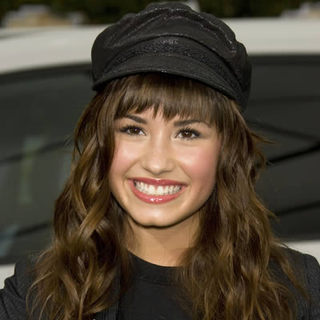 Joining the on their "Burnin' Up" tour, apparently enjoys her time with the siblings very much. Spending much time together, the Disney starlet sings her praise for , and , claiming them to always have her "back."

She, moreover, also said that the threesome are very protective of her. Giving examples on that, she revealed oldest brother Kevin helped her to get her water and Joe helped her stay upright on stage as she confessed to be very uncoordinated.

News
>
Movie News
August 26, 2008 07:09:26 GMT

The forthcoming drama comedy movie "" has exposed its first still and from the look of it, is going to be seen sharing more than an attraction to . The brand new image displays the two actors leaning towards each other as they are about to lock lips.

In the movie, Carrey plays Steven Russell, a married father and a conman who is sent to prison in Texas. While spending his time there, he falls in love with his cellmate Phillip Morris portrayed by McGregor. After Morris is being released, Russell escapes from prison four times doing whatever he can like faking his own death only to meet his lover.

News
>
Music News
August 26, 2008 07:00:37 GMT
Early this week, SVP Media and Artist Relation for Island Def Jam Music Group, Laura Swanson, has slammed down saying that the recording company plan to call off their contract with rapper . Laura issues a written statement, stating that the gossip is completely untrue. "There is absolutely no truth to the rumors regarding Jermaine Dupri. They are completely untrue," she wrote to SOHH.

Last week the rumor had hotly circulated in the media, saying that rapper is terminated from the Def Jam because he didn't perform a satisfying work for some of Def Jam's artists. Jermaine has allegedly been blamed for 's "", which does not share the success of her previous albums. He is also said to be responsible for 's "", which is reportedly having problems with a follow-up single after "Touch My Body".

News
>
Celebrity Gossip
August 26, 2008 06:41:14 GMT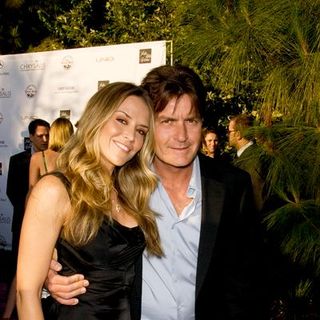 Having had three children from previous relationships, is going to be a father for the fourth time. His wife, real estate investor Brooke Mueller, is pregnant with their first child together. Announcing the news Monday, August 25, the TV actor told the press "Brooke and I are thrilled!"

Expressing his praise for Mueller, Sheen said she's the best step mom for his three children; Sam and Lola, both of whom are his daughters with ex-wife , and Cassandra, his daughter with ex-girlfriend Paula Profitt. "Seeing her love and affection with those three, I know she'll be an amazing mom. Unless I bat 100 percent, perhaps a boy awaits us," so he added.

News
>
Music News
August 26, 2008 05:06:14 GMT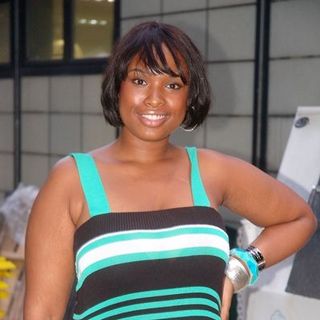 Barack Obama's representative tells People that the presidential candidate has asked to perform on the day he officially accepts his party's nomination for president. Jennifer is reportedly scheduled to deliver American national anthem "The Star-Spangled Banner" at Democratic National Convention which will be held on Thursday, August 28.

Commenting on the news, Jennifer's publicist says that the Oscar-winning "" actress is very honored and excited. "She's thrilled and excited. It's a tremendous honor," says the publicist early this week.

News
>
Celebrity Gossip
August 26, 2008 05:03:42 GMT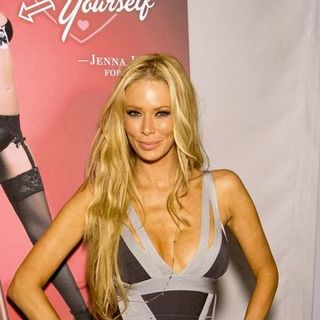 Keeping her lips sealed on her much reported first pregnancy with boyfriend 's child, has finally confirmed that she and the mixed martial artist are expecting their first child together. Breaking her silence on that matter, the former porn queen said "Yes, I can confirm I'm pregnant."

Not mentioning on how many months she's carrying, Jenna simply mentioned "It's still early, so I'm being cautious. I'm resting as much as possible." She went on adding, "I'm so happy! I'm just saying super healthy, I've moved down to the beach with Tito - I love being by the beach."