News
>
Music News
August 25, 2008 09:53:40 GMT

British rock band have recently premiered a music video in support of their first single called "The Shock of the Lightning". The single which relies on bombast instrumental volume and Liam Gallagher's sneering lead vocal, is taken from their upcoming seventh studio album "", which is planned to hit the stores on October 7.

As posted on the band's , the music video is directed by co-owners of Ghost Box Music Records, duo Julian House and Julian Gibbs. The band are seen performing the song through screen saver and hot rocks effects caused by natural disaster. However, they are not clearly seen as the whole video is mostly set in a red background, which displays the supernova blast.

News
>
Movie News
August 25, 2008 09:53:21 GMT

The independent thriller project produced by Insomnia Media Group, "", has unveiled a sneak peek into the movie starring "" actress , "" actor and television actor through a brand new trailer. The trailer presents compilation of clips aimed to help movie lovers to grasp what the movie is all about.

The trailer is set to have the tone of a horror movie in the sense that it displays only glimpses of scenes accompanied with the appearing words across the screen explaining what should be expected. From the looks of the trailer, the movie will be taking place in a hotel named Riverview and in room 508. Though the footage let out doesn't exactly give out a clear explanation about the story line, it still helps to get the background plot.

News
>
Celebrity Gossip
August 25, 2008 09:11:38 GMT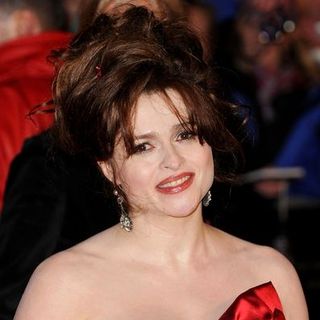 Reports on the death of 's relatives have been all over the net. The movie actress, who was in Albuquerque, N.M., filming her latest film "" when the accident happened, was quick to fly back to Britain to grieve the lost with her family.

Four of Helena's relatives died in a minibus crash during a safari vacation in South Africa on Wednesday, August 20. The victims include the 14-year-old son of her cousin, Fiona Bonham Carter, named Marcus Egerton-Warburton, his maternal grandmother, Brenda Bonham Carter, his step-grandfather Francis Kirkwood and aunt Kay Boardman. Fiona who was also involved in the accident survived with a broken collarbone and one of her sons, named Piers, also survived with whiplash.

News
>
Movie News
August 25, 2008 08:59:18 GMT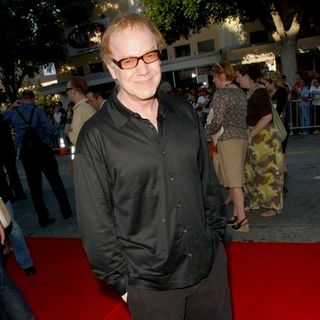 Universal Pictures' "" is most likely to have found its music composer. Sharing their latest discovery on the horror thriller remake project, AICN noted that the Joe Johnston-directed movie has picked up celebrated songwriter Danny Elfman to produce scores for "Wolfman".

Elfman is the musical genius behind the music of "" series, "Chicago", "Men in Black II", Ang Lee's "", "", "" and many others. He has also scored Tim Burton's movies, such as 1989 "Batman" for which he earned an Academy Award, "Edward Scissorhands", "The Nightmare Before Christmas", "", etc.

News
>
Music News
August 25, 2008 08:33:34 GMT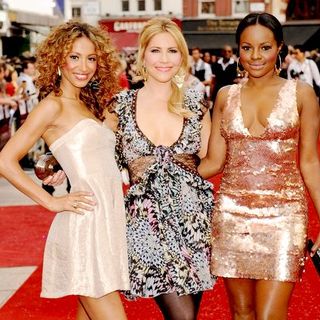 While their upcoming not-yet-titled LP hasn't been confirmed for release, British pop trio have recently announced that they are looking for young girls to play as cameos in their new music video. "We're looking for 18-30 year olds to come and take part," they wrote on their .

The music video which is aimed at promoting the group's latest single called "Girls", will be shot on Wednesday, August 27 in a London location and the selected girls are expected to come on time in the location. They say, "We'll need you to be available on Wednesday for the whole day (potentially 8 AM at midnight) and able to get yourself to and from the filming location."

News
>
Movie News
August 25, 2008 08:15:33 GMT

Following the release of , the latest Guy Ritchie's gangster flick "" has given fans another treat with a cool opening credits. Courtesy of its graphic designer Danny Yount himself, the title sequence is basically presented in animation exposing Yount's creative and stylish credits sequence.

The full opening credits can be enjoyed via . Meanwhile, Yount is the Emmy Award recipient for the category of Outstanding Main Title Design for television series "Six Feet Under". He is also known for his works on the closing credits of "" and the title credits of "", "" and "".

News
>
Celebrity Gossip
August 25, 2008 08:03:28 GMT
Apparently, won't stop boasting around about her forthcoming 16th birthday. Planning to hold a bash at the California's Disneyland for friends and fans to attend, she's reaching out to YouTube to make a promotional video for the planned party.

In the 44-second footage, Miley is seen wearing white and purple outfits. She's seen all smiling, standing next to many balloons, playing with them and talking about the highly anticipated bash. She's also seen posing with Mickey Mouse who presents her with a birthday cake.

News
>
Movie News
August 25, 2008 07:35:09 GMT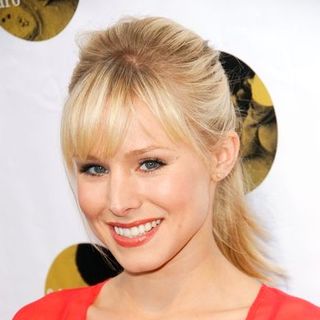 "" seems to have found its leading female voice in "Heroes" beauty . The 28-year-old allegedly has been appointed to give voice to the female friend to the famous Japanese superhero robot created by manga guru Osamu Tezuka.

Detailed information about the character Bell will be voicing has yet to be shared. Nevertheless, the actress whose recent film credit include "" has been listed among the previously announced voice cast of , , , , and .

News
>
Music News
August 25, 2008 07:29:52 GMT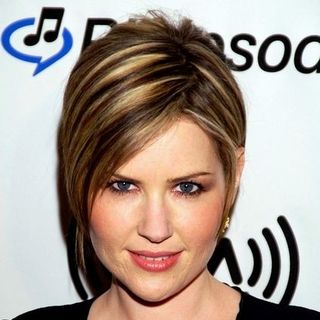 British singer and songwriter has decided to celebrate her upcoming fourth studio album "" by giving away one of her brand new singles called "Look No Further". The free music is aimed at giving a teaser for her forthcoming set that will come out in early November.

"Look No Further" that she gives for free, is a modest piano ballad about finding contentment. The singer begins the verses by listing all the things she might have been. The song then tells that she finally acknowledge that her life is just fine as it is because she has found her soul mate. "I can stop and catch my breath," she sings, "And look no further for happiness."

News
>
Celebrity Gossip
August 25, 2008 07:15:11 GMT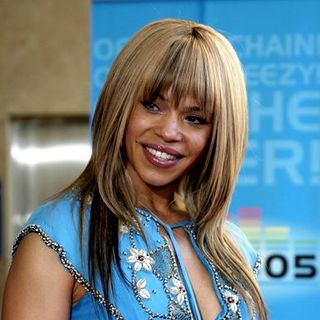 It's been 11 years since the death of her husband, the celebrated rapper , that is coming out with a new autobiography. In her tome, titled "Keep the Faith", she recounts her marriage life with her late husband and more surprising she also talks about the many affairs he had plus all the women she caught sleeping with him.

Opening up about her turbulent marriage to Biggie, the hit maker confesses in her book that she once caught in bed with him. "I got to Big's bedroom door, turned the knob, and went inside. As soon as I saw a small lump next to Big's large frame, I flew into a rage, ran over to the side of the bed, and pulled back the covers. I grabbed some chick out of the bed and started beating her a--. At some point, the chick's wig came off in my hand: It was a short, cropped wig. I stopped throwing punches for a minute to get a good look at the chick I was beating up. It was Lil' Kim. She was completely butt-naked, yelling as I pushed her around the room," so read part of the excerpt from her book.

News
>
Movie News
August 25, 2008 07:02:58 GMT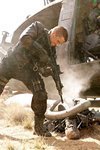 Family tragedy has forced to stall the production of "". According to WENN, the "" actress has to leave the set of the forthcoming action thriller to offer encouragement to her grieving family after getting news about the tragic death of her family's members.

Reports claimed that before she flew back to Britain, Bonham Carter has been given an indefinite leave from the film's set in Albuquerque, New Mexico. The long-time partner of renowned filmmaker Tim Burton has been signed to join the cast ensemble of the McG-directed action movie to portray the pivotal role of the villain, Serena. What effect should this delay of shooting in her part bring to the movie is still uncertain.

News
>
Music News
August 25, 2008 06:44:09 GMT
have left their Florida fans disappointed after the band decided to pull off their gig at Tampa Bay's Ford Amphitheater. The band refused to show up in the scheduled concert on August 22 because they claimed that there would be storms striking the state on that day.

However, many of the 6,500 fans who packed into the venue, said that the storm which the band was afraid of, never came close to Tampa Bay. "The storms they were attempting to lay blame on were in North Florida and were not impacting Central Florida or South Florida where they had played in Hollywood, Florida two days prior," said one of the concert goers.

News
>
Music News
August 25, 2008 05:56:21 GMT

steps out of 's shadow to show the world what she can do as a solo. Indeed, the huge decision led to a favorable result with her solo album "" taking the tenth spot of Billboard Hot 200 chart upon its release on August 5 and also lands at number 2 on Hot Country Albums tally. "It is just fantastic, because this was such a labor of love. It's a wonderful feeling to have it be accepted and connect with everyone as you hope that it will," she said.

"What Am I Waiting For" is led by the sultry single of "Johnny and June" that unmistakably represents the country legends themselves, and June Carter. On taking them as inspiration, Heidi reasoned that their love is "powerful and big, and crazy and wild. Everybody wants to find that kind of a big love in their life"

News
>
Music News
August 25, 2008 05:55:37 GMT

has placed as a cameo on her "Sticky and Sweet" video screen. While, Madonna sings "Human Nature" at her first concert in Millennium Stadium of the Welsh city, Cardiff this weekend, Britney is seen stuck in a lift, wearing black glasses and a hooded top. Then, she whispers lines "Express yourself, don't repress yourself."

Britney's appearance then makes some saying that Madonna is actually giving a favor to help Britney's comeback. However, the others claim that their collaboration is mutual because Madonna reportedly takes advantage of Britney's recent good reputation in order to draw more crowds to her concert.

News
>
Movie News
August 25, 2008 05:15:00 GMT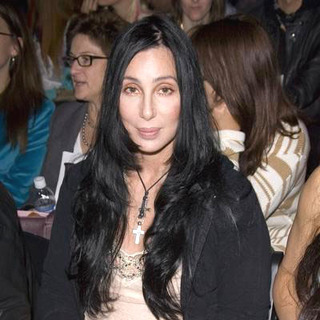 may get a competition for the Catwoman role in "Batman 3" as is reported to be in negotiations for the part. Though the "" star has been for quite sometime now, latest report from British's Telegraph indicates that director Christopher Nolan prefers to give the part to the pop singer/actress instead.

According to the publication, the 62-year-old Cher has become Nolan's prime choice for the character whose alter ego is known as Selina Kyle. "Cher is Nolan's first choice to play Catwoman. He wants to her to portray her like a vamp in her twilight years," claimed a studio executive. "The new Catwoman will be the absolute opposite of and 's purring creations."