News
>
TV News
October 08, 2008 03:07:27 GMT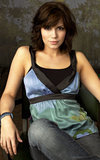 A clip from "" episode 6.06 has been given, focusing the part when Haley tries to help a student named Sam. Finding out that Sam sleeps in the back seat of a car, Haley summons her to her office and starts questioning. She finds out later that Sam lives in a foster home and that there's nothing she can do to fix the situation.

The episode called "Choosing My Own Way of Life" will be aired by The CW on October 13 at 9/8c. It will also see Nathan in dilemma between taking the basketball offer or his health. Lucas begins a book tour and joined by a familiar face and Broke considers a life-changing proposition. Peyton and Mick have a confrontation over his identity.

News
>
Celebrity Gossip
October 08, 2008 02:59:43 GMT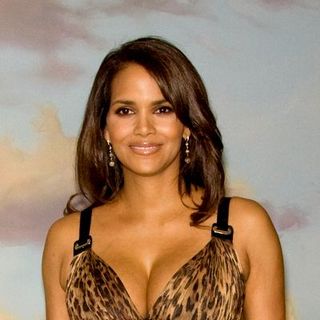 is named "Sexiest Woman Alive" by men's magazine Esquire, joining a number of famous figures, including , who won the same title in November 2006 and , who was the winner of 2007. Celebrating her new attached title, the publication has posted on its website an article that shows her posing in a parody of a 2000 cover photograph of Bill Clinton and features her own acceptance speech.

Covering Esquire's November 2008 issue, on newsstands later this month, Halle is photographed sitting on a chair with both of her legs widely opened. She dons a black bra under a black suit jacket and is seen wearing a blue tie.

News
>
Music News
October 08, 2008 02:51:55 GMT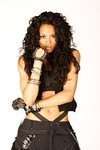 has dropped a music video in support of her new single titled "Go Girl" from her upcoming third studio album "", which is reportedly planned for release on December 9. Directed by Melina Matsoukas, the same person who helped making his "Money Maker" music video, Ciara's "Go Girl" music video has , who is also featured in the song, as a cameo.

Donning a metallic outfit in a sort of dark and futuristic sense, Ciara appears in the video sitting on a chair with a desk in front of her, with some dancers behind her on chairs as well. The singer then jumps off the desk and along side her dancers, she starts doing sexual choreography. Then shortly after T-Pain sings his verses, Ciara shows up on a motorcycle, going into a break dance.

News
>
Movie News
October 08, 2008 02:30:45 GMT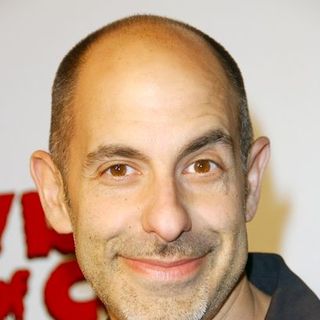 Apparently, all the rumors surfacing around "Batman 3" hold no truth in them. Addressing the so-called scoops about "" sequel to MTV News, scribbler David S. Goyer completely rejected the speculations that director Christopher Nolan has been signed on, that the pre-production will start early 2009, and that the possible casting include and .

Throwing cold water to the flaming fire, the "" director stated that they are all merely rumors stating, "It's all B.S. ALL of it." In fact, he insisted that no official talk has been done between him and Nolan about the future film plan for Batman. "Chris and I haven't even talked about it. He quite understandably is taking a long, long vacation and wants to purge himself," he explained.

News
>
Music News
October 08, 2008 02:08:48 GMT

has premiered a music video for his single called "Love Lockdown" on "" on Tuesday, October 7. The video starts rolling on with Kanye sitting on a couch in a white room and then a bunch of African tribe members show up from nowhere, running and presenting some traditional dance moves in a white-also scene. Near the end, two tall female figures with colorful drawings dance in front of thousands of the Africans.

Speaking of the video, Kanye admits that he "kind of embody Patrick Bateman from '' ". The rapper says, "You know at the end of the movie (that) he didn't really kill anyone. (I just liked) the clean aesthetic and the way he was all about labels. I wanted to express all of that in the video."

News
>
Celebrity Gossip
October 08, 2008 02:00:58 GMT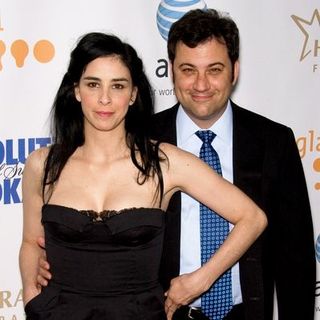 The romance is on again between and . The couple is back together, People reports Tuesday, October 7, citing a source as saying, "They're taking it slow. They're on the road back to being together again."

Back in July 2008, Sarah and Jimmy ended their relationship after five years of dating. Offering no official statement about the extent of their relationship, both of them had their publicists confirming their split, telling the press their celebrity clients "have no further comment."

News
>
TV News
October 07, 2008 09:49:31 GMT

A sneak peek into the next episode of "" has been released by NBC. Focusing on the dilemma faced by many of the heroes, the footage teases the moment Angela reveals from whom Nathan obtains his ability, while Claire is once again put on the position where she questions whom to trust. There is one interesting tidbit at the end of the video that terrified Angela.

Titled "Angels and Monsters", the 3.05 episode tells the story when Claire tries to take down her first target armed with H.R.G.'s old files and a taser, while Peter who runs from all the death and destruction in the future discovers that he has been changed by the experience. On the other story, Hiro befriends Daphne and new associate Knox. Suresh's attempts to correct research errors, on the other hand, put Maya and several others in a sticky situation.

News
>
Music News
October 07, 2008 09:39:20 GMT

have premiered their video for "Whatcha Think About That" that presents them as burlesque performers. The video starts with , the song's collaborator, rapping verses to the camera and continues with the girls dressing up for their show.

The video was shot on September 9 and 10 with director Diane Martel and fans could watch the live shooting through webcast. "Whatcha" is the lead single of the recently-released album "". Speaking of the song, doll Ashley Roberts says, "It's very editorial in my mind. Lots of beauty, lighting, and mysterious set-ups."

News
>
Celebrity Gossip
October 07, 2008 09:24:56 GMT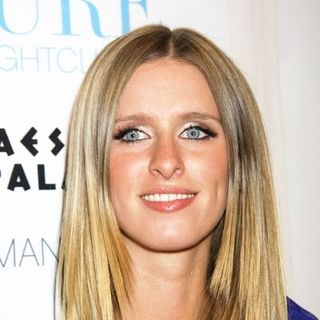 Despite rumors to the contrary, and her boyfriend David Katzenberg aren't getting married anytime soon. The hotel heiress and entrepreneur told People magazine in Las Vegas Saturday night, October 4 while celebrating her birthday at Pure Nightclub, "there are no wedding plans. There are lots and lots of rumors but I will put them to rest."

Late last month Star magazine ran a report that claimed Nicky and David are planning a winter wedding. The longtime couple were claimed to have been overheard discussing their marriage plans earlier in the month at a Los Angeles restaurant, saying they're hoping to hold their wedding "after the Christian and Jewish holidays" and so "thinking about a December or January wedding."

News
>
Movie News
October 07, 2008 08:51:30 GMT

"" is most likely to get a sequel treatment. In a recent report made by Variety about the three-year first-look deal between and Warner Bros. Pictures, it is unraveled that the studio are planning to move forward with a follow-up movie to the Peter Segal's spy parody flick.

Words are will be reprising his role as the compulsively efficient analyst-turned-CONTROL spy agent, Maxwell Smart in "". It should be noticed though Carell has signed a three-year deal with the production company, the sequel is not a part of the overall agreement. Moreover, no word on the possible return of as Agent 99.

News
>
Celebrity Gossip
October 07, 2008 08:45:46 GMT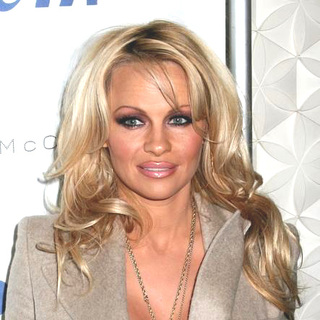 Six months after back in early April this year, footage that shows stripping down for the Playboy's boss and performing a lap dance for him is finally aired on U.S. reality show "The Girls Next Door" Sunday night, October 5. Giving him a birthday treat, she is seen in the footage presenting him with birthday cake in nothing but a pair of high heels.

Joining Hugh's girlfriends Holly Madison, Bridget Marquardt, and Kendra Wilkinson for an early birthday bash for him at Moon Nightclub inside the Palms Casino & Resort on April 5, Pammy set tongue wagging when she emerged from behind the curtains to surprise the 82-year-old Playboy editor with a candlelit chocolate birthday cake completely naked. Urging him to blow the candles, she got his admiration for "looking good". After that Pamela gave him a kiss on the cheek before then performing a racy lap dance.

News
>
Movie News
October 07, 2008 08:28:26 GMT
The forthcoming "Tr2n" sequel will be brought into stereoscopic 3D. The news about formatted 3-D "Tr2n" has been strengthened by the director of the sequel, Joseph Kosinski, who told Ain't It Cool News in a brief conversation about it. He said that the external riders seen in the project's preview shown at 2008 San Diego Comic Con looks more challenging after being added with 3-D effects.

He also stated that formatted 3D "Tr2n" could be released by late 2010. Michael Wilkinson who is credited for "" has been chosen to handle the costume design. He has officially joined the production sometime this week.

News
>
Music News
October 07, 2008 08:14:09 GMT

A video with futuristic theme has been premiered as 's "" music video. Shot back in September and directed by Hype Williams, Common is seen interacting with a red-eyed robot that also raps with him at one point.

"Universal Mind of Control" is the lead single of his album this year which bears the same title. "I like that for an album title. It kind of describes the music too. (The song) sounds futuristic, but it has an Afrika Bambaataa feel to it. I love what Hype (Williams) did with the video," Common told MTV.

News
>
TV News
October 07, 2008 08:10:21 GMT

The journey of the A-list movie star, Vincent Chase and his pals on Hollywood will continue. "" is picked up for its sixth season as HBO has confirmed. HBO's order for the sixth will make the show episodes count to 79.

The production of the new season will begin early 2009 for a summer debut. Doug Ellin, the creator and the producer of the series, praised HBO for "allowing the show to grow and mature." He said, "I never imagined when we started that we would make it to six seasons." Michael Lombardo, the HBO's West Coast head added, " 'Entourage' is that rare phenomenon in TV: a smart, sharp comedy series that continues to evolve".

News
>
TV News
October 07, 2008 07:59:55 GMT

FOX network have let out a preview to the next episode of "". It displays Gretchen making a pact with Michael, and Sarah discovering that Gretchen is pretty much alive. It also previews bits from the meeting between Gretchen and Sarah.

In the episode called "The Price", fans will be presented with the time Lincoln and Sucre targeting Pad Man to get their hands on the sixth and final card key. It will also tell the story when Michael and Roland are making deals with different devils. In the meantime, the team is going to lose one of its members, while Gretchen and Sarah meet to settle the score.