News
>
Music News
May 23, 2007 08:22:41 GMT
In what may have been a slip of tongue, rapper has given the idea that he might end his career in music.

Telling MTV News he said, "I already recorded 10 tracks for my next album, Before I Self-Destruct, and that record will come out February 4th. So (is released) June 26th, (Before I Self-Destruct) February 4th... and then they're gonna put out a greatest hits album but my album requirements are completed."

News
>
Movie News
May 23, 2007 08:01:53 GMT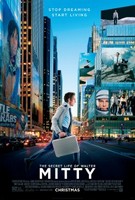 Lending hands to the stalled project, 20th Century Fox has launched "" back into development after it was put into turnaround back in October 2005, The Hollywood Reporter has confirmed.

The project, a remake of the 1947 Danny Kaye classic, initially was set up at Paramount Pictures banner and had already had Marks Waters to direct and to star, but sadly put into shelf when the studio was unable to find a proper female lead to play opposite Wilson.

News
>
Music News
May 23, 2007 07:47:02 GMT
has coined the term "Glow in the Dark Tour" for his coming jaunt. Along with the name, comes a carefully planned and way ahead preparation to promote his upcoming album "".

"My new tour is called the Glow in the Dark Tour - and I wanted to say it on MTV so no one would be able to take it, and it's documented I said it," West said during an interview with MTV.

News
>
Movie News
May 23, 2007 07:39:44 GMT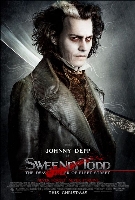 Apparently the supernatural beings won't make appearance at all in "."

According to Playbill, the ghost characters intended to be featured in the movie have been cut from the reels, including one portrayed by veteran actor , the Gentleman Ghost. DreamWorks SKG as the company producing the musical thriller drama reportedly has confirmed the information.

News
>
Celebrity Gossip
May 23, 2007 07:25:03 GMT
This just in. is planning to take legal action against a teenage porn star who allegedly changed her name to Katee Holmes, and to make matter worse, plans to lose her virginity onscreen.

The movie beauty is reportedly upset that the wannabe porn star is going by an almost identical moniker while planning to lose her virginity on film in a bid to kick start her career in porn.

News
>
Music News
May 23, 2007 07:24:35 GMT
For what could be the most anticipated joint act, and have decided to hit the road together for a summer tour. The two huge names in rock industry will shake the stages in U.S. and Canada until fall.

"They're good friends of ours, and obviously they have amazing songs," Velvet frontman Scott Weiland said upon Alice. "People have been saying the shows were amazing, and they were drawing some pretty big crowds, so we figured it would be kind of a cool gig. It would be fun to watch them play every night and listen to those songs."

News
>
Movie News
May 23, 2007 07:07:20 GMT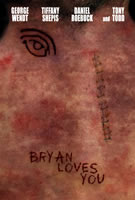 Already picked this year's Halloween Day to unleash its horror fare "" in theaters, Shoreline Entertainment has delightfully brought up a new trailer for the picture on the net by now.

Available at the studio's , the clip runs at one minute eleven seconds long and provides new footage from the movie while also giving chance to win two of the last remaining sought-after Bryan masks.

News
>
Music News
May 23, 2007 06:42:23 GMT
Little did people acknowledge ' show in Boston more than 35 years ago, the legendary band is now making the audio available for sale. A three-CD set is going to be released with personal commentaries from the surviving members.

The rare footage is taken from the band's part-of-the-tour-show back on April 30, 1970 at Boston Arena. The tour was the last that the band did before vocalist Jim Morrison moved to France and died there in 1971. Some of the live tunes have been made available in their "" album but personal memories were not included then.

News
>
Movie News
May 23, 2007 06:24:52 GMT
Adopting the strategy made by Sony toward its "", Warner Bros. Pictures has also chosen the city of Tokyo, Japan as its destination in marking the world premiere of "" on June 28.

A spokeswoman for the studio in Tokyo has even claimed that star would head for the city to attend the event, which is scheduled ahead of the movie's London showing on July 3.

News
>
Celebrity Gossip
May 23, 2007 06:17:12 GMT
and wife Kirsten Heder welcome a new addition to their clan. The "" star has become a father for the first time as Kirsten gave birth to a baby girl.

The funnyman's publicist confirmed the birth to People on Tuesday May 22nd, saying the newly born, named Evan Jane Heder, is "safe and sound and healthy." Other details, including the date of birth, were not given.

News
>
Music News
May 23, 2007 06:05:01 GMT
goes international for the music video of "Dance Tonight". The song that is made the first single from upcoming release "" will premiere worldwide on YouTube on May 23 at 12 noon (UK time).

The video will be displayed and promoted through the 'Director Videos' slots, which is the most accessed feature in the homepage. In the video that presents the work of "" director Michel Gondry and actress , mandolin plays a huge part. Portman appears as a futurist electronic ghost that reacts to the sound of the mandolin.

News
>
Celebrity Gossip
May 23, 2007 05:01:00 GMT
was left "devastated," again, that her close one plans to sell her story to public. First it was her relative that sold her secrets to a tabloid, and just now the talk show host was stunned as she learnt that her father is planning to write a book about her.

To make matter worse, Oprah learned about the memoir not from her dad, Vernon Winfrey, but from a gossip column. She testified that she laughed when one of her assistants told her that New York's Daily News was calling to ask about a book her father was writing. "I said, 'That's impossible. I can assure them it's not true,'" she said.

News
>
Movie News
May 23, 2007 05:00:08 GMT
Keeps working on serious roles, reportedly has given her agreement to topline eco drama "" that Deepa Mehta is set to direct for Baldwin Entertainment Group.

Inspired by a true life account of an American environmentalist named Julia Hill, the picture will depict the story of the woman, to be played by Weisz, when she came up to a resolution to live in a 1000-year-old redwood tree for 738 days in order to prevent loggers from cutting it down. Hill ultimately forced the lumber company to not only save the ancient tree, which she called "Luna", but also all trees in her area.

News
>
Movie News
May 23, 2007 04:40:34 GMT
The reins apparently are no longer hold by Peter Webber. Variety has brought in quite surprising news telling Robert Rodriguez, fresh from "", is coming onboard to take helming duties on "", which Webber was supposed to direct following reports on him being hired to perform the task back in February.

A remake of the 1968 sci-fi adventure of the same title starring as the titular character, the project is said to present a different concept from the original in depicting the heroine, putting her as a modern woman surviving in a futuristic world through her intelligence, fighting skills, and sexuality instead.

News
>
Celebrity Gossip
May 23, 2007 04:18:36 GMT
is free. The rapper was pleaded not guilty Tuesday May 22nd to two drunken driving-related charges stemmed from last month accident during which she crashed her Maserati into a cement divider in Hollywood Blvd.

The Grammy-winning rapper was arrested April 26th on suspicion of DUI after she crashed her Maserati into a divider on Hollywood Boulevard at about 2:40 a.m. She had been formally charged with driving under the influence and driving with a .08 blood alcohol level or higher.