News
>
Movie News
August 26, 2008 07:09:26 GMT

The forthcoming drama comedy movie "" has exposed its first still and from the look of it, is going to be seen sharing more than an attraction to . The brand new image displays the two actors leaning towards each other as they are about to lock lips.

In the movie, Carrey plays Steven Russell, a married father and a conman who is sent to prison in Texas. While spending his time there, he falls in love with his cellmate Phillip Morris portrayed by McGregor. After Morris is being released, Russell escapes from prison four times doing whatever he can like faking his own death only to meet his lover.

News
>
Music News
August 26, 2008 07:00:37 GMT
Early this week, SVP Media and Artist Relation for Island Def Jam Music Group, Laura Swanson, has slammed down saying that the recording company plan to call off their contract with rapper . Laura issues a written statement, stating that the gossip is completely untrue. "There is absolutely no truth to the rumors regarding Jermaine Dupri. They are completely untrue," she wrote to SOHH.

Last week the rumor had hotly circulated in the media, saying that rapper is terminated from the Def Jam because he didn't perform a satisfying work for some of Def Jam's artists. Jermaine has allegedly been blamed for 's "", which does not share the success of her previous albums. He is also said to be responsible for 's "", which is reportedly having problems with a follow-up single after "Touch My Body".

News
>
Celebrity Gossip
August 26, 2008 06:41:14 GMT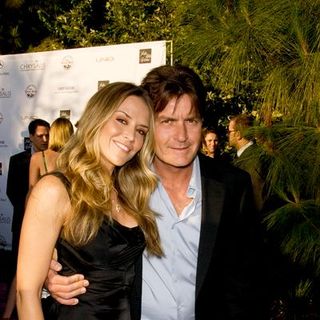 Having had three children from previous relationships, is going to be a father for the fourth time. His wife, real estate investor Brooke Mueller, is pregnant with their first child together. Announcing the news Monday, August 25, the TV actor told the press "Brooke and I are thrilled!"

Expressing his praise for Mueller, Sheen said she's the best step mom for his three children; Sam and Lola, both of whom are his daughters with ex-wife , and Cassandra, his daughter with ex-girlfriend Paula Profitt. "Seeing her love and affection with those three, I know she'll be an amazing mom. Unless I bat 100 percent, perhaps a boy awaits us," so he added.

News
>
Music News
August 26, 2008 05:06:14 GMT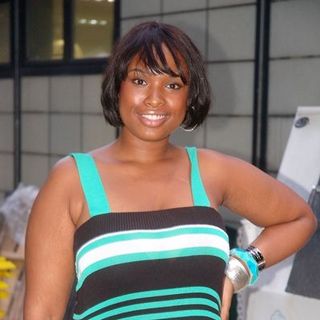 Barack Obama's representative tells People that the presidential candidate has asked to perform on the day he officially accepts his party's nomination for president. Jennifer is reportedly scheduled to deliver American national anthem "The Star-Spangled Banner" at Democratic National Convention which will be held on Thursday, August 28.

Commenting on the news, Jennifer's publicist says that the Oscar-winning "" actress is very honored and excited. "She's thrilled and excited. It's a tremendous honor," says the publicist early this week.

News
>
Celebrity Gossip
August 26, 2008 05:03:42 GMT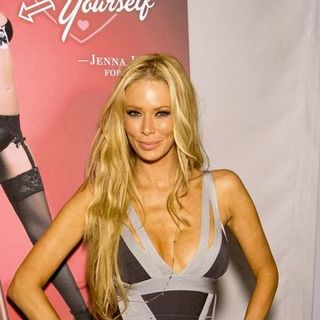 Keeping her lips sealed on her much reported first pregnancy with boyfriend 's child, has finally confirmed that she and the mixed martial artist are expecting their first child together. Breaking her silence on that matter, the former porn queen said "Yes, I can confirm I'm pregnant."

Not mentioning on how many months she's carrying, Jenna simply mentioned "It's still early, so I'm being cautious. I'm resting as much as possible." She went on adding, "I'm so happy! I'm just saying super healthy, I've moved down to the beach with Tito - I love being by the beach."

News
>
Movie News
August 26, 2008 05:00:14 GMT

Though the principal photography of vampire drama "" has been wrapped up months earlier, the cast and crew of the Summit Entertainment's romantic thriller are going back to the production set once again. They are getting back together starting on Monday, August 25, to shoot several extra scenes to spice up the movie even more.

Talking to MTV News, Carlisle Cullen's depicter, , suggested that the additional shooting is not reshoots of previous scenes. "They liked it so much, they are bringing us back for some encore time - to beef it up," he said. "A little salt and pepper." In the same positive tone, another cast member stated on Friday, August 22, "We actually just had a rehearsal at [director] Catherine Hardwicke's house the other day for a new scene. It was a ton of fun."

News
>
Celebrity Gossip
August 26, 2008 04:49:20 GMT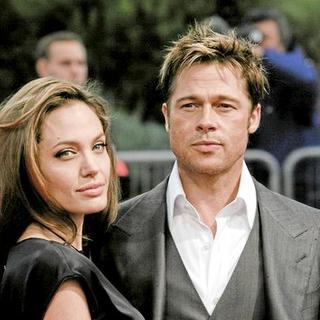 Taking his photography hobby seriously, turns photographer for W magazine. The actor lands the new gig, snapping pictures of his longtime partner and their kids for the November issue of W.

Fashion Week Daily has obtained confirmation from several sources that the movie hunk shot Jolie and their brood at the Chateau Miraval in the South of France last week. The shoot marks Pitt's first time shooting a cover while will be his and Jolie's second W spread as a couple. Previously Pitt has collaborated with pal Steven Klein to create a photo portfolio that showed him and Jolie as a 1960's-style married couple in W's July 2005 issue.

News
>
Celebrity Gossip
August 26, 2008 04:09:51 GMT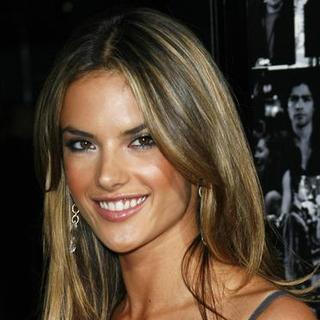 is a mother to a baby girl named Anja Louise Ambrosio Mazur who was delivered to the world on Sunday, August 24 in Brazil. To People, the Victoria's Secret model confirmed the birth and released a statement, expressing her and her partner Jamie Mazur's joy of the new addition.

"To all of our family and friends, we are pleased to announce that our little princess Anja Louise Ambrosio Mazur was born on Sunday Aug 24 at 7:32 p.m.," the 27-year-old model revealed in a statement to the publication. "She is 6.3 lbs. and absolutely perfect."

News
>
Movie News
August 26, 2008 04:02:24 GMT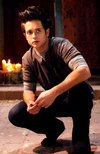 FilmJunk's speculation about "" being seems to hold no truth in it. Following the outing of their report concerning the live-action adaptation film, the movie's official blog, Dragonball the Movie, and allegedly gets a positive response from the 20th Century Fox.

According to the blog site, the studio have insisted that the information shared earlier was a false one and that the James Wong-directed movie is still slated to be released in April 2009. Supporting Dragonball the Movie was which noted that a source close to the project has said that the first edit is done and Fox's toppers are digging what they have seen.

News
>
Music News
August 26, 2008 03:34:52 GMT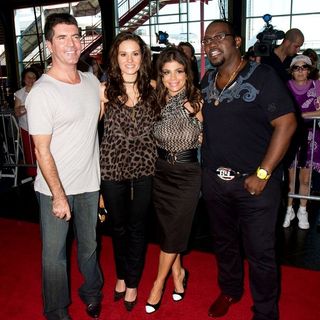 , , and Simon Cowell are confirmed to be backed up with a fourth judge for the eight season of "American Idol". The reality show producer, Cecile Frot-Coutaz has recently announced that the reality show will be adding Grammy-nominated songwriter, Kara DioGuardi in judging panel. "We had originally intended for 'American Idol' to have four judges," the producer says in a statement.

The addition of Kara in the judging panel is aimed at keeping the show fresh and make it a bit more unpredictable. Cecile states in an interview, "We've seen from our international series that having a fourth judge creates a dynamic that benefits both the contestants and the viewers." Furthermore, Kara's criticism is also expected to bring out some new reactions from the other judges.

News
>
Movie News
August 26, 2008 03:06:46 GMT
Despite the poor run of "" in the box office, the two sequels of the sci-fi thriller have apparently been worked on. Four years after "Riddick" hit the theaters, the titular character's depicter, , exposed that screenwriter David Twowy is engaged in the scripting of the two sequels.

To MTV News, the 41-year-old action actor revealed the good news saying, "David Twowy right now is writing the scripts." On the reason why the sequels take a long time to be developed, he explained, "Everyone knows I love the Riddick character and I'm always working on it. It just takes five years to make another one because David Twohy and I are so precious about it."

News
>
Movie News
August 26, 2008 02:22:30 GMT

Providing fans with a better looking trailer than the previously-released bootleg trailer, the official first look into "" has been premiered to fans' delight. Unlike the bootleg version which offered no sounds, this trailer gives out the sound effects as well as the conversations between the characters, one in particular let out as Dom Toretto saying, "Just like old time."

Through this trailer, fans and movie lovers alike can catch the hijacking of the gasoline land train by Toretto's crew better. They can also enjoy a better view into the fighting sequences and the street racing. The compilation of clips which picks up the tagline of "New Model, Original Parts" has been revealed firstly through MySpace's Trailer Park. Additionally, a series of new photos can be seen below.

News
>
Music News
August 26, 2008 02:14:26 GMT

Singer, rapper, and producer has just premiered a music video for his latest single "Can't Believe It". The song which features rap peer , has been confirmed as the first single from his upcoming third studio album "", which is reportedly set to hit the stores on September 30.

The music video is recently shot in Los Angeles under the direction of Syndrome, the same guy who directed 's "American Boy" and 's "Daydreamin'". The video is a circus-themed film and put the featured singer Lil Wayne as a cameo. It starts with the display of T-Pain rapping to the camera while holding his mini body on the palm of his own hand. He is also seen coming out of a huge black hat, which is usually used by a magician, and jumping into a sexy woman. The circus theme is also shown by a capture of ferris wheel where he is having fun with the woman.

News
>
Music News
August 25, 2008 09:53:40 GMT

British rock band have recently premiered a music video in support of their first single called "The Shock of the Lightning". The single which relies on bombast instrumental volume and Liam Gallagher's sneering lead vocal, is taken from their upcoming seventh studio album "", which is planned to hit the stores on October 7.

As posted on the band's , the music video is directed by co-owners of Ghost Box Music Records, duo Julian House and Julian Gibbs. The band are seen performing the song through screen saver and hot rocks effects caused by natural disaster. However, they are not clearly seen as the whole video is mostly set in a red background, which displays the supernova blast.

News
>
Movie News
August 25, 2008 09:53:21 GMT

The independent thriller project produced by Insomnia Media Group, "", has unveiled a sneak peek into the movie starring "" actress , "" actor and television actor through a brand new trailer. The trailer presents compilation of clips aimed to help movie lovers to grasp what the movie is all about.

The trailer is set to have the tone of a horror movie in the sense that it displays only glimpses of scenes accompanied with the appearing words across the screen explaining what should be expected. From the looks of the trailer, the movie will be taking place in a hotel named Riverview and in room 508. Though the footage let out doesn't exactly give out a clear explanation about the story line, it still helps to get the background plot.