News
>
Movie News
July 02, 2008 06:35:21 GMT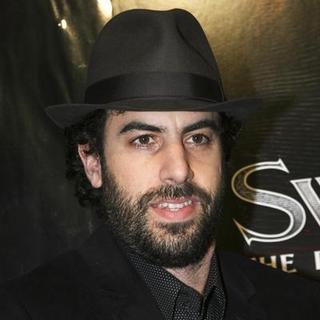 Well known for his eccentric characters in various feature films, including "", is gearing up to tickle laughters out of moviegoers with another comedic role. This time, he has been signed by Columbia Pictures to impersonate the famous witty detective Sherlock Holmes in a new untitled comedy project, "Untitled Sherlock Holmes Project".

For the project, the British comedian will share screen with fellow funny man who has been tapped to star as Holmes' crime-solving partner, Watson. Additionally, he is going to team up with "" filmmaker, Judd Apatow. This project won't be the first film in which Cohen works with Ferrell and Apatow. Back in 2006, he has co-starred with the "" star in Apatow-produced "".

News
>
Music News
July 02, 2008 06:24:47 GMT

Although they are still resting from the music world, funk rock band already have plans for their new album as they reportedly have picked the producer for the upcoming LP. The latest reports claimed that the rockers will tap French dance music duo, to produce their upcoming record.

The news reportedly was announced by Busy P, one of the important officials on Justice's label, Ed Banger Records, in a recent interview. However, there are still no confirmations from either Red Hot or their representative regarding the reports.

News
>
Celebrity Gossip
July 02, 2008 06:19:32 GMT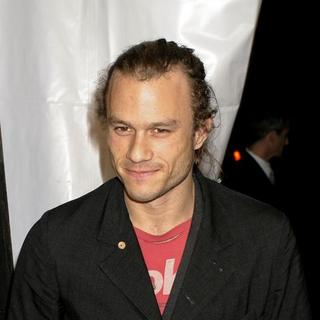 Tribute and honor keep coming to appreciate Aussie late actor . In addition to the scholarship fund the L.A.-based organization Australians in Film named after him, the actor's hometown Perth reportedly remembered him, naming a theater in his honor for his commitment to acting.

West Australian Premier Alan Carpenter, accompanied by Ledger's father Kim Ledger, has on Tuesday morning, July 1 announced plans for the theater which is about to be called Heath Ledger Theater. It reportedly costs $87 million to build the theater which hosts a total of 575 seats.

News
>
Movie News
July 02, 2008 04:56:17 GMT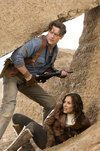 After releasing "" , Universal Pictures topped them all with a brand new featurette. Revealing behind-the-scene footages of the upcoming action fantasy movie, the video displays a detailed look into it, including the unlocking of mummy-like eternal life mysteries, accompanied with interview with the cast ensemble.

Bringing another thrilling adventure of daring explorer Rick O'Connell to the big screen, "Tomb of Dragon Emperor" puts the now-retired O'Connell to face a brand new resurrected mummy after his grown-up son, Alex, mistakenly awaken the cursed Han emperor. In a heroic journey that forces him to race from the catacombs of ancient China high into the frigid Himalayas, O'Connell supported by his wife, son and brother-in-law focuses to bring down the evil mummy before his world domination dream becomes reality.

News
>
Celebrity Gossip
July 02, 2008 04:53:20 GMT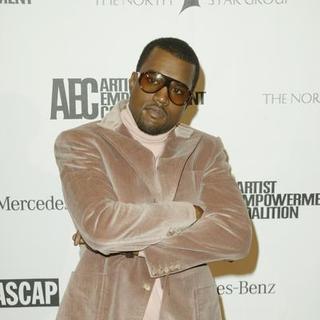 Keeps channeling his diverse inner creativity besides rapping, is invading the world of fashion. Not only that he's planning to launch his own line of clothes, but also footwear.

Made an appearance at the French fashion house's spring 2009 show in Paris last week, the hip hop artist revealed to Women's Wear Daily (WWD) that he has teamed up with luxury fashion brand Louis Vuitton to help design a collection of men's shoes for the label. He, moreover, also said that he currently is working on signature line of women's wear that's set to debut this coming fall.

News
>
Music News
July 02, 2008 04:45:02 GMT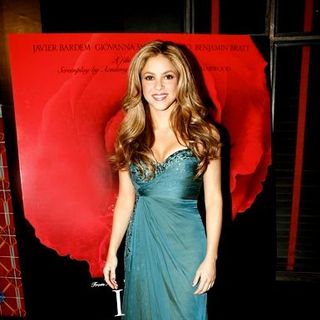 Latin pop star reportedly is set to follow the trail of and as the latest musician that signs a mega deal with tour promoter Live Nation. According to the latest reports, the Colombian born singer is still in talks with the company but it is expected that the deal would be finalized before the end of the year.

The mega deal, which is being called the 360-degree-deal, according to the New York Post would be worth about $70 million and will give Live Nation the rights to handle the singer's tour, merchandising and recording. Although $70 million is a huge amount of cash, a source close to Shakira stated that the pop singer should have worth more than that. "That's rich for an organization that wants to be [conservative] with these kinds of deals," the source said.

News
>
Movie News
July 02, 2008 04:13:46 GMT

So far, details shared about the latest J.R.R. Tolkien's adaptation movie "The Hobbit" didn't provide much about the movie aside from the fact that it will follow Bilbo Baggins' adventure in reclaiming a treasure stolen by dragon Smaug. Yet, recently director Guillermo del Toro provided fans with more clues into his concept for the upcoming fantasy flick.

Sharing the special scoop about Warner Bros. Pictures' film at the 34th Saturn Awards on June 24, the filmmaker talked about the creatures, story and even casting. Known for his amazing realization of monsters in "" and "", the 43-year-old revealed that he plans on presenting incredible new creatures. "I plan to bring myself to The Hobbit," he gushed. "No doubt about that."

News
>
Celebrity Gossip
July 02, 2008 04:13:02 GMT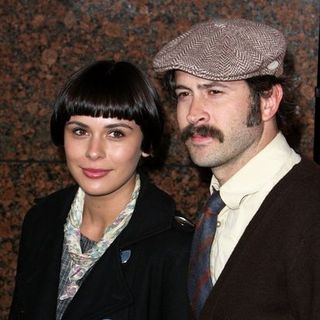 Marriage arguably is on the card for . The TV and movie actor, who's famous for his starring role as Earl J. Hickey in NBC sitcom "My Name Is Earl", was caught on camera in line for a marriage license at the Norwalk, Calif. courthouse Monday afternoon, June 30 only to fuel rumors that he will soon marry his pregnant girlfriend Ceren Alkac.

Calls to Lee's representatives to seek a comment on the story weren't returned, TMZ said. Though so, an onlooker who saw him queuing on the courthouse said, "Jason and Ceren both looked really happy as they were queuing up. Jason chatted to his fans and seemed to be a really down-to-earth guy."

News
>
Music News
July 02, 2008 03:47:17 GMT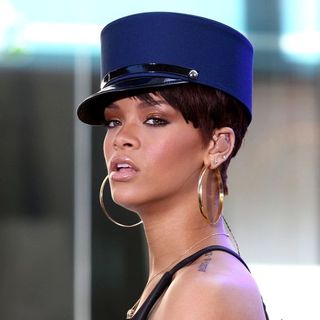 is still keen on promoting her repackaged set "" as the latest news reported that she has been shooting a new music video for one the LP's new songs "Disturbia". The R 'n' B singer shot the upcoming clip in Los Angeles and it is being directed by David LaChapelle, who previously worked with and .

It is still unclear what would be the theme for her new clip but as it can be seen from the pictures obtained by , it seems that it will be a unique one as she was spotted wearing a strange mask on the set. The shooting for the upcoming video itself has actually started from June 29 and was still being continued on Monday, July 1.

News
>
Celebrity Gossip
July 02, 2008 03:42:06 GMT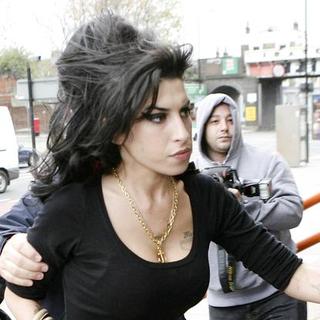 is now a free woman. The British songstress was discharged from a London hospital Monday, June 30 after completing a stay of more than 10 days.

Chris Goodman, a representative for the "Rehab" singer officially confirmed to People Tuesday, July 1 "She has left [the] hospital. She is continuing as an outpatient." As an outpatient, Amy is expected to return to the hospital for regular checkups, Goodman added.

News
>
Celebrity Gossip
July 02, 2008 03:21:35 GMT

announced through their official site on Tuesday, July 1 that they have lost one of their members. Bassist Johnny Schou, was found dead at his home in Fort Collins, Colorado on Tuesday morning and autopsy is still ruled inconclusive.

Coloradoan.com reported that the cause of death of the 22-year-old was investigated through an autopsy later on that fateful day. Chief deputy coroner Diane Fairman said that there was "no obvious cause of death" and that the final result of the autopsy that includes microbiology and toxicology tests, will be done in weeks to come.

News
>
Movie News
July 02, 2008 03:21:19 GMT

Recently, renowned comedian has generated a pretty good stir with his remarks to Extra TV suggesting that he won't be involved in the upcoming "" and that he will be retiring soon. But, as soon as that report came out to the media, the 47-year-old offered otherwise.

Providing an opposing statement to his previous remark, the star of the upcoming comedy "" noted to MTV that he wants to do a better "BHC" movie than the third film. "I've been in a bunch of different meetings with people, 'Oh, we have to take Axel this way.'. I ain't seen no script yet [but] I'm not rolling out 'Beverly Hills Cop 4' for it to be a continuation of 'Beverly Hills Cop III,' which was a crock of sh-t," explained the co-star of in "". "I wanna do a good one!"

News
>
Celebrity Gossip
July 02, 2008 03:10:41 GMT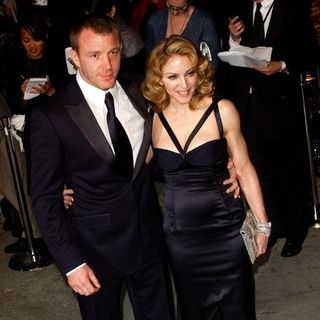 Despite the mounting evidence to the contrary, a representative for insisted the superstar and her husband Guy Ritchie are not divorcing. The singer's high powered spokeswoman Liz Rosenberg issued a statement of denial to People, rejecting the persistent rumors on her client's rocky marriage.

"Madonna's husband Guy arrived in New York last night to be with his wife and family (not in a last ditch attempt to save his marriage which does not need saving)," so read the statement Liz wrote to People. "There are no plans for Madonna and Guy to divorce."

News
>
Music News
July 02, 2008 02:47:55 GMT

Preparing to release his new LP "", producer and hip-hop singer has just premiered a new music video via his official on July 1, in a bid to promote the upcoming album. The new clip was labeled the official street video for the singer's latest single "Burnt".

Just like on the song, on the clip Kardinal was also accompanied by Lindo P and also few other friends. In most of the scenes on the video, the singer was seen rapping on the streets and a bar. The clip ends with what looks to be the cover of the producer/singer's new record.

News
>
Celebrity Gossip
July 02, 2008 02:41:32 GMT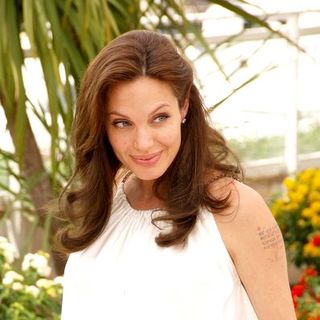 With her due date is drawing closer, has checked into a hospital in the South of France Monday, June 30 in anticipation of giving birth to twins. She, nevertheless, is said to be "doing great, very healthy and happy" following reports that she checked into the seafront Lenval hospital in Nice.

While the news media have been afire with reports of Jolie's hospitalization, a representative for the hospital confirmed Tuesday, July 1 she had checked in at its Santa Maria maternity clinic to be kept under doctors' surveillance and get some rest before she gives birth. "Ms. Jolie came to the hospital last night as part of a pre-planned rest period, before she gives birth," Nadine Bauer, a hospital spokeswoman told In Touch Weekly magazine. "The visit has been planned for a long time, there are no complications. She is just resting."