News
>
Music News
December 14, 2007 04:37:48 GMT

With their fourth studio album in near completion, spared some time to work on a Christmas song titled '2000 Miles'. The single which is a cover of ' 1983 classic is posted on the band's for fans to listen.

On their decision to go for a cover instead of an original material, vocalist Chris Martin said, "We love Christmas songs, but every time we try and write one it's awful. So we cover them. Well, once or twice actually. The one song I would most liked to have written is 'Fairytale of New York' by de bloody Pogues of Ireland."

News
>
Celebrity Gossip
December 14, 2007 04:18:35 GMT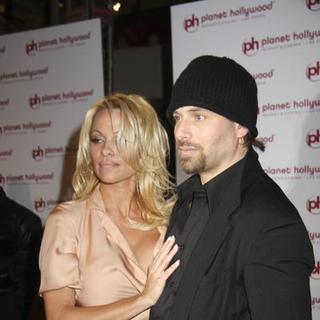 has shot down reports she and husband Rick Solomon have signed a deal to star in a new reality TV show for E!

The former "Baywatch" star and her new husband Solomon were reported to be producing and starring in an as-yet-untitled series to debut in the spring of 2008 on the celeb-drenched cable channel which will follow them around Vegas as they balance their non-stop party life, while showing their family life with their children from their previous marriages.

News
>
Music News
December 14, 2007 04:05:05 GMT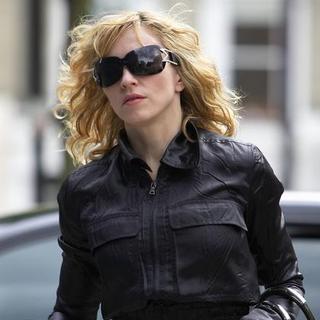 Twenty six years after she jumped into the music business, is finally eligible to be inducted to Rock and Roll Hall of Fame. The singer who signed to Sire Records in 1982 will join other artists who have released their works more than quarter of a century ago.

Those in the list for the 2008 batch are , songwriter Leonard Cohen, instrumental rock band The Ventures and English beat group The Dave Clark Five. They will all be hailed on March 10 in the induction ceremony which is held at New York's Waldorf Astoria hotel.

News
>
Celebrity Gossip
December 14, 2007 03:34:39 GMT

, , , Trae and Willie D of the Geto Boys were among thousands of families and friends saying farewell to in a funeral held Thursday, December 13 at the Robert A. Bowers Civic Center in the rapper's southeast Texas hometown of Port Arthur.

As the funeral service was about to begin, instrumentals of the music that made Pimp C famous were played over the sound system and when the music stopped playing the Rev. John R. Adolph began a prayer. The religious ceremony also included the reading of a resolution by the mayor of Port Arthur and remembrances by Jeff Sledge of Jive Records and Pimp C's mother, Weslyn Monroe who said her only son was in heaven.

News
>
Movie News
December 14, 2007 03:32:29 GMT
"" leads the pack on the 2008 Golden Globes nominations. On Thursday, December 13, in the 65th annual Golden Globe Awards' nominees announcement, the drama movie was announced to be the receiver of seven nods, including Best Drama Picture, Best Director for Joe Wright, Best Screenplay for Christopher Hampton, and Best Original Score for Dario Marianelli.

However, unlike on other Golden Globes, this time "Atonement" will have to face hard competitions from six other nominees, including the two film critics' favorite movies, "" and "", as the Hollywood Foreign Press Association declared that they are breaking the tradition of listing 5 nominees for Best Drama Picture. The remaining competitors are "", "", "" and "".

News
>
Music News
December 14, 2007 03:27:39 GMT

Island Def Jam has announced that 's new album will be titled '' and will be dropped in stores on February 26. The single 'Feedback' meanwhile, will take its first impact on the radio outlets on January 7.

Stated in the press release is the involvement of Janet's boyfriend , , Stargate, Tricky Stewart, and Rodney Jerkins in the production of the album. The whole album is executive produced by Antonio "L.A." Reid, the chairman of the label.

News
>
Music News
December 14, 2007 03:04:14 GMT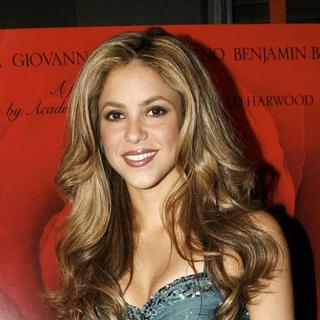 nails a nomination at 65th Annual Golden Globe Awards for her composition for the score of -starring drama flick '', sharing it with Brazilian composer Antonio Pinto.

Her song which is titled 'Despedida' is running for 'Best Original Song', the same category that also put 's 'Grace is Gone' and 's 'Guaranteed', soundtracks to '' and '' respectively.

News
>
Celebrity Gossip
December 14, 2007 02:50:51 GMT

The nominations for the upcoming 65th annual Golden Globe Awards are in already. With "" gains the most nominations in movie category, taking in a total of 7, the TV category is dominated by HBO, leading the pack with 18 nods.

The premium television programming subsidiary of Time Warner is up for such categories as Best Television Series - Drama for "Big Love," Best Performance by an Actress In A Television Series - Drama for of "The Sopranos", Best Performance by an Actor In A Television Series - Drama for of "Big Love" and Best Television Series - Musical Or Comedy for both "Entourage" and "Extras".

News
>
Music News
December 14, 2007 02:15:48 GMT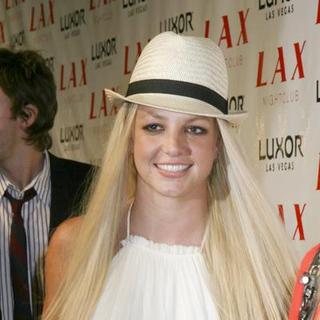 Before the actual music video receives its world premiere, a snippet of ' 'Piece of Me' has been ran to ABC's '20/20' last night (December 14). A 30 seconds clip of the highly-anticipated video shows Britney and her 'twins'.

As previously reported, Britney uses multiple body doubles for this clip to create camouflage for the paparazzi who always want a "piece of" her. In the short clip, it is shown that the photographers snapped the back of one of the blondes, and made headline out of it without making sure that it's really Britney.

News
>
Celebrity Gossip
December 14, 2007 01:48:57 GMT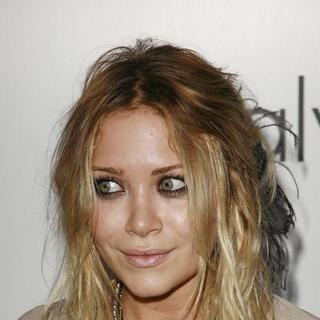 Had been rumored to be dating hockey hottie Sean Avery, is now romantically linked to actor , famous for playing the character of Justin Walker in ABC's dramatic TV series "Brothers & Sisters."

The young and rich actress was said to be seen having dinner at Los Angeles' Teddy's restaurant in the Roosevelt Hotel during which she was seen "all over" the 28-years-old actor.

News
>
Celebrity Gossip
December 13, 2007 09:40:03 GMT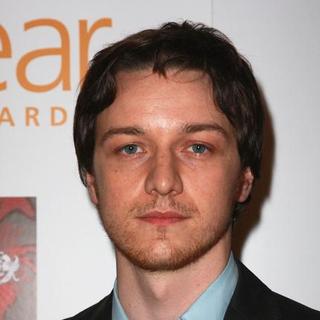 It's now turn for young names to get presented with prestigious honor. Organizers of the Santa Barbara Film Festival have announced that they will bestow Virtuosos Award to the likes of , , , , and .

The prize was established this year to recognize performances of a select group of young actors. The pack reportedly will receive the trophy during a tribute ceremony held on January 30, 2008 at Santa Barbara's Lobero Theater.

News
>
Music News
December 13, 2007 09:33:57 GMT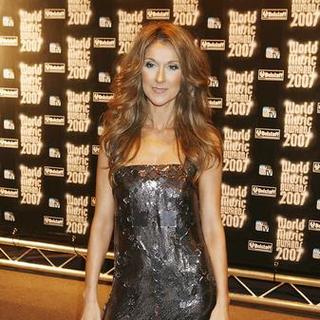 who re-recorded 'A World to Believe In', her second single lifted from 'Taking Chances', with J-pop singer Yuna Ito, released a music video to it on December 6.

The video was shot in Las Vegas back in October 2007, showing Dion and Ito recording the duet in the studio. Ito reportedly will support Dion when she visits Japan in March 2008 for the promotion of the CD.

News
>
Celebrity Gossip
December 13, 2007 09:14:22 GMT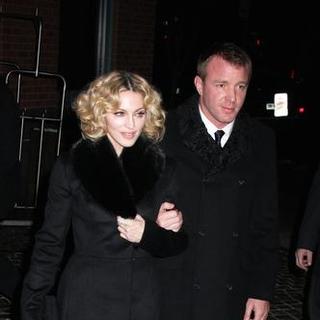 Just yesterday she sparked heavy media speculation on a possible facelift, and now is reported to have been given an okay by the Malawian government to adopt son David Banda.

The pop goddess and husband Guy Ritchie's adoption of two-years-old David has finally been approved by the Malawian government, more than a year after the couple took David to Britain.

News
>
Movie News
December 13, 2007 09:05:17 GMT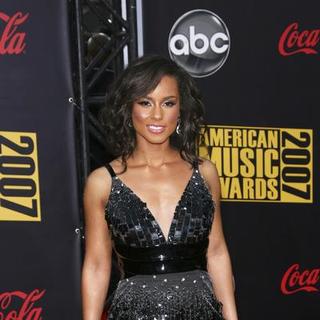 Taking her time to turn up at the Los Angeles premiere of her latest producing work "", has informed USA TODAY that she is now gearing up for a biopic about the life of celebrated singer Lena Horne with to topline.

"We're going to start filming next year," she revealed. "And we've got Alicia."

News
>
Music News
December 13, 2007 09:01:00 GMT
and are assisting the soundtracks to comedy slash drama '' that stars and among others.

Cat is giving her cover of John Phillip Baptiste's 'Sea of Love' while Sonic hands over their fixation The Carpenters' 'Superstar' that appeared in their 1994 tribute album 'If I Were a Carpenter'.