News
>
Movie News
October 10, 2007 08:28:47 GMT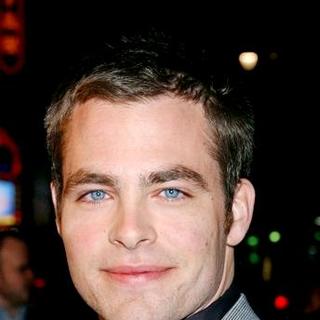 Seems Paramount is going on the fast track in constructing the lineup of "" cast. Just hiring as villainous Nero, the studio is learned by The Hollywood Reporter to have already got into discussions with "" star for a possibility to give him the role of the USS Enterprise captain, James T. Kirk.

On the same time, Pine reportedly is also in talks to take part in Joe Carnahan-directed "", which is set to topline. The Los Angeles-born actor will likely be billed as Junior Stemmons, the partner of Clooney's character, should deals are struck.

News
>
Music News
October 10, 2007 08:21:25 GMT

To anticipate the release of their fourth studio album, British group shot the video of 'Call the Shots' in purple theme. It is their second video from the album 'Tangled Up' that is due November 19 in U.K.

The video shooting took place last week in Malibu, California with Sean de Sparengo () on the director seat. The set is on the beach at night where the girls wear short dresses and high heels.

News
>
Movie News
October 10, 2007 07:45:01 GMT

Unveiling the first look of its upcoming flick "", the 20th Century Fox has submitted online a teaser trailer for the sci-fi thriller by now, inviting moviegoers to take their initial glimpse on the Doug Liman-directed piece, which is toplining.

Runs almost two and a half minutes, the trailer is placed on the movie's but now can also be viewed via YouTube as seen below. It looks awesome, presenting many shots of the jumpers doing their jumps as well as confrontation between them and their hunters, the Paladins.

News
>
Music News
October 10, 2007 07:41:16 GMT

has invited a group of press including MTV, Rolling Stone and Entertainment Weekly to preview his upcoming album ''. From the session that took place at Roc the Mike Studios in Manhattan, it is found that Jay-Z has let other musician to produce some of the tracks, and that person is .

It was just weeks ago when Diddy walked in to Jay-Z's studio with some materials. That day, Diddy didn't know that Jay was planning a concept album inspired by '' the movie. It was a coincident when the materials he brought have the '70s vibe that would suit the movie background well. "It fit the time period and everything," said Jay.

News
>
Celebrity Gossip
October 10, 2007 07:14:34 GMT

In and out rehab, is everywhere. Hot on the heels of her interview with OK! Magazine, the now rehab outpatient has done another yet interview with In Touch's reporter Kate Major. Discussed everything from her upcoming trip to Africa to reconciliation with father Michael Lohan, LiLo also openly revealed the identity of her new boyfriend.

On her extended rehab stay Lindsay told Kate, "There is that urge to want to leave early, obviously, and be back in the real world. But it was safer at Cirque and I was learning more. I felt it was necessary, and other people I worked with felt that it was important."

News
>
Music News
October 10, 2007 07:02:24 GMT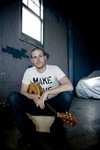 It will be soon before long when a new act under the name George Stanford will rock the music industry. The singer from Philadelphia has just released an EP simply titled 'The EP' where he played all sorts of instruments except from drums.

'The EP' came out all strong even in the beginning of it. The opening track 'My Own Worst Enemy' is a statement of how music has become a deep part of him.

News
>
Celebrity Gossip
October 10, 2007 06:44:47 GMT

Rumors are mounting on the street that and are dating.

Not without reason, but romance rumors of the two stars sparked after they were spotted "very touchy-feely" at the New York film festival this past weekend.

News
>
Movie News
October 10, 2007 06:25:46 GMT

Things seem to go well on the fourth installment of "Terminator" series. Not only it eventually gets a title of "", it also finds Warner Bros. Pictures as the distributor for North American regions.

Warner is reported to have the first right to negotiation for domestic theatrical and TV distribution rights since it served the the same task on the project's predecessor "." Plans now are being made to start filming the movie in early 2008 for a summer 2009 release.

News
>
Music News
October 10, 2007 06:21:01 GMT
have pulled together their ninth studio album with a new video for its first single 'Home'. The song that is originally sung by is taken from their upcoming album '', due November 5.

Apt to its title, the concept of the video is not far from 'returning home'. It is taken in an airport where people generally go home to their loved ones, or even parted from them. It was shot partly in Los Angeles and in U.K.

News
>
Celebrity Gossip
October 10, 2007 06:10:57 GMT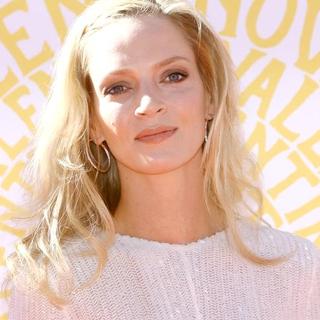 Dating? Yes. Engagement? No. Not for now at least. has shot down rumors she's engaged to boyfriend Arpad Busson.

Contrary to heavy media speculation there's no way the actress engaged to the wealthy self-made Swiss/French financier. A representative for the star has put to rest those rumors by setting the record straight on that matter, claiming Uma won't "be heading down the aisle for the third time anytime soon."

News
>
Music News
October 10, 2007 05:21:34 GMT

Th 35th Annual American Music Awards has announced its nominees with 'surprise, surprise', and on the lead. Both singers plus rock bands and earn three nominations each while others like , and run for two categories.

The award, that arranges its nomination by genre, put Beyonce and Timberlake head to head in the category Soul/R&B Favorite Album. DAUGHTRY's self-titled album is also nominated for Favorite Album in Pop or Rock, competing with Linkin Park's '' and Timberlake's ''.

News
>
Movie News
October 10, 2007 04:52:35 GMT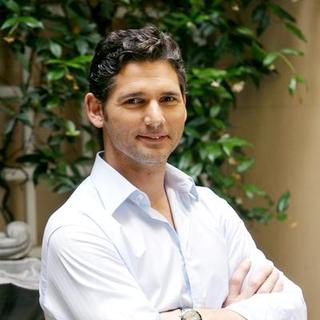 Australia now has its representative in the cast of Paramount Pictures' highly-anticipated project "." You got it right, Variety has confirmed that Melbourne-born actor is joining the lineup as a villainous character named Nero.

Bana's inclusion thereby fulfills the studio's expectation to get bigger-name thespian for the part besides that for the role of the Federation captain, which remains unfilled. The description of the character he is set to play, however, is being kept tightly under wraps for now.

News
>
Celebrity Gossip
October 10, 2007 04:38:13 GMT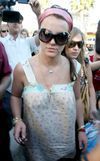 These coming days, weeks, and even months surely seem long and tiring for since she has to undergo series of drug tests and parenting classes. Even longer and more tiring now that she's been ordered to be booked for suspicion of hit-and-run.

Despite all the negative publications surrounding her, Brit has surprisingly passed her random drug tests and already paid visit to parenting coach. "She's passed her random drug tests," her lawyer, Sorrell Trope, tells People. "There's been more than one. They came up negative."

News
>
Movie News
October 10, 2007 04:19:27 GMT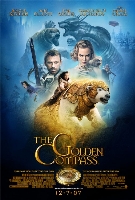 New Line Cinema has fulfilled its promise on "." Following the launch of the worldwide trailer for the movie at the Rockefeller Center, New York City, the studio has delightfully brought in the same piece on the net, definitely to the joy of those who were unable to attend the occasion, held yesterday, October 9, 2007.

Running at a little above three minutes on , the trailer presents more finished, polished footage from the fantasy adventure, pointing out how much the post-production has progressed on it. Plus, it also confirms the cameo appearance of as one of the Magisterium's members.

News
>
Celebrity Gossip
October 10, 2007 03:47:39 GMT

Surprise, surprise, is engaged to be married.

The R&B and pop singer is engaged to footballer boyfriend and her daughter's father Darren Byfield.