News
>
Celebrity Gossip
October 17, 2008 02:11:54 GMT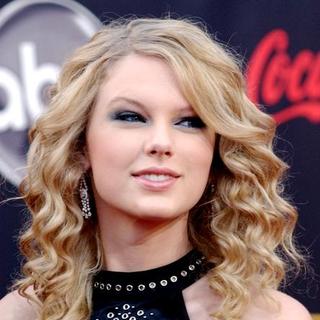 Keeping her lips tightly sealed about her much reported break-up with , posted a message on her MySpace blog, dated Wednesday, October 15, writing about the much free time she has and making playlists of sad songs. Her post came a week after she was reported to have been dumped by Joe over the phone, prompting rumors that it was actually about her feeling over their broken relationship.

"I just got back from a 5 show run on the road. Now I'm sitting in my kitchen ..on the counter. Eating cool whip. And trying to think of things to do with my free time," so she wrote. "Other than talking to my cat and making playlists of sad songs. Sad songs are awesome, by the way." At the end of her post, Swift wrote she is currently listening to "Low" by "" alum .

News
>
Music News
October 17, 2008 02:10:25 GMT

Giant retailer Best Buy exclusively taking pre-order for ' upcoming highly-anticipated album "" has revealed the effort's official tracklisting and cover art. Carrying fourteen tracks, the forthcoming record will feature new songs, including "Scrapped", "Shackler's Revenge", and "If the World". The last song can also be heard on the closing credits of and 's new thriller "", which has been in theaters since October 10.

As posted on Best Buy's site, the band's effort, which has been in the work since 1994 and become the most expensive album ever produced, will be dropped on November 25. Earlier this month, recent reports indicated that the rockers will release the album on November 23 though. No statement has been made by the band's label, Interscope Records, as well as the band's manager, Andy Gould, or himself regarding the official release date for the record.

News
>
Movie News
October 16, 2008 09:52:08 GMT

"", a drama thriller film based on Cormac McCarthy's Pulitzer Prize winning novel, is rumored to be pushed back from its initial release date. In an article from , Dave Karger has predicted that the flick may be available for 2009 release, contrary to the movie official site's notion that "The Road" has been slated to be released on November 14.

Supporting report comes from The Hollywood Reporter, which claimed that the movie, in fact, has been quietly delayed to be released at least in December with a possibility of 2009 release. Furthermore, the publication has reported that on Thursday, October 16, studio executives are scheduled to discuss with "Road" producers whether the flick will be released this year.

News
>
TV News
October 16, 2008 09:46:28 GMT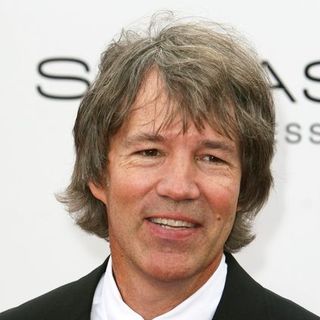 "Ally McBeal" creator, David E. Kelley, returns to NBC to produce his father-daughter legal drama series. NBC has picked up the new series as the preparation for the departure of its hit series, "", for this season.

The new series is being expected to have a sense of humor and drama like Kelley's other series characteristic. It will tell a story about a father and his daughter who are in the same occupation as attorneys.

News
>
Movie News
October 16, 2008 09:43:39 GMT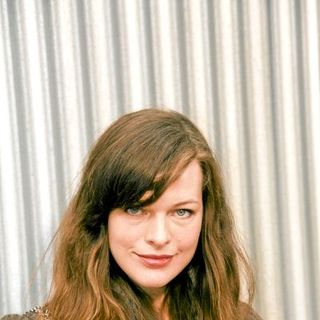 Contrary to previous report about her starring in "", may not come aboard the horror thriller project. Giving out the denial, announced that that reps from Jovovich's official site has clarified the actress is not going to make a starring appearance in the flick.

Earlier this week, Bloody-Disgusting has declared that Jovovich had signed on this video game adaptation. The site reported that the 32-year-old will star as Alyssa Barron. For the part, the "" star will join other actors signed earlier, including and Alyssa Jayne Hale.

News
>
Celebrity Gossip
October 16, 2008 09:09:46 GMT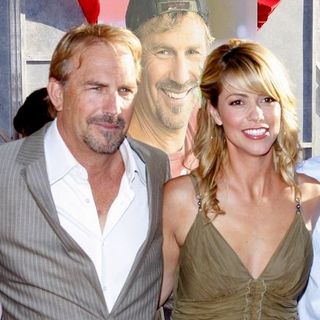 Actor is set to become a father once again as his wife Christine Baumgartner is pregnant with their second child. His representative confirmed to Star magazine, "Yes, Kevin and Christine Costner are expecting their second child."

Christine's exact due date and the baby's sex haven't been disclosed, but a friend of the family is said to have revealed that Kevin and Christine are expecting a baby boy. She reportedly is due to deliver the infant this spring.

News
>
Movie News
October 16, 2008 08:57:21 GMT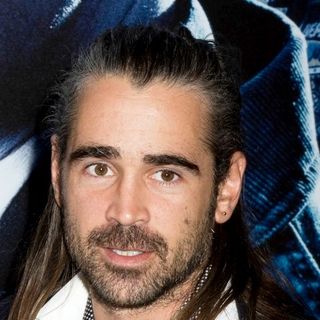 On Wednesday, October 15, the New York premiere of "" has been held at AMC Lowes Lincoln Square 13. Attended by most of its cast ensemble, the red carpet event saw lead actors , , and Noah Emmerich coming in to join the celebration.

Other than those lead, cast members , , Manny Perez, , John Ortiz and were also spotted on the evening. Joining the film's stars at the premiere were director Gavin O'Connor and President of Warner Bros. Alan Horn, while celebrity guests included former "" contestant and model Lydia Hearst.

News
>
TV News
October 16, 2008 08:41:43 GMT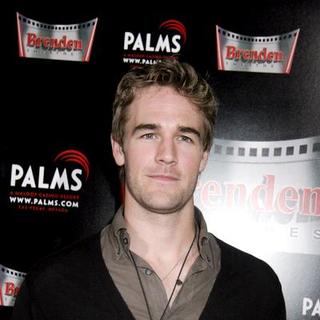 "Dawson's Creek" former cast lands himself a role in another teen drama series, "". He will play a movie director who takes interest in making Lucas' book into a movie, according to some reports.

He will shoot his episode in Wilmington, North Carolina, the same location where he used to shoot for the episodes of "Creek". His episode will air sometime in November.

News
>
Music News
October 16, 2008 08:28:45 GMT

A music video to promote ' brand new song "Ricochet!" has been revealed. Produced by Teleprompt Films, the music video is handled by the capable hand of music director Israel Anthem.

"Ricochet!" is a new song confirmed to be listed on the band's upcoming major studio album "". Described as a "very serious, epic dynamic" and featuring a new lead female singer, Sisely Treasure, the record is expected to hit the market on November 4 under Universal Motown.

News
>
Celebrity Gossip
October 16, 2008 08:21:21 GMT

and her rocker husband Deryck Whibley were seen stepping out for dinner in Los Angeles on Monday, October 13 amid . Their public union has thus put to rest the false speculation that they are on the verge of splitting, a report which was first brought to public's notice by The National Enquirer.

Avril herself has issued a denial on split rumors, telling In Touch Weekly her marriage to lead vocalist Deryck is just fine. "We're best friends. We have so much in common and get along all of the time. He makes me happy," the publication quoted her as saying. Strengthening her denial, Deryck's friends insisted he even joined his singer wife on tour for two months long, adding, "He performed on stage with her every night and they sang her hit song 'In Too Deep' for an encore together."

News
>
Movie News
October 16, 2008 08:10:44 GMT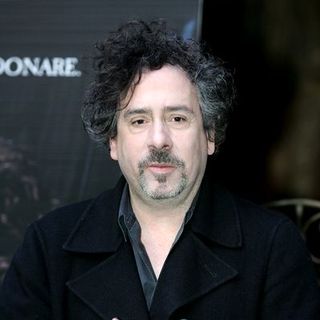 Having "", a new animated feature project, under his sleeves, awards-winning director Tim Burton openly shares his ideas on the Walt Disney movie with Los Angeles Times while chatting about Spike TV's Third Annual Scream Awards "Scream 2008". In re-imagining the flick, he states, "It's a funny project. The story is obviously a classic with iconic images and ideas and thoughts. But with all the movie versions, well, I've just never seen one that really had any impact to me."

"It's always just a series of weird events. Every character is strange and she's just kind of wandering through all of the encounters as just a sort of observer," he explained, further adding what he is aiming for with the film. "The goal is to try to make it an engaging movie where you get some of the psychology and kind of bring a freshness but also keep the classic nature of 'Alice.' And, you know, getting to do it in 3-D fits the material quite well. So I'm excited about making it a new version but also have the elements that people expect when they think of the material."

News
>
TV News
October 16, 2008 07:46:04 GMT

Two clips are given as previews to the upcoming episode of "". One clip sees CEO of ZeiraCorp, Catherine Weaver doing some promotional shoots for the company and her young daughter who is reluctant to join her mother in the pictures.

The other clip is on Derek chasing his new love interest, Jesse () who comes from the future. Meanwhile, the episode will also be on T-1001 mysteriously seeking a doctor, while Sarah, John, and Cameron find someone else from their list.

News
>
TV News
October 16, 2008 07:42:23 GMT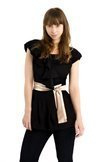 For the first time in history, "" season 5, ran all female finalists on its final judgment day, October 15. Leanne Marshall came as the winner, followed by Korto Momolu on the second place, and Kenley Collins on the third.

All the judges including "Runway" mentor, Tim Gunn who replaced who suffered foot injury, agreed that the designer from Portland won the competition because of her modern, clean look, and sustainable fabrics design. But they also argued that Marshall's final collection which were shown at New York's Fashion Week had too many flaps or petals. As one of the judges, Michael Kors, warned, "You'll become known as Petals Marshall."

News
>
Music News
October 16, 2008 07:33:26 GMT

As a promotional project of his -featuring single "Cool", releases a music video for the song. Shot in the outskirts of a city, the video shows Hamilton's happy life with his in-video wife even though they have no money in their pockets.

First appearing in the video making a morning coffee with no milk on it, Hamilton is seen sitting hand-in-hand with his in-video wife on the couch of their living room while watching their broken television with no picture displayed on it. Though problems come one after another, the couple is still able to smile and laugh.

News
>
Movie News
October 16, 2008 07:30:40 GMT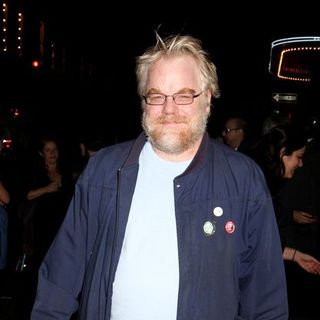 Bringing the movie back to the city where the movie takes its title, the Cinema Society and Mulberry has presented the New York City premiere of "". Held on Wednesday, October 15, the special event took place at the Loews 19th Street Theatre, New York City.

Though missing the signature red carpet, the premiere still saw the attendance of many Hollywood stars, including those starring in the movie. , , , and Tom Noonan were the members of cast ensemble who made time to join director/producer/writer Charlie Kaufman on the special evening.