News
>
Music News
March 09, 2006 06:35:11 GMT
has been added to the line up slated to perform at this year's New Orleans Jazz and Heritage Festival, scheduled over two weekends, April 28-30 and May 5-7. The festival producer said the veteran singer is slated to close out the first weekend.

Springsteen will perform with The Seeger Sessions Band, the musicians who backed him on an upcoming album inspired by folk singer Pete Seeger which is scheduled for an April 25 release date. Among the additional acts announced Wednesday by the festival producer are , , Dave Bartholomew and Warren Haynes.

News
>
Movie News
March 09, 2006 06:16:40 GMT
Dimension Films has attached to direct its upcoming film project "" as the studio has acquired rights to the Stephen King's latest novel.

Will produce the film is Mike Fleiss and Chris Briggs, both produced "" and are readying the sequel with Roth.

News
>
Movie News
March 09, 2006 05:55:06 GMT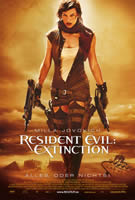 Cast of the "", including Oded Fehr, and Iain Glen, will all reprise their role for Screen Gems' next installment, "." As of Fehr he is set to play Carlos Olivera, while Glen stars as Isaacs and Epps plays L.J.

also is back, reprising her role as Alice and she's running with a new pack of humans, leading a caravan that's cutting through the Nevada desert on a long trek to Alaska. Hunted by the minions of the perpetually scheming Dr. Isaacs, Alice has zombies hungry for her flesh and lab rats hungry for her blood -- while Alice herself is hungry for only one thing: revenge.

News
>
Movie News
March 09, 2006 04:48:17 GMT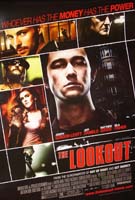 Became a breakout star soon after her performance in last year's "," Hollywood actress has joined the cast of the upcoming drama thriller entitled "." Set to direct the film is Scott Frank, who wrote the script as well.

The film revolves around a mentally impaired former athlete who works as a janitor at a bank and gets sucked into a heist. Other cast on board are , , and . Shooting is slated to begin in Winnipeg, Manitoba, at month's end.

News
>
Music News
March 09, 2006 04:17:30 GMT
The US pop album charts Wednesday March 8th, 2006 was dominated by R&B singer 's debut solo release "In My Own Words" which opened at No. 1, selling 301,000 copies in the week ended March 5. Meanwhile, the soundtrack to the Disney Channel movie "High School Musical" by various artists slipped to No. 2 on the Billboard 200 with 128,000 copies, after one week at the top.

Sat at No. 3 was rock quintet 's "If Only You Were Lonely" which sold another 114,000 copies. 's "Precious Memories" was back on the Billboard 200 debuted at No. 4 with 107,000 copies, ahead of R&B singer 's "The Breakthrough" which slipped one to No. 5 with 81,000 copies. Bounced from No. 14 to No. 6 is "The Legend of Johnny Cash" by with another 80,000 copies.

News
>
Celebrity Gossip
March 09, 2006 03:45:49 GMT
Pop star gives hand at different direction besides singing. The Aussie star is about to be a fiction writer by publishing a children's book.

Named her first book ever "The Showgirl Princess," it is aimed at children aged six and upwards and will be released by Puffin publications in September.

News
>
Celebrity Gossip
March 09, 2006 03:26:54 GMT
and Andre Balazs is an item no more. The couple who has been dating for over than two years go separate ways, proving the long circulating rumors on their break up soon following Thurman's attendance at the Oscar alone to be right.

News on their break up was confirmed in a statement by Thurman's publicist saying "Unfortunately, it is true. But we remain close friends." Despite the bitter fact, the actress commented "It's lovely to have a man in my life who's cute, intelligent, interesting and complicated, and very supportive."

News
>
Music News
March 09, 2006 03:03:25 GMT
The nominees of the 41st Annual Academy of Country Music Awards have been announced early Wednesday morning March 8th, 2006 and among the long lines there is who receives a leading six nominations, including nods for Single, Song, and Male Vocalist of the Year. Duo and each receives 5 nods.

Announced the nominees and also are among the most honored artists with four nominations apiece. Some other artists vie for the prestigious award are , , , , and many more.

News
>
Celebrity Gossip
March 09, 2006 02:27:31 GMT
Hollywood superstar surely won't label restraining order as something "hot". In fact, the hotel heiress got one from a court commissioner who on Monday signed off on an unusual restraining order against the beauty, ordering her to stay at least 100 yards away from event producer Brian Quintana who claimed she threatened him -- unless they're at a party together.

Quintana was granted the three-year restraining order against Hilton last month after he testified that she harassed and threatened him after their friendship soured. And due to the fact that both occasionally attend the same social events, their attorneys then drafted an untraditional restraining order that was approved by Superior Court Commissioner on Monday. The agreement mentions that when they attend the same parties, "the stay-away distance may be shortened to 25 feet."

News
>
Celebrity Gossip
March 09, 2006 02:03:43 GMT
In a bid to fix the things up, has had the right decision. The "Desperate Housewives" star has on Tuesday March 7, 2006 revealed to Vanity Fair that she was sexually molested by an uncle 35 years ago, but kept the abuse a secret until recently.

In an interview appearing in the magazine's cover story, on newsstands Friday, the 41 years-old actress said how she was haunted by the 2002 suicide of Sarah Van Cleemput, a 14-year-old girl who also was molested by the uncle, Richard Hayes Stone. Afraid that her uncle might avoid prosecution, Hatcher made the decision to tell the prosecutors her own story of sexual abuse and put aside the fears that her claims might be viewed as a bid for attention from a washed-up actress trying to revive her career.

News
>
Movie News
March 08, 2006 09:33:23 GMT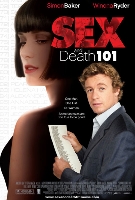 What's new for moviegoers is Dan Waters' dark comedy entitled "" which will star in.

While Cary Brokaw's Avenue Pictures and Sandbar Pictures are producing, Waters is directing as well. Shooting is slated to begin May later this year in Vancouver.

News
>
Movie News
March 08, 2006 09:13:36 GMT
is getting his another film project, for which he would star alongside and . It's Noah Baumbach's untitled film for John Lesher's Paramount Classics which Scott Rudin about to produce.

Shooting on the film is scheduled to begin April 2 on Long Island. As of Black, he is slated to portray the husband of a young woman who is visited at her upstate home by her sister and 12-year-old nephew.

News
>
Celebrity Gossip
March 08, 2006 08:51:00 GMT
Oscar winning actor adding more award to his collection as he's on Tuesday March 7th, 2006 been granted the University of California's 13th Spencer Tracy Award for Outstanding Screen Performances.

To be handed the award the actor commented "To be included among this group of highly accomplished actors ... is just magical". Also during the same event he offered sage advice saying "Once you've gotten the job, there's nothing to it. If you're an actor, you're an actor. Doing it is not the hard part. The hard part is getting to do it."

News
>
Celebrity Gossip
March 08, 2006 08:31:05 GMT
Since splitting from , Hollywood guy has been romantically linked to several women. And recently the handsome man was spotted with US reality TV star Kristin Cavalleri. The two some reportedly had been in the same restaurants and parties.

Nevertheless, "there's nothing to talk about, there's nothing going on," Cavallari revealed while adding "He's a nice guy, but I'd have to say we're just friends." Strengthen the statement released by the beauty, a friend of Lachey's said "Nick is not looking for a girlfriend or anything serious. He is a single guy now."

News
>
Music News
March 08, 2006 08:08:09 GMT
, the rock band launched by actor in 2002, kicks off their first club tour ever Tuesday March 7th, 2006 in Tulsa, Okla. The trek will then run through May 28 in Salt Lake City with more dates are expected.

The tour is held as an attempt for the band to support their sophomore Virgin album, "A Beautiful Lie," which has sold 114,000 copies in the United States. The set's first single "The Kill (Bury Me)" is currently No. 35 on the Modern Rock chart.