News
>
Celebrity Gossip
October 12, 2007 04:16:26 GMT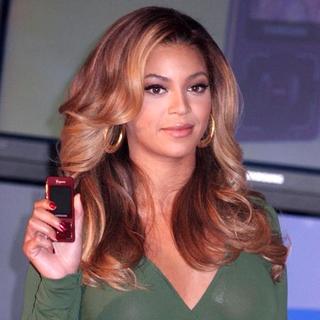 It appears that can never have enough of business. Already has a very successful singing career and has become the spokeswoman for a bunch of products, the star still wants more and dream comes true she gets more. It's a phone business venture.

Beyonce has on Thursday October 11th launched her new 'Beyonce' branded limited edition 'B'Phone' at the Samsung Experience Store in New York City. The product, manufactured by Samsung, "is a special edition Samsung UpStage SPH-M620 Sprint-mobile phone."

News
>
Movie News
October 12, 2007 03:30:01 GMT

It is not until December 25th later this year that Universal Pictures' "" will hit the theaters, but the new trailer for the drama flick is online now.

The trailer is available for view through , ore else you can watch it below.

News
>
Celebrity Gossip
October 12, 2007 02:54:49 GMT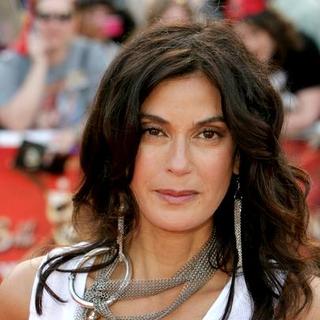 The fourth season of ABC's "Desperate Housewives," where is starring in as one of the main cast, has been premiered since September 30th, and now the mother of one has something else to do which is writing.

The actress has confirmed she's working on a new book, a follow up to her successful 2006 novel "Burnt Toast: And Other Philosophies of Life."

News
>
Celebrity Gossip
October 12, 2007 02:19:07 GMT

Momma scored minor winning on her long tiring custody battle with former husband . Could we say finally? Not yet I think.

The pop singer was on Thursday October 11th granted one overnight stay with her sons, Sean Preston and Jayden James, per week following her emergency request that the court let her to have overnight visitations with them. She, moreover, also requested that her mother, Lynne Spears, becomes the required court-appointed monitor.

News
>
Celebrity Gossip
October 12, 2007 01:50:24 GMT
is innocent. The actor has been cleared of assault charge, stemmed from an incident with a paparazzo outside of his west London home back in September.

Law was accused to have allegedly tried to grab the photographer's camera outside his house in the plush Maida Vale district on September 4th. He then went voluntarily to Marylebone Police Station in central London after the incident and was released on police bail.

News
>
Music News
October 11, 2007 09:50:55 GMT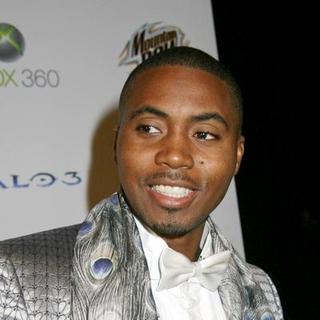 13 years after his debut album '' was released in 1994, rapper is delivering his greatest hits. Within in the retrospective album are 12 tracks taken from 'Illmatic' up to 2004's '', including his claim to fame single 'One Love'.

The album will be topped with two fresh materials 'Surviving the Times' and Less Than an Hour' that were both utilized in '' soundtrack. The 'Greatest Hits' will be available in stores and online on Tuesday, November 6.

News
>
Celebrity Gossip
October 11, 2007 09:26:59 GMT

Alex Turner of Sheffield band has sparked rumors he's dating TV presenter after they were spotted walking hand-in-hand and kissing following Monday night's Q Awards, where his music group won an award for the category of the Best Act in the World Today.

According to the London Lite, Turner was meant to meet up with the rest of his bandmates at sushi restaurant Nobu after the ceremony but instead chose to meet up with Chung.

News
>
Celebrity Gossip
October 11, 2007 08:56:08 GMT

Liam Gallagher heading for the altar. The frontman is set to wed longtime girlfriend and son's mother, , later this month.

According to WENN, an insider tells UK newspaper the Daily Express that "Liam and Nicole are registered for a service in Marylebone" on October 26th.

News
>
Music News
October 11, 2007 08:27:33 GMT
Emerson Drive is added to the list of performers and presenters in the 13th Annual Inspirational Country Music Awards, to be held November 4 at Acuff Theater.

The Canadian band will be joined by 'Entertainer of the Year' Mike Hammock who will perform 'Safe in the Arms of Love', Brad Cotter who will sing 'God's Fingerprints', The Bellamy Brothers, Lee Greenwood, Mary James and many more. Additional performers and presenters will be announced in the coming weeks.

News
>
Celebrity Gossip
October 11, 2007 08:16:07 GMT

Get ready people for is back. Not to the red carpet, but the young actress is back to work and has landed another gig. She's been tapped as the new spokesmodel for "Red by Marc Ecko," a contemporary young women's apparel and footwear collection.

Concerning her tapping, the "High School Musical" star will thus be featured in the fall and holiday 2007 and spring 2008 ad campaigns.

News
>
Music News
October 11, 2007 07:57:37 GMT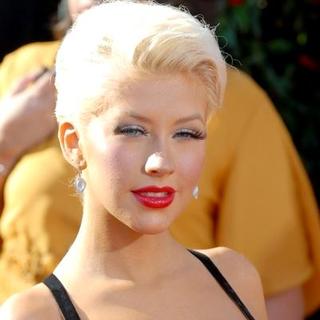 NME.com reported that is slated to record a duet with . If proven true, then their song will be included in Franklin's upcoming star-studded album ''.

DJ Premier who worked with Aguilera on '' confirmed the duet saying, "Christina got back at me because she's doing a duet with Aretha Franklin."

News
>
Celebrity Gossip
October 11, 2007 07:54:38 GMT

Newly daddy has one more predicate to attach besides that of NFL quarterback. It's Stetson man.

The father of one has been signed as the new face of , due to which he will appear in stores nationwide in time for the 2007 holiday season.

News
>
Music News
October 11, 2007 07:38:32 GMT

and her brilliant concept have resulted in a hilarious and unique music video for 'Handle me'. The video had the Swedish singer dressed in a jukebox costume, moved about in a box space and 'manhandling' a large stuffed bear.

Within hours of the video release on Tuesday, October 10, it has gained more than 170,000 views on YouTube.

News
>
Movie News
October 11, 2007 07:19:24 GMT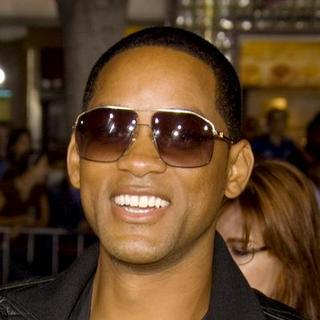 Having his latest big screen project, "," hitting the theaters December 14th later this year, adds one more film into his resume by agreeing to star in the forthcoming action-drama-thriller "."

Oscar-nominated film director Michael Mann is on duty to direct, and thus will make it the first time for him to reunite with Smith since they last worked together in "Ali," the 2001 Academy Award-nominated biographical film of boxing icon .

News
>
Music News
October 11, 2007 06:53:08 GMT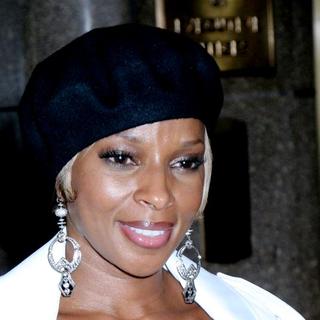 's new album '' has been pushed back from November 27 to December 11. It is speculated that the new date will bring a better sale for the album, proved by her latest record '' that was released on December 20, 2005 and sold 727,163 copies in the first week.

However, reported that an insider in Blige's label, Geffen, said the delay is costing them million of dollars and that the reason is actually . Geffen refuse to release Blige's album on the same day Beyonce dropping her live album and DVD.