News
>
Celebrity Gossip
August 29, 2008 02:10:52 GMT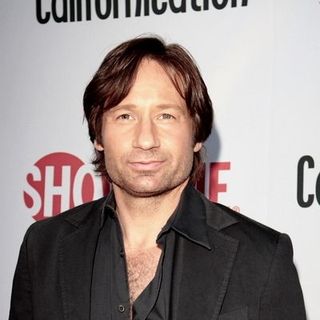 Adding to the list of celebrities who check into rehab is . The actor who's best known for his starring role as Fox Mulder in TV series "The X Files", confirmed on Thursday, August 28 that he has entered a facility for none other than treatment of sex addiction.

Exclusively telling People about his rehabilitation, Duchovny issued a statement through his lawyer, Stanton "Larry" Stein, saying "I have voluntarily entered a facility for the treatment of sex addiction." He, furthermore, stated "I ask for respect and privacy for my wife and children as we deal with this situation as a family."

News
>
Music News
August 28, 2008 09:40:46 GMT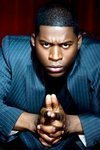 Rapper and record producer has just released a music video to support his new single "So Long". The single is taken from the track listing of his fifth major studio album "", which has been available for purchase in stores since July.

The music video starts with a capture of newspaper cutting entitled "Stripped of Our Rights". At some points, the video is divided into two small scenes, one of which shows him in a black white background, while the other carries the colored capture of George Walker Bush and some other American presidents, delivering their presidential speeches.

News
>
Music News
August 28, 2008 09:31:09 GMT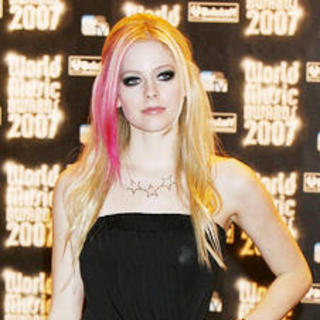 's Malaysian concert goes on, so does its opposition. The artist who has been by the local government will have to face a mass of protesters when she conducts the concert on Friday, August 29 in the country's capital. Pan-Malaysian Islamic have vowed themselves to take any course in order to prevent the concert from happening.

Nasrudin Hassan, a representative of the party said that they are still unable to accept the fact that the "too sexy" concert will be held on the heels of Malaysia's independence day on August 31 and the feasting season. Reasoning on why it should be banned, Hassan said, "A concert of this nature is not conducive to teach the younger generation to become good citizens, upright and competitive, but instead would weaken them morally and mentally."

News
>
Celebrity Gossip
August 28, 2008 09:30:09 GMT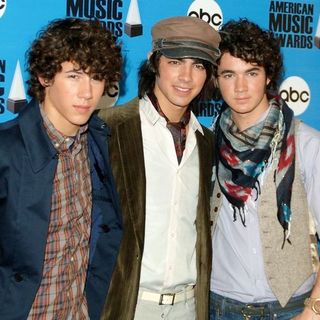 Having their latest music effort "" enjoys its second week on the top spot of the Billboard 200, are having no time to slow down. The pop-rock band are teaming up with Verizon Wireless and Samsung to give away their fans the gift of a lifetime which is a vacation with them in the Bahamas. Verizon Wireless confirmed their partnership Wednesday, August 27.

Ed Ruth, director of digital music for Verizon, uttered his comment on the partnership, saying "We're continuing to help fans connect with the Jonas Brothers in innovative ways while delivering exclusive music our customers can enjoy on their new Samsung phones." He went on praising the band, claiming them as "the hottest act in the nation".

News
>
Movie News
August 28, 2008 09:29:50 GMT

Following an advance screening of "", much more detailed plotline of the Will Eisner's newspaper strip adaptation has been unearthed. Though noting that some of the scenes he has seen may undergo some changes for the final cut, a reader named VoicesOffCamera revealed to AICN that the story will be taking off after The Octopus' attempt to steal two mysterious cases.

Aided with the help of Silken Floss and three Louis Lombardi's, Octopus manages to get his hands on one of the cases, but loses the other to Sand Saref following a confrontation that leaves a cop nearly dead. While everybody is blaming Saref for the cop's condition, Spirit, who has past connection with Saref, thinks otherwise when he finds her locket in the cop's grips.

News
>
Music News
August 28, 2008 08:23:13 GMT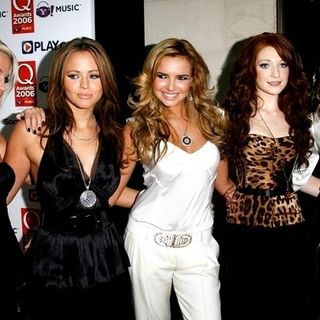 have shut down , claiming that they will take part in a reality show to look for a new member. "Over the weekend the papers have been filled with false stories on the girls. But instead of the tired old 'split' stories, they have invented rumors of a brand new Girls Aloud reality show," the girls say in a written statement issued on their . "The papers often get things wrong but this one should win some kind of award!"

The gossip started to emerge in the media when a source told British newspaper the Sunday Mirror that the group have come to a negotiation with a production company to make their own reality show which will allegedly have X-Factor style. "The girls have never forgotten that reality TV gave them their break. Now they want to give someone else the chance to enjoy a taste of the success they have enjoyed," says the source as quoted by the paper.

News
>
Movie News
August 28, 2008 08:12:27 GMT
Those who are eager to see the latest period epic drama from prominent filmmaker Baz Luhrmann, "", on the big screen apparently have to wait longer. According to Variety, the theatrical release date of the movie starring and has been pushed nearly two weeks back from its November 14 schedule to November 26.

The 20th Century Fox's decision on the shifting of the flick's release date allegedly has some connection with the 'pick-ups' filming currently done by Luhrmann in Down Under with lead thesps. With the delayed release, the "Moulin Rouge!" helmer will have more time in finishing the movie.

News
>
Music News
August 28, 2008 07:37:48 GMT

have just dropped their music video to help promoting the band's first single "Natural Disaster". The song will appear in their fifth studio effort "", which is set for release on September 23 under Hollywood Records.

The music video shows the group singing in a club with some captures of several couples, filling their romantic night with hugging, cuddling, and kissing. As the video goes on, one by one, the band's members find beautiful girls and then they start enjoying the night with their dates.

News
>
Movie News
August 28, 2008 07:21:29 GMT

As their next "" movie is eyeing a possible 2011 release, Sony Pictures are offering fans a once-in-a-lifetime chance to take part in "". Holding a charitable auction on eBay, the production company open up the bidding game with amazing prizes that include the chance of being an extra in the film.

Beside appearing in the movie, the highest bidder and his or her guest can visit the movie's set, participate in a meet and greet with the cast as well as attend the New York premiere and walk down its red carpet dressed in designer outfits. Benefiting the "Stand Up to Cancer" charity, will be closed on September 5.

News
>
Celebrity Gossip
August 28, 2008 07:08:25 GMT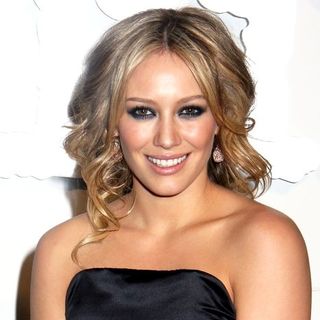 The family drama in the Duff's clan is going to the worse level. Bob Erhard Duff, the father of celebrity siblings and , has on Wednesday, August 27 been sentenced to 10 days in jail for contempt of court for violating a court order in his divorce case with his daughters' mother Susan Colleen Cobb that prohibited him from selling off assets without her consent.

The Houston Chronicle which broke report on Bob's arrest wrote on its site that he and Susan argued during the hearing in family court over cash for Hilary's upcoming 21st birthday. She asked a total of $25,000 from him to pay for a present and party that will measure up to the one they threw for older sister Haylie back in 2006.

News
>
Music News
August 28, 2008 06:40:29 GMT

Soul singer has just premiered a music video in support of his latest single called "Love That Girl". The music video takes viewers to the '60s era with a reference of how guys, at that time, show their affections to their women.

Additionally, the song will appear on his upcoming fourth studio effort "", which will be available in stores on September 16 under the courtesy of Columbia Records and his independent label, Pookie Entertainment. The album also features a duet with as well as iconic performer . Furthermore, Raphael, who is solely responsible for writing, producing, and arranging the entire project for his upcoming album, says that the new single carries a more soulful atmosphere and organic sound of tropical vacation spots like Costa Rica and the Bahamas.

News
>
Movie News
August 28, 2008 06:37:18 GMT
has reaped the benefit of "" success with the streaming in of casting roles. After being assigned to portray legendary detective in Guy Ritchie's "", the Academy Award-nominee for 1992 "Chaplin" is being linked to DreamWorks' animation "Master Mind".

The 43-year-old actor allegedly is in talks to lend his voice to a super-villain who loses his will to fight after he accidentally kills his archenemy. For this feature film project, he may be teaming up with "" star , who is also touted for a role in the movie, and will be collaborating once again with his "" co-star who serves as "Master Mind" producer.

News
>
Celebrity Gossip
August 28, 2008 05:08:33 GMT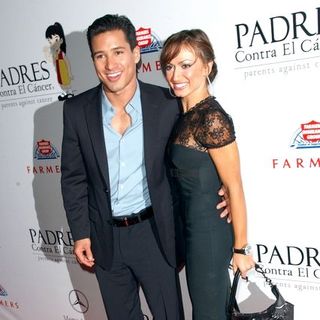 Former "Dancing with the Stars" lovers and Karina Smirnoff have sparked speculation of a rekindled romance after sources claimed to have seen them canoodling during a night out in New York City. The twosome were seen enjoying dinner at Meatpacking District hotspot Bagatelle when the onlooker saw them getting close to each other.

"They were super-flirty and very happy, kissing and cuddling," the eyewitness told OK! magazine. After that the pair were seen heading for Kiss & Fly club for what was claimed as "after-dinner drinks."

News
>
Movie News
August 28, 2008 05:07:44 GMT

Rogue Pictures are finally going forward with the development of a sequel to the hit suspense thriller movie of the summer, "". In the latest report concerning the second movie, the studio have been reported to have signed once again filmmakers Bryan Bertino to tackle the scripting of "The Strangers 2".

Though the scribe which made his directorial debut with the original "Strangers" has been brought back to the sequel project, it is still unclear whether he is going to be coming back as the helmer or not. On the casting possibility, it is said that leading actress and several of the original villains are expected to reprise their parts in the new project.

News
>
Music News
August 28, 2008 04:50:11 GMT

's sixth major studio album "" from Flip/Atlantic Records, makes its debut on Billboard 200 Chart with around 91,800 units on sale. The album which has just been released on August 19, rockets onto hot number three in the chart, just behind ' "", which scans another 146,700 copies, and 's "", which sits at number two with 100,900 sold.

The "Illusion of Progress" is a follow-up for the band's 2005 platinum-certified effort "", which debuted at number one on the Billboard 200 album chart in the second week after its release date. Their achievement has made the band to join an elite shortlist of five other modern rock artists who have also accomplished the same chart history, including , , , , and .