News
>
Music News
May 29, 2008 08:18:43 GMT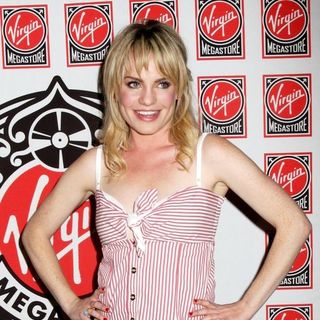 Welsh singer hinted his admiration to as she shout out her support over the rapper's disputed upcoming appearance at the Glastonbury festival. The pop singer refuses to follow some musicians who rejected Jay-Z's addition to headline the event and stated that she thinks that it would be great to see the rapper performing at the annual event.

Stating her support to the rapper, speaking to the , Duffy said, "I genuinely think he's a great musician. I was quite intrigued by it. It hadn't really crossed my mind that his appearance might be a problem. I've seen him live and it was one of the best shows I've ever been to."

News
>
Movie News
May 29, 2008 07:19:40 GMT

She is a young girl having trouble fitting in her school. He is a former high school football star. Together, they are going to make history. That is the highlights of "" first trailer. The over-two-minutes video footage helps moviegoers to get good and touching glimpses of the forthcoming -starring sport drama.

Focusing on the rise to glory the two leading characters going to experience in the tidbit, the trailer manages to also show the difficulties they have to face in challenging the society's stigma. All and all, it successfully presents the inspiring story of a young girl who become the first female to play in Pop Warner football tournament with the help and support of her uncle.

News
>
Music News
May 29, 2008 07:15:21 GMT

Preparing the release of their new album "", the have confirmed the lead single to be spawned from the band's upcoming set. The trio have picked the track "Burnin' Up" to lead the album's promotion and planned to officially drop it via radio outlets on June 20.

Beside "Burnin' Up", the band actually already have three other songs that they have debuted recently. Those singles are "Little Bit Longer", "Pushing Me Away" and "We Rock". The first two songs have been sung along with "Burnin' Up" at their recent tour, while the last song was released as the first single for the soundtrack of Disney-channel movie "Camp Rock".

News
>
Celebrity Gossip
May 29, 2008 07:14:36 GMT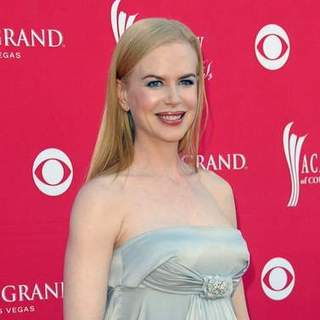 A claim has just emerged that is pregnant with a baby boy. Quoted a source close to the movie beauty, gossip blogger Perez Hilton announced Wednesday, May 28 it can "reveal exclusively" a baby boy is on the way for the Academy Award-winning actress and her country singer husband .

"The Australian actress is expecting a boy," so it was written on Perez's site. "Congrats to her and dad-to-be Keith Urban!"

News
>
Celebrity Gossip
May 29, 2008 06:43:36 GMT
have become the other Disney stars who are expanding their empire with a planned-book in addition to fellow Disney star who's been confirmed late last month to have signed a seven-figure book deal to write a tell-all memoir. The chart-topping trio have signed their first ever book deal with Disney Book Group, it's been reported.

Jeanne Mosure, the senior vice president and global publisher of Disney Publishing Worldwide, confirmed Thursday, May 29 the Disney Book Group will be publishing an exclusive behind-the-scenes book from the chart-topping band on tour. The book will consist of never-before-seen photos and some very exclusive commentaries.

News
>
Movie News
May 29, 2008 06:41:22 GMT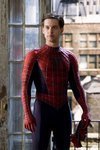 Less than 48 hours after the speculation about the replacing of as Peter Parker/Spider-Man created media frenzy on the Internet, the rumor has been quickly toned down. On Thursday, May 28, Sony Pictures came out and threw water to the escalating fire stating that the reports about the recasting of Spider-Man role is a mere rumor.

The studio have sent an e-mail to Cinema Blend through which they denied any truth to the casting speculation. "The information is unsupported and not true," parts of the e-mail read. "This rumor is ridiculously untrue." Adding to the rumor dismissal, IESB reported that Steve Elzer, the head of Media Relations for Sony/Columbia Pictures claimed that the reports about the replacing of Maguire with is completely false. He also insisted that Maguire is still Spider-Man saying, "No one is being considered for the role but Tobey. Period."

News
>
Music News
May 29, 2008 06:30:35 GMT
is set to fulfill his musical career dreams after the American Idol Seventh Season winner has finally signed a major record deal. Cook will release his debut LP under 19 Recordings/RCA Records and it is being set for release this fall. The rock singer reportedly will start his album's works over the summer, taking up the empty dates from his upcoming Idol Tour which will starts on July 1.

Commenting about the deal, the 25-year-old rocker said to the press, "Signing this deal is truly a dream come true. I am looking forward to the recording process...The support I have received from America has been overwhelming, and I can't wait to hopefully do right by them." Meanwhile, Cook's current label through their vice president, Tom Corson, also shout out their praise on the rocker saying, "David Cook is an extraordinarily versatile and talented artist. He is a natural performer and a true star. We are thrilled to welcome him into our family."

News
>
Movie News
May 29, 2008 05:12:57 GMT

He played an eccentric inventor Phileas Fogg alongside in "". He portrayed first Roman emperor Octavius in -starring family comedy "". Next, he is going to be seen as a failed actor turned high school drama teacher Dana Marschz in the upcoming comedy musical "". However, before the Focus Features tidbit tickles the laughters out, sat down to talk about the hit comedy movie at the 2008 Sundance Film Festival.

Recently, the 42-year-old made time to discuss his involvement with the feature film project and the movie itself. In the interview, the actor who is going to be seen sharing the big screen once again with Stiller in "" chatted about various topics from his comedic inspiration, his preparation for the musical film to working with Elizabeth Shue and director/co-scribbler Andrew Fleming. The complete Q & A can be read below.

News
>
Celebrity Gossip
May 29, 2008 05:04:42 GMT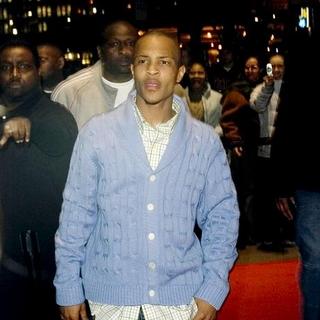 Jail sentence turns out to be a blessing in disguise for The hip hop artist is cashing in on his past crime, signs a deal to star in a new reality show for MTV which will follow him as he performs 1,000 hours of community service in advance of a one-year prison term next year for possession of unregistered machine guns and silencers, as well as possession of firearms by a convicted felon, stemmed from an arrest hours before the BET Awards back on October 13, 2007.

The untitled Ish Entertainment show reportedly has already captured T.I.'s release from house arrest and will begin shooting full-time this summer as he performs his 1,000 hours of community service, leading up to his return to jail in early 2009. MTV has ordered six episodes of the show and is planning to air the show soon after T.I. goes to jail.

News
>
Music News
May 29, 2008 04:43:04 GMT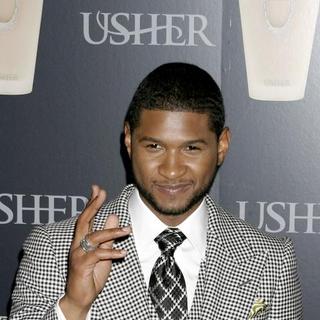 Bad news and good news arrive for regarding his new album. Latest reports claim that the singer has lost a fortune in royalties for his new record. It happened because his new LP "" was illegally downloaded more than half a million times just before its official release date on May 27.

According to the reports, Usher's "Here I Stand" already surfaces on the Internet one week before the LP's official launching. Moreover CMU music reported that in total, the album and its individual tracks, were downloaded about 554,716 times through a peer-to-peer file sharing application, BitTorrent.

News
>
Celebrity Gossip
May 29, 2008 04:22:50 GMT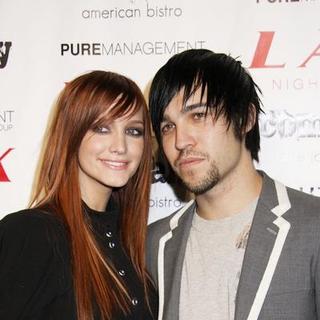 Forget the baby bump, has just made public another new confirmation, a name change. Wed her longtime boyfriend in a top secret wedding at the Encino home of her parents on May 17, Ashlee is legally a Wentz.

The pop artist has confirmed she's taken her rocker hubby's name and become Ashlee Wentz in private while would be professionally known as Ashlee Simpson-Wentz. The name change was first made public by People on Wednesday, May 28.

News
>
Celebrity Gossip
May 29, 2008 04:03:43 GMT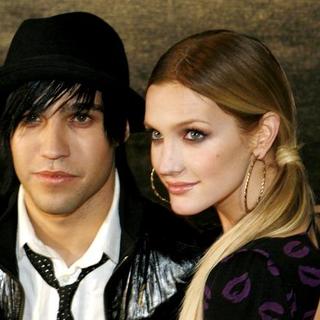 The persistent reports on 's pregnancy are true. Following a number of denials and refusals to address on the reports, the singer and her husband have finally confirmed that they are expecting their first child together.

No press conference, only a post on Wentz's site, . Under the title "Breaking News From Pete And Ashlee", the newlyweds wrote "While many have speculated about this, we wanted to wait until after the first trimester to officially confirm that we are expecting our first child."

News
>
Music News
May 29, 2008 04:02:42 GMT

Success comes again for rockers as their new self-titled album debuted at #1 on this week's Billboard Hot 200 chart. It's for the second time that the band managed to put their set crowning the U.S. music chart in its first week release, after the same thing happened with their latest 2005 LP "."

3 Doors' LP is not the only new release that managed to enter the top ten list on the Billboard chart this week as it is also followed by two other new comers that amazingly debuted right behind the band's new record. Those other two new set are 's "" that enters at #2 and country singer 's self-titled set which debuted at #3 this week.

News
>
Movie News
May 29, 2008 04:01:55 GMT

Have you ever wonder whether any superheroes drink milk as well? Throughout the years, "Got Milk" advertising campaign have collaborated with many iconic characters, including Superman, Spider-Man, Hulk, to promote the purchase of cow's milk in America. And now the list of superheroes giving their support in the milk ad will be made merrier with the involvement of "" superhero, Batman.

In the latest "Got Milk?" campaign from Body by Milk, the fully suited and armed Batman poses with the famous milk mustache. Through which he helps to encourage people to drink low fat or fat free milk for re-energizing. The ads itself picks up the catchy tagline, "Others reload. Batman refuels". Additionally, on the , "Dark Knight" fans could get a new widget, wallpaper and icon. They also can watch trailer of the highly anticipated Christopher Nolan's action movie as well as get a chance to appear in a Batman comic book by DC Comics.

News
>
Celebrity Gossip
May 29, 2008 03:37:28 GMT

Hollywood hunk is back on the single market. The actor reportedly has split from his former-cocktail-waitress girlfriend Sarah Larson, whom he's been dating since September last year.

There has yet official conformation from either Clooney or Larson. A representative for the actor, as well, declined to comment, simply said "We do not comment on George's personal life."