News
>
Music News
April 29, 2008 03:22:51 GMT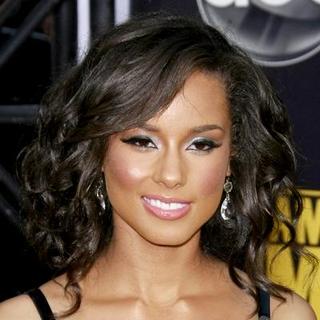 Although still doing tours to promote her latest album "", already set her eyes on a new album. Alicia revealed that plan to Billboard.com claiming that she had even already thought of another album after finishing "As I Am". She said, "I've been thinking about the next album since we kind of wrapped up this album."

Revealing more details about her new album plans, Alicia stated that she wants to do something different and make it sounds like and . "When I was just finishing recording 'As I Am,' I said to myself that I want to do something that's totally stripped-down, stripped-back, totally piano-based, singer-songwriter; Joni Mitchell, Carole King type of vibe," Alicia said.

News
>
Music News
April 29, 2008 02:45:52 GMT

' new music video for his single "Bust It Baby Part 2" featuring finally has its official premiere yesterday (April 28). The video that was directed by the rapper himself, also features cameo appearances from and .

The single "Bust It Baby Part 2" is set as the second part of his previous song "Bust It Baby" which was released on January 25, 2008. Both songs will be included on his upcoming album ", which will hit the stores on June 10.

News
>
Movie News
April 29, 2008 02:45:02 GMT

Promoting their upcoming drama comedy movie "", Sony Picture Classics have let out a new teaser trailer of the movie directed by "" helmer Jonathan Levine through MySpace. This second teaser runs a bit longer than and gives out more on the dynamic relationship between the main character, Luke Shapiro, and his psychiatrist.

The compilations of clips takes over the blank screen as it silently shows a gloomy office in which Shapiro sits down in front of Dr. Squires' desk. As the clip goes on it is revealed that the young man is coming for his first therapy session with the shrink. Then, the footage cuts off and takes a flashback to the moment Shapiro graduated from high school and attended what seems like a graduation party. Unlike the first teaser, this one focuses on how Shapiro and Dr. Squires bonded through each therapy sessions and find one goal from them that is getting Shapiro to get laid.

News
>
Celebrity Gossip
April 29, 2008 02:10:01 GMT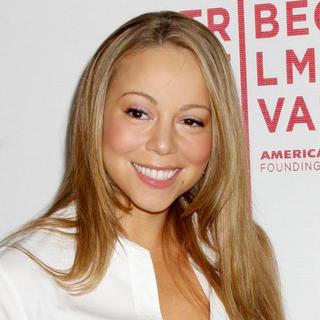 Playing it coy when it comes to their supposed romance, it appears that and have brought their love life into the next level. Both of them have sparked engagement rumors after the record-breaking songbird was spotted sporting a ring on her left finger.

Is busy promoting her latest album "" Mariah took time to attend the after-party for her latest film "" at Cadillac Lounge at Tenjune on Saturday night, April 26. She, as reported by People, was seen staying close to Cannon who was at her side from 8 P.M. to about 10:45 P.M. in Tenjune's VIP room. Both of them, moreover, were also seen holding hands.

News
>
Celebrity Gossip
April 29, 2008 01:53:26 GMT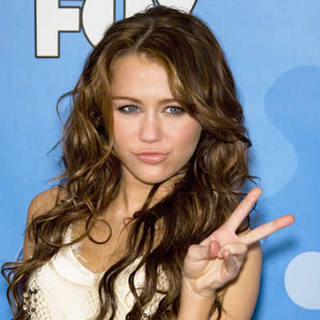 Notable photographer Annie Leibovitz has defended her shots of for the June 2008 issue of Vanity Fair magazine, labeled the controversial pics as "simple" and "beautiful," yet felt "sorry that my portrait of Miley has been misinterpreted." Prior to Leibovitz, U.S. TV network Disney Channel which broadcasts Miley's series "Hannah Montana", also defended its starlet, saying "Unfortunately, as the article suggests, a situation was created to deliberately manipulate a 15-year-old in order to sell magazines."

As for Leibovitz, the renowned celebrity photographer issued a statement Monday, April 28, saying "Miley and I looked at fashion photographs together and we discussed the picture in that context before we shot it. The photograph is a simple, classic portrait, shot with very little makeup, and I think it is very beautiful." She however went on adding, "I'm sorry that my portrait of Miley has been misinterpreted."

News
>
Movie News
April 28, 2008 09:51:04 GMT

Expected to make its debut in the North America theaters on May 2, "" can be considered as the first from the series of the much anticipated flicks coming in this summer season. Since the news stating that Marvel have taken control over the development of the action film has been blown out by the media, many fans are said to be unable to wait for the end result. And with so much buzz circulating over the superhero flick, the only question remaining now is whether the film will be as good as it is promoted to be.
Picking up the story of Tony Stark, a genius inventor who creates a bulletproof armor suit to escape from Afghan terrorists and eventually known as Iron Man, the Paramount Pictures' film that pairs up a notable actor with a great director Jon Favreau apparently has wowed the critics with its deliverance as it received overpouring praises from early reviews. Todd McCarthy of
Daily Variety
has noted that the film is "refreshing" as it delivered a top notch "entertaining special effects extravaganza". Additionally, Kirk Honeycutt from
Hollywood Reporter
even predicted that the film would not have a problem scoring big at the box office noting that it could "catch boxoffice lightning in a bottle".
News
>
Music News
April 28, 2008 09:36:48 GMT

Legendary singer has been added as one of the performers for the 2008 Virgin Mobile Festival held at Pimlico Race Course in Baltimore on August 9-10. Bob will join other top musicians on the event which include the likes of , , , , , , , , and many more.

Bob is scheduled to perform on the second day of the event, which will be on August 10. Besides him, other famous names who will also perform on that day are Stone Temple Pilots, Kanye West, Nine Inch Nails and .

News
>
Music News
April 28, 2008 09:04:05 GMT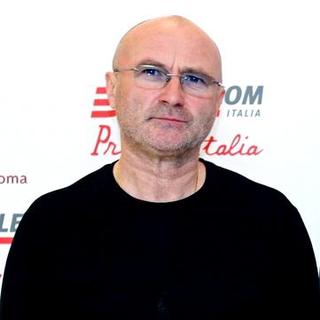 It seems that has had enough time playing and making music, the singer recently stated his retirement from the music industry. Phil's announced the news on Friday, April 25 to the press stating that he will not release anymore albums and do another tour.

Despite his resignation, Phil also reveals that he will not entirely flee of the music scene. He said that he will still write songs and work behind the scene in order to enjoy his life more. The singer also added that by retiring he now can have more time to do his hobby which is collecting the Battle of The Alamo's memorabilia. Speaking about his hobby Phil said, "It's not that unusual for a man of my age who grew up reading Davy Crockett."

News
>
Music News
April 28, 2008 08:18:12 GMT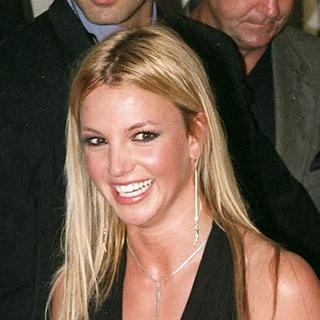 is really serious about getting her musical career back on track. After attempting to fix her physical condition by doing serious workouts, now she is doing a vocal training.

Reports claims that the singer is taking singing lessons again to get her singing quality back on its best. The news revealed after the pop singer was spotted by the press as she made her way back from his vocal coach house in Tarzana, California on April 25. On her way home the "Toxic" singer carries with her a CD marked `4/25/08 Britney's Voice Lesson. Reportedly, the vocal coach was the same person who gave her vocal lesson.

News
>
Movie News
April 28, 2008 08:11:36 GMT
Though promised to deliver more actions and bigger weapons in the sequel to "", the filmmakers behind "" apparently also want to make a human out of the red-skinned demon with big stone right hand. In the interview with Hellboy's depicter , MTV News uncovered that the follow-up film will expose more of the romantic relationship between Hellboy and Liz and how it affects the story.

Confessing on the relationship that has developed even further since the first movie, Perlman stated that the lover have taken their romance to the next level. "We start off the film on the next level, where we're living together," said the 58-year-old actor. "She's living in my bachelor pad with me and my 55 cats, my 22 television screens, all of which are either playing 'Popeye' or 'The Three Stooges'."

News
>
Music News
April 28, 2008 07:48:50 GMT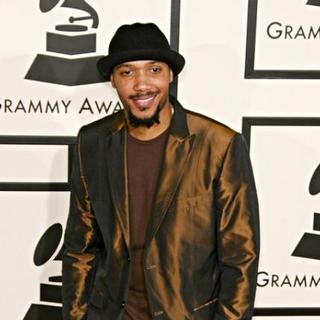 From an ex-con to a musician, is the perfect example of how taking the hardship of life into good accounts can make a really big difference. The singer's impressive life story on top of the success he has achieved today have inspired AceShowbiz.com to pick him as the Artist of the Week in the week 18 of 2008.

Beside pocketing high achievements, Jennings is also due to release another project called "" on April 29. The album will be his third effort after the platinum-selling "" in 2004 and "" in 2006. The singer who puts himself in the R 'n' B category, has been particularly consistent in spawning his works to date with an album per two years.

News
>
Music News
April 28, 2008 07:15:34 GMT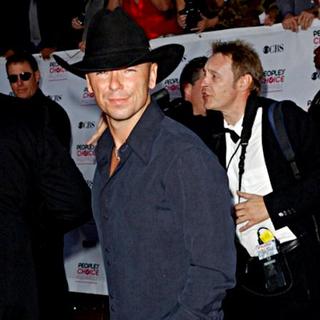 Being a professional singer means to finish the job no matter what happens. showed the example on his latest gig at Williams-Brice Stadium, Columbia on Saturday, April 26. The country singer kept on continuing his performance despite having his foot injured during the concert.

The injury happened because the singer's foot was stuck for about 30 second between the stage and a lift that supposed to elevate him before the show started. Although managed to hold the pain he's having and kept on singing, Kenny was limping off and holding his knee throughout the show. The singer waited until the show ends before he got the doctor to treat his painful foot.

News
>
Movie News
April 28, 2008 07:12:49 GMT
In earlier report on the new trailer of the highly anticipated "" film, it has been stated that the video footage exposing Harvey "Two Face" Dent will be outed sometime in early May 2008. However, it seems that the trailer may come out sooner than expected as clues in the hinted that it will hit the net on Monday, April 28

The viral site promoting the Warner Bros. Pictures' superhero film posted the pictures of twelve U.S. presidents altered with Joker's trademark. Behind each picture, there is a display of a city name and a countdown clock, which is set to strike zero at 5:30 P.M. on April 28, accompanied with an instruction to be followed. In the instruction, it can be seen that there are two words written in capital letters, that is "TRAIL" and "ER", which possibly can be concluded that the instruction provided may lead to the uncovering of the new trailer.

News
>
Music News
April 28, 2008 06:36:13 GMT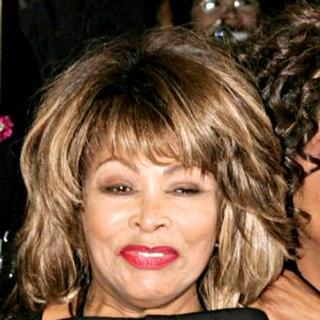 A shocking and surprising news arrives from veteran singer . Tina revealed that she will do another tour which is set to kick off at Kansas City on October 1.

The rock singer announced the news at the tapping for The Show on Saturday, April 26 in Caesar Palace, Las Vegas. Revealing the reason to hold another tour Tina told Oprah, "You can't forget the fun, the lights and the people." Reports also claim that it might as well be Tina's last and final tour as her age already reached 68-year-old this year.

News
>
Movie News
April 28, 2008 06:19:33 GMT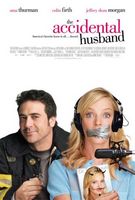 Another trailer for the upcoming romantic comedy by Yari Film Group Releasing, "" has come out on the net. Compared to the , this new video footage takes less time to be viewed as it runs only about one and a half minutes. However, it gives out more of the romantic relationship between the two main characters.

Unlike the first, the second trailer opens with a scene where 's character, Emma, hosting her radio show. As the trailer begins to build up its momentum, the narrator begins to describe Emma and the trouble she doesn't expect to come from a man seeking for revenge because of her advice to his former fiancee. Though much of the content are similar to the first, some surprising scenes that are not included in the first can be enjoyed in it.