News
>
Celebrity Gossip
October 15, 2008 06:22:20 GMT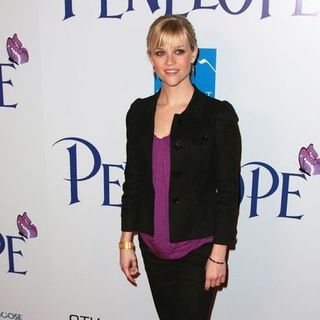 It is all well in and 's love relationship, which recently was claimed to have been on the rocks, with her even praising him for being "very supportive". In an interview with Vogue magazine's November 2008 issue, which features her in the cover, she also opened up about some other people who are close to her and about her traveling hobby.

"Suffice it to say, I'm very happy in life," the movie beauty said when referring to her romance with Jake. "I'm very lucky to have a lot of really supportive people around me who care very much for me, and, you know, that's all you can hope for in life," she added when referring to her loved ones. "I am very blessed in that way."

News
>
Movie News
October 15, 2008 05:59:26 GMT

"" is going to meet its audiences again. This new film will be different from Disney's 1998 animated version in the sense of it will not be made as an animation movie, but rather as a live-action movie. Furthermore, it will introduce Mulan as a teenager and will add romance to Mulan's life.

Christopher Brough, head of MoviePlus Canada, clarified about the matter to The Hollywood Reporter on Monday, October 13. He said, "The Disney toon version takes a 4-foot-high viewpoint, from a child's perspective. We will introduce Mulan at an older age and blend her story with a romance. Mulan is China's Joan of Arc story."

News
>
Music News
October 15, 2008 05:05:09 GMT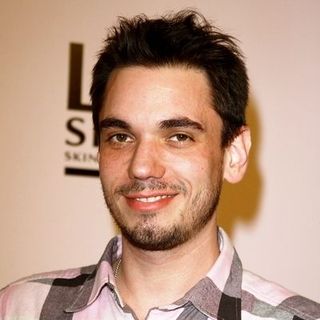 DJ AM is confirmed to make his first live performance after on 's tour. "He's the greatest rapper in the world," AM says. "This is the biggest thing that's happened in my career."

According to AM's publicist, Jenni Weinman, the disc jokey celebrity will join the rap mogul on Wednesday, October 15 at Hollywood's Palladium. After his collaborative show with DJ AM, Jay-Z still has several dates to go for his tour, including shows on October 16 in Houston and October 25 in Charlottesville, Virginia. However, it's still unknown how many dates DJ AM plans on joining Jay-Z for the roadshow.

News
>
Celebrity Gossip
October 15, 2008 04:59:42 GMT

Young and famous are the two things that U.S. band and German band have in common, aside from the various accolades they've won which earn them praise from their dedicated fans. Attempting for career expansion in a bid to win people's hearts to be the first best, both bands are about to cross each other's country.

Nevertheless, the competition is fair as both bands had been spotted getting friendly during this year MTV Video Music Awards, held in L.A. on September 7, where they were nominated for the same category, Best Pop Video. Putting aside their many yet unique differences, all bands' members struck poses for the camera, standing side by side and having each other's back when they met shortly before the awards show in New York.

News
>
Movie News
October 15, 2008 04:48:48 GMT

"", the drama movie based on Chris Cleave's best selling novel, has got one of its international trailers exposed. Aimed for the U.K. viewers, the sneak peek into the London-based flick brings audience first to the marriage life and affair the lead character is having. Then, it displays how her world suddenly crumbles when terrorist attacks a football stadium where her husband and son are in.

Telling the story of a young mother whose life is forever changed by a terrorist attack, the Aramid Entertainment Fund flick follows this mother as she struggles to overcome her guilt and grief after the brutal death of her husband and son. It stars , , and many others.

News
>
TV News
October 15, 2008 04:27:10 GMT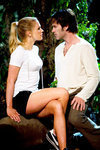 When vampire enters the territory of human, the air becomes tense. In the new episode of "", the two worlds collide in a bar, leading to a brawl that can turn out really dangerous for both.

A trio of rednecks decide to exact vigilante justice on a pack of vampires who crashed Merlotte's in search of their wayward mate Bill. Meanwhile, in search of V juice, Jason travels to Fangtasia, where he bonds with an adventurous young woman named Amy.

News
>
TV News
October 15, 2008 04:14:37 GMT
ABC show their interest move on the new season of "" though it only premiered Tuesday night, October 14. The dramedy TV series is ordered to have four more additional scripts to be produced. The network reportedly were satisfied with the rating it made for the first season and how the new season will well turn out.

"It's an incredible vote of confidence," says the series executive producer, Marc Guggenheim. "I had told that in order to keep production rolling , I would need to know by Wednesday [if they wanted more]. I figured at the very least that would give them a day's worth of ratings to analyze. And they were like, 'Nope, we'll just order them now.'"

News
>
Music News
October 15, 2008 04:11:03 GMT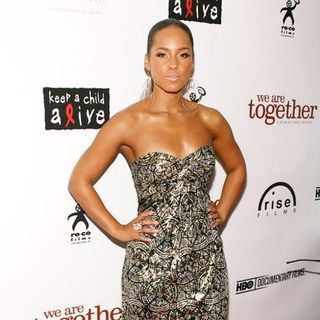 On the announcement of 2008 American Music Awards, has been revealed as an artist who leads the pack with five nods, including "Artist of the Year" competing with , , , and . Meanwhile, on "Favorite Female artist" category, Keys will face a stiff competition with , and .

Furthermore, on the October-14 press conference at the Beverly Hills Hotel, and also unveil that Coldplay and Eagles both earn four nominations while Brown and Wayne follow with three nods. Complete list of the awards' nominees can be found on the . Winners from each category will be determined by online voting on the , starting from October 14 to November 7.

News
>
Celebrity Gossip
October 15, 2008 04:07:24 GMT
People magazine has some details of and 's public date over the weekend which prompted the mounting speculation of a rekindled romance following their much reported break up, occurred in early August this year. The former lovers were first seen reuniting in Boston on Friday, October 10 to attend a concert before then having dinner with friends at Mantra restaurant.

One of the restaurant's staff testified the former lovers acted very "friendly but regular". "We wouldn't have noticed them if someone hadn't called ahead. ... They just came in with their group and sat in the hookah bar and drank and ate," the staff testified.

News
>
Movie News
October 15, 2008 04:02:58 GMT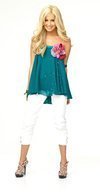 With "" counting down to its theatrical premiere in about ten days, sequel talks of "High School Musical 4" have been brought up once again. On Sunday, October 12 in "Senior Year" press conference, producer Bill Borden stressed that the fourth installment of the highly successful "High School Musical" is to follow saying, "Yes, there will be a fourth movie."

Hollyscoop reported that Borden further explained, "We haven't actually really even talked about 4 that much together. But we've been working so hard on 3. As a producer, I haven't talked to Disney about 4. We have a ways to go." Though insisting that "HSM 4" will be made, he rejected the idea that it will follow one of the stars to the college. "Personally, I don't think it will be College Musical," so he claimed as quoted by E! Online.

News
>
Celebrity Gossip
October 15, 2008 03:52:17 GMT

Proving to have what it takes when it comes to curvy figure, the girls of go naked for a new anti-fur ad campaign for People for the Ethical Treatment of Animals (PETA). Aubrey O' Day, Shannon Bex, D. Woods, and Aundrea Fimbres take their clothes off for the ad and have their breasts and modesties covered with a "We'd Rather Go Naked Than Wear Fur" banner.

Making use of their pop sensations predicate to pose for the sexy new anti-fur PSA, Danity Kane "want everyone to know there's nothing glamorous or beautiful about wearing fur," PETA writes. "Any time we would see people wear it we'd be like, 'Gosh why'd they wear that? That's so sad. That was a living animal at one point,'" Aundrea was quoted as saying.

News
>
Music News
October 15, 2008 03:10:59 GMT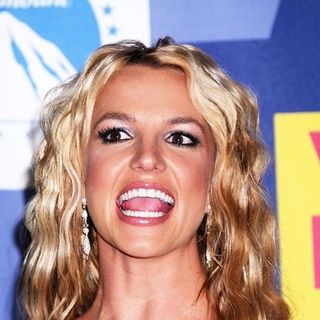 As a promotional project for her upcoming highly-anticipated album "", has planned to hit the road for a world tour next spring, according to Billboard. While there are no words on when an official announcement will be made by Spears' camp, the 26-year-old singer has signed a deal with major tour promoter company AEG Live for her upcoming roadshow.

Previously, with New York Z100 radio station in late September, the artist, who is seen completely nude on her , confirmed that the forthcoming tour will not be something limited just to the United States. " ... Definitely next year, definitely," she said at that time when asked about her roadshow plan. " ... Probably all around the world."

News
>
Movie News
October 15, 2008 03:09:32 GMT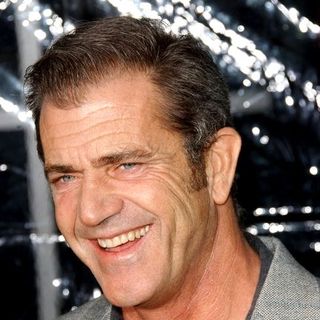 will not take a run at "". The conviction of Gibson's reluctance to sign on with the new flick comes from Richard Donner, the director and producer of "Lethal Weapon" franchise, in an exclusive interview with Los Angeles Times on October 13.

"Mel turned it down," Donner said. "I would like to think that Mel turned it down because I wasn't involved. Knowing Mel, I would like to think that. Would that be the kind of thing he does? It sure would be." However, up to date, there is no official statement related to Donner's statement from Gibson's camp.

News
>
TV News
October 15, 2008 02:53:39 GMT

A slightly longer promo of "" 2.07 has been outed by The CW, showing more on the scenes where Chuck seduces Vanessa to help Blair's evil scheme. After Vanessa threatens to use a picture of Catherine and Marcus to blackmail Blair into being nicer, Blair decides to get a revenge through the help of Chuck.

Blair's order is simple, "seduce and destroy" and Vanessa appears to really fall for Chuck, considering that she "was wrong about him", but Chuck wants to "raise the stakes" with Blair. who portrays Vanessa commented on the episode, saying "There's some flirtation with Chuck Bass coming up - but I think she still misses someone else."

News
>
Movie News
October 15, 2008 02:41:56 GMT
On October 21, fans will be treated with exclusive never-before-seen footage of "" and "" at the Third Annual Scream Awards, "Scream 2008". The exciting news was revealed by Spike TV on Tuesday, October 14, through the press release on the honoring of as the recipient of the first-ever Legend Award.

Beside uncovering the world premiere of the footage from the two Warner Bros. highly anticipated movies, the network also came out with more names for the presenters, including , , , , , filmmaker Frank Miller, director Jon Favreau, and and the cast of "". Additionally, and have been appointed to be the performers, Pumpkins with their new hit "G.L.O.W." and Kerli with "Walking On Air".