News
>
Movie News
October 15, 2008 03:09:32 GMT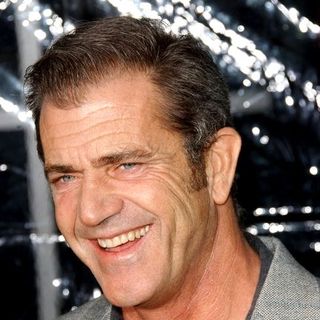 will not take a run at "". The conviction of Gibson's reluctance to sign on with the new flick comes from Richard Donner, the director and producer of "Lethal Weapon" franchise, in an exclusive interview with Los Angeles Times on October 13.

"Mel turned it down," Donner said. "I would like to think that Mel turned it down because I wasn't involved. Knowing Mel, I would like to think that. Would that be the kind of thing he does? It sure would be." However, up to date, there is no official statement related to Donner's statement from Gibson's camp.

News
>
TV News
October 15, 2008 02:53:39 GMT

A slightly longer promo of "" 2.07 has been outed by The CW, showing more on the scenes where Chuck seduces Vanessa to help Blair's evil scheme. After Vanessa threatens to use a picture of Catherine and Marcus to blackmail Blair into being nicer, Blair decides to get a revenge through the help of Chuck.

Blair's order is simple, "seduce and destroy" and Vanessa appears to really fall for Chuck, considering that she "was wrong about him", but Chuck wants to "raise the stakes" with Blair. who portrays Vanessa commented on the episode, saying "There's some flirtation with Chuck Bass coming up - but I think she still misses someone else."

News
>
Movie News
October 15, 2008 02:41:56 GMT
On October 21, fans will be treated with exclusive never-before-seen footage of "" and "" at the Third Annual Scream Awards, "Scream 2008". The exciting news was revealed by Spike TV on Tuesday, October 14, through the press release on the honoring of as the recipient of the first-ever Legend Award.

Beside uncovering the world premiere of the footage from the two Warner Bros. highly anticipated movies, the network also came out with more names for the presenters, including , , , , , filmmaker Frank Miller, director Jon Favreau, and and the cast of "". Additionally, and have been appointed to be the performers, Pumpkins with their new hit "G.L.O.W." and Kerli with "Walking On Air".

News
>
Music News
October 15, 2008 02:14:23 GMT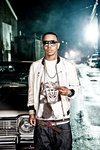 Rapper has debuted a music video in support of his new single "Put It on Me". Directed by Kevin Shulman, the video begins with a capture of a young lady driving on her car. The scene then switches on to another scene which displays Berg rapping his verses to the camera.

"Put It on Me" is an iTunes bonus track which features S. A. G. & StLou.Hitz. The 4-minute song appears on his debut album "". Featuring guest appearances from , , , , , and Collie Buddz, the album is co-produced by himself teaming up with Rob Holiday and it has been dropped since August.

News
>
Celebrity Gossip
October 15, 2008 01:38:57 GMT

and spark romance rumors after they were caught on camera cuddling and kissing at the grand opening of his new Korean BBQ eatery Shin in Hollywood on Monday night, October 13. E! Online broke the report, claiming the two stars were spotted getting intimate at a table late in the evening. They, nevertheless, avoided on being photographed together as they reportedly left the hot spot separately.

Butler was one of the celebrity investors in the eatery venture. During the opening, he also served guests drinks behind the bar. Music producer and frontman are just some of the other celebrity names involved in Shin.

News
>
TV News
October 14, 2008 09:56:25 GMT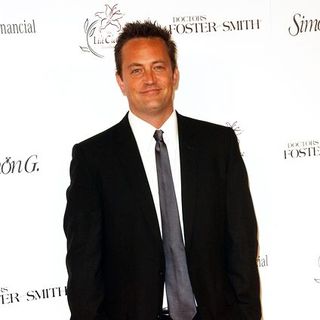 will have his own dark comedy series on Showtime, "End of Steve". The TV network has picked up the series which was written and produced by Perry and a veteran producer, Peter Tolan, from Sony Picture Television.

The series will star Perry as the main character, Steve. He is the host of a local talk show in Rochester, N.Y, who is unhappy, egomaniacal, and seeking redemption both personally and professionally. Steve tries hard to achieve professional and personal happiness including romance.

News
>
Celebrity Gossip
October 14, 2008 09:49:00 GMT
Reaching the age of consent to be able to vote in the highly anticipated U.S. presidential election this coming November, cast of Disney's "High School Musical" break their silence over getting able to vote for the first time. , , and Matt Prokop have all shared their political views with Hollyscoop.

Unlike Zac who declined to share about which candidate he will vote for, Bleu willingly shared he's voting for Barack Obama. "I am registered to vote, and I'm a Barack Obama supporter," the young actor proudly said.

News
>
Movie News
October 14, 2008 09:47:21 GMT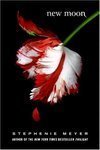 Though "" won't be hitting the big screen until November, Summit Entertainment have been reported to move ahead with the making of its sequel. Breaking out the report on Monday, October 13, Nikki Finke of Deadline Hollywood Daily noted that the sequel will be based on Stephenie Meyer's next book of the series, "New Moon".

Though mentioning that the studio have officially gone ahead with their plan for the sequel, no further details about the sequel is shared. About the book from which the second movie will be based on, it has been said to be focused on losing true love. In the follow-up story, Isabella "Bella" Swan has grown to be an eighteen-year-old young woman.

News
>
Music News
October 14, 2008 09:46:25 GMT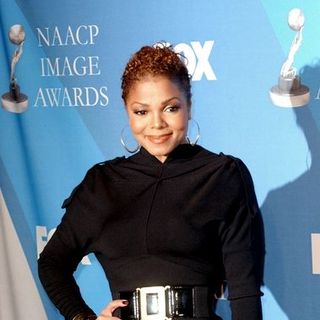 Due to her mystery ailment, has been advised by her doctor to cancel another gig from her "Rock Witchu" tour. She was actually scheduled to resume her tour on Monday night, October 13 at Syracuse's Turning Stone Resort in New York after canceling a show over the weekend in Connecticut but "due to doctor's order", the show has been canceled.

Since briefly hospitalized in Montreal during a sound check before taking the stage on September 29, Jackson has scrapped at least six dates from the scheduled shows of her "Rock Witchu" tour. Beside ordered to postpone the October-13 gig, Jackson is also asked to scrap planned show in the Big Apple which has been re-scheduled from October 16 to November 1.

News
>
Movie News
October 14, 2008 09:00:12 GMT

Though expressing his enthusiasm for "" follow-up earlier, apparently won't be making another appearance in "". Giving an updated report on the casting news, The Hollywood Reporter claimed that the 39-year-old's part as Lt. Col James 'Rhodey' Rhodes, Tony Stark's best friend and future War Machine, will be taken over by his fellow "" actor .

Speculating further on Howard's exit from the sequel, the publication noted that the conflict between Howard and Marvel Studios may be grounded from the financial differences, especially with the previous financial problem with director Jon Favreau. It should be noted though that Marvel have yet to release any statement on this possible replacement of Howard with the "" star.

News
>
TV News
October 14, 2008 08:59:39 GMT

The CW drama series, "" and "", will be shut down temporarily. Media Rights Capital as the producer of the series has confirmed on Monday, October 13, that the hiatuses are given for about 4 to 6 weeks.

An MRC spokeswoman said that the time-off has the function to give the writers time to finish the script schedule. It also can give time for MRC to examine the shows' ratings which later on can be the basis to decide whether the shows must go on or not.

News
>
TV News
October 14, 2008 08:46:44 GMT

The border between the heroes and the villains is getting blurry in the new episode of "". Betrayal and force are taking over as Mohinder goes from bad to worse. When Nathan and Tracy come to him to learn where their abilities came from, he injects Nathan with an unknown substance to make Nathan pass.

Meanwhile, Hiro and others accept offers to join Pinehearst Industries. After the Company is paralyzed, Peter goes to Pinehearst, its rival, for information. Claire and Sandra try to save Meredith from Doyle, one of the escaped villains.

News
>
Music News
October 14, 2008 08:39:37 GMT
pens new singles about his failed marriage with . Revealing that he had been working on his upcoming album since 2005, just weeks after his divorce, he says, "It's no secret ... there are about four or five songs that are about Renee."

"I was probably as emotionally and mentally exhausted as I'd ever been. And that was due to a lot of things ... having the foot on the gas pedal constantly, and my breakup with Renee Zellweger," he explains about the writing process of his new songs. "It's the truth. It's my life. I've been in a lot of states of mind in the last three years...I've let myself be more emotionally vulnerable in some of the lyrics. I think that was good therapy."

News
>
Movie News
October 14, 2008 08:13:38 GMT

While promoting his ABC television show "", screenwriter Marc Guggenheim sets the stone straight on the rumors flying around the forthcoming comic book adaptation "", including the one which suggested that . About the latter issue, he confesses to , "I read that online, actually."

Though noting that he has no idea on Gosling's rumored part, he is excited of the possibility stating further, "That was how I got that news. As one of the writers, I'm not really involved in the day-to-day pre-production on it all. But I think it would be pretty amazing. I'll go on record saying that."

News
>
TV News
October 14, 2008 07:52:10 GMT

"" will not be in peace next week, as a preview from the episode which will be tentatively called "Messin' with the Kid" has indicated so. The episode where the chaos begins will be aired on October 20 at 9/8c on The CW.

First of all, Jamie will get into a fight with a kid named Chuck who makes fun of his cape at school, while his grandparents Dan and Deb get into a heated conversation themselves. Brooke continues to take care of Sam but got a slam of the door. Gigi, Mouth's former intern at the TV station, comes back and tries to get in between Mouth and Millicent.