News
>
Movie News
September 01, 2008 04:22:23 GMT

The drama thriller from director Rodrigo Garcia, "", has just revealed its trailer. Focusing on the mystery lying behind one surviving passenger of a plane crash, the video lets out a unique and interesting footage from the Columbia Pictures' flick starring and .

Claire Summers is a young therapist assigned by her mentor to provide counsels to ten survivors of a plane crash from which one surviving passenger, Eric, gets super powers. Intrigued by the secrets surrounding Eric, she builds up a relationship with him that soon takes a romantic route. But, as the romance blossoms, the survivors begin to vanish one by one.

News
>
Music News
September 01, 2008 04:09:19 GMT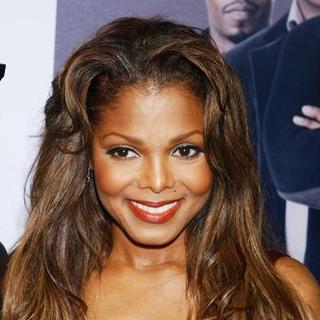 has helped 's fans to have more details on her upcoming "Rock Witchu" tour again. The producer who is also Janet's long-time lover went behind the scene of her concert rehearsal, digging out the opening act of the tour straight from Janet's mouth plus giving a look into the costumes.

In the video that was posted on his official YouTube account, Dupri who was denied a backstage pass initially, took the audience to the dressing room where Janet was standing in front of the mirror. Janet, seemingly annoyed by the presence of the camera, reluctantly spilled that rapper will open the North American leg of her tour.

News
>
Movie News
September 01, 2008 03:42:29 GMT

Confirming that he is working on developing a sequel to the surprising summer blockbuster movie "", Mark Millar shared a more interesting tidbit on "". In a recent interview with Newsarama, he revealed that the second movie will be a continuance from the first and it will make use of very little parts of the comic book.

On his involvement on developing the material, he said, "What I will be doing is providing them with a very small amount of stuff for a story, and that will be used as a basic story that they can build from." He then added, "It will be a small outline that can possibly be picked apart and not used - but it will be something exclusively for the second film, and no one will ever really see it."

News
>
Celebrity Gossip
September 01, 2008 03:17:08 GMT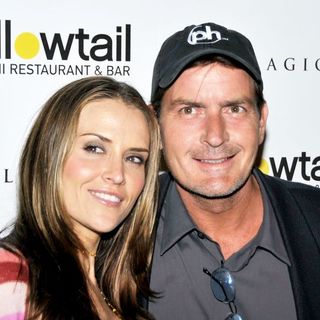 Expecting their first child together, and his new wife Brooke Mueller are thinking that they're going to have a baby boy. The pair openly admitted that they're hoping to have a boy, telling People at the opening of Yellowtail Sushi Restaurant in Las Vegas on Friday, August 29 that the odds of them having a son are in their favor since he has had three daughters from previous relationships.

The TV actor even is "batting 100 percent" that he and Mueller will be decorating the nursery with baseballs and not Barbie dolls. "Odds are it's a boy, but we'll be happy with either sex," so she said further. Sheen went on adding, "We're just hoping for a healthy baby, but there's a chance (for a boy) - odds are positive."

News
>
Music News
September 01, 2008 03:10:39 GMT

Rock band have released a music video that opts a wild party theme where all five members of the band sleep with the same blond girl. The new video is premiered in support of their new single "Use Me" which will be the first single lifted from their new album "".

The video that was directed by Wayne Isham (, ) is an MTV version and close-captioned. It opens with the band arriving in a mansion with their respective girlfriends to attend a party. While the scenes are intercepted with them playing during the party, it also follows a story of a mysterious blond who has bedded all five of the band's members.

News
>
Movie News
September 01, 2008 02:53:59 GMT

More and more photos from the highly anticipated sixth installment of "Harry Potter" movie, "", have been outed. After were presented earlier, two new photos are coming out in which one of them exposes the Burrow set.

The behind-the-scene look into the Weasley family's residence which can be seen below highlights three "Harry Potter" main characters, the boy wizard Harry himself, his best friend Ron Weasley and Ron's sister, Ginny, as they are sitting on the couch laughing. Meanwhile, the picture posted on the news photo which is focusing on Harry and his foe, Draco Malfoy, supposedly couldn't be accounted new since it has been shown in Entertainment Weekly earlier. However, it is the high resolution version of it.

News
>
Celebrity Gossip
September 01, 2008 02:35:53 GMT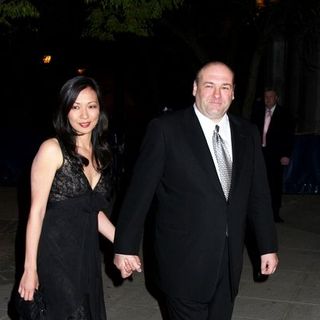 is a husband again. The actor, best known for his highly acclaimed role as Tony Soprano in the hit HBO's TV series "The Sopranos," married former model Deborah Lin on Saturday, August 30 in her hometown of Honolulu.

Gandolfini, 46, and Lin, 40, exchanged wedding vows in front of close family and friends. Their intimate wedding ceremony, held at Central Union Church, was surrounded by white lilies and rhododendrons. The bride was seen wearing a white gown made of Italian lace, whereas the groom wore a black tuxedo and white tie. A harpist was heard playing the "Hawaiian Wedding Song" in the background.

News
>
Music News
September 01, 2008 02:34:30 GMT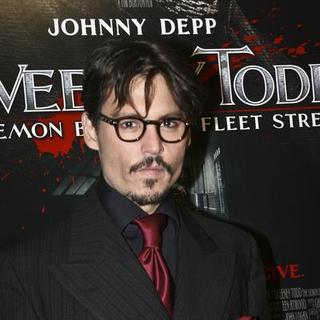 started off as a musician and he apparently never abandoned the passion. The actor who is famous for his portrayal of Captain Sparrow in the "Pirates of the Caribbean" series, picked up his guitar one more time and took the stage to hold a charity concert for the second Sheila Witkin Memorial Reunion.

The monumental event that was held starting from Friday, August 29 over the course of two days, reunited Depp and his high school band mates The Kids in Florida. Depp who was dressed in ripped tee and jeans, played the band's old hits such as "Can't Believe", "Time to Explain", and "Babe" during a 90-minute play set.

News
>
Movie News
September 01, 2008 02:15:13 GMT

"" stands unchallenged at North American three-day weekend box office. For the third weekend in a row, the 's action comedy film stays at the #1 slot beating out its recent competitors, including "", "" and "", by grossing $11.5 million.

Though experiencing a 29.2% deficit in sales this particular weekend, the DreamWorks Pictures' movie is the only film at the chart which breaks out the $10 million mark. On the success of "Thunder" in securing the first place for the third time, Media By Numbers' president Paul Dergarabedian commented, "For this movie to finish first three weeks in a row is really impressive. The great word-of-mouth helped, and people are obviously in the mood for comedy."

News
>
Celebrity Gossip
September 01, 2008 02:02:12 GMT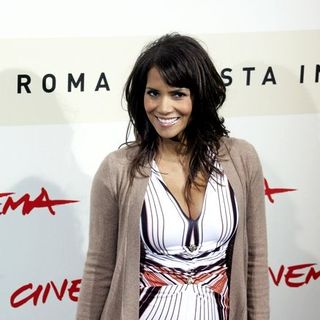 Keeping her baby daughter, Nahla, away from media spotlight since she was first born, introduces her to the world, taking the little girl to the zoo. The mother and daughter duo were seen spending their day at the Los Angeles Zoo on Saturday afternoon, August 30.

Berry was seen wearing a cream tank top and white short pants. She wore a huge sunglasses and a pair of flat sandals. Her mother Judy was seen accompanying them. The family also took along with them a number of security team. of Berry, Nahla, and Judy enjoying their day at the zoo can be seen at Gossip Girls.

News
>
Music News
August 30, 2008 07:34:48 GMT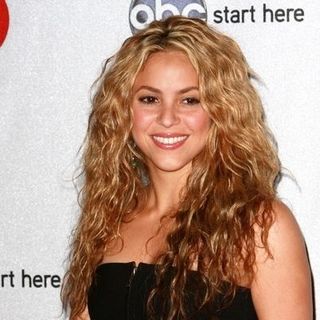 Ambassador for Latin pop music, , has reportedly revealed that she is now in the recording room to get her new song done. An Arabic-American singer named Dania Youssef is chosen to be her partner in the not-yet-titled song.

The song, that is still in the work, is written in half English and half Arabic lyrics, which will see Arab world from a positive point of view. Furthermore, an Egyptian composer Mohamed Saad is reportedly writing the Arabic portion of the song, as well as the music.

News
>
Movie News
August 30, 2008 07:05:29 GMT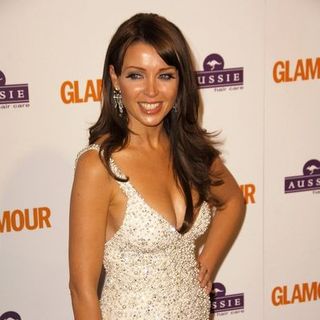 Australian pop singer-turned-"X Factor" host, , is up for another feature film role. According to Ananova, the younger sister of famed songstress has been signed in to star as Rio Ruse, an MI6 agent who is also a lab technician in British spy thriller entitled "Vauxhall Crossed".

Though her role is reportedly a small one, it will still have some significant effects to the plot as Ruse is set to save fellow agent played by Hugo Speer in a shoot-out. This part won't be Minogue's first experience starring in a movie as she has minor role in Jan Wentz's 2004 "The Porter". Minogue will be joining the cast that include also Ewen MacIntosh and Sarah Jayne Dunn.

News
>
Music News
August 30, 2008 07:01:13 GMT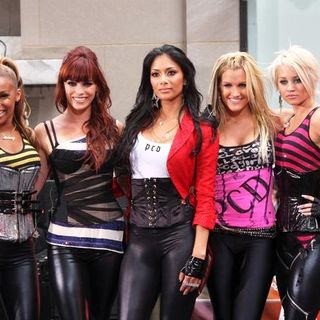 Hot female group have just released a second single from their upcoming second album through their official website. The song is called "Whatcha Think About That" and confirmed to appear on their upcoming sophomore album "".

The tune, which carries 's vocals, talks about getting rid of a boyfriend, who is not good enough to be with. Some of Missy's verses say, "Up in that club it's just me and my girls, play like kissing on girls."

News
>
Celebrity Gossip
August 30, 2008 06:50:32 GMT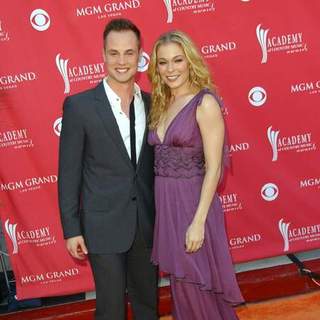 Having been married for six years, and her husband Dean Sheremet reportedly are planning to renew their wedding vows. It remains sketchy on why the couple decided to do so. Yet, it's been reported that they will do it this weekend.

In Touch Weekly broke the news, claiming in a report on its site that Rimes and Dean are going to wed again on Saturday, August 30 at the Calistoga Ranch in the Napa Valley, California. The couple have yet confirmed the report and there have yet words on the people who are going to be invited to attend the event.

News
>
Music News
August 30, 2008 06:47:45 GMT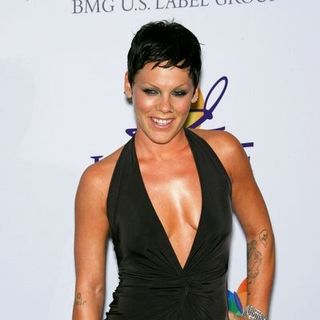 is on full throttle to promote her upcoming effort which will be titled "". Beside being scheduled to sing "So What" at 2008 MTV Video Music Awards in Los Angeles on September 7, she will also play the same song in Australia. The singer has been lined-up as one of the performers at this year's ARIA Music Awards.

The Australian annual awards show will be held on October 19 at Sydney's Olympic Park and the nominees will be announced on September 10, the same day tickets for general public will go on sale. The performance is only one part of her promotional appearances in Australia. She will return to the country in April 2009 for a supporting tour.