News
>
Celebrity Gossip
June 19, 2007 02:46:41 GMT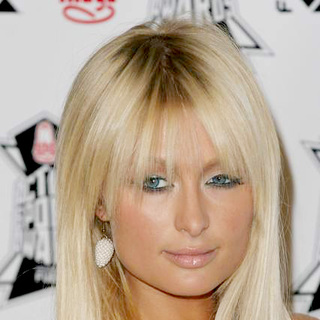 Does she change already? showed her softer side when parents, Rick Hilton and Kathy Richards, visited her in Los Angeles prison on Sunday June 17th.

Momma Kathy said her beloved daughter "is doing very well and much better." The only problem is that she's been cold in her cell. Being asked on what Paris does on her free time, the former actress said she "just looks at the four walls and reads some nice fan mail."

News
>
Celebrity Gossip
June 19, 2007 02:10:00 GMT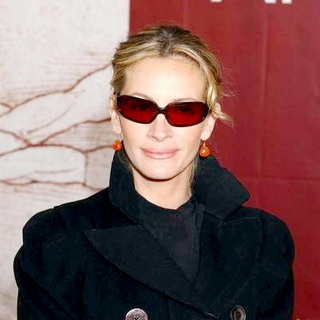 finally pops. The actress gave birth to her third child with cinematographer husband Daniel Moder Monday June 18th. The newly born, a baby boy named Henry Daniel Moder, weighed 8 1/2 pounds.

The star's rep, Marcy Engelman, confirmed the good news, saying Henry was born at a Los Angeles hospital. "The Moder family is doing great," the representative said.

News
>
Music News
June 18, 2007 09:51:14 GMT

If has had his sparkle this year, his ex-band mate in Ringo Starr would also like his. The 66 years old singer sealed a deal with Capitol/EMI to release his catalogue online.

His classics from albums "Beacoups of Blues" (1970) and "" (1973) will be made available for downloading starting from August 28. Also available online is "", a compilation containing his best hits like "It Don't Come Easy" and "Sentimental Journey". The album will also be released in a CD format and CD/DVD package featuring a film and video clips bonuses.

News
>
Movie News
June 18, 2007 09:13:35 GMT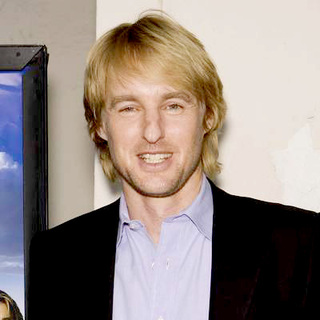 No doubt will add up the degree of laughs for the project, and have both signed on to DreamWorks' comedy "", Variety has revealed.

Toplined by , the flick follows a group of actors as they go on location to shoot a war movie only to find that reality replicates their plot. Also submitted into the cast lineup are Brandon Jackson, , , Matt Levin, and Andrea De Oliveira.

News
>
Celebrity Gossip
June 18, 2007 08:56:21 GMT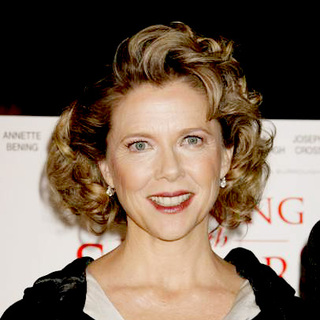 It's been 20 years since her last Broadway performance and now is about to return to the stage, starring in "The Female of the Species," a new play by the Australian writer Joanna Murray-Smith.

The six-character play reportedly will see Benning plays the character of "Margot Mason, a feminist literary giant suffering an extreme case of writer's block as deadline after deadline comes and goes on her next book. When a young fan arrives unexpectedly at her country home, Margot's world slowly and comically begins to unravel as family and friends show up and debate the virtues of her best-sellers, her inconsistent world view, and her decidedly un-motherly touch."

News
>
Movie News
June 18, 2007 08:40:19 GMT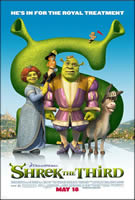 After reigning for three weeks, time has come now for the Pirates to retreat and leaves the throne for the green ogre to claim.

Manages to rack up a superb tally of $46 million from 3,693 screens in 36 markets, "" triumphantly goes past "" to take over the top position on weekend international box office ended June 17, 2007 after the seafaring tale proves to fare lower with $32.6 million it has garnered from 17,500 screens in 103 territories.

News
>
Celebrity Gossip
June 18, 2007 08:13:28 GMT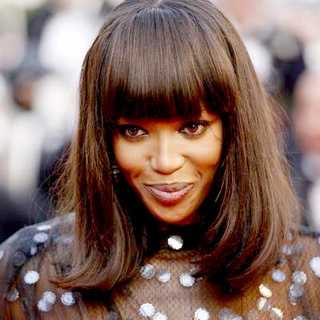 does learn her lesson. Being sentenced to five days community service after pleaded guilty to a charge of reckless assault against her maid Ana Scolavino on January 16, 2007, apparently, has taught the British supermodel the best lesson of life. Maybe won't involve in worse legal wrangling, Naomi decided to make good with her former secretary, Amanda Brack, who accused her of physical and verbal assault.

The settlement of the lawsuit brought by Amanda became final Thursday June 14th, when Manhattan state Supreme Court Justice Emily Jane Goodman officially issued an order to dismiss the case. Details of the settlement were being kept under wrap, and neither party give any comments concerning that encounter.

News
>
Movie News
June 18, 2007 08:02:10 GMT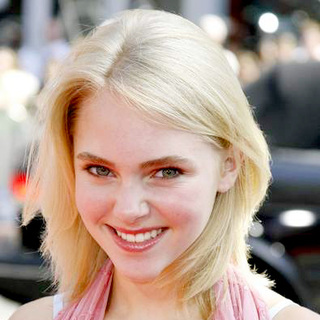 Strike a reunion following the success of "", director Gabor Csupo and child actress are joining forces to work together in "", a new film feature Walden Media is developing for Fox-Walden to distribute.

Based on Lauren St. John children's novel of the same name, the project centers on a young British orphan who is sent to live under her grandfather's care on a South African wild preserve. Her life is changed forever when she sets out to discover the truth about a fabled and mysterious white giraffe.

News
>
Movie News
June 18, 2007 07:27:50 GMT
Giving attention to working girl theme, Columbia Pictures is about to spark a new feature concerning such topic from the script written by Pierce Gardner of which rights it has satisfyingly obtained.

Intended to be a comedy movie, the project concerns a divorced mother who is lost at her new job until she realizes that her experience dealing with spoiled toddlers gives her exactly the tools she needs to deal with spoiled executives. Names to helm and star have not yet been revealed, but it is informed that Neal H. Moritz will serve as the producer.

News
>
Music News
June 18, 2007 06:54:28 GMT
With a chart-topping album coming out few months before 2007 MuchMusic Awards, became an expected winner in the event. Her winning of two categories however, is toned down with a bigger number from .

The rock band snatched three trophies mainly for their video "Fallen Leaves". Both Best Video and MuchLOUD Best Rock Video were taken home along with obviously, people choice's of Favorite Canadian Group.

News
>
Movie News
June 18, 2007 06:48:53 GMT
Previously attached to "" back when Paul Greengrass was set to direct, British actor Paddy Considine has brought in a surprising scoop regarding the flick's cast on his official fansite, .

The "" star pointed out that Warner Bros Pictures has given Oscar nominee a slot to play masked vigilante Rorschach in the movie, a character originally intended for him to portray. Haley, a native of Northridge, California, recently won a handful of critics' awards for his role in "" and has already been picked to take part in "Winged Creatures" and "" for 2008 releases.

News
>
Celebrity Gossip
June 18, 2007 06:14:18 GMT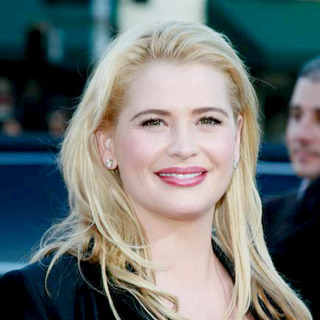 Actress Kristy Swanson got herself into trouble when she involved in an altercation with the ex-wife of her companion and former skating partner, Lloyd Eisler, which then resulted in her arrest on late Saturday night June 16th.

Kristy was being escorted by police officers into the police station in Kingston, Ontario, after Eisler's ex, Marcia O'Brien, filed a complaint against her. Confirming the unfortunate to People, the "Skating with Celebrities" star said, "I had to go the police station where I had an appointment at 9 p.m. to begin the process of being arrested".

News
>
Movie News
June 18, 2007 05:21:20 GMT
Well, this no doubt will be real great news for the game lovers out there.

Legendary Pictures has put on its official website a list of titles in development which surprisingly includes "", a project that is likely to be a big screen adaptation of Blizzard Entertainment's popular videogame of the same name.

News
>
Celebrity Gossip
June 18, 2007 05:01:58 GMT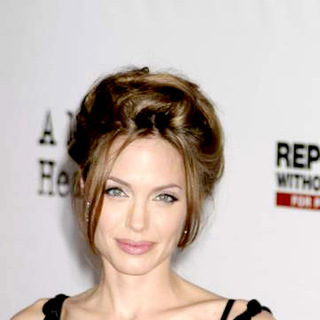 Reconciliation is on its way for the father-daughter. has, in an interview with the U.K.'s Evening Standard newspaper, revealed her willingness to reconcile with her much-estranged father, actor .

"I am hoping my relationship with my father will be more private in the future," Jolie told the newspaper. "At the end of the day we both wish the best for each other and we'll try to start communicating in some way."

News
>
Music News
June 18, 2007 05:00:10 GMT

One of the most anticipated music festivals this year has wrapped up its program that contains more than 100 acts. The 2007 Bonnaroo Festival ends Saturday night (June 17) with giving a nice closure.

The White siblings turned the stage flaming red and performed the usual minimalist set. Opening the show with "Dead Leaves and the Dirty Ground", they mixed their classics with the new "" series. For the last piece, the duo decided to do the Grammy winning song "Seven Nation Army" that further invited roars from audience. Jack White then said goodbye by saying "My sister thanks you and I thank you. God bless you Bonnaroo and God Bless you Tennessee."