News
>
Movie News
May 12, 2008 03:26:08 GMT

As "" is nearing to its theatrical release, a brand new trailer of the action adventure movie has surfaced on the net. It runs a few seconds less than coming out few weeks earlier and look pretty similar to the latter though still gives out a slightly different footages.

Giving a bit varied look from the second trailer, this one exposes the actual Crystal Skull. It also shows a plane flying over markings in a farm land. Slash Film explained that the markings are known as the Nazca Lines, which is located in Nazca Desert, Peru. The lines are said to be the evidence of early contact between man and aliens. Since the release of "Indy 4" first trailer, the movie has been linked to the ET matter as the first indicated that the movie hinted close relation to a constricted government facility in Roswell, New Mexico which holds strong connection with aliens.

News
>
Celebrity Gossip
May 12, 2008 03:17:23 GMT

Always try their best to keep their romance away from the spotlight, and his actress girlfriend have just topped the list of Hollywood's Buffest Couples, which is conducted by In Touch magazine. Justin and Jess have been dating since May last year. Speculation of a romance between the twosome began circulating after the Golden Globe Awards on January 15, 2007 when they spent hours together at the post-show party hosted by in Los Angeles.

Keeping their lips sealed at the very early stage of their relationship, they nevertheless are often being spotted spending time together at a number of occasions. However, it was not until June that same year that they went public with their romance, being seen holding hands and kissing aboard a speedboat in Oslo, Norway.

News
>
Music News
May 12, 2008 03:11:00 GMT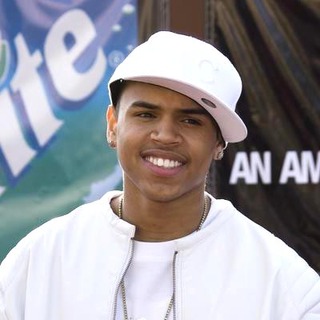 Closing in to the release date of his repackaged album "", due out on June 3, two new songs from 's album have been leaked on the Internet. The two new songs are "Last 2 Know" and "Superhuman" featuring .

Previously, "Last 2 Know" was not on the list of the brand new tracks on the album, the single is being listed on the leftover tracks. Meanwhile, "Superhuman" is already been confirmed being one of four new songs included on the upcoming album, while the other three songs are, "Forever", "Heart Ain't a Brain" and a remix of "Picture Perfect (Remix)" featuring and .

News
>
Celebrity Gossip
May 12, 2008 02:43:03 GMT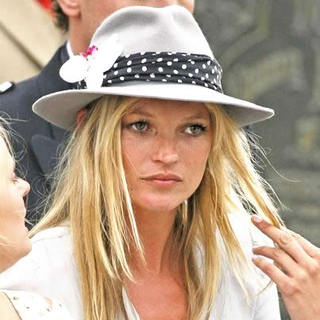 is playing a supportive girlfriend for boyfriend Jamie Hince who reportedly has become a keen artist and is planning an exhibition for his work. The supermodel, who recently has been included in Forbes' annual list of the World's Top-Earning Models of 2008, has been posing nude for The Kills guitarist and willingly has her portrait to be exhibited.

"Jamie has done a selection of paintings, including one of Kate, and plans to exhibit in a gallery after The Kills have finished touring," a source has told the Sunday Mirror. It has yet been disclosed on when and where the exhibition will take place.

News
>
Music News
May 12, 2008 02:40:29 GMT

AceShowbiz.com has selected R 'n' B music group to be featured as the Artist of the Week of week 20 in 2008. The have significantly made a contribution in the music industry since coming with a boom in 2006 with their hit "Do It to It". The all-girls group are now ready to release their sophomore effort "" which none other than a work of their impressive songwriting skills.

Unlike many group acts that sometimes are fed with materials, the sisters of Cherish took the risk in publishing their own creative work despite their very young age. The result? A single that peaked at #12 on Billboard Hot 100 chart and #10 on U.S. R 'n' B chart plus a video that was constantly requested on BET's 106 & Park. Proving they are capable of their own success, the girls also handle most of the writings of "The Truth".

News
>
Movie News
May 12, 2008 02:32:12 GMT

Being released a week after "" theatrical debut proved to be a huge disadvantage for the big-budgeted car racing movie "" as the Wachowski brothers' film only managed to finish second to the Marvel's adaptation film. To make matter worse, the family adventure movie presented the first flop of 2008 summer movies at this three-days weekend box office which ended Sunday, May 11 by grossing merely $20.2 million, less than half of its original prediction, in its opening weekend.

Leaked words on the reasoning of the film's box office failure are that its PG rating hurts the sales badly. The targeted audience which supposedly should be kids aren't familiar with the 1960s' Japanese animation series "Mach GoGoGo" the movie is based on, while the older audience who grew up with the cartoon and excited with the film are said to be scared away by the given rating. Other possible cause put out is the lengthy running time. Timed at two hours and fifteen minutes, "Speed Racer" is considered too long for a family adventure film, especially for the kids.

News
>
Music News
May 12, 2008 02:27:27 GMT

The highly anticipated music video for 's latest single "Get Like Me" has been premiered on May 10. Just like the single, on the music video David was also joined by and .

Beside featuring Chris and Yung, the clip also sees the cameo appearance by famous baseball player Barry Bonds. Beside singing and rapping, on that video David, the "Kiss Kiss" singer and "coffee shop" rapper also did some dancing moves.

News
>
Celebrity Gossip
May 12, 2008 02:06:59 GMT
It appears that and 's alleged romance is the real deal. Neither of them has publicly confirmed speculation of a romance, but more photos have emerged of them getting hot in Miami, where the actress is wrapping up filming "" with , over the weekend.

Let the photos do the talking, Jenn and John were spotted spending time together again. On Saturday, May 10 the hot new celebrity couple were photographed relaxing at the Mandarin Oriental Hotel in Miami, eating, chatting, and smooching poolside.

News
>
Movie News
May 10, 2008 07:45:41 GMT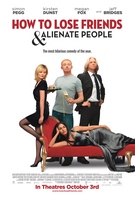 Telling the fairy tale story of a British intellectual who is getting a shot at fame in New York, MGM's forthcoming comedy "" brings a more in depth look into the film starred by , and through its international trailer. At two and a half minutes length, the trailer gives out many hilarious footages and funny situation the main character Sidney Young is in.

Giving a background story to the Robert B. Weide-directed film, the compilation of clips introduces the film by exposing the glamorous life of the celebrities then quickly shifted to show Young grasping the city of light as he makes his way to the famed Sharps magazine. The trailer then continues how he moves up from a mere stranger in a new city to be an insider in New York's socialites. The video can be watched below or on its trailer page at .

News
>
Music News
May 10, 2008 07:18:01 GMT

Although he is not a young artist anymore, proves that he is not a conservative musician and acknowledges the advancement in music technology these days. Proving it, the veteran singer is set to use a new technology for his upcoming album "" audio format. The new hardware is called CODE, and it was developed by John's producer T-Bone Burnett along with a team of engineers.

The new LP due to out on July 15, will be packaged in a different fashion to avoid a possible compatibility issues. For that, the album's package will include 2 disc-set, one is the standard audio edition in the form of CD, while the CODE version is being made on DVD. Although, it will be a two-disc set, the price won't be counted as two CD price.

News
>
Celebrity Gossip
May 10, 2008 07:13:26 GMT
Has been married to since the year 2005, said he has always wanted children of his own. Though so, he admits he hasn't ruled out adoption.

Speaking about that matter, Kutcher has openly revealed that he and Demi have been considering to adopt an orphaned child together. "I have thought about adopting a kid my whole life," he admitted, adding "When I was eight I had a friend called Terry and one day he told me he was adopted. "

News
>
Movie News
May 10, 2008 07:01:06 GMT
Straight from the desk of director Guillermo del Toro comes two brand new featurettes of his upcoming superhero sequel flick "". Each video noted as "Director's Notebook" takes different running time, the first one lasts for more than a minute while the second runs for less than a minute. Still, the two help fans to have an idea about some of the characters featured in the movie.

The first featurette let out the first look into Angel of Death, which is displayed in its original sketch. The footage showing del Toro's earlier drawings is accompanied by his explanations on the intricate character as well as on the changes that had to be done on the realization of the particular character. The next featurette focuses on Abe Sapien character. In it, del Toro discusses about how he wants to give sleeker appearance to the aquatic empath by giving him the sketched body suit. Both featurettes can be enjoyed below.

News
>
Music News
May 10, 2008 06:59:17 GMT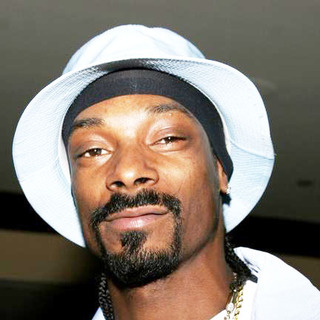 Controversial rapper never stops exploring his creativity in making new projects. This time the rapper is set to go country on his new single. This fact was revealed by Snoop himself to MTV news in an interview with the music channel.

Speaking about his new single which will be called "My Medicine", Snoop said, "Next is 'My Medicine'. It has a country music feel about it. I shoot the video in Amsterdam and Nashville during the Country Music Awards." The rapper added that although it would be different from any of his previous songs, he is certain that fans will still dig it. "It's not a typical hip-hop song, but once people listen to it and see the visual effect to it, they're gonna enjoy it," Snoop said.

News
>
Music News
May 10, 2008 06:19:20 GMT

Indie rock band don't wait long to release a new album. Following the release of their latest set "" in 2007, the band have already started the working of their upcoming album.

The Academy have headed back to the studio earlier this week to begin the album's production. The yet to be titled LP, is set to be the band's third studio album so far. It is also said that the next album would be consisting about 20 tracks.

News
>
Movie News
May 10, 2008 04:57:52 GMT
The harmony singing chipmunks will be back serenading moviegoers in the silver screen. Bringing good news to the 'Alvin' lovers, the 20th Century Fox came out with the release date of the sequel to their successful CGI animated family movie "".

Aiming to generate another big surprise at the box office, "Alvin and the Chipmunks 2" will be officially singing their way to the theaters on March 19, 2010. The sequel reportedly will be focused on the female counterparts of the Chipmunks, the Chipettes which consists of Brittany, Jeanette and Eleanor Miller.