News
>
Celebrity Gossip
July 18, 2008 03:40:44 GMT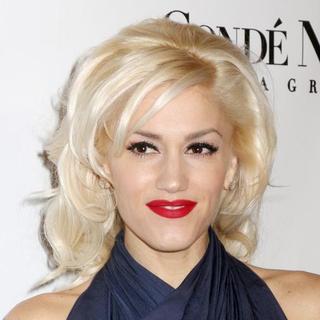 Singer turned fashion designer has been selected as one among the 19 top shoe designers to use her expertise to redesign Dorothy's infamous ruby red shoes from the timeless classic film "The Wizard of Oz". Supported by Swarovski, Gwen, under her L.A.M.B label, will create her own version of the ruby slippers to commemorate the 70th anniversary of the family film epic next year.

Other prestigious shoe designers who are taking part in the project include; Alberta Ferretti, Christian Louboutin, Diane von Furstenberg, Giuseppe Zanotti, Jimmy Choo, Manolo Blahnik, Moschino, Oscar de la Renta and Roger Vivier. All the shoe style gurus will display their designs at the Saks Fifth Avenue department store on September 4 later this year.

News
>
Movie News
July 18, 2008 03:29:58 GMT

On the same day Warner Bros. Pictures released the of "", the studio also deliver an international trailer of their forthcoming spy thriller "". Providing first glimpses into the action thriller starring and , the video footage is relatively short for a trailer, but it is enough to show interesting parts of the movie.

Giving a background to the film's story, the compilation of clips is focused on the two main characters, a former journalist turned CIA operative Roger Ferris and manipulative CIA veteran Ed Hoffman. Throughout the whole video, viewers are displayed the relationship between the two characters, Ferris' dangerous mission as well as the deceiving tricks.

News
>
Music News
July 18, 2008 03:14:42 GMT

The new music video from for his latest single "Magic" has finally been premiered on July 17 via BET's 106 & Park. The new video, which was co-directed by Robin himself and renown director Robert Hales, was supposed to be premiered on July 11 on FNMTV but it got canceled because the clip hasn't finished yet at the time.

The new video features a unique and futuristic features as it sees Robin arrives to earth from a space ship. Beside that, the clip also shows some cool dance moves from the R 'n' B singer who was accompanied by male back up dancers which happened to be himself. Not only featuring himself, the video also featured another female dancer, who also shows cool and sexy dancing.

News
>
Celebrity Gossip
July 18, 2008 03:12:49 GMT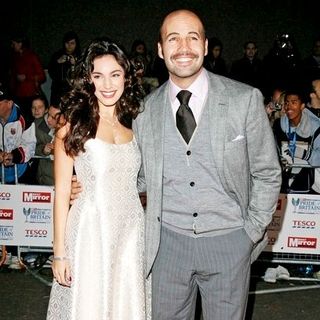 After an on-off relationship, new speculation emerges that will finally wed her actor fiance after she was spotted sporting a ring on her engagement finger. The fact indicated that not only she has rekindled her broken relationship with him, but also her broken engagement, only to fuel further rumors that she will wed him.

In April it was reported that Brook called off her engagement to Zane after re-evaluating her life following her father's death November last year after battling cancer. She was said to have finally decided that he isn't the man she wants to marry.

News
>
Movie News
July 18, 2008 02:47:50 GMT
In the eve of "" theatrical release, an impressive first teaser trailer of "" has been making its way for fans' and movie lovers' viewing. Coming out even before its scheduled debut with the latest Batman movie, the video footage helps viewers to get a closer look into each major character.

Though it doesn't exactly give out the background story to the movie, the compilation of clips really gives out a real look into all the major characters from Rorschach to Silk Spectre and Dr. Manhattan. The trailer opens with Dr. Jon Osterman shown stuck in a room filled with lightning bolts. Electrified, Osterman soon is displayed transforming to be a blue figure known as Dr. Manhattan. Lack in conversation, the compilation of clips let out sequences of memorable moments from the comic book.

News
>
Celebrity Gossip
July 18, 2008 02:40:46 GMT

The complete list of nominees for the 2008 Primetime Emmy Awards was announced Thursday morning, July 17. The 60th annual awards event, which is set to be aired live on ABC from NOKIA Theatre L.A. LIVE, Los Angeles on September 21 later this year, witnessed HBO's miniseries "John Adams" nabbed a leading 23 nominations, namely Outstanding Lead Actor in a Miniseries or a Movie for its star and Outstanding Lead Actress in a Miniseries or a Movie for just to name a few.

Comedy series "30 Rock" followed close behind with 17 nominations and the drama series "Mad Men" was the other big nominee with 16 nods in total. Below is the list of some of the awards nominees. The complete list, meanwhile, can be viewed at Emmy's .

News
>
Music News
July 18, 2008 02:38:38 GMT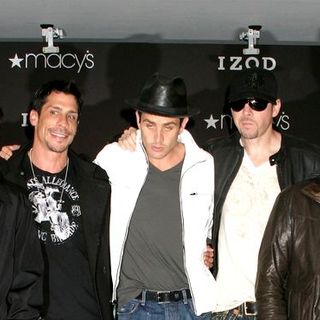 As it was promised, after dropping the first part of their behind the scene's footage for "Summertime" video earlier this month, have now dropped the second part via the group's . The second part of the new music video's making showed the boyband's scenes at Pacific Coast Highway in Malibu, CA , Topanga Canyon and Topanga Beach.

At Topanga Canyon, fans will see New Kids' Jonathan Knight's driving scene, where he was running his car and went to meet up with his band mates at Topanga Beach. At the beach the band gather up and started their journey to the tropical island as it can be seen on the full video that has been premiered on June 8. The group have also confirmed that the third part of the behind the scenes will be dropped soon.

News
>
Music News
July 17, 2008 09:49:35 GMT

Mourning time is over now for as after losing their bassist Johnny Schou on July 1 the band have decided to move on and hit the road for a tour this year. Confirming their plan to get their act back after Johnny's tragic death, the band's frontman Sean Kennedy said, "We not only have lost a band member, but our best friend. The process is just beginning. We will never be able to replace Johnny, but through this tragedy we have all grown even closer together and are going to make him proud."

The band plan to start their tour on July 18 in San Diego, C.A. and set to close it on September 20 in Austin Texas. The full list for their upcoming tour can be checked out at the rocker's official or at their . For the tour, to replace Johnny, the rock act have added a new face Joey Barba, who is also an old friend of the band.

News
>
Movie News
July 17, 2008 09:45:36 GMT

Reports about "" seem to keep pouring down. With the latest news from co-writer Roberto Orci that the shooting was never really halted, actress revealed that the second movie adapted from the popular Hasbro toy line is indeed having lots of action sequences than "".

Sharing her experiences while reprising her Mikaela Banes role in the sequel, she confessed that the movie is having "like a hundred" action sequences. In an interview in Santa Monica, California, on July 14, the actress also discussed about the new Bumblebee. "There's a different Bumblebee, the yellow one that you see in the movie, that we drive. I don't drive it, but it drives at like 120 miles an hour, and we're in it with no seat belts or harnesses or anything. It's, if we die, we die, all in the name of Transformers," she explained.

News
>
Celebrity Gossip
July 17, 2008 09:29:04 GMT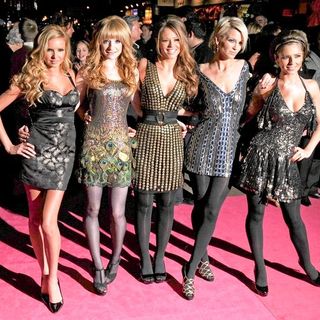 British girl band is invading the small screen. The music act is heading for TV, set to star in a new-developed drama series titled "The Secret World Of Sam King."

The series, created by record label Universal Records, will be shown exclusively to users of teen social networking site Bebo and will base its main character on American Idol judge Simon Cowell. The story of the series will be focused on the early days of the main character, a young boy, in the music business, showing his brilliance at spotting new talents just like Simon did during his youth.

News
>
Movie News
July 17, 2008 09:13:48 GMT

The month of August will be made merrier with the theatrical release of 's newest comedy movie "". As a part of the promotional effort for the promising-to-be-outrageous movie, Rogen and his co-star sat down with Trailer Addict to discuss the Judd Apatow-produced tidbit.

In the interview, Rogen who played Dale Denton and McBride who portrayed Red talk about various topics related to the movie from Rogen's favorite pineapple recipe to the disasters on the set as well as the concept of the film to the cross joints. The interesting discussion can be seen through six short videos posted below. Each of the videos displays the two answering one particular question.

News
>
Music News
July 17, 2008 09:09:46 GMT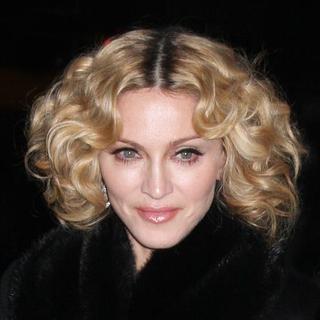 New rumors arrives from regarding her upcoming Sticky & Sweet tour stating that she plans to put and performing on stage with her. The news was sparked by a source who told Thesun.co.uk, "Madonna is always trying to raise the bar and Britney and Timberlake on the same stage would be perfect."

Moreover, the source also claimed that the legendary diva has already asked the two singers saying, "They have both been asked but I think both are a bit reluctant. Britney would find it all a bit emotional and JT might not fancy it. More likely is that they both appear on different dates." The source then also added, "But if anyone can make this happen it's Madonna."

News
>
Celebrity Gossip
July 17, 2008 08:44:58 GMT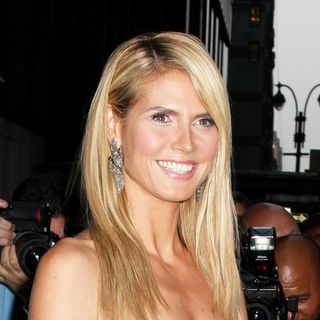 Is a world's famous supermodel, it is understandable that considers her legs as her precious assets. Realizing that fact, she reportedly has insured the body parts for a total amount of 1.1 million pound sterling.

The Victoria's Secret angel has openly revealed that she insured her right limb for 600,000 pounds. As for her left knee, it's worth 100,000 pounds less, 500,000 pounds, since it has a scar on the knee.

News
>
Music News
July 17, 2008 08:40:43 GMT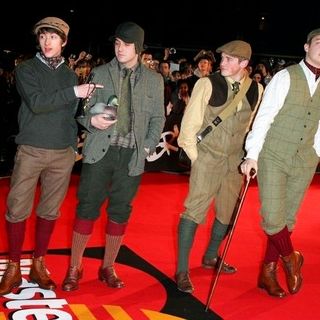 After dropping their sophomore effort "", British indie rock band have now geared up to put out the follow up for the latest LP. To help them finish their upcoming set, the band have asked the assistant of James Ford, who also worked with the band on their second LP, to produce their new record.

Confirming about the news, James explained to the press about the new album plans and also suggested that the work is still at an infant stage saying, "It's too early to say what sort of direction they'll go in next." But the producer also confirmed that the band have already gotten one song finished. "But they've got at least one tune up their sleeves that sounds massive already," he said.

News
>
Movie News
July 17, 2008 08:08:05 GMT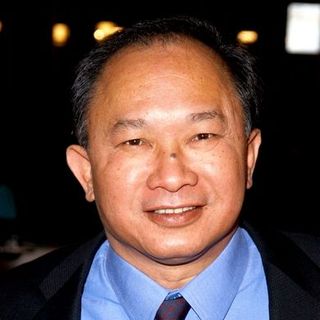 Though his latest epic movie "" still is still awaiting for its official release date in the U.S., John Woo seems to be going ahead with another feature film project. The internationally acclaimed director has been reported to be talked into taking a director position for a comic book adaptation movie entitled "".

Apart from the report of him being signed for the role, no further details about his involvement have been shared out. The 62-year-old director known for his work in "Mission: Impossible II" is currently editing part two of his "Red Cliff" for January release in Asia. The part one has been screened starting July 10 in six Asian territories.