News
>
Music News
June 02, 2008 06:15:43 GMT

is particularly on the busy streaming line after her single "Mercy" swept not only her Welsh nation but almost the entire world. The rising star which is dubbed "the next Dusty Springsfield" but hates the idea, is keen on making her music stretched to its limit. Together with Bernard Butler who is the ex-guitarist of , she has celebrated the success by recording a new song, a cover of Joe Meek's "Please Stay" that will potentially be used as the soundtrack to the producer's biopic.

Already the buzz about Duffy has reached out to lots of fans and also fellow musicians. After her album "" broke through the American music scene by selling 72,000 copies in its first week release, Duffy has been the center of attention among the nation's artists. has publicly revealed her interest in working with her to form a super collaboration together with . Speaking about the latter singer, Duffy has also earned the title of the next "Amy" along with two other rising stars and .

News
>
Celebrity Gossip
June 02, 2008 05:02:36 GMT
is off the single market. The British singer-songwriter is engaged to marry.

She made public her engagement to Benjamin Brewer, the son of Warner Music Group Chairman and CEO Edgar Bronfman Jr., during her concert at the Edmonton Event Centre Tuesday night, May 27. Didn't disclose more details about her engagement, M.I.A. according to a source in the know engaged to Benjamin last week.

News
>
Movie News
June 02, 2008 05:01:47 GMT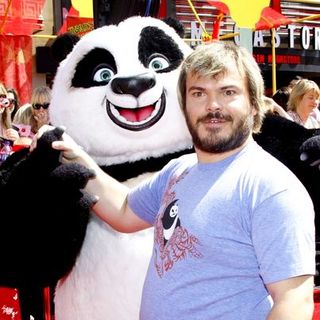 On Sunday morning, June 1, a big enthusiastic but clumsy panda was floating above the Grauman's Chinese Theatre. The enormous helium figure was displayed there to mark the L.A. premiere of the highly anticipated animation comedy "" and also to welcome the Hollywood stars attending the special screening event.

Held nearly three weeks after its world premiere at the 61st Cannes Film Festival back on May 15, the L.A. premiere which covered a block of Hollywood Boulevard saw a unique performance from and 's who sang the film's rendition of "Kung Fu Fighting" in front of the theater before the screening takes place. The event also featured various activities that are entitled using the characters' names, including "Tigress' dance class" and "Viper's Chinese charms".

News
>
Music News
June 02, 2008 04:46:26 GMT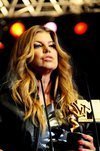 Saturday night, May 31, the 2008 MTV Video Music Awards Japan was held at the Saitama Super Arena and among the winners are some famous names in the music world, such as a.k.a. Fergie, , , and .

At the annual event, Fergie managed to take home one of the top awards which was the Best Female Video for her "Big Girls Don't Cry". Meanwhile, the Best Male Video award goes to Ne-Yo for his "Because Of You" clip. Mariah took home the MTV Video Vanguard award and Avril grabbed the Best Pop Video with her "Girlfriend" clip.

News
>
Celebrity Gossip
June 02, 2008 04:36:19 GMT

Momma gives her seal of approval. Dina Lohan gives the green light to her daughter 's relationship with Samantha Ronson.

Addressed on her daughter's alleged lesbian relationship with the DJ, Dina told OK! "If she's happy, I'm happy." She went on adding, "That's all I'll say. Samantha's great. I've known her and her family for ten years."

News
>
Movie News
June 02, 2008 04:09:13 GMT

The HBO television series adaptation movie "" created a box office stunner following its theatrical debut on May 30. Exceeding everyone's expectation and proving its fans loyalty, the romantic comedy movie posed a strong opening weekend by landing at the top seat on the revenue chart and adding its name to the history of best selling movies.

Screened in about 3,285 theaters nationwide, the movie about the four New York gal pals starring , , and pulled in $56.8 million over the three-days weekend. With the sales estimation, it surprisingly succeeded in coming in front of "" which slipped to the runner-up position with $44.8 million after experiencing a decrease of 55.3% in sales. Not only it managed to push "Indiana Jones 4" to the second place, "SATC" also topped "Indy" first day earning of $25 million with a staggering $26.1 million ticket sales on Friday, May 30, only.

News
>
Celebrity Gossip
June 02, 2008 03:40:48 GMT

Is she or isn't she? Dina Lohan, the mother of , broke her silence of her actress daughter's recent visit to the hospital, confirmed to People it was "because she was having an asthma attack."

Lindsay was photographed on Thursday, May 29 leaving Century City Hospital in Los Angeles with rumored lover Samantha Ronson which then prompted speculation that she experienced complications due to her asthma on board a flight from New York. A denial was soon issued by her representative, who said the following day the star went to the hospital to pay a visit to a friend.

News
>
Movie News
June 02, 2008 02:47:20 GMT

Overshadowed by the massive nomination collection garnered by "", the blockbuster action movie "" came out triumphant at the 2008 MTV Movie Awards. On Sunday, June 1, the Michael Bay-directed movie has been honored with a golden popcorn statuette when it nailed the Best Movie title.

The DreamWorks' tidbit got the kudo beating out other strong contenders "", "", "", "" and of course "Superbad". Despite winning the coveted Best Movie prize, "Transformers" didn't manage to bring awards for its two leading actors, and . LaBeouf has to give up the Best Male Performance title to "" star, , while Fox ought to admit defeat from "" heartthrob in the category of Breakthrough Performance.

News
>
Music News
June 02, 2008 02:43:32 GMT

The new music video from rock band for their single "Leave Out All the Rest" has just surfaced, just before its official premiere date today (June 2). The clip which was directed by the band's DJ Joe Hahn sees a very extraordinary and futuristic atmosphere.

It seems the concept of the video tells about galactic adventures as it involves spaceship as the background of the clip and the band as space explorers. Explaining about the clip, previously in an interview Joe said to the press, "We're explorers in space, just like when we go on tour. We're leaving our home life behind, and I guess it kind of ties into 'Leave Out All the Rest', in that we have to leave things behind in order to do something better."

News
>
Music News
June 02, 2008 02:31:16 GMT

Warner Music Group is in rampant of deleting the video of 's second single off "" that got out on file sharing websites. It was previously announced that the video for the single called "Give It 2 Me" will be released in early June and on the eve of the month change from May to June, a preview leaked online.

The 40 seconds first look to the video has since been extended to a full version one. The full-length video shows Madonna in a dance studio plus a few black and white scenes of her dancing with hat and feather shawl on. The video was directed by fashion photographer Tom Munro in London and made a cameo.

News
>
Celebrity Gossip
June 02, 2008 02:18:46 GMT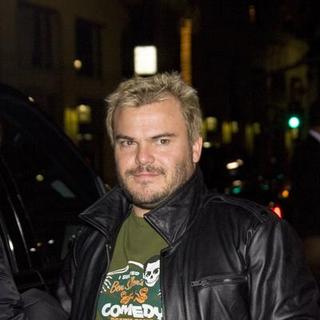 and his wife Tanya Haden have welcomed their second child, it's been reported. The actor-comedian shared the good news first to Entertainment Tonight, said the infant was born about a week ago.

The newborn baby, a son, was also named Jack. No other details of him being disclosed though.

News
>
Movie News
May 31, 2008 07:51:29 GMT
Following , another "Harry Potter" character has also been reported to be left out from the forthcoming "". This time, the fans would miss out the eccentric Hogwarts professor, Sybill Trelawney, in the sixth installment of the wizardy movie.

Giving affirmation to Snitch Seeker, a Hamilton Hodell representative stated that the professor of Divination that has been portrayed by actress since her first appearance in "" will not be included in the drama fantasy tidbit. "She is not in the half blood prince," confirmed the rep.

News
>
Music News
May 31, 2008 07:18:14 GMT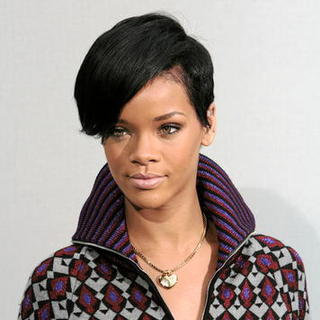 Still preparing the release of her repackaged set "", which will due on June 17, has already had an idea for her next studio effort. The "Umbrella" singer said to the press that on her next LP she would love to work with two famous British female singers, and .

Talking to the press, Rihanna reveals her excitement if she could really work with Amy and Duffy by saying, "How amazing would that be? We've all got three different voices, it would be brilliant. Now that would be a feminist anthem." She also praises the two British singers saying, "I love Amy. I think she's great, so unique. I love her album. And I also love what Duffy is doing, she's brilliant, as well."

News
>
Movie News
May 31, 2008 06:56:53 GMT

Those who have watched the "" movie would probably still remember that one of the Autobots crew, Jazz, was destroyed and previously director Michael Bay has stated that the character is indeed dead. However, it seems that the character will be raised from its death to return for the sci-fi action sequel, "".

The speculation of Autobot Jazz's reappearance has been sparked by Transformer World 2005 which reported that the vehicle prop for the character has arrived on the set of the Bay-directed film along with the actor who fills in its voice in the tidbit. "...the Pontiac Solstice vehicle prop of Autobot Jazz arrived on the set of Transformers 2 earlier today," the report read. "In addition we've received confirmation from a second tipster that Darius McCrary, the voice of Movie Jazz, is now on set as well."

News
>
Music News
May 31, 2008 06:45:04 GMT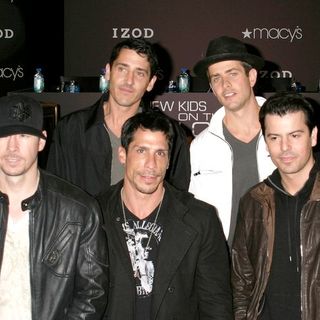 Fans of reunited boy band will now give September 8 a special mark on their calender as the group have confirmed it as the release date for their new album. The yet to be titled reunion LP will be outed via Interscope Records.

Commenting about their decision to make an album after more than 20 years of absence, New Kids' told the press, "Our first goal was always just to make a great album." Moreover Donnie also added his expectation over their new LP saying, "We wanted to work with the best, and have a great team in place so we could make an album that counted."