News
>
Movie News
October 27, 2008 02:59:20 GMT

The Wildcats have sung their way to the top slot of the North American box office as Walt Disney Pictures drama musical, "", debuted #1 at the chart on the last weekend of October. Continuing the romantic journey of the now-high school senior lovers, Troy and Gabriella, the first of the three "High School Musical" installments brought to the big screen has beaten out its strongest competitor "" and pushed aside last week champion "".

Apart from nailing the top position, the and -starring musical has also set a new box office record for the best-ever debut for a musical film. Collecting an impressive $42 million from the 3,623 theaters it is screened, the movie supported by , , and Monique Coleman has surpassed the $27.8 million opening bow of -inspired musical "", which was released on July 18.

News
>
Celebrity Gossip
October 27, 2008 02:35:06 GMT
"" cast member gave birth to a baby boy just hours before she was to appear on the show. The baby, named Archie Arnett, weighed in at 8 lbs., 1 oz. at time of birth. He is Amy and her actor husband 's first child.

"On behalf of Amy and Will, I can confirm that Amy gave birth to Archie Arnett on Saturday, October 25th," the actress' representative Lewis Kay said in a statement. "Amy, Will and Archie are all healthy and resting comfortably," Lewis added.

News
>
Music News
October 27, 2008 02:25:37 GMT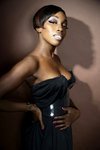 has premiered a music video to promote her -featuring song "Come Over". Directed by Lil X, the same director who helped making a music video for "Yeah!", the video shows the chemistry built by Estelle and Paul, both of whom have a crush on each other.

"There are two arguments going on in your head," Estelle answers when asked about her getting up close and personal with Paul on the video. "I can't be fake, but how can I do this without feeling like a slut?"

News
>
Celebrity Gossip
October 27, 2008 02:21:03 GMT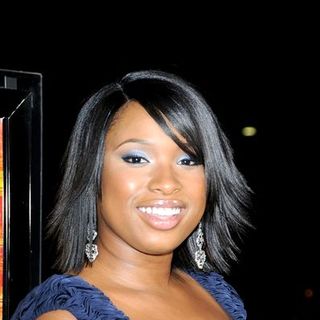 Oscar winner took to Saturday, October 25 to thank people for their outpouring support for her and her family in the wake of the day before. She, additionally, asked for the public's help for the safe return of her missing 7-year-old nephew, Julian King. In companion with the post, Hudson also posted two photographs of Julian to make it easier for people to notice him.

"Thank you all for your prayers and your calls," the posting, signed by The Hudson Family, read. "Please keep praying for our family and that we get Julian King back home safely. If anyone has any information about his whereabouts please contact the authorities immediately. Here is a picture of Julian and what he was last seen wearing. Once again thank you all for being there for us through this tough time."

News
>
Movie News
October 27, 2008 01:56:43 GMT

Months after the release of "" , Warner Bros. Pictures have brought forward a brand new U.K. trailer of the much awaited sixth installment of the "Harry Potter" series. Providing a gloomier look into the movie, this international trailer is relatively short but gives out a taste of how dark the movie will be.

If the earlier released trailer is focused on the first meeting between young Tom Riddle a.k.a. Lord Voldemort and Albus Dumbledore, the new trailer highlights on Dumbledore describing Voldemort's magic and him telling Harry that the young wizard is the chosen one. In the trailer, Dumbledore also indicates that dark forces are trying to get inside Hogwarts.

News
>
TV News
October 25, 2008 07:52:09 GMT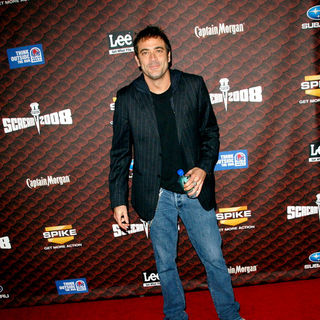 "" will bring back a dead guy to television. Dr. Izzie Stevens' fiance, Denny Duquette, who already died on the previous season premiere, will have his other appearance in the series. A source has exclusively reported to that will reprise the role as Denny.

Morgan's comeback as Denny is scheduled to air on November 6 episode. Though ABC refuses to give any statement toward the news, there is a speculation that Denny's return has something to do with Dr. Izzie, who is played by . It says that on the episode when Denny appears, Dr. Izzie suffers a brain tumor which makes her able to have a communication with the dead.

News
>
TV News
October 25, 2008 07:16:18 GMT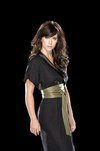 In anticipation to the forthcoming episode of "", CBS network have come up with a promotional video for episode 4.05. The video focuses its footage on the destruction a teenage ghost brings to a house and the people in it. Apart from that, it also teases bits of episode 4.06, claiming it to be the episode which will change everything.

Episode 4.05 is titled "Bloodline" and tells the story of a young woman who suddenly dies at a tennis club. Keeping a secret about her parentage in order to avoid her mother from being hurt, she finally asks Melinda to tell her mother about it. To her dismay though, her mother already knows the truth. On Melinda's part, thinking that she is expecting due to the nausea and dizziness she experiences, she goes to the doctor only to be disappointed.

News
>
Celebrity Gossip
October 25, 2008 07:16:16 GMT
and have fun together during the taping of her talk show "", aired Thursday, October 23, when the "" star flashes her pants in front of the many audience. Instead of creating controversy, her act provokes laugh from them as she wears an over-sized boxer with the name of the talk show host printed on it.

"I had friends dare me to wear something back stage," Hayden tells Ellen as she begins to roll up the lower part of her mini black dress, deliberately showing off her man's boxer. The gray boxer is branded with the "Ellen" logo around its waist cut.

News
>
Music News
October 25, 2008 07:01:13 GMT

An official cover art for 's upcoming third major studio album "" has been unveiled. As seen on the news photo, the cover art presents a close-up look at the rapper wearing black shiny new-style glasses. The glamorous night life of Hollywood is reflected on his glasses.

"iSouljaBoyTellem" is Soulja's second major-label studio record which is led by the single "Birdwalk". The forthcoming set features production from Mr. Collipark, Polow Da Don, and Soulja himself. It is expected to come out on December 16 in the U.S. and will include street anthem "Turn My Swag On" and a new song "Yamaha Mama", which features .

News
>
Celebrity Gossip
October 25, 2008 06:44:01 GMT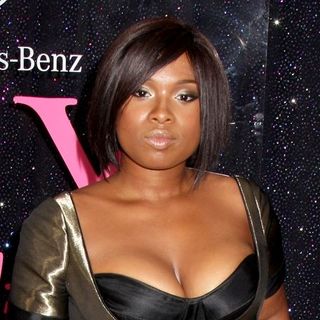 An update in the murder case of 's mother and brother has just been given by police sources claiming that the suspect, William Balfour, has been put in custody. Chicago police have yet confirmed that matter though.

The Chicago Sun-Times gives a "developing story" on the murder case, claiming on its site Chicago Police detectives have been interviewing William who was declared by the police as the one and only suspect in the case hours after Hudson's mother Darnell Hudson Donerson, 57, and older brother Jason Hudson, 29, were found dead inside the family's residence, 7019 South Yale Avenue, at 2:44 P.M. Friday, October 24. He was arrested later that day after police tracked his whereabouts around the city.

News
>
TV News
October 25, 2008 06:32:47 GMT

A new sneak peek into the new episode of has been provided by The CW. The clip, showing the part when Clark talks about his secret to Chloe, is taken from the episode called "Identity" which will air on October 30.

Jimmy snaps a picture of Clark super-speeding to save Lois from a mugger and manages to catch a red and blue blur on film. Jimmy shows it to Tess who decides to run it on the front page of the Daily Planet. Clark fears his identity will be discovered so he asks Chloe to run interference with Jimmy, but she refuses.

News
>
Movie News
October 25, 2008 06:28:06 GMT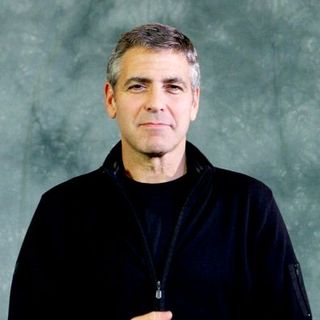 Rumor has it, is going to take on the lead role in remake project, "The Birds". Bringing the rumor to the surface was Metro.co.uk which reported that Rod Taylor, the star of the original film, has been the one who pointed out the possibility of Clooney starring as lawyer Mitch Brenner.

According to the publication, Taylor has expressed his excitement to Britain's Daily Express stating, "I often cringe when I hear mention of remakes but I'll hold judgment, especially since I've been told Clooney's the favourite." Meanwhile, providing an opposing report on this casting news, has come out with a statement from co-producer Brad Fuller, "No one has mentioned anything to me. I am as surprised as you are."

News
>
Music News
October 25, 2008 06:23:58 GMT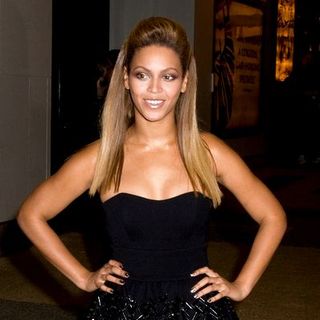 In anticipation for her November-18 release, "", opens up about the concept of the forthcoming effort. Admitting to have a "very extremely sensitive" feeling, she says that she wants to show that side of her on the album.

In a further statement, Beyonce explains about her new single, "If I Were a Boy". She states, "The song 'If I Were a Boy' is not the typical break-up song or he-cheated-on-me song ... it's more about what some boy do in a relationship."

News
>
TV News
October 25, 2008 06:13:08 GMT

"" next episode will show another effort by the main characters to get out of the island. Apt to the title, "The Mutineers" episode will feature mutineers' appearance on the island that brings another adventure for both Robinson Crusoe and Friday.

The arrival of the mutineers in search of supplies, gives some hope for Crusoe as a way to get free from British privateers and the Spaniards who pursue them to search a legendary treasure in the island. There is no other way for Crusoe except to use the mutineers' arrival by outsmarting them. Crusoe then makes an agreement with the ship's trapped captain in hopes that he can lead Crusoe and Friday back home.

News
>
Movie News
October 25, 2008 04:58:52 GMT

Fox Searchlight Pictures have presented the full length trailer of their upcoming drama biopic, "". Giving out more to the life-and-death story of than what has displayed earlier, the trailer chronicles B.I.G.'s childhood, his problems with police, his rise to stardom and the event leading to his murder.

Opened with a clip showing screaming crowd, the footage starts with an introduction to the legendary rapper, claiming him as "the greatest rapper of all time" and "a visionary of the hip hop world". It then flashes back to the time when he was a child, growing up in Brooklyn, New York and dealing drugs at an early age. Exposing his talent, the footage continues by displaying how he deals with his fame and his romance with two different women.