News
>
TV News
September 05, 2008 04:00:59 GMT

The animated dysfunctional family series "" will be entering its 20th season and it will bring in and as the guest voices. Entertainment Weekly's Hollywood Insider Blog revealed that Foster will be giving a voice to Maggie, while Hathaway is going to lend her voice to Bart's object of affection.

In the episode that is said to be scheduled for early 2009 broadcast, Foster gets the honor to voice the adult version of Maggie. The blog further suggested that Foster's episode may be entitled "Four Great Women & A Manicure" which "reimagines the worlds of Macbeth, The Fountainhead, Citizen Kane, and Queen Elizabeth I, with Springfield residents in key roles". Before Foster, Maggie was once voiced by .

News
>
Music News
September 05, 2008 03:38:37 GMT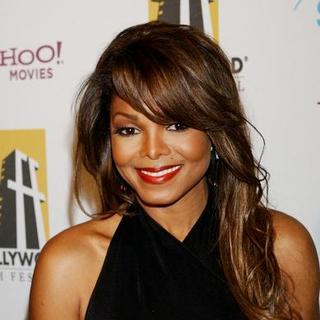 Following the poor market share for her tenth major studio album "", has reportedly questioned the capability of Def Jam Island Records and been reluctant to continue her deal with the recording company. In a conference call, Janet says, "I can't say if we'll be working with them in the future."

When asked whether it means that she will be leaving the label, Janet refuses to give an explanation. Instead of elaborating her statement, she says, "I don't know what the future holds between the two of us."

News
>
TV News
September 05, 2008 03:32:23 GMT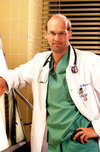 ' character in "" may have been killed in the 179th episode, but it will be revived, not literally, but as a flashback. Playing Dr. Mark Greene, Edwards was one of the original cast that were introduced in the beginning of the series. Serving the purpose of its final season, NBC announced that Edwards is due to reprise his role in one episode which will be shot within next week.

NBC announced further on Thursday, September 4, that Greene will appear in the episode called "Heal Thyself" which is planned to air on November 13. Edwards will share some scenes with who was introduced earlier as the new cast of "ER" for the 15th season as Dr. Cate Banfield.

News
>
Celebrity Gossip
September 05, 2008 03:15:24 GMT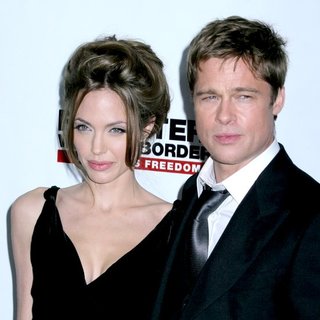 The annual Vanity Fair's "100 Most Influential" list has been released and it surprisingly includes Hollywood celebrity couple and , both of whom are ranked the 9th. They join such luminaries, as former Vice President Al Gore and Apple CEO Steve Jobs at the top 10 of the rankings of the magazine's so-called "New Establishment."

People from different field of jobs, ranging from politicians to film director, are making the list. Winning the No. 1 spot on the list is Russian prime minister and former president Vladimir Putin, who's credited by Vanity Fair to have helped Russia "rebuild its military, restore its pride, and re-assert its place in world affairs."

News
>
Movie News
September 05, 2008 03:11:56 GMT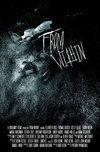 Phedon Papamichael's thriller "" has been announced to be the latest horror film selection to be included in After Dark Horrorfest III's line-up of the "8 Films to Die for". Outed on Wednesday, September 3, by After Dark Films' CEO Courtney Solomon, it will be joining the other previously-selected movies, "", "", "" and "".

Sharing his excitement upon knowing that the film starring Elizabeth Rice, , , Laura Allen, and has become the fifth film on the list, producer Adrian Butchart stated, "We've been fans of the After Dark Horrorfest '8 Films to Die For' series since it blasted onto the scene two years ago. We feel that we are in great company this year since the films look to be the best yet. We are delighted to have 'From Within' take part in the latest installment."

News
>
Music News
September 05, 2008 02:35:45 GMT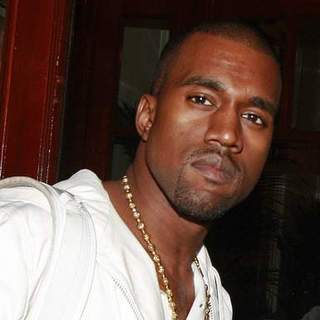 Despite saying that he would never perform at MTV Video Music Awards again after failing to win any prize, has decided to end his brief beef with the music cable network and agreed to perform at the closing ceremony of this year's show. In a press conference held on Thursday, September 4, comedian and VMAs host says to the cameras that Kanye will have a super-sized performance of his own that is still kept for top secret.

Furthermore, regardless the rumor that her old rival may not sing at the show, is confirmed to make her first televised performance in the event since giving birth to baby boy Max in January. Speaking of the upcoming performance, Christina says that she will debut her new single called "Keep Getting Better" from her "", which will come out on November 11. "You're going to get a first look and a first listen at my new image and my new sound," Christina tells reporters. "The last album, the style and sound was about vintage gleam, this one is all about the future."

News
>
TV News
September 05, 2008 02:34:05 GMT
Signing on for their own Disney television series "J.O.N.A.S!", band of brothers are prepping themselves to start filing the project September later this year. Talking about the series in an interview with Ellegirl magazine, they address on such details, as the plot and their feeling on having the series in their pipeline.

Being asked by the magazine's Meredith Stebbins during an exclusive interview about what people can see on the "J.O.N.A.S!" show, said the TV series will be about him and brothers and "as a band but dealing with normal things like trying to take out the trash and not get hounded by fans." He went on adding, "It's going to be a funny show, and it's going to be a great cast."

News
>
Movie News
September 05, 2008 02:05:43 GMT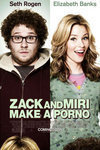 The Weinstein Company comedy "" has let out another preview inside the movie that collaborates filmmaker and comedian through a brand new trailer. While containing similar footages to previous , this new video takes viewers to more refined conversations among the characters.

On other "Make a Porno" news, it has been reported that the new poster of the R-rated comedy has been banned by MPAA due to its sexual reference. Commenting on the banning of the poster which can be seen on the news photo, Smith told Entertainment Weekly, "When you've got the word 'porno' in the title, naturally, the marketing materials are gonna be scrutinized more closely by the MPAA. I understand they've got a job to do, but c'mon...this image isn't that dirty; they're both fully clad."

News
>
TV News
September 04, 2008 09:27:09 GMT
Stemming out from the popular gay TV show by Showtime, "", is a spin-off starring Leisha Hailey. Very much like Joey having his own show after "Friends" ended in 2004, the spin-off will center its story around one of "L Word" characters, Alice Pieszecki.

The pilot script for the not-yet-titled spin-off will be tackled by the "L Word" original creator and writer Ilene Chaiken, while the filming is scheduled to start in December. No clue yet on how the story will go or whether it will pick up where "L Word" left off.

News
>
TV News
September 04, 2008 09:21:48 GMT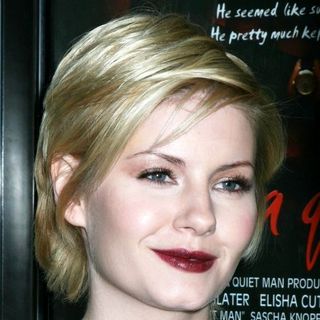 is confirmed to reprise her old role as Kim Beau in FOX's action drama television series entitled "". Michael Ausiello recently says, "Cuthbert has inked a deal to reprise her role as Jack's lightning rod of an offspring for a season-ending arc that will no doubt trigger a new round of wholly outdated and painfully unfunny cougar jokes."

Elisha is indeed set to appear at the end of the season, which shows that the fictional character Kim will return without her old boyfriend C. Thomas Howell by her side as their relationship has ended. Instead of having a new lover, Kim will bear a child. The seventh season will begin in January 2009.

News
>
Movie News
September 04, 2008 09:10:49 GMT

The bike-riding flaming skull may be crossing to other continent in "" sequel. Sharing out ideas for "Ghost Rider 2", revealed that Johnny Blaze will possibly be seen traveling around Europe for his new adventure saying, "We talked about going international with that character, taking him into Europe, going on a motorcycle tour through Europe.".

Talking at a conference call for his up and coming film "" about the discussions he had with studio executives three months ago, the Academy Award-winning actor further revealed that in the new journey, his damned character may have some connection with Catholic Church. "He's connected with the Church, if you can believe that," he explained. "So it sort of has elements to it that are very much in the zeitgeist, like Da Vinci Code and things like that."

News
>
Celebrity Gossip
September 04, 2008 08:49:38 GMT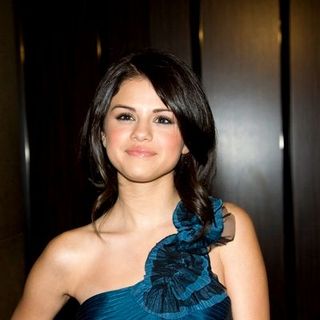 Disney starlet is lending her celebrity status to star in a public service announcement (PSA) which is aimed to call attention to the plight of the world's amphibians. In the PSA which also stars Kermit the Frog, the actress-singer said "Unless we protect the environment, half the world's amphibians will become extinct. What happens to frogs today, can affect people in the future."

The PSA is the fruition of a partnership between Disney, Amphibian Ark, Conservation International (CI) and the Association of Zoos and Aquariums (AZA). It will begin airing on Disney Channel this week.

News
>
Movie News
September 04, 2008 08:32:44 GMT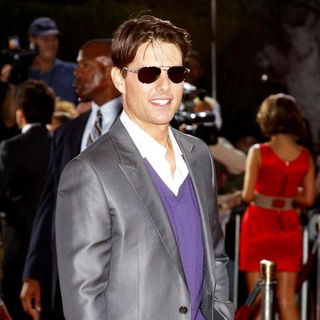 Rumor has it that Hollywood superstar has been considered for a part in "Shrek 4". According to , the 46-year-old may be on the run to voice one of the villains in the next installment of the Ogre comedic tale. Nonetheless, it should be noted that the truth in Cruise's participation has yet to be proven.

"Shrek Goes Fourth", the fourth installment of the hit animation movies from DreamWorks, has been said to be dealing with the origin story of the titular character. Allegedly, it will have its four main actors, , , and , back to fill in their characters' voices. The flick is slated for May 21, 2010 release.

News
>
Music News
September 04, 2008 08:20:53 GMT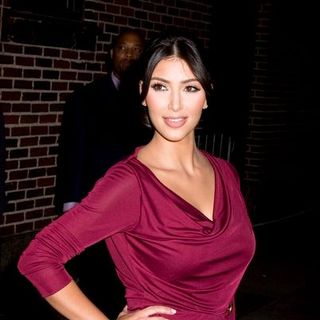 In a recent interview, reveals her desire to shift from acting to singing. "I would be down, if it was something fun. I love music, so it would just have to be the right thing," she tells E!.

Though there hasn't any concrete plan for the project, the star has already listed as one of her collaborators. "I'd say a little bit Michael Jackson in there," she says shortly.

News
>
Celebrity Gossip
September 04, 2008 08:19:55 GMT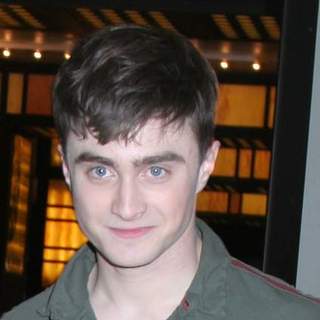 's biggest secret about the woman who took his virginity has been outed by US Weekly. While the young actor has been keeping the woman's identity under wrap, the magazine claimed it's his ex-girlfriend Amy Byrne who did it.

Radcliffe recently revealed in an interview for the October issue of Details magazine that he lost his virginity to an older woman. He, nevertheless, wouldn't say who the lucky lady was. He only said that the age difference between him and the lady "wasn't ridiculous but it would freak some people out."