News
>
Movie News
September 02, 2008 02:43:14 GMT

Before "" hits limited theaters, the period drama film will be specially screened for the first time more than two weeks before its due date on September 19. Taking place at the Odeon Cinema in Odeon Leicester Square, the Paramount Vantage's period drama will roll down its red carpet to celebrate its London premiere on September 3.

Though the list of the stars to attend the special event has yet unraveled, there is possibility that "Duchess" cast ensemble, including and , is coming to join the celebration. The complete coverage of the premiere event will be reported after the stars and other celebrity guest tread the red carpet.

News
>
Celebrity Gossip
September 02, 2008 02:38:44 GMT
Max Liron Bratman, the son of famous singer with her husband Jordan Bratman, has made his magazine and TV debut at such a young age. And on Monday, September 1 the little boy who's still 7 months old, made his public debut for one more time when his mother took him for a family dinner in Manhattan, New York City.

During the outing, Christina was seen carrying little Max with both of her hands. Her music executive husband Bratman followed the mother-son duo from behind. The songbird even was kind enough to sign autographs for fans before entering their Manhattan eatery destination.

News
>
Music News
September 02, 2008 02:27:33 GMT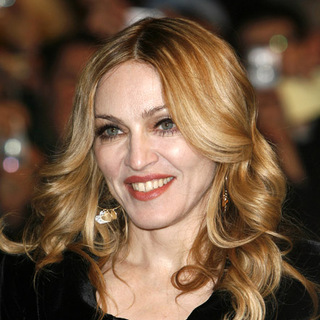 is reportedly having some troubles with the crew, who are backing up her "Sticky and Sweet" world tour. According to Mirror, many of her 250 strong troupe of crew members threaten to quit due to a low-budget travel arrangement. "Everyone is absolutely furious with her and some of them want to walk out of the tour," an insider tells the British newspaper.

The paper also reports that despite the crew's hard work in the past few months, Madonna is trying to cut her expense by giving her crew a 50-pounds-per-night dingy Campanile hotel. To make matters worse, the workers are also reportedly forced to fly on to a low-budget airline, easyJet flight.

News
>
Celebrity Gossip
September 02, 2008 02:09:36 GMT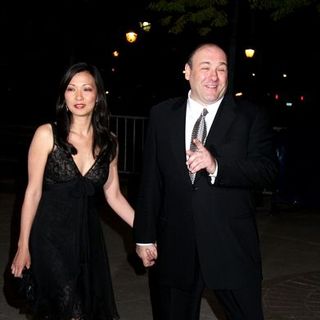 and his fiancee Deborah Lin have just held their wedding over the weekend, but pictures of their nuptials are quick to hit the Internet. In the several pictures featured on Just Jared, the newlyweds are seen all smiling. The bride was seen wearing a white gown made of Italian lace, holding a white hand bouquet on her hand. The groom, elsewhere, wore a black tuxedo and white tie.

Gandolfini, 46, and Lin, 40, tied the knot in an intimate wedding ceremony held Saturday, August 30 at Central Union Church in her hometown of Honolulu. They exchanged wedding vows in front of close family and friends. Gandolfini's eight-year-old son, Michael, from his first marriage to Marcy Wudarski, served as best man.

News
>
Movie News
September 02, 2008 02:04:21 GMT

The on-going legal battle between the 20th Century Fox and Warner Bros. over "" may lead to a delay after all. Giving an update to the conflict between the two studios, The New York Times revealed that on Friday, August 29, the plans for the trial have been submitted and the two have conflicting requests for the trial date.

Concerning the matter, New York Times wrote in their article, "The report also outlined conflicting requests for a trial date: as early as next June, if Fox has its way, or April, if Warner prevails." Observing those possible start dates of the trial, "Watchmen" could end up to be released at earliest sometime in Summer 2009 or it won't be let out in theaters until 2010. All and all, the Warner Bros.' plan on releasing the film on March 6, 2009 gets gloomier by each second.

News
>
Music News
September 01, 2008 09:57:03 GMT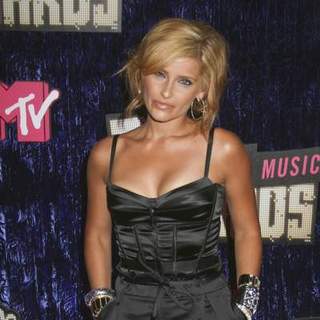 Sharing parts of her 2008 Get Loose Open Air Tour in Dresden, Germany, renowned R 'n' B singer has just posted a new webisode of the world tour on . The brand new video takes fans and other viewers on the exclusive ride highlighting on what the singer undergoes before and right on the performance day. It also showcases the backstage activities during the performance.

Furtado climbed up to stardom when she released her hit debut single "I'm Like a Bird" in 2000. The track boosted her fame even more by helping her winning the 2002 Grammy Award for Best Female Pop Vocal Performance. After releasing three studio albums, the 29-year-old songstress recently signed up with 's Mosley Music Group and is expected to release her fourth LP sometime next year.

News
>
Celebrity Gossip
September 01, 2008 09:57:02 GMT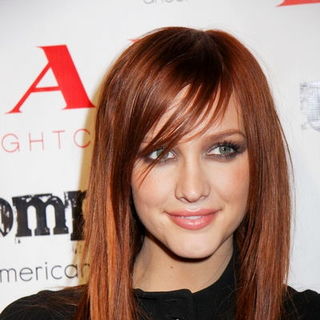 Breaking her silence over the many negative reports surrounding her pregnancy, is reaching to her MySpace blog to put the brake on several false rumors and set the record straight on those issues. She among others addresses on her weight and jeans.

Blaming rumors on the street that she's depressed with her size, she said "I am only concerned with having a healthy pregnancy and a healthy baby. Today I read on a blog that I went to the doctor and he said I was overweight and I cried and went to Planet Blue (because I was blue) and bought 6 [pairs] of size 0 jeans. [I] have not been to Planet Blue in at least two years." She went on adding, "My doctor says I am right on target with my weight gain."

News
>
Music News
September 01, 2008 09:04:01 GMT
In respect and tribute to , two members of , and Taylor Hawkins will help in the launching of the rock band's new album. David and Taylor will join Metallica to host a radio show in support of "" that will be put in stores worldwide on Friday, September 12.

"You may have heard a little something about a radio show being broadcast live from our very own HQ," Metallica announced on their official site. "Well, we figured it would be a lot more fun if we invited some 'Tallica fans to come hang with us and low and behold, one thing led to another and Foo Fighters Dave Grohl and Taylor Hawkins actually said 'yes!'"

News
>
Celebrity Gossip
September 01, 2008 09:02:26 GMT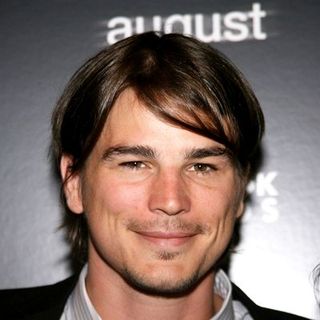 is the latest Hollywood celebrity who becomes the object of media scrutiny as his sex life has been outed by the media. The hunk, according to Daily Mirror, has a sexual encounter with a random lady in Soho Hotel's library and the romp was caught on CCTV without him or the girl knowing.

"Josh and the girl were getting pretty hot and heavy," Daily Mirror quoted its mole as saying. "After stumbling in quite late, they legged it to the library and immediately closed all the curtains so that no one could see in. Unfortunately the hotel has security cameras all over the place - the library included. This means their every spit and cough was recorded, and cringing hotel workers saw all of Josh's X-rated moves."

News
>
TV News
September 01, 2008 08:50:09 GMT
Days after the selection of celebrity contestants for "" season 7 was announced on "Good Morning America" on August 25, the promotional photos of the dancing couples have been put forward. Exposing the 26 paired contenders, the starry images display each of the couples in striking dancing poses.

In this new season, "Dancing" fans will be presented with the teaming up of the most varied and the largest cast ensemble to date. The coupling puts Grammy Awards-winner with Season One champion Alec Mazo, actress/model/reality television star with defending champ Mark Ballas, "Hannah Montana"'s Jake Ryan, , with two-time "Dancing with the Stars" champion and Olympic gold medalist Maurice Greene with two-time champion Cheryl Burke.

News
>
Celebrity Gossip
September 01, 2008 08:06:00 GMT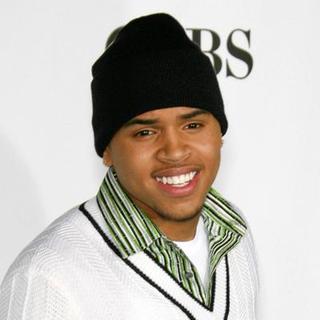 Rumors keep mounting on and 's alleged romance despite their silent action whenever being asked to confirm the status of their relationship. Following report that she's looking for a home for them to live together, it's been claimed that he has bought her a brand new Ferrari that costs $250,000.

MediaTakeOut.com exclusively broke report on that matter, claiming in a report on its site that he bought her a new red Ferrari F430 Spider. Verifying its report, the gossip site even quoted one of Rihanna's friends as saying that Chris took the Barbadian singer "to a Los Angeles Ferrari dealer last week and asked her which car she most wanted." MediaTakeOut.com furthermore is informed by an insider that Chris "found out which [Ferrari] that she liked the best and then he called the dealership and ordered it."

News
>
Movie News
September 01, 2008 07:35:01 GMT

Less than a month after the photos of , a bunch of new images are being posted by Korben. The newfound photos bring in the first look into the transformation of Ait Benhaddou into an ancient Moroccan set for the shooting of "".

let out are focused on the uniquely designed Moroccan structures with its earth brown and blue colors. Exposing that the set is still under construction, most of the pictures are taken from the distant, giving the idea of how the sixth century Persia will look like in the video game adaptation.

News
>
Music News
September 01, 2008 07:29:15 GMT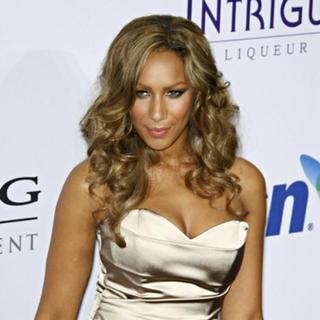 will have two of her albums competing against each other the end of this year. Before the re-packaged version of her debut album "" is released to vie for Christmas No. 1, a CD containing songs that she recorded pre-famous will be released by her old record company few weeks prior.

"Best Kept Secret", an album containing ten tracks that she recorded between 2004 to 2006 before she won "X Factor" two years ago, will be released by UEG and Lewis is reportedly unhappy with that. The British singer and her current label Syco are furious that UEG has won the right to distribute the CD starting from October 20 in U.K. later this year.

News
>
Celebrity Gossip
September 01, 2008 06:51:19 GMT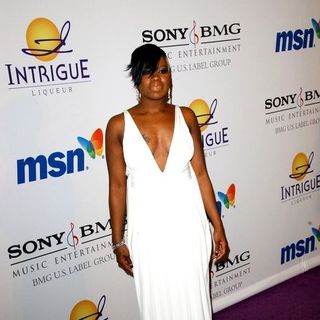 Gaining her prominence as the winner of the third season of the television series "American Idol" in 2004, has been invading the world of performing, taking over the Broadway stage. Portraying the critically acclaimed Celie in the musical, "The Color Purple," it is sad to say that she was forced to take hiatus following doctor's diagnosis that she had tumor on her throat.

About that she openly told Sister 2 Sister magazine, "I couldn't get enough sleep and sometimes onstage, I could taste blood ... every now and then. They (producers) would send me to the hospitals and they would say, 'Well, she's dehydrated; that's what's making her tired.' They would put IVs in me. But it just wasn't enough." Realizing that there might be something wrong with her throat, she eventually checked into a top throat doctor in Los Angeles, who then told her that she had tumor on her throat.

News
>
Music News
September 01, 2008 06:38:25 GMT
Following her sudden withdrawal from a French festival, is on the verge of facing a legal action from the organizers. BBC reported that the people behind Rock En Seine are considering to sue the singer regarding her last-minute pullout on Friday, August 29.

The organizers claimed that they were only informed of her absence two hours before the show went off. Winehouse's camp cited health concern as a reason, saying that she has taken ill at her home although paramedics claimed that they have not been summoned to her house in London on that day. Later on, her spokesperson said that she is recovering at home and required no hospital admittance.