News
>
Music News
October 20, 2008 02:53:37 GMT

bagged three prizes at 2008 BET Hip Hop Awards, including "MVP of the Year" beating up , , , and . During an acceptance speech at the event, Wayne told the crowd, "I got a son about to be born any day now, so shout-out to him. Pray for me." Taped at Atlanta's Civic Center on Saturday, October 18, the annual show also announced Wayne as the winner of "Lyricist of the Year" and "Alltel People's Champ".

Another artist who grabbed the awards' prize is , who walked away with "Rookie of the Year" putting aside , , , and . Meanwhile, rap mogul Russell Simmons was honoured with "I Am Hip-Hop Icon" award, which was presented to an individual who, during his or her lifetime, has made notable contributions of outstanding significance to the hip hop community.

News
>
TV News
October 20, 2008 02:50:12 GMT

may have raised the rating for "" with her impersonation of Sarah Palin in recent weeks, but the real senator scored the best rating in 14 years. After a confirmation over the weekend, Palin as herself appeared on the sketch show, joined by Fey, and .

The skit, first introduced by the so called representative of Palin, requested the journalists who attended the 'press conference' to be "seriously cool". Fey then came in as Palin, answering some questions from the press such as her view on John McCain's final debate with opponent Barack Obama. Fey said of Obama, "His words are smooth when he's talking, he's like an angel whispering in your ear. He makes John McCain sound like a garbage truck unloading trash at a landfill."

News
>
Celebrity Gossip
October 20, 2008 02:42:19 GMT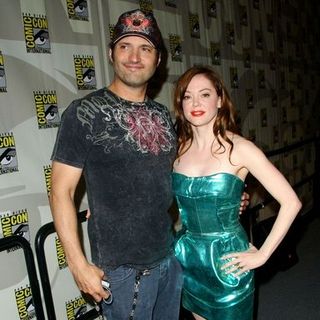 Quashing the false circulating rumors claiming her relationship with boyfriend Robert Rodriguez has come to an end, publicly announced her engagement to the filmmaker last weekend during an appearance at the Hollywood Style Awards. To the press she revealed, "I am engaged."

Going into more details about her and Rodriguez's engagement, McGowan stated he proposed to her in September after divorcing his first wife, film producer Elizabeth Avellan after 16 years of marriage. On the future of her relationship with Rodriguez, McGowan admitted to have been planning to wed him next year.

News
>
Movie News
October 20, 2008 02:16:27 GMT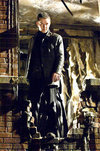 The 20th Century Fox crime drama thriller, "", has claimed the #1 box office spot this weekend, October 17 to 19. Stealing "" two-week-in-a-row slot, the John Moore-directed movie starring and has pulled in $17.6 million, around six million more than the Disney's dog adventure comedy.

Screened at 3,376 theaters throughout the North America, "Payne" is the first film from distributor News Corp. to debut atop the box office since "" release back in March. With its success on nailing the #1 position, it joins other game-based movies which gain commercial hits, though if seen from the sales record, its number isn't quite on par with the debut of some other video game adaptation movies.

News
>
Celebrity Gossip
October 20, 2008 02:15:25 GMT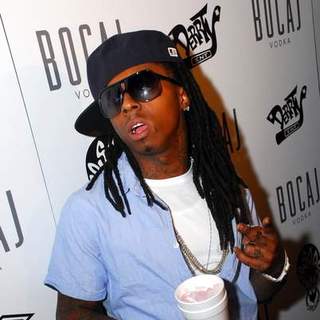 doubled his joy when he announced on-stage at the BET Hip-Hop Awards on Saturday, October 18, during which he received multiple honors, that he is expecting his first son in just a "couple of days." He made the announcement when he was accepting the Lyricist of the Year Award.

Coming on-stage to accept his award, the rapper closed his acceptance speech, telling the crowd who were attending the prestigious awards show, held at the Boisfeuillet Jones Atlanta Civic Center, in Atlanta, "I got a son about to be born any day now, so shout-out to him. Pray for me." He soon thereafter left the stage, offering no further details about his forthcoming son.

News
>
Music News
October 20, 2008 02:12:10 GMT

have finally premiered a music video for their brand new single "Lovebug". Directed by Philip Andelman, the music video is partly shot in a black-and-white background and revolves around the love story between and Joshua Boswell who attended dance party where the Jonas boys performed their latest song for the party's guests.

"They sent me these four or five lines," Andelman speaks of the concept of the video brought by the band. "They wanted something very romantic set in the '40s. It was such a joy, and literally everyone was on the same page, and that's how we were able to pull it off. I think [the video is] exactly what we saw in our heads. We fed off each others' enthusiasm."

News
>
Movie News
October 18, 2008 07:51:28 GMT
"", a drama thriller movie, is going to hit the big screen on November 20, 2009. This movie was initially aimed for a 2010 release. However, Warner Bros. have confirmed that the audiences will not have to wait that long. With the set date, "Holmes" will be released on the big screen on the same date of and -starring animated movie, "".

Taking London as the setting, "Holmes" is starred by as the titular character and as Watson, Holmes' colleague who is a doctor and a war veteran. There is also as Irene Adler, the only woman who becomes Holmes' best friend and remains a tempestuous relationship with detective.

News
>
Celebrity Gossip
October 18, 2008 07:23:44 GMT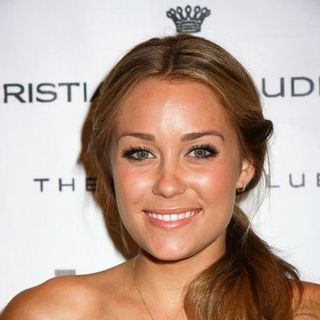 Debuting her much anticipated 2009 spring collection this past week during the Mercedes Benz Fashion Week in L.A., has revealed her passion to do a lingerie line. She shared her desire to , admitting, "I've always wanted to do lingerie."

In an interview with the media, Lauren said, "I would do a sleepwear line. I love going sleep in something pretty. I like clothes even when I am sleeping!" Nevertheless, she didn't disclose further on the planned lingerie collection.

News
>
Music News
October 18, 2008 07:16:49 GMT

joined forces with in a live concert to support Barack Obama's presidential campaign. Taking place at Hammerstein Ballroom in New York City on October 16, the gig was aimed to raise funds for the Democratic presidential candidate of November-4 U.S. general election.

The show was opened with and singing "Ordinary People" and 's "Pride (In the Name of Love)" during a brief acoustic set. It then continued with Joel taking the stage and picking up his guitar for "Glory Days". Springsteen, his wife Patti Scialfa, and E Street Band's keyboardist Roy Bittan joined Joel and his band for "10th Avenue Freeze-Out".

News
>
TV News
October 18, 2008 07:15:18 GMT
American actress and singer, , reportedly will join CBS sitcom series, "". She will be cast in a one-off role named Jillian, Ted's future lover and Lily's old friend. The "The Sopranos" veteran actress' appearance will be featured on episode 9.

In the series, Jillian will be considered as a 'bad' girl who is very fond of going to parties. She is a sweet looking young woman in her mid 20s who works as a teacher with Lily. She works well at her job but goes wild at night in a party.

News
>
Movie News
October 18, 2008 07:04:34 GMT

In less than a week, "" will let out its scare in the big screen and in anticipation of that, another fresh clip from the horror thriller has been uncovered. Presenting the time Hoffman is held hostage by Jigsaw, the clip is said to be the flashback scene where Jigsaw shares the efficient way to decrease crime rates.

Going over some numbers and pointing out crime facts to Hoffman, Jigsaw explains to him that everybody deserves a second chance. In the meantime, strapped to a chair with what appears to be a shotgun taking aim under his chin, terrified Hoffman challenges Jigsaw to understand what the serial killer wants from him, which is simply answered by the serial killer that he wants to see whether the detective has what it takes to survive.

News
>
Celebrity Gossip
October 18, 2008 06:33:18 GMT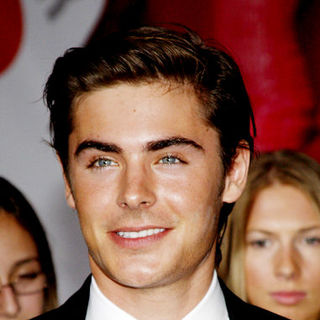 Turning 21 years old Saturday, October 18, told Entertainment Tonight at the premiere of "" in L.A. Thursday, October 16, he's playing it low key. "I'm not going Vegas or anything like that," he was quoted as saying, adding, "I'm sure I'll have fun, but we're not going to go big."

Zac, however, didn't give details on how he'll mark the day. Rumors has it, he will host a low-key dinner at an undisclosed spot in Los Angeles for family and a few friends to attend.

News
>
TV News
October 18, 2008 06:21:29 GMT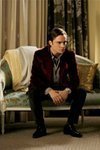 Several new clips from the Monday, October 20 episode of "" called "Chuck in Real Life", have been released through E! Online. The clips among others show the pact made between Blair and Chuck and how Chuck conducts the evil scheme to the clueless Vanessa.

After Vanessa blackmails Blair using a picture of Catherine and Marcus, Blair feels the need to get a revenge. She asks the favor of Chuck to "seduce and destroy" Vanessa but Chuck wants to "raise the stake" at one point. Meanwhile, Lily and Bart throw a housewarming party, but Serena is feeling rebellious. Dan and Jenny, meanwhile, discover a secret that Nate has been keeping from his friends.

News
>
Music News
October 18, 2008 06:19:00 GMT
After previously posting a short of "Lovebug" music video, give out a longer preview of their music video. Starting with a display of the boys donning white shirts and bow ties, the video presents one scene where the band land the part as dock workers.

The sneak peek also previews another scene where and Joshua Boswell say their goodbye to each other before Josh is shipped off abroad to a war. Speaking of the concept of the video, explains, "This is a period piece. You get thrown into this world, this love story." In line with Kevin's statement, adds, "This video is all about trying new things and really trying to take the audience somewhere."

News
>
Movie News
October 18, 2008 05:57:17 GMT

As "" is making its way to theaters in New York on Friday, October 17, Unison Films bring forward two brand new clips promoting the romantic drama. The two clips each present a brothel scene where Jake is persuading Oliver to choose one of the girls he likes and a car scene in which Oliver's mother explains to him why she needs him to bring Jake home.

Telling a provocative and stirring story of two American brothers, "Elephant King" follows Oliver and Jake Hunt as they fall into an exotic world they don't fully understand. Sent by his mother to Thailand, Oliver has one mission in mind, luring his reckless, older brother to go back to the U.S. to face the fraud charges held against him. But, when he arrives in the intoxicating Thailand, he soon discovers that he falls deeply in love for the first time.