News
>
Movie News
June 06, 2008 03:49:32 GMT
Making a superb breakout in the music industry at the tender age of seventeen with her debut album "", following it with another massive success with "" and "", and setting a new fashion trend with her unique taste of clothing, it is fair to say that is indeed a princess of the pop punk music. However, it seems that the 23-year-old won't settle with only a career in singing business as she tries to break out to the film industry.

Recently, the "Complicated" songstress has nailed a major role in a feature film. Though details of the movie in which Lavigne portrays the lead character are still unclear, the singer herself admitted that her character would be "deep and dark" and would be different from any other previous character she had played before. To The London Paper, the chart topper confessed, "I've got a film role coming up - something you wouldn't expect from me, something deep and dark."

News
>
Celebrity Gossip
June 06, 2008 03:46:47 GMT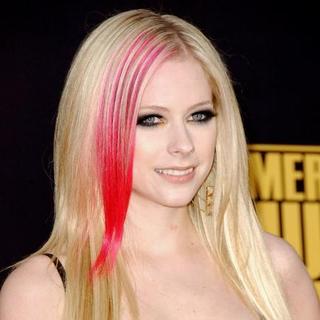 From a songstress to perfume creator, that's . The Canadian songbird has just inked a deal with Procter & Gamble Prestige Products to launch her very first fragrance.

As stated by Heike Hindenlang, who serves as the global marketing director for Procter & Gamble Prestige Products, Avril's scent is expected to hit the stores in the second half of 2009. The scent, still according to Heike, will be directed towards consumers in their early teens.

News
>
Music News
June 06, 2008 03:28:06 GMT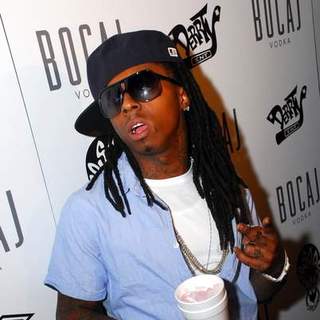 After re-claiming its top spot on the Billboard Singles chart last week, it seems that doesn't want to let it go just yet. This week, the rapper's "Lollipop" still holds its position at #1 with strong contenders still comes from with her "Bleeding Love" at #2.

The biggest treat that could endanger Wayne's top spot, comes from 's "Viva La Vida" which climbs 7 places from # 10 to #3. Another big jump on the chart this week, comes from with her song "I Kissed a Girl" that rises from #21-#5.

News
>
Movie News
June 06, 2008 03:09:36 GMT

With the immense success garnered by the first two installments of "High School Musical" franchise and the high anticipation for the upcoming "", it is obvious why Walt Disney Pictures are so eager to produce the fourth movie long before the third flick has even hit the production. However, on the upsetting side of the news, it has been hinted from the beginning that some of the original actors may not be coming back for "High School Musical 4".

Back in January 2008, one of "HSM" stars has revealed to MTV that "Senior Year" would be his last participation in the drama musical series. Recently, when doing another interview with the entertainment network, the 20-year-old showed no sign of changing his mind. In fact, he added that he believes most of the original cast may move on to other project following the completion of the third film stating, "This is probably going to be the last one for a lot of the cast. It's graduation, a lot of us have to move on."

News
>
Celebrity Gossip
June 06, 2008 02:59:10 GMT
Max Liron Bratman, the son of famous pop singer , is about to make his TV debut. The infant, who's just 4 months old, makes his TV debut alongside his mother in a public service announcement (PSA) which is shot for Rock the Vote campaign, which aims to engage young voters in the U.S. political process.

In the PSA, Max is wrapped in an American flag and cradled in Aguilera's arms as she sings a lullaby version of "America the Beautiful." The advertisement, which is scheduled to run at the end of the month, ends with Aguilera making a call "to make history" and "rock the vote."

News
>
Music News
June 06, 2008 02:41:29 GMT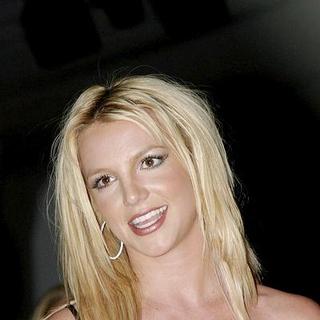 Although still busy finishing the recording for her new studio album, managed to spare a little bit of her time to shoot a video clip. Only this time it won't be for her own music video but for ' "When I Grow Up".

The news was reported by Usmagazine.com that said that the pop singer's scene won't be that much as she only appears as cameo. Moreover, a source who told the website also stated that the shooting for Britney's scene has been done on Wednesday, June 4, in Burbank, Calif. "In the scene shot, Britney is driving in a car. They all wave at each other as they are passing in traffic-that is it. It is genius and you will love it!," the source said.

News
>
Celebrity Gossip
June 06, 2008 02:18:42 GMT

It's over. The love relationship of and has come to an end, it's been confirmed.

A representative for Karina confirmed the couple's split to E! News, saying "Karina has parted ways with her two-year relationship with Mario Lopez. The relationship wasn't heading in the right direction." As for Mario, he issued his own statement about his split from the dancer. Through his representative he said, "Karina and I have the utmost respect for each other. She is a phenomenal and talented woman. I support her always and feel blessed to have her in my life."

News
>
Movie News
June 06, 2008 02:12:30 GMT

With the kicking off of the production, buzzes around the production of "" sequel hyphened up. On Thursday, May 5, DreamWorks and Hasbro announced the official title of the sci-fi action sequel. The Michael Bay-directed movie will be known as "".

Along with the outing of the name, it is also revealed that a key character from the first movie will be making a dramatic comeback for a revenge. Some online publications suggested that if observed from the title, it is possible that Megatron, the fallen Decepticon leader, is the one who is going to be brought back to the follow-up movie. On the similar speculation on which robot reappearing on the sequel, earlier it is rumored that autobot Jazz will be raised from the death.

News
>
Movie News
June 05, 2008 09:53:32 GMT
Most people know that the science fiction movie about the adventure faced by the crew of USS Enterprise crew members "" won't be coming out until May 8, 2009. Still, it seems that the fact doesn't stop Paramount Pictures from planning a sequel. Recently, it is unearthed that the studio have expressed their interest on securing the writers to do the follow-up.

Revealing the matter to TrekMovie, "Star Trek" co-scripter Roberto Orci confessed that he and fellow writer Alex Kurtzman have been approached by the studio. "...I can give you a spoiler about the Studio's state of mind (not about the movie itself)," noted the co-scribbler of "". "The spoiler is that they already want to lock us down to write the sequel. Take that as you will." Still, Orci stated that detailed discussions about it have yet to be made.

News
>
Movie News
June 05, 2008 09:21:00 GMT

Warner Bros. Pictures have brought great news for the chick flick lovers. The studio will bring out the teenage drama comedy sequel, "" earlier than its previous schedule. Setting the movie to be released on August 8, they have decided to move it forward for August 6 theatrical debut.

Though the two days difference may appear to be insignificant, it actually will help "Traveling Pants 2" to get a head start on the box office runs from its competitors, Columbia Pictures' "" and Lionsgate Films' "" which still maintain its August 8 release date schedule. "It gives us a couple days of extra summer play time," explained Dan Fellman, the Warner Bros' distribution president. "So it just looked like a smart thing to do."

News
>
Music News
June 05, 2008 08:58:31 GMT
In order to re-flourish her music career, ' Melanie Brown is preparing a mega collaboration with pop star and female rapper . Mel B stated the news in a recent interview with the press, ensuring that her upcoming duet with Janet would be amazing.

Speaking to the press about her upcoming project, Mel B said, "I am doing something with Janet Jackson which should be amazing. I am also going to hook up with Missy again." Moreover, the British singer also stated that despite her latest solo effort was a flop, she is not afraid to work on the new LP. "I am not scared of having another try. I am working with the best producers ever. I am now ten tracks in to my new record."

News
>
Movie News
June 05, 2008 08:22:27 GMT

Throughout his career, has delivered performances like none others. He has played a slacker going back to school to convince his father that he is his rightful successor in "Billy Madison", portrayed an aggressive golfer with a powerful slapshot in "Happy Gilmore" and turned from a irresponsible slob to a man with new mission in life in "Big Daddy". Now, he is about to present moviegoers with another distinct character, a Mossad agent turned hairstylist, through his upcoming comedy "". The question that remains is whether he could achieve the similar box office success with "Zohan" like what he did with "Big Daddy" or even top it.

With the teaming up of Sandler and established filmmaker Judd Apatow, it is apparent that "Zohan" is aiming to deliver the best comedy film of 2008. However, it seems that critics are divided in two giving out mixed reviews for the Columbia Pictures' movie.

News
>
Music News
June 05, 2008 08:16:30 GMT

Alternative rock band are set to give a special and rare treatment for their fans on their upcoming tour. Speaking to MTV, the band reveal that they will ask their devotees to jam with them live on stage at the band's Hootenanny Tour.

Confirming the news, the rockers frontman Rivers Cuomo said, "We're going to go on a tour. It's called the Hootenanny Tour, and it's coming to your town in June. We're gonna bring ourselves and invite a bunch of Weezer fans down to bring their instruments and, uh, jam with us. I don't know, 100, 200 people, whatever. Everyone come down and bring an instrument - whatever you can play - and we'll jam out on our songs." Meanwhile, the tour itself is being held to promote Weezer's new album "", which has been outed on June 3.

News
>
Celebrity Gossip
June 05, 2008 07:54:56 GMT
On Tuesday, June 3 it was reported that Houston rapper has been involved in a car crash in his hometown. Although details are still scarce, it is revealed that Flip whose real name is Wesley Eric Weston, Jr. was injured in the accident.

The unfortunate event occurred on Southwest side of Houston, Texas according to a press release issued by Flip's spokesperson. The car which type is unidentified was totaled and Flip was quickly rushed to hospital where he was treated for neck and wrist injuries.

News
>
Music News
June 05, 2008 07:37:34 GMT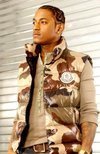 The highly anticipated new video from R 'n' B singer has finally streamed on BET, just before its premiere on Yahoo! Music on June 9. The clip was shot to accompany the singer's latest single titled "Girls Around the World".

The new video which was shot in Miami, Florida and being directed by Hype Williams, also features . Just like the title, the clip also sees lots of female models on it and also a futuristic background.