News
>
Music News
May 08, 2008 04:40:02 GMT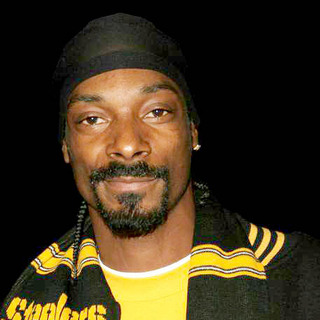 Not a stranger in making an appearance on screen, is set for another one. This time the controversial rapper will be guest staring on two episodes of the ABC's soap opera "One Life to Live". The two episodes which will feature Snoop are set to air on Thursday, May 8 and on Friday, May 9.

The promo video for the episodes featuring Snoop has been leaking on the net. Meanwhile, ABC has also given more sneak peaks of the rapper's footage on the set through .

News
>
Movie News
May 08, 2008 04:26:06 GMT

Though many have determined to finish their filming before July or even decided to postpone the productions due to the fear of the upcoming actors strike, those behind the "" seems to be undeterred by the situation. On Monday, May 12, the action movie about the fight for human race survival against killing machines will fall into production.

The particular starting date has been thought of by many Hollywood watchers to be a late start for filming since the Screen Actors Guild contract will reach its expire date on June 30 which is a bit more than a month away. By starting late, "Teminator Salvation" is said to be risking much since it won't get special "strike expense" insurance coverage as a compensation of delaying production and the fact that it is extremely difficult to halt production midway through. Still, an inside source have noted that filmmakers behind the fourth installment of the franchise have taken legal precautions on the matter and stated that the filming will be put on hold in case the strike does go on.

News
>
Celebrity Gossip
May 08, 2008 04:01:53 GMT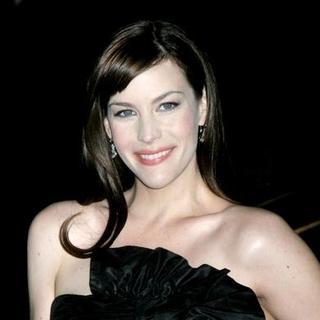 Was one of the many celebrity attendees at the star-studded New York's Costume Institute Gala on Monday night, May 5, was seen without her wedding ring as she posed for the photographers. She thus fueled speculation that her marriage to husband Royston Langdon of the rock band Spacehog is in trouble.

Liv and Royston have been married since March 25, 2003. They are parents to one son, Milo William Langdon, who was born on December 14, 2004.

News
>
Music News
May 08, 2008 03:50:20 GMT
Multi talented pop diva ""once again proves her existence in the music scene after taking her new album "" to top the Billboard Hot 200 chart this week. The success was due to the album's sale that increases to 280,000 copies. This result puts last week's champion Mariah Carey's "" to drop its reign on the chart after selling only 95,000 copies.

Outside from her success with the album, things doesn't always come right for the singer as recently she has just disappointed her fans at her concert in France. Madonna left the crowd devastated by showing up two hours late and performing only for 40 minutes.

News
>
Movie News
May 08, 2008 03:29:44 GMT

What happen when you put a big fat lazy panda voiced by the comical in an animated Kung Fu movie? You'll get a hilarious DreamWorks' latest film with the name of "" and that is exactly what the second trailer wants to put across. Though relatively short with less than two minutes of running time, the trailer still manages to bring chuckles, if better laughters in.

Introducing the kung fu masters made legend by their ancient style of kung fu, the trailer kicks off with a subtle description made by narrator for typical classic martial art movies. However, the collected voice of the narrator quickly turns temperamental when the last character he is preluding doesn't strike a glorious pose like the others, even worse he even has yet to show his face on screen. The slacker turns up to be Panda, the last creature others think of being the "Chosen One".

News
>
Celebrity Gossip
May 08, 2008 03:13:41 GMT

The meltdown continues. goes from one low to another as he was arrested at his Arizona home Tuesday, May 6 after being caught on camera racing down in his bright yellow 1966 Chevrolet in a Phoenix-area freeway at upwards of 114 miles per hour (183 kph) way back in January.

The Arizona Department of Public Safety confirmed Wednesday, May 7 the rapper-actor was taken into custody without incident Tuesday afternoon at his Cave Creek, Arizona, residence. He was booked into jail and released on bond the following day. He was charged with racing on a highway, reckless driving, two counts of endangerment and three counts of criminal speed and driving on a suspended license.

News
>
Music News
May 08, 2008 02:58:17 GMT

will on June 3 re-release his sophomore effort "" that was originally dropped in stores last year. The repackaged version which will be titled "" has used similar cover art to the old version, only with a little use of photoshop to make the colors different.

Beside containing all the original 14 tracks, the Forever edition will include the title track, "Forever" as well as two new tracks "Super Human" that features and "Heart Ain't a Brain". It will also include a remixed version of "Picture Perfect" that is revamped with the addition of and ' voices plus two international-only tracks. Brown's label is yet to issue the official track listing of the set.

News
>
Music News
May 08, 2008 02:55:46 GMT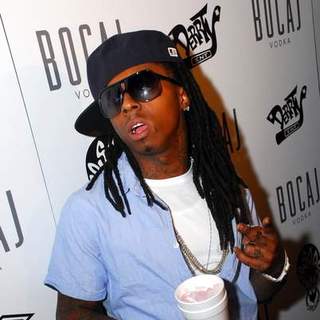 Lil Wayne has a unique way of making a not guilty plea for his drug possession and weapons charges, which is by rapping it at a concert. The rapper's freestyle, addressing the charges on him and his diss for the Arizona police, can be seen in a recent video that has been leaking on the net.

About the case itself, on January 22 the rapper was arrested by the state border patrol 75 miles outside Yuma, Arizona. Wayne's bus was stopped on Interstate 8, and was searched by the police. During the search, allegedly the police found drugs, cash money worth $22,000 and three guns.

News
>
Movie News
May 08, 2008 02:32:14 GMT
In September, a new lovable animated character to be known simply as "" is going to work his way through moviegoers' hearts. However, before the hunchbacked lab assistant of a mad scientist grazes the big screen, the Weinstein Company gives out sneak peek of the comedy film through its teaser trailer's online premiere.

Showing that this movie isn't an ordinary fairy tale story by burning up the fame classic term "Once upon a time" when the clips kick off, the teaser starts with an annual Evil Science Fair in which the great minds gather up to compete for the best scientist title. The footage then continues on explaining that behind every great scientist there is an Igor who assists the scientists in making the best invention.

News
>
Celebrity Gossip
May 08, 2008 02:24:40 GMT

Hollywood's most kept secret is no longer an unconfirmed speculation, thanks to People which has made public the photos of and 's wedding in its latest issue. In addition to the pics, the magazine also published quotes from the newlyweds themselves.

One of Carey and Cannon's wedding pics graces the cover of this week issue of People with the headline that reads "EXCLUSIVE PHOTOS! MARIAH'S SECRET WEDDING!" In the photo, Carey is shown wearing a white dress, and is all smiles while locked in an embrace with Cannon, who as well rocked an all-white suite. Just below the headline, People wrote "The singer and new husband Nick Cannon share the details of their six-week romance and surprise wedding."

News
>
Movie News
May 07, 2008 09:54:07 GMT

It looks like Hellboy's fans do not have to wait until July to see the big red superhero grazing the big screen as the latest Guillermo del Toro's feature film "" is set to be viewed at the 2008 Los Angeles Film Festival. What makes it even sweeter is that the movie gets the honor to close the event held from June 19 to 29, 2008.

Serving as the closing night film, "Hellboy II" will be previewed on June 28 at the Mann Village Theatre in Westwood. As this highly anticipated film closes the festival, another Universal Pictures' movie, "" has been chosen to kick off the event. The -starrer action movie will be screened on June 19 at the same place.

News
>
Movie News
May 07, 2008 09:31:28 GMT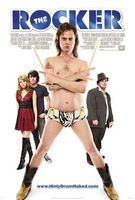 A new comedy movie from the 20th Century Fox, "", has debuted its first trailer on the net. Taking more than two minutes of showing time, the compilation of clips brings comedy lovers a first look into the rocker wannabe movie starring "The Office" star and "" beauty .

Opened with a dinner table conversation of Robert "Fish" Fishman's family, the trailer offers muany comedic scenes and at the same time gives out the story to the film. The earlier footage let out the background story when Fish being kicked out from his band which latter became extremely famous and his hilarious efforts to demand explanation from his bandmates. Then, as the trailer, which can be seen below, develops, it can be seen Fish's overrated act when he tries once again to live up his dream through his nephew's band.

News
>
Music News
May 07, 2008 09:18:12 GMT
Rapper recently has revealed some details about his upcoming album "" and also about his new single "Pain". Game shared his story to MTV news while he was shooting the music video for his latest single.

About his upcoming album, to be released on July 8, the rapper said that the third album will be his step forward on becoming a hip-hop legend. "It's my third album," Game said to MTV. "I dropped the first album, classic. Came back with 'Doctor's Advocate', classic. Its number three on my road to being a hip-hop legend. All my favorite rappers are legends, and I want nothing more than to be considered among the top, elite MCs."

News
>
Music News
May 07, 2008 08:49:04 GMT

After recently releasing their new clip "Lolli Lolli (Pop That Body)" to public, 's video appeared again on the net. This time it's not about a new song but it was the video of their cameo appearance on the tapping of CBS's television series "Numb3rs" which will be aired on May 9.

Not just appearing as a guest star, on the episode that will revolve around the murder of a rapper, the rap group are also performing on the episode. It can be seen from the footage below that was leaked on the net.

News
>
Music News
May 07, 2008 08:38:54 GMT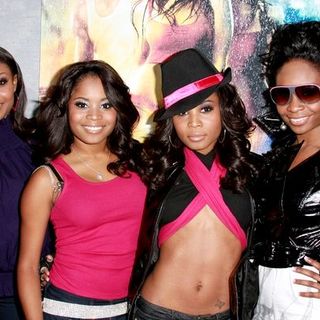 "Amnesia", a brand new music video from all girl group has been premiered on BET on Tuesday, May 6. The video is for the R 'n' B group's second single that is lifted from their soon-to-be-released sophomore effort, "".

The video was directed by Benny Boom who is also famous to have shot many music videos for R 'n' B artists like , and . It is a black and white clip that was shot back in April, showing the former teenage girls in more matured looks.