News
>
Music News
October 31, 2007 05:50:07 GMT

has revealed the cover art of ' upcoming album. The debut album from the American Idol cycle 6 winner will be self-titled instead of the previously reported 'Madamoiselle'.

Apparently the title 'Madamoiselle' is one of the tracks that appear on the album. Rumor has it that the song will be a collaborative piece between her and either fellow Idol or her favorite singer, .

News
>
Movie News
October 31, 2007 05:14:02 GMT

Seemingly ignoring the impending Writers Guild strike, which may start as early as tomorrow, November 1, 2007, Sony Pictures is delightfully reported to have found a new screenwriter for its "."

According to Entertainment Weekly, the appointed talent turns out to be James Vanderbilt, the creative mind behind the script of David Fincher's gritty thriller "." The man, however, may possibly not be able to pen anything for now due to the expected strike, but hopes are high that he will start writing almost immediately by the time the strike ends, should it really happens.

News
>
Music News
October 31, 2007 04:50:08 GMT
MTV has given a sneak peek of 's upcoming album ''. The album that will only placed on the shelves next week (November 6), is streamed on MTV's .

'Exclusive' has lifted two singles, 'Wall to Wall' and 'Kiss Kiss', ahead its release. The third single expected to roam the market will be 'With You'. Several other tracks within the album have also been leaked in the recent months.

News
>
Celebrity Gossip
October 31, 2007 04:48:43 GMT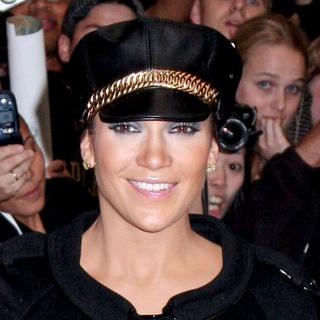 Her being mum on the persistent pregnancy rumors has been assumed as many as verification. And high profile fashion designer Roberto Cavalli is the next, after 's former boyfriend and husband Cris Judd, to spill the baby beans.

The flamboyant fashionista told People exclusively on Tuesday October 30th about designing for the expectant singer. "Well Jennifer Lopez, at this moment, she requests something very special because she is waiting for the baby," Cavalli said when being asked on what types of clothing he designs for his celebrity clients.

News
>
Music News
October 31, 2007 04:24:34 GMT

The alternative rock band have debuted the music video of their new single 'Williamsburg'. The song is the lead single from the band's third studio album '' that was released on Tuesday, October 30.

MTV's TRL premiered the clip on Monday (October 29) and had the band appeared in their studio for a live performance. Shot with the intention to be a social commentary on the Hipster scene, the video gives a satirical lesson straight from the Hipster 101 classroom.

News
>
Celebrity Gossip
October 31, 2007 04:17:28 GMT
Talk is heating up by the hours that is engaged to his longtime girlfriend L'Wren Scott.

The pair sparked speculation of engagement after the model was spotted sporting a diamond and sapphire ring at an Indian music festival at the weekend. The ring is thought to have been from India, as Rajasthan is famed for its gemstones.

News
>
Movie News
October 31, 2007 03:59:54 GMT
Seems November 16 this year won't only mark the launch date of Robert Zemeckis' anticipated motion capture flick "" but more than that, it also will witness the revelation of a new trailer and title of - brace yourself, folks - secretive monster movie "1-18-08"!

Claim comes from ComingSoon.net that the J.J. Abrams-produced flick will have its new trailer launched in front of the animated epic's screenings in theaters that day, which is said to also unveil its real title for sure. Hope is being mounted that things regarding the film will become clearer following the release.

News
>
Celebrity Gossip
October 31, 2007 03:41:34 GMT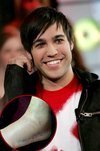 broke his foot during a concert in Louisiana over the weekend.

The frontman suffered a broken foot during a performance at the Voodoo Music Experience festival in New Orleans on Sunday night October 28th.

News
>
Movie News
October 31, 2007 03:24:45 GMT
Barely launching the first batch of production stills from "", Universal Pictures now is generously giving us more treats regarding the fantasy action thriller, bringing up both the first trailer and official site for the flick.

The trailer, running about 2:23 minutes, can be reached as well at AceShowbiz's section or just simply watch it below. Despite the easily comparisons to "Matrix" series, it does contain interesting action footage, notably on as Fox.

News
>
Celebrity Gossip
October 31, 2007 03:03:00 GMT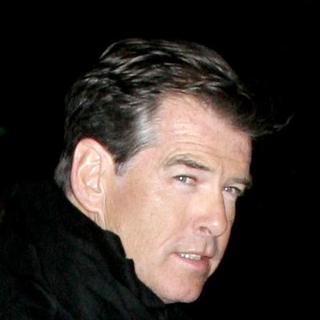 Los Angeles police are investigating for an alleged scuffle with a photographer in Malibu.

The former James Bond actor was with his kids in a Malibu mall outside Mexican restaurant Casa Escobar last Friday October 26th when photographer Barry Rosen began taking pictures of him. Rosen, as reported by TMZ.com, says Pierce then said, "Why don't you get a real f**king job."

News
>
Celebrity Gossip
October 31, 2007 02:06:35 GMT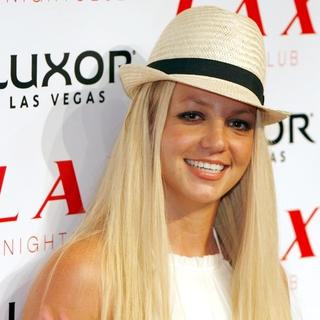 ' bid for custody of her two young sons has been denied.

Superior Court Commissioner Scott Gordon issued a Tuesday October 30th, stated in it that Spears will not regain custody of her kids just yet, and is instead granted three times monitored visits a week; two from noon to 7 p.m. and one from noon to 10 a.m. the next morning, with sons Sean Preston and Jayden James.

News
>
Movie News
October 30, 2007 09:35:42 GMT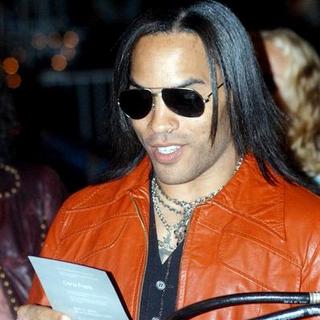 Taking foray into film industry, will make his big screen acting debut in an independent film feature titled "Push (2009/II)", Variety has reported.

The rocker is being lined up alongside the likes of , , and newcomer in the cast, all coming under the direction of "" helmer Lee Daniels. Here he will play a male nurse who shows kindness to lead character Clareece "Precious" Jones, an overweight, illiterate African-American teen in Harlem.

News
>
Movie News
October 30, 2007 09:01:24 GMT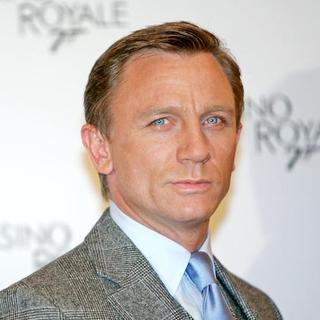 The suave British super-spy will still go blond at least for four more installments of his adventures. MGM chairman and CEO Harry Sloan recently stated to The Hollywood Reporter that has signed on to play 007 in four more James Bond films.

It is unclear, however, whether the number includes "Bond 22" which has already been in pre-production for a December start. Nevertheless, this will make Craig the third actor to reprise the character most after and , that's if he does stick to the contract.

News
>
Movie News
October 30, 2007 08:03:14 GMT
Amidst her state of being busy preparing her new album, "", appears to have enough space to add an acting stint into her schedule. The Hollywood Reporter has just revealed that the Grammy Award-winning singer is about to star in "", a big screen adaptation of the Philip K. Dick semi-autobiographical novel.

Morissette is learned to play a woman named Sylvia who shows up in the vision of Nick, a record label executive played by Jonathan Scarfe, as a glamorous singer. In reality, she, however, turns out to be an ordinary woman in unexpected remission from lymphoma who, after appearing in Nick's visions, gets a job as his secretary.

News
>
Movie News
October 30, 2007 07:21:39 GMT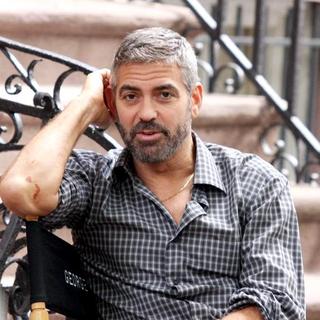 Initial possible candidate to play Duke in "", or "Untitled Stephen Sommers Project" as Paramount Pictures refers to, has popped up to the surface. The actor in question surprisingly turns out to be Hollywood heartthrob , according to IESB.net.

The site appears to have heard whispers from industry sources saying that the A-list actor has been offered the part and is quite sure that the tidbit is legit though it does advise its readers to take it with a grain of salt.