News
>
TV News
September 15, 2008 08:56:17 GMT

The world-famous cartoon series, "", has been awarded the highest honor as the Best Half-Hour Animated Show at this year's Creative Arts Emmy Awards for their 19.09, entitled "Eternal Moonshine of the Simpson Mind". Announced on September 13, the achievement has marked the TV show's big wins for tenth time during a prime time aired on FOX.

The episode in which The Simpsons receive the awards, focuses on the story of Homer Simpson, who is heavily drunk during a winter. Unable to deal with the situation that he considers as disaster, Homer decides to commit suicide by jumping off the bridge.

News
>
Movie News
September 15, 2008 08:37:33 GMT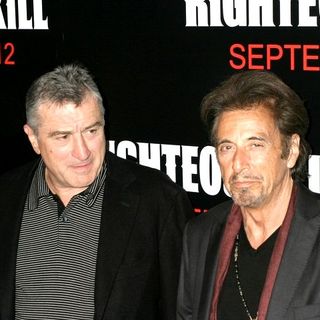 Known to portray many tough guy roles, Hollywood veterans and are looking forward to be able to play women in comedy movie. In an interview with British radio station Heart, the two revealed that for their next film project, they would love to dress up as the opposite gender and act up as sisters.

Opening up on the subject, Pacino stated, "It's a great idea. That could be something for us to work on. Robert has done some great and very successful comedy movies and he's made the transition really well, without a problem. He was amazing. He's invented himself over again and that takes a very special talent." On similar note, De Niro added, "We could do that, I like the idea. We could play sisters. That could happen...who knows?"

News
>
TV News
September 15, 2008 08:35:32 GMT

This week, "" will touch a horrific case and a clip from the episode has been given. The clip for the second episode which is called "The Same Old Story" shows how a woman starts off not pregnant until she's dead giving birth to the strange baby.

The young woman has just finished having sex with her partner in a motel when suddenly she feels something moving in her belly. Screaming in pain, she is taken to the hospital by her boyfriend who abandons her in front of the building. Visibly not knowing what happened, she dies on the operating table and the surgeons instinctively try to save the baby by performing a C-section.

News
>
Celebrity Gossip
September 15, 2008 08:14:09 GMT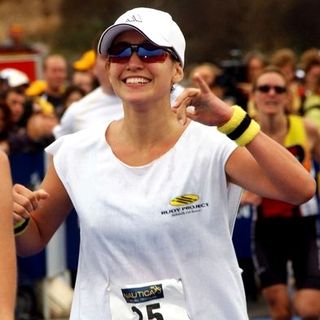 has completed her first ever triathlon. Competing at the Nautica Malibu Triathlon in Malibu, California on Sunday, September 14, the 39-year-old has successfully finished the race in 2 hours, 23 minutes and 38.8 seconds and what made it even better, through her participation, she has raised $127,000 benefiting Children's Hospital Los Angeles.

Expressing her excitement upon crossing the finish line, she thanked the supporting crowd saying, "Thank you guys so much. This is an amazing day." She then added, "I feel really great and so glad I finished and that I made it out of the water but more amazing than that, I feel really great that we raised $127,000 for the Children's Hospital [Los Angeles] and hopefully it'll go to good use."

News
>
Movie News
September 15, 2008 07:39:33 GMT
"" DVD edition will be getting a direct-to-video companion film when it is available in stores. Making the announcement are Paramount Home Entertainment which points out further that the film will be entitled "Secrets of the Furious Five" and will be bundled with the original film as part of a "Pandamonium Double Pack".

Though its slug-line "The Kung Fu Panda story continues" may lead to the speculation that it is a sequel, The Hollywood Reporter explains that the storyline will be dealing with the back stories of the characters from the original film. Additionally, it is unclear whether this is the same film as the . Still, and will lend their voice once again.

News
>
Music News
September 15, 2008 07:27:43 GMT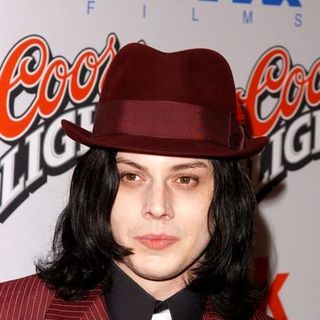 of is reportedly unhappy when the song that he has penned with is used for Coca Cola promotional campaign. "Jack White was commissioned by Sony Pictures to write a theme song for the James Bond film '', not for Coca Cola," Jack's spokesperson recently says.

Furthermore, according to the statement issued by the publicist, Jack is mainly upset because the song titled "Another Way to Die" has been leaked before its official release date that reportedly coincides to the movie's premiere on October 29. "We are disappointed that you first heard the song in a co-promotion for Coke Zero, rather than in its entirety," his representative adds.

News
>
TV News
September 15, 2008 07:19:28 GMT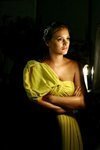 A spoiler to the fifth episode of "" season two has been given. The chapter which will be called "The Serena Also Rises" and aired on September 29 will take place during the Fashion Week where all the dramas and conflicts continue despite the hectic schedule.

Blair who in particular should be busy due to her involvement in Waldorf Design, decides to sabotage her mother's fashion show as an expression of anger. Her mother, Elanor listened to the suggestion given by intern Jenny to give Serena and her new socialite friend, Poppy Lifton the front row seats of the show.

News
>
Movie News
September 15, 2008 06:48:54 GMT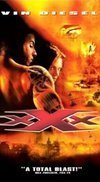 Words are Columbia Pictures are looking forward to do another sequel of "" which is tentatively entitled "". Said to be in talks with producer Joe Roth for the sequel's possibility, the studio allegedly plan to team up once again the film's original lead actor, , and helmer Rob Cohen.

According to Variety, Diesel and Cohen have agreed to come back for the new project although no deal has been signed yet. Diesel will once more take on his Xander Cage character, law-breaking extreme sports enthusiast-turned-government agent. In the first sequel, "", which stars and directed by Lee Tamahori, Cage has been reportedly killed in Bora Bora leading to his replacement by imprisoned former U.S. Navy SEAL Darius Stone as the XXX.

News
>
TV News
September 15, 2008 06:34:10 GMT

HBO's new series "" have folded its first two episodes and is moving towards the third one which will be called "Mine". The September 14 edition provides the next week chapter where bar girl Sookie Stackhouse () is trapped with Bill Compton's () vampire friends.

Vampires Malcolm, Diane and Liane get a hold of Sookie but retreat after Bill saves her. Back at Merlottes, Sam Merlotte () and Tara Thornton () come to the rescue of Sookie also in a bar fight. Sam himself is seeking a remedy to his loneliness while Tara is dealing with her alcoholic mother. Jason, meanwhile, turns to Lafayette, Merlottes' cook, for help with his problem.

News
>
Music News
September 15, 2008 06:33:25 GMT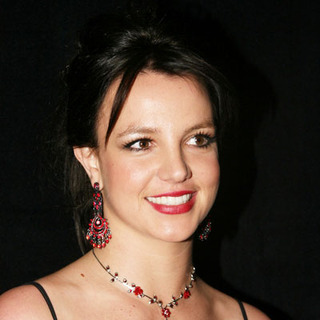 will reportedly head up to Las Vegas for a New Year's spectacular live show. "They are cooking up the idea of making a big bold statement by making her comeback on New Year's Eve," says an insider.

The rumor continues floating with a claim that Britney will take the stage at Pearl theater in the Sin City shortly before midnight with companionship from burlesque dancers, fireworks and special effects. Following the New Year's show, she then will embark on a world tour to continue promoting her upcoming album, which will reportedly be available for purchase on Christmas.

News
>
Celebrity Gossip
September 15, 2008 06:14:14 GMT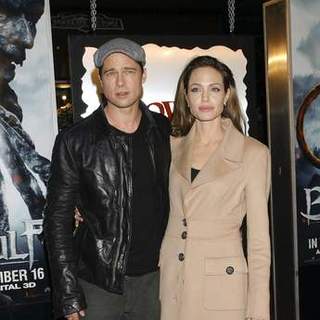 Before Guinness World Records 2009 Edition hit the shelves on Wednesday, September 17, their 2009 list of top celebrities has been unveiled and among those inscribed in are and . The Hollywood power couple has been dubbed Most Powerful Actor and Actress respectively. Taking the ultimate titles, Pitt ended 's reign, while Jolie pushed off last year topper .

Apart from Pitt and Jolie, former pop princess has been named the Most Searched Person on the Internet. Following her personal turmoil and recent turnaround with winning the Best Female Video, Best Pop Video and Video of the Year at the 2008 MTV Video Music Awards, the 26-year-old has taken the crown from last year's winner, .

News
>
Music News
September 15, 2008 05:21:53 GMT

Born to Dianna Lovato, a former country recording artist, wants to follow her mother's step by embarking a new career as a singer. She first hinted her move on a solo tour, "Demi Live! Warm Up Tour". Following that solo gigs, Demi joined in their 2008 summer tour, entitled "Burnin' Up".

In 2008, Demi has finally entered music studio with the Jonas boys, who contribute in the songwriting credit for her new materials. Titled "", the album is expected to hit the market on September 23 in the United States via Hollywood Records.

News
>
TV News
September 15, 2008 04:43:45 GMT

A spoiler for this week's episode of "" has been given through the release of a clip. Putting Derek () in conversation with an injured Sarah (), the video is a sneak peek to the episode 2.02 which is titled "Automatic for the People".

Following the Sarkissian attack and Derek's allies with Charley Dixon; Sarah, Derek and Cameron team up to investigate a nuclear power plant. ZeiraCorp CEO Catherine Weaver meanwhile, goes on with her new project which is under her new division of the technology company. John in the mean time, makes a new friend.

News
>
Music News
September 15, 2008 04:39:20 GMT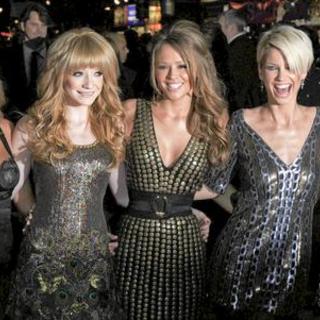 U.K. female group have just released a new single named "The Promise" through BBC. Described as "a stormer of a track", the song is to follow-up to their funky summer single "Can't Speak French" from their 2007 effort "" and is reportedly set to appear in the girls' not-yet-titled new album.

Unfortunately, details of the hot group's comeback album haven't been revealed yet. Its production, though, is likely to come from their longtime producer Brian Higgins/Xenomania.

News
>
Movie News
September 15, 2008 04:38:47 GMT

Wrapping up the 33rd Annual Toronto International Film Festival on Saturday, September 13, a list of movies have been awarded with special prizes. Among the event's winners was "", a drama about an Indian teenager who is about to be a millionaire.

Considered to be an underdog, the Danny Boyle-directed movie brought home the Cadillac People's Choice Award as well as the $15,000 prize, beating out Kristopher Belman's "More Than a Game" and Cyrus Nowrasteh's "The Stoning of Soraya M.". Upon winning the award, one of the film's stars, , expressed her excitement, "It was an exhilarating feeling. When they clapped and gasped and literally went ga-ga over the last dance sequence, it was a wonderful feeling...I was shaking."