News
>
Movie News
September 27, 2008 04:29:27 GMT

Another red band clip of "" has been released. This time, the video courtesy of IGN highlights on the scene where Ian Lafferty gets in trouble because of an additional piece attached to his donut costume by a group of bullies. Unaware of his mascot's appearance after a bully added the item, Lafferty approaches a man and his young girl to promote the donut shop, instead he gets knocked out, falls down the stairs and slides across the mall on the back of his costume.

Eighteen years old Lafferty is in love with his longtime best friend and about to head off to college, but that is the least of his problems. The true fact is he is a virgin. Trying to hook up with the hot babe he met on the Internet and determine to lose his virginity, he goes on a cross country journey with his friends using his brother's prized vintage Pontiac GTO and falls in hilarious misadventures and raunchy escapades.

News
>
Music News
September 27, 2008 04:16:37 GMT

has finally decided to be involved in the 's reunion plan. "When Robert realized the band were serious about doing it without him, it made him think long and hard," a source says. "He realised he couldn't face the thought of not being involved."

Speaking of Robert's decision, , John Paul Jones, and Jason Bonham are said to be thrilled. "The band were over the moon when he told them the news," the source adds in a further explanation. "They are now forging ahead with the tour plans and can't wait to get on the road."

News
>
TV News
September 27, 2008 04:09:39 GMT

A scene from the "" episode 3.01 has been given, revealing how secrets in the Walker family can not be kept too long. Entitled "Glass House", the family will have a vacation in a luxurious house where the items inside it cost a leg. Troubles come when an expensive glass whale is broken.

The kids accidentally knock over the whale but Justin takes the blame when Kevin asks who breaks it. Together, they try to gather the pieces and put it on back in one piece. Meanwhile, Kitty, upset by the fact that Nora writes the letter of recommendation for her adoption plan instead of Sarah, confronts her mother, saying that too many secrets are held within the family.

News
>
Movie News
September 27, 2008 03:49:40 GMT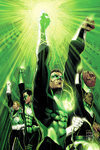 "" is most likely to start shooting in early spring of 2009. Getting a chance to get an update from the comic book adaptation movie, First Showing reported that producer Donald De Line revealed about the production plan on Friday, September 26, saying that the people behind the project are "gearing up to start shooting early spring".

Noting that a new draft for the script has just come in, he further insisted that the Warner Bros. Pictures movie is one step closer to fruition. About it, the producer of "" and "" stated, "it's coming together and I'm excited about it. Hopefully we'll make it to start gate. We're really close - really close."

News
>
TV News
September 27, 2008 03:36:10 GMT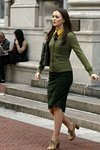 A couple of sneak peeks to "" 2.05 which is titled "The Serena Also Rises" have been released via on top of some which have been released by The CW earlier this week. On the first clip, Chuck is having a heated argument with Blair outside school, and the second one sees Dan in attempt to befriend Chuck during their outing.

The other two clips have been outed previously, the third one being that when Blair is angry after knowing that Serena is given front row seats at Waldorf House fashion show. And the fourth clip is on Dan approaching Chuck, literally begging him to include him in Chuck's circle of friends.

News
>
Music News
September 27, 2008 03:28:00 GMT

have debuted a music video for their brand new single entitled "Lost!". Co-written by the band's frontman, , the song is confirmed as a third single on their fourth major studio album, "", which has been in stores since June.

Filmed during the band's live performance at the United Center in Chicago, the video is directed by Mat Whitecross. Their vocalist is seen in the video, all sweating while singing the tune in front of thousands of fans which has loaded the place. At the closing scene, all the band's members get off the stage and greet their fans from the front of the barricade fence.

News
>
Celebrity Gossip
September 27, 2008 03:22:32 GMT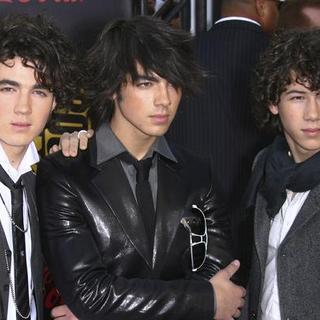 104.5 WSNX-FM, a radio station in Grand Rapids, Michigan, has launched a sex contest with as the subject, offering anyone who can be the first person to have sex with one of the brothers a $10,000 prize. The competition, called "Jump A Jonas", is challenging any females who are legal to have sex to be the first person to sleep with either or . isn't part of the competition since he has yet reached his age of consent.

"The boys talk a lot about purity and living a lifestyle free of temptation and while that is an excellent way to live your life, we wanted to know if everyone had their level of self-control," the radio station stated on the reason that prompted the contest. "We are offering a $10,000 bounty to the person that can 'jump a Jonas' and prove it. If you are able to legally bed down either of the two Jonas Brothers who are of legal age to do so and are able to prove beyond a shadow of a doubt that you did the deed, you can collect the $10,000 bounty."

News
>
Movie News
September 27, 2008 03:22:26 GMT
On Friday, September 26, 's alter ego Bruno has disrupted a fashion show by designer Agatha Ruiz de la Prada in Milan when the gay Austrian reporter storms down the runway. Wearing a blond wig and dressed in a Velcro suit and black cloak with uncanny accessories, the eccentric character shows off his struts despite the security's attempt of holding him down.

New York Magazine reported that backstage photographers at Iceberg noted that the fake journalist was midinterview with a model agent when he began his act. Halfway down the runway, he was finally stopped by Italian authorities who detained him from further wrecking the show. Despite getting himself detained, Cohen, the comedian playing Bruno, was not charged with any crimes and released within the same hour.

News
>
TV News
September 27, 2008 02:59:44 GMT

With 5 Emmys in the pocket, "" goes full throttle on its third season promo. NBC have released a video for the sitcom's new season, airing it during the season premiere of "" on Thursday, September 25.

Tagging along the honor taken from 60th Primetime Emmy Awards as Best Comedy, "30 Rock" will return on screen next Thursday, October 30 at 9:30 P.M. The first episode would be "Do-Over" that sees Liz being overshadowed by an adoption agency official.

News
>
Celebrity Gossip
September 27, 2008 02:39:39 GMT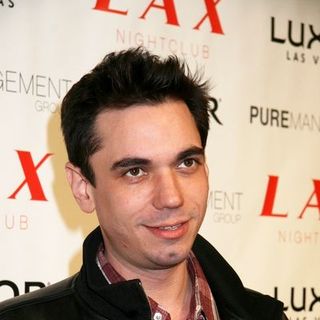 Celebrity spinner DJ AM has been released from the Joseph M. Still Burn Center at Doctors Hospital in Augusta where he has been hospitalized since last Saturday, September 20 after a , which left four people dead. While it's unclear when exactly he was released, it has been reported that he is already back in Los Angeles.

Jenni Weinman, a representative for AM, confirmed his hospital release Friday, September 26, telling People, "While he is deeply saddened by the events, he is thankful for all of the love and support he has been receiving from fans and friends worldwide." Jenni added in a statement, "We ask that you continue to respect his privacy as he rests and heals and mourns the loss of his friends."

News
>
Music News
September 27, 2008 02:39:16 GMT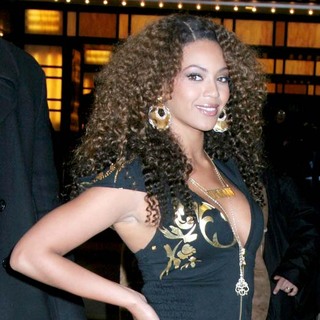 MTV has announced that will be one of the artists to perform at this year's MTV European Music Awards. She will likely sing one of , "If I Were a Boy" or "Single Ladies", at the event which will be broadcast live from Liverpool Echo Arena on Thursday, November 6.

Furthermore, MTV has also revealed that Beyonce is nominated for Ultimate Urban Artist, competing with , , , and . Meanwhile, will go head to head in Album of the Year with Alicia, , , and . A complete list of the event's nominees can be found on .

News
>
Movie News
September 27, 2008 02:30:00 GMT

Paramount Pictures have just presented another full-length trailer and a TV spot for their forthcoming drama fantasy "". Consisting of relatively similar footages with slight differences in several last frames, the two videos provide sneak peek into the early years of Benjamin Button, his backward aging progress and the girl who becomes his friend and then his lover.

Benjamin Button is a man who is born under unusual circumstances. He is born in his eighties and ages backwards, but like any ordinary man, he is unable to stop time. Hence, as the people around him grow older, he becomes younger. Seeking a place where he fits in, Button travels the world meeting people along the way, finding love and losing it, and learning about the joys of life, the sadness of death and what lasts beyond time.

News
>
Celebrity Gossip
September 27, 2008 02:03:46 GMT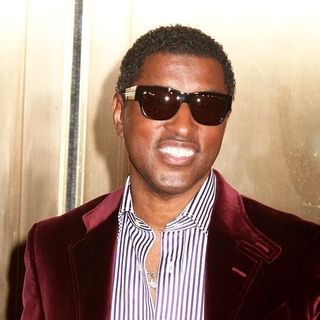 A confirmation has just been released by singer that he and his back-up dancer girlfriend Nicole Pantenburg have welcomed their first child together, a baby girl. The infant, named Peyton Nicole Edmonds, was born on September 9 in Los Angeles at 6:55 P.M. She weighed in 5 lbs., 7 oz.

Confirming the birth of the baby to People magazine, Babyface said in a statement, "Nicole and I couldn't be happier to have a new baby girl in the family." He added, "my two sons are thrilled to have a little sister" referring to sons Brandon Edmons and Dylan Michael, whom he has with then wife Tracey Edmonds.

News
>
Celebrity Gossip
September 27, 2008 02:00:13 GMT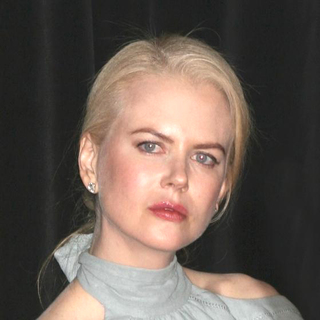 Keeping herself and her newborn daughter Sunday Rose away from media spotlight following her birth in July 2008, shows off the 2-month-old infant to the public during an outing in London. She was taking a stroll through the city Friday, September 26 when photographers captured the pictures of her little daughter whom she carried along in her arms.

Sunday wore a pink dress and tights. She was seen snuggling into her actress mother's chest to keep warm. She has her mother's blonde hair and pink skin. As for Nicole, she was seen wearing black outfits paired with matching cap. are on Mail Online.

News
>
Movie News
September 27, 2008 01:51:19 GMT

The second full trailer of Frank Miller's "" has arrived. Posted firstly by Moviefone, it presents the footage that has been awhile ago. Opened with the scene where Spirit leaps down from a high building to save a woman from criminals, it continues with Spirit's explanation about his being, stating that he is not a ghost but a living, breathing and moving man.

The video then kicks in giving background illustration about the situation in Central City and that Spirit's existence creates a mess in the criminal underworld making Silken Floss points out to Octopus that they have to do something about him. That leads to the brawl between the two titans as Octopus aims to kill Spirit while he can. The trailer also presents Sand Saref and the flashback highlighting on younger Denny Colt with the beauty.