News
>
Celebrity Gossip
October 30, 2008 06:07:32 GMT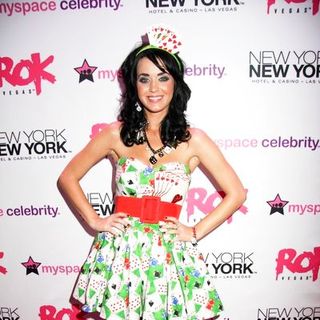 celebrated her 24th birthday Tuesday, October 28 in style by exploring more of her masculine side and dressing as the late Freddie Mercury. Attempting to look exactly like the former musician, she dressed in Freddie's trademark all white outfit which was paired with a flashy yellow jacket and white trackpants. What's more, she even wore a fake mustache and wig.

There were about 200 guests invited to the bash, held at Siren Studios in Los Angeles. Drinks company Malibu Rum, which hosted the festivity, treated guests with specialty drinks, including the Mercury, the Monroe and the King. As for the birthday girl, she treated her A-list guests, including and Cisco Adler, "to a game of bobbing for body parts, a coffin photo booth and an execution chamber," E! Online reported.

News
>
Movie News
October 30, 2008 05:19:44 GMT

Another series of "" stills has been released. Posted by , the photographer for "Harry Potter" sixth film on his official site, the newly-found pictures show another take on Harry, Ron, Dumbledore and Snape. While most of the photos display the serious tone of the movie, one of the images displays Ron laying on his bed smiling.

The next two pictures showcase a black and white shot of Harry and and an up-close shot of worried-looking Dumbledore. Other images present Harry and Ron walking side-by-side on Hogwarts' corridor as well as Snape doing a spell in front of McGonagall while Harry, Ron and Hermione stand on a distance behind watching it.

News
>
TV News
October 30, 2008 05:13:34 GMT

In the new "", "The Great Herrmann", a famed magician whose animal assistants are being mysteriously killed off seeks the help from Ned. More about Ned's father and family will be revealed in this episode.

Since Herrmann has been a surrogate dad to Ned's half-brothers Maurice and Ralston ever since their father walked out on them, Ned reluctantly helps him. He, Chuck, Emerson, Olive, Digby, and Pigby become witnesses to a magic trick gone horribly wrong. Meanwhile, Dwight Dixon (guest star-Stephen Root) insinuates himself into the Aunts' lives, but Lily is instantly suspicious of his motives.

News
>
Celebrity Gossip
October 30, 2008 04:52:04 GMT
Backstage at Power 105.1's Powerhouse concert Tuesday night, October 28, had a brief interview with U.S. radio station, Power 105.1, to which he revealed he helped delivering his newborn son Dwayne Carter III. "I delivered him. I held the left leg the whole time," the hip-hop artist stated with delight.

Recalling his presence on the delivery room the day his baby boy was born on October 22, Wayne said, "It was nasty, very nasty," but he quickly added, "it was wonderful." He went on gushing about little Dwayne, "Oct. 22, 9:25 A.M., 7 lbs., 12 oz. He's the best thing to ever happen to me, next to my daughter." The full interview can be heard on .

News
>
Music News
October 30, 2008 04:49:52 GMT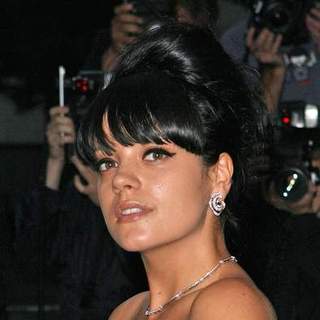 's sophomore studio album "" has finally gotten its release date. Scheduled to come out on February 9, 2009 in the U.K., the effort will be produced by Greg Kurstin and list a new country song titled "Not Fair".

"We decided to try and make bigger-sounding, more ethereal songs, real songs," Allen says, noting that the album will have jazz, country, and dance music sounds. "I wanted to work with one person from start to finish to make it one body of work. I wanted it to feel like it had some sort of integrity. I think I've grown up a bit as a person, and I hope it reflects that."

News
>
TV News
October 30, 2008 04:37:20 GMT

In the episode airing November 5, "" will see Addison trying to fix the financial troubles at Oceanside Wellness but puts the practice in jeopardy instead. A good friend of Violet's places her in the terrible position of breaking the law to help her.

Meanwhile, Maya hopes that her parents, Sam and Naomi, are rekindling their relationship for good. A dying teenager is desperate to get pregnant through artificial insemination and the doctors are in dilemma due to the fact that they are creating an orphan.

News
>
TV News
October 30, 2008 04:37:05 GMT

In the next episode of "", Megan Smith's relationship with Charlie Hogan is about to end. In "All About Defining Yourself", Charlie begins dating a woman named Mandy, guest starring Alice Greczyn, whom he thinks is better than Megan.

The episode will be focused on Megan's intention to present a book proposal to Laurel Limoges by doing some research about her. Unexpectedly, Sage Baker tells Laurel about Megan's plan before Megan has a chance to explain. Surprisingly, Laurel likes Megan's idea of a biography, but she dismisses Megan's willing contribution on it by hiring an experienced ghostwriter. Megan does not stop there, she will continue her research about Laurel then finally finds out a shocking secret about Laurel's past. Laurel feels unpleasant knowing what Megan has learned about her.

News
>
Movie News
October 30, 2008 04:31:24 GMT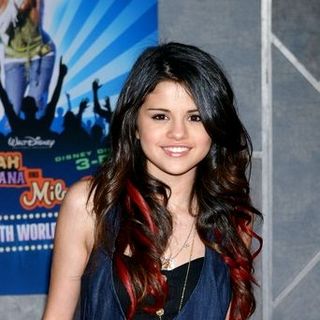 Disney Channel's original series "" could be heading to the big screen. Spilling out the bean, the comedy series star told MTV News that plans to develop a movie from the hit series "Waverly Place" have been discussed.

Gushing over the movie plans, the 16-year-old revealed that there are talks to shoot the production in New York. "Yes! We actually want to shoot it here in New York," so she claimed. On the potential storyline, the starlet who lends her voice to "" suggested that the family's secret may be exposed.

News
>
TV News
October 30, 2008 04:05:32 GMT
In the new episode of "", a boy is lit on fire, and Detectives Elliot Stabler and John Munch investigate the malicious crime. In search of a lead, the Detectives end up at Blessed Heart High School, where their student escort, Max Matarazzo introduces them to the 'Blessed Heart Chastity Circle' and senior Alec Bernardi.

Alec admits to hurting the victim, but in turn opens a new door for the detectives when he unveils a group of pregnant teenage girls. A strange web of secrets and bad blood in this "close-knit" neighborhood offers a challenge for the detectives.

News
>
Music News
October 30, 2008 04:03:56 GMT

debut a music video to promote their brand new song called "About a Girl". Shot in a so-called Barrington High School, the video gives a look at the life of a high schooler, played by frontman William Beckett, who falls in love with a girl but has no courage to tell her.

"About a Girl" is one of the new singles on the pop punk band's third studio album "". Revolving around the final year of senior high school, the record is produced by S*A*M, who has also produced ' digital EP, "Patches From the Quilt".

News
>
Celebrity Gossip
October 30, 2008 03:48:52 GMT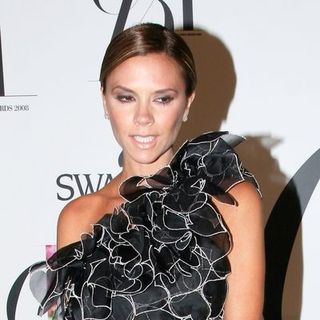 is following in her husband 's footsteps as the new model of Emporio Armani women's underwear. She thus becomes the first ever international celebrity who has been chosen to model the range, which was originally launched more than twenty years ago.

Emporio Armani announced on Wednesday, October 29, Victoria will model the new spring/summer collection of the brand's bras and knickers. Her ads will appear on posters, billboards and in glossy magazines early next year.

News
>
Movie News
October 30, 2008 03:27:07 GMT
A new trailer of "" has arrived. Around three minutes longer than the first trailer, this brand new 5-minute trailer contains many similar footage to aired on FOX on Sunday, September 14, but still manages to offer some never-before-seen footage from the movie.

When an alien's arrival to Earth triggers a global upheaval, governments and scientists race to unravel the mystery behind the visitor's appearance. In their effort to seek the truth, the government brings in Helen Benson, a microbiologist who works at Princeton University, to investigate the alien who goes by the name of Klaatu. Though the government sees Klaatu as a threat to Earth, Helen and her stepson come to an understanding that Klaatu is actually a "friend to the Earth".

News
>
Music News
October 30, 2008 03:15:38 GMT

Several more exclusive brand new photos taken during ' rehearsal at Hollywood's International Dance Studio have been posted on her official website. Wearing yellow tank top and white short pants with circus-like knee-high boots, she is, as seen on the news photo, holding a cane and working on new moves while her dancers are moving around her.

In related news, Spears will reportedly make a live appearance on MTV's "TRL" finale, airing on Sunday, November 16. "MTV and their casting directors have picked the date in November specifically for Britney so she could appear, and co-inside with the album release a few weeks later," a source tells BreatheHeavy.

News
>
TV News
October 30, 2008 03:02:55 GMT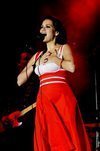 Three clips taken from the upcoming episode of "" have been made available by The CW. The networks provide a sneak peek into some keys scenes for the episode called "Sympathy for the Devil" that will air on November 3.

In the first clip, Haley makes a huge breakfast for Nathan so he can "stock up" before he has his grueling exercises as a basketball pro. The second clip is a conversation between Nathan and Lucas, with the latter asking what was Nathan's best memory of their father, Dan. Nathan recalls "one of the best days" in his life when Dan introduced him to .

News
>
Celebrity Gossip
October 30, 2008 03:00:56 GMT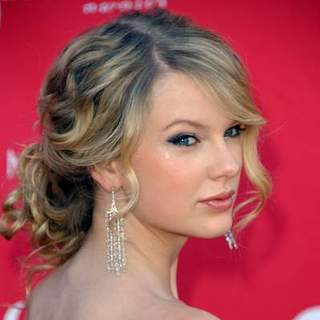 Country music singer is the latest celeb to get dolls treatment as multi-brand company Jakks Pacific is creating a new fashion dolls collection of her. The new version shows Swift's replica sporting her real trademark long-blonde hair. It is dressed in blue gown with matching heels. As for this version, it also comes with the replica of Swift's trademark bedazzled guitar.

Swift's latest fashion dolls will be made available for purchase at nationwide for just under $15. The collection reportedly comes in advance of her sophomore album, "", which is set to be released in the U.S. on November 11.