News
>
Music News
October 31, 2008 09:13:06 GMT

Las Vegas-based rock band Panic! At the Disco have released a music video for their newest song "Northern Downpour". Directed by Behn Fannin and produced by Refused TV, the music video was filmed in Los Angeles in late September.

Traveling back to the point of being black-and-white, the video displays the band's members playing their song with old-schooled wardrobes. As it nears the end, people are shown mopping around the musicians shoveling the dirt on the field.

News
>
Movie News
October 31, 2008 08:41:54 GMT

Another short snippet from "" has been found via . Said to be originally broadcast on October 28 on BBC1's special 'Film 2008: Quantum of Solace', the less-than-a-minute clip follows the chase sequence between James Bond, played by , and traitorous Henry Mitchell, portrayed by Glenn Foster, in a bell tower. Though parts of this brief clip have been featured in the "Quantum" trailer as well as its behind-the-scene footage, it still presents some fresh footage from the action movie.

Picking up an hour after the end of "", "Quantum" is directed by "" helmer Marc Forster and follows Bond in a manipulative and dangerous mission of uncovering the truth behind the mysterious organization called Quantum. This 22nd James Bond movie will also feature as Russian-Bolivian agent Camille, Mathieu Amalric as lead villain Dominic Greene, as MI6 Agent Strawberry Fields and as M. It has been scheduled to hit North American theaters on November 14, 2008.

News
>
TV News
October 31, 2008 08:27:03 GMT

While the spin-off to "Melrose Place" is being baked in the oven by The CW, stars of the original series are coming out to give their status of involvement. says no, leaves a possibility and gives a definite yes.

Garth appeared for three episodes on the original show since 'Melrose Place' was introduced with a cross-over story from "Beverly Hills, 90210" involving Kelly Taylor. On the possibility of her, reprising the role, Garth says "No. I...no. I think they should keep it separate. And no, I don't want to do it." Garth made a return to "Beverly Hills, 90210" spin-off titled "" this Fall, playing Taylor.

News
>
Music News
October 31, 2008 08:18:57 GMT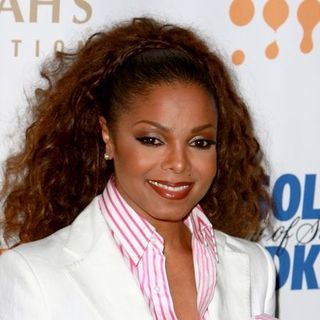 's "Rock Witchu" performance at Mohegan Sun Arena in Uncasville, Connecticut has been officially scrapped off. "Mohegan Sun regrets to announce that the concert featuring Janet Jackson has been officially canceled," the statement issued by the venue reveals.

In a further explanation, it is also announced that the show, which was originally set for October 11 but had to be canceled due to Jackson's migraine ailment, will not be re-scheduled due to alleged poor ticket sales. Thus, all Jackson's fans who purchased tickets for the gig can ask for refund at the point of purchase.

News
>
Celebrity Gossip
October 31, 2008 08:14:02 GMT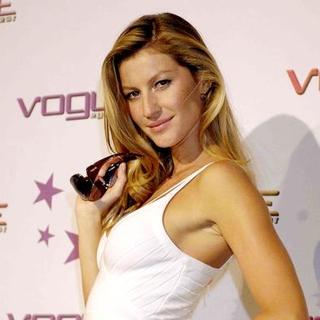 helps American Photo Magazine celebrating its 30th anniversary by striking a number of raunchy poses for its November issue. Teaming up with her photographer friend Nino Munoz, she is snapped in a range of sultry poses that expose her curvy body.

Attempting to use Gisele's shots to convey the idea of "glamor", Nino tells the magazine, "We get very inspired around each other, and I'll talk to her about ideas, get her input, and make it happen." He then adds, "Two Giseles are better than one, don't you think?"

News
>
TV News
October 31, 2008 07:44:35 GMT

Good news for the fans of three hit series, "", "", and "". It has been reported exclusively by from Entertainment Weekly that The CW network has ordered more episodes for the three series.

"Gossip Girl", the successful teen drama which comes into its second season through its September 1 premiere, has been picked up for one more episode to complete the season into the total of 25 episodes. The CW has informed the decision to executive producers Josh Schwartz and Stephanie Savage. Previously it has been reported that the original 22 episodes were being ordered for 2 more episodes counting it up to 24.

News
>
Movie News
October 31, 2008 07:39:15 GMT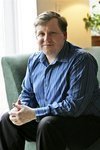 Columbia Pictures are one step closer to secure a screenwriter for "" script. According to The Hollywood Reporter, the studio is in final negotiations with David Lindsay-Abaire to have the Pulitzer Prize-winning playwright for 2006's Broadway stage production "Rabbit Hole", penning the fourth superhero movie.

Lindsay-Abaire will not be the first "" scribe winning the Pulitzer, "" screenwriter, Michael Chabon, is also a winner of the prestigious award. While nothing is set in stone yet, there are no explanation on whether the "" screenwriter will rewrite the draft written by James Vanderbilt or he will take on a different route and bring in new material.

News
>
Music News
October 31, 2008 07:28:21 GMT
provides her fans with a music video in accompaniment of her brand new song "Playa Cardz Right" which features . The music video is shot at the Tupac Memorial Center for The Arts in Stone Mountain to honor the rapper who died in September 1996.

On the video, Cole is captured sitting on the mixing desk and singing the song while her collaborator is shown through a quick display of his several photos. Shakur's mother Afeni Shakur is also making a cameo appearance during the video set.

News
>
Movie News
October 31, 2008 06:41:48 GMT

In rebooting the "Superman" franchise, Warner Bros. Pictures have been looking forward to introduce a darker Superman, but it seems that has a different opinion about it. In an interview with IESB, the man who plays the titular character in "" said that he doesn't "think the character necessarily has to be darker".

"I think he is kind of dark in a sense, emotional dark, in Superman Returns, and the movie as a whole was slightly dark, they could have had more prowess in it I suppose, and I think that's one thing that can be done in the sequel, so I don't know how much darker you want to make it necessarily," he explained. "You make the stakes higher, you make the villain darker, I think that's a way to do it."

News
>
Celebrity Gossip
October 31, 2008 06:32:50 GMT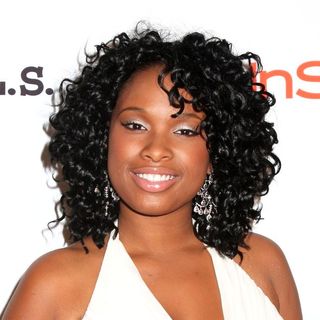 Ahead of the private memorial service for her late mother, brother and nephew, which is slated to be held next week, reportedly is "still in shock" over their slayings. Devastated by the tragedy, she is said to be fearing of her own safety too that she has many security guards around her.

E! Online cites some insiders as they inform Hudson was in Florida when she received the news that her mother and brother were shot to death. She then immediately boarded a flight north. Afterwards, she checked into the Trump International Hotel & Tower, yet rarely left her room. Her fiance David Otunga has been by her side "around the clock." "David's been by her side through this whole tragedy," a family source claims. "He has totally been there for her."

News
>
Music News
October 31, 2008 06:27:44 GMT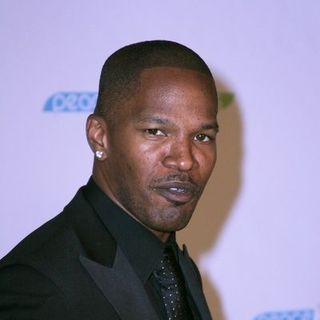 A new song titled "Just Like Me" which is performed by has been available for stream. Produced by and Tricky Stewart, the song reveals that rapper has lent his vocals to rap some lines on the hook.

"Just Like Me" is expected to come out on Foxx's third major studio effort tentatively called "Man's Intuition". While the album's concrete details are still kept under wrap, the record is scheduled to be dropped in the U.S. market in December as a follow up to his 2005 LP, "".

News
>
TV News
October 31, 2008 06:18:15 GMT

A small town advertises their commodity, a wishing well that really works, in the new "". When a young girl's teddy bear comes to life, Sam and Dean discover that the town's wishing well really works, blurring the line between reality and fantasy.

Wes, a nerdy bachelor who was previously ignored by women, now has a beautiful girlfriend named Hope who is completely in love and enamored by him after he made the wish in the well. Hope seems to enjoy doing every task for Wes and he was consequently reluctant to give up the prize when confronted with the truth.

News
>
Movie News
October 31, 2008 06:06:35 GMT

The third and claimed-to-be final trailer of "" has finally been brought forward by United Artists. Providing several never-before-seen footage from the World War II movie, the video is packed with how Operation Valkyrie is carefully planned and with the action sequences to be expected from the film.

Based on the true story of a German World War II colonel and Catholic aristocrat Colonel Claus von Stauffenberg, "Valkyrie" chronicles the daring and ingenious plot to kill Hitler. In a country in the grips of evil, a loyal and proud military man, von Stauffenberg serves his country and hopes someone will find a way to stop Hitler before Europe and Germany are destroyed.

News
>
TV News
October 31, 2008 05:54:47 GMT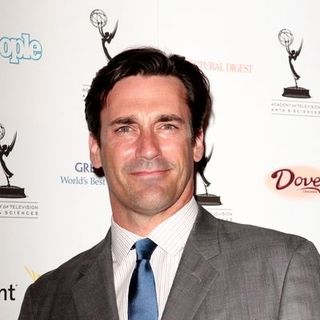 It has been reported but not confirmed yet, "" star, Jon Hamm, will be a guest star in NBC's hit dramedy series, "". shares the news that the actor is one step closer to the series by doing some talks in advance for his multi-episode arc appearance.

Further info specifies that Hamm's role in the series is believed to have something to do with 's character. In fact, he will become Liz Lemon's neighbor who turns to become Liz's love interest.

News
>
Celebrity Gossip
October 31, 2008 04:44:29 GMT
New rumors are swirling that might be dating actress-singer-model . The National Ledger starts up the speculation, claiming romance rumors began to spark after the two were seen getting together at a Los Angeles Lakers vs San Antonio Spurs basketball game recently.

Brenda, as reported by National Ledger's Wendy Cook, is a close friend of , who's rumored to be dating Joe's brother . It is claimed that the Disney teen star introduced the two. At the basketball game, Brenda and Joe and Selena and Nick reportedly sat near each other.