News
>
Celebrity Gossip
September 29, 2008 03:47:53 GMT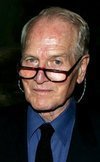 Daughters of have released a joint statement soon following his death, paying tribute to their late actor father whom they claimed as "devoted husband," "loving father," "adoring grandfather" and a "dedicated philanthropist." First of all praising their late father to have "played many unforgettable roles" during his entire life, the daughters said he "was a rare symbol of selfless humility, the last to acknowledge what he was doing was special. Intensely private, he quietly succeeded beyond measure in impacting the lives of so many with his generosity."

"Always and to the end, Dad was incredibly grateful for his good fortune," the statement continued. "In his own words: 'It's been a privilege to be here.' He will be profoundly missed by those whose lives he touched, but he leaves us with extraordinary inspiration to draw upon. During this difficult time, we ask for privacy for our family."

News
>
Movie News
September 29, 2008 03:28:20 GMT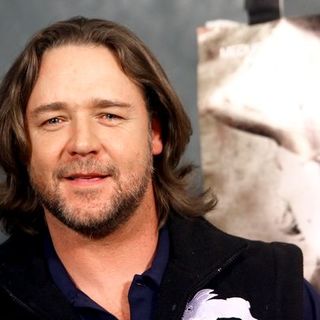 The casting of Universal Pictures' "Nottingham" is taking an interesting twist as two rival characters will be played by a single actor. who has been attached to the project playing as Sheriff of Nottingham, will take a double duty playing as the villainous Robin Hood as well.

Director Ridley Scott confirms the fact himself, telling that Crowe is "playing both". Although other details are kept for efficiency, Scott said that the dual roles would be "a good old clever adjustment of characters. One becomes the other. It changes."

News
>
Music News
September 29, 2008 03:23:54 GMT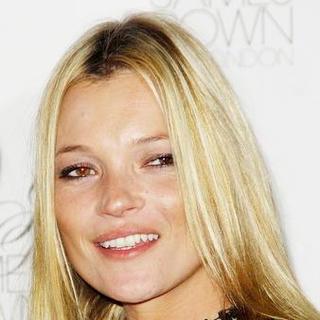 Top model will reportedly resign from walking-on-the-runway business and step into the music industry. "She has told everyone she won't carry on modeling after she turns 35 ... song writing and being a singer will slowly take over," a source reveals.

Previously, Kate co-wrote four songs, including "You Talk", "French Dog Blues", "Baddie's Boogie", and "Deft Left Hand" for 's band, . The singles then appeared on the band's sophomore album "", which has been released since October 2007.

News
>
Music News
September 29, 2008 03:01:02 GMT
Hot pop band decided to pick the best guys from U.K. reality TV show "" to make cameo appearances on their latest music video. To win the chance of co-starring on their video, the contestants were reportedly asked to name as many the girls' tracks as possible.

The girls stepped back in time in for single "The Promise", which was expected to appear on their upcoming not-yet-titled album. In the video, they wore a series of sexy sixties-style looks and attended an old-fashioned drive-thru cinema to watch a film which also stared them.

News
>
TV News
September 29, 2008 02:54:22 GMT

The CW have released a promo video for two of their primetimes, "" and "". Both aired on Monday, the shows promise a night full of "guilty pleasure". The new footage inserts some extra scenes from future episodes.

Tonight (September 29), "Gossip Girl" will roll with an episode called "The Serena Also Rises" at 8:00 P.M. Blair will have a scuffle with Serena over the fact that Blair's mother gives Serena and her socialite friend Poppy front row seats of Waldorf Design show. Dan will try to befriend Chuck and takes the downside to it. Several as a sneak peek to the episode.

News
>
Music News
September 29, 2008 02:27:34 GMT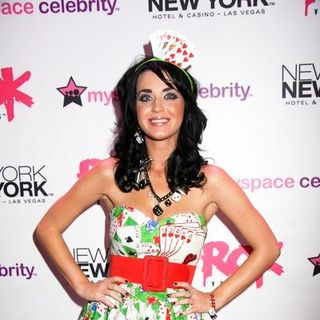 is working on a music video in support of her latest single called "Hot and Cold". Beside appearing in her debut album, "", which has been for sale since June, the song has also been recorded in Simlish and appears on the eight expansion pack of the popular computer game franchise "The Sims 2: Apartment Life".

The video itself is reportedly directed by Alan Ferguson and shot somewhere in Los Angeles. Donning a sugar pink wedding dress, the "I Kissed a Girl" hit maker has to do all the running and riding when her on-the-video boyfriend is not brave enough to marry her.

News
>
Celebrity Gossip
September 29, 2008 02:24:50 GMT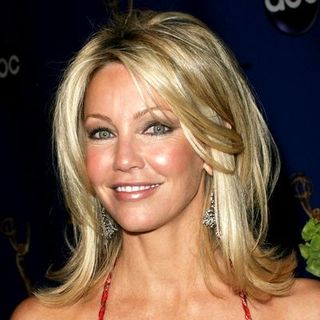 was arrested Saturday evening, September 27 in Santa Barbara County, Calif. on suspicion of driving under the influence. She was pulled over by a California Highway Patrol (CPH) officer after a resident reported seeing her leaving a parking lot and "driving erratically," a spokesperson for the CPH said. Heather was released later that day after posting $5,000 bail.

It was reported that at around 4:30 P.M., a female witness saw Heather driving erratically while leaving a parking lot in Montecito. The witness claimed to have seen the actress "driving forwards and backwards over a pair of sunglasses and revving her engine". Soon thereafter the witness saw her "exited her vehicle and stumbled into the traffic lane." Having concern for Heather's safety, the witness quickly called 911 to report the incident to the CPH.

News
>
Celebrity Gossip
September 29, 2008 02:12:08 GMT

It's official, and are now husband and wife. The celebrity couple quietly tied the knot on Saturday, September 27 in an intimate ceremony outside Vancouver in the groom's native Canada.

A representative for the actress confirmed to US Weekly a wedding did exist and was attended by her mother, Melanie Sloan, and her brother, Adrian Johansson. The marriage is the first for both Scarlett and Ryan. No other details are being provided.

News
>
Movie News
September 29, 2008 02:00:21 GMT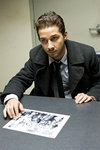 Race-against-time thriller "" has made September 26 to 28 weekend theirs. Opened on Friday, September 26 and played on 4,800 screens, the D.J. Caruso-directed film tops the box office chart with approximately $29.2 million. Commenting on the movie's success, DreamWorks spokesman Chip Sullivan said, "'Eagle Eye' jumpstarted the fall box office, and we couldn't be happier."

Starred by and , the flick becomes LaBeouf's second #1 feature film in 2008 following "". Securing his status as the A-lister, "Eye" also marks the second time he teams up with Caruso to deliver a box office topper after their 2007's thriller "".

News
>
Celebrity Gossip
September 27, 2008 07:25:57 GMT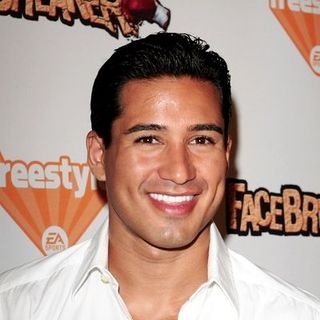 Having had his own fitness book, is expanding his writing skills, penning a children's book. He's teaming up with his sister Marissa to write the book, titled "Mud Taco", which according to report will be an illustrated work of fiction based on his own experience growing up in California.

In Touch Weekly cited an insider as saying, "Mario wants to share his amazing experiences as a kid. It's called Mud Taco, and it's based on Mario's experiences growing up." The insider went on revealing about the book's title, explaining Mario and Marissa "would make tacos out of mud in the backyard, substituting worms for cheese, grass for lettuce, and mud for meat" for fun. And they are keen the book will help teaching "children to be strong and creative" now that they have grown up.

News
>
Movie News
September 27, 2008 06:58:49 GMT

Disney have provided a snippet of a music video which is aimed at supporting a theme song for "" called "A Night to Remember". The almost-two-minutes sneak peek features all the movie cast dancing in a prom night.

It begins with a capture of the girls trying on their dresses which hang in the armoire of their closet. The boys are also seen busy finding suits for the prom night. When the big night comes, all the cast dance around while singing the tune in a high spirit.

News
>
TV News
September 27, 2008 06:54:07 GMT
"" will not be so fast moving from Bravo TV to Lifetime. New York State Supreme Court ruled on Friday, September 26 that the reality show is still under the right of NBC Universal, which is the parent company of Bravo.

With the court decision, Lifetime will not be able to go on with the airing of the show nor can it develop a spin-off to the show, which has previously been planned. The sixth season was initially planned to be broadcast in January 2009 after delayed once from the November 2008 schedule.

News
>
Movie News
September 27, 2008 06:52:35 GMT

As "" is heading to the theaters this Friday, September 26, two new clips from the Christian film have been put out. Focused on the two characters, Caleb Holt and Michael Simmons, the two videos cut from the movies display the moment when Caleb tells Michael that he is in the faith that Michael believes in as well as the scene where Michael tells frustrated Caleb that women is like a rose.

Captain Caleb Holt lives by the old firefighter's adage, "Never leave your partner behind". But, after seven years of marriage and believing that his wife, Catherine, is too sensitive and doesn't respect him, he is about to give up on the failing relationship. When he and his wife have agreed to file for divorce, his father challenges him to do a 40-day test called "The Love Dare".

News
>
Celebrity Gossip
September 27, 2008 06:17:31 GMT
Parents of were nowhere to be seen when the Disney starlet was seen enjoying a dinner date with her rumored boyfriend Thursday, September 25. The pair were photographed at Table 8 in Los Angeles, enjoying a dinner all to themselves.

For the night date, Miley wore a black tank top and jeans and was seen totting around a Louis Vuitton hand bag. Justin, as usual, kept it simple, wearing a black v-neck t- shirt and dark jeans.

News
>
Music News
September 27, 2008 06:03:59 GMT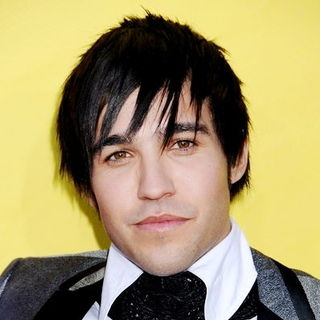 's bass guitarist, , is disappointed after finding that the which has been premiered is not the one that they have worked on. " ... the video that we worked on night after night is not the version that aired," he explains. " ... this is NOT the edit the band approved."

Complaining the video for being too commercial, Pete continues saying that they are not aware of the cell phone addition that ends up in the video. "This will probably end up deleted either by me ... ," he reveals his outrage about the commercial scene.