News
>
Movie News
June 18, 2007 05:21:20 GMT
Well, this no doubt will be real great news for the game lovers out there.

Legendary Pictures has put on its official website a list of titles in development which surprisingly includes "", a project that is likely to be a big screen adaptation of Blizzard Entertainment's popular videogame of the same name.

News
>
Celebrity Gossip
June 18, 2007 05:01:58 GMT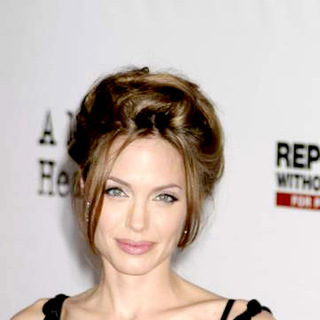 Reconciliation is on its way for the father-daughter. has, in an interview with the U.K.'s Evening Standard newspaper, revealed her willingness to reconcile with her much-estranged father, actor .

"I am hoping my relationship with my father will be more private in the future," Jolie told the newspaper. "At the end of the day we both wish the best for each other and we'll try to start communicating in some way."

News
>
Music News
June 18, 2007 05:00:10 GMT

One of the most anticipated music festivals this year has wrapped up its program that contains more than 100 acts. The 2007 Bonnaroo Festival ends Saturday night (June 17) with giving a nice closure.

The White siblings turned the stage flaming red and performed the usual minimalist set. Opening the show with "Dead Leaves and the Dirty Ground", they mixed their classics with the new "" series. For the last piece, the duo decided to do the Grammy winning song "Seven Nation Army" that further invited roars from audience. Jack White then said goodbye by saying "My sister thanks you and I thank you. God bless you Bonnaroo and God Bless you Tennessee."

News
>
Movie News
June 18, 2007 04:32:04 GMT
With the continuous flow of movie sequels hitting the theaters, sure it is rather unsurprising to see one taking over after another for the top place on the box office battle, and coming out as the latest in the band is "", the 20th Century Fox's follow-up to its 2005 "."

Debuting at $58.1 million in ticket sales, the superhero flick triumphantly soars to secure the No. 1 title in the competition as the number proves far bigger than the $19.7 million booty that last week's champ "" has garnered, thereby forcing it to go one notch to the second position this time.

News
>
Celebrity Gossip
June 18, 2007 04:29:52 GMT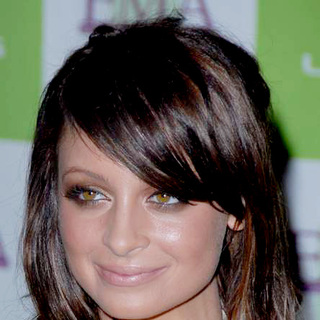 Talk is heating up that is pregnant with boyfriend Joel Madden's baby. And while the skinny socialite refused to confirm or deny the pregnancy speculation, comes a new report that suggests she's engaged to the 's rocker.

The New York Post gossip section is reporting that Nicole and Joel were spotted at the YSL Pool Party to benefit Center Dance Arts at the Beverly Hills Hotel on Thursday night June 14th, during which she was seen wearing what is claimed as "a huge diamond engagement ring."

News
>
Music News
June 18, 2007 04:18:16 GMT
The latest artists added to ' cover album are none other than The Libertines ex-band mates, and Carl Barat. The two will perform a duet for the song "A Day in the Life".

On taking the project Doherty said, "I heard about it and thought this would be a great thing to do with Carl, so I called him - you know, let bygones, auld lang syne and everything. He thought it was a great idea, so here we are. Sgt Pepper is one of my favorite albums. Some things strike you down dead when you first hear them and this album is one of those things. It just sucked me in and I decided I wanted to be in The Beatles."

News
>
Music News
June 18, 2007 03:24:44 GMT

Pocketing two full-length albums and two EPs, prefers to go with the latter again. The NYC band will release a five-song record titled "Is Is" on July 24 via Fontana Interscope.

The five songs that made the cut were written during the tour for "" (2003). The record will also include a short film footage featuring the band's two late-night shows at Grasslands Gallery in Brooklyn on May 7. The enhanced section will also include a live video for "Down Boy," as well as a video for the recorded version.

News
>
Celebrity Gossip
June 18, 2007 03:06:19 GMT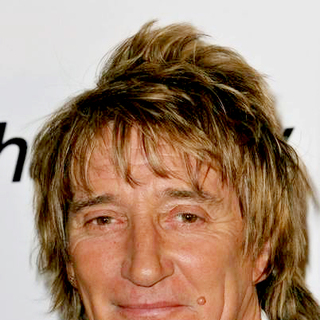 and model girlfriend Penny Lancaster made it official for them as husband and wife Saturday June 16th in a low-key wedding ceremony took place in a villa on the Italian Riviera.

The British rock star and Lancaster invited only a few friends and family, with Lancaster's parents served as witnesses. "It was just a family thing," one of Stewart's bodyguards confirmed.

News
>
Celebrity Gossip
June 18, 2007 02:44:35 GMT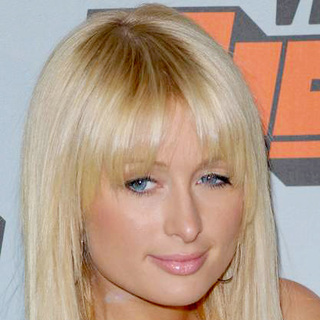 is hot, but she's hotter in prison than as a free woman. Despite the fact that she's just been dropped by her talent agency, there's at least one new project awaiting her. It's an animated series for MTV.

Marvel Comics creator Stan Lee, responsible for superheroes such as Spiderman and the X-Men, is developing an animated series for MTV starring the heiress. Per New York Daily News, Lee's office already confirmed that the artist was approached by MTV to develop an animated series starring Paris, and that he had accepted the offer.

News
>
Music News
June 18, 2007 02:28:18 GMT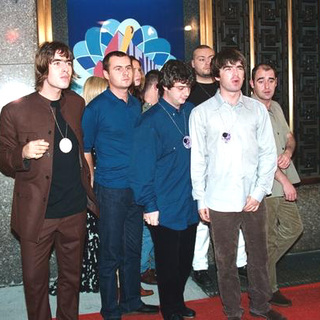 The saga between and continues as the former was accused as a copycat of the latter. And then in defense of Oasis came who said that English rockers' music is quite original.

The ex- vocalist told London's Time Out magazine, "Everybody says they rip them off, but I don't think so. It's dead easy to start a forest fire in this game. You say, 'Ozzy's got a false nose.' All of a sudden, everyone looks the same. Same thing with Oasis. Everyone just kept saying it and it stuck."

News
>
Celebrity Gossip
June 18, 2007 02:17:30 GMT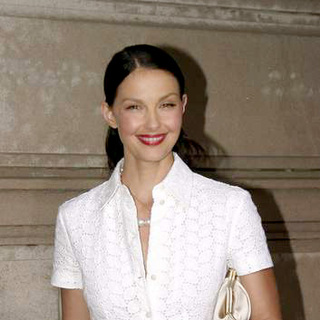 is jumping on the fashion bandwagon. The movie actress is teaming up with clothing retailer Goody's Family Clothing Inc., lending her name and fashion line to a new line of women's clothing to debut this fall.

Goody's, a Knoxville-based company, confirmed their partnership Wednesday June 13th. The three new labels, called AJ, Ashley Judd and Love, Ashley will among others include sweaters, denim, knit tees and casual career outfits.

News
>
Music News
June 16, 2007 08:43:34 GMT
's highly anticipated album may not arrive too long with his new Mute deal. The singer who previously had no label is taken under the recording house wing for U.S. record deal.

The singer actually has been recording with Mute since 1993 and his return to the label was explained with three reasons. He said, "A: I live a few blocks from Mute U.S headquarters, B: the people at Mute U.S. are my friends, and C: the people at Mute U.S are smart and love music."

News
>
Movie News
June 16, 2007 07:52:27 GMT
Being picked out of the numerous upcoming British features, Working Titles' drama "" has been chosen to be the opening movie for the 64th annual Venice Film Festival as the event takes its flight on August 29 this year, the organizers announced Friday, June 15.

The selection thereby fits the festival's artistic director Marco Mueller's recent statement assuring English-language productions will be featured heavily at this year's event, which will run up to September 8. It is also proves Mueller's vow to focus on innovative films from up-and-coming filmmakers as director Joe Wright has only one previous feature under his belt that is 2005's "."

News
>
Celebrity Gossip
June 16, 2007 07:38:30 GMT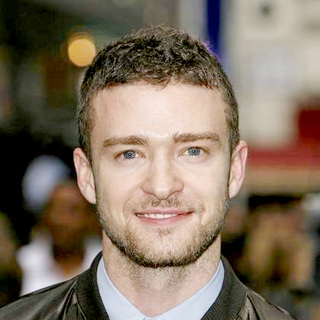 breaks his silence, sets the record straight on the persistent rumors he's dating movie beauty .

Denied dating Biel, Justin insisted she's just a "very dear friend of him". On her joining him on his "FutureSex/LoveShow Tour", the singer explained, "She truly insisted that she came with me on tour. I don't know how to say no to a pretty face. But it wasn't really a good idea. This time I'm putting the machine before everything else. Jessica met up with me in Manchester, but for Paris I told her categorically no."

News
>
Movie News
June 16, 2007 07:08:04 GMT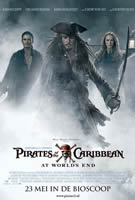 Considered to present negative views of the Chinese, scenes featuring as pirate lord Captain Sao Feng in "" have been cut by the censor board in China, the main state news agency Xinhua revealed Friday, June 15.

Half of the Chow scenes got reported to have been sliced for what the agency calls "vilifying and defacing the Chinese." Among those slashed were said to be the actor's recitation of a poem in Cantonese and a shot in which he says "Welcome to Singapore", thereby making his appearance in the movie only about ten minutes from a total twenty minutes shown.