News
>
Celebrity Gossip
April 10, 2006 02:03:33 GMT
is facing a $26,000 lawsuit filed by Emmy Award-winning designer Niklas J. Palm. In his lawsuit, filed on Friday in Los Angeles Superior Court, Niklas claimed that Griffith refused to pay the $26,000 dress he designed for her and her daughters, and Stella Banderas, for the Golden Globes Awards.

Further, Niklas alleged that he has on Jan 16th submitted a $25,960 bill and Griffith was overdue in making any payments. Moreover, Griffith promised "that he will receive publicity that money could not buy, then conveniently forgot his name when reporters on the red carpet specifically asked who designed her beautiful gown - taking credit for the gown herself," the lawsuit said.

News
>
Music News
April 08, 2006 06:26:41 GMT
Setting to hold their summer North American tour in June, has revealed their plan of making multiple-stands in cities of Montreal, Toronto, Philadelphia, and Chicago, so Billboard.com has reported. While dates, venues, and opening acts are still being in talks, the band has confirmed that they will show up on June 17 at the Bonnaroo festival in Manchester, Tenn. Last time seen performing in the States at California's Coachella Valley Music & Arts Festival almost two years ago, the troupe will first carry out their European concert beginning on May 5 in Copenhagen, Denmark.



News
>
Celebrity Gossip
April 08, 2006 04:27:45 GMT
In December 2004 inked a deal with Tarrant Apparel Group to launch its line of low-priced jeans and clothing called "Princy", named after the nickname given to Simpson by her father-manager Joe. The agreement concerns the actress to be "actively involved" in promoting the garb, including wearing items from the line at "public events, shows and appearances" whenever "reasonably practicable."

Nevertheless, Simpson seems to rarely attend such events that make it possible for her to wear the affordable stuff, and thus lead the company to sue her for "simply failed to provide the promised support." What's more, in the complaint filed in New York State Supreme Court, Tarrant Apparel Group also alleged the star has at an event last year during which she was asked by the press to name her favorite brand of jeans, mentioned "True Religion" rather than "Princy."

News
>
Celebrity Gossip
April 08, 2006 04:08:21 GMT
The one-year relationship that and have worked out has ended, Teen People reported. Report on their breaking up was first come to the surface when a New York City DJ spotted Bow Wow with another woman in Los Angeles last weekend.

On the other side, a rep for Ciara remarked that the couple has split some time ago and "Their parting was amicable".

News
>
Celebrity Gossip
April 08, 2006 03:33:57 GMT
A nominee for this year Best Actress Oscar, has donated the Vera Wang gown she wore to the prestigious award event to raise money for Oxfam's relief work in East Africa. "This is such an amazing dress and I am really pleased to be able to donate it to Oxfam," said the actress Friday.

Further she adds "I have seen the TV reports on the horrendous drought in East Africa and I know how desperate things have become, so I am happy to be able to do something to help." As of Wang, she claimed to be "thrilled this gown can support such an important cause."

News
>
Celebrity Gossip
April 08, 2006 03:13:16 GMT
Former teen idol has been sent to jail for 45 days after failing a series of drug tests while in rehab. As for your notice, the 44-year-old man was scheduled to appear in court Thursday for a progress report hearing, but court records indicated he "tested dirty" last week.

As a consequence, Los Angeles Superior Court Commissioner Melissa Widdifield sent him to 45-day sentence, beginning on March 30. Garrett's next progress report is scheduled for May 11.

News
>
Music News
April 08, 2006 02:54:48 GMT
Maybe it's time for you not to focus on one main job only. And that's what our beloved actress is trying to do. Following the footstep of her fellow celebrities who start to give another career a go, the star also gives hand at singing aside from her hectic filming schedule.

Apparently, Stone has recently confirmed that she would like to make a music album and just needs a producer to come on board. She reportedly has been writing lyrics for the past year and was thrilled when a song she wrote to raise money for the victims of August's Hurricane Katrina disaster was selected for an album.

News
>
Celebrity Gossip
April 07, 2006 09:04:21 GMT
In response to his estranged wife Kim Mathers' side story to a Detroit-area morning show, has on Thursday April 6th, 2006 offered only a few. Kim, who claims "not really necessarily want to get divorced", referred Em's dependency to the sleep-medication as the main problem.

Furthermore, Kim revealed that she actually is hoping to work the things out with the help of a counselor. Unfortunately, the rapper surprised her with divorce papers. On the other way around, Eminem has his own story, which as you know, obviously different to that of Kim's version.

News
>
Music News
April 07, 2006 08:32:59 GMT
Don't be surprise upon noticing the Billboard Hot 100's artist of the week. Top the No. 1 position on the chart is still 's "Bad Day", marking the singer 2nd week in a row to be on the very top spot on the singles chart. At No. 2 also is still 's "Temperature".

In the meantime, 's "You're Beautiful" goes up just one place from last week's position to No. 3, followed by 's "What You Know" which bounces as high as 35 position to be at No. 4. 's "Be Without You" and 's "Unwritten" are both still at the same position, No. 5 and 6 respectively.

News
>
Music News
April 07, 2006 08:01:06 GMT
The principals of rock group , Thurston Moore and Kim Gordon plus their daughter Coco, will all make an appearance on the season finale of the WB drama "Gilmore Girls". There they reportedly will perform an acoustic version of the new song "What a Waste", which can be found on the band's next album "Rather Ripped," which will hit market June 13 via Geffen.

The show, taped Friday April 7, 2006 in Los Angeles, will be aired May 9 later this year. In related news, Moore also has been chosen to curate the Nightmare Before Christmas edition of the All Tomorrow's Parties festival, held December 8-10 later this year in Somerset, England. Set to perform at the event is and The Stooges, with full lineup will be announced in the coming months.

News
>
Music News
April 07, 2006 07:38:38 GMT
For their very first time ever, will have a DVD featuring videos from throughout their career. The project, dubbed "Legend of the Wu-Tang: The Videos", will be released June 13 via CMV/Loud/RCA/Legacy.

More on the DVD, it also features a previously unreleased 21-minute documentary, "Enter the Wu-Tang," which was taped in 1994. And in addition to such classic clips, as "C.R.E.A.M.," "Triumph" and "Protect Ya Neck," the set includes a previously unreleased alternate version of "Method Man" and the Masta Killa video "Old Man," which features the late Ol' Dirty Bastard and .

News
>
Music News
April 07, 2006 07:06:35 GMT
Picked up the next best thing is just a smart idea has done when drummer was unable to perform for the band concert due to tendonitis in his right wrist which makes it difficult for him to perform. And the lucky person is Harvey Warren.

A Starbucks manager, Warren apparently had displayed such a successful performance with Motley Crue Wednesday April 5th, 2006 at the Enmax Center in Red Deer, Alberta, Canada. As of Lee, he is expected to return for Friday's concert in Prince George, Alberta. There are six dates left on the tour.

News
>
Celebrity Gossip
April 07, 2006 06:46:31 GMT
American Idol angelic judge has on Tuesday April 4th, 2006 filed a report with the Los Angeles Police Department, accusing a man of assaulting her at a weekend party.

Detailing on the claim, Abdul alleged that she had been a victim of battery at about 1 a.m. Sunday during which fellow partygoer grabbed her by the arm and threw her against the wall. It, in fact, caused her to sustain "a concussion and spinal injuries," said police Lieutenant Paul Vernon.

News
>
Celebrity Gossip
April 07, 2006 06:25:09 GMT
has signed a deal with Elizabeth Arden Inc. to develop and market her own line of perfumes. The first perfume of the fragrance line is said to hit stores in the spring of 2007.

The licensing agreement will have Carey involved in overseeing the development, marketing, packaging and distribution of the line. By now on there has yet any details released on the potential names nor notes for the line's various scents.

News
>
Movie News
April 07, 2006 06:00:58 GMT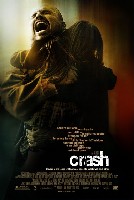 The success of the movie version of "" has prompted a great idea to bring the racial drama into small screen. And as the idea has been put to realization, the project will soon appear on televisions across the U.S. next year.

The film's producer Cathy Schulman remarked "I hope it will air in the next year". Actors from the film, like , , and , reportedly will show up in the TV version. In the meantime, Cheadle also will serve as producer and be on at least a few episodes.