News
>
Movie News
December 12, 2008 02:30:24 GMT

After Entertainment Weekly reported that "New Moon" is tentatively set for November 20, 2009 release, another interesting tidbit related to "" sequels has come out. Recently, Bloody-Disgusting throws a speculation that "Eclipse" and "Breaking Dawn" could be heading to the big screen simultaneously one year after another.

That means "New Moon" will be coming out in 2009, while its follow-up, "Eclipse", could be set for 2010 release and the fourth adaptation, "Breaking Dawn", is to follow in 2011. Despite the breaking out of this new speculation, Summit Entertainment have yet to come out with any denial nor confirmation of the matter.

News
>
Movie News
December 11, 2008 16:40:33 GMT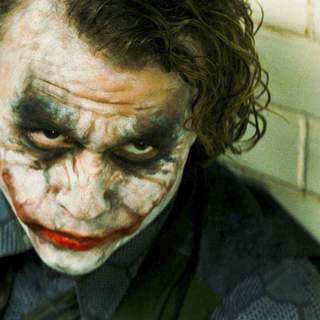 ©
As it was announced by at the 66th Golden Globes Nominations ceremony on Thursday, December 11, late Australian actor has earned a nomination for Best Performance By an Actor In a Supporting Role In a Motion Picture. He will compete against and for their roles in war comedy "", in "" and in "".

Commenting on Ledger's nod, Terrence Howard said, "Heath was a friend of mine, he gave his all in that film (''). I think he will win in that category. He'll also get an Oscar."

News
>
Music News
December 11, 2008 09:14:27 GMT

The matter whether will step back in the circle of or not has been bobbing up and down but never this close. The star who quit the British boy band in 1995 due to internal rift, said on Wednesday, December 10 that he "would love to" rejoin the band, and as a proof of his seriousness, he has got the group's symbol tattooed on his right arm.

Robbie admits that he has been watching closely on the successful comeback of the band since the release of "" in 2006 in U.K. He said, "I'm over the moon for the boys. I was worried at first. I was following their meteoric return, but every photo of the lads I saw they didn't look happy. Then they just seemed to take full stride again. Having met up with them I can tell you they're having a ball. I'm really proud. I love the new album too ("") - haven't stopped listening to it."

News
>
Celebrity Gossip
December 11, 2008 09:13:23 GMT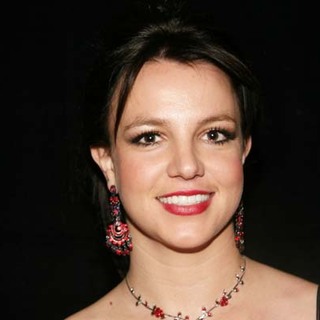 Getting into the spirit of the nearing Christmas and new year, is videotaped in a new footage, "wishing everyone a merry Christmas and a happy new year." Besides, she also thanks all of her fans for making her sixth studio LP "" number one on the chart.

In the 16-second footage, which can be watched after the jump, Britney is seen wearing a dark brown top with no make-up on her face. She is seen standing in front of a giant Christmas tree, which is placed in what looks like a living room. She carries younger son Jayden James with her, whereas her other hand holds Sean Preston's hand.

News
>
TV News
December 11, 2008 09:09:33 GMT

A woman driving a luxurious car in a highway is being attacked by a serial killer in the preview of "tCriminal Minds" episode 4.11. The snippet highlights on the tag that the killer is always the one others least expected. It also hints that the killer admits his crime to his family, but his confession is not taken seriously.

In the episode entitled "Normal", the Behavioral Analysis Unit team is faced with a serial killer called "The Road Warrior", who kills luxury car owners while they are driving on freeways in Southern California. The stakes are raised even higher when the team is put in a race-against-time situation to find the killer before he kills his entire family.

News
>
Music News
December 11, 2008 08:30:44 GMT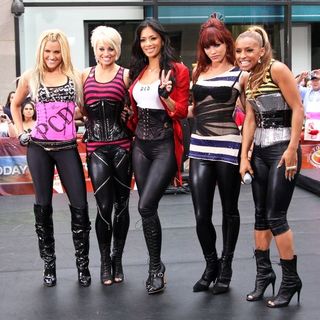 will participate in wrapping up the fourth season of "" that will air on MTV on December 22. The dancing and singing troupe will take the stage during the live after-show, singing their latest "" single, "I Hate This Part".

The Dolls' performance is the concluding part of the whole "The Hills" special screening event at Tavern on the Green, New York that day. Their segment, "After Show", will begin 10.30 P.M. ET/PT with hosts Jessi Cruickshank and Dan Levy getting "reactions from the cast immediately following the season finale" while "fans will have the opportunity to ask all the probing questions on everyone's minds."

News
>
Movie News
December 11, 2008 08:23:29 GMT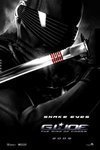 Written details of potential "" teaser trailer has been put out. Claiming to have seen the sneak peek of the action movie in a test screening, Jason Nicholl of Nukethefridge.com described what he has seen in what could be the film's promotional effort.

Starting the description, Nicholl wrote that the teaser "begins with some jets zooming by and dropping some bombs". He continued noting that what comes next is a scene where 's Hawk talks to members of a new elite fighting force that is formed to fight terrorism followed by a couple of terrorist attacks.

News
>
Celebrity Gossip
December 11, 2008 07:52:57 GMT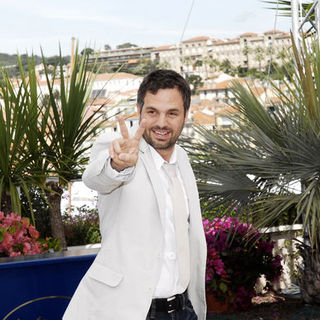 It's official, the death of 's brother Scott Ruffalo has been ruled as "an accidental shooting". Thus, Shaha Mishaal Adham, who is determined as suspect in , has been cleared of charge and was released from jail.

Shaha's legal attorney Ronald Richards has confirmed his client's jail release, explaining that he presented evidence to detectives at a five-hour court hearing on Tuesday night, December 9 that proved Shaha wasn't guilty in the case. Ronald insisted Shaha was just a witness who fled in the self-inflicted shooting death of 39-year-old Scott.

News
>
TV News
December 11, 2008 07:36:23 GMT

In the new episode of "", a murder happens during a strange Christmas dinner involving "mouse brains" and "cod liver oil". In "Forbidden Fruit", a girl is so tired of being lonely and goes at great lengths in order to be with somebody on the Christmas day.

Meanwhile, the CSIs appear to have an open and shut case after a murder suspect is impaled during a police pursuit. Little did they know, the investigation has just begun right then and the suspects' death gives Mac a clue.

News
>
Music News
December 11, 2008 07:15:35 GMT

will pull out one more single from his "" album and shoot its music video with . In an interview with MTV, the rapper who is facing , revealed that the shooting will take place in the coming month. "It will require both of our utmost abilities. Both of us will need to bring all we got, both performance-wise and maybe some acting," he said.

Justin Timberlake plays a huge part in the single "Dead and Gone", co-writing it with T.I. and producing it on top of being the featured vocal. It will be the seventh single lifted in support of the album that was released in the U.S. on November 26 and debuted at #1 on Billboard Hot 200 chart.

News
>
TV News
December 11, 2008 07:10:39 GMT

On Wednesday, December 10, Producers Guild of America has revealed its list of TV nominees for the 20th Annual Producers Guild Awards. Lining-up for different categories of the coveted awards are NBC's "" AMC's "", Bravo's "Kathy Griffin: My Life on the D-List" and Comedy Central's "".

"30 Rock" has been receiving the nod in the category of comedy series, enlisted alongside two of HBO's comedies, "" and "", NBC's "" and Showtime's "". Meanwhile, "Mad Men" is vying for the drama series trophy, contending against FX's "", Showtime's "" and two of ABC's dramas "" and "".

News
>
TV News
December 11, 2008 06:38:27 GMT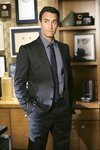 Jealousy and romance get in the way between Pete, Violet and Pete's ex-girlfriend Meg in the new chapter of "". Meg returns to Los Angeles and notices that Pete and Violet are considerably closer.

Also, Kevin questions the direction he and Addison are headed in as a couple while Cooper treats a young diabetic boy with a mysterious past. Charlotte and her team of Pacific Wellcare doctors continue to siphon business away from Oceanside Wellness.

News
>
Movie News
December 11, 2008 06:12:05 GMT

After of "" made its way out earlier, one fresh still from the action adventure movie follows. Put out by Los Angeles Times writer Geoff Boucher, the picture displays John Connor walking vigilantly inside what seems to be a factory where the killing machines a.k.a. Terminators are produced on an assembly line.

Starring as John Connor, the man whose fate forces him to fight for the human survival against Skynet, "Terminator Salvation" is set in post-apocalyptic 2018. The story centers on a stranger named Marcus Wright who is played by . In the movie, Wright, whose last memory is of being on death row, joins Connor in a journey that leads them to the uncovering of the terrible secret behind the possible annihilation of mankind by Skynet and its army of killing cyborgs.

News
>
Music News
December 11, 2008 06:03:03 GMT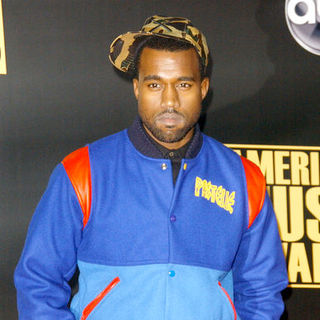 Breaking through the top of Billboard Hot 200 chart with his new effort "", plans to enjoy the momentum by letting his music to sip in. Before he releases another single from the album, the rapper said that he will let the first two "Love Lockdown" and "Heartless" to "soak into the culture".

Celebrating the huge sale of the album that reached more than 450,000 copies in the first week, Kanye posted a message on his blog saying that he will "walk this album slow like a more independent approach." He also praised his own music despite the mix reviews he received from the critics for the new album. He said, "i feel like a new artist. there's actually arguments again. it reminds me of the first album when everybody said i couldn't rap. i listened to 'say you will' last night at my house and was daaamn, this song is soooo dooope!!! i'm a fan of what i've made."

News
>
Celebrity Gossip
December 11, 2008 05:01:49 GMT
Words are swirling that has impregnated his ex-girlfriend Dominique Geisendorff. The 23-year-old woman, who works as a waitress, is reported to have been pregnant with his baby for five months.

In Touch Weekly reports, Cam and Dominique had been dating for two years when they decided to go separate ways by the time the actor landed a part on vampire drama movie "." They then reunited for one night after Cam completed filming the big screen flick. Following the brief reunion, Dominique then got pregnant.