News
>
Movie News
September 30, 2008 06:55:53 GMT
A word from an insider reveals that Emmy Award-nominated actress will star on Agnieszka Wojtowicz-Vosloo's "". No statement is available to answer the question whether Christina will replace the role of the previously-announced cast, or play along side her.

"After.Life" is a horror movie which chronicles a young woman in a transitional state between life and death who fights to avoid being buried alive while also concerns a funeral director who holds her fate in his hands. The film will reportedly begin its shooting sessions on November 10 in the Big Apple. Unfortunately, no word yet on when the movie will make its theater debut.

News
>
Movie News
September 30, 2008 06:49:32 GMT

With the success of "" in taking more than half a billion dollars at the box office, Paramount Pictures are taking steps to distribute the sequel to it and other similar movies. The studio have signed a deal with Marvel Entertainment for the right to produce several movie adaptations from Marvel Comics.

"Coming off of Iron Man's incredible success this summer, we could not be more excited about extending our relationship with Marvel," said Rob Moore, Vice Chairman of Paramount Pictures. "Marvel's iconic brand, its popular characters and its proven ability to create compelling and visually spellbinding films complement Paramount's great history of filmmaking. We look forward to a long and successful run together."

News
>
Celebrity Gossip
September 30, 2008 06:00:33 GMT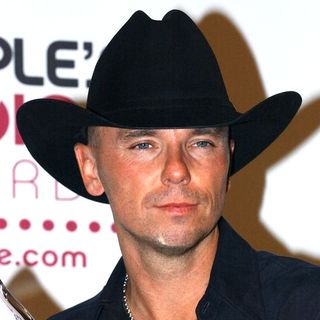 Having a prominent name in country music industry, is venturing into beverage business, developing a new premium rum. He's teaming up with drinks company Constellation Spirits to develop the beverage and will as well be involved in its advertising and product placing.

"As an entertainer, my goal is to create an enjoyable experience for people," Chesney said on what prompted him to launch the new rum. "I'm going to take that same approach in developing a high-quality rum product with Constellation. We're looking to create a fun-in-the-sun, vacation-in-a-bottle type experience that people everywhere can enjoy when they kick back and relax."

News
>
Movie News
September 30, 2008 05:58:04 GMT

A sequel to 1982 "Blade Runner" has become talk of the town after reported that the two writers of this week's Box Office champion "" are working on it. In an updated report, one of the mentioned writers, John Glenn clarifies that he is no longer involved in the project and apologizes for the confusion that his ex writing partner Travis Wright has created regarding the sequel.

In a Q&A session hosted by Creative Screenwriting event, Wright said that he and Glenn have been working on various treatments for a Blade Runner sequel over the last couple years. It was also claimed that producer Bud Yorkin is on board although no talks of the sequel being developed by a studio has been outed.

News
>
Music News
September 30, 2008 05:53:18 GMT

A music video to promote "" soundtrack entitled "Another Way to Die", which is performed by and , has been premiered. The video starts with a dark scene with nothing appears except for several flashes of a not-quite-clear gentleman in suit playing guitar and a lady holding a microphone.

As the video progresses, a silhouette of a curvy woman is shown at the end of a tunnel. The man and the woman then turn into Alicia and Jack. While Alicia is seen playing piano, Jack is busy beating his drums and the two take turn on singing the tune, which has been released on September 19.

News
>
Celebrity Gossip
September 30, 2008 05:48:19 GMT

Refusing to confirm their much reported romance, and apparently simply let their public display of affection (PDA) do the talking as they've been spotted kissing all night during an outing at Teddy's. Still neither of them has come out of the closet about their love relationship though.

Lauren and Kyle visited Teddy's on Saturday night, September 27. There the twosome was seen engaging in "some serious public display of affection," E! Online reports. "They were making out and just totally being a couple," a source testified, adding "they were kissing all night."

News
>
Music News
September 30, 2008 05:04:33 GMT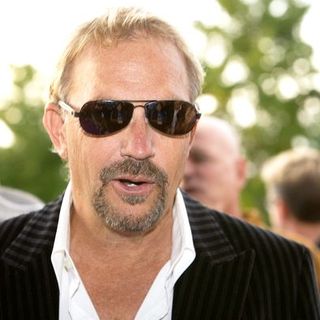 Hollywood actor is confirmed to release a country music album with his band, Modern West. The album features 12 new songs, half of which are co-written by Kevin himself. The record will reportedly hit the market on November 11 but no word is available about the album's title.

Previously, Kevin, who played a lovable loser named Bud Johnson in big screen "", announced his move to jump into the music industry about three months ago when he performed with Modern West for the first time at NASCAR event in July. "I remember looking out into the crowd, thinking, 'This just feels right,'" he said at that time.

News
>
TV News
September 30, 2008 04:36:06 GMT
A sneak peek to episode 4.07 of "" has arrived. It shows T-Bag being kidnapped and put to doze by Susan. When he is conscious, she demands some questions to be answered and when he refuses, she threatens to end his life with the tip of a knife she holds.

Meanwhile, Lincoln takes members of the team to Las Vegas to search for the next key holder. The Sin City is also where Sucre gets an indecent proposal. Sarah learns about Michael's condition, and Roland pushes his luck too far. Gretchen teams up with T-Bag who makes an offer to Michael he cannot refuse. Meanwhile, the secrets in Whistler's bird book are finally revealed.

News
>
Celebrity Gossip
September 30, 2008 04:25:16 GMT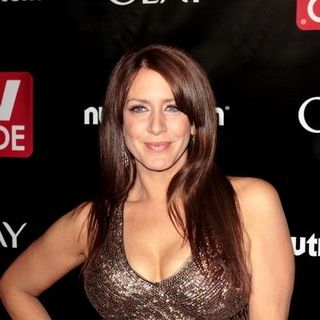 and her husband Christopher Duddy have adopted a baby girl, People reports. The infant, named Olivia Luna Fisher-Duddy, was born recently. She weighed 7.5 lbs., and was 19.5 inches long. Other details on her are being kept under wrap out of respect for her biological mother.

Fisher's rep, Brit Reece, confirmed the adoption, telling People the actress, Duddy, and their children "are all blissfully happy and enjoying" the new addition to the family. Olivia joins sisters Skylar Grace, 7, and True Harlow, 2, as well as Duddy's two sons from a previous marriage, Cameron, 22, and Collin, 20.

News
>
Music News
September 30, 2008 04:19:17 GMT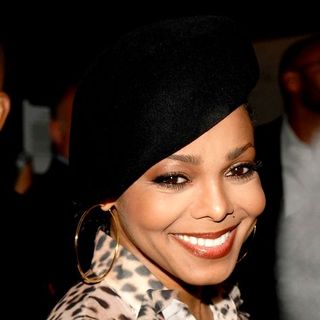 's representative reveals that the "Feedback" singer has been rushed to hospital for an immediate medical treatment "due to illness." As a result, Janet has to call off her "Rock Witchu" scheduled show at Montreal's Bell Centre concert.

When asked for further explanation about the incident, Michal Wielgus, a publicist for Gillett Entertainment Group says that the incident is reported at the last minute just before the show time. "We're not entirely sure (what happened)," Michal explains. "We don't have all the details. We just found out 20 minutes ago."

News
>
Celebrity Gossip
September 30, 2008 04:17:13 GMT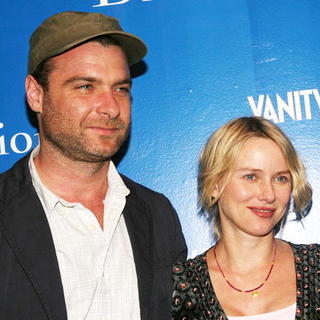 Turning 40 on Sunday, September 28, got a special birthday present from her actor boyfriend , who bought her a new Mercedes-Benz Bluetec for present. In addition to the vehicle, he also threw her a birthday bash Saturday, September 27.

The Mercedes-Benz Bluetec, which is environmentally friendly, reportedly won't hit the market until the end of next month, but Liev managed to get one as a surprise for Watts, having it delivered to their house in time for her big day. He, moreover, also had the luxury vehicle delivered with a big red bow. No record on how the actress reacted upon getting the brand new SUV.

News
>
TV News
September 30, 2008 03:51:55 GMT

Preview of "" 6.06 episode called "Choosing My Own Way of Life" has been released. It will see Nathan facing a dilemma between taking the offer as a pro basketball player and his health concern.

Nathan is given the opportunity to join a basketball team called Slamball by Owen but he has doubts for it. He then attended a game with Jamie who thinks that it's a cool job. Skill and Deb's romance goes on stronger and bolder while Haley attempts to help a student in need.

News
>
Music News
September 30, 2008 03:42:31 GMT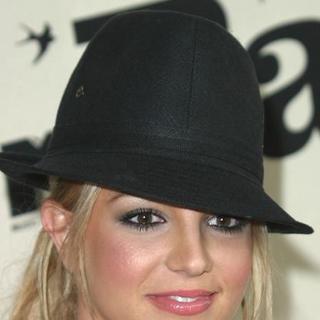 has stopped by for an interview, promoting her just-released single, "Womanizer" and confirming a world tour in support of her upcoming album, "", which will come out on December 2. " ... Definitely next year, definitely," she says when asked about her roadshow plan. " ... Probably all around the world."

Meanwhile, speaking of the "Womanizer" theme, she says that the song is a "girl anthem". The singer states, "It's a really cool song. I like the fact that it's so empowering for girls because it's basically saying, you know, we know what you're up to. It's about guys cheating on other girls and stuff like that. It's kind of like a girl anthem. That's why I like it. "

News
>
Celebrity Gossip
September 30, 2008 03:39:00 GMT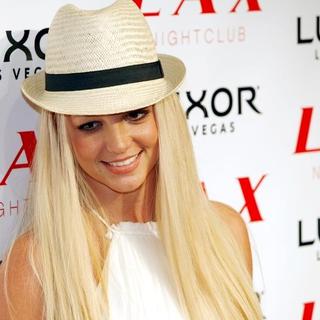 A source close to has put to rest the false persistent rumors about a sex tape that features her and ex-boyfriend Adnan Ghalib. And while the singer's legal team has yet issued a single comment on that matter, the source insisted report on the existence of the tape is "completely false."

British-based reported earlier Monday, September 29 that Adnan, a photographer, has confirmed he has a sex tape of him and Britney. He told the magazine he's planning to sell the tape to the highest bidder, saying "There is such a tape, but I won't discuss prices for hypothetical inquiries. Unless there is a locked-in deal, I will go no further. I am not interested in selling out any other details about Britney."

News
>
Movie News
September 30, 2008 03:22:19 GMT

The trailer to "" has been released, introducing some of the characters involved in the movie. The drama comedy is the directorial debut of pop queen that has received mixed reviews when it was premiered at Berlin International Film Festival on February 13, 2008.

Centering its story on the narration done by Ukraine native Andriy Krystiyan who travels to England and live with two female flatmates, "Filth and Wisdom" is cinematic tale of everyday life about people who are obliged to take on jobs just to earn a living. Whether we take the path of wisdom or the path of filth, we will eventually arrive at the same enlightened place.