News
>
Movie News
September 16, 2008 02:45:50 GMT

Providing more details to , "" stars and open up to MTV News and confirm that the reshoots are indeed flashbacks. At 2008 MTV Video Music Awards, they noted that the scenes will help to explain the background story of the Cullen family.

About it, Pattison revealed, "The reshoots are basically flashbacks that can go [along with] big voiceovers. Well, not voiceovers, but big scenes that give the exposition and back story of the Cullens." Giving out more, Lutz confessed that it is the visualization of the old peace treaty made by a family of vampires and the Quileute Indian tribe saying, "It's more about the treaty, and really summarizing what that really is."

News
>
Celebrity Gossip
September 16, 2008 02:25:11 GMT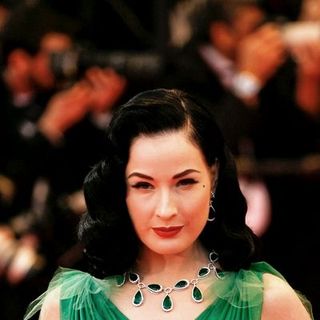 Having her new Wonderbra line hits the stores across Europe on September 23, transforms from sexy scientist to a burlesque version of herself in the new Wonderbra commercial. The advertisement is in form of short flick and titled "The Science Of Sexy By Dita".

In the film, Dita plays the role of Heather, a blonde, committed but uninspired scientist who has been dreaming of being glamorous. She then by chance uncovers the "sexy" gene, which is a Wonderbra, and transforms into the burlesque version of herself. Celebrating her transformation, she dances around in her new "Wonderbra by Dita Von Teese" line.

News
>
Music News
September 16, 2008 02:23:22 GMT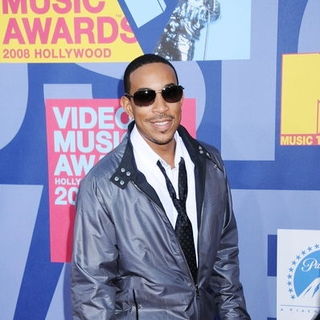 In a preview of his "Undisputed" music video, lands the part of a professional boxer, which is trained under the professional hand of former boxer champ Floyd Mayweather Jr. The video begins with a capture of Luda, having a rough rehearsal with Floyd and a 6-year-old boxer named Pretty Boy Bam Bam.

"Undisputed" is one of new materials that is confirmed to appear in Luda's sixth upcoming major studio album entitled "". Led by a -featuring song "What Them Girls Like", his effort is due to hit the market on November 11 under the courtesy of his own label Disturbing tha Peace (DTP) Records.

News
>
Celebrity Gossip
September 16, 2008 02:20:32 GMT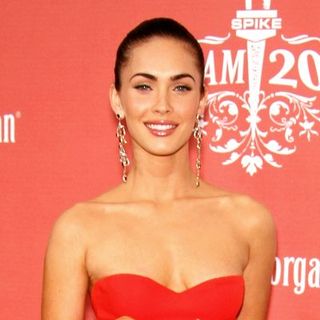 Being considered as a sexy hottie, is heating up men's magazine GQ's October issue, posing in her bikini for its cover. The actress, who in April 2008 has been crowned as FHM's No. 1 Sexiest Woman in the World, shows off her curvy figure for the magazine's cover in black bikini, exposing part of her breasts.

The magazine's cover features her in thin make-up and crossing her tongue across her upper and lower teeth. "Megan Fox, Says What She Thinks and Does What She Wants," so read the headline that accompanied her picture.

News
>
Movie News
September 16, 2008 02:09:21 GMT

Before "" hits the theaters this coming Friday, September 19, three brand new clips from the comedy animation have come out. One of the clips displays Igor in what seems to be a jacuzzi with one of the scientists having a small chat and enjoying a cocktail. The second clip presents Igor being praised as nice guy by Eva, while the last one shows the time Igor tells Eva to be evil and kill a fly. Still, instead of following his instruction, Eva releases the insect.

In the fairytale land of Malaria, Igors have been known to be the foolish and stupid henchmen of scientists assisting the great minds to make their best inventions. But, one particular Igor has a mind of his own. Having a Yes Master's degree and dreaming to be a scientist himself, Igor get his chance when his master kick him out a week before the annual Evil Science Fair. Determined to prove himself, he creates a ferocious monster. Still, his attempt turns out to be something he least expects.

News
>
Celebrity Gossip
September 15, 2008 09:45:43 GMT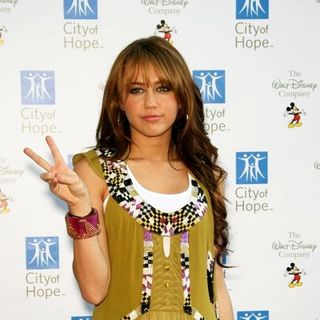 Disney star is spotted walking hand-in-hand with model on her way to church. Following the service, the 15-year-old "" star then grabs lunch together with the man at Pasadena's Cheesecake Factory.

The scene generates speculations that the two are romantically linked, especially with the fact that the "7 Things" singer has broken up from ex-boyfriend of . Neither Miley nor Justin has given their statements concerning the rumor though.

News
>
Movie News
September 15, 2008 09:25:57 GMT

, an exclusive first look at "" extended scene has been viewed on small screen on Sunday, September 14, and now the seven minutes long clip can be enjoyed also by those who missed it out. Providing more detailed look into the movie, the clip seems to serve as an elaboration of , displaying Helen Benson's role in the government's secret investigation and revealing footage before Klaatu is brought to the questioning room.

Focused on the concerns of man against nature rather than man against man like in the original film, "Earth Stood Still" resolves around the humanoid alien which arrivals on Earth triggers a global commotion as governments and scientists race to unravel the mystery behind his appearance. It is written by David Scarpa and put , , , , and others as the stars. Principal photography has been taken in Vancouver, while the movie itself will be released on December 12.

News
>
TV News
September 15, 2008 08:56:17 GMT

The world-famous cartoon series, "", has been awarded the highest honor as the Best Half-Hour Animated Show at this year's Creative Arts Emmy Awards for their 19.09, entitled "Eternal Moonshine of the Simpson Mind". Announced on September 13, the achievement has marked the TV show's big wins for tenth time during a prime time aired on FOX.

The episode in which The Simpsons receive the awards, focuses on the story of Homer Simpson, who is heavily drunk during a winter. Unable to deal with the situation that he considers as disaster, Homer decides to commit suicide by jumping off the bridge.

News
>
Movie News
September 15, 2008 08:37:33 GMT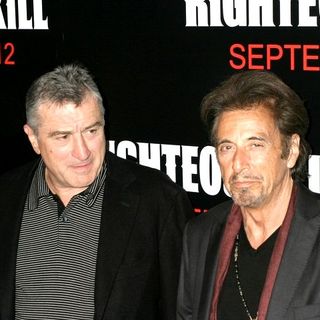 Known to portray many tough guy roles, Hollywood veterans and are looking forward to be able to play women in comedy movie. In an interview with British radio station Heart, the two revealed that for their next film project, they would love to dress up as the opposite gender and act up as sisters.

Opening up on the subject, Pacino stated, "It's a great idea. That could be something for us to work on. Robert has done some great and very successful comedy movies and he's made the transition really well, without a problem. He was amazing. He's invented himself over again and that takes a very special talent." On similar note, De Niro added, "We could do that, I like the idea. We could play sisters. That could happen...who knows?"

News
>
TV News
September 15, 2008 08:35:32 GMT

This week, "" will touch a horrific case and a clip from the episode has been given. The clip for the second episode which is called "The Same Old Story" shows how a woman starts off not pregnant until she's dead giving birth to the strange baby.

The young woman has just finished having sex with her partner in a motel when suddenly she feels something moving in her belly. Screaming in pain, she is taken to the hospital by her boyfriend who abandons her in front of the building. Visibly not knowing what happened, she dies on the operating table and the surgeons instinctively try to save the baby by performing a C-section.

News
>
Celebrity Gossip
September 15, 2008 08:14:09 GMT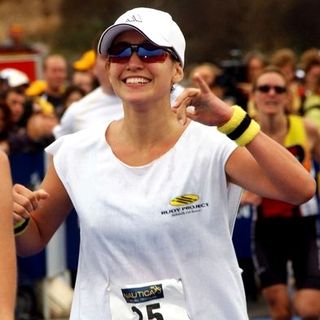 has completed her first ever triathlon. Competing at the Nautica Malibu Triathlon in Malibu, California on Sunday, September 14, the 39-year-old has successfully finished the race in 2 hours, 23 minutes and 38.8 seconds and what made it even better, through her participation, she has raised $127,000 benefiting Children's Hospital Los Angeles.

Expressing her excitement upon crossing the finish line, she thanked the supporting crowd saying, "Thank you guys so much. This is an amazing day." She then added, "I feel really great and so glad I finished and that I made it out of the water but more amazing than that, I feel really great that we raised $127,000 for the Children's Hospital [Los Angeles] and hopefully it'll go to good use."

News
>
Movie News
September 15, 2008 07:39:33 GMT
"" DVD edition will be getting a direct-to-video companion film when it is available in stores. Making the announcement are Paramount Home Entertainment which points out further that the film will be entitled "Secrets of the Furious Five" and will be bundled with the original film as part of a "Pandamonium Double Pack".

Though its slug-line "The Kung Fu Panda story continues" may lead to the speculation that it is a sequel, The Hollywood Reporter explains that the storyline will be dealing with the back stories of the characters from the original film. Additionally, it is unclear whether this is the same film as the . Still, and will lend their voice once again.

News
>
Music News
September 15, 2008 07:27:43 GMT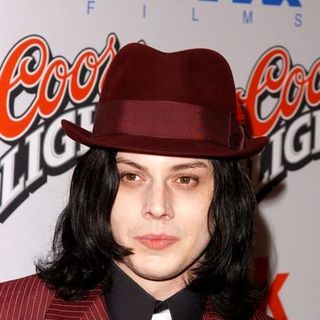 of is reportedly unhappy when the song that he has penned with is used for Coca Cola promotional campaign. "Jack White was commissioned by Sony Pictures to write a theme song for the James Bond film '', not for Coca Cola," Jack's spokesperson recently says.

Furthermore, according to the statement issued by the publicist, Jack is mainly upset because the song titled "Another Way to Die" has been leaked before its official release date that reportedly coincides to the movie's premiere on October 29. "We are disappointed that you first heard the song in a co-promotion for Coke Zero, rather than in its entirety," his representative adds.

News
>
TV News
September 15, 2008 07:19:28 GMT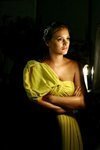 A spoiler to the fifth episode of "" season two has been given. The chapter which will be called "The Serena Also Rises" and aired on September 29 will take place during the Fashion Week where all the dramas and conflicts continue despite the hectic schedule.

Blair who in particular should be busy due to her involvement in Waldorf Design, decides to sabotage her mother's fashion show as an expression of anger. Her mother, Elanor listened to the suggestion given by intern Jenny to give Serena and her new socialite friend, Poppy Lifton the front row seats of the show.

News
>
Movie News
September 15, 2008 06:48:54 GMT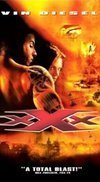 Words are Columbia Pictures are looking forward to do another sequel of "" which is tentatively entitled "". Said to be in talks with producer Joe Roth for the sequel's possibility, the studio allegedly plan to team up once again the film's original lead actor, , and helmer Rob Cohen.

According to Variety, Diesel and Cohen have agreed to come back for the new project although no deal has been signed yet. Diesel will once more take on his Xander Cage character, law-breaking extreme sports enthusiast-turned-government agent. In the first sequel, "", which stars and directed by Lee Tamahori, Cage has been reportedly killed in Bora Bora leading to his replacement by imprisoned former U.S. Navy SEAL Darius Stone as the XXX.