News
>
Music News
November 03, 2008 06:28:34 GMT

's sixth studio album "" has been released since September 23 in the U.S. under New York indie label Bluehammock Music. Bringing "shorter and more concise" songs, the effort was produced by himself and aimed to "pack a lot of punch in a little space and have plenty of ear candy for people to catch on multiple listens."

Beside producing the album, Emmich also penned almost all the new singles off the record. "I really do care about every word that goes into them and I really like artists that do the same," Emmich commented on his songwriting credit. "I do this because I like it, and I work hard at it and I keep trying to get there."

News
>
Music News
November 03, 2008 03:59:12 GMT
The newest single from Jive Records' artist, , has been outed. Titled "Magic", the brand new song will reportedly appear on his not-yet-titled third solo studio album.

Previously, another new material from the follow-up record for his 2006 effort "" has also been leaked out. The new song called "Steppin' out Tonight" was revealed carrying up-beat sounds through .

News
>
Celebrity Gossip
November 03, 2008 03:33:11 GMT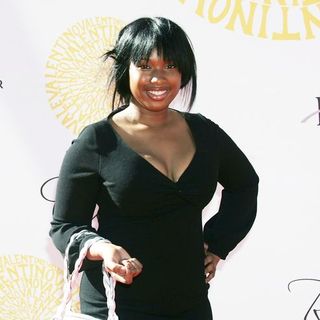 Nine days after the dead bodies of 's mother and brother were found in their own home and nearly a week after Jennifer's nephew was found dead, a public memorial service for the three slain victims has been thrown. Held on Sunday, November 2, at Pleasant Gift Missionary Baptist Church in Chicago, the service was attended by nearly 100 friends and relatives.

Paying last respect to Darnell Hudson Donerson, Jason Hudson and Julian King, mourners gathered as the church was opened to the public about 4 P.M. Greeted with music from the chapel's speakers, the mourners came in to see large pictures of Jason Hudson and Julian King standing at the front of the room. On the occasion, relatives took turns to reminisce about the three victims.

News
>
Celebrity Gossip
November 03, 2008 03:32:49 GMT

People have been itching on and 's love ride, but the former has released a statement that he sees no future in their love relationship. The 33-year old singer revealed that despite their 6 years of togetherness, he is convinced that she will leave him at one point.

Marriage and family life for instance, are not imminent agenda for the couple. Enrique said, "Life goes by so fast. My 20s were a blur. I want to enjoy the good moments. They could involve marriage and kids, but not yet. My grandfather had a baby when he was 92. Now there was a man who knew how to live!"

News
>
Movie News
November 03, 2008 02:31:33 GMT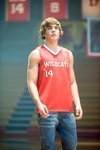 Securing its #1 position for the second weekend consecutively, "" remains unbeatable at the box office during the Halloween weekend. Hauling in $15.3 million, the big screen sequel to the "High School Musical" franchise has raised the total of $62 million after 10 days screening on multiple theaters across North America.

Though ending the weekend on the top slot, the and -starring musical has slipped to the fifth place on Friday, October 31 with $1.7 million. Still, it rebounded back on Saturday, November 1, collecting $8.2 million. Mark Zoradi, president of Disney's motion-picture group, commented, "The target audience was out collecting candy or trick-or-treating Friday, but Saturday came back like a monster."

News
>
TV News
November 03, 2008 02:27:50 GMT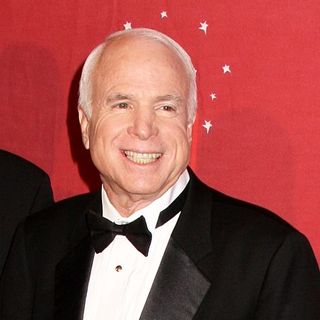 John McCain has had his share of laugh on "" but his appearance on the show couldn't beat the now famous appearance of his running mate, Sarah Palin, in terms of ratings. The Republican presidential candidate made a sketch slot on Saturday, November 1, making fun of his reputation in politic and the shortage of financial supply for his campaign. The episode was the 2nd best ratings for the show in 11 years, the first being that of Palin's.

"I'm a true maverick - a Republican without money," McCain joked, appearing side by side to comedienne who stood in as Palin. And so Fey provided the hook, saying "These campaigns sure are expensive," while touching the lapel of her jacket. It makes fun of the huge cost it takes to fund Palin's wardrobe.

News
>
Music News
November 03, 2008 02:24:42 GMT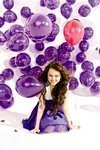 A music video in support of ' new song "I Thought I Lost You" which features and serves as a soundtrack for computer-animated movie "" has been debuted. On the music video, Cyrus and Travolta's in-video performance is sometimes intercepted with a scene showing the title character of the movie, Bolt, and his owner and co-star, Penny, fleeing from bike riders' chase through the Big Apple's busy traffic.

"Bolt" is an animated comedy movie starring John Travolta as Bolt, a superstar dog accidentally shipped out from his Hollywood soundstage to New York City, Susie Essman as a jaded houscat named Mittens, Mark Walton as TV-obsessed hamster named Rhino and Miley Cyrus as Penny. The family movie is directed by Chris Williams and Byron Howard and will hit the U.S. theaters on November 21.

News
>
TV News
November 01, 2008 07:47:46 GMT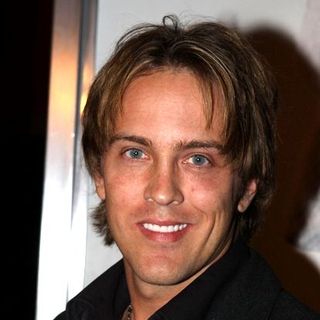 After being exploited regarding gay rumors and the custody battle with for his daughter, Dannielynn, Larry Birkhead's life will be more exposed to the public. ET has informed that the former lover of Anna will have his own reality show on E!, which is currently untitled.

Larry says in a statement to ET, "My life in the last couple of years has been a reality show, there's been so many things out there that are not true, and there are so many things that I've taken a lot of beatings for and I haven't set the record straight; nobody knows the true reality of how I live and what I go through."

News
>
Movie News
November 01, 2008 07:15:53 GMT

In anticipation of "" theatrical release, Lionsgate Films' action movie from the "The Transporter" franchise has just got its behind-the-scene video released. Giving a minute of the film's snippets as well as the on-set shooting, the video also contains a commentary from leading actor who discusses about his character, Frank Martin.

Though containing many footage that have been outed through , this video still manages to bring fresh footage from the film. It also brings forth more of the action and fighting sequences as well as a brief glimpse into the romance Martin will get in this third "Transporter" movie. The video which can be seen below comes out in courtesy of UGO.

News
>
Celebrity Gossip
November 01, 2008 06:55:25 GMT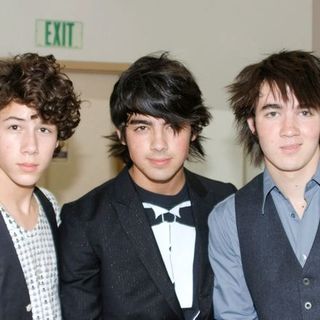 The family album of the has been leaked. The set consists of several pictures of , and , taken during their childhood years.

Wambie.com, which publishes the brothers' family album, doesn't give details on when the pictures are taken. It is simply written on the site, "You can see the personality of each one: Joe behind bangs, nice and sweet Nick, and Kevin who looks like a doll with those cheeks and frizzy hair!"

News
>
TV News
November 01, 2008 06:48:12 GMT

ABC have announced their plan to develop additional episodes for -starring comedy series, "". Instead of bringing the full-season orders which are usually comprised of 22 episodes, ABC, on the other hand, plot only seven more installments, bringing it to only 20 episodes.

Concerning the issue, ABC said that the inventory of other sitcoms, including "", "", "", "", and "Single With Parents" need "Samantha" to be shortened from its original full orders.

News
>
TV News
November 01, 2008 06:46:44 GMT

NBC's action comedy series,"", will have two additional guest stars to complete its second season. It has been revealed exclusively by that and Andy Richter will make an appearance in the series for one episode only.

The episode where both stars will be featured is entitled "Chuck Versus the Suburbs", airing in February. The clue of McCarthy and Richter's roles in "Suburbs" episode might have some correlation with two main characters of the show, Chuck () and agent Sarah Walker (Yvonne Strahovski).

News
>
TV News
November 01, 2008 06:29:05 GMT
Thursday night comedy series "" has been given a thumb up for the back-nine order. On Friday, October 31, afternoon, NBC network have announced that they have picked up the full season for the U.S. version of the hit Australian half-hour.

On the series' full season pickup, NBC's executive vice president Teri Weinberg said, "'Kath & Kim' is a show we love and believe in. We have incredible confidence in the creative auspices of this show and we believe it's a perfect fit with our Thursday-night comedies."

News
>
TV News
November 01, 2008 06:07:48 GMT

Bravo's preparation regarding the departure of "" to Lifetime continues. After announcing the production of "Runway" duplicate entitled "Fashion House", the cable television network owned by NBC Universal, has confirmed its 6 brand new projects to be developed for the network's upcoming shows.

"The Fashion Show", "Celebrity Sew-Off", "Fashionality", "Double Exposure", "Polo", and "The Dubai Project" are going to be Bravo's additonal ammunition to fight back Weinstein Company for taking the hit show "Runway" into Lifetime. Bravo's new shows which most of them bring fashion style's themes, are still working in the title.

News
>
TV News
November 01, 2008 05:06:37 GMT

Things will change drastically in the new episode of "". Something major will happen to Melinda, as the tag line from its preview is read "She was given a gift and one true love but nothing lasts forever...".

Last month, a major spoiler to the show was let out, claiming that Melinda will lose her husband Jim (). In the preview, it is also shown that Jim is shot and Melinda is looking devastated. Although the story may be true, it may not be the end of Jim's appearance because true to the show's nature, Melinda is able to see ghosts.