News
>
Celebrity Gossip
June 23, 2008 03:02:41 GMT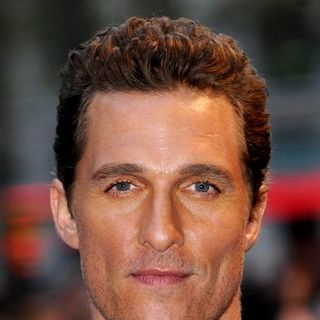 A brawl broke out at a Malibu beach on Saturday afternoon, June 21 when a group of local surfers attacked paparazzi who were snapping pics of actor . There were reportedly 12 photographers on the beach in Malibu trying to get shots of the hunk as he was surfing with friends. The surfers asked the photogs to stop filming and taking pictures, but when that didn't happen, things got physical.

A 29-year-old paparazzo from Santa Monica who was trying to photograph McConaughey told police he was attacked by a mob of surfers who threw his camera in the ocean. The photojournalist told sheriff's deputies that a large group of surfers near Paradise Cove in Malibu approached him and other paparazzi at about 2 P.M. Saturday and demanded the group to stop taking pictures and filming.

News
>
Music News
June 23, 2008 02:42:22 GMT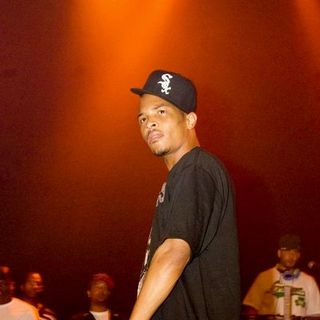 After spawning "No Matter What" as the lead single from his upcoming LP "", now another single from has leaked. The new song that reportedly will also be one of the tracks on the new record is being titled "A Better Day".

Although the audio for the single has already streamed, it is still unclear whether the joint will be the second official song from the new album or not. Rumors claimed that the song that will be set as the official second outing from "Paper Trail" is "On Top of the World", which will also feature .

News
>
Movie News
June 23, 2008 02:36:43 GMT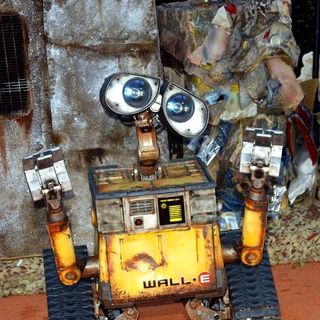 This weekend ended on June 22 passed by not without any special occasions. In fact, it was marked with the theatrical debut of two awaited comedy movies, "" and "", and of course with the memorable world premiere of Disney/Pixar's highly anticipated animation movie, "".

On Saturday, June 21, evening, celebrities of all ages came pouring down to the Greek Theatre in Griffith Park, Los Angeles, California to celebrate the special event. Personalities from the older generations, like , Marlee Matlin, Cristian de la Fuente and Kristi Yamaguchi to the younger ones including , , and other Disney stars, , and , all grazed the Earth-colored carpet and joined its first screening.

News
>
Celebrity Gossip
June 23, 2008 02:20:43 GMT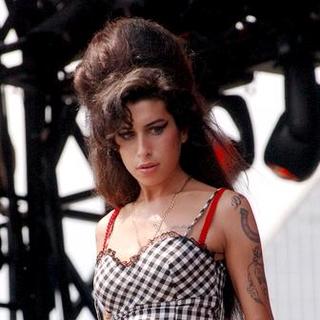 's body has taken its toll. Following her hospitalization early last week to undergo tests after fainting at her Camden home, her father has confirmed that his daughter has contracted a lung disease, emphysema, which is a progressive lung condition which ages the lung's prematurely and leaves sufferers struggling for breath.

In an interview published Sunday, June 22, Mitch Winehouse was quoted as telling The Sunday Mirror that his singer daughter has early stage emphysema and an irregular heartbeat. She, according him, has been warned that she will have to wear a permanent oxygen mask to survive unless she stops smoking drugs.

News
>
Celebrity Gossip
June 21, 2008 07:48:55 GMT

On, off, then on again, and reportedly are set to marry. The couple, according to various reports, are said to be planning a quiet nuptials in Hawaii, which is meant as a tribute to their hit TV series "Lost" on which they first met.

"Evangeline and Dominic have been spending a lot of time together during the show's hiatus and are very excited about the future," a source revealed. "Evangeline accepted Dom's proposal while they were away together and they both agree Hawaii is the perfect place for the wedding - both as a location and for sentimental reasons."

News
>
Movie News
June 21, 2008 07:47:13 GMT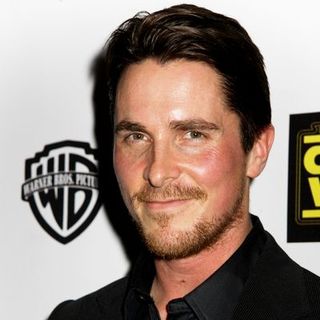 's name has been listed to be among those who have patterned memorable Batman in the public's mind with his portrayal of the superhero in his early year in "" and many have waited to see him once again as the bat-themed action hero in the latest Batman movie "". Still, one particular person apparently sees him to be perfect as the legendary thief, Robin Hood.

According to latest report, director Ridley Scott has expressed his interest on having the "" star to play the prince of thieves in his twisted tale of Robin Hood in "Nottingham". But, no signing has been done, especially with words are suggesting that the 34-year-old Bale is still 'in talks' phase for the role opposite as the Sheriff of Nottingham and as Maid Marian.

News
>
Music News
June 21, 2008 07:16:11 GMT

The new music video from for their latest single "Thunder" has been premiered on Friday, June 20 on FNMTV. The clip, which was directed by Josh Forbes and shot in California, sees the band partying with their girlfriends.

Most of the scenes of the video features the band playing their song in front of a house where from the mid part until the end, the rockers were all seen soaking wet as they were being filmed under a heavy rain. Beside the performance scenes, the video also features short clips of the Boys' fun time with their girls.

News
>
Celebrity Gossip
June 21, 2008 07:05:23 GMT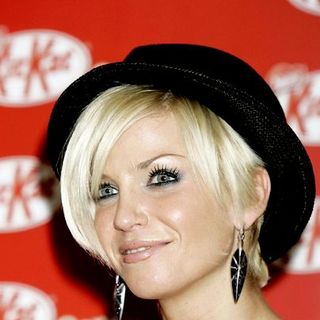 The engagement ends and the couple split. Report surfaced by the hour that Sarah Harding is dumped by her boyfriend Tom Crane after he got jealous of her close friendship with several of the male dancers of her music act . The blonde beauty is said to feel "devastated" over the split.

Rumor has it that Crane has struggled with rumors about Sarah's links with other men. And it's her close friendship with one dancer in particular, Jackson Williams, that apparently triggers the split.

News
>
Movie News
June 21, 2008 07:00:15 GMT

Back in early June, many online publications have reported that fans of the "Terminator" series have to wait until the latest Batman movie "" is debuted in theaters on July 18 before they can get a glimpse into the upcoming "". But for those who do not waste any more time in getting a slightest idea about the movie, a detailed description of the film's teaser trailer has leaked out.

The written report has been put out firstly by AICN and it pretty much chronicles the teaser. The description starts by noting that the teaser opens with footage showing people in their everyday life. The background voiceover is filled by who depicted John Connor in the movie and as Connor, he gave introduction by saying, "I always knew it would happen...They told me I could stop it...That I could save us..." while the footage shows people looking into the sky and horrified by what they are seeing.

News
>
Celebrity Gossip
June 21, 2008 06:22:34 GMT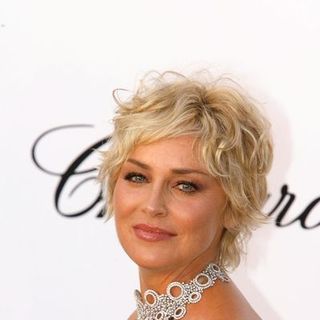 Jewelry is women's best friend and knows that. The movie actress, who has just provoked negative reviews over the controversial "karma" remark she made about China's earthquake at the Cannes Film Festival late last month, is enjoying "good karma" as she's been tapped as the new face of Italian jewelry company Damiani.

Concerning her tapping, Stone will front an international print campaign for the firm's Musts and Masterpieces collection, in which she'll portray aviator Amelia Earhart and Biblical first lady Eve. The jewelry company was set to make an announcement of the new partnership during a press conference in Beverly Hills Thursday, June 19.

News
>
Movie News
June 21, 2008 06:05:56 GMT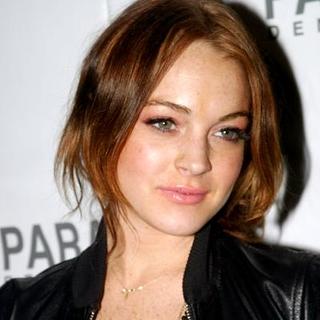 Troubled Hollywood starlet seems to be back on track on her movie career with a new romantic comedy movie "" on her grips. When the filming started on June 9, she quickly fell into production for the Nu Image/Millennium Films' flick and now, an on-set video showing Lohan shooting for sporty scenes leaked out.

In the video provided by ET Online, the actress known for her works in "" and "" among others can be seen playing with balls for what appears to be a baseball game scene. The 21-year-old is fully costumed in a baseball jersey while following a full day filming on the particular location in North Hollywood.

News
>
Music News
June 21, 2008 05:02:59 GMT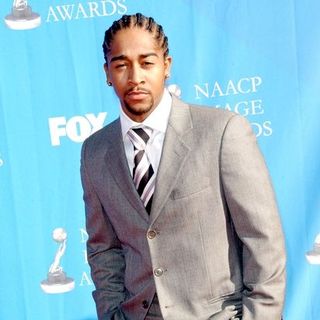 After breaking up with his previous label Columbia Records in April, finally has found a new company. Latest report stated that the R 'n' B singer has signed a deal with 's label Mosley Music Group, a joint venture company with Interscope Records.

Confirming about the new deal, Omarion stated to the press his delight and excitement over the chance to be working with Timbaland. "I'm really excited about this project. Timbaland is like family to me, so it's always great to work with family and I think this is going to be my best album yet. I'm happy to call Mosley Music Group my new home," he said.

News
>
Movie News
June 21, 2008 04:51:49 GMT

Before the production of "" kicked off, director Michael Bay has promised to bring out many new and unique robots for the action movie sequel and on the days leading to the start of "Transformers 2" filming, screenwriter Roberto Orci suggested that there will be about 20 robots shared between the two fighting clans. When the movie has finally fallen into production, the buzzes over the robots hyphened everyday and the latest info from the set hinted on another possible robots.

On Thursday, June 19, Ben Wojdyla of Jalopnik.com has reported that two more concept cars have been spotted racing around the "Revenge of the Fallen" set in Philadelphia. The first car is the green Chevy Beat which has been seen previously at the Smithsonian set and the second one is a red 2009 Chevy Trax. The two were caught on camera racing with the 2010 Chevy Camaro SS version of Bumblebee. The posted by Jalopnik.com displays Bumblebee in a race with the Chevy Beat and on the shows the two Chevys running chest to chest. Whether the two cars are members of the friendly Autobots or the dreadful Decepticons has yet to be unraveled.

News
>
Celebrity Gossip
June 21, 2008 04:50:08 GMT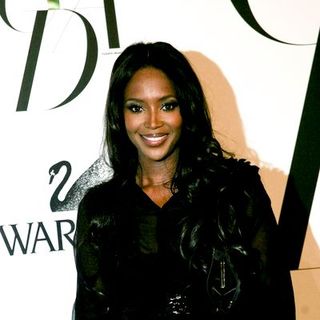 It appears that never learns her lesson and instead let her anger takes control of her mood. The temperamental supermodel was sentenced to 200 hours of community service after pleading guilty to assaulting two police officers during an "air rage" incident at Heathrow Airport in early April.

Campbell, who's known for her tempestuous behavior and frequent confrontations with her staff, faces substantial fines and up to six months in jail should she's found guilty to the six offense charges stemmed from an April during which she spat at British Airways cabin crew and police who removed her from a flight in handcuffs while waiting on the tarmac at Heathrow. She, nevertheless, managed to avoid jail sentence, pleaded guilty to the charges, admitting to kicking and spitting at police officers after going off at airline staff for losing her luggage.

News
>
Celebrity Gossip
June 21, 2008 04:04:19 GMT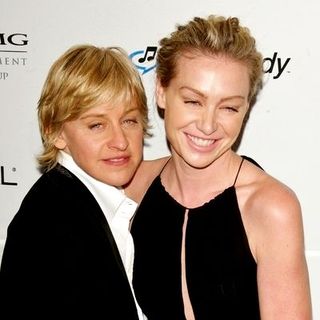 Winning the Best Talk Show Host award at the 35th annual Daytime Emmy Awards on Friday, June 20, apparently put on her best mood ever. To the press, backstage of the festive, the talk show host openly revealed that she and partner have set a wedding date.

Ellen was one of the Hollywood lesbian celebs who positively responded to the California Supreme Court's dismissal of the state's ban on gay marriage last month. In the wake of the official dismissal, she announced publicly during the taping of her "Ellen DeGeneres Show" her plan to wed longtime lesbian lover Portia.