News
>
Music News
December 05, 2007 06:47:04 GMT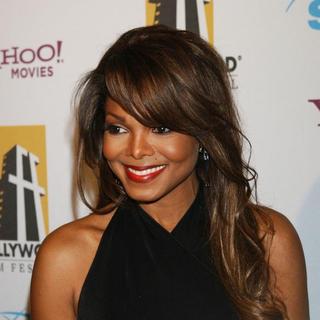 Amid the high anticipation of Jackson Five reunion, the little sister of the famous family, , reportedly responded rather unwell to the idea. She allegedly would like to join her brothers but afraid that her solo career may come to effect, especially with the presence of her "freaky" brother, .

A source told New York's Page Six column, "Janet said she would be willing to participate in a few select shows next year, but (fiance) is holding her out of it. He wants Janet to go back in the studio and record another album, and he's also wary of having her be associated with Michael because he's gotten such bad press and is just freaky."

News
>
Celebrity Gossip
December 05, 2007 06:34:53 GMT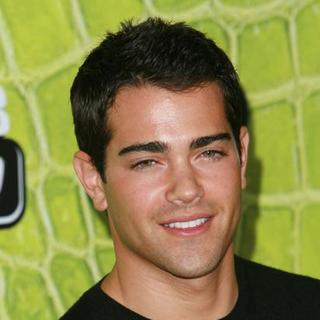 In another dose of bad news concerning celebrity's legal problem with the law, has become the next after the likes of and to have been slapped with assault charges. The former "Desperate Housewives" star is facing criminal charges after being accused of punching a photographer outside a London nightclub.

Jesse was leaving the exclusive nightspot Studio Valbonne in Soho on Saturday night December 1st to see on-off girlfriend of the when he reportedly attacked a paparazzo. The snapper, identified as Rowan Lawrence, suffered a bloody nose and reported the incident to Charing Cross police station asking for criminal charges to be brought against the actor.

News
>
Music News
December 05, 2007 06:16:22 GMT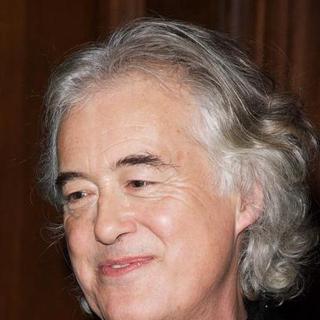 Bonaroo Festival organizers were quick to tackle that and are due to headline their 2008 event. The promoters did not exactly denying the truth but find the published report from Bob Lefsetz's newsletter "inaccurate".

"The rumors that are out there about the Bonnaroo 2008 headliners are inaccurate," Superfly Presents and A.C. Entertainment told Billboard.com. "We're very excited about the lineup that we're putting together for this year's festival. We'll be announcing the confirmed lineup toward the end of January/beginning of February."

News
>
Music News
December 05, 2007 05:11:34 GMT

has premiered the music video for 'Falsetto', the second single from his debut album 'Lovehate'.

The song was produced by Tricky Stewart and will go along with the album on Tuesday, December 11. Reports said that the third single from the album has been decided and that would be 'I Luv Your Girl'.

News
>
Celebrity Gossip
December 05, 2007 05:11:04 GMT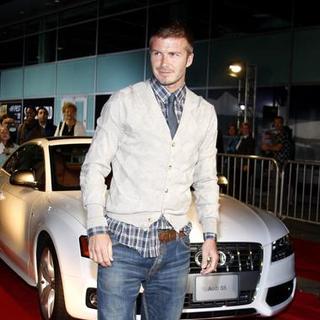 is rich and generous. The soccer stud who, needless to say, has lots of money, has surprised all the ; , Melanie Brown, , , , by giving each of them a stunning diamond-encrusted bracelet valued at $100,000 a piece.

"He knows I'm really nervous about him seeing me back on stage, so he bought us all these bracelets for good luck. It's like the old days. David spent a lot of time around the girls when we first got together - it's as though he married all of us. He's the original Spice Boy," Victoria told the Mirror.

News
>
Movie News
December 05, 2007 05:08:33 GMT

When the production of "" is about to start, the movie is said to be looking for extras. Through casting flyers made by Julio Toledo - Extras Casting, the studio which produced the anime-adaptation movie announced that they will hold an open audition.

In the flyers, they stated that the movie needs extras of all 'makes and sizes'. They also mentioned that it required martial arts students and instructors and that experience is not the requirement for joining the open casting.

News
>
Music News
December 05, 2007 04:47:22 GMT

's latest album '' (2004) debuted at #1 on Billboard Hot 200 chart and went on certified 5 times platinum in the following years. In January next year, the band will be back in the studio to follow it up with a brand new album.

The studio work will polish the 45 raw songs they mentioned earlier, which was composed mostly by piano instead of guitars. No release date has been specified but the theme has been hinted to be quite off from American Idiot's.

News
>
Celebrity Gossip
December 05, 2007 04:16:18 GMT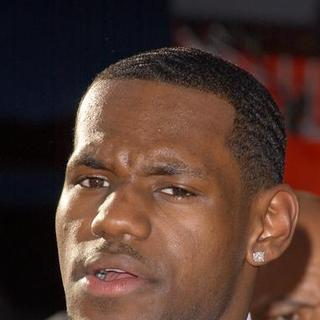 Forbes.com has released its annual list of the 20 Top-Earning Stars Under 25. As of this year, sitting on the No. 1 spot of the list is the NBA's , who pulled in $27 million between June 2006 to June 2007. The so-called King James, who turns 23 on December 30th, stands to make plenty more with his new four-year $60 million contract with the Cleveland Cavaliers and endorsement deals with Nike, Coca-Cola and Upper Deck.

On the 2nd spot of the list is The New Orleans Saints' . The 22 years old NFL player earned $24 million in the time period, such amount of money that put him one place ahead of tennis goddess who's at No. 3 with one million less, $23 million.

News
>
Music News
December 05, 2007 04:08:28 GMT

Growing their fan base extremely well, German rock act are allowing fans to dig about them a lot deeper by posting a behind-the-scene footage from their new EPK.

In the mash-up clip, the band talk about recording in English, their EP, music genre and even fans. There are also cuts from their live shows plus music videos.

News
>
Movie News
December 05, 2007 04:04:30 GMT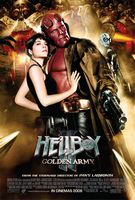 The trailer of "Hellboy 2: The Golden Army" is expected to be released sometime in December 2007. The news of the trailer release was posted by the movie's director, Guillermo del Toro in the message board of Hellboy's Official Site.

In his announcement, he also revealed that the official pictures of Johann Krauss and the villains will be released around December too. On the message posted on November 27, del Toro wrote down, "In the next 3/4 weeks we will reveal Johann. Expect 'Baddies' around mid-December too. A trailer SHOULD be out around the Holidays."

News
>
Celebrity Gossip
December 05, 2007 04:01:30 GMT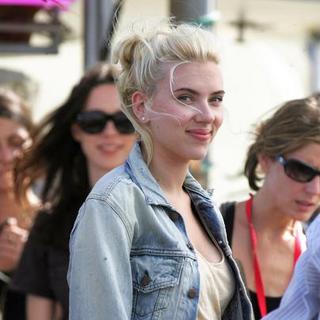 is mad and she's going to court. The movie beauty has threatened to take legal action against US Weekly over its cover story that claims she has had plastic surgery on her nose.

Revealing her intention to sue the tabloid, the Golden Globe Award nominee has reached out to OK! to put the brake on the false accusation and set the record straight.

News
>
Music News
December 05, 2007 03:25:14 GMT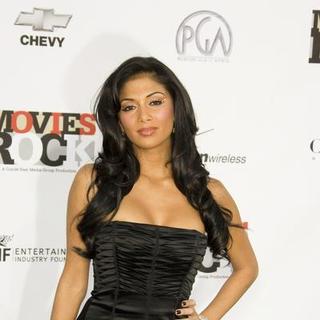 's official site has put up a behind-the-scene video of the singer while prepping for her performance at Swarovski's Fashion Rocks back in mid-October. The less-than three-minutes clip shows the singer in photo shoots, radio show as well as studio sessions.

Meanwhile, the second wave of her 'third single' voting is on with 'Powers Out' and 'Supervillian' being replaced with 'Puakenikeni' and 'Physical'. The first polling showed that 'Who's Gonna Love You' and 'Happily Never After' were the top 2 songs chosen by her fans. Thus these two are vied against the other two new songs.

News
>
Movie News
December 05, 2007 03:00:23 GMT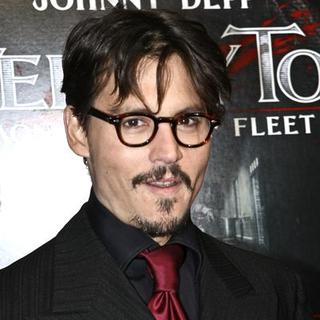 might join forces with renowned director, Michael Mann to portray another infamous criminal. According to Hollywood Reporter, the "" actor has been discussing the possibility of him playing the role of John Dillinger, a great bank robber in the early 1930s, with the producer of "" for his new movie.

The yet untitled project, which is about crime outbreak occurring in the Depression period, is an adaptation from nonfiction book written by Brian Burrrough, entitled "Public Enemies: America's Greatest Crime Wave and the Birth of the FBI, 1933-34". It will be produced by Universal with and Jane Rosenthal as the executive producers, and Kevin Misher as the producer. The production of the movie is expected to begin in March and to take place in Chicago.

News
>
Celebrity Gossip
December 05, 2007 02:51:22 GMT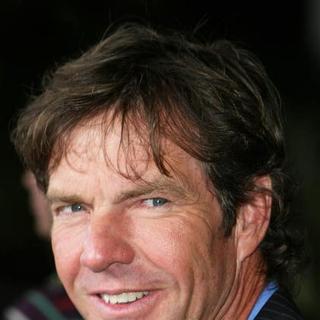 and his wife Kimberly Buffington have on Tuesday December 4th filed a lawsuit against Baxter Healthcare Corp., the makers of the drug Heparin given to their newborn twins, Zoe Grace and Thomas Boone, in an accidental massive overdose last month.

The , filed in Chicago, claimed that Baxter Healthcare Corp., based in Deerfield, Ill., was negligent in packaging different doses of the product, on its 10-unit and 10,000-unit, in similar vials with blue backgrounds. The lawsuit furthermore said the company should have recalled the large-dosage vials after overdoses killed three children at an Indianapolis hospital last year.

News
>
Music News
December 05, 2007 02:42:50 GMT

In line with his new album's release date, put up the music video for its latest single. The member premiered the video for 'Toney Sigel aka Barrell Brothers' that features voices from and Beanie Sigel.

The clip was directed by Rik Cordero who had penned clips for , Consequence and Memphis Bleek.