News
>
TV News
October 01, 2008 04:27:37 GMT

The next episode of "" will be injected with more surprises regarding changes on the nature of the characters. Peter from the future visits the present one and urges him to use a powerful but dangerous ability in order to save the world in episode "I Am Become Death".

Present Peter is also threatened at gunpoint by the future Claire and also had strange encounter with Sylar. After revealed in the two-hour season premiere that Sylar is the biological son of Angela, which means that he is also a Petrelli, Sylar changes from a villain to soft-hearted man who regards Peter's presence as a brother.

News
>
Celebrity Gossip
October 01, 2008 04:00:29 GMT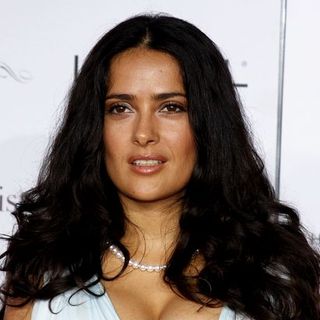 Former lovers and Francois-Henri Pinault have sparked rumors of a rekindled romance after they were seen getting cozy together at the Balenciaga runway show as part of Paris Fashion Week earlier Tuesday, September 30. The twosome, wore a matching black outfits, "weren't holding hands but were definitely side by side," one attendee testified. "[They were] very friendly together, looking happy."

That wasn't the pair's first public outing since they announced their separation in July 2008. Spending quite a bit of time together as of late, the former couple were seen getting close to each other while attending a birthday party in early September.

News
>
Movie News
October 01, 2008 03:48:17 GMT

While many are still busy speculating on the return of Christopher Nolan to the sequel installment of "" and on the possible villains, recent words from "Batman 3" suggested that the next Batman film may be heading into its pre-production in early 2009. According to Batman on Film, an inside source has mentioned that the filming is slated to begin in summer 2009 in Chicago.

Batman on Film further revealed the possible pre-production date, putting it in February 2009 slate. Quoting a behind the scenes source on the rumor, the fansite also wrote down the insider's revelation, "[What I'm hearing from crew members out of Chicago] is that 'BATMAN 3' goes into pre-production in February to shoot next summer."

News
>
TV News
October 01, 2008 03:43:11 GMT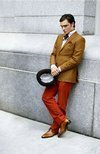 Another preview for "" 2.06 is released, showing longer sequences of the conflicts each of the characters is facing. Blair is surprised to find Serena coming out of the office for a try out at Yale, the university she's been dreaming of attending. Serena at ease tells Blair, "Who doesn't like a surprise?".

The next episode which is titled "New Haven Can Wait", will see a catfight between Blair and Serena, the former who initiated it by throwing an object on the back of the latter's head. Meanwhile, Nate is involved in a bar brawl and shirtless Dan learns the hard way of befriending Chuck. The cynical and morally bankrupt character will be abducted by members of Skull and Bones.

News
>
Movie News
October 01, 2008 03:10:53 GMT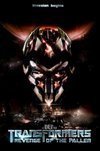 Reportedly inspired by the six IMAX sequences of "" from director Christopher Nolan, director Michael Bay will also take advantage of the IMAX technology for the highly anticipated "". In a press release put out on Tuesday, September 30, it is revealed that the filmmaker will be shooting key sequences of the sequel using IMAX camera.

Earlier, Variety mentioned that there will be at least three action set-pieces from the action fantasy film that will use the advanced technology. In addition, Bay through the press release expressed his excitement over the IMAX footage the movie will be having. "The extraordinary level of detail and intensity captured by the IMAX camera creates many exciting possibilities for us with this film," he said. "IMAX's all-encompassing format will take this story to a new level, and I am once again very excited to share The IMAX Experience with Transformers fans around the world."

News
>
Music News
October 01, 2008 03:07:42 GMT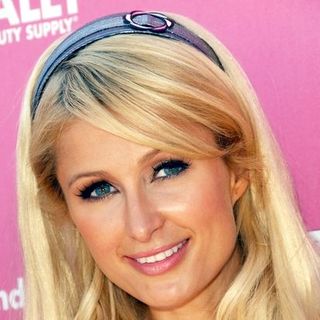 Socialite turns singer has released her brand new single "My BFF" which is the shortened title to her new reality show, "Paris Hilton's My New BFF". The electro pop song that will become the show's theme song, was debuted alongside the show's premiere on MTV yesterday, September 30.
The song is co-written by Hilton herself and her lover, cBenji who is also the member of . It is reportedly also made the first single of her sophomore album which release date is not confirmed yet.

The reality show sees Hilton searching for a best friend who can keep up with her high lifestyle, be hot and most importantly, be loyal to her. The challenges include a range of activities such as looking hot on a rollercoaster and dealing with lost luggage. It has been set to air for 10 episodes where each week, one from the total of 18 participants will be dismissed with the catchphrase "Talk To You Never".
News
>
Celebrity Gossip
October 01, 2008 03:04:14 GMT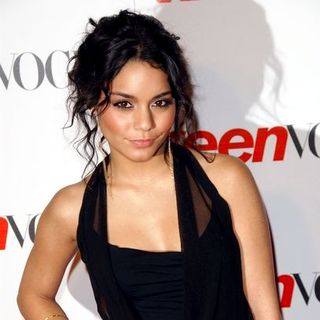 Despite her young age, apparently knows how to spend her money, buying a house in Studio City, California which reportedly is worth $2.75 million. She is claimed closing the deal for the 6 bedroom, 6.5 bathroom old-world Tuscan style house in early September 2008.

The house is the first ever that Vanessa has bought. Its size is 5,200 sq ft. "This is a spectacular old-world Tuscan, architectural manor with Moroccan influences and city light views," the description of the property read. "It has amazing custom stacked stone, saline Pebble-Tech pool/spa, waterfalls, cabana, BBQ island, hardwood and stone floors, the ultimate gourmet kitchen, Thermador appliances, windows, copper sinks, Arte de Mexico wrought iron and a wine cellar with glass doors."

News
>
Music News
October 01, 2008 02:41:17 GMT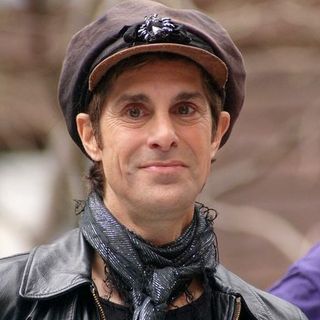 Details of "" soundtrack are starting to take its shape with Perry Farrell revealing his involvement in the OST project. Weeks after announced that they have been booked to write songs for the soundtrack, the former frontman opened up to MTV that he has written a song for the vampire romance flick entitled "Go All the Way".

Though details on the song still remain vague, the track, which is described to be described as a "tumultuous" mix of dance, rock and alternative music styles, has been said to be overheard in a crucial scene of the film. About the special song, Farrell explained, "The song conjures up that adolescent feeling when a young man, who has been pursuing a girl he really likes, finally gets her. It's about the intense emotions when they go all the way."

News
>
Music News
October 01, 2008 02:28:53 GMT

To benefit the Presidential campaign of nominee Barack Obama, two lauded musicians will join forces in a single concert. aka The Boss and aka the Piano Man will hop on one stage for the first time ever next month in the bid to raise money for the Democratic candidate.

The concert is scheduled to take place on October 16 at Hammerstein Ballroom. A day before that Obama will conclude his debate with senator John McCain at Hofstra University in Hempstead, N.Y. Obama reportedly will also attend the show but will pay less for the tickets.

News
>
Celebrity Gossip
October 01, 2008 02:28:37 GMT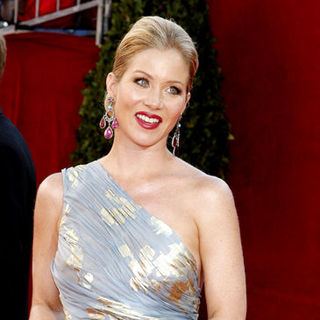 Being pronounced free from cancer, is opening up about her struggle with breasts cancer she's been diagnosed with in early August this year, saying she posed for a nude photo shoot before having mastectomy. Sharing her ordeal in a recent interview with "", she said she did it in order to have a memory of her breasts.

Recalling the day she did the nude photo shoot, which was emotional and private, she told , "I did my first and last nudie photo shoot at home." She went on saying, "I made sure that I have close-up photographs of them from every angle, so I can kind of remember them."

News
>
Movie News
October 01, 2008 02:12:21 GMT

is up for another installment of the web-slinging superhero movie, "". When asked by MTV News on her involvement in the new project after director Sam Raimi and co-star reportedly have signed on, the "" star said simply, "I'm in."

Despite hinting her return to her Mary Jane Watson role, the 26-year-old, who slightly opened up about "Spider-Man 4" while promoting her forthcoming film project "How to Lose Friends", refused to give out further confirmation on the matter. She dodged the request to officially announce her involvement in the project saying, "I'm not saying anything, I know there's rumors..."

News
>
Celebrity Gossip
September 30, 2008 07:56:08 GMT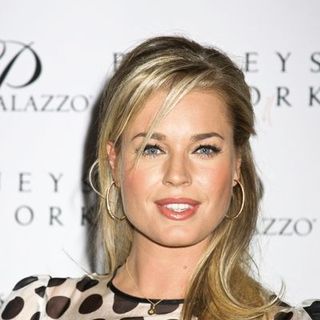 Expected to give birth to the twins she's carrying January next year, might deliver early, he co-stars on hit TV series "" stated. and believe the expectant TV actress will deliver her babies before her due date.

To US Weekly Judith said during the Women Empowering Women In Fashion, Media and Music Gala in N.Y.C. Saturday, September 27, "she's due in January, but she said because they're twins ... they might be coming early, maybe December." Agreeing her prediction, Ortiz added, "I'm sure they're going to come sooner". She continued, "she's been off since the end of August taking it easy. I guess we can't say what happens to her, but we had to give her a little baby break" while went on revealing that pregnant Romijn is "doing awesome."

News
>
TV News
September 30, 2008 07:41:42 GMT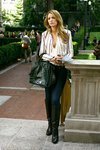 After a fight with Blair, Serena ditches plans to visit Brown and accepts an invitation to visit Yale in the new episode of "". The episode which is titled "New Haven Can Wait" will be aired on Monday, October 13 on The CW.

According to Kristin from E!, Serena and Blair will get into a physical cat fight after Blair finds out that Serena is trying on the school she's always dreaming of attending. Blair at one point is seen throwing an object into Some place else, a group of Skull and Bones members put a rag on Chuck and kidnap him. Nate meanwhile, hook up with a co-ed.

News
>
Music News
September 30, 2008 07:34:39 GMT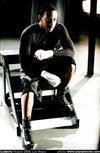 has debuted a music video in an attempt to support his latest single titled "Undisputed". In the video, Luda plays a tough guy who earns his money as a professional boxer. He is seen having a rough boxing rehearsal under the professional hand of Floyd Mayweather Jr.

Speaking of the music video, Luda says that the video is meant to show people that he is not the type of person who is easily content sitting in one creative comfort spot for too long. " ... (The video) is just me letting people know how hungry I still am, no matter how many movies I've done or TV shows I been on ... ", he says.

News
>
TV News
September 30, 2008 07:19:19 GMT

Preview of "" 2.05 is made available. The episode called "Goodbye to All That" will air on Fox on Monday, October 6 at 8:00 P.M..

John and Derek infiltrate a military academy in order to protect an integral member of the future resistance. Meanwhile, Weaver's first assignment for Ellison takes an interesting turn of events when he discovers a specter from his own past.