News
>
TV News
November 15, 2008 08:01:44 GMT

A new clip and preview of the next episode of "" have been released. With the title "Heart & Soul", both sneak peeks hint on Melinda Gordon's second chance to fall in love again.

The preview of episode 4.08 features Melinda played by struggling hard to recover herself after the dead of his husband Jim Clancy portrayed by . While doing so, she finds the urge to help a man, who is suffering from amnesia, to gain back his lost memory.

News
>
Celebrity Gossip
November 15, 2008 07:37:27 GMT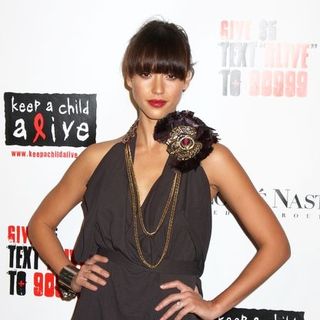 Rumor has it, is planning to hold a second wedding to husband Cash Warren. The pair, who tied the knot in secret ceremony in May this year, is reported to have been planning to host a lavish second wedding ceremony next month for friends and family to attend.

My Park magazine, which breaks the report, claims Jessica has already "ordered a stunning custom-made off-white Chanel dress trimmed with lace" for the event. The gown reportedly costs $47,000.

News
>
Movie News
November 15, 2008 07:22:06 GMT

Anticipating the Christmas Day release of "", Lionsgate Films have released another trailer to the live-action adaptation of Will Eisner's comic strip. Extremely short with around half-a-minute viewing time, the new video footage describes how other characters see The Spirit. It also teases more never-before-seen footage from the film.

"Spirit" centers on a rookie cop by the name of Denny Colt. Returning from the dead, he poses as a masked hero seeking to sweep off criminals from Central City, including his foe, Octopus. Along the way, he meets a line of women seducing him out of his track for their own personal goals.

News
>
TV News
November 15, 2008 07:17:11 GMT

Chicago professor and Vietnam-era domestic terrorist, William Ayers sat down with Chris Cuomo of ABC's "" on Friday, November 14 to discuss some things, mainly the one on his association to the newly-elected president, Barack Obama. Among the questions that Cuomo threw to him was why did Ayers decide to call Obama a "family friend" while Obama prefer to call him a guy from neighborhood.

When Obama was running for the presidency, talks were rife on his association with Ayers that was thought as a possible jeopardy on his chance to win the election. "GMA" played some quotes from Obama's rivals, Hilary Clinton, Sarah Palin and John McCain that emphasized on this matter before welcoming Ayers to the show.

News
>
Music News
November 15, 2008 07:15:15 GMT

A music video in support of 's "Nothing Ever Hurt Like You" has made its world premiere. The video features the English musician performing the new track with his band in a studio with huge lamps illuminating the room from the background.

"Nothing Ever Hurt Like You" is a song written by Morrison himself teaming up with Barry and Mark Taylor. The single, released in the U.S. only on September 23, is listed on his second major studio album "", which has been available for U.K. purchase since September 29 via Polydor Records.

News
>
Celebrity Gossip
November 15, 2008 07:15:06 GMT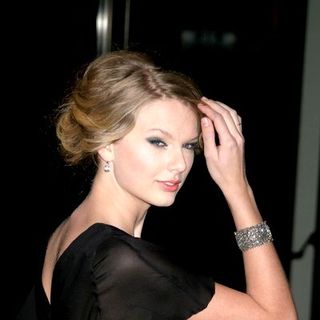 Fresh from her performance at the 42nd annual Country Music Association Awards on Wednesday, November 12, took time to blog about her red carpet gown. She also addressed on meeting up with her idol during the ceremony.

"In other fashion news, my red carpet dress weighed about 400 pounds," Taylor wrote on her MySpace blog Friday, November 14. "Actually, about 30. But it was still heavy. It was like dragging around two small children, dangling from my ankles. And it made a lovely jangling noise whenever I walked. It was made out of huge jewels, platinum chips, and other metal-ish things that would fall off at random intervals throughout the night ... and my dad would reach down and pick each one up and say 'Ebay.' Whenever people would ask me what it was made of, I'd just say I broke a mirror, dipped myself in glue, and rolled around in it."

News
>
Movie News
November 15, 2008 06:55:55 GMT

A clip of "", which has been aired on MTV's brand new show "Spoilers" on Friday, November 14, has come out. Taking about a minute long, the footage focuses on the time Edward saves Bella from Tyler Crowley's van. The cut-together piece also shows the two discussing the accident at the hospital.

In the hospital scene, it can be seen that Bella tries to find explanation of what she has witnessed during the car incident. But, when she pursues the answer, Edward throws a series of reasons defending himself. Claiming that he could get to her fast because he stands right next to her, Edward soon learns that what Bella only wants to figure out the impossible and does not wish to expose his secret.

News
>
Celebrity Gossip
November 15, 2008 06:37:45 GMT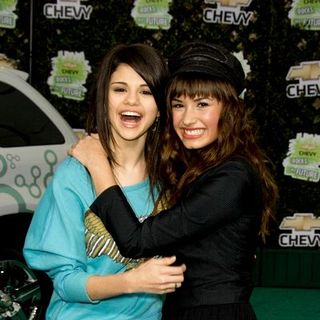 Considered role models by many young girls, and share the secrets behind their fashion style to . In an interview with the publication's December/January issue, each of the best friends talks about weakness for particular stuff in fashion styles.

As for Selena, the Disney teen sensation admits she has lots of scarves. "Part of my closet is just scarves. And then I'll open drawers and find them randomly ... I'm obsessed," so she says about her obsession with the stuff.

News
>
Music News
November 15, 2008 06:25:05 GMT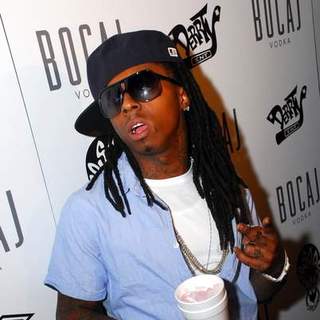 's collaboration mixtape with titled "" has arrived in the U.S. on November 14 and the playlist carrying the songs from the LP has been posted below. The record features beat sounds from 's "Art of Storytelling 4", 's "Whatever You Like", 's "Couldn't Be a Better Player", 's "Shootout", and 's "Get Silly".

"Dedication 3" is aimed to follow up Wayne's two previous mixtapes "" and "". Explaining the difference between the newly-released effort and the former ones, Drama said that on this mixtape, the rapper gives more space for Young Money's artists such as and Jae Millz. The DJ told MTV, "...Definitely more Young Money [Entertainment] than it was on the first two tapes. It was always Young Money on the tapes, but I think this one is more for what Wayne is doing. ..."

News
>
Movie News
November 15, 2008 06:18:09 GMT

"" has just got its second trailer. Presenting another look into the highly anticipated fantasy movie, the new trailer turns the focus to professor Horace Slughorn. Kicking it off with the introduction of Slughorn to Harry by Dumbledore, the footage compiled moves on showing Slughorn teaching at Hogwarts and Ron accidentally drinking poisoned mead.

The trailer also displays Ron, who after mistakenly eats the chocolate cauldrons Romilda Vane meant for Harry, finds himself madly in love with her, prompting him to force Harry to introduce him to her. Providing a good balance between good and evil, this trailer highlights on Dumbledore sharing the memories he's collected in his Pensieve with Harry to make him understand the past.

News
>
Movie News
November 15, 2008 06:15:02 GMT

"", a spoof comedy project by the Wayans brothers has received its first trailer. A satirical movie that parodies many dancing films like "", "High School Musical", "Save the Last Dance" and "", "Dance Flick" is sort of a family project that involves many of the Wayans clan.

The film is taking on the story of a rich, white girl named Megan from the suburbs who finds herself on a series of misadventures when she moves to the mean streets of the inner-city after her mom dies. Megan then befriends some people who share similar interest with her, dancing.

News
>
TV News
November 15, 2008 06:00:17 GMT

After with for a new sitcom series, NBC network has been reported to sign a deal with Nigel Lythgoe and Simon Fuller to set up another new project for early 2009 launching. The network has announced that Lythgoe from "So You Think You Can Dance?" and Fuller from "" will serve as the executive producers for this new reality show which has a theme of dancing competition.

NBC has prepared two tentative titles for this new dance competition show, "Superstar Dancers of the World" and "Dance Masters of the World". It informs further that the show will feature professional dancers from eight different countries, U.S., India, Ireland, Australia, Argentina, Russia, China and South Africa, performing different styles. Plus, Michael Flatley, the guest judge of "", will serve as the host of the new show.

News
>
Movie News
November 15, 2008 04:55:06 GMT

Closing in to its U.K. release on November 26, "" has just got an exclusive 22 minutes long video footage, consisting of five new featurettes from the -directed drama thriller. Starting it all with a featurette entitled "Finishing the Fight: The Making of Changeling", the compilation continues with other featurettes called "Ripped From the Headlines", "The 'Eastwood' Method", "Dressing The Part" and "Recreating Old Los Angeles".

Having varied viewing time, each of the featurettes discusses different subjects of the based-on-real-event movie. They also present a look behind the film's production from the story of one woman's struggle to find her missing son amidst insurmountable odds to the directing part of Eastwood, and from the challenges to make the costume believable to the recreation of late 1920 Los Angeles amidst the modern city.

News
>
Celebrity Gossip
November 15, 2008 04:55:04 GMT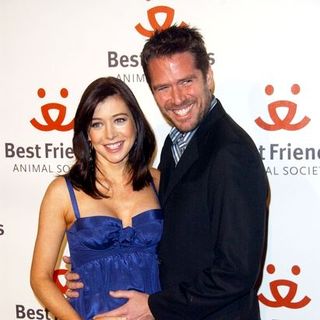 Pregnant and her husband were attending Best Friends Animal Society's 15th Annual Lint Roller Party in Hollywood on Thursday, November 13 when they talked to the press about issues, like the sex of their upcoming baby and possible names for the infant. They, moreover, also addressed on her pregnancy craving.

"It has to be the exact right ones. They're the sweet, kosher pickles. They can't be the pepper, garlic or whatever-it has to be the right one," Alexis revealed about Alyson's craving. "If I bring the wrong ones home, she won't touch 'em."

News
>
Music News
November 15, 2008 04:46:47 GMT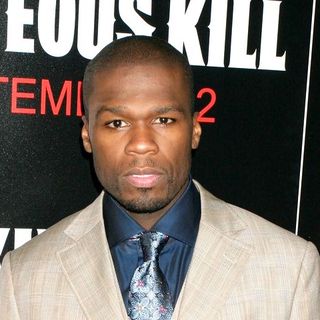 A spokesperson from Interscope Records confirmed that 's fourth major studio album "" will be pushed back to next year's release. No specific reason is revealed regarding the delay but extra features are reportedly in the work to be added as a bonus.

"Before I Self Destruct" was supposed to be dropped in the U.S. market on December 16. However, updated news from 50's camp reveals an unspecified date issued as "The beginning of '09" as the new timetable for his album's release date.