News
>
Celebrity Gossip
July 14, 2008 07:27:35 GMT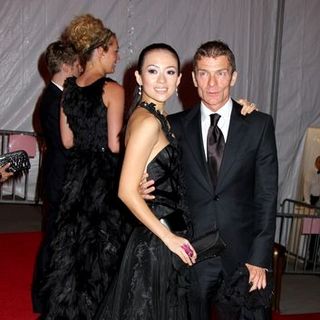 is engaged to marry. The actress is engaged to boyfriend, Israeli multi-millionaire and venture capitalist, Vivi Nevo.

Nevo made an announcement about their engagement while he was attending the annual conference of Allen & Company in Sun Valley, Idaho on Tuesday, July 8. He, furthermore, added that a wedding has been set to be held next year.

News
>
Movie News
July 14, 2008 07:23:08 GMT

He is a dentist who cannot stand being among others. In his everyday life, he always finds a way to avoid interaction with other people. But, his life is about to be twisted in the way he couldn't ever imagine. Through the newly released trailer of "", viewers are presented with exactly those.

The compilation of clips kicks off with a character introduction of Bertram Pincus and how he manages to live without having to chat with other people. One day, he undergoes a colonoscopy. After the procedure, he begins to experience strange thing, particularly seeing dead people. Now, every ghost in town wants him to help them.

News
>
Movie News
July 14, 2008 06:27:12 GMT

Though taking some time from its sequel rumor to be made official, "" sequel finally gets a green light to move on. To be called "", the second film has been picked up once again by Paramount Pictures.

With Paramount backing up the dramedy project, it is further reported that the follow-up is most likely to have its original film team back. Attached to the planned movie were , who is expected to reprise his role as rock star wannabe/substitute teacher Dewey Finn, and director Richard Linklater. It will be produced once again by renowned filmmaker Scott Rudin.

News
>
Music News
July 14, 2008 06:25:45 GMT

Rock act delivered a bad news for their fans by announcing that they will have to re-schedule their already sold out shows, to be held at Morrison CO's Red Rocks Amphitheatre. According to their , the rockers' two scheduled performances on July 14 and 15 are being changed to September 8 and 9 at the same place and time.

The site also revealed that the band's frontman 's sickness was the main cause for the cancellation. The singer wasn't allowed to perform at the concerts by his doctor. "In keeping with Dave Grohl's doctor's orders, Foo Fighters have rescheduled their two sold out shows," the website read.

News
>
Music News
July 14, 2008 06:11:56 GMT

From the shy girl in "Neighbors" to the prominent singer doing Australian proud, is on the verge of conquering the American market with her new CD "". The new album which will be released on July 15 marks her first venture to the States after performing rather well in her home country. Her single "In This Life" debuted at #1 on Australian chart making it her eighth number-one single and giving her a position behind and as female artist with most #1 singles.

Taking turns from her battle with cancer in 2003, "Delta" displays a rather lighter record compared to her second effort "". "A lot of the words from the songs can be quite deep, but that doesn't necessarily mean they are always about my life," she said. "There are songs on this album which have nothing to do with my own personal experience of events, but which are still honest and emotional, and which tell a great story. A lot of people read into my lyrics and think they know me completely from them, but I'm not always as transparent as people might think."

News
>
Celebrity Gossip
July 14, 2008 05:10:22 GMT

Amidst heavy speculation that they're about to make public their long-rumored lesbian relationship, and have been photographed kissing yet again. TMZ posted a pic of the pair, dated July 12, which apparently showed them smooching.

Details of the photo, when and where it's taken, were not mentioned. It simply shows the DJ inside a black vehicle while Lindsay, who was on the outside of the car, tried to get a kiss from her through the opened window.

News
>
Music News
July 14, 2008 04:42:48 GMT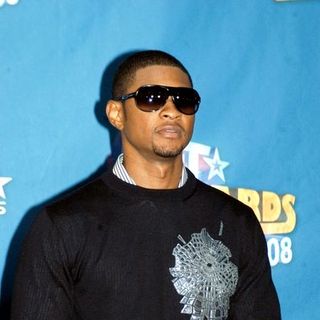 Singer seems keen to contribute himself for the U.S. presidential campaign and is set to show his support on his preferred candidate Barack Obama by planning to sing at the Democratic Convention. According to his manager, Benny Medina, the R 'n' B singer has been approached by the Democratic parties to perform at the convention, which is scheduled to be held on August 8 in Denver, Colorado.

Confirming the news to the press, Benny said, "There've been offers to do things in and around the convention and we are just looking to see which one will be the most productive." He then also added the reason Usher's is willing to accept the request is because the singer is a "huge Barack supporter."

News
>
Celebrity Gossip
July 14, 2008 04:34:44 GMT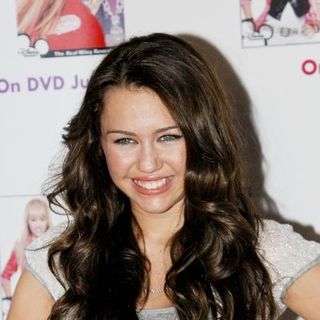 It's been sometimes that appears to be back on track after the scandal surrounding her Vanity Fair photo shoot now that more pics of her hit the web. The photos are believed to be made public by someone who hacked into one of the star's email accounts.

One of the photos that have been leaked to the Internet shows Miley dressed in a wet t-shirt in what appears to be a public shower stall. Another photo shows her taking a picture of herself with her iPhone, blowing a kiss into the camera with her t-shirt rolled up, showing off her stomach.

News
>
Music News
July 14, 2008 04:01:25 GMT
The new music video from rock band for the band's latest single "What About Now" has been premiered on FNMTV. The clip which was directed by Kerry Kerslake, reportedly will also be the final video made for any of the band's songs from their latest self-titled debut LP.

Showing a touch of humanity, the video received a warm applause from the crowd that watch the premiere live at MTV's studio. On the clip, the band inserted footages of all the problems that happened in the world today, such as poverty, war and other important issues.

News
>
Celebrity Gossip
July 14, 2008 03:57:53 GMT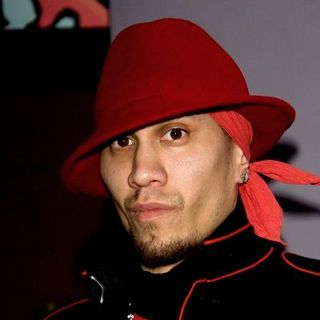 One of the performers walked down the aisle Saturday, July 12 and it's not . The hip-hop/pop group's wed his fiancee Jaymie Dizon at St. Andrews Catholic Church in Pasadena, Calif., a representative for the couple told People magazine.

The newlyweds exchanged diamond and platinum wedding bands, which matched the bride's Neil Lane engagement ring. Served as the best man was the groom's childhood friend and manager Polo Molina. Further details were not disclosed.

News
>
Movie News
July 14, 2008 03:46:42 GMT

Those who have seen footages of the latest Batman movie "" may have been impressed with the wickedness of as the psychopathic Joker. Now, a new clip from the superhero flick has been released and it exposes more of Joker's insane act while attacking an armored vehicle.

Served to be the elaboration of footage shown previously in some of the released trailers, this snippet displays the car chasing sequence between Joker's criminal team and guarded police convoy. Since attacking one of the armored cars, wherein Harvey Dent is taking refuge, using guns apparently doesn't worked as planned, Joker lets out his secret weapon, a bazooka to blow the vehicle.

News
>
Celebrity Gossip
July 14, 2008 03:17:30 GMT

Trying to act as true friends, actors , , and five other crew members of the biography drama flick "" were arrested by police officers outside Stray Cats bar in Shreveport, L.A. early Saturday morning, July 12. They were all charged with interfering with police, a misdemeanor.

The arrest occurred at 2 A.M. after the co-stars and crew members tried to intervene officers who were attempting to arrest one of their entourage, 29-year-old Eric Felland, a lighting technician, for public intoxication and resisting arrest. The actors, according to the Shreveport Times, allegedly put up such a fuss that the police at the nightclub had to call for backup.

News
>
Movie News
July 14, 2008 03:13:09 GMT

Long been awaited by its fans everywhere, the teaser trailer for the upcoming "" has finally made its way to be seen by the fans on Sunday, July 13 through an exclusive look on the Disney Channel. Though Walt Disney Pictures have promised that the online teaser will follow the next day, like many other highly anticipated movie, the teaser has leaked out first.

As promised, the teaser is opened with a brief introduction from the "HSM" two stars, and . Displaying the elaborated dance sequences and musical numbers, the compilation of clips contain many similar scenes from the one let out by earlier. Still, it also provides scenes that are yet exposed before giving a much better look into the movie and the core of the story which is the possible separation of the lovable couple, Troy and Gabriella as they have to go on with different colleges.

News
>
Music News
July 14, 2008 03:09:29 GMT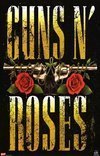 The long wait for fans to hear some new material from the band's upcoming album "" could soon be over after the latest news said that the band will release a new song in September. According to The New York Times, the new song titled "Shackle's Revenge" will be included as one of the tracks for MTV music game "Rock Band 2".

Although there haven't been any statements from the band, their label Universal Music or MTV, a source told the website that the deal is still in process. Moreover, according to the source the official announcement about the agreement could be revealed today (July 14) by MTV.

News
>
Celebrity Gossip
July 14, 2008 02:45:39 GMT
Is a father for one more time, was on hand to witness the birth of his twins Saturday night, July 12 at the Fondation Lenval hospital in Nice, France. Not only the movie hunk was there by 's side when the doctor performed the caesarean section on her, but also he lent a help, cutting the babies' umbilical cords.

Jolie's obstetrician, Dr. Michel Sussmann, told the press that since the caesarean section was an epidural, the actress was awake, speaking and laughing. She and Pitt "were talking, they were together," during the birth. "They were happy," said Sussmann.