News
>
Movie News
November 13, 2008 09:32:36 GMT

The score of "" has been left out from Academy Awards consideration. In the latest news related to the summer blockbuster movie, Variety reported that the superhero movies's score has been disqualified by the music branch of the Academy of Motion Pictures' executive committee.

Allegedly, the ruling out of the music from its run to be one of the coveted awards' competitors has been taken due to the listing of multiple names on the cue sheet. Inside sources claimed that five names, composers Hans Zimmer and James Newton Howard, music editor Alex Gibson, ambient music designer Mel Wesson and composer Lorne Balfe, were listed as composers on the music cue sheet.

News
>
TV News
November 13, 2008 09:06:44 GMT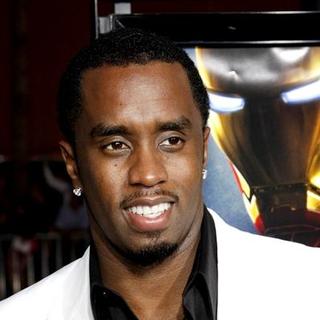 Rap personality, Sean Combs also known as , will make a cameo on television soon. The Grammy and MTV Video Music Awards winner has been picked up to guest star on CBS's hit police drama series, "".

Moreover, it has been reported that P. Diddy has signed a deal with CBS for two episodes' appearance on the series, scheduling to air in early next year. In the episodes, the rapper reportedly will be featured as a federal prosecutor opposite Horatio Caine, played by , and other regular characters.

News
>
Celebrity Gossip
November 13, 2008 09:04:45 GMT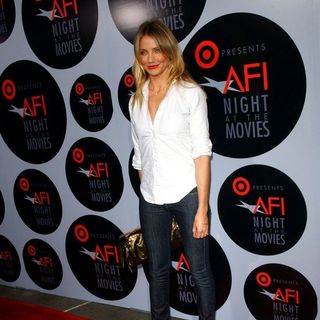 Movie beauty is planning to fly to the U.K. this Christmas to meet boyfriend Paul Sculfor's mother, it has been claimed. Reportedly, the model would like Cameron to attend a festive meet-up with his family.

"Paul has really fallen for Cameron. They have a lot of fun together," a friend of Paul tells the Daily Express. "He's hoping to take her over to meet his family in England around Christmas time. He thinks his mom will just adore her."

News
>
Movie News
November 13, 2008 08:39:02 GMT

"Alvin and the Chipmunks: The Squeakuel" will see the harmony singing chipmunks going to school and trouble coming in the form of the Chipettes. Talking to MTV News on Wednesday, November 12, co-producer Ross Bagdasarian Jr. reveals that the boys will get one interesting "out of water" experience. "The boys will wind up going to school for the first time," so he says.

Admitting that the sequel will present a different part of the boys, the son of the man who created the famous singing chipmunks further adds on what the boys will be dealing with in school. "They go to a combined middle school and high school, so there's all kinds of [human] kids around them," he explains. "You know, kids in the beginning can be cruel, so those first few days are a little bit tough for the boys."

News
>
Music News
November 13, 2008 08:06:02 GMT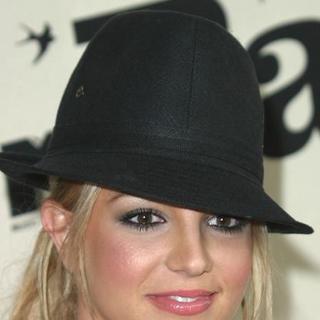 ' new singles "Circus" and "If U Seek Amy" have been available for full stream. Both songs will be listed on her sixth major studio album "" which will be dropped in the U.S. stores on December 2.

"Circus" was written and produced by duo Dr. Luke and Benny Blanco while "If U Seek Amy" was produced by Max Martin. A music video for "Circus" has been in the work, Spears confirmed during the November-6 ceremony of 2008 MTV European Music Awards where she was awarded "Act of the Year".

News
>
Movie News
November 13, 2008 07:33:01 GMT

Guillermo del Toro, director of "The Hobbit", talks to Coming Soon about the creatures that are going to be featured on the upcoming adventure-fantasy flick, about which he gushes, "We want to do a muscle-driven, radio-controlled suits for a couple of things." He goes on revealing, "I already started that with Wink in 'Hellboy II.' Wink was pushed as far as we could within the time limits and the budget limits of the movie and we're going to take what we learned and apply it."

Picking up dragon Smaug, the creature in "The Hobbit", as a reference, del Toro credits J. R. R. Tolkien for describing it "magnificently." "It's already a fantastic character. So, obviously, dragons, you ask every person what their best favorite dragon is, they will give you a different answer. In my mind, what we're going to attempt on the design of this creature and the creation of this creature needs to push the envelope beyond anything you've ever seen on that kind of creature," he argues.

News
>
Movie News
November 13, 2008 07:29:39 GMT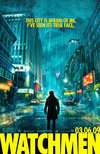 An interesting tidbit about new trailer of "" has come out. Providing latest information on the film, Yahoo! Movies has announced that the second trailer of the Zack Snyder-directed film will make its online debut a day earlier than the trailer's theatrical screening.

About it, Yahoo notes that the fresh promotional footage will be available on Thursday, November 13, at 5 P.M. PST. Before this news breaks out, the trailer was set to hit the theaters on Friday, November 14, along with the theatrical debut of "".

News
>
Music News
November 13, 2008 07:17:54 GMT

A music video aimed to support 's new single "Breakdown" has been debuted. In filming the video, the alternative rock band team up once again with music director Tony Petrossian who previously helped them making videos for "Fake It" and "Rise Above This".

On the video, frontman Shaun Morgan appears on a Rubik's Cube puzzle. A woman holds it and splits it into two blocks. She seemingly tries to clear his head from dirty thought by removing blocks displaying a nude woman and arranging the rest by putting inside his head blocks with her picture on.

News
>
TV News
November 13, 2008 07:06:08 GMT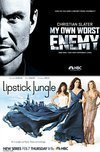 Bad news comes from NBC network. has been informed by "reliable sources" that on November 12, the network has decided to terminate its two TV series, "" and "", at the same time.

The termination is believed to have something to do with the series' ratings. By its third episode, "Enemy" only received 5.2 million viewers, slipping down from the pilot's rating that got 7.3 million viewers. Having similar poor rating, "Jungle" merely received 4.9 million viewers from its latest episode.

News
>
Celebrity Gossip
November 13, 2008 06:34:59 GMT
's wife Ann Marie Kovacs has given birth to a baby girl on Wednesday afternoon, November 12. A representative for the country music singer confirms the good news to US Weekly, stating that the baby was born in Nashville, Tennessee.

Josh and Ann name their newborn infant Isabella Sophia Gracin. At press time, there are no information on the little girl's height and weight.

News
>
Movie News
November 13, 2008 06:31:52 GMT

Bringing an updated news on one particular "X-Men" spin-off project, producer Lauren Shuler Donner has shared on what she knows about "". To Empire Online, she confirms that the proposed movie is in the works. "I think first we wanted to make Wolverine, and then David [Goyer, the attached director] took another film, and there wasn't a lot of time," she said. "But I'd like to make that - we'll have to see."

Adding that the script has been written, she emphasizes that the plot will deal with the younger Magneto and Charles Xavier. "We have a script on Magneto which is actually sort of Magneto and Charles Xavier. It's Erik and Charles in their early, early years," she explains, confirming the previous idea that the movie centers on the man who later becomes Magneto, Eric Lehnsherr and on the idealistic days of Professor X.

News
>
Music News
November 13, 2008 05:51:37 GMT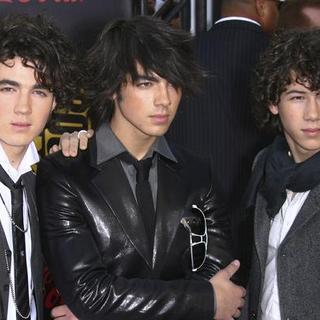 ' fresh exclusive posters taken during the filming of "Lovebug" music video have been on sale. Featuring the band's members in retro appearance, the posters are outed as part of a promotional project for the newly-released single.

To purchase the two limited-edition collector's posters, fans can log on to the Jonas boys' before November 18 because the offer will run off on that day at 9 P.M. Meanwhile, the samples of the posters can be checked after the jump.

News
>
TV News
November 13, 2008 05:50:05 GMT
Preview of "" episode 4.11 has been released officially by FOX network itself. Entitled "Quiet Riot", the episode will feature another Michael Scofield's efforts to get Scylla for everyone's good.

After discovering Scylla's location which has been moved to a bunker in Pennsylvania in the last episode, Michael, Lincoln, and Sucre will try to get in to the Company headquarters. Michael, who has been diagnosed of having a hypothalamus tumor, will volunteer himself and risk his life to break into the bunker. Racing against his deteriorating condition, Michael attempts to steal Scylla with Sucre's help, but the success of the plan lays on Sucre's hand.

News
>
TV News
November 13, 2008 05:03:40 GMT

Coming to its 100th episode, "" presents an episode called "My Name is Mac Taylor" where a series of murders are linked by the fact that all the victims are named "Mac Taylor". , daughter of and will guest star in the episode as Mackendra Taylor and "" alum as Machiavelli Taylor.

Two murder victims are found within two weeks, the New York team must struggle against time in order to hunt down this killer before the worst happens. Mac Taylor happens to be the same name as the show's lead detective which is played by and 15 other people in the city, Macdonald Taylor, Mackiyo Taylor, Machiavelli Taylor, Mackinley Taylor and Mackendra Taylor among others. The latest manages to escape from the murderer's clutch although suffers from bruises and cuts.

News
>
Celebrity Gossip
November 13, 2008 04:50:03 GMT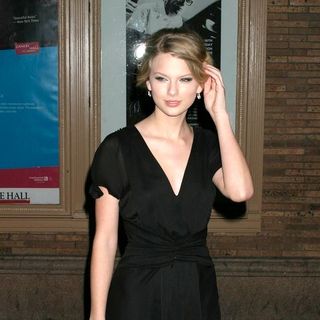 In the wake of reports claiming and are an item, has confirmed that the pair has been together for months even before the media expose their hush hush romance. Speaking about her ex-boyfriend's relationship with the older actress, Taylor allegedly indicates that Camilla is the third person in her relationship with Joe. "That's why we broke up," she briefly says.

Taylor, who initially remained tight lipped on her romance with Joe, confirmed earlier this month that he dumped her over the phone. She has since acted very vocaly about her feeling towards their failed love relationship and already talked to several media about it.