News
>
Movie News
July 08, 2008 09:37:48 GMT

In the promotional effort for the upcoming sci-fi thriller "", the 20th Century Fox have released another round of this film's television promos. Bringing out two new TV spots, the studio revealed more footages from the highly anticipated Chris Carter's film project.

One of the TV spots highlighted on the massive ground and air search for a missing woman, while the other focused on the dynamic between the two main characters, Mulder and Scully, and the mystery in front of them. The first video promo contains many similar footages to the previously released , but the second generally displays scatter bits of clips that expose several never-before-seen clips. The two video footages can be seen back-to-back in the player below.

News
>
Music News
July 08, 2008 09:30:03 GMT

Canadian rock act have put their name among the top musicians list, such as and after the latest reports confirmed that the band have signed a contract with Live Nation. The rock act will be engaged with the famous 360 deal, that will give the company the rights to control the rockers' music, websites, tour and merchandises.

From the contract, Nickelback reportedly will be earning between $50 million to $70 million and are set to release three albums and hold three tours with the company. Commenting about the contract deal, the band's lead vocalist Chad Kroeger said, "The Live Nation deal helps us maximize the band's opportunities in all areas of our career. We are extremely confident that Live Nation's complete global team is the world's finest and we are excited to be a part of the Live Nation vision and future!"

News
>
Movie News
July 08, 2008 09:04:26 GMT

In addition to the previously released by Warner Bros. Pictures, a series of "" brand new pictures have also stormed out to be enjoyed by the fans. Like the ones before, the three high resolution images give glimpses of the new Harry Potter movie.

One of the pictures which is posted on this news' photo displays as the titular character standing alone on Hogwarts' hallway. The next photo posted below exposed the three best friends, Harry, Ron and Hermione, sitting at the dining table having their breakfast before a Quidditch match, while the last image exposed wicked looking Professor Slughorn played by facing the camera and far behind him stood Harry.

News
>
Celebrity Gossip
July 08, 2008 08:44:28 GMT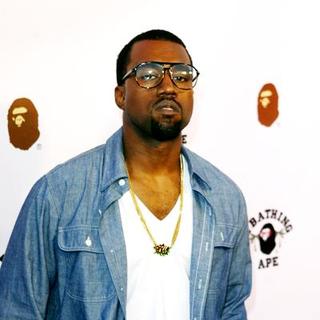 Being outspoken and true to his nature, has been strongly advised by his management team to take anger management classes. The approach is taken as a measure for his career's future that will be jeopardized should he continue lashing out at every problems he is entangled with. West, has responded to this with jokes and comparison.

On his West said that media make things up about this one like when rumors were swirling on his fiancee's pregnancy. "Do yall remember when people said my fiance was pregnant???? What happened to that rumor????? I guess after we broke up it was just forgot about???? I'm just using that as an example of how people make up stuff and everybody runs with it. I had my own family asking me about that," he gushed.

News
>
Movie News
July 08, 2008 08:24:06 GMT

Ever since he has been tapped to direct the two installments of J.R.R. Tolkien's novel adaptation, "The Hobbit" and "The Hobbit 2", director Guillermo del Toro has been so open about what he has in mind of the two movies. Recently, he sat down with MTV to answer some burning questions from the fans.

On the occasion, the "" director made one interesting remark when he answered Mike Moore's question about the chance of a fan having to play as extra in the movie. Giving a serious reply to the curiosity, del Toro confessed that there is a good chance that one of the two films will use extras from fans stating, "I believe as the film comes to happen, in either of the two films, [fans] have a good chance of being there."

News
>
Music News
July 08, 2008 08:15:59 GMT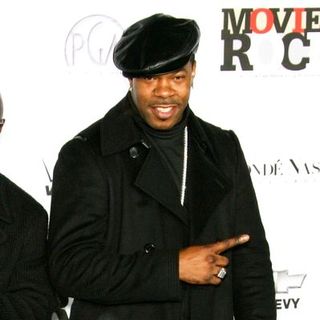 New and unpleasant rumors come from regarding his musical career. The latest reports claims that the rapper will be dropped from his current label Interscope and that his upcoming album "" won't be released.

According to the latest rumors, Busta had a huge argument with Interscope's big boss Jimmy Iovine about some new tracks that the rapper recently submitted to his label. However, Jimmy reportedly wasn't at all impress with the "We Made It" rapper's effort, and that caused the row.

News
>
Movie News
July 08, 2008 07:32:10 GMT
The stoner comedy "" has yet to make its theatrical screening, but apparently people behind the promised-to-be-hilarious film has a bigger plan for it. From an interview with the film's co-scribbler/actor, , it is revealed that the Judd Apatow-produced tidbit may get a sequel in the coming future.

Hinting on the possibility of a follow-up movie, the co-star of in romantic comedy "" revealed that the studio financing the film has definitely been considering to back up "Pineapple Express 2". "But this one, it's not a precious coming-of-age story like , it's a weed action-movie and if it did well, and they gave us like $50 million dollars (as opposed to the $26M we got for this one) we could benefit from that," gushed the 26-year-old.

News
>
Music News
July 08, 2008 07:31:34 GMT
After being busy with their tour and not releasing a new studio album since 2005, rockers have announced that they will be dropping the follow up to "" soon. The band confirmed the news in an interview with MTV stating that after finishing their current tour, they will hit the studio and continue the work on their new LP that has started since 2007 and plan to drop it in early 2009.

On the new album that is being produced by renown music producer Bob Rock, the band confirmed that they will return to their musical roots. Explaining the plan, 311's drummer Chad Sexton told MTV, "We've experimented a lot in recent years and shifted this way and that way, and with the current climate out there, with record sales, it could be a coincidence that [our sales] just went down, down, down because of the Internet, or maybe we've been too experimental. Maybe we should get back to the basics - the 311 basics."

News
>
Celebrity Gossip
July 08, 2008 07:21:57 GMT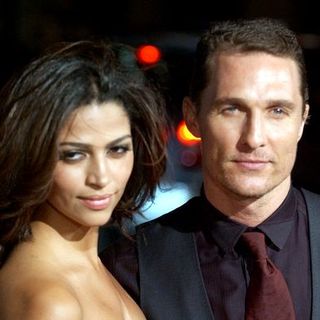 is now father of a baby boy. The actor's girlfriend, Camila Alves gave birth to their first child on Monday, July 7 afternoon in Los Angeles.

A representative of the "" actor told Us magazine that the baby was delivered at 6:22 P.M. local time, weighing 7 lb., 4 oz. There has been no names revealed yet for the baby.

News
>
Music News
July 08, 2008 06:57:15 GMT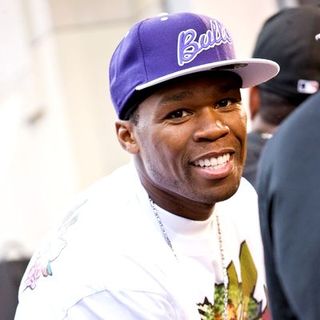 believes that he can follow on 's recent success and get his upcoming solo album's sale reaching the 1 million mark on its first week release. According to MTV, 50 is very confident that his new record, "" could reprise what Wayne's "" did.

Moreover, speaking to MTV although the rapper hasn't announced an exact date yet, he did confirm that his upcoming record will be released on the fourth quarter of this year. Confirming his new LP's release schedule, 50 said, "Fourth quarter. I got some music. But I'mma make music until I reach a closing date. I'mma stay creative and continue to try and progress."

News
>
Movie News
July 08, 2008 06:56:21 GMT
Do you ever wonder how Broadside will look like if the transforming aircraft carrier was brought into life in ""? With the recent post done by the film's concept artist Tim Flattery, fans and moviegoers alike are given the chance to be impressed with the concept of the talked about robot.

Exposing Flattery's concept art for the original film, two of the overall 15 images reportedly revealed the aircraft carrier transformer. While some of the concept arts may remind viewers of specific scenes in the blockbuster action movie starring , some others are basically ideas for the movie which were cut out. All of the art works can be seen in Flattery's .

News
>
Celebrity Gossip
July 08, 2008 06:20:05 GMT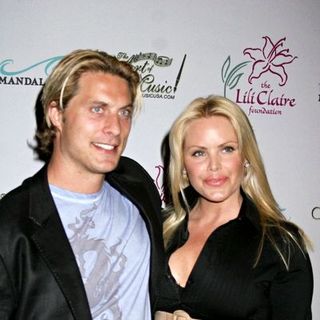 , best known as the depicter of Neely Capshaw in TV series "Baywatch" is carrying a bun in the oven. She and NHL hockey player husband, Cale Hulse, are expecting their second child together, her rep confirmed to Life & Style Weekly.

No other details regarding the pregnancy has been outed other than the baby should arrive in Fall 2008. The couple was married on September 3, 2004 in Phoenix, Arizona. They welcomed a son, Hudson Lee Hulse, two years later. Gena has another son, Spencer, who is now aged 11 from her previous marriage to businessman Greg Fahlman.

News
>
Music News
July 08, 2008 06:09:38 GMT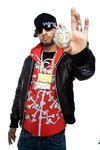 In a bid to promote his upcoming LP, "Life After Party", hip-hop singer/producer has premiered a new music video for his new single "Where The Cash At?" on July 7. The new clip was being directed by Paris and it is being set in black and white mode.

The video was exclusively premiered by 's website Thisis50.com and it looks like that it will have a sequel. The scenes on the clip focuses on Swizz, where he was seen rapping at some different backgrounds, such as at a club, in a car and at his house.

News
>
Movie News
July 08, 2008 06:06:28 GMT

When his last controversial mockumentary "" hit the theaters, was faced with various lawsuits as well as box office glory with it grossing more than $260 million worldwide. Now, he is tackling another possible to be outrageous movie, "" and it seems that he is ready to deliver much more controversies with it.

In the latest news regarding the movie about the gay Austrian reporter, it is said that Cohen who portrays the titular character has tricked Yossi Alpher, a former Mossad top spy, and Ghassam Khalib, a Palestinian academic, into making an appearance in the feature film disguising it to be a youth documentary. Dressed in black leather and studs, Cohen allegedly ridiculed militant group Hamas.

News
>
Celebrity Gossip
July 08, 2008 04:36:44 GMT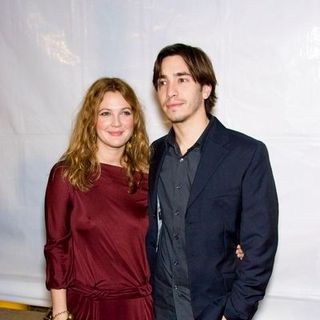 Just when things start to look good for and , they start to take an upturn. The couple who was reported only two months ago to have a wedding in line, has ended the romantic relationship for good.

The split has been confirmed to both People magazine and Us magazine. The former publication quoted a spokesperson, "I can confirm the split with no additional comment," but the latter heard from a source close to Drew that "they are still friends".