News
>
TV News
November 25, 2008 02:44:17 GMT

"" is coming closer to its sixth season finale and a second promo for the new chapter has arrived. Showtime, the network that airs the lesbian drama series, gives the sneak peek along with a clue that "one of our favorites will take their last breath and one of the friends will take the fall". This explains the quick flash of a body wrapped under silk that was merged in the first promo.

The fifth season ended in March this year with Jenny feeling the 'ultimate betrayal' from Shane. The plot for the first episode of sixth season however, is not yet released. It will start invading the small screen on January 18, 2009 but unlike the previous seasons, this time Showtime will wrap it up with 8 episodes only before it concludes the whole show with a series finale in February.

News
>
Celebrity Gossip
November 25, 2008 02:42:16 GMT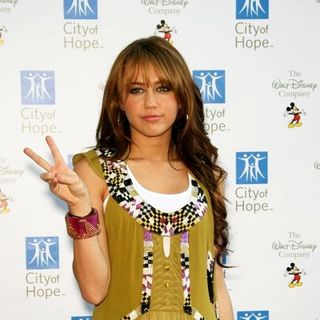 In addition to a surprise birthday cake that was presented during the annual American Music Awards (AMAs) Sunday, November 23, revealed that he also gets his daughter a recording studio in their house as another present for her 16th birthday. To Access Hollywood's AMAs guest correspondent, Quddus, the country singer shared, "She wanted a recording studio. She just wanted a place to record there at the house. She's been writing a lot of songs a lot of really great material."

"It's a great place for us to get up there and work out some tunes and sing," the elder Cyrus continued talking about the recording studio. "We both love doing harmonies and we could just jump in there and make all kinds of music and be real creative."

News
>
Movie News
November 25, 2008 02:39:34 GMT
Rumor has it, "" prequel might no longer be a prequel. In an unconfirmed twist related to "", has broken out the possibility that the second movie to the blockbuster horror thriller starring may instead be a sequel as their scooper Westwood9 came out with an update about the project.

Reporting on the matter, Westwood9 firstly explained that at the beginning, Warner Bros. went along with Smith's initial story which "took place several years before the original film and there were still pockets of survivors". But after screenwriter D.B. Weiss and Smith officially joined the project, they allegedly decided to shake things up by making the project a sequel. Despite this report, Warner Bros. have yet to come out with confirmation nor denial on the sequel potential.

News
>
Music News
November 25, 2008 02:18:41 GMT

steps up bringing a music video in support of his new song "I Got Bass" off his eight studio album "B.O.M.B.". On the video, he is seen rapping to the camera while his hands are busy taking something out of his pocket.

"B.O.M.B." is slated for U.S. release on March 10, 2009. It is aimed to follow up Busta's studio effort "", which peaked at number 1 on Billboard Hot 200 Albums chart and sold 2.5 million copies worldwide since it was released in June 2006.

News
>
Celebrity Gossip
November 25, 2008 02:07:28 GMT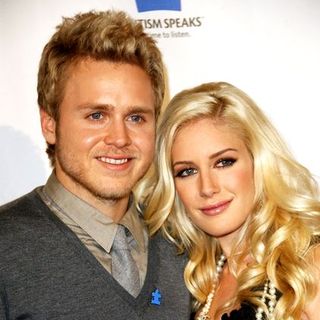 On-and-off lovers, and , have eloped in a secret ceremony in Cabo San Lucas, Mexico, last Thursday, November 20, US Weekly reported. The secret wedding was held at the One & Only Palmilla Resort. Families of both the bride and the groom were left clueless of the wedding.

Sharing his wedding vows to US Weekly, to which he and Heidi sold their wedding details and pictures, Spencer said, "Heidi, from the moment you came into my life, I knew my life would never be the same without you. You are the light in my life like the sun to the earth! Your loving warmth makes me want to be a better person. Being with you, I feel complete." He continued, "I'm honored to even be able to call you my wife. You are the most amazing, loving and caring woman on this planet. I will love you forever and always."

News
>
TV News
November 24, 2008 09:51:53 GMT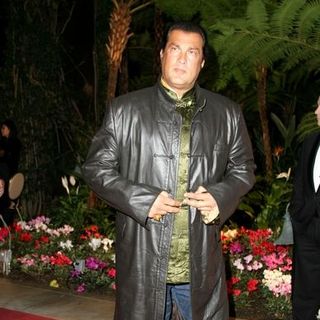 Famous martial actor, , will return to acting. It has been reported that the action hero actor has signed a deal with A & E network to star in a new reality series revolving his life in law enforcement.

The new series where the 56-year-old actor will star in is entitled "". Featuring Seagal and a team of deputies investigating crimes, it also focuses on Seagal's off-duty ventures, including musical performances and philanthropic efforts in Jefferson Parish and New Orleans. The airdate of Seagal's new series is still to be determined.

News
>
Music News
November 24, 2008 09:32:51 GMT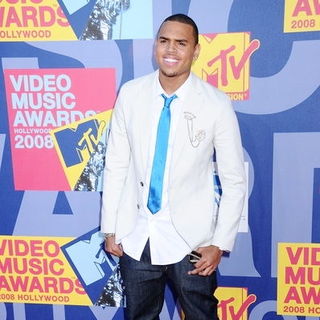 Grammy-nominated R 'n' B singer is eying a collaboration with , whom he claims as his dream duet, for his upcoming album "Grafitti". Besides, he also reveals his desire to work together with for the effort, which is planned for 2009 release.

On the red carpet at the 36th annual American Music Awards (AMAs), held Sunday, November 23 at Los Angeles' Nokia Theatre, Chris told the press, "It's going to be my stepping stone from Chris Brown to superstar." He didn't give further details on his upcoming album though.

News
>
Music News
November 24, 2008 09:14:44 GMT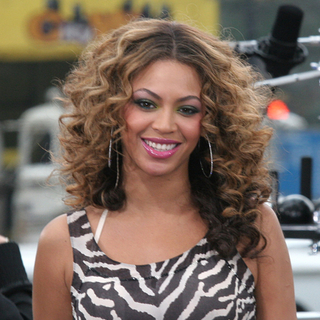 On November 22, filmed a music video in support of her new song "Diva" in downtown Los Angeles. She was seen donning a biker jacket and a unique pair of glasses. On one of the video scenes, she blew up a car next to her by throwing a cigar onto the car.

"Diva" is a song produced by Beyonce herself teaming up with Sean Garrett, the same man who helped making single "Run It!". The track appears on the second disc of her third solo studio album "", which has been in the U.S. stores since November 18.

News
>
TV News
November 24, 2008 09:02:43 GMT

Sneak peek to "" episode 2.10 has been revealed in a preview below. The preview hints that the episode will be the most emotional chapter of the season.

"Chapter Seventeen" revolves around Nico Reilly and Kirby Atwood who adjust to life with baby Charlie and find themselves at a crossroads in their relationship. Meanwhile, Wendy Healy faces some difficulties to get her latest project off the ground when an arrogant movie producer tries to take her dream project from her. Also, Victory Ford tries to land a new multi-million dollar client.

News
>
Movie News
November 24, 2008 08:18:33 GMT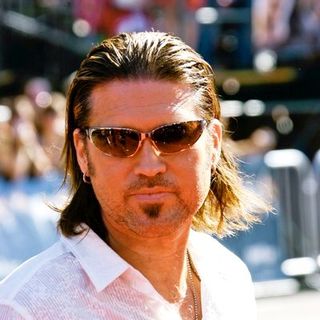 Country singer has landed a part in "". Joining in the new action comedy feature film, he will trade his Robby Ray Stewart character in "" with a CIA agent role, as The Hollywood Reporter claimed.

In the movie, he will also share screen with other recently signed actors, , and Katherine Boecher. This role won't be Cyrus' first feature film credit as he has taken on minor role in 2001 mystery movie "Mulholland Drive" and 2004 -starring film, "Elvis Has Left the Building".

News
>
TV News
November 24, 2008 08:14:54 GMT

Preview of "" episode 6.10 has been released. On the preview, it can be seen that the Philadelphia Police Department team will be dealing with a scandal and a murder case of an African-American politician.

In the next episode entitled "Street Money", detective Lilly Rush and her team try to re-open a murder case which has happened in 2005. The case deals with the killing of a young and promising African-American politician who was determined to get rid of drug dealers who prey on young kids in lower-class neighborhoods.

News
>
Celebrity Gossip
November 24, 2008 07:52:45 GMT
A confirmation has come from that he and his girlfriend Ceren Alkac have tied the knot. "My wife is Australian," Life & Style Weekly quotes the actor as telling Sydney Sun-Herald newspaper. "And she is my wife now 'cause we just got married and you can report that!"

Jason, nevertheless, doesn't mention on when and where exactly he married Ceren. The marriage confirmation itself comes nearly five months after he fueled wedding speculation following him being seen in line for a marriage license at the Norwalk, Calif. courthouse in late June.

News
>
Music News
November 24, 2008 07:50:34 GMT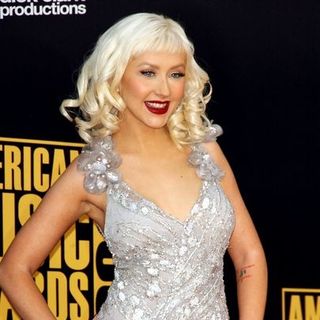 This year's stage of American Music Awards is glittered with grand performances from many big names. , , , , , , and are some of the performers rocking Los Angeles' Nokia Theatre on November 23.

Opened with medley performance from Christina singing such hits as "Beautiful", "Keeps Gettin' Better" and "Dirrty", the show continues with other appearances from singing "Better in Time" and performing "Sober". Other musicians playing at the star-studded event are , , , and among others.

News
>
Movie News
November 24, 2008 07:39:30 GMT

USA Today has got an exclusive clip of the forthcoming biopic movie, "", and now the clip has come out. Focusing on the relationship between B.I.G. and his future wife, R 'n' B singer , the snippet gives out the time B.I.G. asks Evans could he be the man who makes her laughs.

Apart from exposing the clip, USA Today also included an interview with Jamal Woolard, the actor who gets the chance to portray the legendary hip hop artist whose real name is Christopher Wallace. Of the essence of the film, he stated that it "is about manhood", explaining further, "It's about a boy turning into a man, and that is Christopher becoming The Notorious B.I.G."

News
>
Celebrity Gossip
November 24, 2008 07:19:34 GMT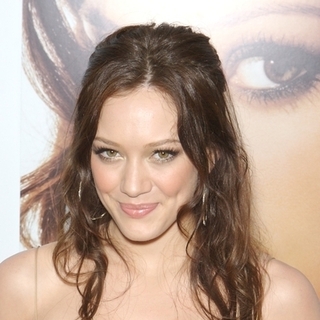 Everyone is catching the fever of box office hit "" and isn't an exception as she has admitted to have a crush on its main star . Revealing her love for the British actor, she tells the press that she even jokingly warns her boyfriend Mike Comrie she's on the hunt for her own bloodsucking beau.

"I told my boyfriend, I was like, 'Edward Cullen ... I mean, find me a vampire, you might be done ...!' He's handsome," so Hilary says. It is not known how Mike responses to her joke.