News
>
Music News
June 05, 2008 08:58:31 GMT
In order to re-flourish her music career, ' Melanie Brown is preparing a mega collaboration with pop star and female rapper . Mel B stated the news in a recent interview with the press, ensuring that her upcoming duet with Janet would be amazing.

Speaking to the press about her upcoming project, Mel B said, "I am doing something with Janet Jackson which should be amazing. I am also going to hook up with Missy again." Moreover, the British singer also stated that despite her latest solo effort was a flop, she is not afraid to work on the new LP. "I am not scared of having another try. I am working with the best producers ever. I am now ten tracks in to my new record."

News
>
Movie News
June 05, 2008 08:22:27 GMT

Throughout his career, has delivered performances like none others. He has played a slacker going back to school to convince his father that he is his rightful successor in "Billy Madison", portrayed an aggressive golfer with a powerful slapshot in "Happy Gilmore" and turned from a irresponsible slob to a man with new mission in life in "Big Daddy". Now, he is about to present moviegoers with another distinct character, a Mossad agent turned hairstylist, through his upcoming comedy "". The question that remains is whether he could achieve the similar box office success with "Zohan" like what he did with "Big Daddy" or even top it.

With the teaming up of Sandler and established filmmaker Judd Apatow, it is apparent that "Zohan" is aiming to deliver the best comedy film of 2008. However, it seems that critics are divided in two giving out mixed reviews for the Columbia Pictures' movie.

News
>
Music News
June 05, 2008 08:16:30 GMT

Alternative rock band are set to give a special and rare treatment for their fans on their upcoming tour. Speaking to MTV, the band reveal that they will ask their devotees to jam with them live on stage at the band's Hootenanny Tour.

Confirming the news, the rockers frontman Rivers Cuomo said, "We're going to go on a tour. It's called the Hootenanny Tour, and it's coming to your town in June. We're gonna bring ourselves and invite a bunch of Weezer fans down to bring their instruments and, uh, jam with us. I don't know, 100, 200 people, whatever. Everyone come down and bring an instrument - whatever you can play - and we'll jam out on our songs." Meanwhile, the tour itself is being held to promote Weezer's new album "", which has been outed on June 3.

News
>
Celebrity Gossip
June 05, 2008 07:54:56 GMT
On Tuesday, June 3 it was reported that Houston rapper has been involved in a car crash in his hometown. Although details are still scarce, it is revealed that Flip whose real name is Wesley Eric Weston, Jr. was injured in the accident.

The unfortunate event occurred on Southwest side of Houston, Texas according to a press release issued by Flip's spokesperson. The car which type is unidentified was totaled and Flip was quickly rushed to hospital where he was treated for neck and wrist injuries.

News
>
Music News
June 05, 2008 07:37:34 GMT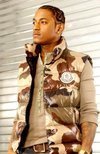 The highly anticipated new video from R 'n' B singer has finally streamed on BET, just before its premiere on Yahoo! Music on June 9. The clip was shot to accompany the singer's latest single titled "Girls Around the World".

The new video which was shot in Miami, Florida and being directed by Hype Williams, also features . Just like the title, the clip also sees lots of female models on it and also a futuristic background.

News
>
Celebrity Gossip
June 05, 2008 07:16:22 GMT

, the outspoken British/Sri Lankan rapper is giving back to the community with the paycheck that she earned for performing. The star will make use of her $100,000 salary that she earned as the guest singer of MTV Movie Awards after-party on Sunday, June 1 to build schools in Liberia.

"They're giving me $100,000. Not bad, eh? I'm going to use it to build schools in Liberia," M.I.A. who climbed on a photo booth told the crowd. "It costs $52,000 to build a school for 1,000." After two civil wars that ended in 1996 and 2003 respectively, Liberia has been in a state of flux that cost many lives and crushed the country's economy.

News
>
Music News
June 05, 2008 06:54:45 GMT
The long awaited music video for ' "I Decided" has just got its official world premiere via BET on June 4, 2008 at 8:30 P.M. ET. The clip was directed by Melina, who previously has worked with other famous musicians such as , and .

The new video is very unique as it captured the evolution of the pop culture starting from the '60s to the future. On the clip Solange was seen singing in different types of setting, starting from an American Bandstand, then went on to the Civil Rights Movement, to New Wave era and finally ended on a Cosmic Journey future.

News
>
Movie News
June 05, 2008 06:31:58 GMT

Universal Pictures have given football fans and movie-lovers a chance to catch a sneak peek into the biopic drama "" through the release of the movie's first trailer. Through this video footage, viewers can learn more about the background of the story and the reason why Ernie Davis becomes such a hero.

Highlighting the rise to stardom of Ernie Davis, at the era of civil rights movement, the trailer opens by showing an old tape of a football game accompanied with historical description about the greatest college football's running back of 1956, Jim Brown. As the narrator explained further, it becomes apparent that the opening is made to show the greatness of Davis in the football field. The trailer then continues by showing the racism that is still a part of the daily life in the country as well as the great game the main character is delivering.

News
>
Celebrity Gossip
June 05, 2008 06:30:04 GMT
turned heads not only when she arrived at the annual Glamour Women of the Year Awards on Tuesday, June 3 but also on her departure. The London event witnessed the pop singer coming in bright pink hair and elegant soft pink dress but going out too drunk to even walk on her own. Allen has since addressed the incident and apologized for the behavior.

The "Smile" singer insisted that she felt "awful" about the embarrassing situation and suggested that other kids should not do the same. In her MySpace blog Allen wrote, "Last time I wrote here, I was defending my honor and dignity, explaining my innocence and also outrage at the press for insinuating my behavior (sunbathing topless while on holiday) was embarrassing." She then added, "This time I'm putting my hands up, I got very drunk last night, too drunk. It's not cool getting that drunk, I feel awful..."

News
>
Movie News
June 05, 2008 05:08:02 GMT

Back in early April, the controversial drama thriller "" has undergone schedule changes with the moving back of its release date. Since then, any reports from the movie starring was unheard of. But, recently there is a new report bursting out. It suggested that the flick is going back to resume its production to do several re-shooting of major scenes.

First to come out with the news was Variety editor-in-chief Peter Bart. He wrote in his that Cruise will fly to North Africa to film three vital scenes of the tidbit. The article containing possible spoiler read, "Cruise will be shooting three scenes in North Africa within the next three weeks. In one, his character, Col. Claus Von Stauffenberg, is badly injured but survives, a key moment in the film's first act."

News
>
Music News
June 05, 2008 04:59:56 GMT

Controversial Russian pop duo have just officially premiered their new music video on June 4 via their official YouTube channel. The new clip was made for the singers' second single "220" from their upcoming album "", set to drop later this year.

Unlike the earlier video for their first single "White Robe", which has a serious storyline, the new clip is being kept simple as it only sees the duo singing accompanied by their band in a stage, with Yulia Volkova singing most of the tunes. It is also a very colorful video as it gets brighter and brighter at the end.

News
>
Celebrity Gossip
June 05, 2008 04:35:14 GMT
Daddy factor apparently has something to do with the breakup of and American quarterback . A report on US Weekly insinuated that the singer's father slash manager Joe has been interfering with their love life that ended in their split last month. However, Joe was quick to deny the allegation.

In attempt to push out the truth, Joe told the publication, "It's unfair to criticize me for what every manager does for his or her clients. And in this business, where people can quickly turn on you, who better than a parent to be working for his children?" Joe has been managing Jessica and her younger sister, 's careers for years. He added, "A parent will always be there for his kids and never give up on them. I work hard seven days a week for my girls because I love them. Why in the world would I ever want to do anything that would hurt my children?"

News
>
Movie News
June 05, 2008 04:19:17 GMT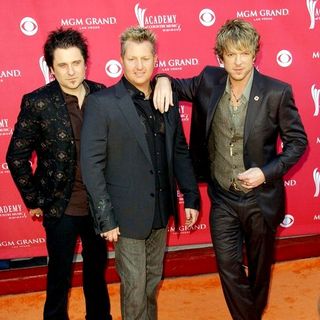 As if the making of "" is not enough to excite many young fans of , the comedy musical film will be having a special appearance from a Grammy Award-winning country group. On Wednesday, June 4, it has been confirmed that "Take Me There" hitmaker are going to take a part in the teenage flick.

On the matter, a spokeswoman for the group's Lyric Street Records announced that the band composed of Gary LeVox, Jay DeMarcus and Joe Don Rooney will appear as well as perform in the Walt Disney Pictures' movie. Additionally, Flatts' Nashville-based record label is a part of the Disney Music Group through which Cyrus and her father also record their albums. Other than those information, further details about the "Bless the Broken Road" singers' appearance aren't put out.

News
>
Music News
June 05, 2008 04:06:49 GMT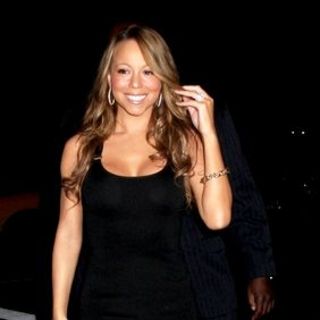 After previously stating that she will pick "Love Story" as her third single, new reports claimed that has now changed it and picked another song instead. According to MariahDaily.com, the pop diva has now chosen "I'll Be Lovin' U Long Time" as the third song from her "".

Mariah announced that decision at a press conference for her new album's promotion at The Peninsula Tokyo, Japan on June 2. Moreover, not only deciding her third single, the pop singer also revealed about the music video for it. In an interview with the Chinese media at the press conference, the singer said that the clip for "I'll Be Lovin' U Long Time" will be shot in Hawaii.

News
>
Celebrity Gossip
June 05, 2008 03:54:44 GMT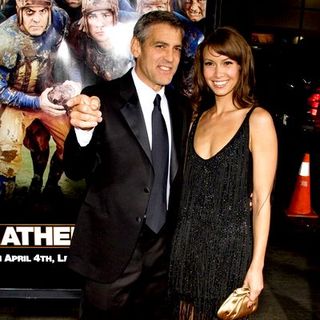 The mystery behind -Sarah Larson split may have just been unearthed. E! News reported that a source told them that Larson is just one of those girlfriends who use his celebrity status to advance her own career. This put off the circulating rumors that Clooney has found someone else for him.

Clooney, who is famous for his no-settle-down status reportedly broke off the romance last month because he was getting worried that Larson was giving too much information of their relationship to the public. "George is very protective of his private life," the source told E! "He started feeling like she had spoken too much about the relationship. She wanted the fame."