News
>
Music News
August 19, 2008 09:44:43 GMT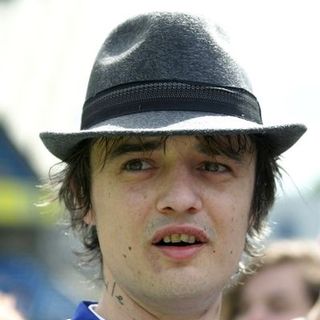 English rock band were forced to cancel their show at FM4 Frequency Festival after their lead vocalist didn't show up in Salzburg, Austria where the annual music festival was held. According to Adam Ficek, Pete didn't come to the festival on the day of their performance because he missed the flight to Austria. "We are in Salzburg, with no Peter," said Adam.

Speaking of the cancellation, Adam says that though Pete didn't come and they couldn't perform, he and other band members, Mik Whitnall and Drew McConnell, still attended the festival in order to apologize to their fans. "We will head to the festival and apologize on stage," Adam added at that time. "Drew, Mik and myself can only apologise to those who came to see us today."

News
>
Celebrity Gossip
August 19, 2008 09:07:14 GMT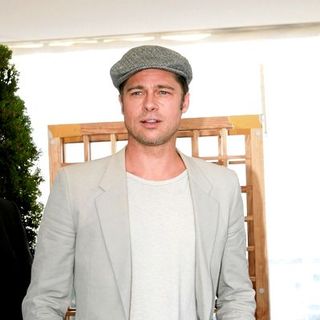 Involving himself deeply into the issue of green causes, has teamed up with cosmetics firm Kiehl's to develop an ecofriendly body wash, called Aloe Vera Biodegradable Liquid Body Cleanser. All profits from the product's sales will be used to benefit JPF Eco Systems, a foundation created by Pitt and Kiehl's to "support global environmental initiatives that minimize impact on the environment through thoughtful design."

Unlike any other celebrity endorsements, Pitt won't appear in the ads promoting the body wash. He will on the other way around lend a helping hand serving as brand executive for the new body cleanser. He would receive no payment for the part though.

News
>
Music News
August 19, 2008 08:53:55 GMT

On top of his successful reality show "Making the Band" on MTV, will launch another star-search type of show via the same music channel. The rapper is on to select several talented artists with charisma to be picked as the winners of "Starmaker". The twist is, the selected ones will be made solo artists under Bad Boy Records.

Two people, a boy and a girl, of minimum 18 years old, will be chosen as the winners and get a signed contract with the label. Despite Diddy's status as the king of Hip-Hop, he will not limit the genre of musicians taking part in "Starmaker". From soul to country to pop, contestants simply must deliver their best at the audition dates.

News
>
Movie News
August 19, 2008 08:50:17 GMT

The "Diary" is indeed going to continue its bloody saga. Following the report that filmmaker George A. Romero has been working on a sequel script to "", it has been announced that "Diary of the Dead Sequel" is going to fall into production mode in Toronto, Canada on September 15 .

This follow-up movie will pick up where the first film left off. Trapped in the mansion and having to battle the stream of zombies, the surviving characters barely manage to escape alive. Now, in their effort to find a safe haven, they board an abandoned ferry and drift to a deserted island. Yet, instead of finding a place away from the blood-thirst dead, they soon discover that the island has been colonized by the zombies.

News
>
Music News
August 19, 2008 08:14:11 GMT

Singer has just premiered a music video to support her brand new single titled "I Know What Boys Are". The song is among comedy movie "" soundtracks and features backing vocals by Emma Stone and Kiely Williams, who also play in the film.

Together with other movie casts, such as Emma, , and , Katharine who also co-stars in the movie, will drop by MTV's Total Request Live this Wednesday, August 20 to introduce the single and promote the film. The video starts with girls performance on a stage. Some scenes show a crowd of people watching a dance performance by the girls, while the rest mostly carries the movie plot to complete the mission of promoting the film to the public before hitting the theater on August 22.

News
>
Movie News
August 19, 2008 08:05:42 GMT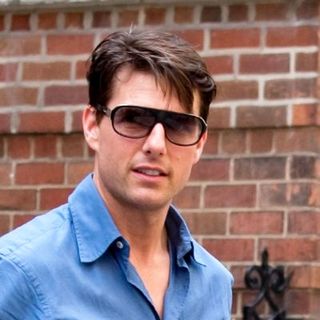 Having starred in various movie genre from romantic comedy to action, is going to add another genre to his list, a comic book movie, with "". For his next feature film project, the 46-year-old is going to pair up with the director of "" series, Sam Raimi.

The collaboration between the two is made possible as Cruise is loosely attached to star in the DC Comics/Wildstorm comic book adaptation, while Raimi is set to produce alongside Josh Donen, his Star Road Entertainment partner. It is still unclear what character the "" star will be portraying if indeed cast though.

News
>
Music News
August 19, 2008 07:57:30 GMT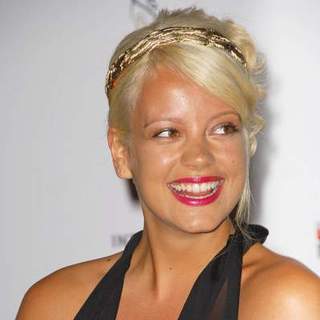 is facing a limbo in the release of her second album, mainly because her label is not very supportive of it. On contrary to rumors that said the delay was caused by her with , the actual reason lays in EMI that have gone through many changes resulting in the stalling.

Writing on her MySpace blog, Lily explained the album is actually ready for the market but the people who used to work with her have mostly either been fired or left the company. "The album has been finished for a while now, I don't really know what's going on with it," Lily said. "The record industry is a very political place at the moment and I am on EMI Records. Lots of people have been fired or have taken redundancy recently as the company was taken over by a private equity firm called Terra Firma. Many of these people were people assigned to my projects and now I don't quite know what's going on."

News
>
Music News
August 19, 2008 07:39:05 GMT

Former 's member has given a hint that the group will work on a new album for their reunion. Furthermore, Kelly also says that the album will be used as the follow-up for their comeback world tour, which will be started next year.

Commenting on the soon-to-be reunion, Kelly says that she is excited and looks forward to it. "It's a blessing when we work together. We're so looking forward to working with each other again and we just need to find a time in our diaries when we can get into the studio together," says she.

News
>
Movie News
August 19, 2008 07:16:46 GMT

After giving fans the chance to meet clueless gym employee Chad and womanizer federal marshal Harry through , Focus Features let out two other hilarious spots. The brand new videos for "" introduce two other characters, a disgraced CIA agent Osbourne Cox and a desperate-for-love gym employee Linda Litzke.

The first video to be posted below is entitled "Meet Osbourne". It highlights on the warning given to those who plan on messing with Osbourne stating, "Fired. Robbed. Blackmailed. Don't Play with Cox." The second character video "Meet Linda" describes Linda as a single and available woman who is looking for love in the wrong place.

News
>
Celebrity Gossip
August 19, 2008 06:46:39 GMT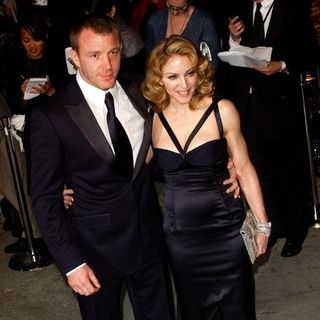 turned 50 years old on Saturday, August 16 and her husband Guy Ritchie helped celebrating the big day in style. Pouring cold water on the long persistent rumors that their marriage is on the rocks and they are on the verge of divorcing, the movie director threw a birthday bash for the singer and gave a speech, expressing his praise for her in front of her many friends who were invited to the bash.

The party, held at the trendy club Volstead in London's West End, was a private event. "It was a small party," a source confirmed to People. "A private event for her close family and friends. It was low key." There were about 90 people attending the party.

News
>
Celebrity Gossip
August 19, 2008 06:42:36 GMT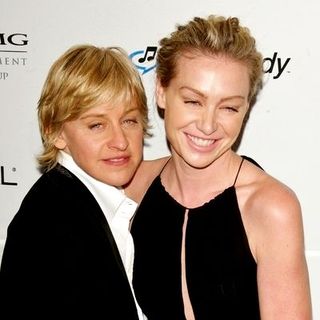 The wedding of and was a private one but that didn't prevent it from media coverage, prompting many celebrity friends of them to offer their congratulations for the newlyweds. , who was invited to the wedding by Ellen in a bid to surprise Portia, opened up about his feeling of singing in wedding for the first time ever.

The singer-songwriter told People, "I cannot imagine topping that experience. I've never played a wedding before, and I probably won't again until it's my own." During the nuptials, he performed acoustic renditions of several new tracks and also sang the ballad "They Bring Me To You."

News
>
Movie News
August 19, 2008 06:39:33 GMT

Two of Universal Pictures' based-on-true-story feature films have undergone schedule changes for their theatrical release. While one of them, the -starrer drama "", has been pushed forward, the other, football biopic "", has been moved a week back from its original slate.

Originally set for October 17 debut, "Genius" will take the October 3 date and thus is going to be screened alongside 's romcom "" and Robert B. Weide-directed comedy "". Meanwhile, "Express" has been bumped to October 10, along with and - starring spy thriller "", from its initial October 3 date.

News
>
Music News
August 19, 2008 06:22:51 GMT

Mexican teen group are heading up to studio for their last album before officially . The not-yet-titled album is scheduled for release in early 2009. "Later they'll record a new album that's slated for an early 2009 release," says their producer, Pedro Damian.

In addition, this year the group are also on the work of compiling their fifteen most popular songs in an album, tentatively called "Greatest Hits of RBD". In a statement, Pedro says, "A new disc, called Greatest Hits of RBD, will be released this year with 15 of their most popular songs."

News
>
Music News
August 19, 2008 06:19:31 GMT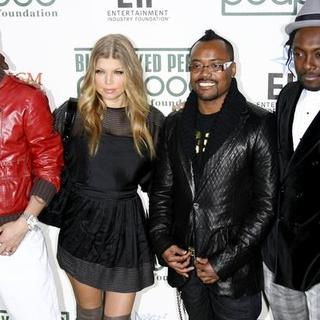 A new album is imminent for but a tour is unlikely. Reports are saying that there is an internal rift in the group that may cost them a world tour in support of the new effort. Member reportedly is furious with the only female member aka Fergie for not putting the band as a priority.

A source told New York gossip column, Page Six that Fergie is more focused on her movie career rather than her music career as a Peas. The source said that Fergie "won't commit to a tour schedule to promote the album" and that musical piece "", that starts shooting in Europe, is her "priority right now".

News
>
Movie News
August 19, 2008 05:01:56 GMT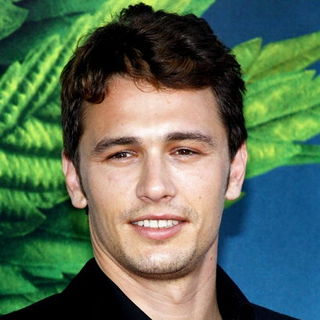 Following report on director Sam Raimi being attached to the "Jack Ryan" reboot movie, an interesting tidbit on the casting has developed. It is now rumored that , the actor who played Peter Parker's best friend-turned enemy, Harry Osborn in "" series, has been considered by Raimi to take the lead role in the Tom Clancy's adaptation, "Untitled Jack Ryan Project".

By that, it means that Franco has been eyed to fill the shoes of CIA analyst Jack Ryan, who has been depicted previously by , and . Offering a contrast to the possible casting of the 30-year-old though, CHUD mentioned that Paramount Pictures and Raimi have clashed over the idea, especially since Paramount weren't so eager to hire Franco due to his box office modest records.