News
>
Celebrity Gossip
December 20, 2006 04:35:14 GMT
New couple alert, and . Talk is heating up that the two are getting cozy.

Such fact obviously sent shock to people, despite the fact that there has yet confirmation that they are dating.

News
>
Celebrity Gossip
December 20, 2006 04:03:33 GMT
owns a brave heart. The outspoken American female rocker makes use the occasion of her concert in Paris Tuesday evening Dec 19th to screen a shocking PETA video expose of the Australian wool industry and call for an international boycott of Australian wool until the industry's mutilation of lambs and cruel live sheep exports end.

Expressing her protest against wool industry, Pink moreover has called for consumers around the world to check labels on clothing before purchasing the item. If the label lists "merino wool" or "made in Australia", the pop star asks that the consumer not buy it because of Australia's treatment of sheep.

News
>
Movie News
December 20, 2006 03:59:14 GMT
Finding a vehicle to spark an acting career in Hollywood, is reportedly set to star in "", a film project based on the religion of Scientology which is developing on his own.

Said to be "thrilled" about getting her big Hollywood break, the former member has been plotted to portray the bride of an alien leader called a thetan, which Scientologists claim is an immortal spiritual being that is present in all humans.

News
>
Movie News
December 20, 2006 03:44:53 GMT
Care for more "Tomb Raider" on the big screen? Do cheer up then as Ian Livingstone of Eidos Interactive, the U.K-based game publisher which produces "Tomb Raider" series, recently told Eurogamer that a third installment of the franchise will likely to come up to the surface.

"There's a possibility - we've been talking to Paramount, who've agreed to assign a scriptwriter," so he said to EGTV. "That's nowhere near the green-light process but it's a very healthy start to have a scriptwriter which they're going to pay serious amounts of money to write the first script."

News
>
Celebrity Gossip
December 20, 2006 03:27:42 GMT
Life is about preference, and it is sad to say that prefers the bad instead of the good ones. The pop singer's life turns from good to bad from the point she married estranged hubby and then gets worse when she filed for divorce even worst when she decided to get along with . As a result of those bad things in her life, Spears has been named the Most Annoying People of 2006.

In a poll conducted by Star magazine on the 50 Most Annoying People of 2006, Spears captures the crown. "Brit was quite the headline maker this year! But Brit doesn't top our list because of her dubious child-care techniques or her uber annoying interview. Nope. The icing on the cake was her post K-Fed decision to make Paris Hilton her BFF and party without panties with such a vengeance that even Lindsay was jealous!", the publication write on Spears.

News
>
Movie News
December 20, 2006 02:52:05 GMT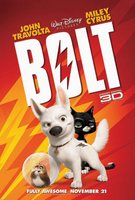 A shocking report has come from Disney watcher Jim Hill Media concerning Walt Disney Feature Animation's new project of "American Dog (aka )." The site reveals that the studio's execs John Lasseter and Ed Catmull have both fixed their mind to pull director Chris Sanders off of the flick, which was slated for a summer 2008 release.

The reason behind the decision is said to be due to the pair's conclusion to bring WDFA back to its roots as a "traditional" animation company exclusively which was against Sanders' intention to develop "Dog" as a CG animated film. Hill observed that even though the twosome's plan has not yet been "entirely embraced" by Disney CEO Robert Iger, Sanders' version of the flick has positively been put to sleep as a consequence.

News
>
Music News
December 20, 2006 02:49:24 GMT
If there's person who can do anything she wants, then it must be . Acting comes first, and now the actress is making her debut as a recording artist, planning to have her debut album, "", released on Feb 6th next year.

Halle is said to have confirmed that she has finished working on the album in the December issue of Ebony magazine, saying "I've always loved to sing and this album will show people that I can do more than act."

News
>
Celebrity Gossip
December 20, 2006 02:12:45 GMT
It's over between and wife Kimberley Mathers. The couple has their divorce finalized Tuesday Dec 19th, less than a year after they remarried.

Em and Kim reportedly agreed to divide property under terms of a private settlement and to share custody of their 10-year-old daughter, Hailie Jade Scott.

News
>
Movie News
December 19, 2006 09:54:08 GMT
Joining the continuous flow of making superhero flicks, Dimension Films finally has landed a deal to develop "" into the big screen with Robert Rodriguez and Elizabeth Avellan producing via their Troublemaker Studios.

Based on the comic book series created by Michael Allred, the flick will follow a template similar to "" as it will also be shot entirely at Rodriguez's Troublemaker Studios in Texas. George Huang is onboard to direct as well as help Allred penning the script.

News
>
Movie News
December 19, 2006 09:13:49 GMT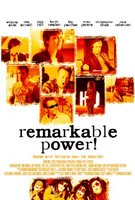 Making a slight diversion from pure comedy genre, Tom Arnold has eagerly signed on to star in an independent comedic thriller entitled "" playing as a low-rent private investigator.

No words yet on production schedule, but it is said that the flick will focus on an eclectic collection of Los Angeles residents whose lives are intertwined after a late-night talk-show host plots an elaborate stunt to save his canceled show, with murder and mayhem ensuing.

News
>
Movie News
December 19, 2006 09:10:58 GMT
Set to work on together in one screen, and have both given agreement to topline an indie drama feature entitled "Rockett", Variety has revealed.

Based on Ethan Canin's short stories, the project is scheduled to enter production in February 2007 with Patrick Sisam to direct as well as pen the script alongside Rick Velleu.

News
>
Movie News
December 19, 2006 08:10:58 GMT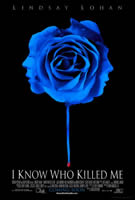 Seemingly refusing to slow down her path a bit in acting field, has landed a new role in indie thriller "" despite her hectic schedule in filming "."

Joining in the cast, here Ormond will portray the mother of Lohan's character who claims that her kidnapped daughter is someone else after being found alive. Filming begins this month in Los Angeles and New York with "" helmer Chris Sivertson at helm and Frank Mancuso Jr. producing.

News
>
Music News
December 19, 2006 08:01:36 GMT
It is sad for us to inform that has already had her current tour, "The Gospel According to Patti," postponed. The singer announced the cancellation of her tour on Monday Dec 18th.

The postponement of the tour reportedly occurs as a result of differences with the tour's promoter. However, LaBelle claimed she had a good relationship with sponsors and hoped to restart the tour.

News
>
Movie News
December 19, 2006 07:27:57 GMT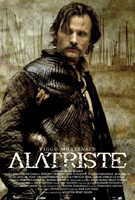 Recognized as the one who holds the award event equivalent to Academy Awards, Spain's Academia of Arts and Cinematographic Sciences (AACCE) made public the contenders for its Goya Awards to later announce the winners in the final week of January 2007 in Madrid, Spain.

Topping the list was action-adventure flick "" with fifteen nominations followed by "" and "" aka "El laberinto del Fauno" with fourteen and thirteen nods, respectively, all vying for Best Picture title (Mejor pelicula) alongside honors for the production design (Mejor direccion artistica) and director (Mejor direccion), among others.

News
>
Celebrity Gossip
December 19, 2006 07:12:49 GMT
Numbers of rock legends, including , members of the , , and , have all filed a lawsuit Monday Dec 18th, against William Sagan, operator of the San Francisco-based Web site Wolfgang's Vault, accusing him of illegally selling vintage recordings and memorabilia.

In the suit, filed in U.S. District Court in San Francisco, those musicians claimed that Sagan bought the archives of rock promoter Bill Graham after his death in 1991, which include thousands of concert posters, shirts, photographs and recordings, which the artists never authorized for Sagan to distribute.