News
>
Celebrity Gossip
February 02, 2007 02:19:17 GMT
They've been spotted together in many occasions and it looks like they're a perfect match. Nevertheless, and have never been on a date.

Contrary to tabloid reports suggest Justin and Biel are dating, friends of the singer claimed their alleged romance is just a fling. "It's all about having fun. He's trying to have a good time," a source was quoted as saying. "He is in no way looking to be in a relationship. He's single and he's happy."

News
>
Movie News
February 01, 2007 09:52:18 GMT
Aiming to spark another potential feature following the success of "", Philip Anschutz's Walden Media is teaming up with Ralph Winter Productions to set up "The Screwtape Letters" for the big screen.

Based on C.S. Lewis' 1942 book of the same name, the project thus will be the company's second adaptation of the author's work after "Narnia" series. It is about to be produced under Walden's Bristol Bay Productions banner for a 2008 release. Names to either write or direct have not yet been attached.

News
>
Celebrity Gossip
February 01, 2007 09:42:31 GMT
It works. The federal lawsuit, brought by against the operators of Parisexposed.com, proves effective that the site was shut down Tuesday Jan 30th, just one day after the hotel heiress filed the suit.

Parisexposed.com, launched on January 23, displays personal photos, videos, diaries, and other belongings of Paris once kept at a storage facility. The site promises visitors who pay a fee of $39.97 access to the socialite's passport, medical records and other legal documents.

News
>
Movie News
February 01, 2007 09:27:52 GMT
Looking forward to reunite with "" producers Susan Arnold and Donna Roth, has signed on to be the leadstar in rom-com feature "", a remake of a 1945 screwball comedy of the same title.

The original version, starring Barbara Stanwyck and Dennis Morgan, centers on a food writer who is believed to be living on a cozy farm in Connecticut with her husband and baby whereas in fact she is a single woman living on her own in New York.

News
>
Movie News
February 01, 2007 09:01:38 GMT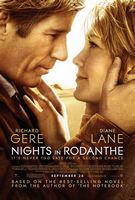 Poised to meet each other onscreen again after their collaboration in "Unfaithful", and have both agreed to take part in "", a romantic drama project coming from Warner Bros. Pictures and Village Roadshow Pictures.

Here Gere will portray a doctor who checks into an inn in a North Carolina beach town during his trip to reconcile with his estranged son. There he unexpectedly encounters a life-changing romance with a woman who is under consideration whether to stay in her unhappy marriage or simply give it up.

News
>
Music News
February 01, 2007 08:54:22 GMT
Former American Idol third season finalist, , has landed an Oscar gig. The "" star has been tapped to sing at the forthcoming Academy Awards, which is about to take place February 25th.

Hudson told during the Tuesday's edition of "The Oprah Winfrey Show," she would be singing "Love You I Do," which is one of three Oscar-nominated songs from the critically acclaimed film.

News
>
Celebrity Gossip
February 01, 2007 08:35:46 GMT
$25 million is nothing for compared to his two children, Sean Preston and Jayden James, with estranged wife . Thus, the failed rapper refused the $25 million divorce settlement offered by the pop star.

"Kevin says that Britney offered him $10 million to walk away from their marriage and to relinquish custody of their kids, but he just laughed," a source told Star magazine while adding, "Then she came back with $20 million, which he turned down, too. Now he says she's offering a whopping $25 million and that's her final offer. He told her to take a hike!"

News
>
Movie News
February 01, 2007 08:29:51 GMT
Seemingly searching for alternatives in developing the long-gestating project of "", Warner Bros. Pictures and Silver Pictures are quietly in the process of buying a script for the flick from writing duo Matthew Jennison and Brent Strickland, The Hollywood Reporter has learned.

The trade, however, pointed out that the purchase is actually a pre-emptive measure undertaken to take the spec script off the market in order to protect itself against the possibility that any similarities between the scripts could be fodder for future legal action.

News
>
Celebrity Gossip
February 01, 2007 07:52:25 GMT
has become a hot commodity in Hollywood following her split with boyfriend . The movie darling, who previously was reported dating after making an appearance on his music video, has reportedly been spotted having a private lunch with .

Rumors on the street say Scarlett had a cozy lunch with the actor in a Beverly Hills restaurant on Friday Jan 26th.

News
>
Celebrity Gossip
February 01, 2007 07:32:04 GMT
Numbers of famous celebrities, including the likes of , , , , , , and , are all teaming up launching a campaign to fight global warming.

The environmental campaign, called "Global Cool" project, was launched Tuesday Jan 30th and is aimed to get one billion people to reduce the carbon emissions they release into the atmosphere.

News
>
Music News
February 01, 2007 06:49:30 GMT
Already completed his rehab stint, fully recovered is preparing for his first U.S. TV appearance.

The country recording star announced on his Web site Tuesday Jan 30th he will make an appearance on NBC's "Saturday Night Live" February 10th.

News
>
Movie News
February 01, 2007 06:40:30 GMT
Openly discussing about what project she will next jump into, , known for her role as 's daughter in "Panic Room", has told MTV that she is slated to film a big screen feature entitled "."

Also stating that and are both joining her in the cast, the starlet said that the project is about two "amazing love stories" which follow "three very unlikely characters who come together ... out of need."

News
>
Music News
February 01, 2007 06:23:38 GMT
Had at first committed to retire from pop songwriting following his 1993 album "," has put that plan on hold as he's been planning to release a new single.

Titled "All My Life", the single which the singer wrote as an anniversary present for his present wife Katie Lee Joel, is produced by Phil Ramone.

News
>
Movie News
February 01, 2007 06:07:54 GMT
Updating news about the possibility of a sequel to "", The Hollywood Reporter has pointed out that a script for the project is indeed being worked on by "Departed" scribe William Monahan.

Trade says that the script would bring back temperamental foul-mouthed cop Dignam, played by , while introducing a new character envisioned for to play as Wahlberg previously indicated last month.

News
>
Music News
February 01, 2007 06:02:43 GMT
California's classic rock group, , is about to release a new album.

Per Las Vegas Review-Journal, it is reported that founding member Don Henley said during a private concert Saturday Jan 27th at the MGM Grand Garden Arena, that the band was nearing completion on an album of all-new material.