News
>
Movie News
October 06, 2008 09:23:36 GMT
As time comes nearer and nearer to the production of "The Hobbit", Guillermo Del Toro let out more interesting tidbits about the J.R.R. Tolkien's novel adaptation. Sharing his idea with Coming Soon during the conversation with New Yorker staff writer Daniel Zalewski, the filmmaker spoke out of his excitement on tackling one of the creatures in the flick saying, "All my life I've been fascinated by dragons. I was born under the Chinese sign of The Dragon."

"It's such a powerful symbol, and in the context of 'The Hobbit' it is used to cast its shadow through the entire narrative," he further explained. "Essentially, Smaug represents so many things: greed, pride...he's 'the Magnificent,' after all. The way his shadow is cast in the narrative you cannot then show it and have it be one thing, he has to be the embodiment of all those things. He's one of the few dragons that will have enormous scenes with lines. He has some of the most beautiful dialogues in those scenes!"

News
>
Celebrity Gossip
October 06, 2008 09:18:02 GMT
The Los Angeles Times has just posted on its site an update on ' "Sweet 16 - Share the Celebration", giving people a peek of her jam-packed schedule during the star-studded event. Aside from all the commitments she had to complete during the 12-hour celebration, the Disney starlet got what she's been dreaming of, puppy, her parents gave her at the end of the celebration as birthday present.

Below is the list on Miley's schedule during her birthday party, held Sunday, October 5 at California's Disneyland:

News
>
Celebrity Gossip
October 06, 2008 09:09:38 GMT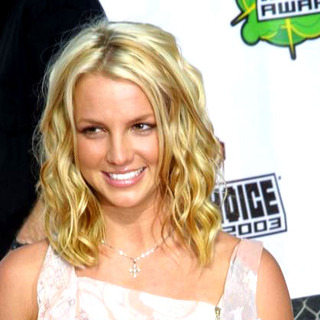 Busy prepping for the launch of her highly anticipated new album "", was seen putting her driving skills on test, getting behind the wheel for a spin around "Dromo 1: The Real Racing Experience" in Anaheim, Calif. on Sunday afternoon, October 5. Rumor has it, her go-kart moment was recorded for her upcoming behind-the-scenes DVD, which is expected to be released along with "Circus".

In that Mail Online has obtained, Britney was seen slipping on a black balaclava and then putting a bright orange helmet on her head before getting herself ready to race in the indoor karting center with a challenging 1000ft.-long track. She was also spotted sporting a pair of gloves.

News
>
TV News
October 06, 2008 08:51:23 GMT

A promotional video for the third episode of "" season three has arrived. Entitled "Tug of War", the snippet revealed that in the upcoming episode, there will be 2 careers, 2 life-changing decisions and one relationship that could come undone.

Next Sunday on October 12, viewers will be presented with an episode where Holly pushes her authority too much, allegedly causing two Walkers to resign from Ojai Foods. On other story, Kevin will be faced with homophobia issue when a very important client and his wife asked him about marriage, while Justin is dealing with his job as a military recruiter.

News
>
TV News
October 06, 2008 08:48:45 GMT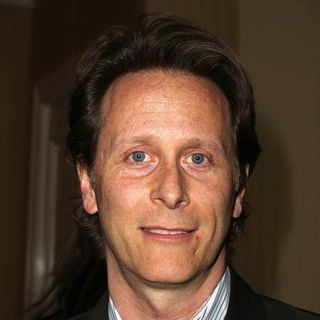 The ex-"Wings" man, is playing on the new season of American television drama series "". EW's Michael Ausiello stated that Weber comes into Wisteria Lane only on one episode of the season as 20 years elder boyfriend of Susan's adult daughter, Julie Meyer.

Weber plays briefly as Julie's college professor, a widower of thrice divorced, who then turns his love to her. The couple's sudden appearance in Wisteria Lane to visit Susan will cause complex situation for her.

News
>
Music News
October 06, 2008 08:38:50 GMT

Marking the comeback of to the music platform is the unveiling of her new album's official cover art. The R 'n'B singer who had been absent from the industry since the release of her 2004 album "", will release "" on November 11.

For the new effort, Brandy has reunited with Rodney Jerkins who also helped her in jacking her hits in the '90s. "I'm never leaving Rodney again," Brandy said on the collaboration. "Our sound is a little bit different from our old sound, but we are back." The song "Right Here (Departed)" has been released as the first single from the album.

News
>
Movie News
October 06, 2008 08:25:41 GMT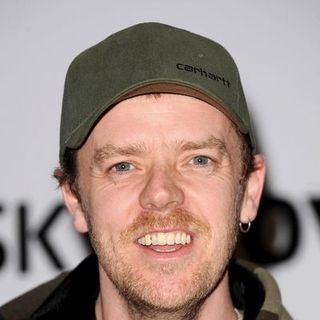 "" has allegedly found its director. Recently, Joblo has reported that the director of the horror thriller sequel is going to be Paul Andrew Williams, who is the director of a 2008 comedy horror movie, "".

Williams' directing rumor comes in contrary to the earlier speculation that "" director Danny Boyle will return to undergo the new project. However, the truth on whether Paul Andrew Williams has been attached to undergo "28 Months Later" still remains a big question to date.

News
>
Celebrity Gossip
October 06, 2008 08:06:46 GMT

and girlfriend-manager Janie Liszewski are engaged, People reports, adding that they are planning to walk down the aisle June next year. A source close to the couple broke their engagement to the publication, informing the weekly magazine the guitarist and songwriter proposed to her on August 4, 2008 while they were vacationing in Hawaii.

"They are happy, healthy, very much in love and looking forward to living life together forever," the source stated. "They are devoted to each other and to experiencing life in a whole new, positive and passionate way."

News
>
Movie News
October 06, 2008 07:34:00 GMT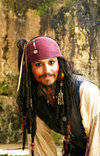 is indeed reprising one of his memorable roles, Captain Jack Sparrow, in "Pirates of the Caribbean 4" with one lucrative deal. According to Gordon Smart of The Sun's Bizzare, the 44-year-old will be earning as much as 32 million pounds to star as the treacherous and eccentric Pirate Lord of the Caribbean Sea.

This big payout has been given out by the mouse house because Disney allegedly need their Sparrow for the fourth movie. "It's a lot of swag but they just can't make another without Sparrow," an insider revealed. Reportedly, Depp's earning for the sequel tops 's 29 million pounds check for "" sequel, "".

News
>
Music News
October 06, 2008 07:12:42 GMT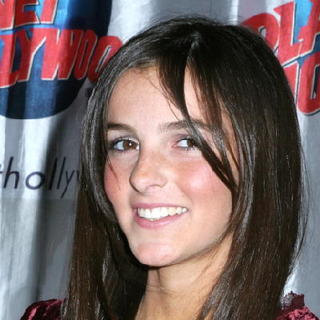 Following circulating that has rejected the offer from ' management, the man mentioned in the article, Johnny Wright, has released a statement saying that he is not involved in any kind of encounter with the starlet. Wright emphasized that he had never even met Ali when the reports surfaced.

"Johnny Wright would like to set the record straight regarding his involvement with Ali Lohan," the press release, dated October 2 is partly read. "Johnny Wright has never met with Ali Lohan, has never been introduced to Ali Lohan nor has he had a meeting with Ali or Dina Lohan regarding Ali's music career."

News
>
Celebrity Gossip
October 06, 2008 06:58:20 GMT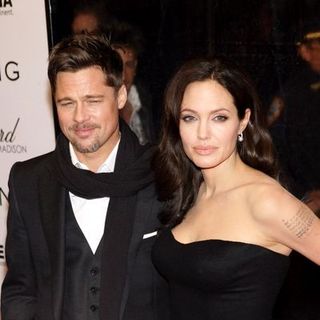 Attending the New York Film Festival screening of her new film,"," Saturday night, October 4, which was her first red-carpet appearance since giving birth to twins Vivienne Marcheline and Knox Leon, showed off two new tattoos on her left arm. The new tattoos are the longitude and latitude of Nice, France, where the twins were born.

Jolie was accompanied on the red-carpet by longtime partner . She wore a strapless black Atelier Versace gown, leaving the noticeable for everyone to see. The new tattoos are etched right underneath Maddox, Sahara, Shiloh and Pax's commemorative tattoos.

News
>
Music News
October 06, 2008 06:42:36 GMT

A child then, a grown woman now, has accomplished a lot in her career that branches out from singing to acting. The former member is on the verge of releasing her third studio album, "" which she said as the account of her unexpected life.

At the age of 28, Michelle has released multi-platinum albums with Destiny, and dropped two gospel albums along with two stage productions, "Aida" and "The Color Purple". She has also conquered the small screen world playing an HIV-positive record producer named Naomi Dawson in UPN's comedy series "Half & Half".

News
>
Celebrity Gossip
October 06, 2008 06:15:59 GMT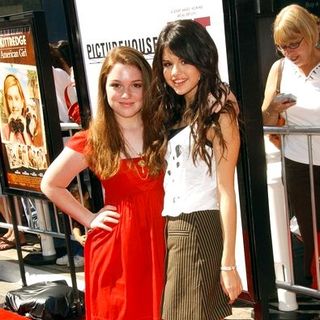 Completing a scheduled appearance at the "Target Presents Variety's Power of Youth" event, held at Nokia Theatre in Los Angeles on Saturday, October 4, was seen skateboarding down a street in Los Angeles accompanied with fellow actress Jennifer Stone later that day. Apparently, both stars, who are the cast of TV series "", enjoyed their time together very much as they were snapped joking along the way.

Cruising about her Los Angeles neighborhood on her skateboard, Selena was spotted sporting a white t-shirt with fellow Disney actor and singer 's face plastered on its front part. The t-shirt bore the text that read, "This reminds me of a fairytale ... except it's real." Jennifer also wore the same t-shirt and she even beautified her look wearing what looked like a flowery head band.

News
>
Celebrity Gossip
October 06, 2008 05:22:27 GMT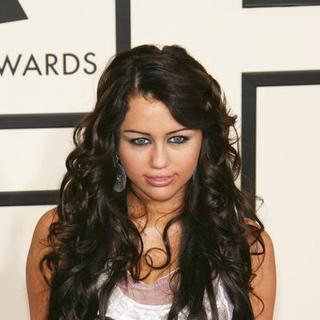 It was only hours before kicked off her "Sweet 16 - Share the Celebration" Sunday, October 5 and amidst preparations for the bash, Los Angeles Times had a peek on the fellow celebrities who were invited to show up at the event. Among those on the list were her singer father , best friend , and fellow Disney star .

, who has boasted on getting her support for his upcoming appearance on the "," was also invited. , , and were among the 25 years and over guests. Besides them all, Miley also invited fellow "High School Musical" cast Kaycee Stroh and Matt Prokop, the reports.

News
>
TV News
October 06, 2008 05:04:03 GMT

After the airing of "" episode 5.02 on Sunday, October 5, ABC have presented fans with a sneak peek into the forthcoming episode of the drama comedy and the promotional video has come out. Giving out snippets on what each character will be facing next Sunday, October 12, the footage promises that the 5.03 episode will be juicier than ever.

The episode entitled "Kids Ain't Like Everybody Else" will center its story on the return of Bree's estranged daughter, Danielle, to Wisteria Lane and is met with overflowing criticism. In the meantime, Gaby and Susan are involved in a catfight due to their kids' brawl. On Lynette's part, she will get extremely annoyed upon finding out that Tom and Dave have formed a garage band after she told Tom to get rid of his old things.