News
>
Music News
November 18, 2008 03:51:56 GMT

comes out bringing a music video for her new song "Paradise". She teams up with music director Marc Baptiste to film the video which is partly shot in black-and-white scenes. On the video, she is seen dancing closely to a male cameo and also appears wearing a bikini in a transparent bathtub .

"Paradise" is a song penned by Mya herself teaming up with for her upcoming fifth major studio album "". The album is slated for release in Japan on December 3, marking her debut career in Manhattan Records after splitting with Motown Records earlier in 2008. Unfortunately, no words are available on when the album will hit U.S. stores.

News
>
TV News
November 18, 2008 03:49:35 GMT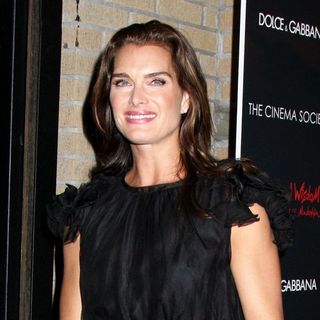 Actress and supermodel finally gives her statement regarding the previous speculation about "" to be axed by NBC's network. The actress who played the main character of the dramedy series as Wendy Healy, denies the series' cancellation on November 16 at Sunday's Kidsfest in NYC.

Of it, Shields gives her comment stating, "They thought that because '' has been shut down that the same thing had happened to us, and its not true." She emphasizes, "They're not breaking down the sets. We're still working. We still have more to do, so it's erroneously presented that we've been canceled, thank God."

News
>
Movie News
November 18, 2008 03:41:12 GMT

As promised earlier, the official trailer of "" has come out on Monday, November 17. Coming out hours after the bootleg version makes its way out, the outing of the trailer is accompanied by the posting of J.J. Abrams' sci-fi movie's television promo by IGN.

The two videos posted below let out similar footage with different running time. While the trailer takes more than two minutes to be fully viewed, the TV spot is just over a minute long. Both of the videos present the early Starfleet careers of all Star Trek characters as well as give introduction to the new villain, Nero.

News
>
Celebrity Gossip
November 18, 2008 03:25:24 GMT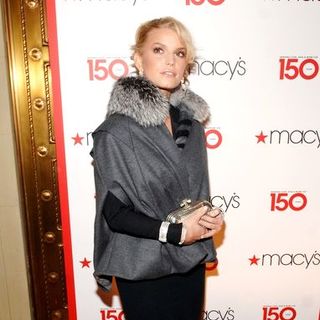 told during a taping for her show "" Monday, November 17 that her sister , who's very pregnant with her husband 's baby, might induce labor. On the reason why, the pop singer-actress said, "They're going to have to. It's already developing really quick."

Jessica, furthermore, told Ellen that Ashlee has tried different attempts to begin labor. "Different foot massages and stuff," she testified. "I don't know. I think she's really just jumping around trying everything right now."

News
>
TV News
November 18, 2008 03:11:41 GMT
A preview of "" 2.12 titled "It's a Wonderful Lie" has been released. This will be the episode where a death occurs and a funeral follows. The caption on the preview is read "If you had one night to live, who would you spend it with?"

It's the annual snowflake ball in the Upper East Side. For the occasion, Blair and Chuck make a bet that they can find the ideal dates for each other. Aaron's ex-girlfriend, Lexi, expresses an interest in Dan which creates conflicted feelings for Serena. Nate, Jenny and Vanessa get into a tangled situation that puts their friendships and hearts on the line. And somebody gets into an accident.

News
>
Music News
November 18, 2008 03:03:33 GMT
has been announced to perform on ABC's competition series "". ABC confirmed on Monday, November 17 that the "" star will play during the season 7 finale of the dancing reality show on November 25 at 9/8c.

On the upcoming show, Miley is expected to sing "Fly on the Wall", the new song on her sophomore major studio album "", which has been released in the U.S. since July. No official statement has been made to confirm what song she will play though.

News
>
Celebrity Gossip
November 18, 2008 02:50:55 GMT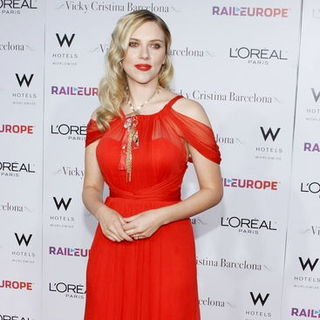 Recruited as the cover girl for Allure's December 2008 issue, speaks frankly about her supposed feud with , admitting "I really don't know that person. I only met her, like, three times." When asked about Lindsay allegedly writing something rude about her on a bathroom wall in New York City two and a half years ago, Scarlett claims she really has no idea how it all started. "That's what I heard. I don't know what the motivation was behind that. I remember it was something really vulgar - I mean, shockingly so, like, 'Whoa, what, who are you?'" she says.

Beside addressing on the much reported feud, Scarlett also expresses her feeling for singer who penned the popular tune "I Kissed a Girl" after her. "I had no idea [about the song] - I should get a cut! That's flattering, but my lips are kind of taken," the movie beauty tells Allure.

News
>
Movie News
November 18, 2008 02:19:14 GMT

A possible first look into 's character, Mad Hatter, in "" has been unearthed. Bringing it up to the surface was Depp's fansite, , which claimed to get the pic from Wicked Wench. In the picture, it can be seen that Depp holds a rabbit close to his chest. He is portrayed with dark eyes, pale face and bandaged left thumb.

Though the fansite claims the image to be the first pic of the Mad Hatter, many doubt whether the image is real since the character will most likely be presented in motion capture. Cinematical, in particular, suggests that it may be a concept art for the character or a painting of the character " that may or may not show up in the background of a scene".

News
>
Music News
November 18, 2008 02:05:58 GMT

In support of 's new single "Rehab", a music video for the song has been premiered. Filmed at Vasquez Rocks Park outside Los Angeles on October 21, it was directed by Anthony Mandler, the same guy who helmed ' "Away" music video.

The video teams up Rihanna with as a couple. It begins to roll on with a capture of the Barbados-born singer waiting for Justin on the hood of a red car. After he finishes taking a short shower, they then proceed to get up close and personal in a romantic set.

News
>
Celebrity Gossip
November 18, 2008 02:00:54 GMT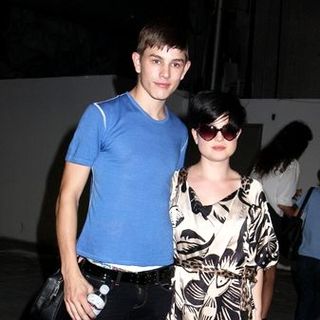 Engagement rumors have been busting for some time, but it wasn't until last week that Luke Worrall confirmed he and are engaged. The Daily Mail was the first to report that matter upon learning that Luke has changed his Facebook online relationship status to "engaged to Kelly Osbourne."

Kelly, 24, and Luke, 18, have been dating since May this year. She sparked engagement rumors in July when she was spotted wearing a ring on her engagement finger. Neither Kelly nor Luke had ever commented on the engagement reports though.

News
>
TV News
November 17, 2008 09:58:57 GMT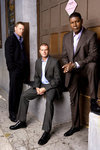 Preview of "" episode 4.09 has been released. The preview features a brave action of Jonas Blane and his Delta Force crew to save a bride's life.

With the title "Shadow Riders", the episode revolves around Jonas and his team's attempt to keep a truce between two warring Afghanistan tribes intact by delivering a bride to her groom. Taking a risk for the job, they go through enemy territory. While at home, Bob and Kim Brown try to expose a man who may be linked to terrorists.

News
>
Music News
November 17, 2008 09:51:02 GMT

New songs from ' upcoming effort "" have arrived. From title track "Circus" to European bonus single "Rock Me In" and Japanese bonus track "Amnesia", all have been available for full stream.

"Circus" is Britney's sixth major studio album which is scheduled to come out in the U.S. on December 2. The effort is produced by a team consisting of Bloodshy & Avant, Nate "Danja" Hills, Dr. Luke, Guy Sigsworth, Jim Beanz, Kelly Claude, Max Martin, Nicole Morier, The Underdogs, and many more.

News
>
Movie News
November 17, 2008 09:45:48 GMT
Leaving behind his villainous character in "", will be battling aliens in "". According to The Hollywood Reporter, the 40-year-old actor has been attached to play the leader of a platoon who is involved in a struggle against alien invasion.

Though he has generated several acclaimed performances in the movie biz through "Erin Brockovich", "In the Company of Men" and "", this role will be Eckhart's first of being a leading man in an action movie. Before this movie comes out, he is expected to star opposite in Brandon Camp's romantic drama "Traveling".

News
>
Celebrity Gossip
November 17, 2008 09:27:33 GMT

Australian pop singer has become the latest celebrity to strip off for an anti-fur campaign for People for the Ethical Treatment of Animals (PETA). As apparent on the news photo, she is photographed covering her naked breasts with a rabbit, named Topsy.

"Try telling him it's just a little fur trim," the tagline on the ad campaign read. "Rabbits and other animals are often beaten and skinned alive for their fur. Boycott all fur."

News
>
TV News
November 17, 2008 09:25:50 GMT

Two new clips of "" episode 3.09 have been released. The first clip shows Dexter Morgan and Miguel Prado having a conversation in front of Miguel's house, while the second clip features Dexter talking on the phone with Miguel.

Entitled "About Last Night", the episode reveals the friendship between Dexter Morgan and Miguel Prado become strained when Dexter starts to fear that Miguel may have strayed from the newly taught Code. It also shows how Rita Bennett finally confronts Miguel about his suspected infidelity after Sylvia tells Rita that she is now convinced that Miguel is having an affair, noticing how Miguel is never at home anymore.