News
>
Movie News
October 11, 2008 07:33:59 GMT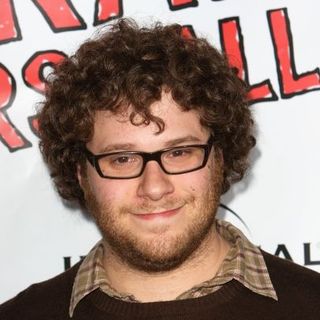 has been booked to play in "I'm with Cancer". Mandate Pictures have set the 26-year-old as a supporting character in the comedy flick. However, further details about his character have not been revealed at this moment.

Beside nailing the supporting role, Rogen will also serve as the producer of the flick. He will cooperate once more with his writing-producing partner Evan Goldberg. Earlier, he and Goldberg have been set to work together as the co-writers and co-producers of another Mandate Pictures film, "Jay and Seth vs. the Apocalypse" which is expected to launch in 2010.

News
>
Music News
October 11, 2008 07:25:26 GMT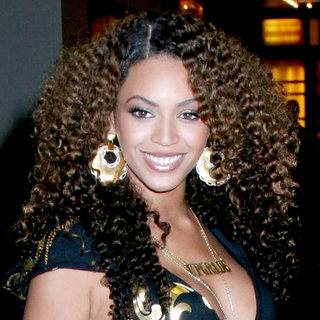 provides fans with a quick preview of a music video for her new song "Single Ladies (Put a Ring on It)". The one-minute black-and-white teaser presents Beyonce dancing with two women wearing high heels and short black sexy gowns which show off their long leg figures.

Along side the video for "If I Were a Boy", the music video for the tune is announced to be premiered on October 13 via MTV, BET, VH1, and Fuse. Both songs are planned to be listed on Beyonce's upcoming third major studio album "I Am..." which is expected to hit the market on November 18 under the courtesy of Columbia Records.

News
>
TV News
October 11, 2008 07:25:01 GMT

Preview of "" 4.03 has been given, sending Melinda to the virtual world of computer game. The episode called "Ghost in the Machine" will be broadcast on next Friday, October 13 on CBS at 8/7c.

Ned, Eli and Melinda are checking out Virtual Life on Melinda's computer when a ghost that looks like an avatar on the game flies out of her computer, unable to control himself, knocking over antiques and breaking glass. They follow him to try and find out where he was heading.

News
>
Movie News
October 11, 2008 06:59:06 GMT

Despite Warner Bros. Pictures' decision on starting the "Superman" franchise from the scratch once again, may still be kept as the famous man of steel in the reboot project. Latino Review reported that the potential return of the 29-year-old as Clark Kent/Superman has been hinted by DC Comics President Paul Levitz in a recent interview.

Sparking the rumor, Levitz noted that Routh has had meetings with the DC Comics lately to discuss about the future "Superman" project. "Last week Brandon Routh has come around the offices in New York and Los Angeles as of late to talk about Superman and what we want to do," so he claimed in the interview. Nevertheless, whether the speculation holds some truth is yet to be proven.

News
>
Celebrity Gossip
October 11, 2008 06:50:34 GMT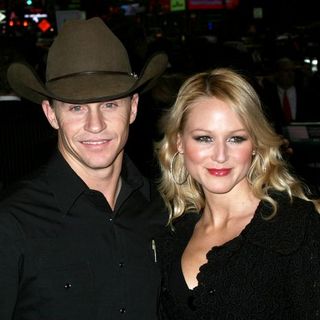 It was just this August that and Ty Murray got married, but they are said to have been desperately trying to have a baby. Embracing motherhood fever, the singer reportedly even plans to release a lullaby record next year.

Some of Jewel's friends told OK! magazine that Jewel and Ty initially declared prior to their marriage they wouldn't walk down the aisle unless they were planning to have children. The beauty has changed her mind though as "She told her team to clear her schedule for 2009" because she and Ty are planning for a baby, the friends stated.

News
>
TV News
October 11, 2008 06:50:01 GMT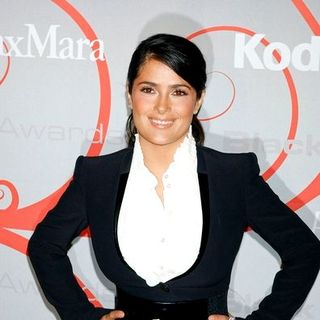 Best Actress Oscar nominee, , has given her confirmation saying that she is delightful in being a part of the 's comedy "". Hayek's involvement in the series is playing the role as 's new love interest.

As Hayek says, "I have been a fan of Tina's talent, both as an actress and a writer, since working with her years ago on SNL." She added, " I am so excited to be part of such an intelligent, funny show, as well as working with the brilliant Alec Baldwin and the rest of the cast of '30 Rock'."

News
>
TV News
October 11, 2008 06:30:58 GMT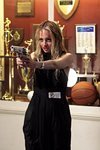 The part where is guest starring in detective comedy "" has been previewed through several new clips outed. Richie is starring as Heather Chandler, a high school bully who has a bitter past with Sarah and turns out related to the case Chuck is investigating.

Through the presence of Heather, Chuck learns more things about Sarah's past such as her insecurities as a teenager. Sarah, trying mightily to avoid Heather, has to encounter her once again when the mission brings them back to their high school. Heather's nerdy husband Mark (Ben Savage) turns out to be a key player in a new mission, and the agents have to stop the sale of potentially dangerous super-bomber plans. Yet, all the action ends with the ultimate cat fight.

News
>
Movie News
October 11, 2008 06:10:30 GMT

A brand new promotional video of "" has arrived. Taking fans to the behind-the-scene shooting of The Last Waltz, the East High Senior Prom, the footage is filled with snippets from the particular scene, the fitting of the costumes and the cast's photo shoots using their prom dresses and suits.

The video also displays interview sessions with the popular cast, including , , , and Monique Coleman, where they talk about prom. While Efron shares what he thinks about prom which he recalls to be one awkward situation, Bleu and Coleman give out tips on how to ask a girl as a prom date. The cast also discuss about their dresses and finding a perfect suit.

News
>
Celebrity Gossip
October 11, 2008 05:58:41 GMT

and have one more thing in common besides becoming the Disney stars, matching rings with lucky horseshoes on them. The rings reportedly are meant to unite them as Disney lineage and their love for music.

"Miley saw this Hidalgo ring and said to her mom, 'OMG, I need to get one of these for Ashley,'" one of Miley's friends informed OK! "She asked to order two - one for her and Ashley because they both collect things with horseshoes on them."

News
>
Music News
October 11, 2008 05:50:55 GMT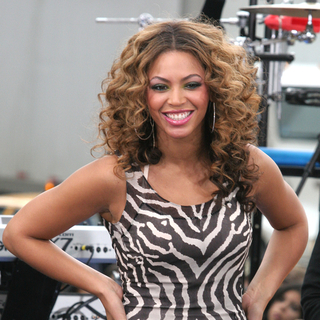 recently reveals the the concept behind her "If I Were a Boy" music video is similar to 2003 comedy drama "" where two people switch their parts. "It's kind of like 'Freaky Friday'," she speaks of the music video.

"In the beginning of the video, my husband makes me breakfast and he's excited about it, and I kind of don't have time to eat," the singer says. "As a police officer, I have a male partner and the video goes through our days. My husband's at work and has attractive girls flirting with him but he declines their advances. I have a guy flirting with me, and I flirt back."

News
>
Celebrity Gossip
October 11, 2008 05:04:21 GMT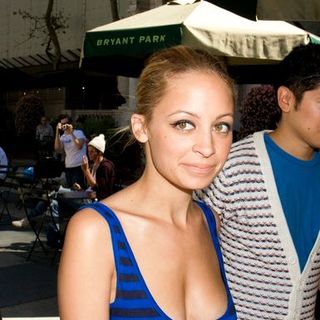 Becoming a mother has affected positively that she is willing to put aside her celebrity-socialite status to make homemade food for her baby daughter Harlow Winter Kate Madden. In an interview with People magazine, she talks about the kind of food she makes for her infant.

"Her first food was sweet potatoes and she loved it," Nicole revealed. She went on revealing that she also "purees steamed vegetables" and "mashes up everything from apples to green beans and bananas" for Harlow. "She ate the whole thing and it was all over the place - in her hair, on her nose, everywhere!" she added.

News
>
Movie News
October 11, 2008 04:51:33 GMT

The second trailer of "" and considerably a longer one has been premiered. The movie starring , chronicles the life of Jew under Nazi regiment, the vengeance and salvation in the tumultuous time of World War II.

Unlike the that shows the appalling condition and the brutality under the Nazi rule, the new trailer is focused more into the vengeance done by the grown up brothers and their followers. Narrated by Craig's character, Tuvia Bielski, some scenes show how the Jews work together, trained as warriors who will seek revenge for the killing of their loved ones.

News
>
Movie News
October 11, 2008 04:16:30 GMT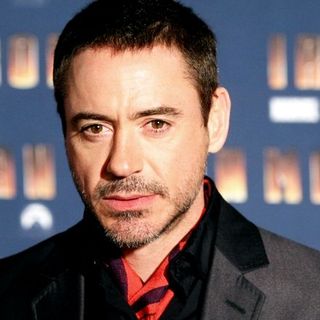 is seen for the first time in the role of Sherlock Holmes through a bunch of pictures from the filming of Guy Ritchie's "". Posted on both and , the pics are taken from the shooting in Central London on Friday, October 10.

While director Ritchie and some extras are seen in the pictures, there's no sighting of or yet who will reportedly star as Dr. John Watson and Irene Alder respectively. There's also the picture where Downey is discussing with his stunt double on how to jump off the building.

News
>
Music News
October 11, 2008 04:12:39 GMT

' music video for her new single "Womanizer" has finally been premiered. Directed by Joseph Kahn, the video begins with Britney lying in a sauna completely nude. It then switches to a capture of her wearing a gray satin robe with a black bra peeking out in a supposed-to-be kitchen, cooking meal for her man.

Britney then appears in his lover's office, dressed like a secretary with short black hair and glasses. She and many of the other workers dance around him while she calls him a "womanizer". In another segment of the video, Britney plays a waitress wearing a black vest with red tattoos on her arm, and dark auburn hair. She dances around him once again calling him a "womanizer" as he tries to flirt with her. At the end of the video, Britney throws him onto a bed and throws a blanket on top of him.

News
>
Celebrity Gossip
October 11, 2008 04:00:15 GMT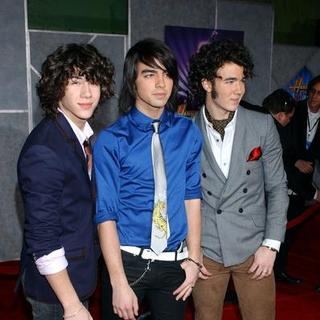 Having been tied to a number of promotional stops in Paris to boost the sales of their latest album "", enjoyed a break, having snacks stop and shopping excursion in France's largest city Friday, October 10. Accompanied by their bodyguard Big Rob, the popular siblings also took time for a little sight-seeing and visited the Centre Pompidou.

Earlier in the day and accompanied their brother heading for the Louis Vuitton store. In between times, Joe checked out some of Paris' culinary delights, stopping at a nearby restaurant to buy a sandwich.