News
>
Celebrity Gossip
October 06, 2008 04:41:24 GMT
LaKisha Jones officially ended her single status when she wed financial adviser Larry Davis on Sunday afternoon, October 5 at the Beverly Wilshire Hotel in Beverly Hills, California. There were 50 family and friends attending the nuptials. Some of her fellow "" castmates were also in attendance, including Haley Scarnato, Melinda Doolittle, Gina Glocksen and Sanjaya Malakar.

The wedding had the theme of "old Hollywood black and white" and was held in the ForbesLife Penthouse Suite. Keeping with the event's theme, there were "white round candles perched on floating black stands and red rose petals dotted the floor," People reports.

News
>
Music News
October 06, 2008 04:19:45 GMT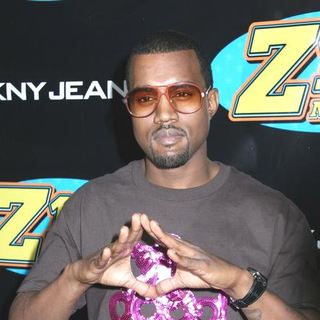 has previewed a new song that will appear on his upcoming album "". During a guest appearance at 's Los Angeles concert on Friday, October 3, the rapper showed the audience a taste of his "Heartless".

West initially assisted T.I. on the song "Swagger Like Us" and went on with his equally new single "Love Lockdown". He then previewed "Heartless" that contains "how could you be so heartless" within the lyrics, before stopping abruptly saying that he didn't want it to end up on YouTube.

News
>
Movie News
October 06, 2008 04:19:13 GMT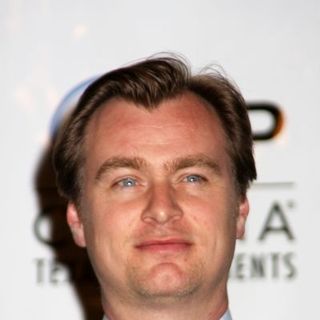 Following earlier speculation that "Batman 3" , another interesting rumor about the follow-up movie of "" has surfaced. This time, it is said via Film School Rejects that the latest issue of Production Weekly has put director Christopher Nolan in the status of being involved in the project.

Before fans putting high hopes on Nolan signing back in, it should be noticed that there are yet confirmation on the matter from either Warner Bros. Pictures or Nolan himself. Meanwhile, a Warner Brothers executive through IESB has recently on the production to begin in February 2009.

News
>
Movie News
October 06, 2008 03:38:58 GMT

An alleged full-plot synopsis of "The First Avenger: Captain America" has been published in the latest issue of Production Weekly. Uncovered via Cinema Blend, the storyline exposes some interesting tidbits on the introduction of the superhero character before and during the second World War until he becomes the Avengers' leader.

The synopsis read, "Born during the Great Depression, Steve Rogers grew up a frail youth in a poor family. Horrified by the newsreel footage of the Nazis in Europe, Rogers was inspired to enlist in the army. However, because of his frailty and sickness, he was rejected. Overhearing the boy's earnest plea, General Chester Phillips offered Rogers the opportunity to take part in a special experiment...Operation: Rebirth."

News
>
TV News
October 06, 2008 03:35:19 GMT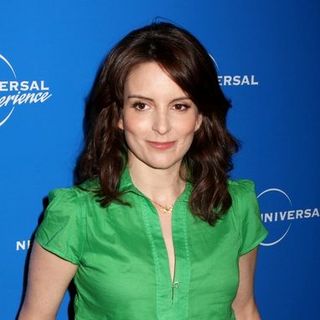 Third time's a charm, has returned as Sarah Palin again on "" October 4 episode that sent the show's rating sky-rocketing. The comedienne spoofed Palin's Vice President Debate with her Democratic rival Joe Bidden last week at Washington University in St. Louis, Letterman.

Playing Bidden was "SNL" cast member Jason Sudekis while serving the moderator seat as Gwen Ifill was . As Ifill, Latifah read out some rules of the debate including when she said, "Due to the historically low expectations for Gov. Palin, were she simply to do an adequate job tonight, at no point cry, faint, run out of the building or vomit, you should consider the debate a tie."

News
>
Celebrity Gossip
October 06, 2008 03:26:43 GMT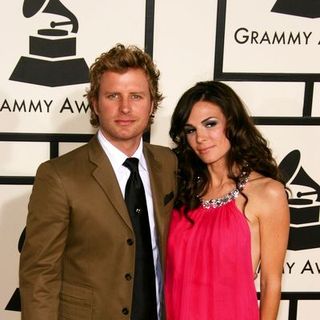 Having been married since the year of 2005, it wasn't until Saturday, October 4 that and his wife Cassidy Black welcomed the arrival of their first child together, a baby girl, whom they named Evalyn Day Bentley. She was born just before midnight at Vanderbilt University Medical Center in Nashville, People reports.

The newborn baby weighed 7 lbs., 10 oz. at time of birth. According to Dierks, the baby's name was derived from Cassidy's maternal grandmother Evalyn, while the middle name was chosen because he and Cassidy "just liked the word 'Day' - it's a hopeful word." And so, they will simply call her "Evie".

News
>
TV News
October 06, 2008 03:15:26 GMT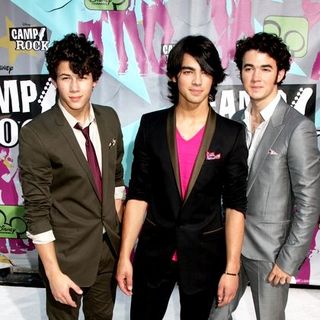 Having a number of work commitments to fulfill, stop by ABC's "" to show some love, support and help for the Akers family, whose oldest child Christian has Chrohn's Disease and two daughters, Brooke and Faith, are suffering from Spinal Muscular Atrophy that left them confined to their beds. Besides having meet-and-greet session with the young children, the brothers also sang them a song.

Traveling to West Chester, Ohio to tell the Akers family they will have their home being renovated in only seven days, "Extreme Makeover: Home Edition" filmed , , and meeting the family in San Francisco where they've been sent on vacation while their house is being remodeled. They shook hands with the kids who consider them as their idols and Brooke even had the chance to kiss one of the famous siblings.

News
>
Movie News
October 06, 2008 03:11:41 GMT

On Sunday, October 5, Bloody-Disgusting reported that two more horror movies, "" and "", have fallen into After Dark Horrorfest III's line-up for their "8 Films to Die for". The additional two films join the five previously announced collections that include "", "", "", "" and "".

"Dying Breed" is a horror thriller from director Jody Dwyer. It is said to be inspired by the legends of a 19th-century cannibal and an extinct tiger and tells the story of four friends who discover deathly mystery lurking in Australian bush. Meanwhile, "Autopsy" comes from one of the "" writers, Adam Gierasch. The Seven Arts Pictures film centers its story on a woman in search of her injured boyfriend in a bizarre and dangerous hospital.

News
>
Music News
October 06, 2008 02:28:12 GMT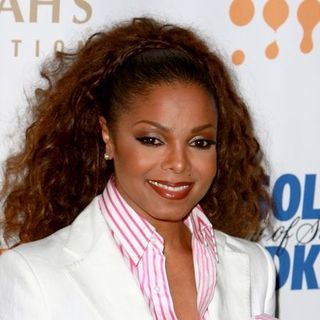 was supposed to be back on touring duty on Saturday, October 4 in Greensboro, North Carolina but she has postponed the plan, canceling three more shows due to her mystery illness. Her rep sent an e-mail to Associated Press, announcing that three more shows are scrapped.

Those not being able to witness the concert on schedule beside Greensboro are the Sunday gig in Atlanta and a third one on Tuesday in Fort Lauderdale. According to the singer's rep, the date in Atlanta has been rescheduled for October 19, 2008 while others that have also been scrapped will be rescheduled at later dates to be announced. Jackson asked people to keep their tickets for the postponed shows.

News
>
Movie News
October 06, 2008 02:17:08 GMT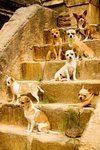 "" takes a big bite at the North American three-day weekend box office by debuting at #1 position. Exceeding many expectations with $29.3 million, the Walt Disney Pictures flick about a lost chihuahua trying to find its way home pushes aside last week topper "" by collecting approximately ten million more than the crime thriller.

Played in 3,215 theaters across the country, "Chihuahua" marks the best Disney's opening ever for October. Expressing the studio's excitement over the success of the family comedy flick, Disney's president of distribution Chuck Viane let out, "In a market with seven new pictures, it's terrific to be the No. 1 movie. It's not easy to compete when there is that much distraction and people are being pulled in every direction"

News
>
Celebrity Gossip
October 06, 2008 02:13:55 GMT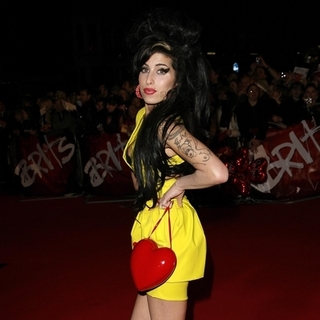 New report has just surfaced that troubled singer is considering a switch to controversial religion Scientology in a bid to kick her drugs habit and get her life back on the right track. British tabloid the Daily Mirror reported the church of Scientology is reaching out to her, urging her to try its Narconon drugs program, which it claims has helped hundreds of people kick the habit.

"She had a call from the celebrity branch of the Church Of Scientology. She thinks they got her number through one of the American music producers who worked on her '' album", a source close to Amy informed the Daily Mirror. "They told her they wanted to help her beat drugs and could tailor-make a program so she wouldn't have to go to a residential center. She liked that idea because her husband Blake is out of prison soon and wouldn't want to be away from him when he's finally freed."

News
>
TV News
October 04, 2008 07:51:37 GMT

New season of "" has been kicked off on Friday, October 3, and following that CBS have given fans a treat with a glimpse into episode 4.02. Bringing up the question whether there is life after death, the footage reveals that the near-death experience faced by 's character leaves him believing in ghost as he now can hear them speaking though unable to see them. Now, he teams up with Melinda to help the lost souls.

The October 10 episode is entitled "Big Chills" and it will tell the story when Melinda gets back in touch with some of her high school classmates after a mysterious death of a classmate. Thinking that her dead friend, Lucas, is haunting her after discovering his body, a former popular classmate Grace Adams contacts Melinda. Soon, it is unveiled that Grace, Lucas, and another friend have covered up an accidental death that happened ten years ago instead of reporting it to the police. The new episode will see guest-starring as Grace.

News
>
Music News
October 04, 2008 07:43:41 GMT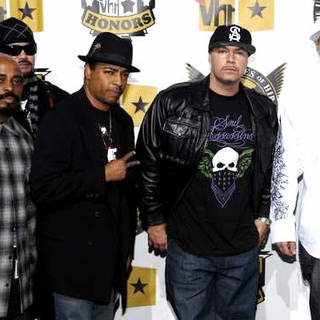 On Thursday, October 2, Hammerstein Ballroom in NYC became the hot spot for Hip-Hop icons, when VH1 rolled down its red carpet for the fifth annual "VH1 Hip Hop Honors". Hosted by comedian , the event paid tribute to , , Naughty by Nature, Slick Rick and Too $hort this year.

Hill in particular was introduced by and the group stormed out to the stage for performances of "DJ Scratch Intro", "How Could I Just Kill a Man" and "(Rock) Superstar". The second tribute was opened by actress Joe Bryant. A number of artists like , and brought 's hits like "A Roller Skating Jam Named 'Saturdays,'" "Stakes Is High," while the group topped it off with "Me, Myself and I" and a remix of "Buddy!".

News
>
Celebrity Gossip
October 04, 2008 07:25:15 GMT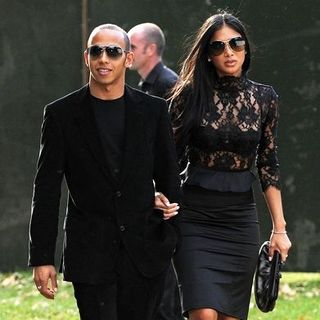 Having some time off from their work commitments, and flew to Paris to have a romantic break for two. They were seen spending the day shopping, dining and kissing.

In the afternoon, Lewis spent his time buying lingerie as present for Nicole. He, as reported by Mail Online, sought the advice of a professional for the perfect gift for his leading lady. After that he took her to a candlelight dinner at a Parisian restaurant to enjoy some French cooking.

News
>
TV News
October 04, 2008 07:21:48 GMT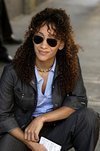 A promotional video for the next episode of "" has arrived. Teasing what to expect in the episode 5.02, "Decoy Effect", the footage focuses on the case the FBI team are trying to solve. Still, the stake is put even higher when a kidnapped woman is shot to death while trying to run away after being forced to withdraw a number of money out of an ATM.

The October 10 episode puts the team in a new case when they have to investigate a pattern of increased ATM kidnappings. But, when one of the abducted women is murdered, they desperately need to find the mastermind behind the kidnapping before another victim falls. Running out of choice and time, the team resort to the using of decoy.