News
>
Celebrity Gossip
November 24, 2008 03:23:17 GMT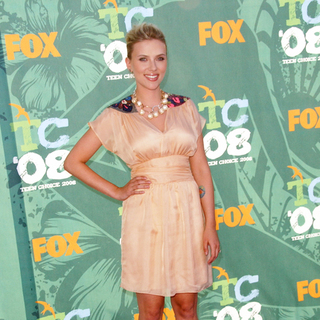 Newlyweds and reportedly have been discussing the best time for the actress to get pregnant as they are desperate to start a family "sooner, rather than later". Chicago Sun-Times' Bill Zwecker claims to have been told by a source that "Scarlett is keen to be a young mom and does not plan to be the sort of women who leaves motherhood too late and starts worrying about her biological clock ticking."

And now that Scarlett has done filming her new movie "" and won't start working on her next big screen project "" until late next year, rumor has it, the movie beauty and Ryan might think the time is right for her to conceive. The celebrity couple even is reported to be contemplating adopting a child from an American inner city.

News
>
Music News
November 24, 2008 03:16:50 GMT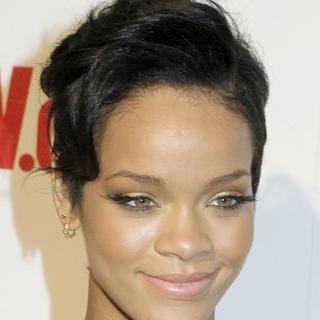 2008 American Music Awards has been held on November 23 and winners from six categories of the awards have been announced. From Los Angeles' Nokia Theatre, it was revealed that and have been named as some of the artists bringing home the Sunday-night trophies.

In Soul/Rhythm & Soul Music category, Rihanna wins "Favorite Female Artist", beating down and . Meanwhile, in Country Music group, Rascal Flatts grab honor for "Favorite Band, Duo or Group", winning over and .

News
>
Movie News
November 24, 2008 03:14:33 GMT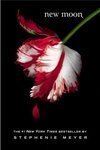 Following a stunning opening day of "" on Friday, November 21, Summit Entertainment have come out with a great news for "New Moon", the sequel to the romantic vampire drama on Saturday, November 22. In , the studio announced that the second "Twilight" movie are officially en route.

Though mentioning no further detail, such as the cast, director, release date or an actual start of production date, about the movie based on Stephenie Meyer's second novel of her Twilight series, the press release included Meyer's comment on the "New Moon" adaptation. "I don't think any other author has had a more positive experience with the makers of her movie adaptation than I have had with Summit Entertainment," she said. "I'm thrilled to have the chance to work with them again on New Moon."

News
>
Celebrity Gossip
November 24, 2008 02:42:35 GMT
Hollywood hottie has openly admitted she has crush on "High School Musical" star . "I'm obsessed with him," so she tells Page Six.

She, however, doesn't detail on what makes her admiring Zac. She, instead, simply says, "What you don't know is that Zac and I are the same person ... it's like Janet and Michael [Jackson], we are the same person."

News
>
Movie News
November 24, 2008 02:37:34 GMT

Proven to be one of the much awaited movies in 2008, "" has taken a giant bite out of the North American box office. Screened in about 3,419 theaters across the U.S. over the three-day weekend, the romantic vampire drama sells $69.6 million, dethroning James Bond's 22nd movie "" and besting over -voicing animation "".

Drawing in a huge number of teenage girls, the Stephenie Meyer's bestselling novel adaptation has made an impressive $20,636 per theater, according to Sunday morning estimates. With the huge opening bow, this Catherine Hardwicke's film has etched a new record as biggest opening ever for a female director, overshadowing the $41.1 million previous record set by Mimi Leder's "Deep Impact" in 1998.

News
>
Music News
November 24, 2008 02:18:32 GMT

After four-year hiatus, give fans clues on how they will be hitting the road again and entering the studio for recording sessions. Bringing out the news are the band's members themselves as they are posting a comical chat involving a talk on the possible touring and recording plans.

During the chat, keyboardist Tom Dumont said, "I have cabin fever. Maybe we should play some shows or something." Singer answered humorously, poking fun at her need for second hand to help her with her kids. "I think we should go out now. I don't think we should wait. Pack up the babies and get a bunch of nannies. So fun! Would be so inspiring to get out there and play all those songs again."

News
>
Celebrity Gossip
November 24, 2008 02:03:16 GMT
and have sparked speculation that they are dating after they reportedly were seen "full-on making out" at her 45th birthday bash, held at new L.A. hot spot Luau in Beverly Hills on Friday, November 21. Prior to that, the twosome was also seen together at the restaurant's opening a couple of weeks ago, during when they spent the night in deep conversation.

People, which broke the report on Saturday, November 22, quoted an onlooker as saying that both Nicollette and David "arrived separately and even started dinner at different booths." The actress, who wore a sequined gold dress, was seen enjoying lychee martinis throughout the night and also a specialty cake that read "Happy Birthday Princessa."

News
>
Movie News
November 22, 2008 07:47:29 GMT

reached out to MTV, sharing his excitement concerning to have him playing the next Hulk's villain, The Leader, in the sequel of -starring movie "". He said, "I know Gale Ann was talking to you guys about that recently, and I liked hearing it."

Nelson also revealed that he and Norton have sat together discussing their blockbuster experience during the filming of dramedy "", where he also plays alongside Norton. "We talked about ['Hulk'] a little bit, yeah; we made some jokes about it. It's all good, and I really do hope [the sequel] happens, for all sorts of reasons. But yeah, we did, we had a great time on 'Hulk' together. I'm eager to do 'Hulk 2' if they make it," he recalled.

News
>
TV News
November 22, 2008 07:22:52 GMT

New clip of "" episode 2.10 has been released. The recently released clip features John Connor and Derek Reese having a little argument about a situation happening on the episode in relation to three dots.

On the episode entitled "Strange Things Happen at the One Two Point", Sarah Connor's obsession with the three dots leads her to a company that she believes may have Andy Goode's Turk. Meanwhile, Jesse's plan complicates matters. Also, Catherine Weaver introduces Lila Ellison to someone very important.

News
>
Celebrity Gossip
November 22, 2008 07:03:39 GMT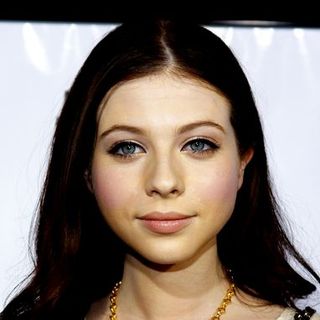 TV and film actress has shared to US Weekly about her excitement of having playing her on-screen father in the upcoming New Line Cinema's "Seventeen Again", claiming she was "hysterical" when she first learned about the idea. She just couldn't be happier about being in the same scene with the actor that she wants to "wear a shirt to the 17 Again premiere that says 'Zac Efron's My Daddy!'"

"I don't think his girlfriend would like it much!" she jokingly told the publication at the Reebok "Flash" event on Wednesday, November 19 in N.Y.C. "Seventeen Again" itself, which is of comedy genre, tells the story of a guy, Mike O'Donnell, whose life didn't quite turn out how he wanted it to and wishes he could go back to his high school years and change it. The movie won't hit the U.S. theaters until April next year.

News
>
Music News
November 22, 2008 06:29:30 GMT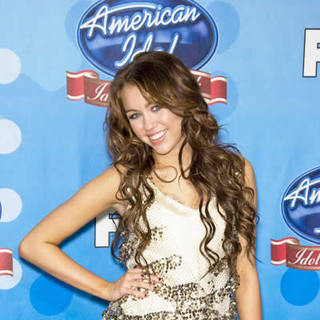 has revealed that one of her biggest goals is to record a country music album, following her father's footstep. "I would love to," she told MTV when asked about the possibility to go country. "That's something I would want to do."

Revealing further, Miley said, "I would love to work with Dolly []. If I would do anything, I would want to collaborate with her." She continued adding, "I would love to do something, at one point, if I get to go back to Nashville. I would love to work with her again 'cause she's just fabulous. She's always so done-up. I think that'd be fun to work with someone as legendary as she is."

News
>
Celebrity Gossip
November 22, 2008 06:18:25 GMT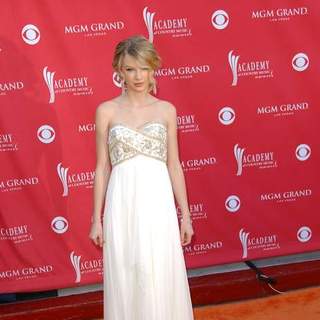 Just like people in common, admits she likes to read gossip blogs too, referring to "Just Jared and Perez Hilton" among the blogs that she likes to visit. Besides reading "what's going on with celebrities," she also likes "to have things to talk about" concerning the issues she finds in those blogs.

"I'm in the makeup chair a lot talking to people and I'm like, 'So, did you hear that so-and-so was dating so-and-so and that they were seen last night and that they ordered salads?'" she reveals. "It's not like you can just make movies and sing songs and people aren't going to want to know who you're dating and where you're eating. I'm curious about that too. I'll admit that."

News
>
TV News
November 22, 2008 06:14:28 GMT

The production of "" has experienced a sudden delay. The delay reportedly happened after a car crash accident during a scene filming on the "30 Rock" set in Long Island City on November 19 night.

According to the New York Post, the accident happened because the road where the shoot took place was very crowded. "Everyone was waiting to film when this cab came out of nowhere, the street was very narrow and there was nowhere for anyone to run, so we all just stood and watched in disbelief as it hurtled down the street and smashed into another car," states the New York Post's source.

News
>
Celebrity Gossip
November 22, 2008 05:06:44 GMT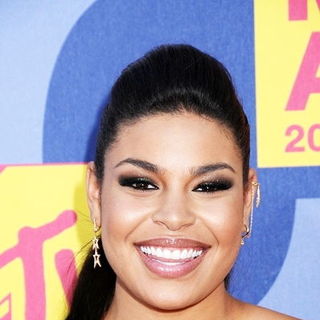 Expanding her career beyond singing, takes over the role of the new celebrity designer for young women's clothing retailer Wet Seal, which she admits to be "so excited" about. "Wet Seal and I have been able to create a line of clothing that will appeal to more girls than ever before! The holiday season is my favorite time of year, and I can't wait to see girls look cute, feel good and celebrate in style!," so she says about her forthcoming fashion design.

Called "Sparks," Jordin's line for Wet Seal is a holiday dresses line that ranges in size from XS to XL and in price from $30 to $55. An assortment of the holiday dresses will be delivered to stores just in time for Thanksgiving and will later include casual apparel and accessories. The dresses, meanwhile, have been available online at .

News
>
TV News
November 22, 2008 04:49:02 GMT

"" will soon switch faces from the beloved head of department, Gil Grissom, to well-known pathologist, Dr. Raymond Langston. A first look into as Langston has been given out through some pictures and a new CBS promo for the episode 9.09, titled "19 Down" where Langston will make his first appearance.

The switching was explained as 's departure from the show after 9 seasons playing Grissom. Langston's introduction to the show will be marked when Grissom secretly joins Langston's class to gain access to an infamous serial killer, "Dick & Jane Killer". The episode will air December 11 at 9/8c.