News
>
Celebrity Gossip
July 18, 2007 07:15:30 GMT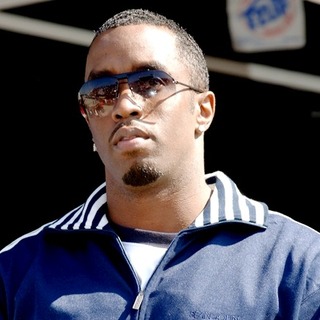 is facing financial problem, literally. The hip hop mogul is reported to be facing a $1.2 million childcare bill. His recent split from longterm girlfriend Kim Porter, according to celebrity divorce lawyer Raoul Felder, may cost him such amount per year in child support payment.

Diddy already giving a $30,000 child support a month to Misa Hylton-Brim who is the mother of his son Justin Combs. And "there is no reason that Ms. Porter shouldn't be able to get close to 100,000 dollars or more per month in child support," New York Post quoted Raoul as saying.

News
>
Music News
July 18, 2007 07:04:45 GMT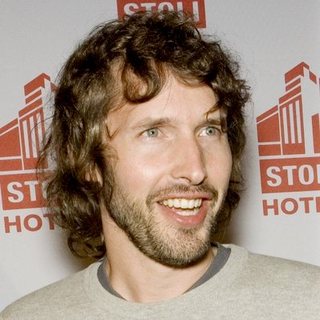 James Blunt's debut album "" has just passed 's "" to be the best selling U.K. album in the 21st Century. The CD has sold 3,020,490 copies, four thousand copies more than Dido's 1999 album sale.

As money keeps pouring in, James has been struck with a legal case following the multi-selling album's royalties. Producer Lukas Burton claimed that he has the right to the royalties after he penned six songs within the album. James is now suing back Burton by providing testimony that he was indeed the sole writer.

News
>
Movie News
July 18, 2007 06:57:24 GMT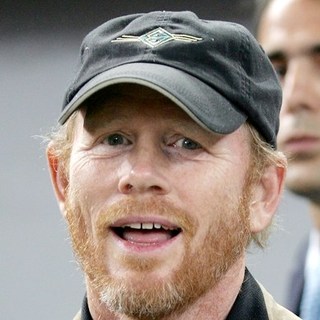 Realizing his intention to make "" his new directing stint, renowned filmmaker Ron Howard has finally laid his hands on the project which Universal Pictures has been developing since January, Variety has confirmed.

In carrying out the task, Howard thereby will work it on from the script penned by Oscar-nominated scribe Noah Baumbach, widely known for his writing effort in 2005's "." "" helmer, in the meantime, is also poised to handle producing matters alongside Imagine Entertainment's topper Brian Grazer.

News
>
Celebrity Gossip
July 18, 2007 06:40:31 GMT
is in the headlines again. Not for his music nor for selling her sister on eBay. The singer has just had the piano he used to compose his hit "You're Beautiful" sold for a whopping £1,200 at an auction at London house Bonhams.

The music instrument, put on sale at the auction by buyers of the singer's Fulham flat where he previously lived with his sister, was sold to an unnamed bidder who wants to give it to his six-year-old daughter, who is said to be a big Blunt fan and is also learning to play the piano.

News
>
Music News
July 18, 2007 06:30:49 GMT

Australia's very own heavy metal band is confirmed having their highly-anticipated album under way. The band whose latest effort was 2000's "" has begun crystallizing their materials into a record which will be followed by a tour.

"Malcom and Angus (Young) are in the studio," frontman Brian Johnson said at New Jersey's Classic Rock Cares gig. "There's an album in the works, and a tour, too, I think. The boys are working on something special. They don't want to do just another album."

News
>
Celebrity Gossip
July 18, 2007 06:20:20 GMT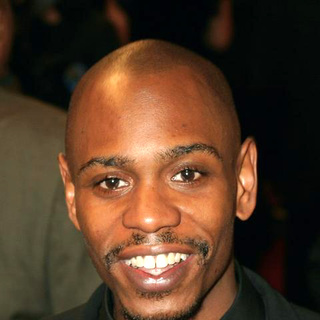 was en-route to the hospital over the weekend. The famous comedian was hospitalized in a San Francisco emergency room Saturday July 14th and was released a few hours later, his publicist has confirmed.

Exhaustion and dehydration cited as the reasons for the hospitalization. No other details have been released but his publicist makes sure that Chappelle is fine, saying "It was exhaustion; he had been traveling. He's fine."

News
>
Music News
July 18, 2007 06:06:01 GMT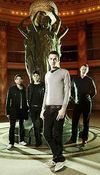 Indie rock act have decided to pull title track as their second single from sophomore set "". The British band will have it launched on both 7" vinyl CD and digital download on September 3.

The song "An End Has a Start" was originally prepared as the album's first single but then, "Smokers Outside the Hospital Doors" was released online on June 11 to give early impact. The album itself was released June 25 and had enjoyed #1 post in U.K. Album Chart for one week.

News
>
Celebrity Gossip
July 18, 2007 05:18:15 GMT
left his US soccer debut for the Los Angeles Galaxy, supposed to happen Saturday July 21st, in doubt because of an injured left ankle Monday July 16th.

The soccer stud was unable to participate in an intrasquad scrimmage on Monday because his left ankle, which was injured early last month while playing for England in a Euro 2008 qualifying game, remained swollen and sore, thus leaving doubt on his weekend US debut.

News
>
Movie News
July 18, 2007 04:49:46 GMT

Submitting another lauded behind-the-screen name into the project, The Weinstein Company has hired Oscar-nominated scribe Michael Tolkin to pen for "", its big screen adaptation of the 1982 Broadway musical which turns out to be based on the Fellini film "8½."

"Michael's unique understanding of show business and the creative process will help create a clever and sexy film," The Weinstein Co.'s honcho Harvey Weinstein commented, praising Tolkin to be the perfect man for the stint.

News
>
Celebrity Gossip
July 18, 2007 04:48:57 GMT

No stranger to late night partying, is going to head back to Vegas as she's been booked to host the opening of LAX nightclub next month.

The club representative tells People Tuesday July 17th, "Britney Spears will host the grand opening" of the club, which is slated to take place August 31st in the Luxor Hotel. It is not yet clear if the troubled pop singer and mother of two will perform as well. But fear not for we'll be sure to let you know.

News
>
Music News
July 18, 2007 04:47:46 GMT
is the predicted frontrunner of 2007 Nationwide Mercury Prize, an award that appreciates best 12 British records in the last 12 months. The only heavy competition running alongside the Sheffield band's "" is 's "".

Of all the 12 nominees, Arctic and Winehouse have been marked by William Hill as favorites to claim the prize, with odds of 4/1. Arctic was last year's winner through "" and if they are to win again this year then the band would be the first act to win the prize two times in a row.

News
>
Movie News
July 18, 2007 04:10:42 GMT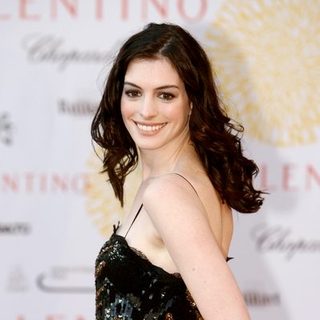 Being open on what she will do next, starlet has informed Blackfilm while promoting her upcoming movie "" that she is going to film a new big screen project titled "Dancing with Shiva" this fall under the direction of Baldwin-born filmmaker Jonathan Demme.

Last seen in theaters as Andy Sachs in the acclaimed "" last year, Hathaway further revealed that the flick will be a dark comedy and that fellow actress Debra Winger has already been cast to play his mother. As for her character, the beauty eagerly gave out useful tidbit saying she would portray an ex-model who has been in and out of rehab for ten years.

News
>
Celebrity Gossip
July 18, 2007 04:01:28 GMT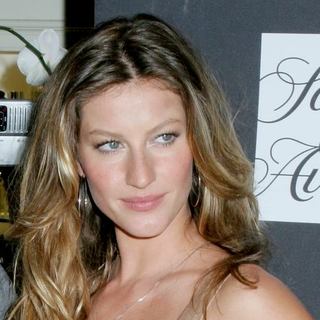 Hot on the heels of her joining rock band for the music video of their upcoming song, creates another media headline yet again as she's included in the list of Forbes magazine's Highest Paid Supermodels. With a total earning estimated at $33M per year at her 33-years age, the Brazilian hottie is considered as the highest paid, placed on the No.1 spot on the list.

Following her at the 2nd spot is troubled supermodel who's taking in $9M from her various contracts. German babe comes in at 3rd spot with $8M, ahead of at No. 4 and at No. 5, both of whom earn $6M.

News
>
Movie News
July 18, 2007 03:37:03 GMT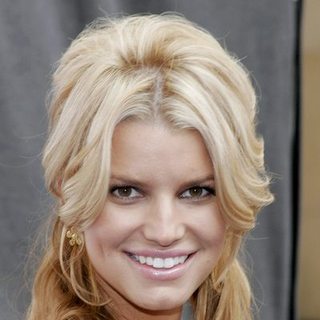 All crew members aboard, "" has finally started its filming process in Shreveport, Louisiana, Family Room Entertainment Corporation, of which wholly owned subsidiary Emmett/Furla Films is providing producing services for the comedy, has officially announced.

Featuring in the lead role, pic follows the pop sensation's character, a pampered star, who concludes to enroll in the Marines in the hopes of winning approval from a producer and a studio who considers her unsuitable for an upcoming military-themed movie. Also cast is Jill Marie Jones who is playing the star's fellow recruit and close friend.

News
>
Celebrity Gossip
July 18, 2007 03:25:49 GMT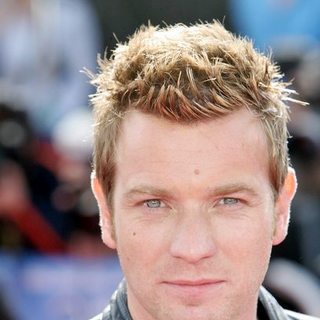 An actor who has had significant success in mainstream, indie and art house film, is giving hand to promote perfume. The hunk has signed a deal with Coty Inc. to front its latest male scent.

"Ewan McGregor is a natural choice. Not only is he one of the most talented actors of his generation, but he also has a charisma and an authenticity that will be very important for the new Davidoff fragrance," said Franoise Mariez of Coty Prestige in announcing their partnership Tuesday July 17th.