News
>
Music News
October 11, 2008 05:50:55 GMT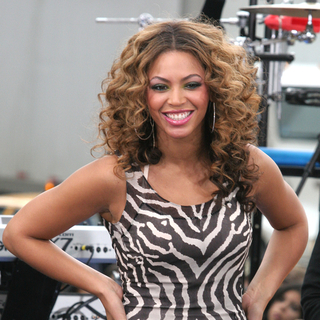 recently reveals the the concept behind her "If I Were a Boy" music video is similar to 2003 comedy drama "" where two people switch their parts. "It's kind of like 'Freaky Friday'," she speaks of the music video.

"In the beginning of the video, my husband makes me breakfast and he's excited about it, and I kind of don't have time to eat," the singer says. "As a police officer, I have a male partner and the video goes through our days. My husband's at work and has attractive girls flirting with him but he declines their advances. I have a guy flirting with me, and I flirt back."

News
>
Celebrity Gossip
October 11, 2008 05:04:21 GMT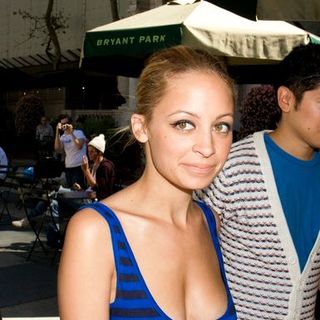 Becoming a mother has affected positively that she is willing to put aside her celebrity-socialite status to make homemade food for her baby daughter Harlow Winter Kate Madden. In an interview with People magazine, she talks about the kind of food she makes for her infant.

"Her first food was sweet potatoes and she loved it," Nicole revealed. She went on revealing that she also "purees steamed vegetables" and "mashes up everything from apples to green beans and bananas" for Harlow. "She ate the whole thing and it was all over the place - in her hair, on her nose, everywhere!" she added.

News
>
Movie News
October 11, 2008 04:51:33 GMT

The second trailer of "" and considerably a longer one has been premiered. The movie starring , chronicles the life of Jew under Nazi regiment, the vengeance and salvation in the tumultuous time of World War II.

Unlike the that shows the appalling condition and the brutality under the Nazi rule, the new trailer is focused more into the vengeance done by the grown up brothers and their followers. Narrated by Craig's character, Tuvia Bielski, some scenes show how the Jews work together, trained as warriors who will seek revenge for the killing of their loved ones.

News
>
Movie News
October 11, 2008 04:16:30 GMT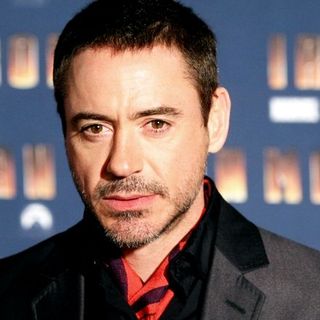 is seen for the first time in the role of Sherlock Holmes through a bunch of pictures from the filming of Guy Ritchie's "". Posted on both and , the pics are taken from the shooting in Central London on Friday, October 10.

While director Ritchie and some extras are seen in the pictures, there's no sighting of or yet who will reportedly star as Dr. John Watson and Irene Alder respectively. There's also the picture where Downey is discussing with his stunt double on how to jump off the building.

News
>
Music News
October 11, 2008 04:12:39 GMT

' music video for her new single "Womanizer" has finally been premiered. Directed by Joseph Kahn, the video begins with Britney lying in a sauna completely nude. It then switches to a capture of her wearing a gray satin robe with a black bra peeking out in a supposed-to-be kitchen, cooking meal for her man.

Britney then appears in his lover's office, dressed like a secretary with short black hair and glasses. She and many of the other workers dance around him while she calls him a "womanizer". In another segment of the video, Britney plays a waitress wearing a black vest with red tattoos on her arm, and dark auburn hair. She dances around him once again calling him a "womanizer" as he tries to flirt with her. At the end of the video, Britney throws him onto a bed and throws a blanket on top of him.

News
>
Celebrity Gossip
October 11, 2008 04:00:15 GMT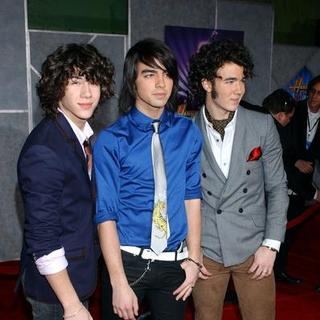 Having been tied to a number of promotional stops in Paris to boost the sales of their latest album "", enjoyed a break, having snacks stop and shopping excursion in France's largest city Friday, October 10. Accompanied by their bodyguard Big Rob, the popular siblings also took time for a little sight-seeing and visited the Centre Pompidou.

Earlier in the day and accompanied their brother heading for the Louis Vuitton store. In between times, Joe checked out some of Paris' culinary delights, stopping at a nearby restaurant to buy a sandwich.

News
>
TV News
October 11, 2008 03:53:31 GMT

Jay Manuel has given a strong statement dealing with his new pilot with J. Alexander, "", declaring that it is not a spin-off. His announcement stated that the new series is not a spin-off of "", not a straight-up makeover show, and the original series is still in place.

As reported previously, "Model"'s personalities, Jay and J. Alexander, will collaborate on the new pilot of "Operation Fabulous" which will be aired on The CW, the same TV network of the original series. "It is definitely not a spin-off. I can definitely say that. This is a new series that is a separate world from "Model" and will really help women try to elevate their lives," Jay said.

News
>
Celebrity Gossip
October 11, 2008 03:42:06 GMT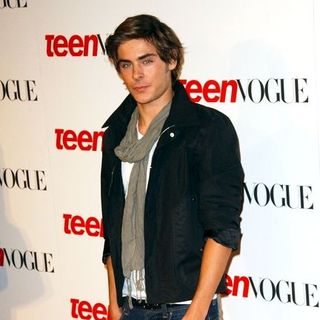 New rumor has just surfaced by the hour that has been approached to star in Broadway play "Equus," baring his flesh for the role of Alan Strang, taking it away from . According to The Sun, the "High School Musical" heartthrob let slip that matter during the London premiere of "."

"You know that Daniel Radcliffe role on Broadway, well it's been mentioned," so he told the press. There has yet comment from people behind the production about approaching Zac for the controversial role.

News
>
Music News
October 11, 2008 03:38:44 GMT

Hot pop girl group have dropped a music video in support of their second single "I Hate This Part". Co-produced by Lucas Secon and Wayne Hector, the song is ballad tune with slow-jammed sound which is taken from the band's just-released album "".

Speaking of the video, Nicole says that it becomes a place to show out their different emotional sides. "We're gonna explore all different emotional sides to this song that we're making this video. It's probably one of the closer songs to me on this album," she explains in a statement.

News
>
TV News
October 11, 2008 03:14:01 GMT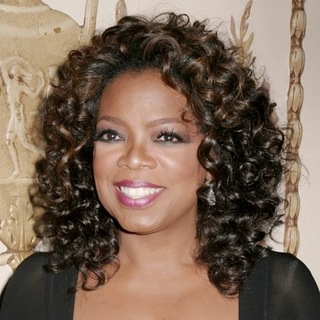 NBC has let out the promo for a "" episode where makes a cameo as herself. The sneak peek provides the view when Liz Lemon sits next to Oprah in a return flight from Chicago to New York. Excited by the fact, Lemon overreacts and does the extremes.

The clip also contains the sneak peek to the upcoming star-studded episodes including the ones with and in it. The former's episode is scheduled for November 13 while the latter will arrive one week after that on November 20. The multiple Emmy-winning show also presents on the season opener on October 30.

News
>
Music News
October 11, 2008 02:51:29 GMT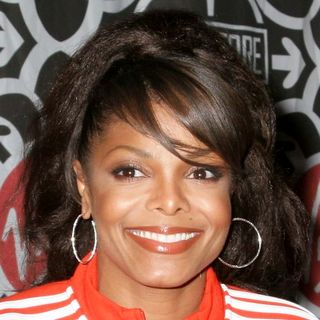 Despite an announcement from her tour promoter Live Nation saying that will continue to hit the road for her "Rock Witchu" tour, the 42-year-old singer has once again canceled another date from her scheduled roadshow. "Janet Jackson's anticipated return to her 'Rock Witchu' tour tomorrow (10/11) in Uncasville, CT, has been postponed due to doctor's orders," an announcement posted on her reveals.

"Tickets will be honored for the rescheduled date," the term of ticket refund is explained further on the statement. "An announcement will be made soon regarding a rescheduled date for this show and previously postponed shows."

News
>
TV News
October 11, 2008 02:34:13 GMT

Next week, "" will present a "Monster Movies" episode where all mythical creatures like Dracula, Werewolves and Mummy come to life and attack human. A preview of the episode yesterday, and a new webclip from the October 16 episode has also been provided by The CW.

While Count Dracula is regarded as an imaginary character living only in movies, it's not the case that Dean stumbles upon. After discovering a fang bite mark on a woman's neck during the Oktoberfest, Dean goes out to investigate only to encounter the Dracula himself, or so it is. While in a struggle, Dean is able to tear off the Dracula's ear easily, raising suspicion that it is mere shape-shifter demon terrorizing the town as iconic monsters from the old Hollywood movies.

News
>
Celebrity Gossip
October 11, 2008 02:19:26 GMT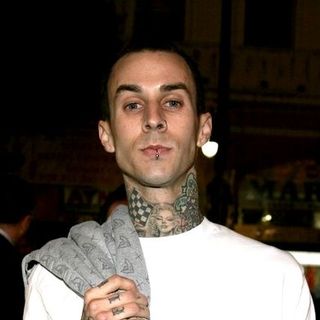 Still mourning the death of his personal assistant, Lil Chris Baker, and security guard, Charles "Che" Still, who were among the people killed in the on September 19, is honoring them with a limited-edition of t-shirts. It is reported that his clothing label Famous Stars and Straps is producing exclusive t-shirts to celebrate the lives of both men.

The black t-shirt, designed by pro skateboarder and Famous Stars manager Felix Arguelles and artist Maxx "maxx242" Gramajo, features a cross on its front part. Chris' name is printed vertically inside the cross and Che's name horizontally. Below the cross, on the bottom of its right side, there's the word "family" on it.

News
>
Celebrity Gossip
October 11, 2008 02:10:36 GMT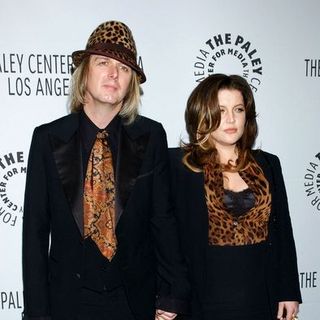 gave birth to twin girls Friday, October 10 at Los Robles Hospital and Medical Center in Thousand Oaks, California. Just Jared cited Star magazine, which broke the news, as reporting her musician husband Michael Lockwood was by her side and so did her children Danielle Riley and Benjamin Storm, whom she has with then husband Danny Keough.

Details of the newborn infants have not yet been released as of press time. Neither Lisa nor her camp has issued a statement about the new additions.

News
>
Music News
October 11, 2008 02:07:46 GMT

A music video in an attempt to promote 's dance/electropop single "Cobrastyle" has been released. The video mostly shows the singer captured in all-white scenes, singing the tune with a band backing her up and two men painting abstract graffiti on the wall behind the crew. At some points, the Swedish singer is poured with various paints and colored powders, making her face and hair no longer white.

"Cobrastyle" is a song performed by Swedish band Teddybears featuring Mad Cobra from their 2004 album "". The track was then covered by Robyn on the international edition of her 2005 self-titled album and is also featured on her 2006 mini album "The Rakamonie". Robyn's version of the song peaked at number 26 on Billboard Hot Dance Club Play chart since it was released in 2005.