News
>
Celebrity Gossip
August 04, 2007 03:35:25 GMT
It takes a while for to finally come out with his acknowledgment that he is the father of Melanie Brown's daughter, Angel Iris Murphy Brown. And when he finally does it, he does it in the biggest way possible.

After months of chatter and speculation, the actor-comedian has on Friday August 3rd publicly acknowledged he's fathering a daughter with Scary Spice, less than 48 hours after the former Spice Girl filed a paternity suit against him.

News
>
Movie News
August 04, 2007 03:29:50 GMT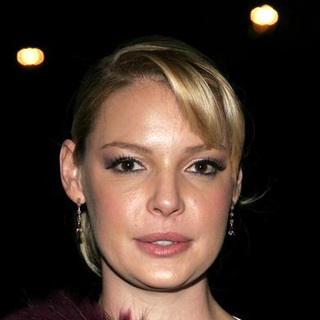 Successful in becoming an accomplished actress, now is preparing to spark a new profession as film producer.

According to The Hollywood Reporter, the beauty has established her own production company with her manager mother Nancy Heigl and is currently setting up an untitled action comedy which she will also star in.

News
>
Movie News
August 04, 2007 03:02:12 GMT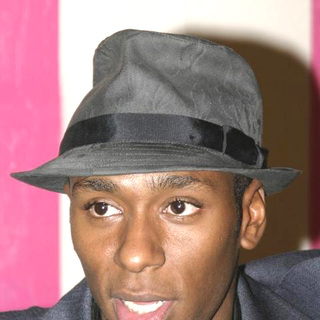 Already recognized as one of only a handful of rappers who have garnered critical approval for their acting work, has found himself a starring role in an indie feature titled "Bury Me Standing", a comedic drama about life, death, and the madness that follows when two people meet, BlackFilm.com has reported.

Also starring and Alfre Woodward, project examines a young woman's reflections on death, a memorial, and a "family" that is forced to face its greatest fears when a young man suddenly dies. Washington will portray a character named Mod who makes a deal with Gloria, a mother who is mourning her son played by Woodward, to give away her unborn baby in exchange for her house.

News
>
Celebrity Gossip
August 04, 2007 02:52:06 GMT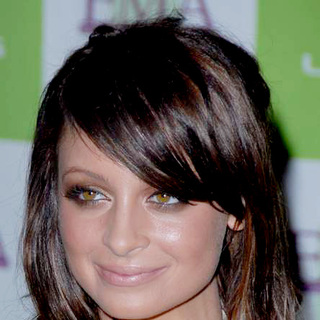 He said, she said. Not long after daddy addressed her DUI sentence and pregnancy, comes out with her denial on the persistent eating disorder rumors, claiming she never had one yet is taking her diet very seriously, especially after she found out she's expecting a child.

In an exclusive interview with Diane Sawyer, aired Friday August 3rd on "20/20" at 10 p.m. EDT, the used-to-be tiny socialite insisted, "No, I do not have an eating disorder. I've never had an eating disorder, ever. It's anxiety, it's stress, it's just, it's just not being careful." Meanwhile, she also apologized for not aware early on that her being skinny could send negative message to young girls. "I'm really sorry for not accepting that earlier. It just, it took me a while."

News
>
Music News
August 04, 2007 02:40:49 GMT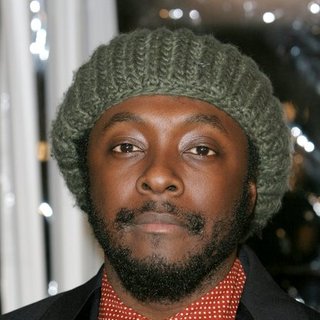 aside, member is practicing his yet another solo project which would be his third. Titled "Song About Girls", the album has pulled out its lead single "I Got It From My Mama" as well as its music video for the song.

Interestingly, like many musicians gearing solo project after being a group, Will also had his time. "I was like, 'How and why should I put out a solo project?' I could just do another Black Eyed Peas record," he said. But all in all, he was on to get the spotlight while revealing that there's no Black Eyed Peas record coming out in near future.

News
>
Movie News
August 04, 2007 02:07:53 GMT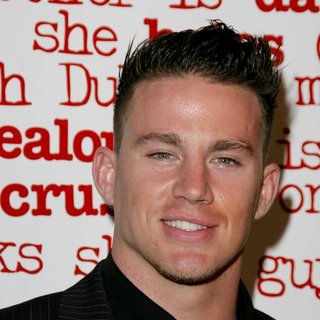 Prepare to see the different side of in the future as the hot star will soon go full-force in showing his physical strength and fighting ability onscreen.

Yes, the striking actor has been cast as the lead in an untitled fight movie coming from Rogue Pictures, which will reunite him with director Dito Montiel after their collaboration in last year's "." Project finds him as a young man scraping a living scalping tickets in New York City who becomes involved in the underground sport after a chance encounter with a street-fighting coach.

News
>
Celebrity Gossip
August 04, 2007 01:57:20 GMT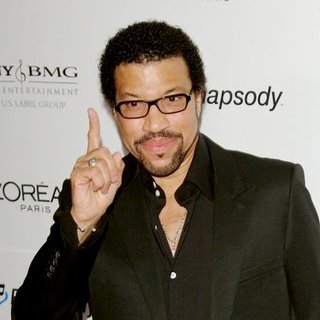 DUI sentence and pregnancy. Poppa is breaking his silence over the many issues surrounding his daughter . In the first ever comment he made since the reality TV star was sentenced to four days in jail and publicly announced her pregnancy, the R&B and soul singer simply says that his 25-years-old daughter has "made some mistakes in her life," but that he raised her to take responsibility for her behavior.

"She has not blamed others for her problems and is growing up very quickly, albeit in the heat of the media spotlight," the 58-year-old man told . "My father taught me to stand straight and take whatever punishment or hardships were the result of my own actions, and I am proud that I was able to hand that philosophy down to my daughter."

News
>
Movie News
August 03, 2007 09:59:04 GMT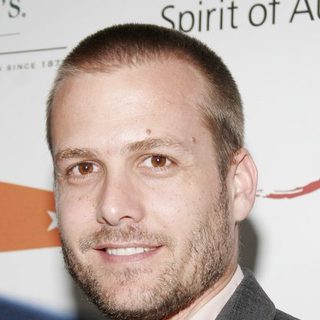 Finally the search for male lead in "" is concluded now that Lionsgate Films and director Frank Miller have found the appropriate one to assume the role, who turns out to be , fresh from Michael Lehmann-directed "."

Macht will then assume the role of the titular character, described as a man who has faked his own death so he can battle crime from the shadows of Central City. The Bronx-born actor landed the part after making his way to impress the filmmakers in the audition for the flick, which Miller insisted to carry out in looking for actor to play the role.

News
>
Movie News
August 03, 2007 09:57:36 GMT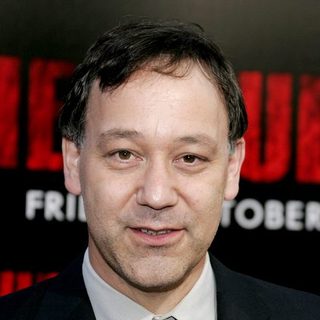 Seems someone has already been eyed to take directing reins on Legendary Pictures and Warner Bros. Pictures' mythology flick "." IESB.net has come up with a very interesting tidbit from its sources claiming the two film companies are keen to have Sam Raimi as the director of the project, a remake of Desmond Davis' 1981 cult classic of the same name.

The site further informed that the "Spider-Man" trilogy helmer so far is the only one being tipped for the position while also pointing out that Warner Bros. may have offered him everything "under the sun" as the studio is willing to do anything to lock the man into a multi-picture deal.

News
>
Music News
August 03, 2007 09:47:44 GMT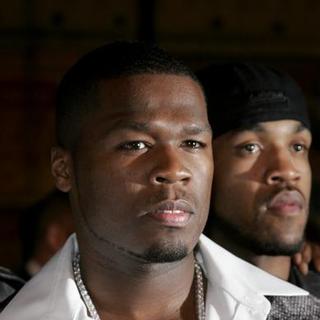 's music video on 'Ayo Technology' has leaked online. The song that is done with has been circulating video web sharing on August 2, the same day BET getting the right to its premiere.

The rapper had to travel to London last month with Justin and to do the video shooting. "The technology portion of the song is definitely in the music video," 50 told MTV of the set. "There's things that are going to be in it that you aren't actually seeing while we're shooting it right now. And so after they get it, they'll go in post [production] and start adding effects to it, it'll turn into a whole other thing. But it's exciting."

News
>
Music News
August 03, 2007 09:24:41 GMT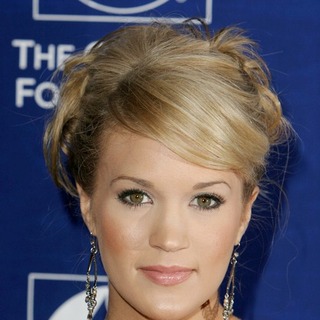 has released the lead single of her highly-anticipated sophomore album. 'So Small' was released on July 31 both on CD single format and digital download.

She described the song as a 'feeling' on "how people invest so much of their time and energy into things that aren't really important, and you don't really realize that until it's too late. We're all guilty of it, as I know I am, of just letting silly things get in the way. The smallest thing can almost ruin my day, and at some point, I realize, 'Good gracious, Carrie! What are you doing?' I have a great life, and we need to remember the things that are truly important."

News
>
Movie News
August 03, 2007 09:21:42 GMT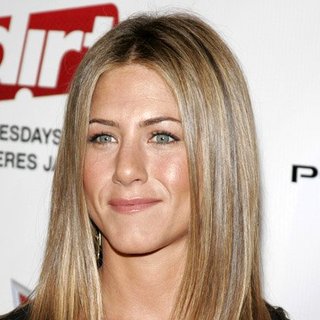 Landing a new stint for her film resume, has struck deals to topline a romantic comedy titled "", which Sidney Kimmel is financing through his eponymous production company for MGM to distribute.

Set to act opposite "" star , the beauty is reported to become a traveling saleswoman who sells cheap art to small companies and motels. Things go beyond her expectations when she gets pursued all over the States by an an aimless, underachieving assistant motel manager, played by Zahn, whom she has a fling with at one of her stops.

News
>
Movie News
August 03, 2007 08:34:39 GMT
Providing next look on the upcoming movie, Walt Disney Pictures has put online a new trailer for "", which the studio previously premiered during its panel at this year's San Diego Comic-Con.

Just like most trailers these days, the clip, placed on , is available in HD format besides those in high, medium, and low resolution, in the meantime giving the viewers a lot more hints about the plot of the action adventure.

News
>
Music News
August 03, 2007 08:20:57 GMT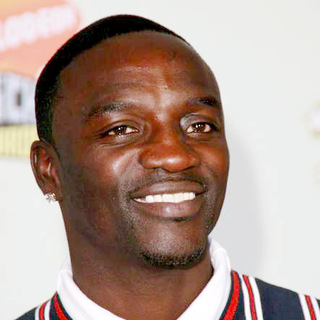 , already gaining 2.6 million sales, is fattening his second album "" with bonus tracks and a DVD. Details have come up on this special edition that will be put on shelves August 28 through Konvict/Upfront/SRC/Universal Motown.

The album will now contain a soundtrack featuring aptly called "Rush", a yet-untitled new song and "Sorry, Blame It on Me". The latest being the song he wrote following the controversy that he performed a graphic sex scene with an underage girl in a Trinidad concert.

News
>
Movie News
August 03, 2007 07:50:48 GMT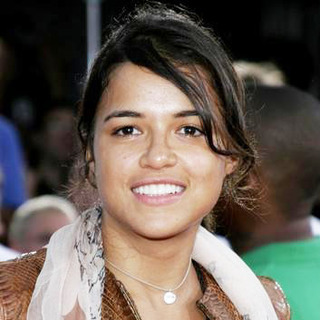 Landing feet as the latest additions in the cast lineup, and have both been picked up to fill in the remaining roles in James Cameron's ambitious performance-capture flick "", Variety has revealed.

A $190 million hybrid of live action and animation produced under 20th Century Fox, pic centers on a wounded ex-marine assigned to settle and exploit an exotic planet rich in bio-diversity who eventually crosses over to lead the indigenous race in a battle for survival. Lang is informed to play a seasoned Marine Corps colonel who travels to the planet to take charge of its troops while Rodriguez will portray an ex-Marine pilot.