News
>
Celebrity Gossip
August 22, 2008 03:43:55 GMT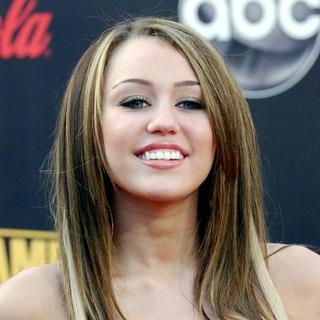 It won't be until November 23 later this year that will turn 16 years old. But, the actress-singer has had a big and fun plan to mark her birthday. She's going to celebrate early, holding a bash at California's Disneyland on October 5 for friends and fans to attend.

On having a birthday bash at the resort, Miley told Entertainment Tonight that she loves roller coaster very much and so wants to have fun with it during the day. "I love roller coasters," so she said. "I only turn 16 once, so it's going to be an awesome party with my favorite rides, hanging out with friends, fireworks and more."

News
>
Music News
August 22, 2008 03:29:08 GMT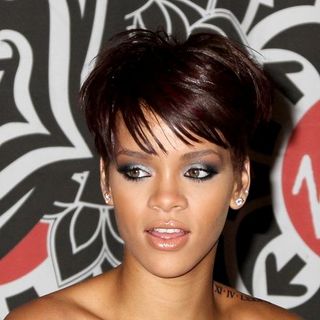 The longer list of artists slated to grace the stage of MTV Video Music Awards this year has been released. Joining the previously confirmed acts such as , and are , and .

Rihanna in particular will perform her charting single "Disturbia" while rock band Paramore are scheduled to play "Misery Business". Pink, in the mean time, will bring out her brand new hit "So What" and perform it live on the stage for the first time. MTV said that the list of performers will grow in the coming weeks along with the announcement of the presenters.

News
>
Movie News
August 22, 2008 03:06:49 GMT

"" director Jon Favreau has brought a great news about the development of the superhero's sequel. The successful filmmaker has revealed that the work on "" has been kicked off with he and his team starting to develop the follow-up movie of the hit blockbuster movie.

Acknowledging that no official announcement has been made over the matter, he gave out the confirmation to L.A. Times. "We're working on it now," the helmer of family fantasy "" and 's Christmas-themed comedy "" gushed, "which hasn't been officially announced. It will be released in 2010."

News
>
Celebrity Gossip
August 22, 2008 03:00:08 GMT
It was just last weekend that and made their union official in a private nuptials, but the couple have talked about having kids already. Discussing on the option, they openly share their story and hope to People magazine in its latest issue, which features their wedding album and exclusive interview with them.

Considering to have children to form a family, Portia admitted that she and Ellen "go back and forth" with the thought. "I don't know if it's our immediate future. It's something we talk about every few months," she revealed further.

News
>
Music News
August 22, 2008 03:00:08 GMT

Single anthem for cancer campaign called "Just Stand Up" has been surfaced. As , a dozen of female singers have come together with producer Antonio Reid and to record a track in support of a program conducted by ground-breaking cancer research "Stand Up to Cancer (SU2C)". Singers who will be featured in the song include , , , , , aka Fergie, , , and many more.

The Antonio-initiated single is aimed at raising public awareness on cancer that has been noted as a main cause for human death. The singers will perform the song for the first time on CBS, ABC, and NBC during a live free-commercial show on September 5. Other supporters also come from Hollywood actresses, such as and . They will help to either appear or answer phone callers during its TV premiere.

News
>
Movie News
August 22, 2008 02:19:43 GMT
Though highly-anticipated by many, the 22nd James Bond movie, "", unmistakably won't be greeting its fans on the big screen as scheduled. On Thursday, August 21, Columbia Pictures and Metro-Goldwyn-Mayer Pictures have released an announcement about their decision to make a change in its theatrical release date pushing it back a week later than its original plan.

Initially slated to hit theaters on November 7, "Quantum" is now bumped to November 14, the same day Baz Luhrmann's romantic drama starring and , "", and MGM comedy "" get their wide release. The Marc Forster-directed spy action film was moved back to take advantage of the forthcoming Thanksgiving holiday as it sees to debut one week closer to Thanksgiving weekend.

News
>
Celebrity Gossip
August 22, 2008 02:07:52 GMT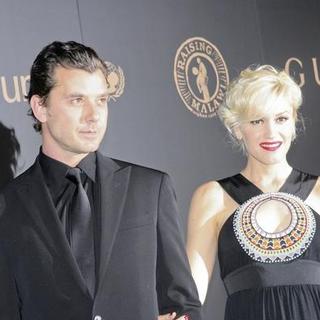 The long-awaited second baby of and has been born. The singer gave birth to a baby boy Thursday, August 21 at Cedars-Sinai Medical Center in Los Angeles.

The happy couple named their newborn infant Zuma Nesta Rock Rossdale. He was born at 12:46 P.M. and weighed 8 1/2 lbs. He joins older brother Kingston, who turned 2 in May.

News
>
Music News
August 22, 2008 01:49:02 GMT

Just a week after he the on-set photos of "Miss Independent", rapper releases its music video to public. The second single is taken from the list of his upcoming "" tracks. The second studio effort is scheduled to arrive on the market next month on September 16 with the first single "Closer" already released in April and gained heavy spin in radios.

The music video, which is produced by Robot film, is directed by Chris Robinson, the same director that helped making her "You Don't Know My Name" music video. It co-stars R&B singers Keri Hilson and , and Hollywood actresses and . The video mostly features London as a savvy business woman. At some points, the scene shows Ne-Yo dancing with some guys but it mostly focuses on a display of office which is full of sexy, beautiful and independent women.

News
>
Music News
August 21, 2008 09:30:25 GMT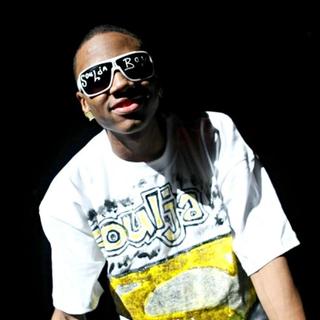 has fixed release schedule for his upcoming sophomore album "iSouljaBoy". The new effort will come out on November 18. The title of the album is set to honor today's advanced technology, like iTunes.

One of the new songs that has recently been leaked is called "Turn My Swag On" but it is unclear whether the single will be listed in his upcoming album or not. Furthermore, he has refused to reveal the title of his first single but he confirms that the song will not debut on radios. Instead, it will be heard for the first time on the same day of its music video premiere.

News
>
Music News
August 21, 2008 09:20:58 GMT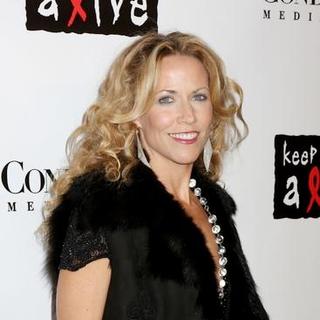 In a bid to encourage young people to participate in voting for the upcoming presidential campaign, will give away her music for free. She announced on Wednesday, August 20 that she will give the first 50,000 people who register themselves to vote, a free digital copy of her album "".

"I hope people wake up and emotionally engage in issues," the singer said in a phone interview with The Associated Press. She added that "Detours" actually is the perfect reflection of what's going around the world that may contribute to the vote. "It's about the issues that everyone's talking about, but there's a lot of hope. At this moment in my life, writing about anything else would be uninteresting and impossible because I feel such urgency," she added.

News
>
Music News
August 21, 2008 09:00:08 GMT

British band have decided to change their musical direction in their upcoming seventh studio effort "". Their lead vocalist Noel Gallagher says that the new album will be the place for them to work on something less mainstream.

In an interview with BBC6, Noel states that he and the other band mates will get rid of usual sounds that people often hear on radios. "It's not Britpop, let's put it that way. It's not our usual thing," says he. "Some of it sounds a bit glam. There's no pop singles on it. I'd be amazed if anything else gets on the radio past the first single." Furthermore, he reveals that he will play drums on some of the tracks. "It's just really exciting, three of the tracks have got two drummers on, me and Zak Starkey playing drums," he adds, thrilled.

News
>
Movie News
August 21, 2008 08:53:01 GMT

The international trailer of Ron Howard-directed drama film focused on the series of interview between British TV broadcaster David Frost and former U.S. President Richard Nixon, "", has been unearthed. The trailer which spoken language remains in English is subtitled in German.

Reuniting the two original stars of the Peter Morgan's play the movie is based on, and , "Frost/Nixon" tells Nixon's story after he was kicked out of the the Oval Office due to the Watergate scandal. It will relive the battle of wits interview he had with Frost three years after he remained silent on the scandal.

News
>
Celebrity Gossip
August 21, 2008 08:47:26 GMT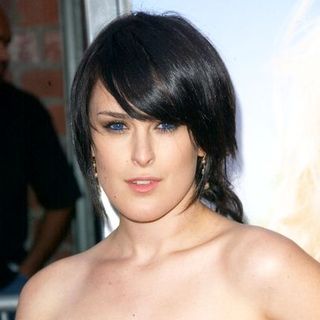 Returning home to Los Angeles after attending the screening of her latest film "" in New York City on Monday, August 18, was seen at LAX with a guy who supposedly is her boyfriend. The two were seen loving it up during their time at the airport.

Rumer, who's the daughter of famous celebs and her then husband , was seen wearing a white t-shirt, grey scarf, black trousers, and grey flat shoes. She looked relax, enjoying her time to chat with the guy, identified as Michael Alberti.

News
>
Movie News
August 21, 2008 08:20:10 GMT

A series of photos from Richard Linklater's upcoming romantic drama "" has been unveiled. The four brand new images focus on giving movie lovers a first look into the two leading characters portrayed by and as well as the set photo with Linklater explaining something to McKay.

Leaving his "High School Musical" image behind, Efron can be seen posing as seventeen-year-old Richard Samuels. On one of the pictures, he can be seen sitting on a theater chair with a script on his hands, while on another picture, he can be seen holding drum sticks while talking with Welles. Additionally, one other photo displays Welles standing in front of applauding audience.

News
>
Music News
August 21, 2008 08:17:01 GMT

There could be a whole new album from this year after a report said that there are many unused songs in the band's inventory. The Sun reported that the writing sessions of "", released in June this year, was so productive that the cut songs can make up a new compilation set.

The band worked on "Viva" with producer Brian Eno and spawned an album which has successful chart history. It was sold 721,000 copies on the first week and went on going platinum in U.S. "The Viva La Vida sessions were incredibly fruitful," a source told The Sun. "They gelled brilliantly with Brian and recorded much more music than they could fit on one album."