News
>
Music News
October 24, 2008 08:08:58 GMT

has debuted a music video for his brand new song "Numba 1 (Tide Is High)". Directed by Gil Green, who also helped making music videos for 's "Lollipop" and 's "We Takin' Over", the video features a cameo appearance from , who also lends her vocals to the song. It begins with Offishall walking into an R&B dancing party and he performs the song with Hilson for the guests.

"Numba 1" is a Supa Dups-produced single which is a cover version of The Paragons' 1967 reggae song "The Tide Is High". The song that appears on Offishall's September-9 release "" is the latest version of the "Tide Is High", which only features .

News
>
TV News
October 24, 2008 07:56:39 GMT

The Halloween fever is taking over the next episode of "". Sam and Dean will race to find a witch named Tracy who is sacrificing human lives in order to summon a dangerous demon while Castiel returns with Uriel, a specialist angel who wants to smite the town.

Sam disobeys orders from Uriel to not interfere with certain demons who attack both the brothers and the town, so Uriel threatens their lives. The episode will be titled "It's The Great Pumpkin, Sam Winchester" and aired on The CW October 30 at 9/8c.

News
>
Movie News
October 24, 2008 07:56:31 GMT

Getting a title, "Alvin and the Chipmunks: The Squeakuel", the sequel to "", has also been given a new release date schedule. The latest report from Variety claimed that the 20th Century Fox have pushed the sequel forward, putting it on a 2009 slate.

Revealing further on the new schedule, the news site reported that the animation movie about the harmony singing chipmunks will be opened in the theaters starting on Christmas Day, December 25, 2009, instead of its initial date on March 19, 2010. With the new date, the sequel will have to be up against another animation movie from Walt Disney Pictures, "".

News
>
Celebrity Gossip
October 24, 2008 07:42:49 GMT
Internet report that claimed and her musician husband are planning to adopt a baby from Korea has been confirmed by the movie beauty herself. Attending the Peter Alexander Boutique launch party Tuesday night, October 21 in Los Angeles, she told Access Hollywood in a brief interview that she does have adoption in her mind and so does with Josh.

"[Adoption is] sort of something we're looking into doing in the future," she admitted. "It's definitely something I'm very passionate about, have always felt passionately about." Nevertheless, Heigl stated she and Josh are in no rush to do it, revealing "I don't know exactly what the process is and how to go about it ... we haven't quite gotten there yet," jokingly adding, "We're still sort of newlyweds!"

News
>
Celebrity Gossip
October 24, 2008 06:57:50 GMT
is more than ready to get dressed for the forthcoming Halloween, telling New York Magazine's Vulture blog he's going to dress up as the pope. "I'm going to be the Pope," the hip-hop mogul said Wednesday, October 22 at a New York party which was held to celebrate his cover shoot for L'Uomo Vogue's October 2008 issue.

"I already bought the costume. The robe and the hat," Diddy revealed. "I got it from a secondhand costume store in Los Angeles." Aside from his costume plan, there have yet words if he would throw a star-studded Halloween party.

News
>
TV News
October 24, 2008 06:54:57 GMT

The six remaining models of "" will have a wonderful as well as astonishing journey to Europe. Once again, Analeigh Tipton, Elina Ivanova, Marjorie Conrad, Brittany "McKey" Sullivan, Samantha Potter, and Sheena Sakai will compete on the next episode entitled "Planes, Trains and Slow Automobiles".

The episode will show how the ladies pack their bags and head overseas to their European destination. Soon after they arrive in the foreign land, they must browse the city around to find the exact location of their temporary place to live during the rest of the competition.

News
>
Music News
October 24, 2008 06:51:37 GMT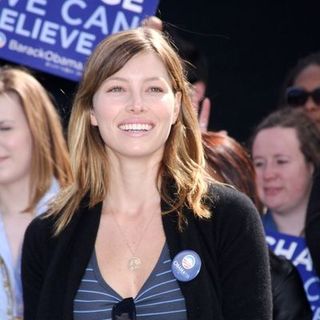 "" star, , is spotted visiting NightBird recording studios at the Sunset Marquis Hotel in California to attend one of her recording sessions for ""'s soundtrack. "She was recording vocals for the 'Easy Virtue' soundtrack," a source tells .

Speaking further about Biel's singing project, she reportedly teams up with music producer Marius De Vries to get the single done. Unfortunately, the song's title for the film, where she plays Larita, a devilish American divorcee who marries a naive Englishman, is still under wrap.

News
>
TV News
October 24, 2008 06:50:28 GMT

falls back to "" as the mean but "hunky" doctor Owen Hunt. He will be featured on the episode called "Life During Wartime", taking advances in his romantic relationship to Cristina.

Owen returns as the head of trauma, challenging both the attending doctor's methods and the residents' surgical abilities. He is graded as monster for not getting along with the doctors but one doctor catches his attention.

News
>
Movie News
October 24, 2008 06:32:52 GMT

"", the 3-D movie remake to the 1981 low-budget Canadian slasher movie, has just got its trailer revealed. The first trailer to the horror thriller has been outed first by IGN, and gives away glimpses of Valentine's Day Massacre, the horrific event from which all of the tragedy in Harmony begins to unravel, as well as the coming back of the blood-thirst killer.

In "Bloody Valentine", it is told that ten years after Tom Hanniger caused a terrible accident in the coal miner that led to the brutal murder of twenty-two people by Harry Warden, he returns to Harmony on a Valentine's Day. Haunted by the death of the innocent people, Hanniger tries to make amends with his past. But, his attempt to find peace is about to be disturbed as a killer who dons a miner mask and is armed with a pickaxe returns.

News
>
Music News
October 24, 2008 06:14:40 GMT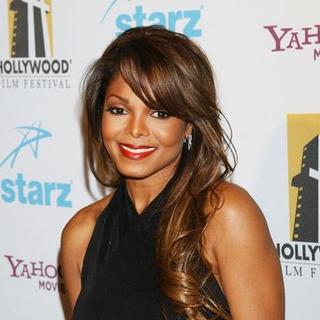 After suffering from a "rare form of migraine called vestibular migraine or migraine-associated vertigo" that required her to postpone several planned shows, comes out to thank her fans for their support during her ailment. "I'm backstage in Houston. I'm getting ready to start the show and I just want to say hey to all Jermaine's 'Living the Life' YouTubers. I want to thank you for all your messages and all your love and support when I wasn't feeling very well," she says.

On the video blog, Jackson and her boyfriend also deny rumors that the two had split. "Baby, they say you broke up with me because I threw up on you," Dupri laughs while saying. "How lame is that?" Jackson anwers. "Because you threw up on me ... Well, there's no real love there, is it?"

News
>
Celebrity Gossip
October 24, 2008 04:53:04 GMT

Having been engaged since December last year, and finally are ready to walk down the aisle and "are getting around to planning their nuptials," In Touch Weekly reports. A friend of her says that she has been on board, getting the best wedding planner, and she is already in talks with top notch fashion designer Karl Lagerfeld for a wedding dress.

"Fergie has just started interviewing wedding planners," the friend says in a statement. "She's also working with Chanel designer Karl Lagerfeld on getting her fantasy gown."

News
>
TV News
October 24, 2008 04:52:13 GMT
The old rivalry lights up again as Kimmie (guest star ) starts to show her true colors in "" 3.06, "Ugly Berry". The episode that will air on October 30 sees Kimmie and Betty restarting their high school feud as Kimmie attempts to steal the spotlight at Mode.

New citizen Ignacio prepares to vote for the first time while Hilda takes advantage of the increased election traffic to promote her shop, and Wilhelmina wants to hire a new financial officer (guest star ) whom Daniel can't stand.

News
>
Music News
October 24, 2008 04:50:12 GMT

The release of ' "" on November 25 through Best Buy will be celebrated with a giveaway product from soft drink company, Dr Pepper. "We never thought this day would come, but now that it's here all we can say is, The Dr Pepper's on us," Dr Pepper VP of marketing, Tony Jacobs, states.

Starting at 12:01 EST on November 23, people will have 24 hours to log on to . They can fill out an information form and later receive a coupon which is redeemable for one 20-oz Dr Pepper drink wherever the soft drink is sold. The coupon will expire on February 28, 2009.

News
>
Movie News
October 24, 2008 04:38:13 GMT

The Pearson family think they have got the ultimate family vacation as they head to their vacation home in Maine. However, soon after arriving to the house, they discover that they are not the only people staying in it since a friendly alien has found the house first. Though the alien is friendly, his friends aren't and they are ready to invade the house. Now, the kids have to gear up and defend their house with everything they have.

The time when one of the Pearson kids meets the friendly alien, the streaming in of the nasty aliens, and the battle preparation from the kids' part can be viewed through the newly-released trailer of "They Came from Upstairs", which is posted exclusively by . Relatively short, the video footage still helps to deliver what the movie is all about and teases out 's performance as Bethany Pearson.

News
>
TV News
October 24, 2008 04:33:44 GMT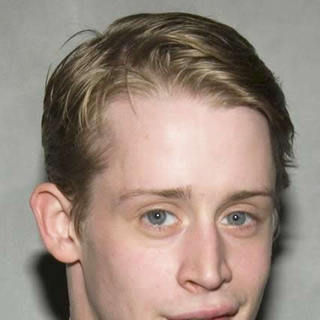 Another actor will contribute on NBC's upcoming series, "". The one and only "Home Alone" alum, , as reported by EW's Michael Ausiello, will play as the king's nephew, who was being exiled for mysterious reasons.

The airdate and number of episode where the actor will play are unrevealed yet. Macaulay will gather with the series' leading actors like , Christopher Egan, and Sebastian Stan. His entry is completing "Kings" guest stars list which consists of , and recently reported Miguel Ferrer ("Crossing Jordan"), Michael Stahl-David ("The Black Donnellys"), and ("Popular").