News
>
Celebrity Gossip
January 13, 2006 07:28:54 GMT
Wednesday January 11th was a happy day for and her musician husband, Mark Wilkerson. That day at 4:19 p.m. in Los Angeles, the couple welcomed their first child, a baby boy, given the name of Mason Walter Wilkerson.

Weighed in at 9 lbs "He was a little stubborn, but all is well," Hart told People Magazine. "Everyone is well, and we are all relieved," she continued.

News
>
Celebrity Gossip
January 13, 2006 07:14:43 GMT
won't be home alone again as he and longtime girlfriend reportedly planning to wed. The couple is reported shopping for an engagement ring after decided to wed.

Per In Touch magazine, both Culkin and Kunis were spotted trying to find a suitable ring checking out some jewelry shops in Beverly Hills on January 4. Rumors on the street mentioned they planned for a wedding ceremony this year.

News
>
Celebrity Gossip
January 13, 2006 06:54:24 GMT
, the actor of box office hit "," is reportedly going down the aisle. The star is reported to have asked his new girlfriend Tanya Haden to marry him.

Per In Touch magazine, Black reportedly proposed to Haden after Christmas with a $220,000 ring from Neil Lane jewelers. However, the report as-yet proven true. Just keep it here for more details.

News
>
Celebrity Gossip
January 13, 2006 06:34:04 GMT
Spanish actress has been honored by French government with a Knight in the Order of Arts and Letters in a ceremony held in Paris, France on January 11th. France's cultural minister Renaud Donnedieu de Vabres called her a "great European actress" thanks to her international film career, which includes roles in French, English, Italian and her native Spanish.

The minister said "It's France's role to be the ardent defender of cultural diversity and to recognize those who extend, with their talent, the culture of their country. I'm happy to have honored this great European actress." Speaking on the honor she got, Cruz remarked earnestly "I'm not sure that I deserve it, but I'll do my best so that you won't regret."

News
>
Celebrity Gossip
January 13, 2006 06:13:40 GMT
While many stars have been tapped as the presenters of the 63rd annual Golden Globe Awards, here comes new names added to the long list. They are , , , and .

All of them will join the already existed presenters slated to host the event to be telecast live on NBC Monday, January 16 (8 - 11:00 p.m. EST) at The Beverly Hilton.

News
>
Movie News
January 13, 2006 06:03:36 GMT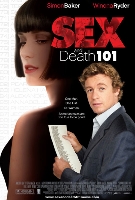 In chain with many new releases, Avenue Pictures is teaming with Sandbar Pictures to produce and finance Daniel Waters' project "."

Of comedy drama genre, the flick concerns a man whose life is upended by an email containing the names of every woman he's had sex with and every woman he ever will have sex with.

News
>
Music News
January 13, 2006 04:52:03 GMT
No joke, surprisingly secures the very top position of the album charts with his sophomore effort, "Unpredictable," sold another 131,000 copies for the week ended Sunday. This is the second time the star leads the US album charts, beats to second with her album "The Breakthrough" sold 118,000 copies.

Following them is , whose "Curtain Call" wins the 3rd place sold more than 100,000 copies. sold just 88,000 copies of their third album "First Impressions of Earth" to be at No. 4, just one place ahead of 's "Some Hearts" at 5th for the third week in a row, with 81,000 copies. 's "The Emancipation of Mimi," meanwhile, ups two places to No. 6 with 78,000.

News
>
Music News
January 13, 2006 04:34:51 GMT
Sad to say that fans of music group , referring to those in Japan to be more specific, have to wait a bit longer to see their idol performs in the country. Due to "an acute vocal cord problem" afflicting singer-guitarist , the band unfortunately has to postpone scheduled tour dates there.

Explaining on the cancellation, a recent message on the band's Web site read "As part of his treatment, the doctors have instructed Jack not to speak or sing for the next two weeks. We sincerely apologize to our Japanese fans and friends and hope to reschedule dates as soon as we can."

News
>
Celebrity Gossip
January 13, 2006 04:13:25 GMT
The life of famous rapper will get whole again following his plan to get married again with ex-wife Kim Mathers. Originally had their divorce finalized in 2001 after getting married for merely 2 years, the couple reconciled in late 2004.

Shortly thereafter, Kim applied for a license to marry Em with the license was to be ready on Thursday January 12th. From that point on, the twosome will have 30 days to remarry. Despite the fact that there weren't details released on the wedding date, Star magazine has published what it claimed was a copy of the couple's wedding invitation, which says the ceremony is set for Saturday.

News
>
Movie News
January 13, 2006 03:52:02 GMT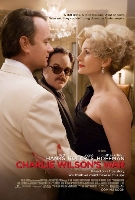 Hollywood beauty is about to team up with fellow to film an upcoming action drama flick entitled "." Per Variety, Roberts reportedly is still in talks to play the role of Joanne Herring, a big-haired and beautiful Texas socialite who influenced Wilson (Hank's part) to support the rebel cause.

Based on the book by George Crile, the film was written by Aaron Sorkin. In hand to produce is Hanks with Playtone partner Gary Goetzman. Production is slated for later this year.

News
>
Movie News
January 13, 2006 03:21:24 GMT
The 32nd Annual People's Choice Awards held Tuesday night January 10th has chosen the final episode in the Stars Wars saga, "," as Favorite Movie Drama and all-around Favorite Movie. In two other film categories, "" was named Top Comedy and "" was chosen as the Favorite Family Movie.

Named Favorite Male Movie Star was , while won the Favorite Female Movie Star category. Favorite Leading Lady honor went to , and the Favorite Leading Man was . , in addition, brought home Favorite Female Action Star prize, whereas won the Favorite Male Action Star.

News
>
Movie News
January 12, 2006 09:01:12 GMT
and director James Gray are teaming up for the upcoming film entitled "."

The action thriller genre, which script was written by Gray, is set against the turbulent world of Russian organized crime and an embattled NYC Police Department in the 1980s. A Russian narcotics gang has a hit list of NYPD officers and it is up to Joseph, a night club manager to save his brother Bobby and father who are next on this list.

News
>
Celebrity Gossip
January 12, 2006 08:34:44 GMT
Finally the truth is revealed. Though they've refused to admit their romance, and could deny the fact no more. The twosome is said to expecting their child together. Commenting on the rumors, Pitt's spokeswoman confirmed the news after US magazine People ran a story claiming Jolie was pregnant.

This what people around the world are waiting for. A confirmation on Pitt and Jolie relationship. And so, the baby's report is more than enough to satisfy public curiosity. Anyway, the baby, who will be the first biological offspring for both Jolie and Pitt, is expected to be delivered into the world this summer.

News
>
Celebrity Gossip
January 12, 2006 07:20:40 GMT
Grammy-winning rock band has on Wednesday January 11th confirmed that they've inked a deal marked their joint venture with Live Nation, the live entertainment company recently spun off by Clear Channel Communications Inc..

The agreement, expands on a partnership Korn created with EMI Group Plc in September, stated Live Nation, EMI and Korn will now partner and share in Korn's recording, publishing, touring, merchandising, sponsorship and other activities.

News
>
Celebrity Gossip
January 12, 2006 06:56:28 GMT
lead singer pleaded guilty on Wednesday January 11th to charges of heroin and cocaine possession.

The rocker was formally charged with possession of the drugs Monday, a Class A felony across the Pond, under the U.K.'s 1971 Misuse of Drugs Act, before previously was arrested in London in the early hours of Nov. 30, after being pulled over for driving in an "erratic manner."