News
>
Movie News
October 25, 2008 04:58:52 GMT

Fox Searchlight Pictures have presented the full length trailer of their upcoming drama biopic, "". Giving out more to the life-and-death story of than what has displayed earlier, the trailer chronicles B.I.G.'s childhood, his problems with police, his rise to stardom and the event leading to his murder.

Opened with a clip showing screaming crowd, the footage starts with an introduction to the legendary rapper, claiming him as "the greatest rapper of all time" and "a visionary of the hip hop world". It then flashes back to the time when he was a child, growing up in Brooklyn, New York and dealing drugs at an early age. Exposing his talent, the footage continues by displaying how he deals with his fame and his romance with two different women.

News
>
TV News
October 25, 2008 04:40:40 GMT

Striking while the iron is hot, "" executive producer Lorne Michaels tapped to return to the sketch show as current U.S. President George W. Bush. Ferrell did the parody on the show's "Weekend Update" on Thursday, October 23 night, appearing alongside 's now-famous impersonation of Sarah Palin.

Among the things that Ferrell's Bush discussed in the skit was the election of between John McCain and Barack Obama. He commented that the presidential candidates are "heavily patriotized" and "display much characterization" and then he offered McCain and Palin, a "prime time, heavily publicized network endorsement from George W. Bush".

News
>
Music News
October 25, 2008 04:37:56 GMT

support their brand new song "Save You" with a just-debuted music video. Starting with the band's in-studio performance, the music video continues with a capture of Jay Bouvier, the band's vocalist Pierre Bouvier's brother, and guitarist Jeff Stinco's mother Francine Bergeron-Stinco lying on the floor in a dimmed room alongside the other cancer survivors.

With a scene showing the people get off the floor one by one, Pierre screams verses, "If you fall/Stumble down/I'll pick you up off the ground." At the end of the video, the people, making cameo appearances, are revealed. Some of them are Kevin Hearn, , and .

News
>
TV News
October 25, 2008 04:37:25 GMT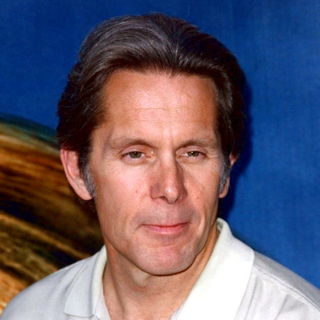 News for "" fans, "The West Wing" actor Gary Cole will be regularly seen on the series' upcoming season. Cole who is already joining as a guest star in its fifth season, has been asked to have a regular contribution for the series' sixth season.

It has been reported that the actor will reprise his role as Andrew Klein, an old friend of Ari Gold, played by . Cole, who is also known for his recurring role in "", has been asked for the new agreement after filming as a guest role for three episodes in the series' fifth season. His guest star appearance will be aired starting from November 2.

News
>
Celebrity Gossip
October 25, 2008 04:28:59 GMT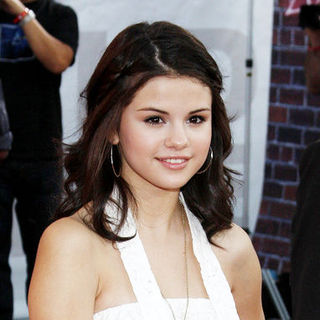 has nothing to hide when she is asked to comment on and 's much publicized romance despite the fact that she keeps her own love life under the radar. Expressing her praise for both of them, she even wishes all is well in their love relationship.

"I honestly think that she's adorable," Selena told US Weekly at the Comme des Garcons for H&M Collection preview in N.Y.C. on Thursday, October 23, when asked on what she thinks about fellow Disney star Miley. "I think she's really sweet."

News
>
Movie News
October 25, 2008 04:11:31 GMT

The for "" has posted a new clip from the rock musical thriller. Entitled "Chase the Morning", the three-minute plus clip reveals the scene where 's Shilo Wallace meets 's Blind Mag for the first time. In this musical number, Mag introduces herself as Shilo's godmother and shows her extraordinary ability.

In the year of 2056 where the planet has been devastated by the organ failure epidemic, one biotech company, GeneCo, comes out as a savior as it sells organ transplant. However, there is a catch behind it, if the person receiving the transplant fails to pay on schedule, he or she has to face the 'Repo' man. Amidst all of that, a girl with a rare blood disease is looking for a cure. Instead of finding what she has been looking for, she is being sucked to the world of GeneCo.

News
>
Celebrity Gossip
October 25, 2008 03:52:53 GMT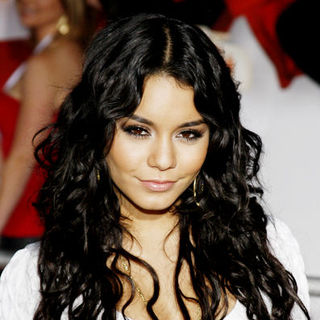 Stopping by "" for a scheduled interview to be aired Friday, August 24, was quizzed on several personal questions about her on-and-off screen lover , his kissing skills and favorite breakfast among the other things. She, moreover, also talked about doing waltz on one of "High School Musical" film and her birthday gift for Zac.

Keeping her lips sealed at first when talk show host asked her if Zac is a good kisser, Vanessa simply gave a big thumbs up when Ellen wouldn't let her dodge the question, keep pressing her by saying "Well, you've got to say yes!" To that the young actress responded with a smile, "OK, yes, fine." Ellen then jokingly said, "You can't not answer that question!"

News
>
Music News
October 25, 2008 03:28:30 GMT

reportedly worked overtime at Hollywood's International Dance Studio on Thursday, October 23. As seen on the news photo, Spears donned a green tank top and long black sport pants, creating new moves with her two backing dancers. "We hear rehearsal last night was intense but Brit got inspired when she put on Tucker's hat and she began to totally rock the session," her camp called Team Britney said.

Beside posting a picture from her rehearsal session, Team Britney also uploaded several pics of Spears as a child performer. The singer, who will perform the new tracks from her upcoming LP, "", on ABC's "", is seen performing ballet and singing onstage during an event.

News
>
Movie News
October 25, 2008 03:27:26 GMT

The first TV spot to drama musical "" has recently made its way for fans enjoyment. Giving a taste to the music and drama happening around the movie that is based on a true event, it teases the performances of as Leonard Chess, as Muddy Waters and as .

Chronicling rise and fall of influential R 'n' B record label, Chess Records, this Sony drama musical is set in 1950's Chicago. The story resolves around the lives of the label's recording artists, including Muddy Waters, Little Walter and Howlin' Wolf, Etta James and , all of whom are considered to be America's musical legends.

News
>
TV News
October 25, 2008 03:08:53 GMT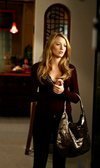 The CW have given a sneak peek to "" Monday, October 27 episode entitled "Pret-a-Poor-J". The episode which will largely focus on Jenny, sees the Elanor Waldorf House of Design intern going back to her malicious nature after the arrival of a new model named Agnes (guest star ).

Agnes encourages Jenny to not only explore her wild side, but also confront her boss, Eleanor Waldorf, who is attempting to "borrow" Jenny's designs. Serena and Dan agree to attend an art opening at Rufus' gallery as friends, but the outing gets a little uncomfortable after Serena meets an artist, Aaron Rose, and realizes they have great chemistry. Blair attempts to seduce Chuck, but it proves tougher than she ever imagined.

News
>
Celebrity Gossip
October 25, 2008 03:01:16 GMT
Celebrity drummer has been spotted out for the first time since last month, heading out for a bite in Los Angeles on Thursday, October 23, with his daughter Alabama. The father-daughter duo was seen dining out at the Marmalade Cafe.

Spotted sporting all-black outfits with a matching cap, Travis was photographed carrying Alabama with both of his hands. His left leg was still in bandages, whereas his right leg had visible signs of wound.

News
>
Movie News
October 25, 2008 02:49:46 GMT

The first trailer to Warner Bros. Pictures action drama movie, "" has come out. More than two-minute long, it gives a clear introduction about 's character, Walt Kowalski. Described to be a racist Korean War veteran who holds his value and belief tightly, he is forced to rethink about his prejudices towards the others after forcing an Asian-American gang to get off of his lawn one night.

Marking Eastwood's first film role since his performance in "", "Torino" is a movie with "never too late to learn a life lesson" plot. It focuses its story on a disgruntled Korean War veteran who sets out to reform his neighbor after catching a young Hmong teenager red-handed trying to steal his prized possession, a 1972 Gran Torino.

News
>
Celebrity Gossip
October 25, 2008 02:35:09 GMT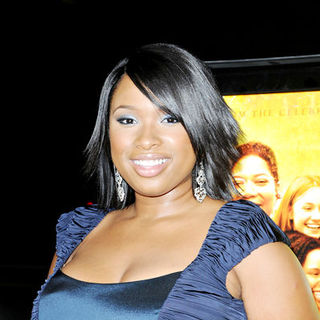 In the wake of the shocking news claiming 's mother and brother were shot to death Friday, October 24 in a South Side home, a confirmation has been issued by the authorities that they have identified the suspect, William Balfour. He is described as an African-American male in his late 20s and is considered armed and dangerous.

The bodies of Hudson's mother Darnell Hudson Donerson, 57, and older brother Jason Hudson, 29, were found dead inside the family's residence, 7019 South Yale Avenue, at 2:44 P.M. Friday. According to public records, the home is owned by Darnell. Meanwhile, Hudson's 7-year-old nephew, Julian King, who also lives at the same residence, was reported missing.

News
>
Music News
October 25, 2008 02:26:24 GMT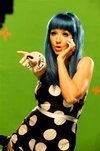 In support of her latest single "Keeps Gettin' Better", has teamed up with Peter Berg, the same guy who directed the big screen movie "", to work on a music video for the new song. Wanting a "whole opposite direction and going to the future", Aguilera is mostly shot on the green screen, wearing blue and blonde wig.

Produced by Pony Show @ Form TV, the music video is scheduled to be premiered on October 27. Previously, Aguilera has shot some promotional pictures for her upcoming album. One of the photos shows off her slim figure in a bra, mini pants, and thigh-high boots while the others present her posing with a pink tiger statue and sitting on a huge red lips-shaped couch. Her promo pics can be found on .

News
>
Movie News
October 24, 2008 09:43:39 GMT
"" has been given the honor to be the opening movie of AFI FEST 2008. Announced on Thursday, October 23, the movie adaptation from John Patrick Shanley's Pulitzer Prize and Tony Award winning play is taking the place left by "" earlier due to a significant change done to "Soloist" release date.

About the choosing of "Doubt", AFI FEST artistic director Rose Kuo said, "We are grateful to Miramax Films and producers Scott Rudin and Mark Roybal for providing AFI the honor of premiering this highly anticipated, unfinished version of Doubt. There is no doubt that bringing together , and in concert with the extraordinary talents of writer/director John Patrick Shanley promises an evening that will celebrate the finest in American film."