News
>
Movie News
December 13, 2007 08:20:18 GMT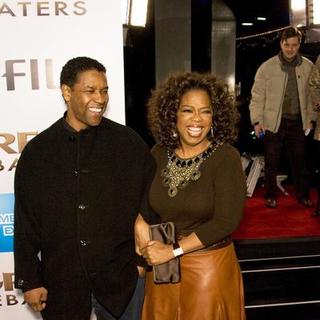 A bunch of lauded names in Hollywood film industry illuminated Hollywood's Arclight Cinerama Dome as they all gathered up on Tuesday, December 11, 2007 for the premiere of "", a production of The Weinstein Company set for theatrical release on Christmas Day this year.

Leading star and director cheerfully showed up alongside beloved wife Pauletta Washington before taking his time to pose together with producer , who sported a beaded Oscar de la Renta gown that night.

News
>
Music News
December 13, 2007 08:18:48 GMT

Jackson Five's reunion comes earlier than expected as revealed that the group of siblings will perform at a New Year's party hosted by him.

The celebration will take place at the producer's Atlanta club, Studio 72. "It's the Jackson 5 Party," Dupri said during his radio show V-103. "I swear to you, it's going to be the biggest party this town has ever seen. At midnight I'm gonna empty the whole club and put everyone in the parking lot and I'm going to light the lot up with a fireworks show."

News
>
Celebrity Gossip
December 13, 2007 08:05:29 GMT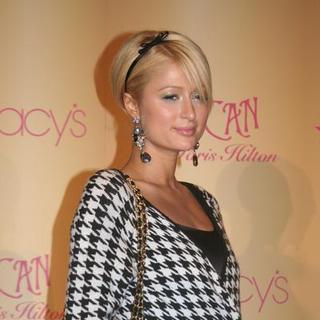 is giving back. The hotel heiress, who's no strange to publication, has reportedly decided to donate some of the profits from the sales of Rich Pressco champagne to charity.

Gossip blogger Perez Hilton reported that the socialite will give 20 per cent of the sales of Rich Pressco champagne she's endorsed to charity.

News
>
Celebrity Gossip
December 13, 2007 07:23:41 GMT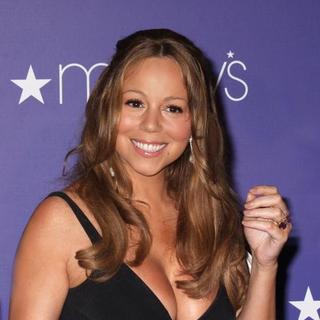 Christmas has not yet come, but already scored herself a quite big job that is hosting the New Year's Eve celebration at TAO in Las Vegas.

Tickets for the event reportedly cost $200 each. Visit for further info on the celebration plus how to book a table.

News
>
Music News
December 13, 2007 07:22:41 GMT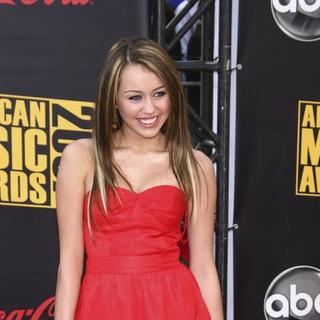 Good news for fans who were stumbled in her and those who didn't get the chance to watch her at all. The teen performer is extending her double duty tour, 'Best of Both Worlds', to 2008, adding 14 more dates across U.S.

The 15-year-old who stars as Hannah Montana on Disney Channel, will tap fellow teen stars in several dates of the new leg starting from January 24, replacing current openers, who will wrap their job on January 9. One more supporting act that will fill in the next schedule until its finale will be announced soon.

News
>
Movie News
December 13, 2007 07:21:56 GMT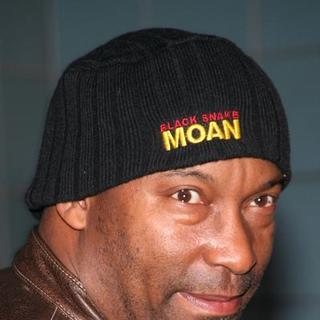 Finally a directing name has positively boarded "", 20th Century Fox's big screen version of NBC's popular series in the '80s of the same name.

Oscar-nominated filmmaker John Singleton has confirmed to USA TODAY that he is indeed set to direct the project, which creator of the original series Stephen J. Cannell is producing. Statement was made during his attendance at the premiere of -directed "" in Hollywood on Tuesday, December 11.

News
>
Celebrity Gossip
December 13, 2007 06:45:51 GMT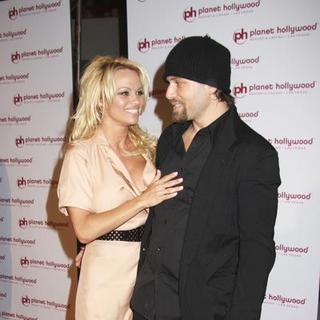 Has previously vowed to quit the show business in five years, still, in the meantime, scores another job. She and husband Rick Solomon, who've both starred in separate sex tapes, will headline a reality show on E!

Pammy and Solomon are developing an as-yet-untitled series to debut in the spring of 2008 on the celeb-drenched cable channel which will follow them around Vegas as they balance their non-stop party life, while showing their family life with their children from their previous marriages.

News
>
Music News
December 13, 2007 06:44:47 GMT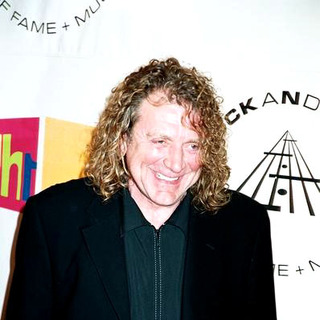 , one of the most talked about reunions this year is creating frenzy among their fans after delivering a praised set on December 10 at London's O2. The band is now rumored to play a further three nights gig at New York's Madison Square Garden to satisfy their Stateside fans.

This rumor was prompted after several insiders leaked the information to the media that the members of the band discussed the possibility of playing in the States in the backstage. A source told The Sun, "One of the guys (in the band) started talking about their three concerts at the Garden. There was a consensus of, 'Why not?'."

News
>
Celebrity Gossip
December 13, 2007 06:11:19 GMT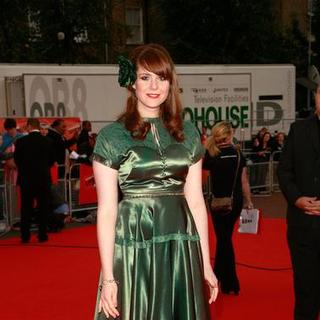 Channeling her diverse inner creativity beside that of singing, has revealed that she is currently writing a series of short stories and plans to release a book in the future.

The British songbird told NME.com she is working on a story for children based on a seven-foot transvestite named Roy, and that author Roald Dahl is an influence on the work.

News
>
Music News
December 13, 2007 05:26:22 GMT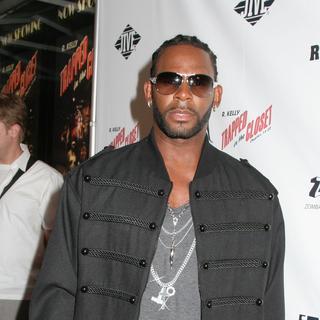 After tossing off his tour bus, is in possible threat to stop his 'Double Up' tour permanently. Not because Ne-Yo is making a retaliation but since activists are gathering a plan to boycott the tour by rallying outside his upcoming concert in Los Angeles.

The African-American campaigners are unhappy that the R'n'B singer is earning money while his child pornography trial is still unsettled. They will voice their protests outside L.A.'s Forum on Friday, December 14.

News
>
Movie News
December 13, 2007 05:20:18 GMT

The official first trailer of 's "" has been released by Sony Pictures. In the beginning of the trailer, it can be seen that Adam Sandler's character is described as a great Mossad agent stating, "His training is lethal. His skills are legendary."

As what can be seen in the trailer, the comedy movie resolves around Sandler's character. He is an Israel Intelligence Agent who is forced to fake his death and move to New York City. In the city that never sleeps, he then changes his identity by becoming a hairstylist. The movie trailer suggested that in the beginning, nobody believes his new identity but he proves them wrong.

News
>
Celebrity Gossip
December 13, 2007 05:03:02 GMT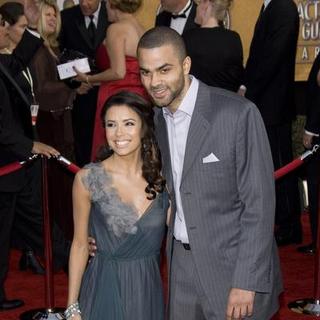 and husband are facing early test in their five-months-old marriage with a French model comes out with a claim that she's the basketball player's other woman.

Alexandra Paressant, a top model who briefly dated Brazilian soccer star , told X17online in an exclusive interview by the phone that she hooked up with the San Antonio Spurs star in Paris this past September, and then again in Texas in October.

News
>
Music News
December 13, 2007 04:36:47 GMT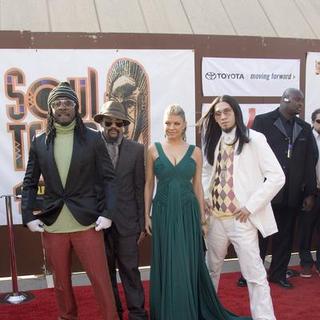 The noise level at a concert was too high that police officers were forced to cut it short. The law enforcer received complaints from local residents in San Diego, California when the R'n'B group performed outdoor on Monday night, December 10.

The residents whose range reach as far as two miles away, sent the police down to the venue when the 11.15 P.M. curfew was ignored. Upon receiving the news, singer aka Fergie calmly told the crowd that they would have to end the show earlier than scheduled.

News
>
Movie News
December 13, 2007 04:20:09 GMT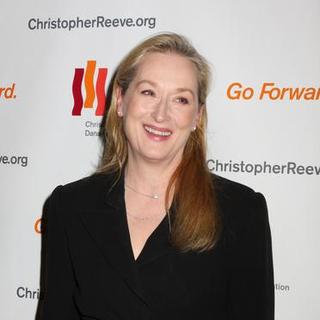 from "" have been released. The images that featured , , , , and are given exclusively to Cinematical.

Two of the pictures posted in the site's gallery depicted Seyfried's character, Sophie, dressed in her wedding dress, while three other photos pictured Streep jumping on a bed, standing against white wall and talking to Brosnan. On another image, Brosnan and Firth can be seen standing on a dock carrying their luggage.

News
>
Celebrity Gossip
December 13, 2007 04:00:44 GMT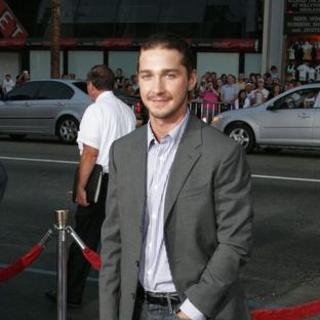 Misdemeanor trespassing charge against actor was dropped Wednesday morning, December 12.

The 21-years-old actor appeared in a Windy City courtroom at 9 A.M. Wednesday to answer the criminal charge when Walgreens Co. and a security company announced via a letter they will not continue a case involving criminal charge against the actor for refusing to leave one of the chain's stores in early November.