News
>
Music News
December 27, 2007 04:09:32 GMT

The year's most controversially -released album, '' will be performed by on a TV special and webcast on New Year's Eve and New Year's Day. Current TV and holds the right to broadcast it starting from December 31 at 12 A.M. ET.

According to Billboard.com, the rock band will showcase the album in its entirety in an hour-long set that had been pre-taped. It will then be repeated three more times until the New Year's Day, the same date 'In Rainbows' is physically released in U.S. via TBD Recordings/ATO. See below for schedule.

News
>
Movie News
December 27, 2007 04:00:06 GMT
Having released the teaser and the restricted trailer for the sequel of "Harold & Kumar", New Line Cinema has given out the official trailer of "". With the release of the trailer, Haroldandkumar2.net stated that the sequel seems to be better than the first one.

In the film sequel, Harold and Kumar are going on a cross-country, pot-smoking adventure. This time, they have to outrun police as they are suspected to be terrorists after they try to smuggle a bong on-board their flight to Amsterdam.

News
>
Celebrity Gossip
December 27, 2007 03:20:34 GMT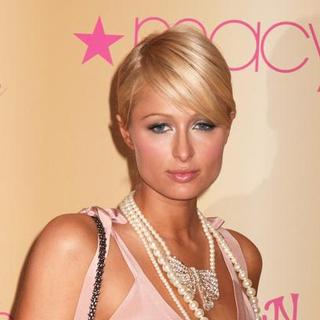 's billionaire grandfather Barron Hilton announced Wednesday, December 26 that he's donating 97% of his $2.3 billion fortune to his father's charity foundation, the Conrad N. Hilton Foundation.

Barron Hilton, 80, has had an infusion of cash from two recent private equity deals; the sale of Hilton Hotels Corp. to Blackstone for $26 billion or $47.50 a share back in July and the pending sale of the world's biggest casino company, Harrah's Entertainment Inc., to Apollo and Texas Pacific Group for $15 billion.

News
>
Movie News
December 27, 2007 03:15:19 GMT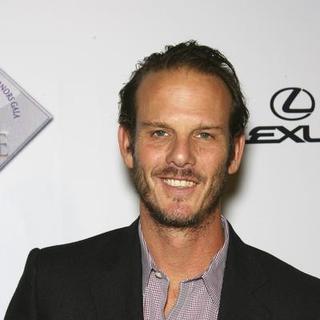 It was reported that Columbia Pictures is in talk with the helmer of "", Peter Berg. According to Variety, the studio is discussing about the possibility of Berg directing 's spy thriller, "Edwin A. Salt".

The studio is persuading Berg to join the project, firstly because they were impressed with his work "". Further, according to Cinematical.com, Berg is also needed since the movie had lost its two potential directors, Michael Mann, who chose to do "" instead, and Terry George.

News
>
Music News
December 27, 2007 03:05:06 GMT

Refusing to go mild this time, Hip-Hop duo 's one half member, , announced on Christmas day that he will release his second solo set, 'H.N.I.C. 2' in multiple languages, to be specific, 1,400 of them.

The album, which will hit stores worldwide in March 2008 through Voxonic Music and AAO Music/Reality, will have the rapper's voice converted to many foreign languages with translation technology that has 99 per cent accuracy.

News
>
Music News
December 27, 2007 02:28:28 GMT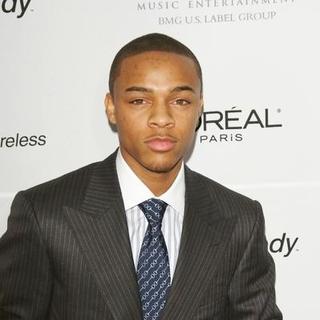 The latest music video pulled from and 's joint project has been premiered. The clip is for the Rick Rubin-produced song 'Hey Baby (Jump Off)', taken as the second single from ''.

The song is based on 's 'Going Back to Cali'. Omarion, who at one shot sports his now infamous not-dreadlocked hair, said in an interview with MTV that he "gets a chance to really let loose with his dancing" in the video.

News
>
Celebrity Gossip
December 27, 2007 02:24:14 GMT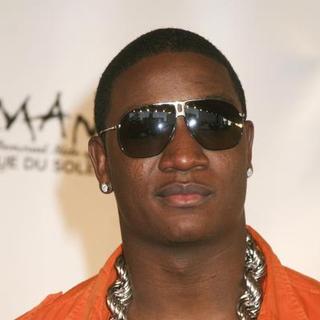 , who's facing felony charges for carrying a concealed weapon to an airport, failed to show up at Cleveland Municipal Court for his arraignment Wednesday, December 26 and thus was awarded an arrest warrant by judge.

Joc failed to appear in court for a scheduled 8:30 A.M. hearing due to what his attorney cited as personal financial and family obligations. Was considered a fugitive, the rapper then got a warrant issued for his arrest. In addition to that, Municipal Judge Michael John Ryan also increased Joc's bond from $50,000 to $100,000.

News
>
Celebrity Gossip
December 27, 2007 01:45:19 GMT

and longtime boyfriend are engaged already.

Josh's representative confirmed the engagement report, saying the actor proposed to the singer recently and not on Christmas. So far, there's no word on a wedding date.

News
>
Celebrity Gossip
December 26, 2007 08:04:12 GMT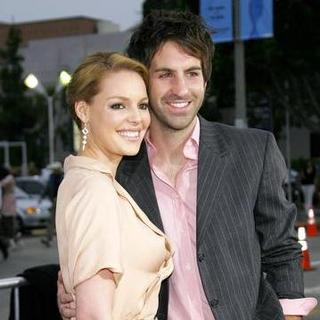 Newlyweds and were snapped getting ready to leave the Stein Erikson Lodge in Deer Valley Monday morning, December 24 following their star-studded wedding ceremony on Sunday, December 23.

Were still in their best mood and spirit, Heigl could be seen wearing white coat and was spotted sporting a huge ring on her wedding finger while hubby Kelley was still in his tuxedo. The husband and wife were snapped packing up their things before then said goodbye to their guests and checked out of the lodge.

News
>
Movie News
December 26, 2007 07:23:31 GMT

Talks about Pixar Animation Studios' upcoming 2009 flick "" have begun to go into the surface now that words have it that the project could be a retelling of the classic Don Quixote fable by Spanish author Miguel de Cervantes Saavedra.

Speculations on this matter arose after similarities were found between the novel's story and co-director Pete Docter's remarks on the movie in an interview with Time. The magazine was noted to describe the flick as a "coming-of-old-age story" about a seventy-something guy who lives in a house that "looks like your grandparents' house smelled" then befriends a clueless young Wilderness Ranger and gets into lots of alter kocker altercations.

News
>
Music News
December 26, 2007 05:25:21 GMT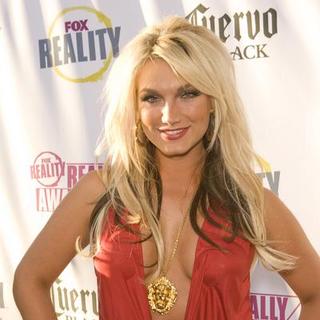 has confirmed that she is working on a new album which is expected to come out sometime in 2008. The confirmation was made by the daughter of famous wrestler, , herself via a new blog on .

In the site, the 19-year-old pop singer noted down, "Good news! New album is in the works! Doing it all by myself! Not leanin on anyone but me...but hey! Thats the only way you know it will turn out you! right? lol Its gonna be great- playing and writing a lot about this crazy, mixed up, but always adventurous year! Looking forward to giving everyone a wonderful piece of work!"

News
>
Celebrity Gossip
December 26, 2007 05:15:45 GMT
Channeling her diverse inner creativity, is jumping on the shoe-designing bandwagon. The movie beauty has announced a new line of shoes in conjunction with Te Casan.

The collection, which she designed herself, is a vegan collection of shoes and will be available for pre-order beginning from January 15. It's not until February 2008 that the so-called "The Natalie Portman Collection" will be available online and at the NYC boutique located at 382 West Broadway.

News
>
Music News
December 26, 2007 05:05:17 GMT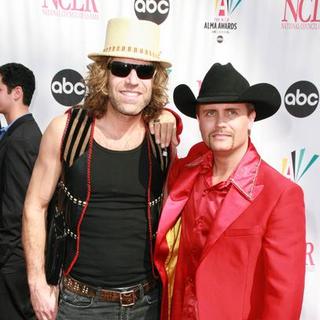 The country duo, , reportedly is taking a break from touring in 2008. According to Billboard.com, the singers and writers of 'Save a Horse (Ride a Cowboy)' will put the tour on the side for at least half of 2008. Allegedly, the decision was taken because Big Kenny was suffering from his previous car accident.

To Billboard.com, John Rich revealed that Big is still experiencing an upsetting long-lasting effects of a car accident a few years back. He said, "It's killing him. At the CMA Awards [in November] it was all he could do to get out there and get through it. It was hard for him to even hold his arm up to play the guitar."

News
>
Movie News
December 26, 2007 04:54:38 GMT

Seems James Bond will face more than two enemies during his next adventure in "Bond 22." Mexican newspaper El Diaro has brought up a tidbit pointing out that local thespian Joaquin Cosio has already been appointed to be a third villain in the project following the castings of Mathieu Amalric and Anatole Taubman.

El Diaro was found to post Cosio's claim that he will portray a character named General Medrano who turns out to be 007's enemy in Latin America. Further, the actor also claimed to the paper that he was selected from a list of about 500 Latin American names, which also includes Daniel Gimenez Cacho of "Y tu Mama Tambien" fame.

News
>
Celebrity Gossip
December 26, 2007 04:31:41 GMT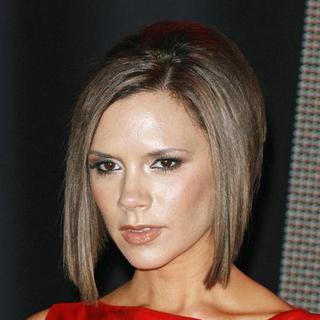 gets robbed. The singer and mother of three was upset when she found out that her designer stuff, worth tens of thousands of dollars, were stolen from her dressing room during a ' concert in Germany.

Posh Spice reportedly lost two pairs of shoes, worth almost $11,500 per pair, along with Spice Girls costumes, including jackets and jewelery, British newspaper The Sunday Mirror reported. She was "most upset" when she discovered the thieves had lifted a red satin dressing robe specially designed by Roberto Cavalli for her to wear backstage, the article said.