News
>
TV News
January 21, 2009 03:27:13 GMT

Another webisode has been released by Showtime for their drama series "". Bambi, the naive wannabe who is being mentored by the main character Belle, rolls in her head a five-year plan both in her career as an escort and her personal life.

Bambi, played by Ashley Madekwe, is the character who joins the series in the second season. She is a fun-loving person who does escorting for one reason only, money. Her character traits and ambitions as a high-class escort often go in front of Belle's path.

News
>
Celebrity Gossip
January 21, 2009 03:15:55 GMT
Tom Mahoney, the stockbroker husband of , has been diagnosed with cancer. In an exclusive report on its site, quotes a representative for the TV actress as confirming, "He is currently under treatment and is responding very well."

No words have been provided on what cancer Tom has. At time of writing, there are also no further details of his condition.

News
>
Movie News
January 21, 2009 02:57:54 GMT

"Harry Potter and the Deathly Hallows" is moving closer to its production. On Tuesday, January 20, posted a new blog entry on Emma Watson Official, revealing that the test shoots for "" will be done next Monday, January 26. "On Monday I go in for test shoots for Harry Potter and the Deathly Hallows (part 1)," the blog read.

Noting that she is excited to meet her co-stars, and , the actress who plays Hermione Granger in the series also wrote that she may have few costume fittings, but is unsure about rehearsals. "I am quite excited to be back actually, I don't think I have seen Dan since the summer since he left for NY and Rupert since the Autumn," the 18-year-old shared. "I think I have a couple of costume fittings and a hair appointment to make my hair a bit browner. Not sure whether we have a couple of rehearsals as well."

News
>
Celebrity Gossip
January 21, 2009 02:48:48 GMT

The United States of America's 44th president Barack Obama and first lady Michelle Obama danced together to ' "At Last", which was performed by , at the Neighborhood Ball at Washington's Convention Center on Tuesday, January 20. "First of all, how good-looking is my wife?" Barack spoke his praise for wife Michelle, who was wearing a white chiffon one-shoulder gown to the event.

Meanwhile, Michelle's fashion choice for the festivity has become a topic of discussion all over the media. Her gown, which per tradition will be donated to the Smithsonian, was designed by Taiwan-born designer Jason Wu. It had a strap across her right shoulder, a ruched bodice, fluffy appliques and sparkly beading.

News
>
TV News
January 21, 2009 02:48:32 GMT

A clip from "" January 22 episode called "Criss Angel is a Douche Bag" has been made available. It shows a scene where Dean comes upon a place to meet the chief but instead he is brought to a dungeon for a misunderstood purpose.

A mysterious death draws Sam and Dean to a town full of old-school magicians. Their investigation leads them to Charlie, Jay and Vernon, three friends who were famous magicians in their day but have now been replaced by flashier, younger magicians. One of them has made a deal to acquire real magical powers, but the price was extremely high. Sam and Dean must figure out a way to reverse the spell before others are harmed.

News
>
Music News
January 21, 2009 02:42:12 GMT

Nominations for this year's BRIT Awards have been revealed on January 20 at London's Roundhouse. and are among those nominated in multiple categories, leading with four kudos each.

While Coldplay face off , , and for Best British Group title, Duffy enters a battle with , Beth Rowley, and in Best British Female Solo Artist. Beside listed in separate categories, the two also compete against each other in MasterCard British Album and the long list of Best British Single.

News
>
TV News
January 21, 2009 02:30:50 GMT

Adrian Monk mingles with the old lady next door in the upcoming episode of "". Not only does the old lady help Monk crosses the street, but she also helps him to solve a crime. Monk befriends her but he has trouble believing that the friendship is without a motive.

"Mr. Monk and the Lady Next Door" will be aired on USA Network on January 23, presenting Gena Rowlands ("") in the guest starring slot as the old neighbor lady. Monk will be investigating a death at a museum full of oddities.

News
>
Movie News
January 21, 2009 02:09:58 GMT

Literally days before "" opens wide in the U.S., a brand new clip from the "" series' prequel has been let out. Courtesy of MSN, the snippet is entitled "How Dare You" and displays one of the fighting sequences.

The clip begins with a footage where Sonja is turning her back against her own race and battles the Death Dealers in the midst of heavy rain. After she slashes two of the vampires, she faces her infuriated father, Viktor, who directly slapped her and screamed "How dare you raise your hand to me?" The argument between father and daughter then continues with a sword fight between the two.

News
>
Celebrity Gossip
January 21, 2009 02:05:56 GMT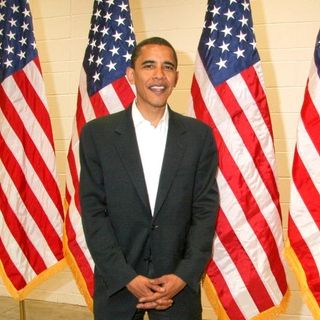 Barack Obama has, on Tuesday afternoon, January 20, delivered a speech in front of a huge crowd who witnessed him being sworn as the 44th president of the United States of America. During his inaugural speech, which took approximately 20 minutes, he addressed on such issues as economy crisis, education, health care, and many others that the nation is dealing.

"My fellow citizens, I stand here today humbled by the task before us, grateful for the trust you have bestowed, mindful of the sacrifices borne by our ancestors," Barack began his speech. "I thank President Bush for his service to our nation, as well as the generosity and cooperation he has shown throughout this transition."

News
>
Movie News
January 20, 2009 09:36:46 GMT
Having been kept busy by her Broadway debut in the revival of Arthur Miller's "All My Sons" since September 2008, reportedly is heading back to starring in the big screen with a new comedy movie. Variety reported that the 30-year-old actress has been set to star in "".

The wife of actor will be joining who is tapped to take on the lead character, and in the movie to be directed by Shari Springer Berman and Robert Pulcini. So far, it is still unclear what character the Rachel Dawes of "" will be portraying.

News
>
TV News
January 20, 2009 09:14:56 GMT

FOX have just announced their selections of new shows that will invade their next TV schedule. As many as 4 comedies and 3 dramas have been ordered for pilots as starters and the network could add up the number up to 10 in total.

In the comedies, there is "The Station" which is executive produced by and tells about a covert CIA operative which is based in South America and its mission is to install a new dictator. "Warlorsky" which is in similar tone to this week's box office champ "", is a story of an ex-cop who is now patrolling in a mall in Bufallo, N.Y. and is signed to work with a rookie.

News
>
Music News
January 20, 2009 08:22:23 GMT
Though having no ability to "play a single note", supermodel is not afraid to lay her hands in music industry because her musician boyfriend Jamie Hince is ready to lend a helping hand. "Kate can't play a single note on the piano but Jamie has promised her that he will teach her to play," so a source tells The Daily Express as quoted by Hollyscoop.

Furthermore, Kate has reportedly received a Steinway grand piano, worth $38,000, as her birthday gift from Jamie in order to support her effort. She is also rumored to make a duet and form a musical duo with Jamie. "They'll form a duo together as he did with his (The Kills) bandmate Alison Mosshart," the source reveals further.

News
>
Celebrity Gossip
January 20, 2009 08:11:24 GMT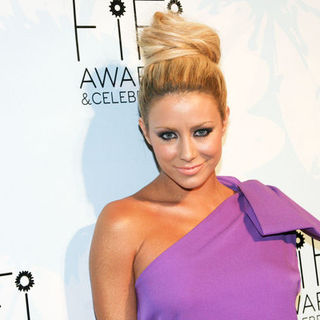 's nude picture for the March 2009 issue of Playboy has been leaked. Perez Hilton is the first to give people a peek at the shot, showing the former member baring all for the camera.

Aubrey, seen in letting loose her long blonde hair, is photographed wearing nothing, but a pair of high heels. She strikes a raunchy pose on a black-and-white striped carpet, sporting fishnet-like stuff on her bare bottom.

News
>
Movie News
January 20, 2009 07:49:21 GMT

Several newly-released "" photos have been found via The New Frontiersman. Exhibiting images in relation to the first generation of the costumed heroes, two of the pictures show masked adventurer Mothman and The Doomsday Clock. Aside from the two, another photo reveals an NYPD incident report for the murder of The Silhouette.

The Mothman pic is dated 1953 and displays the moment the costumed hero is being sectioned for admittance to a mental institution in Maine. Meanwhile, the Doomsday Clock photo is posted with description that it was created in 1947 and it is further explained that as the clock stands closer to midnight, the world steps closer to Armageddon.

News
>
Music News
January 20, 2009 07:48:54 GMT

American Idols will invade the stage of the 51st Annual Grammy Awards. Third season finalist and fourth season champion are among the acts introduced to sing at the prestigious event held on Sunday, February 8 at Los Angeles' Staples Center.

This would be the second televised appearance by Hudson following the tragedy that struck her family back in October 2008 and resulted in the murders of her mother, brother and nephew. She will first kick off Super Bowl XLIII in Tampa, Florida on Sunday, February 1 which will be broadcast by NBC.