News
>
TV News
October 22, 2008 04:38:21 GMT

The NCIS team will be faced by a serial killer who uses the Internet to play a mouse and cat game with them in "Murder 2.0". The October 28 episode of "" chronicles the events leading to Halloween, where a psychopath starts murdering people.

In hinting the identity of his next victim, he uses the Internet to leave clues, sending the team in a race against time before someone gets murdered. He also takes videos of his victims and send it to the team. Meanwhile, the Director Vance shakes hand of a young female NCIS special agent, who has just received a citation.

News
>
Movie News
October 22, 2008 04:16:48 GMT

Less than three weeks after the outing of , "" is said to be heading back in front of the camera for some reshoots. On the matter, DbtheMovie has uncovered that has posted an October 17 casting notice for the live-action adaptation movie, seeking for Tibetan and Nepalese actors.

It is still unclear whether the reshoots scheduled on October 30 will be used for additional scenes and/or retakes. But in displayed by DbtheMovie, it can be seen that the casting director is looking for actors between the ages of 20 to 70 and are fluent in Nepalese or Tibetan. The 20th Century Fox have yet to release any confirmation or denial related to the reshoots report.

News
>
TV News
October 22, 2008 03:56:46 GMT

American drama TV series, "", has landed two new casts on board. One is an actor well known for his role as Lionel Luthor (Lex's father) in "", John Glover. In the series, Glover will play a role as Andrew, Saul Holden's love interest, for at least three episodes. The exact air date is unknown, but a source reported to that Andrew and Saul will realize that they have many things in common on their first meeting.

Plus, the series finally gets the cast for Ryan Lafferty's character. Also according to Michael Ausiello from EW, the decision comes to an end where finally they choose Luke Grimes as the actor who will make an appearance for the role in early 2009.

News
>
Music News
October 22, 2008 03:55:58 GMT

Rapper has premiered a music video in support of his latest single "By Faith". Started with a speech from Martin Luther King Jr. saying, "We are the people will get to the promised land," the music video continues with captures of violence which can be seen from a scene where a man chokes a woman to another scene showing a bank robbery and a cruel murder on a war battle.

"By Faith" is the third single taken from V.I.C.'s debut album "". The record is co-produced by V.I.C. himself with and Pollow Da Don among other powerhouse producers. , , , and are some big names who have made guest appearances on the album, which has been released since August 26 in the U.S.

News
>
TV News
October 22, 2008 03:53:18 GMT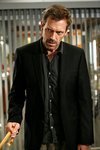 In the next "" episode which is simply titled "Joy", House's life is about to change through his romance with Cuddy. House finds out that Cuddy wants to adopt a baby from a birth mother who is about to deliver the baby in two weeks but develops a mysterious disease. As a doctor and potential mother, Cuddy seeks help from House in the case.

Another medical mystery is found when a man sweats blood that causes him to have recurring blackouts and time lapses. They soon find out that the man's 12-year-old daughter has been experiencing sleepwalking spells. The man's condition deteriorates and his daughter also begins to experience more symptoms.

News
>
Movie News
October 22, 2008 03:26:53 GMT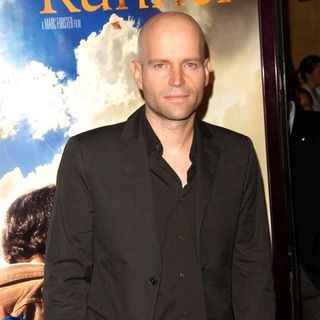 If there is a 23rd James Bond film in the future, director Marc Forster can possibly be counted out from it. In , the man behind "" hints that he has declined the offer to do another Bond movie saying, "They offered me the next one, but at this point the pressure is so intense - it's a year of not having a life."

Insisting that he wants to have a balance life, the 38-year-old filmmaker goes on by explaining his hesitation. "And I don't know if I want to do that again," said the helmer of Academy Award-nominated "". "It's literally not having a life, and I mean that, it's not exaggerated. I feel like life is short, you have to find a balance."

News
>
Celebrity Gossip
October 22, 2008 03:15:46 GMT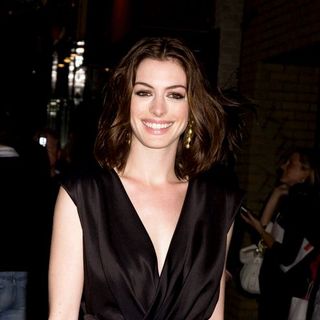 Staying single since splitting from her jailed ex-boyfriend Raffaello Follieri in June, is moving on from the bitter separation and has already had a new crush, telling People she has her eyes on a Hollywood-based mystery man. Having the man in mind, she told People at the London premiere for her newest movie, "," which was part of the BFI 52nd London Film Festival on Monday, October 20, "This guy I know in L.A. is kind of doing it for me right now."

"When I think of sexy, I think of him," Anne revealed when telling the magazine of what she thinks of the man. "You know when sometimes you don't know someone very well - you'll probably never see them again - but you just meet them and you're like 'WOW, you really have it going on'?" she explained, quickly adding "I'm totally single right now."

News
>
Music News
October 22, 2008 03:11:35 GMT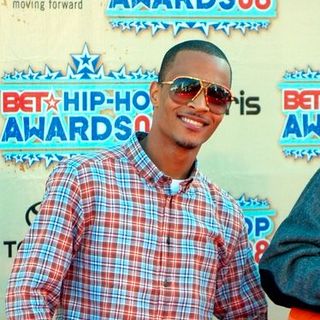 A preview of 's music video for his -featuring song "Live Your Life" has come out. The snippet shows T.I. with a swollen-after-beaten face and ragged clothes wandering aimlessly through the street of a town.

The music video for T.I.'s new song is directed by Anthony Mandler, the same guy who worked on 's "Poker Face" music video and helped Rihanna making music videos for "Take A Bow", "Disturbia", and "Rehab". Guest-starring Rihanna, the "Live Your Life" music video is scheduled to be premiered on October 28 in the U.S.

News
>
TV News
October 22, 2008 03:00:06 GMT

Michael's health is going from bad to worse on "" 4.09. Entitled "Greatness Achieved", the episode sees Michael finding it difficult to assemble a device while his head is hurt. Sucre, the one who witnesses Michael going down, is panic.

Meanwhile, Wyatt gets a taste of his own medicine, and Mahone finds some resolution. T-Bag scrambles when the police investigate his missing co-worker while Gretchen gets cozy with a Company man.

News
>
Movie News
October 22, 2008 02:48:39 GMT

"", the comedy movie about a second chance in life, has just got its first trailer. Giving a background story to the miserable life of 37-year-old Mike, the video shares glimpses into the event that turns Mike's life to the extent that he never imagines could be happening. Most of the footage outed in the trailer focuses on the time Mike has turned back into his 17-year-old self again.

As a 17-year-old, Mike O'Donnell seems to have it all. He is a star athlete in his high school and gets a college scholarship. Still, rather than going to the college, he chooses to marry his high school sweetheart, Scarlett. After twenty years though, Mike realizes that his life doesn't turn out the way he imagines. He separated from his wife, his kids ignore him, and his career is going nowhere. However, he is about to take an unimaginable twist of fate.

News
>
Music News
October 22, 2008 02:23:49 GMT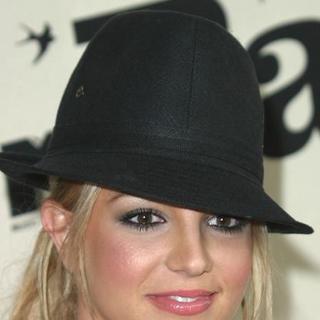 ' 27th birthday will be marked by the release of her sixth major studio album "" and a performance on ABC's "". On a half-minute commercial promo, the "Womanizer" singer says, "Well, of course, on 'Good Morning America'" when asked where she is going to celebrate her forthcoming birthday.

Promising it to be "the biggest birthday bash to hit morning TV", Spears will be performing tracks from her upcoming album at the Big Apple's Bryant Park for the TV show on December 2. Holding a birthday cake on her hands, the Jive Records' artist gives message to her fans saying, "C'mon blow the candle with me."

News
>
Movie News
October 22, 2008 02:02:12 GMT

A brand new photo from "" has come out. Brought forward by , the picture posted in the news photo displays as his mysterious outsider role, Tony. It can also be seen that the late actor kneels in front of what seems to be the magic mirror through which Tony travels parallel worlds.

A fantastical morality tale, "Doctor Parnassus" follows the story of Dr. Parnassus and his extraordinary traveling troupe called "Imaginarium". Making deals with the devil long time ago which gives him immortality, he is cursed with a dark secret that jeopardizes his daughter's freedom. Desperate to protect his daughter from her impending fate, he must now find a man that will help him undo the mistakes of his past once and for all.

News
>
Celebrity Gossip
October 22, 2008 02:00:51 GMT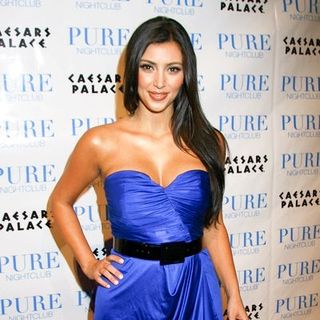 turns 28 years old Tuesday, October 21, but instead of having a star-studded bash she spends the day in the hospital to be at her boyfriend 's side as he is recovering from surgery. Reggie, who plays for the New Orleans Saints, is recovering at an Alabama medical center after having surgery due to an injured left knee which he suffered during a game against the Carolina Panthers Sunday, October 19.

Blogging about her boyfriend's latest condition, Kim also posts her pictures wearing hospital gown during hospital visit. "Hey guys! Today is my birthday! I am 28 years old!" so the celebrity-socialite writes in a message.

News
>
Celebrity Gossip
October 22, 2008 01:51:52 GMT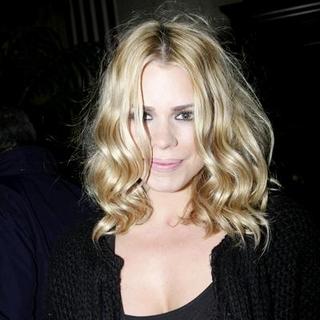 English actress and pop singer has given birth to her first child, a baby boy, at private Portland Hospital in London at 1 A.M. on Tuesday, October 21. Her actor husband Laurence Fox reportedly was by her side when she delivered the infant via emergency Caesarean section.

The baby boy is named Winston James Fox. He weighed in at 6 lbs., 11 oz. at time of birth.

News
>
TV News
October 21, 2008 09:31:26 GMT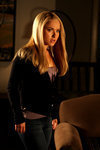 Peter is forced to work side by side with his once-foe and later a brother by blood, Sylar, in the next episode of "". In "Eris Quod Sum", Sylar is encouraged by Angela to save Peter from Pinehearst and they later on team up to help Angela who is a mother for both.

The October 27 episode will also see evil Mohinder attacking Nathan and Tracy who initially came to him to seek help. Nathan and Tracy also try to save Maya and other subjects held captive by Mohinder. A body carried on a stretcher is hinted as a lifeless Maya.