News
>
Music News
December 26, 2007 05:05:17 GMT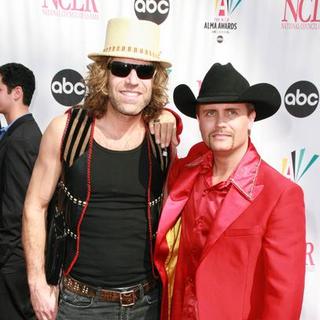 The country duo, , reportedly is taking a break from touring in 2008. According to Billboard.com, the singers and writers of 'Save a Horse (Ride a Cowboy)' will put the tour on the side for at least half of 2008. Allegedly, the decision was taken because Big Kenny was suffering from his previous car accident.

To Billboard.com, John Rich revealed that Big is still experiencing an upsetting long-lasting effects of a car accident a few years back. He said, "It's killing him. At the CMA Awards [in November] it was all he could do to get out there and get through it. It was hard for him to even hold his arm up to play the guitar."

News
>
Movie News
December 26, 2007 04:54:38 GMT

Seems James Bond will face more than two enemies during his next adventure in "Bond 22." Mexican newspaper El Diaro has brought up a tidbit pointing out that local thespian Joaquin Cosio has already been appointed to be a third villain in the project following the castings of Mathieu Amalric and Anatole Taubman.

El Diaro was found to post Cosio's claim that he will portray a character named General Medrano who turns out to be 007's enemy in Latin America. Further, the actor also claimed to the paper that he was selected from a list of about 500 Latin American names, which also includes Daniel Gimenez Cacho of "Y tu Mama Tambien" fame.

News
>
Celebrity Gossip
December 26, 2007 04:31:41 GMT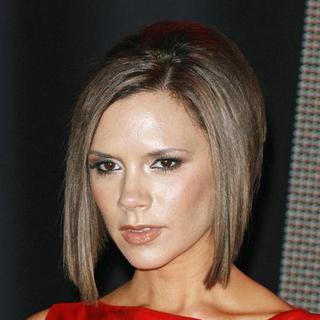 gets robbed. The singer and mother of three was upset when she found out that her designer stuff, worth tens of thousands of dollars, were stolen from her dressing room during a ' concert in Germany.

Posh Spice reportedly lost two pairs of shoes, worth almost $11,500 per pair, along with Spice Girls costumes, including jackets and jewelery, British newspaper The Sunday Mirror reported. She was "most upset" when she discovered the thieves had lifted a red satin dressing robe specially designed by Roberto Cavalli for her to wear backstage, the article said.

News
>
Music News
December 26, 2007 04:26:22 GMT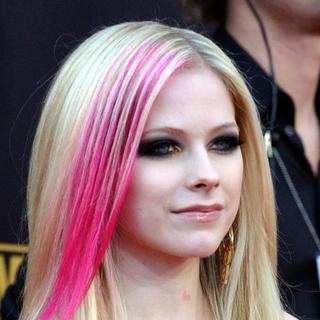 was reported to extending her upcoming world tour in support of her third album ''. In the 'Complicated' hitmaker's official site, it was announced that apart from her North American tour, she will also do European tour.

The European tour will kick off on May 26 at Carling Academy Glasgow, U.K., and wrap on July 7 at Sportovni Hala in Prague, Czech Republic. In the tour, the young rocker will perform at various venues throughout the U.K. and Europe, including O2 Arena in London, Zenith Paris in France, Philipshalle in Dusseldorf, Germany, KB Hallen in Copenhagen, Denmark, Siemens Arena in Vilnius, Lithuania, and Petofi Csarnok in Budapest, Hungary.

News
>
Movie News
December 26, 2007 04:10:49 GMT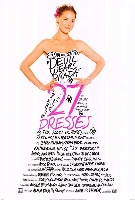 In promoting a film feature, studios often take creative turn to make it memorable to the moviegoers and looks like 20th Century Fox will become the latest to carry out the strategy.

The giant company has been reported to about introduce what it claims to be the first ever "live standees" when it holds sneak previews for its upcoming rom-com flick "" starring this Thursday, December 27, 2007. The so-called live standees will be 27 models wearing specially-made bridesmaid dresses adorned with the movie's title and credits as the screenings take place at 27 selected theaters around the States during the day.

News
>
Music News
December 26, 2007 03:15:09 GMT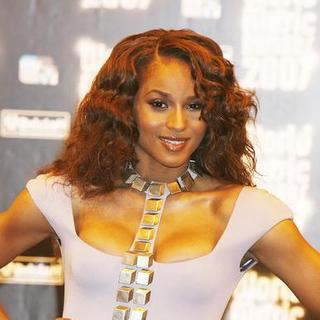 has premiered a music video of 'That's Right' from her second album, 'Ciara: The Evolution'. The clip for the track, which was put out to be downloaded on , features who also produced her debut single 'Goodies'.

The video starts with a close-out shot of a gas station and sounds of telephone rings. The scene then changes to a setting where three women, Ciara, fellow R 'n' B singer and Ciara's head-choreographer, are sitting in a car at a gas pump. Responding to the ringing of the telephone, Ciara then sends the caller to voice-mail and opens up a discussion of how she's taking independence from her boyfriend. Following the discussion, the scene changes to where Lil Jon can be seen shouting "I bet you won't get crunk!"

News
>
Celebrity Gossip
December 26, 2007 03:12:19 GMT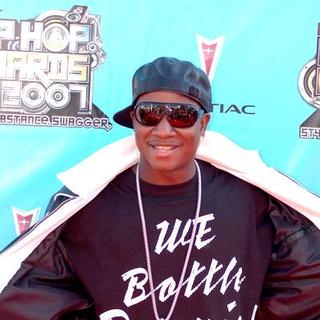 was arrested early Sunday, December 23 at Cleveland Hopkins International Airport after cops claimed they found a loaded semi-automatic gun in his carry-on bag.

Yung Joc, a Grammy-nominated rapper best known for his hit single "It's Goin' Down" (2006), was arrested at about 6:20 A.M. Sunday after trying to board a Delta flight to Atlanta with a loaded gun in his carry-on bag, a police spokesman said in a statement, adding that the rap star was attempting to go through a standard security checkpoint when employees discovered a semiautomatic handgun and ammunition in his bag.

News
>
Movie News
December 26, 2007 02:50:08 GMT
Bringing back in action once again after "", Lionsgate Films has released an international trailer for the star's latest vehicle "", slated to hit North American theaters on March 7, 2008.

Going nearly two minutes, the trailer introduces the team behind the 1971 Baker Street robbery, which includes Statham's character as well as '. Not much action sequence is found here, save for a brief gun-totting shot near the end of the piece.

News
>
Celebrity Gossip
December 26, 2007 02:45:31 GMT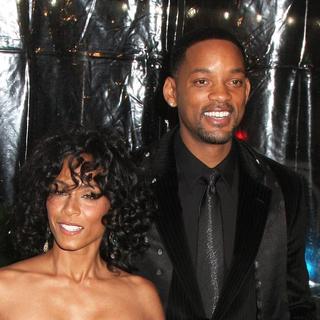 Is about to celebrate their 10th wedding anniversary on December 31, Hollywood big star and his wife will be keeping the celebration quite simple.

Smith, who can currently be seen starring in the action horror science-fiction flick "," revealed he and his actress wife will perhaps be lazing around the house on the day, giving each other simply a "high-five" to mark the occasion.

News
>
Celebrity Gossip
December 26, 2007 02:13:45 GMT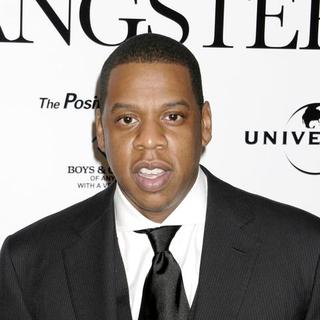 will give up his position as the president of Def Jam Records when his contract ends this year. The renowned hip-hop artist made the announcement accompanied by Universal Music Group on Monday, December 24.

In the released statement, the 38-year-old rapper said, "It's time for me to take on new challenges. I am pleased to have had the opportunity to build upon the Def Jam legacy, helping to move the company into a new era of artistic success." Still, despite stepping down from the in Def Jam Records, he will still record his music through Roc-A-Fella, the label he co-founded in 1996 and owned by Universal Music Group.

News
>
Celebrity Gossip
December 26, 2007 02:01:20 GMT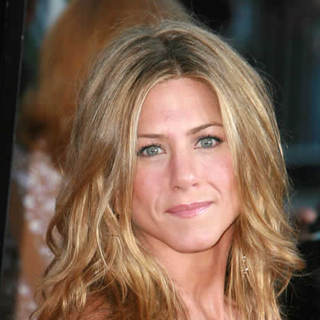 Has been rumored to be dating actor and former male fashion model Jason Lewis, is reported to have moved in with him.

Aniston sparked romance rumors with Lewis after they were spotted enjoying an intimate date in New York last month. And now she's said to be spending Christmas with the "Sex and the City" star and his family in Los Angeles.

News
>
Celebrity Gossip
December 24, 2007 09:05:42 GMT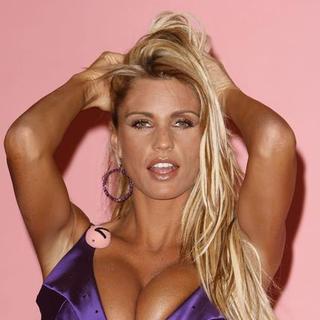 Though usually underwent plastic surgery four time to enhance her breast size, reportedly went through another surgery to do a breast reduction. The model, who was known as Jordan, was reported by Britain's Daily News to have done the procedure to shrink her 32FF cleavage in Los Angeles.

It was said that the boob job was a Christmas gift from her pop star husband, since he reportedly preferred pictures of his wife when she was a natural 32B. Still, a spokesman for the 29-year-old model said that Price was already thinking about having to do the procedure saying, "Katie was intent on having it done."

News
>
Celebrity Gossip
December 24, 2007 08:12:32 GMT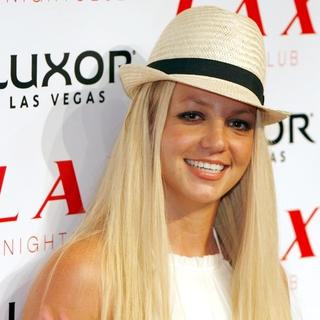 Being reported to planning on marrying her manager, Sam Lutfi almost a week ago, allegedly has found a new guy to replace her alleged groom-to-be. The new guy rumor surfaces after the pop singer was spotted picking up a paparazzo, known as Adnan, and spent hours with him at a hotel on another of her wild nights on Saturday, December 22.

According to Sawf News, the night began when the 'Gimme More' singer left her home with her assistant. Along the way, she picked up a photographer named Phillipe and headed to a Greek restaurant in Malibu, Taverna Tony. There, she told him to contact Adnan, another paparazzo she met in September while making a pit stop at Quiznos in Westwood, because she wanted to meet him. Eyewitnesses said that the mother of two "looked as if she had been drinking."

News
>
Movie News
December 24, 2007 07:56:23 GMT

Introducing early shots from the big screen adaptation of his book, Neil Gaiman has launched online a sneak peek on animated stop-motion flick "", set to be distributed under Focus Features banner.

While Gaiman does state that the footage presented is at some early, not-quite-final one, the short clip shows a quick scene of the titular character being thrown into a dark place where she discovers the spirits of other children.

News
>
Movie News
December 24, 2007 07:04:12 GMT

Apparently chance is still made available for the movie aficionados in getting more peeks on "" prior to its theatrical release this Christmas Day.

Five clips from the action thriller sci-fi have been brought up on the net, revealing more about the terror evoked by both of the titular outer-space beings. In the movie, war between the two creatures now takes place in a small American town after a Predator ship carrying Predalien and Facehuggers crashes into the Earth.