News
>
Movie News
August 02, 2007 03:44:35 GMT

Another day, another project from Universal Pictures. The giant film company is now being reported to have put a new sports comedy titled "" into its future movie slate following its plan to make "" alongside Circle of Confusion and Spitfire Pictures.

Story takes shape after a fire incident destroys a local YMCA's tennis court, leading the kids to ask a favor of a local country club to allow them playing on its courts for the summer. This, however, ignites a rivalry between a hardworking blue-collar YMCA pro and a blue-blooded playboy country club pro.

News
>
Celebrity Gossip
August 02, 2007 03:39:31 GMT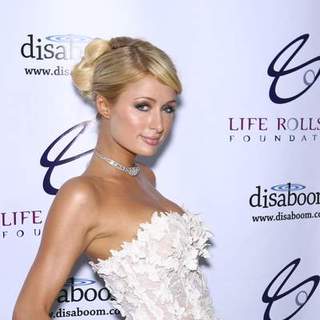 A model, actress, recording artist and business woman, is jumping on the shoe bandwagon, having her name licensed to her own line of footwear.

The hotel heiress has signed a licensing agreement with the Antebi Footwear Group to launch a signature footwear line under her own name, which collection is inspired by her cutting edge style.

News
>
Music News
August 02, 2007 03:19:52 GMT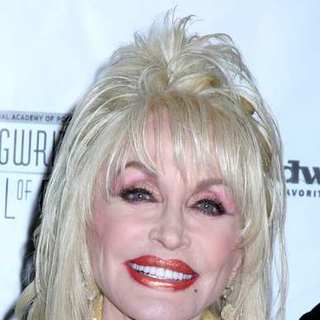 has plenty of musical plan going ahead next year. Beside launching her 'private' label, the country diva will release an album in February and launch a tour the next month.

Representing the diva, manager Danny Nozell said that Dolly records will set sail in coincidence with the album release. But exclusively made for Parton, Dolly Records is not opened for other artists. "She's going to be the only person on that label," Nozell continued. "We're not signing any other artists - it's going to be strictly for Dolly Parton".

News
>
Celebrity Gossip
August 02, 2007 03:11:04 GMT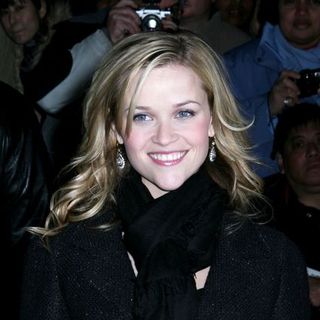 It's official. is Avon's first ever Global Ambassador.

Avon Products, Inc. announced Wednesday August 1st, it has signed Oscar-winning actress Witherspoon to become the company's first ever Global Ambassador, serving as the Honorary Chairman of the Avon Foundation, focusing on breast cancer, domestic violence and emergency relief initiatives.

News
>
Celebrity Gossip
August 02, 2007 02:27:19 GMT
There it is, after days of chatter and speculation, it is confirmed on Wednesday August 1st that is joining ABC's daytime television talk show "The View," filling in 's seat following her abrupt departure in May.

The show's creator and co-host Barbara Walters announced at the end of Wednesday's broadcast that Oscar-winning actress Goldberg will join the daytime program on September 4th when the show returns from summer hiatus for its 11th season.

News
>
Celebrity Gossip
August 02, 2007 01:53:08 GMT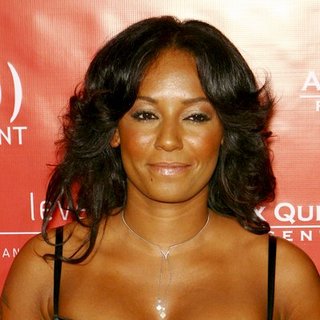 The battle continues and it's getting even more serious. Melanie Brown aka Scary Spice, has on Wednesday August 1st, filed a paternity suit against former boyfriend , seeks to legally establish him as the father of her four-month-old daughter Angel Iris Murphy Brown while is asking for child support as well.

"I am here today for one reason and one reason only; her name is Angel," so the singer told a Los Angeles press conference announcing the suit, filed in Los Angeles Superior Court. "Angel is my baby and Eddie's. She will always know that she was planned and wanted by both of us, but I want her to know that she has two parents who desire to be responsible for her during her life and who love her so much that they want to be a part of it."

News
>
Music News
August 01, 2007 09:21:01 GMT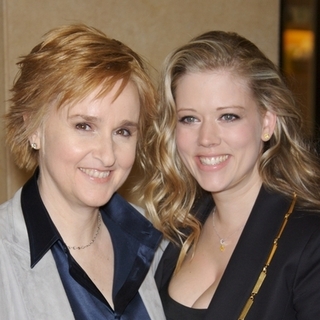 The music video of 's "Message to Myself" has been premiered on Yahoo!. To balance the meaningful song, Melissa had her friends and wife Tammy Lynn Michaels to give a cameo on the video.

'Message to Myself' is a lead single from the rock singer's ninth album '', due September 25 via Island. The album follows in the vein of her 2004 release, '' that peaked at #15 in Billboard's 200.

News
>
Movie News
August 01, 2007 09:17:50 GMT
Fans of the Caped Crusader may hear something different by the time they watch "" in theaters nearby.

An exclusive report brought in by Superhero Hype! has earned statement from composer Hans Zimmer saying he is working on a new Batman theme for the highly-anticipated project, which will be the second installment in the revitalized superhero franchise.

News
>
Movie News
August 01, 2007 08:49:13 GMT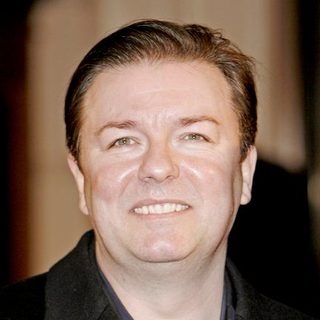 Need not surprise, folks, the "" is set to have obviously only happens on the big screen for sure.

Yes, the British comic reportedly gets attached to topline the comedy for Warner Bros. Pictures, which will set it up under its banner alongside Mosaic Media's Charles Roven and Richard Suckle.

News
>
Movie News
August 01, 2007 08:17:24 GMT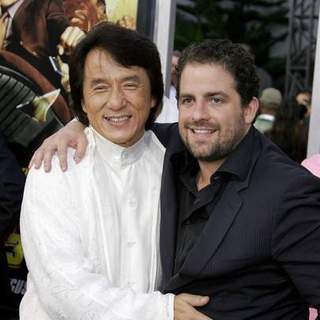 The world-famous Grauman's Chinese Theater indeed got more crowded than usual on Monday, July 30 as numerous enthusiastic people flocked to greet well-known figures coming for the L.A. premiere of "", the latest threequel in this summer set to open August 10 in theaters stateside.

Most eyes fixed on star when the martial arts veteran, luminous in a loose white outfit, ran cheerfully down the Hollywood Boulevard, dishing out smiles and kisses to delighted fans and flashing cameras.

News
>
Music News
August 01, 2007 08:13:02 GMT

Steve Adler made it true when he said he will be reuniting with his bandmates for a one-off gig. Apt to its plan, the July 28 night at Hollywood's Key Club turned spectacular after guitarist Izzy Stradlin and bassist Duff McKagan joined Adler on stage.

Although the gig was under Adler's side band 'Adler's Appetite', it became semi-reunion for Guns N' Roses when Slash appeared for the jam session. Unfortunately, the four ex-bandmates minus vocalist didn't take the stage long enough for a full show because something "reportedly came up" and Slash had to leave.

News
>
Celebrity Gossip
August 01, 2007 08:01:31 GMT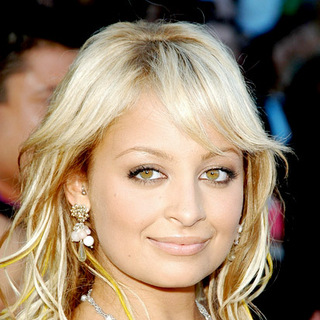 talks, OK! Magazine lend its ears to hear and send the report to readers. Fresh from her interview with ABC News' Diane Sawyer, the pregnant socialite sat down with the publication, speaking about her jail sentence and motherhood.

In her interview with OK!, Nicole said she doesn't consider her past year as "one of the worst" and instead tend to perceive it as "blessing in disguise." "This year has been full of lessons learned and soul-searching. I will be really happy once I have done my jail time. I can start fresh," the reality TV star said.

News
>
Movie News
August 01, 2007 07:40:27 GMT

Entering the realm of comic-book adaptations, Walt Disney Pictures is on its way to bring to the surface high-tech comedy "" based on a graphic novel of the same name alongside BenderSpink's Chris Bender and J.C. Spink, Variety has reported.

Names to direct, adapt, and star are still unknown yet, but it has been confirmed that Jake Weiner will executive produce with Jon Silk co-producing. Weiner is no stranger to the comic-book-adaptation thing, having previously co-produced 2005's "", New Line Cinema's film version of the John Wagner and Vince Locke graphic novel.

News
>
Music News
August 01, 2007 07:34:16 GMT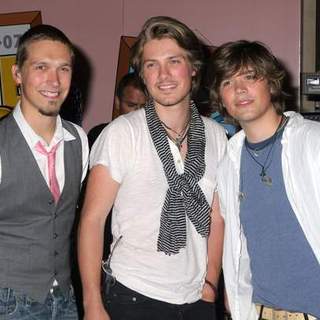 will finally bring their fourth album '' to the streets. The brothers are jumping on a tour in North America that will start August 7 in Los Angeles, C.A.

First two L.A. dates within the tour have been sold out, leaving September 12 date in Verona, N.Y. to be the next available concert. In the middle of the tour, the three-piece band will visit their hometown Tulsa, O.K. on October 6. The set is currently scheduled up to October 16 in Atlanta, G.A. but more dates are waiting to be announced in near future.

News
>
Celebrity Gossip
August 01, 2007 07:05:28 GMT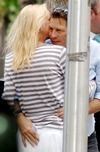 is moving on from her failed relationship with on-off boyfriend, Andre Balazs, and has scored herself a new boyfriend who happens to be 's ex-partner, Arpad Busson.

The movie beauty was spotted getting cozy with the wealthy self-made Swiss/French financier in New York at the weekend, having their arms wrapped around each other. "Uma is quite taken with Arpad, but it's early days," a friend of the actress revealed.