News
>
Music News
December 06, 2008 03:59:46 GMT

A paparazzi-inspired music video to promote ' new single "Fly on the Wall" has been premiered. Shot in a dance studio in downtown Los Angeles on November 9, it starts with a capture of her leaving a theater with a guy who "gets overcome by some strange cough" and then turns to a paparazzi.

In the next scene of the video, Miley screams and flees from his chase. "She is backed into a corner with nowhere to turn and the paparazzi approaching" but then instead of attacking or photographing her, "they break into choreography" in a parking lot.

News
>
Celebrity Gossip
December 06, 2008 03:53:56 GMT

Both and will have new scents to be launched in 2009. WWD reports Hill has been signed by Coty to do a signature fragrance, which is expected to be launched in late fall 2009.

On her partnership with the famous brand, the singer comments, "I am inspired by my travels around the world as well as my home. These experiences have made a mark on my style in what I wear, my surroundings and the perfume I choose." The name and composition of her upcoming first scent, however, are yet to be announced.

News
>
Movie News
December 06, 2008 03:27:33 GMT

The sequel of "" could fall into production in Spring 2009. While doing the publicity for her upcoming drama "", let out confirmation to IESB that the script of "Sin City 2" has been completed and the production is eyed to be kicked off sometime in April 2009.

What the 29-year-old suggested was similar to those said by director/screenwriter Frank Miller earlier. "Sin City 2 is written," Miller told on December 4 at "" junket. "It's mainly a matter of working out the details of the production. I'm hoping to do it with Robert Rodriguez again in the same circumstances that we did the first one, and we could be shooting as soon as April."

News
>
Music News
December 06, 2008 03:25:26 GMT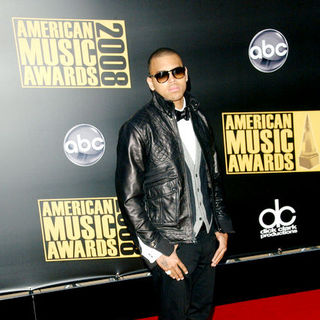 A new song from has arrived. Titled "Save Me", the single is a slow ballad jam which takes 3 minutes 8 seconds long. Reportedly produced by , it is expected to be featured on Chris' upcoming LP, tentatively titled "".

Earlier this week, Chris Brown was announced as one of the nominees of Best Pop Collaboration With Vocals at the 51st Annual Grammy Awards, thanks to his duet with on "No Air". Also, he received another count in Best Male R&B Vocal Performance, competing with , , , and .

News
>
Celebrity Gossip
December 06, 2008 03:19:41 GMT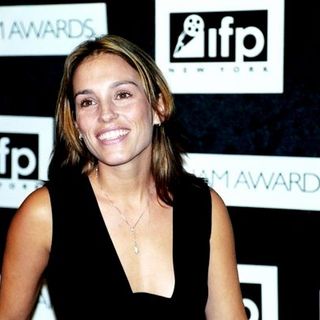 Actress , 38, and her fiance Oliver Giner, 33, have welcomed the arrival of their first child, a baby girl. They name her Francesca Christine Giner.

A representative for Amy confirms Francesca's birth to , saying she was born Monday, December 1 at 9:09 P.M. She weighed 7 lbs., 1 oz at time of birth.

News
>
Movie News
December 06, 2008 02:50:44 GMT

As "" hits U.S. theaters, fans and collectors are given the chance to win authentic prize from the action drama film. On December 6, Lionsgate Films announced that they are holding eBay charitable auctions, bidding up five exclusive posters from the Lexi Alexander-directed film.

While the winners will get studio certified posters signed by the film's star along with a hand-signed letter from a Lionsgate executive verifying their authenticity, all of the proceeds will benefit . Hopeful can join the bidding which will end on December 12 at 13:20 PST through .

News
>
TV News
December 06, 2008 02:48:40 GMT

FOX have released two previews of their action drama series "" that will return on screen on Monday, December 8 with the episode called "Just Business". Michael, Sara, Lincoln and Sucre are trapped in a warehouse while Self is trying every way to get them to talk from outside the building.

In the first clip, Michael is negotiating with Self through a phone but when they meet no end, Self throws gas bomb into the building and shoots the door to prevent the foursome from escaping. The second clip is on Lincoln taking it heavy on the fact that Michael is going to break into another prison in order to get Scylla.

News
>
Music News
December 06, 2008 02:27:36 GMT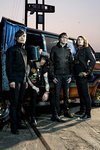 A music video promoting 's song "Seventeen Forever" has been debuted. Shot in carnival-themed scenes, the video features crowd of an entertainment spot complete with its fun house, ferris wheel, fire barrels, and stunt motorcyclists.

In the Metro Station's music video, , half-sister of the band's guitarist and vocalist , is captured making a cameo appearance among teenage boys and kids playing around the carnival. She is seen playing bumper car and laughing through the set.

News
>
Celebrity Gossip
December 06, 2008 02:21:15 GMT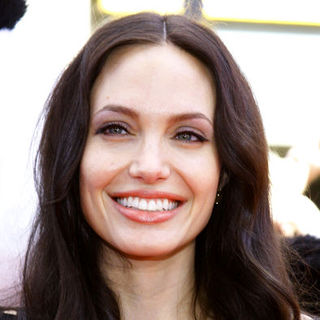 The Hollywood Reporter's annual ranking of the most influential women in entertainment has been unveiled Friday, December 5, seeing the likes of and among the lucky 100 people picked to fill in the slot. Both of them claim the 24th and 100th spots respectively, whereas fellow celebrity secures the No. 1 spot of the trade paper's 17th annual list, which is usually called Power 100.

Elsewhere on the Power 100 list, Angelina, Miley and Oprah are joined by at No. 51, at No. 36, and many more. can be gotten on The Hollywood Reporter.

News
>
Movie News
December 06, 2008 02:14:16 GMT

"In 1966, Britain was terrorized by a boat that rocked," a narrator begins his introduction on the U.K. trailer of "The Boat That Rocked". Highlighting on the phenomenon of British pirate radio revolution in the '60s, the trailer shares glimpses of the comedy movie, giving idea about what the movie is all about.

Telling the romance story between the young people of the '60s and pop music, "The Boat That Rocked" follows a band of rogue DJs that captivated Britain from a large rusty metal fishing trawler moored off the coast of England. Forefronting the UK pirate radio movement, they play the music that defines a generation, and stand up to a government that, incomprehensibly, preferred jazz.

News
>
TV News
December 05, 2008 09:59:14 GMT

Episode eleven of "" season three has been revealed through its newly-outed preview. It can be seen from the preview that Betty Suarez's character, played by , will try to be a "big city conquerer."

The preview also features Betty appearing in a what seems to be a fashion show. Then, it follows this neighborhood girl when dealing with a situation which may have something to do with hospital as she is captured receiving a call from someone.

News
>
Movie News
December 05, 2008 09:46:30 GMT

Winners of the 2008 National Board of Review have been unveiled on Thursday, December 4 and among the awards recipients is "". The Danny Boyle's drama about a poor Indian boy who gets a shot at winning millions in a television game show has been given three kudos, including for the coveted Best Film prize.

Apart from taking the Best Film title, "Slumdog" also brings recognition to its actor, who won Breakthrough Performance by an Actor. Additionally, it also gives Best Adapted Screenplay for screenwriter Simon Beaufoy, who shares the prize with "" writer Eric Roth.

News
>
Celebrity Gossip
December 05, 2008 09:15:31 GMT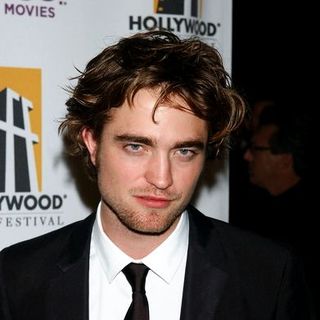 Finding his nowadays fame as "a bit of a surprise", confesses he began his acting career from nothing and so credits his local drama group, Barnes Theatre Club, to have contributed to his popularity. "I owe everything to the Barnes Theatre Club," he says in a statement.

"I never did acting in school," Robert recalls further. "My dad was in a restaurant and saw a bunch of pretty girls and decided to go up and ask where they had been. They said they went to this drama club, so he said we'd better go down too! It's the only time he's done something like that," so he shares the story on how he learned acting for the very first time in his life.

News
>
Movie News
December 05, 2008 09:02:21 GMT

Being one of the summer blockbuster movies, "" will reportedly be getting a sequel treatment. When talking to Joblo while promoting his upcoming movie "", the action drama's star has come up with a confirmation that "" is "definitely" happening.

Despite insisting that another "Hancock" movie will be seen in the future, the 40-year-old didn't give direct answer when asked whether he will reprise his role as the sarcastic and misunderstood superhero. Instead, he stated that "there are a lot of unexplored characters in the Hancock universe that would be ripe for a sequel."

News
>
TV News
December 05, 2008 08:39:13 GMT

A preview for episode eleven of "" season five has been revealed through the recently-released video posted below. The preview teases more dramas that may happen on the next episode entitled "Wish You Were Here".

As stated on the preview, the team of Seattle Grace Hospital's doctors has to deal with several conflicts in their private and professional lives. They will be losing their minds, breaking promises, and facing the most controversial case of their careers.