News
>
Celebrity Gossip
August 06, 2008 04:34:17 GMT

's sexy blonde bombshell becomes talk of the town soon after some photos of her engaged in a make-out session with Lydia Hearst-Shaw hit the net. The singer, who's been rumored to be promiscuous, is photographed kissing the model in public.

JustJared is the first to make public the steamy pictures of the females' lesbian kiss. In a posting on its site, dated August 5, the web displays some photos which among others show them holding hands, kissing, and making out in public view.

News
>
Movie News
August 06, 2008 04:29:38 GMT

Danny and Wheeler are two completely opposite people. While Danny hates everything, Wheeler loves everything. What makes them sharing a common thread is the fact that they are energy drink reps and they choose to do 150 service hours of a mentorship program after crashing their company truck to a statue believing that it is an easy way out from jail, or so they thought.

The scenario above is only parts of the newly released trailer of David Wain's upcoming comedy "". Exposing more of the plotline, the trailer shows further the trouble the two are facing while being the role model for the kids they are guiding, the bashful 16-year-old Augie who is obsessed with medieval role play and the foul-mouthed fifth-grader Ronnie.

News
>
Music News
August 06, 2008 04:11:08 GMT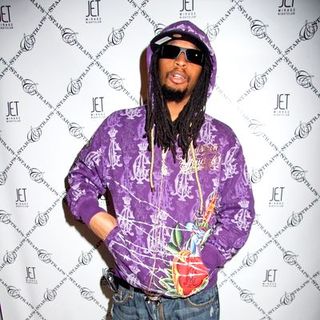 Rapper has ended his multi-million-dollar obligation to his bankrupt TVT Records. He reached an agreement to sell TVT's assets to a digital entertainment company called The Orchard for $6 million and work with the company to develop a lifestyle-oriented marketing and promotion programs as a consultant for some artists, labels, and branding opportunities.

In addition, as part of the deal, the company will provide him the rights to record his upcoming album, "". The Orchard will also digitally issue Lil Jon's back catalog with new material coming from him. Commenting on the move, Lil Jon said, "It's unfortunate things have turned out the way they did, but artists deserve to be compensated fairly by their labels for the work they do, and that wasn't happenin'. In my case. I'm happy to finally be a free man and make a new start!"

News
>
Celebrity Gossip
August 06, 2008 03:56:19 GMT
is a father for one more time when his wife Caroline Fisher gave birth to their second child Tuesday, August 5 in Nashville. The infant, a boy, is named Caleb. No more details about him are announced for the time being.

Bice, who's the American Idol season 4 runner-up, married longtime girlfriend Caroline in a strictly confidential ceremony in their hometown of Helena, Alabama on June 15, 2005. The pair welcomed their first son Aidan Michael Bice in September the same year.

News
>
Movie News
August 06, 2008 03:56:12 GMT

After months fighting to lower the rating given for his forthcoming comedy "", filmmaker Kevin Smith finally wins the appeal to get the 'R' rating. On Tuesday, August 5, the Motion Picture Association of America announced that the classification of the raunchy comedy has been revised.

According to Elizabeth Kaltman, the MPAA's spokeswoman, the dropping down of the NC-17 rating, which does not allow anyone from the age of 17 years old and under to see the film, to the R rating has been done after the group's appeals board saw The Weinstein Company's movie. With the new rating, the and -starring comedy can now be seen by the younger audience with parental or guardian's company.

News
>
Movie News
August 06, 2008 03:16:56 GMT

After "" and "", another Western movie, "", will be brought to the big screen. Yet, before it is screened in limited theaters on October 3, the trailer to the drama starring , and has been released.

Based on Robert B. Parker's 2005 Western novel of the same name, "Appaloosa" follows the story of two friends hired to protect a western town from a renegade rancher and his gang. However, their plans are disrupted when an attractive widow comes to the town. Despite the fact that the story also involved the widow, the trailer highlights on the gun fighting and the pair of friends as the men of law.

News
>
Celebrity Gossip
August 06, 2008 03:15:58 GMT

Having been rumored to be dating, and Spike Jonze offer nothing to people who're questioning on the status of their relationship other than their togetherness. It was just last week that they were spotted together, boarding a private jet bound for Oregon and it appears that they're wasting no time to get together again as they've been seen having an intimate dinner in Los Angeles during the weekend.

A source told People to have seen them getting up close and personal during a dinner at Little Dom's in Los Angeles' Los Feliz neighborhood on Saturday, August 2. Onlooker who happened to be on the scene witnessed their togetherness and revealed to People that Williams and Jonze kicked off "their late-night meal sitting across from each other."

News
>
Celebrity Gossip
August 06, 2008 02:46:46 GMT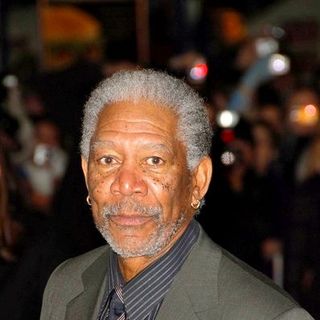 A representative for previously confirmed that he's in "good spirits" following a car accident he experienced late Sunday night, August 3 in Mississippi despite serious injury he suffered as a result of the crash. An update on his condition was released by his publicist Donna Lee who said Tuesday, August 5 that the actor is doing well after surgery.

"Morgan is doing well after surgery last night to reconnect nerves and to repair damage to his left arm and hand," Lee said. "The surgery lasted approximately four and a half hours, including recovery, and he is in good spirits and was visiting with family members this morning."

News
>
Music News
August 06, 2008 02:33:16 GMT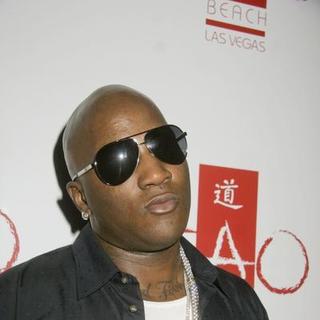 In a listening party, rapper was talking about going back to bitter reality in his third studio album "". The party was held in a New York club on August 4 to thank his supporters and at the same time give them a preview of tracks in his upcoming album.

The title track "The Recession" starts with a woman complaining about the high price of gasoline. It is then followed by him, rapping, "Wish I had me some money/ I'd buy me some better luck."

News
>
Movie News
August 06, 2008 02:32:07 GMT

If "" needed 43 days to set a record of fastest selling movie to reach the $400 million milestone, "" requires less than half the time the DreamWorks' animation movie took to break the record. Having been screened in theaters nationwide since July 18, the Christopher Nolan-directed flick finally reaches the $400.04 million number after 18 days of viewing.

The $400 million tally is the accumulation of the $393.75 million the movie have garnered up to Sunday, August 3 with the additional of $6.28 million it pulled in on Monday, August 4. With the new cume, "Dark Knight" lands at the eighth place of the all-time high-grossing film list. Still, it could climb up to the seventh place on Tuesday passing "" final number of $403 million. In fact, many box office analysts believe that it could go up the ladder up to the second slot overtaking the original "Star Wars" which raked in $461 million.

News
>
Celebrity Gossip
August 06, 2008 02:14:15 GMT
Previously issuing a "confirmation under the gun" that she's pregnant with husband Michael Lockwood's child back in March, it was just recently that it was confirmed that is having twins. To Entertainment Tonight her mother shared some details, including that the babies are due in the fall.

Lisa's actress mother Priscilla Presley broke the news of the twins, saying her daughter actually "wanted it really to be kept a secret for a long time." She went on adding, "And I think women should, because they should be able to announce what they're having and when it's time to make the announcement."

News
>
Celebrity Gossip
August 05, 2008 09:46:55 GMT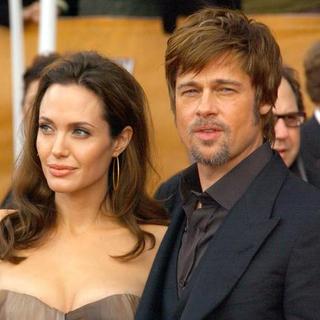 , and their newborn twins make their other magazine debut yet again with British Hello! magazine making public its exclusive cover featuring the foursome Monday, August 4. Just like People magazine, the publication features the parents and babies in matching white outfits, but in different pose.

The latest cover of Hello! which is its 1033 has the headline that reads "THE BIGGEST EXCLUSIVE OF THE YEAR. FABOLOUS FIRST PICTURES OF ALL THE FAMILIES AS BRAD AND ANGELINA INTRODUCE TWINS KNOX LEON AND VIVIENNE MARCHELINE." In addition to the cover, Hello! also has 17 pages of 'intimate family photos' of the celebrity parents and their six children.

News
>
Movie News
August 05, 2008 09:38:56 GMT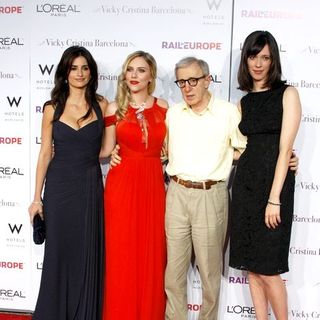 Celebrating the special screening of "", most of the comedy drama film's stars came out to the L.A. premiere of the film. Dressed to impress, the cast ensemble, which consisted of , , , and , grazed Mann Village Theater's red carpet on Monday, August 4, evening.

Turning the formality up a notch were Johansson and Cruz who both wore dazzling evening wear. Scarlett who portrayed one of the titular character Cristina was dressed in red full-length gown with a multi-pendant necklace and old-school ringlet curls to accompany, while Cruz looked stylish with her midnight blue gown.

News
>
Music News
August 05, 2008 09:09:15 GMT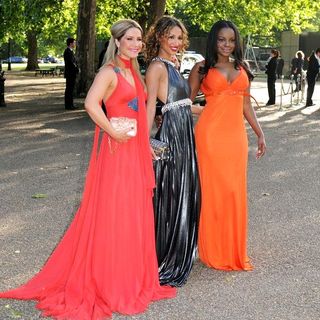 English pop trio are set to release their sixth album in October. Despite taking things slowly, the group, consisting of Keisha Buchanan, Heidi Range, and Amelle Berrabah have been busy, recording the upcoming album in London and Miami studios.

In this forthcoming album, the girls have teamed up with Orson's lead singer Jason Pebworth as a co-writer in single "Easy". In addition, they will also collaborate with Nigerian singer .

News
>
Movie News
August 05, 2008 08:50:19 GMT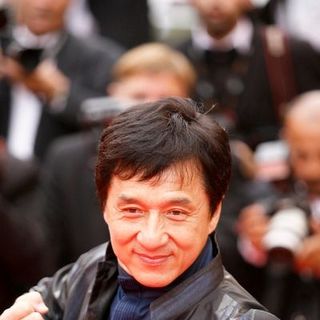 Throughout his filming career has been combining his acrobatic fighting style and comic timing for his kung fu and action films resulting him to be among Hollywood movie stars and a cultural icon. Following the success of his two latest film, "" and "", the 54-year-old is going to exchange fists and tickle moviegoers once again through "".

According to reports, Chan has been touted to star in the action comedy movie acting as a man who is hired to baby-sit his neighbor's children but ends up fighting off secret agents after one of the kids accidentally downloads a secret code. For this project, he will be teaming up with producers Robert Simonds and Ryan Kavanaugh and 2005 "" helmer Brian Levant.