News
>
Celebrity Gossip
July 03, 2008 09:05:58 GMT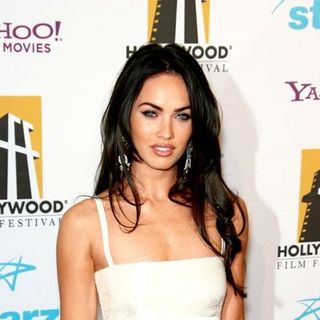 Males all over the world rejoice for is back on the single market. The sexy actress reportedly has called off her engagement to actor boyfriend .

No further details are available as of press time, but various reports claimed that Fox "sent business associates correspondence" last week to inform them about her and Brian's broken engagement. Despite their alleged split, an insider claimed that Fox "still cares about Brian, but she now realizes she's too young to marry him."

News
>
Music News
July 03, 2008 09:03:39 GMT

Recent news that recently emerged in the press stating that French music duo will be handling the production of ' new album, has now been denied. The denial comes directly from the dance music duo's label Ed Banger Records.

The label's boss Pedro Winter speaks to the press saying that his artist has no plan to do any collaboration with the funk rockers. However in his statement he did admit that Red Hot's vocalist Anthony Kiedis is indeed a big fan of Justice.

News
>
Celebrity Gossip
July 03, 2008 08:47:50 GMT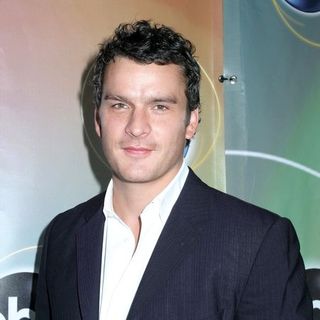 Despite the mounting evidence to the contrary, has slammed heavy media reports that he has embarked on a secret love relationship with movie star . To the U.K. Daily Mail, the actor and oil heir insisted, "It's not true. No truth, no truth to any of that" when referring to the persistent rumors of him dating Miller.

Last week News of the World started rumors that Miller's then boyfriend who as well is her costar in the film "" introduced her to Getty, a married man and father of four children. The twosome were claimed to have been very close with each other in the past three months. She, furthermore, was said to have "spent this week in a Hollywood house with him."

News
>
Movie News
July 03, 2008 08:24:10 GMT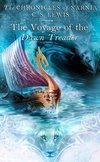 The first two "Narnia" movies have been largely filmed in New Zealand due to government tax incentives. Thus, it is most likely that the third film would be getting the same shooting location. But, that is not the case with "".

Giving update to the film succeeding "", producers revealed that the production of the Walden Media's flick will be moved to Rosarito, Mexico with the set-up shop at Baja Studios. On the moving of the filming base, producers reasoned that the third adaptation movie of C.S. Lewis' novel series will be needing several large sound stages and a massive water tank, and they will get that by using Baja, the studio where "Titanic", "Deep Blue Sea" and "".

News
>
Music News
July 03, 2008 08:15:25 GMT

Seattle rockers scored a huge success with their private charity gig by managing to earn about $3 million from the concert. The band played the benefit concert at the Beacon Theater, New York on July 1 and delivered about 26 songs that night.

Beside playing their own tracks, on the concert, Pearl Jam also treated their fans with some special stuffs by playing some cover songs. The two covers that the band played were, "Harvest Moon" by and "Masters of War" by .

News
>
Music News
July 03, 2008 07:37:36 GMT
It was barely 3 years ago that the boys of sat down with producer Greg Archilla and had a creative session that would eventually bring them to a higher place as musicians. Deemed talented, confident with a new wave of sound that relies on simplicity of the lyrics and melody, the band hailing from Nashville is one reminder of good old rock act.

The four-piece started off as Crew who won a local Battle of Bands despite entering at the last minute. Lifting their credibility to be the local sensation, they signed a deal with Universal Records and sticked to Archilla to take over their debut album's production. The result is, "" that was released on May 13, 2008. Thanks to its mesmerizing single, the album became a popular stock among its rock fans that it peaked at #15 on the Billboard Top Heatseekers. The album itself received praises, considerably uplifting for such a newcomer.

News
>
Movie News
July 03, 2008 07:36:48 GMT

In May, the movie version of HBO hit television series about the four New York gal pals, "", has stunned many when it brought home as much as $56.8 million from its first three-days theatrical screening only. And it appears that the success of the Michael Patrick King's film has pushed people behind another lovable sitcom "Friends" to move on with their big screen plan.

According to Daily Mail, the cast ensemble of the David Crane and Marta Kauffman-scripted sitcom, , , , , and , have been so inspired by the success of "SATC" that they finally agreed to do the movie. "Jennifer, Courteney and the rest of the cast are keen to reprise their roles, under the right circumstances," explained a source. "The box office success of Sex And The City has really got their wheels spinning about how a 'Friends' film could be just as big, if done right. Timing and the script are really important, but now that Courteney and Jen both have production companies, they can potentially get very involved in those decisions."

News
>
Music News
July 03, 2008 07:31:03 GMT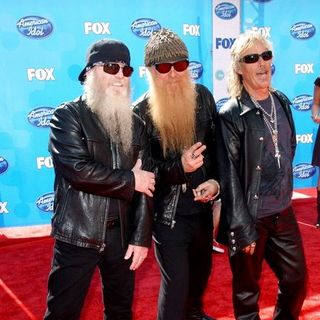 After previously confirming to the press that they will tap Rick Rubin to produce their new album, legendary rockers look forward to go all the way with the renown producer by signing to his label American Recordings. According to their manager Carl Stubner, by fully collaborating with Rubin, the band hopefully can enjoy a commercial success as well as critical revitalization at the same time.

Moreover, on the upcoming studio set Stubner stated that the band will try to create a kind of pop friendly '80s sound. Revealing about the new things that the band will be doing on their upcoming LP, the manager said, "We thought this was a great brand that was kind of dusty. My goal was to polish it and do certain things they hadn't done before."

News
>
Celebrity Gossip
July 03, 2008 07:29:01 GMT
Has been keeping her romance with rocker boyfriend away from the spotlight, reportedly has split with him. A representative for Ryan exclusively confirmed their separation to OK! magazine.

Ryan himself was quoted as saying, "Mandy is one of those genuinely sweet angelic people you wish to meet your whole life." He continued adding, "I am grateful for our friendship and how it allowed us both to grow and learn more."

News
>
Celebrity Gossip
July 03, 2008 06:58:12 GMT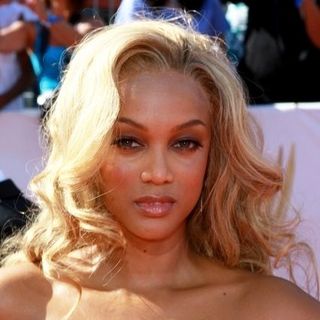 In addition to 's waxwork, famous wax museum Madame Tussauds has announced the unveiling of '. But unlike Amy's wax figure which will be unveiled in London, the one of Tyra is unveiled in D.C.

The supermodel's figure has been unveiled Wednesday, July 2. The figure is dressed in a black wrap dress, beige patent leather peep-toe pumps with gold and black bangle bracelets as the accessories.

News
>
Movie News
July 03, 2008 06:43:00 GMT

Few days after Darren Lynn Bousman's rock musical thriller got its extended trailer, words are coming out that "" has received its release date. Reportedly, LionsGate Films has tentatively set this movie to be outed at the same day "" become available on the big screen on November 7, 2008.

Originally slated for April screening, the tidbit is now said to be eyeing a limited release on the new scheduled date. Nevertheless, further details concerning which cities chosen for the limited viewing have yet been shared. So far, LionsGate's press site still noted the release date as "Coming Soon!".

News
>
Music News
July 03, 2008 06:41:42 GMT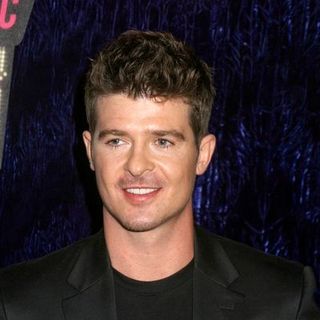 Pop/R 'n' B singer has finally revealed more details about his second studio record "" by revealing its official release date. Speaking to Billboard.com, Thicke announced that his sophomore effort will be hitting the shelves on September 9.

Beside confirming the new album's release date, on the interview Thicke also explained about the type of music fans will get on the new LP. The singer stated that the new album is like a cross between "classic Philly, Motown and '70s black disco meets the creativity of and ."

News
>
Celebrity Gossip
July 03, 2008 06:34:08 GMT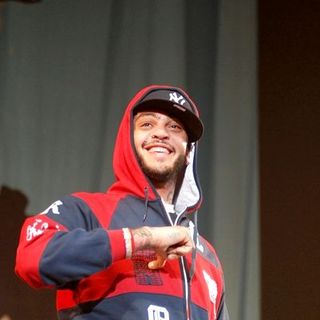 After announcing the release date of their new album "", has other news to share with fans which, sad to say, is a bad one. The band's lead singer was arrested Tuesday night, July 1 during a performance at the Maryland Heights, Missouri, stop of this summer's Warped Tour after allegedly struck a member of the audience in the head with his microphone.

Was booked and charged with third-degree assault, McCoy was released on Wednesday morning, July 2 on $500 bond. No words just yet on his next court hearing.

News
>
Movie News
July 03, 2008 06:13:56 GMT

In about two weeks time, the latest Batman movie "" will be available in the theaters across the country since it has been scheduled to be released on July 18. But, before counting down time strike zero, a very long video footage from the action movie has leaked out exposing many spoilers.

Showing the first five minutes of the "" sequel, the video displays firstly Gotham City skyline which is dominated by towering glass buildings. As the shot comes nearer and nearer to one of the buildings, a glass window is shattered. Behind it are two clown-masked men preparing to make their way to the building across the street. Following that, the footage continues showing another man holding a clown mask being picked up by a van. All of them then storm into a bank under Joker's instruction.

News
>
Celebrity Gossip
July 03, 2008 03:22:44 GMT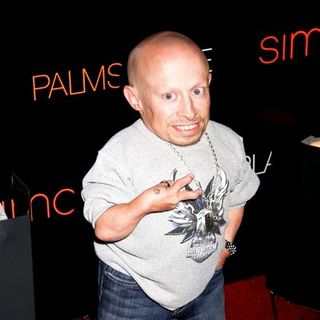 The judge has a change concerning an early order prohibited TMZ from broadcasting the snippet of 's sex tape. The actor's co-star in the tape, model Ranae Shrider, has informed a federal court that she was the one who leaked the footage, a revelation which prompted a Los Angeles judge to finally allow TMZ to repost the sex tape.

Troyer's then girlfriend Shrider signed a declaration filed in federal court in Los Angeles stating the sex tape was created with her digital video camera. Claimed herself as the owner of the tape, she then allowed celebrity website TMZ to broadcast snippets of the tape and in the meantime is shopping the full 50-minute tape around to the highest bidder.