News
>
Celebrity Gossip
July 20, 2006 07:50:37 GMT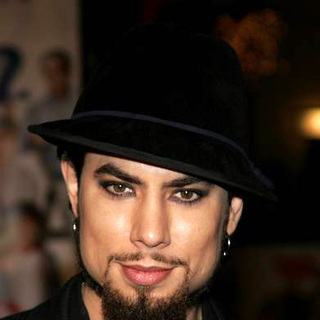 spills his guts. The musician tells all on his official blog, speaking on his divorce with .

In his message, posted on his official blog, the man spills few words answering such questions as "Do you have a girlfriend?" and "What does amicably separated mean?"

News
>
Celebrity Gossip
July 20, 2006 07:05:17 GMT
He who has the highest bid is the one deserves to date with sexy actress .

A man simply identified as John is the lucky bidder who wins Biel charity-auction date. It, however, costs him $30,000 for the rare chance.

News
>
Celebrity Gossip
July 20, 2006 06:50:20 GMT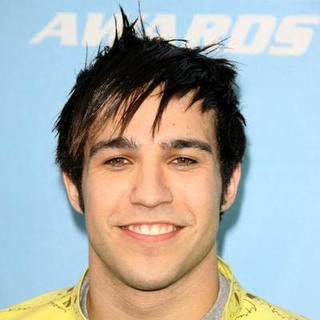 , the frontman of music act , is now part of the clothing company The GAP.

The musician has been tapped to model the clothing company's fall campaign, which will feature commercial with a song by Peaches.

News
>
Celebrity Gossip
July 20, 2006 06:16:32 GMT
Maddox, the four-year old son of and , has scored an attainment early on. The kid surprisingly has topped a poll on Hollywood's Cutest Kids conducted by American magazine Life & Style.

The boy was labeled a "globetrotter", having visited Egypt, France, England and Africa since the sexy actress adopted him.

News
>
Music News
July 20, 2006 04:57:00 GMT
Warning
: getimagesize(/home/aceshow/public_htmlhttp://wiredset.com/contests/resources/now22_xbox/images/now22.jpg) [
function.getimagesize
]: failed to open stream: No such file or directory in
/home/aceshow/public_html/php/ndetail.php
on line
468
Now it's time for us to have a look at the US album chart. There on the very top position on the chart is the 22nd installment of "Now That's What I Call Music," tentatively titled "Now That's What I Call Music! Vol. 22", which sold about 398,000 copies. That amount, in fact, marks the biggest first-week sales since the ' "", which has been sold more than 500,000 back in May.

What's more it's also more than four times as many copies as 's "". Then comes at 2nd position on the chart is 's "", moving 90,000 copies. Elsewhere on the top 200, debuts at No. 3 with his "" sold 87,000 copies, ahead of 's "" at No. 4.

News
>
Celebrity Gossip
July 20, 2006 04:31:07 GMT
Fed up with the many depressing rumors speculating on their marriage, and are reported planning to renew their wedding vows.

The most-talked couple on the town maybe wants to put the rumors to rest that they reportedly have planned an intimate ceremony on the Hawaiian beach of Maui next month.

News
>
Celebrity Gossip
July 20, 2006 04:04:47 GMT
The newlyweds, Nick Valensi and Amanda de Cadenet, are expecting twins. Nick, who is the guitar player for music group , and Amanda, actress-turned-photographer, have tied the knot in a secret ceremony on Harbour Island in the Bahamas during a break from the band's current world tour.

The couple made the announcement on their wedding in Hello! magazine in Britain with Amanda saying "The two of us went quite alone to Harbour Island in the Bahamas. I'm really pleased it was just me and Nick at our wedding, because I cried the whole time."

News
>
Celebrity Gossip
July 20, 2006 03:35:28 GMT
The never come to public notice, Suri, is still a mystery as no one has seen the creature. Though, in somewhat a quite shocking news, tells People in its new issue to have seen the baby at and ' L.A. home recently.

The actress told the magazine, "She's a beaming baby. She looks like Tom and Katie. She's just beautiful."

News
>
Celebrity Gossip
July 20, 2006 03:04:33 GMT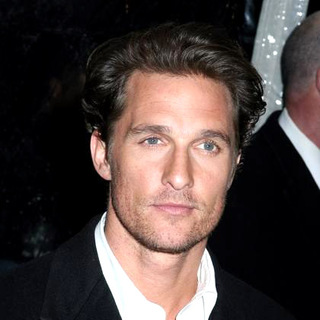 Hollywood hunk is the latest celebrity to do something for charity. The actor is putting his beloved sports car, the 1971 Corvette convertible, on eBay.com to raise money for victims of last year's devastating US hurricanes.

All proceeds from the auction will be donated to 's Angel Network's Hurricane Katrina and Rita recovery efforts, a charity launched by the talk show queen.

News
>
Music News
July 20, 2006 02:32:13 GMT
Wanna know what can do on stage? Just watch and see his action at the 2006 Teen Choice Awards.

The so-called K-Fed has been booked to perform at the award event, closing the show with a performance of his single "Lose Control," set to be released in August. This will become his debut live performance ever that surely helps the man to promote his new album "."

News
>
Celebrity Gossip
July 19, 2006 09:32:13 GMT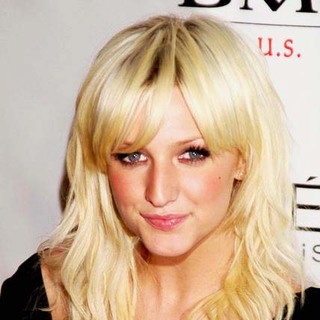 Footwear giant Skechers has recruited platinum recording artist to be its new face, replacing previous celebrity endorsers , and in promoting the company's line of footwear.

Speaking on the singer's picking, Skechers president Michael Greenberg said, "Ashlee is a leading force in the music industry. She's young, beautiful, talented, and … is also the perfect union between fashion and music, using her influence to empower young women to be themselves. We were drawn to her energy, style and grace."

News
>
Celebrity Gossip
July 19, 2006 07:56:00 GMT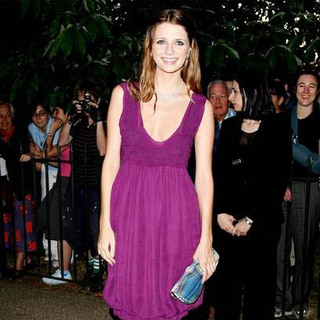 The star-studded cast of the hit TV series "Desperate Housewives" will be joined by and Dougray Scott.

As of Mischa, the British-born star is said to be discussing a new role with "Desperate Housewives" creator Marc Cherry. "He's interviewing and auditioning all the time. I'm sure Mischa would be a welcome asset to the show but who knows what will happen?"

News
>
Celebrity Gossip
July 19, 2006 07:25:54 GMT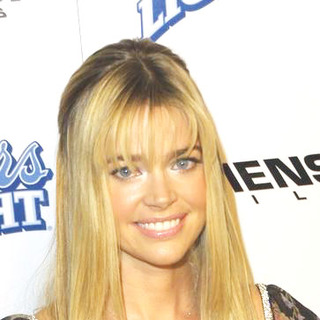 Former Bond girl is set to bare all again. This time the sexy actress is going to appear naked in an upcoming issue of Jane magazine.

Denise, indeed, insists to do it for good cause, the Clothes Off Our Back charitable foundation, which hosts online auctions of celebrity attire to benefit various children's charities.

News
>
Celebrity Gossip
July 19, 2006 07:02:45 GMT
Rose to prominence through her acting career, is now venturing into another field. The actress is bringing her own comedic take on one to network television.

Hayek is one of six executive producers on "Ugly Betty," debuting Sept. 22 on ABC. Based on "Yo Soy Betty La Fea," a Colombian telenovela, the show will follow Betty Suarez, 's role, a plump, decidedly unhip girl from New York City's borough of Queens who works as an assistant to a fashion magazine publisher.

News
>
Movie News
July 19, 2006 06:28:55 GMT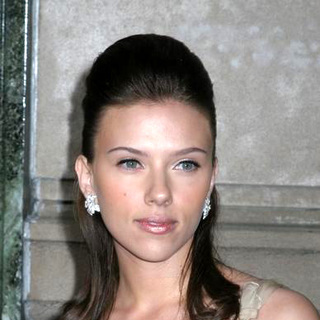 lands romantic movie. The actress will join and in the forthcoming "".

The film, based on Phillippa Gregory's historical novel, tells two ferociously ambitious sisters, Mary and Anne Boleyn, who were rivals for the bed and heart of King Henry VIII.