News
>
TV News
October 20, 2008 07:06:04 GMT

FOX science fiction series, "", has been ordered for a full season. The network announced that they have picked up the sci-fi series for nine episodes more which makes the second season of the series having full 22 episodes.

FOX's decision will brake the former speculation that the series' second season would not get any additional script request regarding to its poor rating. It has been reported previously that the second season which premiered on September 8, got 6.3 million viewers, but it fell significantly on its second episode for having only 5.5 million viewers.

News
>
Movie News
October 20, 2008 06:59:29 GMT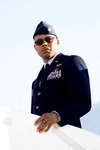 Following the shocking revelation on him being replaced by in "", Hollywood actor straightens things out in a recent interview. Talking to NPR's Scott Simon for Weekend Edition about his debut album "", the 39-year-old admits that he has discovered about the recasting saying, "Yeah, I found that out, too."

The "" actor further fesses up that the news still came as a big surprise to him and that Marvel didn't give him any explanation on their reason to go on with different actor on the sequel. "It was the surprise of a lifetime," he said. "There was no explanation. [The contract] just...up and vanished."

News
>
Celebrity Gossip
October 20, 2008 06:09:34 GMT
had double celebrations Saturday, October 18 to mark his 21st birthday; an intimate dinner with family, friends, "" co-stars, and girlfriend, and an after party at Chateau Marmont. And he kept his promise to "not going Vegas" but still "have fun" for the bash.

The dinner was held at Italian restaurant Pace in L.A. Zac's parents, brother and actress girlfriend were among the people attending the feast. They were all joined by Zac's "HSM3" co-stars Monique Coleman, , and her dancer boyfriend Jared Murillo. Zac's celebrity friends, like , , and singing sisters were also there.

News
>
Music News
October 20, 2008 06:04:47 GMT

Country music singer has dropped a music video to support his latest single "God Love Her". Directed by Michael Salomon, the video depicts a love story between a preacher's daughter and a bad boy. After receiving a fiery disapproval from her father, the girl decides to run away with the boy.

"God Love Her" is a song appearing on Keith's upcoming thirteenth major studio album "". Slated to hit the stores on October 28 in the U.S., the album will present the Oklahoma musician doing triple duties as a songwriter, singer, and producer.

News
>
Movie News
October 20, 2008 03:11:00 GMT

The winners of "Scream 2008", the third annual Spike TV's Scream Awards, has been uncovered and summer blockbuster flick "" has come out victorious. Nominated for an astounding 21 nominations, the sequel to "" has collected an amazing twelve kudos from the award event that honors the best in fantasy, sci-fi, comics and horror.

At the live taping of the show which took place at the Greek Theater in Los Angeles, "Dark Knight" has been hailed to be The Ultimate Scream Movie, Best Sequel and Best Comic Book Movie. It also obtained recognition for its F/X garnering a Best F/X prize. Though losing the Most Memorable Mutilation to "", the superhero movie won also The Holy Shit! Scene of the Year and Best Line prizes.

News
>
Music News
October 20, 2008 02:53:37 GMT

bagged three prizes at 2008 BET Hip Hop Awards, including "MVP of the Year" beating up , , , and . During an acceptance speech at the event, Wayne told the crowd, "I got a son about to be born any day now, so shout-out to him. Pray for me." Taped at Atlanta's Civic Center on Saturday, October 18, the annual show also announced Wayne as the winner of "Lyricist of the Year" and "Alltel People's Champ".

Another artist who grabbed the awards' prize is , who walked away with "Rookie of the Year" putting aside , , , and . Meanwhile, rap mogul Russell Simmons was honoured with "I Am Hip-Hop Icon" award, which was presented to an individual who, during his or her lifetime, has made notable contributions of outstanding significance to the hip hop community.

News
>
TV News
October 20, 2008 02:50:12 GMT

may have raised the rating for "" with her impersonation of Sarah Palin in recent weeks, but the real senator scored the best rating in 14 years. After a confirmation over the weekend, Palin as herself appeared on the sketch show, joined by Fey, and .

The skit, first introduced by the so called representative of Palin, requested the journalists who attended the 'press conference' to be "seriously cool". Fey then came in as Palin, answering some questions from the press such as her view on John McCain's final debate with opponent Barack Obama. Fey said of Obama, "His words are smooth when he's talking, he's like an angel whispering in your ear. He makes John McCain sound like a garbage truck unloading trash at a landfill."

News
>
Celebrity Gossip
October 20, 2008 02:42:19 GMT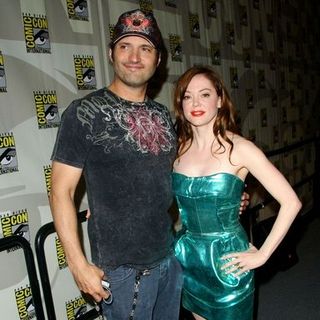 Quashing the false circulating rumors claiming her relationship with boyfriend Robert Rodriguez has come to an end, publicly announced her engagement to the filmmaker last weekend during an appearance at the Hollywood Style Awards. To the press she revealed, "I am engaged."

Going into more details about her and Rodriguez's engagement, McGowan stated he proposed to her in September after divorcing his first wife, film producer Elizabeth Avellan after 16 years of marriage. On the future of her relationship with Rodriguez, McGowan admitted to have been planning to wed him next year.

News
>
Movie News
October 20, 2008 02:16:27 GMT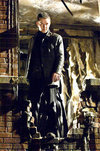 The 20th Century Fox crime drama thriller, "", has claimed the #1 box office spot this weekend, October 17 to 19. Stealing "" two-week-in-a-row slot, the John Moore-directed movie starring and has pulled in $17.6 million, around six million more than the Disney's dog adventure comedy.

Screened at 3,376 theaters throughout the North America, "Payne" is the first film from distributor News Corp. to debut atop the box office since "" release back in March. With its success on nailing the #1 position, it joins other game-based movies which gain commercial hits, though if seen from the sales record, its number isn't quite on par with the debut of some other video game adaptation movies.

News
>
Celebrity Gossip
October 20, 2008 02:15:25 GMT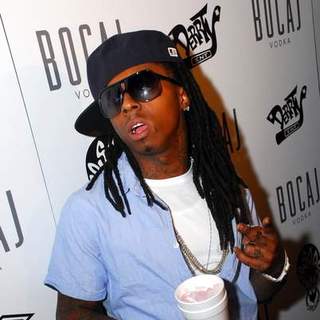 doubled his joy when he announced on-stage at the BET Hip-Hop Awards on Saturday, October 18, during which he received multiple honors, that he is expecting his first son in just a "couple of days." He made the announcement when he was accepting the Lyricist of the Year Award.

Coming on-stage to accept his award, the rapper closed his acceptance speech, telling the crowd who were attending the prestigious awards show, held at the Boisfeuillet Jones Atlanta Civic Center, in Atlanta, "I got a son about to be born any day now, so shout-out to him. Pray for me." He soon thereafter left the stage, offering no further details about his forthcoming son.

News
>
Music News
October 20, 2008 02:12:10 GMT

have finally premiered a music video for their brand new single "Lovebug". Directed by Philip Andelman, the music video is partly shot in a black-and-white background and revolves around the love story between and Joshua Boswell who attended dance party where the Jonas boys performed their latest song for the party's guests.

"They sent me these four or five lines," Andelman speaks of the concept of the video brought by the band. "They wanted something very romantic set in the '40s. It was such a joy, and literally everyone was on the same page, and that's how we were able to pull it off. I think [the video is] exactly what we saw in our heads. We fed off each others' enthusiasm."

News
>
Movie News
October 18, 2008 07:51:28 GMT
"", a drama thriller movie, is going to hit the big screen on November 20, 2009. This movie was initially aimed for a 2010 release. However, Warner Bros. have confirmed that the audiences will not have to wait that long. With the set date, "Holmes" will be released on the big screen on the same date of and -starring animated movie, "".

Taking London as the setting, "Holmes" is starred by as the titular character and as Watson, Holmes' colleague who is a doctor and a war veteran. There is also as Irene Adler, the only woman who becomes Holmes' best friend and remains a tempestuous relationship with detective.

News
>
Celebrity Gossip
October 18, 2008 07:23:44 GMT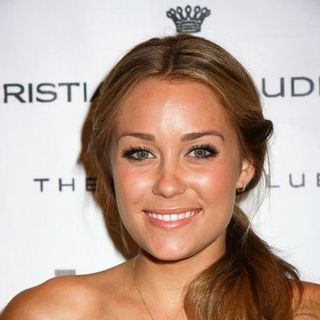 Debuting her much anticipated 2009 spring collection this past week during the Mercedes Benz Fashion Week in L.A., has revealed her passion to do a lingerie line. She shared her desire to , admitting, "I've always wanted to do lingerie."

In an interview with the media, Lauren said, "I would do a sleepwear line. I love going sleep in something pretty. I like clothes even when I am sleeping!" Nevertheless, she didn't disclose further on the planned lingerie collection.

News
>
Music News
October 18, 2008 07:16:49 GMT

joined forces with in a live concert to support Barack Obama's presidential campaign. Taking place at Hammerstein Ballroom in New York City on October 16, the gig was aimed to raise funds for the Democratic presidential candidate of November-4 U.S. general election.

The show was opened with and singing "Ordinary People" and 's "Pride (In the Name of Love)" during a brief acoustic set. It then continued with Joel taking the stage and picking up his guitar for "Glory Days". Springsteen, his wife Patti Scialfa, and E Street Band's keyboardist Roy Bittan joined Joel and his band for "10th Avenue Freeze-Out".

News
>
TV News
October 18, 2008 07:15:18 GMT
American actress and singer, , reportedly will join CBS sitcom series, "". She will be cast in a one-off role named Jillian, Ted's future lover and Lily's old friend. The "The Sopranos" veteran actress' appearance will be featured on episode 9.

In the series, Jillian will be considered as a 'bad' girl who is very fond of going to parties. She is a sweet looking young woman in her mid 20s who works as a teacher with Lily. She works well at her job but goes wild at night in a party.