News
>
TV News
December 02, 2008 04:04:52 GMT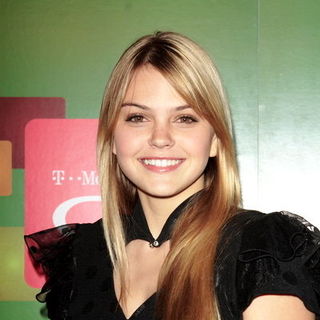 "Beverly Hills, 90210" spin-off, "", will recruit a "" cast member to join on the series' future episode. It has been reported by that , who plays Julie Taylor on "FNL", will make her debut appearance on the CW's series.

According to E!, the CW network has confirmed that Teegarden will make a contribution to the series by playing Rhonda, a West Beverly High student who will cross paths with one of the other characters. Meanwhile, there is no further details on the episode where Teegarden will be seen and whether the actress' appearance on "90210" is temporary or permanent.

News
>
TV News
December 02, 2008 03:50:24 GMT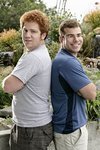 Mother and son Toni and Dallas have to end their journey in the 13th season of "" after making a fatal error of accidentally leaving their passport and and money in a taxi. "I feel closer to my son than I ever have," Toni said upon elimination. "I have the deepest respect and pride for the man that he's grown up to be. This has been the best experience of my life and I wouldn't change a thing that we did, not one."

Three teams are left in the final leg of the race, they are Frat Boys Andrew and Dan, separated couple Ken and Tina as well as siblings Nick and Starr. From Moscow, Russia, they are going to fly back home to Portland, Oregon before a pair crosses the finish line and win the $1,000,000 prize.

News
>
Movie News
December 02, 2008 03:33:13 GMT
How does it feel to be a teenager having to move to a new town and dealing with an autistic older brother? The brand new trailer of "" presents those troubling situations through the eyes of Thomas. Apart from giving out the problems faced by Thomas, the two minutes more video footage also focuses on the teenager's romantic relationship with Jackie.

Telling the story of a family with an autistic son, the NeoClassics Films drama follows Thomas as he and his family move to a new home. As if having to start at a new school is not a troubling matter for a teenager, Thomas is put in charge of his autistic older brother Charlie to make it easier for his pregnant mother. Facing his biggest challenge yet, he is taken to an emotional roller-coaster ride as he has to deal with Charlie's unusual antics and his frustrations about him.

News
>
Music News
December 02, 2008 03:25:51 GMT

Seventeen tour dates which are reportedly coming from ' American roadshow have been revealed. According to the list on , she will be performing on March 3, 2009 at New Orleans Arena in Los Angeles and then will continue to head up to Atlanta, Georgia for another live concert taking place at Philips Arena on March 5, 2009.

Despite previous report saying that Allstate Arena's show would be held on March 30, 2009, it is revealed that the gig will take place on April 28, 2009. Complete tour dates of Britney's American leg from TicketMaster can be found after the jump.

News
>
TV News
December 02, 2008 03:19:05 GMT
's debut appearance on "" upcoming episode entitled "19 Down" is revealed through a new clip and one behind-the-scene video posted below. The clip features Fishburne in a scene where he introduces himself as his character, Dr. Raymond Langston.

The clip also shows how the 47-year-old actor begins an investigation of a murder case. Meanwhile, the behind-the-scene video presents the on-set shooting for the episode. On the video, the Emmy Award-winning actor also expresses how he feels for joining the series.

News
>
Celebrity Gossip
December 02, 2008 03:14:15 GMT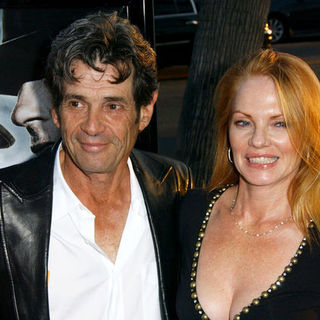 Actress and her actor husband Alan Rosenberg have decided to go separate ways after 19 years of marriage. Her representative publicly confirmed their separation Monday, December 1, giving no words on the reason for their split.

"After 19 years of marriage, Marg and Alan have decided to take some time apart," Marg's representative said in a statement. "They love and respect each other and remain committed to their family."

News
>
TV News
December 02, 2008 02:44:10 GMT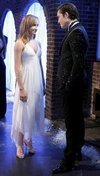 Webclips from the episode of "" 2.12 titled "It's a Wonderful Lie" has been released by The CW. One of it takes the part when Chuck and Blair make a dare on who can get an ideal date for each other and what will be the stake. The Upper East Siders will gather this time in the annual Snowflake Ball that witness everybody's dilemma.

Aaron's ex-girlfriend Lexi has a thing with Dan which then creates a conflicted feelings for Serena. Nate, Jenny and Vanessa get into a tangled situation that puts their friendships and hearts on the line while Lily and Rufus end up dancing with each other. A bad news comes afterwards, saying that someone has been involved in an accident and a life has been claimed.

News
>
Celebrity Gossip
December 02, 2008 02:43:28 GMT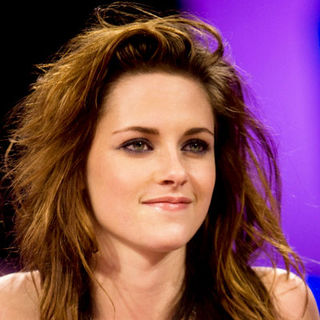 Being in the same scene with movie heartthrob , has only good words for the actor, praising him as the perfect star to play the role of vampire Edward Cullen in "." She even says she cannot imagine another actor in the role.

"Not to put down any of the other actors who came in, because they were really good, but everyone came in playing Edward as this perfect, happy-go-lucky guy," Kristen tells 's winter issue. "But I got hardcore pain from Rob. It was purely just connection," she adds.

News
>
Movie News
December 02, 2008 02:37:58 GMT

On Monday, December 1, the International Animated Film Society, ASIFA-Hollywood, has come out with an announcement of 2008 Annie Awards' nominations. Dominating the list is "" with 17 nods for the animated features category as well as for video games category.

In the feature film category itself, this DreamWorks Animation comedy has collected in total 16 nods. One comes from the production category, that is Best Animated Feature, whereas the rest from the individual nominations. For the Best Voice Acting title, "Panda" has managed to put three of its voice actors, , James Hong and , to compete with voice actors from "" and "". Additionally, it also gives directors John Stevenson and Mark Osborne a shot for Best Animated Film Director.

News
>
Celebrity Gossip
December 02, 2008 02:11:50 GMT
William Balfour, the estranged brother in-law of , was arrested Monday, December 1 in . The 27-year-old man is expected to be charged with three homicides.

"We have obtained an arrest warrant for William Balfour. He was released to Chicago detectives," Chicago Police Department spokeswoman Monique Bond has confirmed. At press time, William is still pronounced as the only "person of interest" in the case, but hasn't been charged. Meanwhile, the authorities also have not yet confirmed on what evidence that leads to William's arrest.

News
>
Music News
December 02, 2008 01:52:15 GMT

In support of her brand new single "Long Distance", has premiered a music video for the song. In the Chris Robinson-directed music video, she is captured turning devastated and taken "through the feeling of missing the person she's in love with" in Park Plaza Hotel where the video shooting took place.

"Long Distance" is a ballad song from Brandy's fifth studio album "", which will hit the U.S. stores on December 9. "Whether it's a significant other or your daughter, a lot of people are away from the people they love," she explained. "I met some lady, and she was telling me her husband is away in Iraq right now. I was like, 'I have the perfect song for you.' ... "

News
>
TV News
December 01, 2008 10:03:11 GMT

A preview of "" episode 3.10 has been released. As revealed through the recently-released preview posted below, a baby girl will need a transplant while her father is not the real father.

Entitled "Just a Silver", the episode follows the Walkers family as they celebrate the Thanksgiving day in an unconventional way. It revolves around the Walkers who will experience some conflicts on the Thanksgiving day, leaving Nora and Sarah alone to celebrate the holiday. Still, a medical emergency experienced by Elizabeth will bring the family together again.

News
>
Celebrity Gossip
December 01, 2008 09:43:51 GMT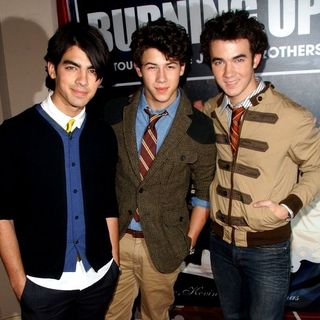 are all interviewed by Times Online's Chrissy Iley who asks the threesome everything from shoes to monogamy and marriage. , , and also open up about their celibacy vows and also the ideal girls in their mind.

Joe is a shoe lover and claims Burberry as one of his favorites brands. "Well, I love shoes. I was wearing these really great pink shoes when we played at the White House the first time," he recalls. "We met the president. We were ready to shake his hand. Instead he gives us a high-five and said he liked my shoes, the pink shoes, so I sent him a pair. I haven't seen him out with them yet, you know. But they're really cool shoes."

News
>
TV News
December 01, 2008 09:43:03 GMT

While the second season is still literally months away, the first chapter of "" can be watched again through HBO's "On Demand". A new promo of the popular Vampire series has been put up by the network, aimed to introduce those subscribers who haven't watched the show over the Fall season.

Starring as a waitress named Sookie Stackhouse and as a vampire named Bill Compton who falls for Sookie, "True Blood" started off slow when it first hit the screen in September. It gained mere 1.44 million viewers on the first week, but steadily absorbs fans and caught up to 60 per cent increase in its viewing with 2.4million as the number for its season finale. The Associated Press marks the show as being watched by averagely 6.8 million people per week.

News
>
Movie News
December 01, 2008 09:19:22 GMT

"" could see Axel Foley dealing with the murder of his former partner Billy Rosewood. Latino Review has got the scoop on the potential story details of the action comedy franchise's fourth installment, noting that the story kicks off after Judge Reinhold's Rosewood takes a leap out from the 20th storey of the Los Angeles Police headquarter.

Upon hearing that his former partner has died and believing that it is not a suicide, Axel flies to Beverly Hills to get the right facts. For the case, Axel gets a new partner, a fat rookie named Goodwin with low self-esteem who has a crush on "a lady cop in the facial recognition department". It is said than Axel will play matchmaking for the two and helps Goodwin to be a better cop. Detailed description can be read at .