News
>
Celebrity Gossip
October 21, 2008 07:05:05 GMT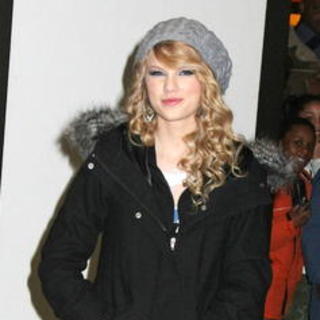 Recently blogging about her free time and making playlists of sad songs, has just unveiled a backstage video diary which documents her playing with snake and spending time with band in Nashville. It, moreover, also tracks her pre-show rituals and some casual time off.

In the video, Swift is joined by her brother Austin, best friend Abigail, and some bandmates. They all can be heard in the video lending their voices to lip-sync along to 's hit "Hot N Cold". The video actually is filmed for MySpace Celebrity, but it can be watched after the jump.

News
>
Music News
October 21, 2008 07:02:41 GMT

Former 's singer, , has debuted a music video to promote her new love single "The Greatest". Starting to roll with a capture of her donning a black tube gown and singing the song on her bed, the video mostly shows Williams' deep love for her boyfriend. Her on-bed appearance is sometimes cut with another scene where her man is on the field coaching his football players.

"The Greatest" is a ballad song listed on her third solo studio album "", which has been in stores since October 7 in the U.S. "I'm making a statement with this album - Michelle is feisty. She's not the quiet one. She's not at church 24/7. She's not on the altar sprinkling blessed oil everywhere. She has fun," she speaks of her latest record.

News
>
TV News
October 21, 2008 07:00:03 GMT

Talks of death have been circling "" in the past few weeks and Kristin Dos Santos of E! has come out with a more specific hint on who will take the fate. The scoop has narrowed it down to a male character whose death will have an effect to others.

According to E!, the character "is a third wheel whose death just might clear the way for a long-awaited couple to get together" The mystery will be unveiled in an episode airing November. Previously it was hinted by EW that the possible male characters who may die are either Chuck's father Bart, Nate, or Rufus. But if the scoop is to be believed, then the most matching character to die is the first one since Lily and Rufus can be together in his absence. Furthermore, E! also hinted that Rufus and Lily will get closer in the coming episodes.

News
>
Movie News
October 21, 2008 06:13:30 GMT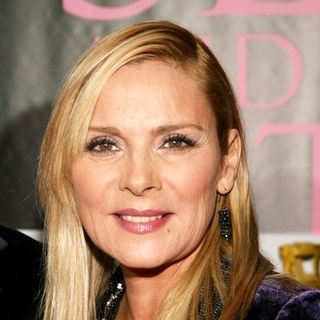 Moving on from her sexually promiscuous role of Samantha Jones in "", is going to take on an even raunchier character. Giving more on the 52-year-old's character in "Miss January", reports claimed that her 1980s cinema siren part is actually an '80s porn star named Monica Velour.

While Cinematical pointed out that Cattrall's character has been said to have "no gag reflex", MTV noted that the Velour is now known by the name of Linda. In "Miss January" itself, the character has been described to be a 50-year-old single mother who is in the middle of a child custody battle.

News
>
Celebrity Gossip
October 21, 2008 06:12:42 GMT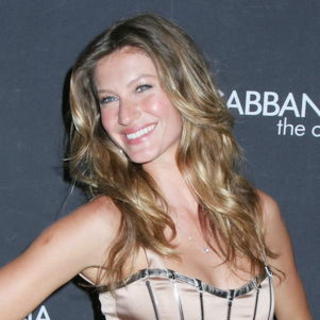 Rumors are abuzz that and are about to tie the knot soon, after they reportedly plan a wedding reception at a New York restaurant. Page Six breaks the news, claiming Gisele "is in talks with party planners at the legendary Tavern on the Green in Central Park to plan the celebration."

"They were recently there, and Brady had a long chat with (American football star) Joe Namath," Page Six was told by a source. Spokespersons for Gisele and Tavern on the Green have declined to comment on the reports.

News
>
Music News
October 21, 2008 06:11:57 GMT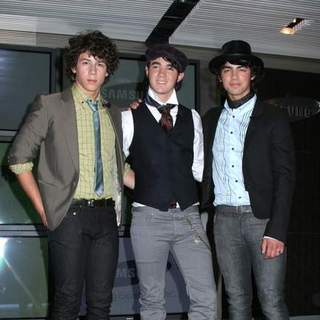 Alongside , are scheduled to perform at next year's RodeoHouston. "I think we've found a real good partnership with the Disney acts, beginning with , then and now the Jonas Brothers," Leroy Shafer, the rodeo's chief operating officer, says.

and his brothers are expected to play on March 8 at Reliant Stadium in Houston, Texas while Swift will take the event's stage on March 20. "We're thrilled about this presentation," Shafer shares his excitement concerning the upcoming stars-studded show. "To bring both of these acts in is just a tremendous coup for us. It's been our purpose throughout the years to provide affordable family entertainment to Houston."

News
>
TV News
October 21, 2008 06:04:50 GMT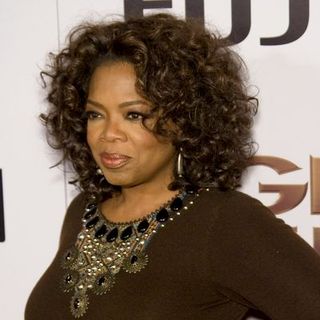 The popularity of "" has transcended to another language. The Harpo production has been made available in Spanish, through Secondary Audio Programming (SAP) and close caption, which was launched on Monday, October 20.

"We are delighted to be providing the Spanish-language community with an opportunity to become part of the 'Oprah' show viewing family," Harpo Productions, Inc. President Tim Bennett said in a statement. "We'll be able to reach this audience more directly with programming that is relevant, informative and entertaining."

News
>
Music News
October 21, 2008 04:27:51 GMT

Kevin Cogill from California, who has been for copyright infringement over ' songs in August, has pleaded not guilty for his action. The 27-year-old blogger appeared in Los Angeles' federal court on Monday morning, October 20 to enter his plea.

Assistant U.S. attorney Craig Missakian says, "In the past, these may have been viewed as victimless crimes. But in reality, there's significant damage." However, if Cogill is convicted posting the band's songs for profit, he will face up to three years in jail and a $250,000 fine. Things will get even worse if the band decide to pursue civil charges, which mean that the fine can end up to $150,000 for a song. Thom Mrozek, a spokesman for the U.S. Attorney's Office, says that no date has yet been set for the trial.

News
>
TV News
October 21, 2008 04:18:45 GMT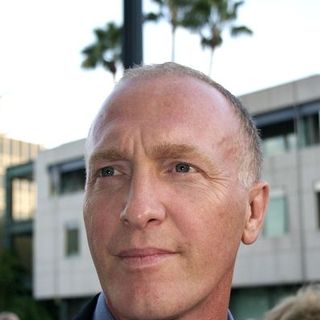 Another evil will come to disturb Winchester brothers, Sam and Dean, in "". Alastair, who will be played by Mark Rolston, is the next demon character from hell that will join the set to create madness. It has been confirmed that the actor will get his first debut on the horror series on November 13 episode, entitled "Hell's Angels".

The new devil is described as, "calm and composed demon with a placid smile that belies his simmering sadism and evil. He's one of the top demons in Hell. He's electrifyingly powerful."

News
>
Movie News
October 21, 2008 04:17:35 GMT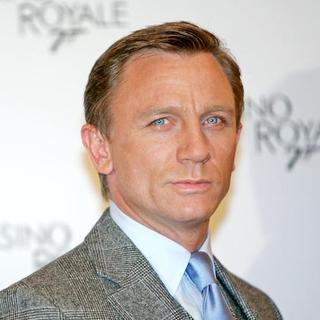 Two-time James Bond actor, , has been indeed considered to be the leading man in "". During the "" press event in Beverly Hills on Monday, October 20, the 40-year-old actor admitted to that he has been approached by Marvel Studios to take on the superhero role.

Noting that he had been in the studio's short list as Thor, he was quick to point out that he has turned down the part. To IESB, the Lord Asriel of "" jokingly said that starring as the hammer wielding hero as well as portraying the 007 agent, Bond, would be "too much of a power trip".

News
>
Celebrity Gossip
October 21, 2008 03:35:02 GMT
, the eldest of the , has been snapped locking lips with girlfriend Danielle Deleasa during an afternoon excursion across the shoreline at Point Mugu, Calif., on Sunday, October 19. In the photos, which have been all over the net, the singer was even was seen taking a photo of him and Danielle while they were hugging and kissing passionately.

Kevin and Danielle reportedly are childhood friends. They are claimed to be growing up together in Wyckoff, New Jersey. It is not known on how long they've been dating.

News
>
Music News
October 21, 2008 03:33:46 GMT

In anticipation for her world tour which is reportedly scheduled to be kicked off next spring, has started practicing her dance moves with several backing dancers. Donning a purple tank top, the singer is seen in the rehearsal room dancing with a whip.

Set as a promotional project for her upcoming sixth studio record "", her tour will reportedly be handled by major tour promoter company AEG Live. Also, the Jive Records' artist will reunite with her old choreographer, Australian dancer Wade Robson, as a creator for her stage shows. "Britney reached out to me and said she wanted to get the old team back together, so we'll go into rehearsals in January for a March start," Robson said.

News
>
Celebrity Gossip
October 21, 2008 03:27:43 GMT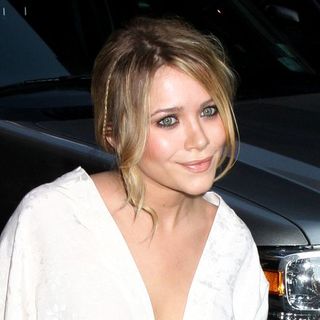 and her female friend were involved in a car accident outside the Open Door furniture store on Melrose Ave. Monday afternoon, October 20 after having some furniture shopping. Fortunately, it was a minor no-injury car accident and the drivers of both cars have settled the case without involving authorities.

Mary-Kate attempted to hide her face as she was leaving the store, avoiding the many paparazzi who were hounding her, trying to snap her pictures. She quickly made her way into a black Toyota Prius, in which her female companion already sat behind the wheel, ready to drive somewhere.

News
>
Movie News
October 21, 2008 03:18:53 GMT
On Monday, October 20, IFP has announced the contenders for the 18th Annual Gotham Independent Film Awards and Lance Hammer-directed drama "Ballast" has dominated the nomination list, taking in 4 separate nods. The movie, which has won the 2008 Sundance Film Festival's Dramatic Directing Award for Hammer, is nominated for Best Feature, Breakthrough Director, Breakthrough Actor and Best Ensemble Performance.

In the category of Best Feature, "Ballast" will be up against Courtney Hunt's "", Charlie Kaufman's "", Thomas McCarthy's "" and Darren Aronofsky's "". Meanwhile, for the Best Ensemble Performance category, the film's cast that include Micheal J. Smith Sr. will be competing with "" ensemble led by , "Synecdoche" cast led by , "" ensemble, , , and , and "Visitor" cast led by .

News
>
TV News
October 21, 2008 02:43:43 GMT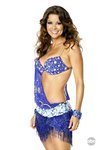 resumed with her dance performance on last night's episode of "" although she had just injured her foot on Sunday, October 19 afternoon. Brooke and her dancing partner Derek Hough were the first to perform jitterbug, the same style who got Brooke into a false land while doing a front flip.

Brooke's right foot was swollen and given ice but as a precaution, she was taken to Cedars-Sinai Medical Center on Monday morning when she was determined to have "severe bruise". A spokesperson from ABC told People on Monday, "She's a little sore, but she rehearsed today and she feels ready to dance tonight."