News
>
Celebrity Gossip
November 13, 2008 02:22:13 GMT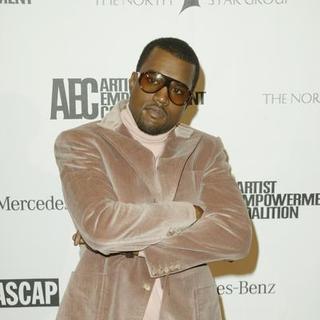 Hip-hop artist opened his heart and shared his feeling to the press, saying he's feeling lonely since the death of his mother Donda West last year. He, thus, wants to start a family soon, but finding it hard to find the perfect match.

Attending a London listening party for his new album "" Tuesday, November 11, Kanye told reporters, "It's lonely at the top." He then explained, "Losing my mom, having no woman in my life to support me - I feel like I'm on my own and can only express it through my music."

News
>
Movie News
November 13, 2008 02:18:45 GMT
More and more never-before-seen footage from "" have been let out and this time, they come from an international trailer of the sci-fi thriller. Providing another take to the film, the trailer chronicles the moments leading to the destruction of the Earth. It also displays an extended look of Gort and explains what it is capable of.

A contemporary reinvention of its Robert Wise-directed 1951 classic, "Day the Earth Stood Still" tells the story when an alien messenger named Klaatu comes to Earth to warn the leaders. As governments and scientists race to unravel the mystery behind his appearance, a microbiologist and her stepson get caught up in Klaatu's mission and uncover what he means by being a "friend to the Earth".

News
>
Music News
November 13, 2008 02:10:10 GMT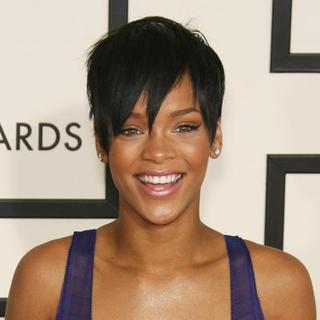 's music video in support of single "Rehab" has been revealed through 28-minute snippet. Directed by Anthony Mandler, the video was shot at Vasquez Rocks Park outside of Los Angeles on October 21. It features as a cameo playing Rihanna's love interest.

"Rehab" is eight single taken from Rihanna's 2007 studio album "". The song was written by Timberlake, and Hannon Lane, with Timberlake and Timbaland contributing backing vocals in the bridge of the song.

News
>
Celebrity Gossip
November 12, 2008 09:41:26 GMT

Star magazine has broken the report that celebrity lovers and have engaged and already talked about getting married. While there has yet official confirmation from either parties or their representatives, Internet reports have been abuzz that the actor has proposed to the supermodel.

"They are talking about settling down and getting married in a year. They have had a bit of a crazy year, but they do love each other and she wants to be his wife," a source tells Star. No record just yet on when and where the couple will hold their wedding ceremony.

News
>
Movie News
November 12, 2008 09:36:18 GMT

During a press event in London, J.J. Abrams has screened his four finished "" clips and now the details of the clips have been shared. Providing major spoilers to the forthcoming sci-fi movie, Empire Online jotted down the detailed story seen in each of the clips shown at the Vue West End in Leicester Square on Tuesday, November 11.

Starting with the first clip, Empire described that the first snippet displays the scene where young and drunk Kirk is involved in a bar fight with a group of cadets while he is having a conversation with Uhura. The fight is stopped when Captain Pike comes into the bar. Sitting down with the young lad, he then tells Kirk not to waste his life and suggests him to join the Starfleet Academy.

News
>
TV News
November 12, 2008 09:32:08 GMT
A guest star will make a contribution on the fifth season of Bravo's cooking competition show, "". It has been informed by that Grammy Award-winning rock band, , will make an appearance as guest judge on the cooking show.

Giving additional information, EW states that the Foo Fighters' guest-starring episode will be titled "Foo Fighters' Thanksgiving" and has been arranged to air on November 26. The episode will be taking place in restaurateur Grant Achatz, at a tour stop in Rochester, New York.

News
>
Celebrity Gossip
November 12, 2008 09:14:13 GMT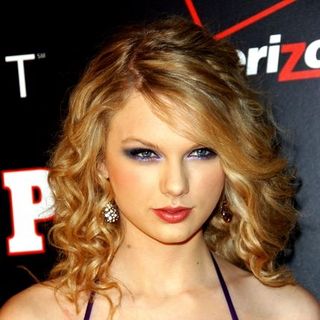 Country music singer opens up to Just Jared about the three things that people might not know about her. She, moreover, also talks about some other issues ranging from her favorite prank played while she was on tour with to the last three ring tones on her cell phone.

On the first matter, three things about her that people do not know, Taylor says, "I think three things people don't know about me are that one - I have really bad eyesight." She goes on explaining, "So I have these huge glasses that I wear that are the ugliest pair of glasses you'll ever see in your life. But they were the ones in the glasses store that no one was going to buy. They were in the corner, they're all dusty. I'm like, 'no one is going to buy those, and they're so ugly'. So I had to buy them."

News
>
Celebrity Gossip
November 12, 2008 08:27:05 GMT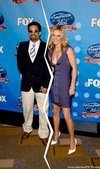 Singer and mother of one daughter, , is reported to have dumped her boyfriend, dancer Ivan "Flipz" Velez, over the phone. Per Britain's Closer magazine, she ended their romance three weeks ago after only six months of dating.

"She called 'Flipz' when she returned to the UK from Los Angeles and confessed that things just weren't working for her," a source close to Geri tells the publication. "Geri said she'd hoped it would be an amazing love-of-her-life romance, but that the spark just wasn't there. She couldn't deal with the distance between them and thought it was best to end it before he got even more hurt."

News
>
Music News
November 12, 2008 08:23:58 GMT

is plotting an eight-week roadshow with , a spokesperson for the latter confirmed. Also joining them are and . The concert will be kicked off on December 18 and include a performance at Joe Louis Arena on December 26.

In addition to Lil Wayne's newly-revealed roadshow plan, a tracklisting for his upcoming mixtape titled "" has also been uncovered. The upcoming record is produced by and features beat sounds from 's "Art of Storytelling 4", 's "Whatever You Like", 's "Couldn't Be a Better Player", 's "Shootout", and 's "Get Silly".

News
>
Movie News
November 12, 2008 08:23:10 GMT

The theatrical release of "" is just around the corner and MTV has conducted an interview with the vampire drama's lead actress, . In a sitting down session with the entertainment network during the tapping of MTV's "Spoilers" TV show, the 18-year-old discusses various topics from getting a chance to kiss to imaginary dating Eric Yorkie.

Asked about the top five reasons why it's good to be Bella, the "" actress comes up with interesting answer. "Well, it's not that easy to be Bella; that's the thing," she explains. "It's really fun to examine the characters from an outside perspective, but to play the parts, they're very wrought. She's found something that she feels she can't live without, and that's very scary. [As for reasons,] well, I get to kiss Edward Cullen, and...ah, I don't know."

News
>
TV News
November 12, 2008 08:20:32 GMT

In the next "", a child music prodigy is abducted by a serial kidnapper. It is then discovered that a sequence of flashing lights appeared at the abduction, which Walter links back to his bunkmate at St. Claire's Hospital. Much to Peter's dismay, Olivia encourages a return visitation for Walter, and Walter's determination to help ends up having chilling ramifications.

The November 18 episode is called "The Equation". On this particular chapter, Olivia depicter, said, "I thought 'The Equation' was a really beautiful script. A little boy is abducted while on a drive with his father. His father stops to help this woman whose car's broken down and sees some lights and then all of sudden his son and the woman in the car have disappeared and he doesn't quite know what's going on and we find out that this same kind of story has been told before, but most of the people that have told it have inevitably gone mad or had quite frightening psychotic outbreaks."

News
>
TV News
November 12, 2008 07:55:17 GMT

A new preview for episode 1.11 of '' has been released. Entitled "That Which We Destroy", the episode will revolve around a problem between Kelly Taylor and Brenda Walsh, which causes the gap between the ladies' friendship to get wider.

Meanwhile, Sean, who is guest starred by , will move to Wilson's family house after his first visit, and meet a warm welcome from Harry and Debbie Wilson. Elsewhere, there will be a cheerleader who pays a little too much attention to Dixon Wilson, causing Erin Silver to be jealous. Also, Naomi Clark will begin to hang out with a new group of girls.

News
>
Celebrity Gossip
November 12, 2008 07:49:29 GMT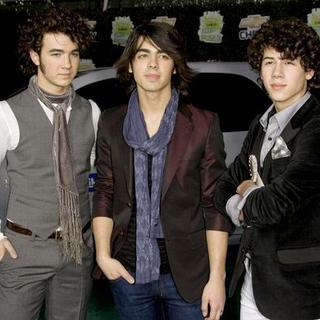 were on the so-called Jonas Headquarters Mailroom to read the fan mails they've received in the past months when they decided to sing one of their fans, named Natalie, "Happy Birthday." Besides, they also took time answering fans' questions in addition to sing the songs their fans have penned for them.

They videotaped the moment and then posted the footage on YouTube. At the end of the video, the brothers pointed to a couple of boxes full of fan mails that they promised to read. In a post accompanying the video, , , and wrote, "Thank you guys so much! We love you all, and for those of you who've asked, here is the address to send all of your fan mail! We can't wait to read it!! Jonas Brothers C/O Ultrastar Entertainment 45 Main St. Brooklyn, NY 11201. Thanks again."

News
>
TV News
November 12, 2008 07:43:25 GMT

A top secret war game leads to a very real consequences for one team member. In the new episode of "", a shocking revelation comes to light after the team is forced into playing a dangerous war game. Also, the team investigates a body placed in a cooler box.

Th episode is called "Cloak" and will be broadcast on November 18. Liza Lapira is back as a recurring cast Agent Michelle Lee.

News
>
Movie News
November 12, 2008 07:28:11 GMT

A movie based on the popular board game by Parker Brothers, "", is moving forward. According to The Hollywood Reporter, the movie has now found its screenwriter in Pamela Pettler. The scribbler who has worked on the script of Tim Burton's "" and Gil Kenan's "" has come aboard to pen the film's screenplay.

Beside picking up its writer, the movie has also put Academy Award-nominated filmmaker Ridley Scott on the director chair. Previously, the man behind "" has been attached to the project as the producer. As the producer, he will collaborate with Giannina Facio and Hasbro's Brian Goldner.