News
>
Celebrity Gossip
January 19, 2008 03:28:22 GMT

Has recently been rushed to the hospital due to complications from pneumonia, reportedly has a very serious heart condition and is said to be weighing in at 200 pounds. In an attempt to provide a solution for the rap icon to lose his weight, weight-loss product company Slim-Fast has offered him a deal to become their spokesman.

"Slim-Fast is a program that can really work for someone like Eminem; it's a do-able and flexible approach," a Slim Fast representative said in a statement. "Slim-Fast would love to offer Eminem product and assistance to help him become a potential Slim Fast success story."

News
>
Movie News
January 19, 2008 03:25:07 GMT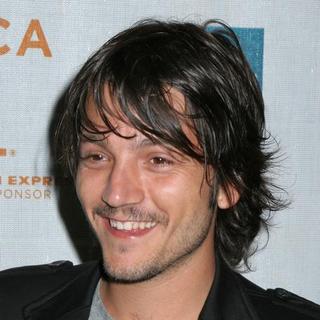 Mexican actor has reportedly been signed to join the cast of "". According to Entertainment Weekly, the actor in 's "" gets the part of Jack Lira, the supporter and lover of 's character, Harvey Milk.

The biopic tells the story of Milk, who was the first openly gay man to be elected to public office in America. He was voted to be in the city supervisors' board of San Francisco in 1977, but assassinated the following year along with Mayor George Moscone by another city supervisor, Dan White.

News
>
Music News
January 19, 2008 03:00:31 GMT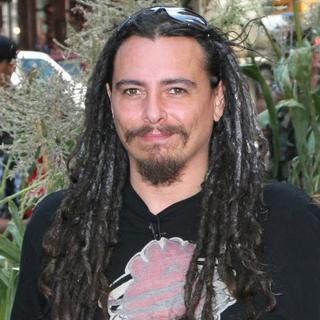 have found the replacement for guitarist James "Munky"Shaffer who announced his time out from the band earlier this week. According to HardDrive Radio, the nu metal band that have just started their European tour, hired Rob Patterson as their guitarist and opted Ray Luzier as their drummer, sitting for David Silveria who took an indefinite hiatus in 2006.

"Yeah, I'm the new drummer for Korn now," Luzier told Ultimate-Guitar.com. "We start in Dublin, Ireland on the 13th of this month and we have a big world tour coming up right now. We're going everywhere, all over the U.K. and we're going to go to Dubai, South Africa, Russia. It's a crazy tour." Patterson was the band's supporting guitarist during Family Value Tour 2006 while Luzier was formerly in Army of Anyone. Their status is limited to being the touring members, not the official ones. After all there is still possibility that Munky will return to the band.

News
>
Movie News
January 19, 2008 02:46:33 GMT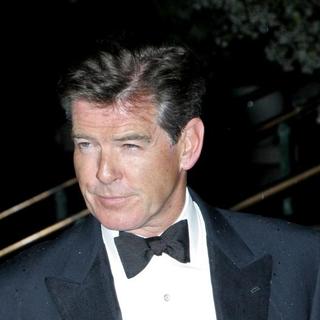 The former James Bond star, , dished out about his next project on . The 54-year-old actor revealed that he will star in Terry Loane directed-film "" before he is going into the production of "The Thomas Crown Affair" sequel.

In his site, the "The Tailor of Panama" star stated that he is heading off to South Africa to make the family genre film which starts taking the principal photography in mid-February. He noted down, "Before I set sail with the second installment of TC2..... I'm off to South Africa to make 'Vanilla Gorilla,'..."

News
>
Celebrity Gossip
January 19, 2008 02:46:25 GMT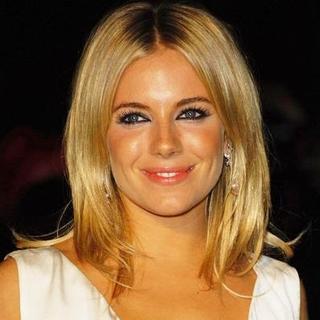 Has been pointed to be the other woman in 's marriage to his now-estranged wife , branded the report as "outrageously untrue" and insisted she and the actor are just friends.

The New York Daily News' columnists Rush and Molloy run a story under the headline , reported in it that Sienna was seen having a late night out with Sean during which she was spotted sitting on his lap with her arm around his neck while dressed sexily.

News
>
Music News
January 19, 2008 02:18:38 GMT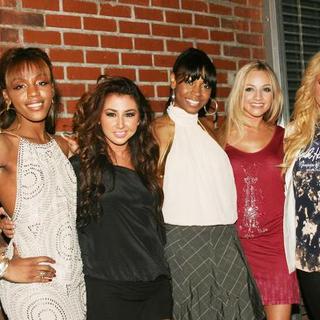 are back on the track and ready to launch their first single from their sophomore effort. Bad Boy/Atlantic Records have allowed fans to get a say between two songs which are posted on their official site.

Despite earlier this month, Atlantic have put 'Damaged' and 'Pretty Boy' as the options. 'Damaged' is an uptempo dance track which can easily be a club banger while the smoother 'Pretty Boy' is reportedly produced by 's protege, Danja.

News
>
Movie News
January 19, 2008 02:02:47 GMT

Following the screening of "" on Wednesday, January 16, the teaser trailer of "" attached to the J.J.Abrams-produced movie is playing in theaters. However, the good news came from IESB.net stating that the bootleg version of the sci-fi film's teaser has been leaked online.

In a considerably short video footage, the teaser has been exactly like what it has been described earlier. Though showing the Starfleet logo and ended with words stating, "Under Construction".

News
>
Celebrity Gossip
January 19, 2008 01:48:37 GMT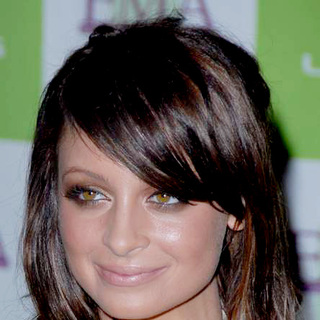 has become a first-time mother by January 11 when she gave birth to her first child with boyfriend Joel Madden, but it was not until a week later that photos of their newborn daughter made their way all over the net.

It was MediaTakeOut who first made public the photos claimed to be that of Harlow Winter Kate Madden. "MediaTakeOut.com got its hands on what we are told are photos of Nicole and Joel's baby Harlow Winter Kate Madden shortly after birth," so the site wrote.

News
>
Movie News
January 19, 2008 01:35:19 GMT

Paramount Vantage have shared the first look into their war drama movie "" through the release of its teaser trailer. The two minutes video footage opens with the appearing of solemn white words on black screen referring to the evils of German most feared man Adolf Hitler.

The trailer gives out glimpses of the war resolving around the three Jewish brothers living in Nazi-occupied Poland and fighting their way out from the country through the Belarussian forest where they join Russian resistance fighters in battling the Nazis. Along the way, they save the lives of more than 1,200 Jews. The teaser gives a mix of struggle, determination and action and it is said that it was a story no one ever heard of.

News
>
Music News
January 18, 2008 09:42:13 GMT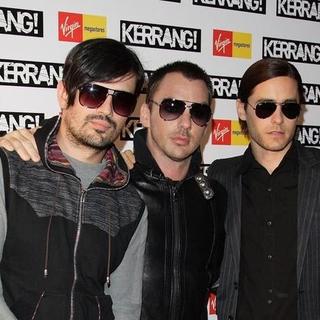 -fronted rock band have begun the pre-production of their third effort. They will follow up the 2005 released '' that peaked at #36 on Billboard Hot 200.

"We are actually doing pre production," drummer Shannon Leto said to Ultimate-Guitar.com at the 2008 Guitar Center Drum Off. "I've recorded a bunch of beats, some guitar parts. My brother has probably written twenty or thirty songs already. We're going to go tour England and part of Europe right now, come back, record about five songs and see what happens."

News
>
Movie News
January 18, 2008 09:27:48 GMT
On Wednesday, January 16, night, the Paramount Studios in Los Angeles, California became the black host of the new suspense flick "" premiere. As the stars came to the event, they were greeted with a circular black carpet started at the Bronson Gate and rounded up at the end with the headless Statue of Liberty.

The premiere was attended by most of "Cloverfield" cast, including , Lizzy Kaplan, , , and . Aside from the stars, the film's producer, J.J. Abrams, and its director, Matt Reeves, were also present for the screening. On the occasion, Reeves gave out that the film's title 'Cloverfield' is not the name of a place or even the name of the monster. He explained, "It's the case name that the military has given to this particular incident."

News
>
Celebrity Gossip
January 18, 2008 09:20:44 GMT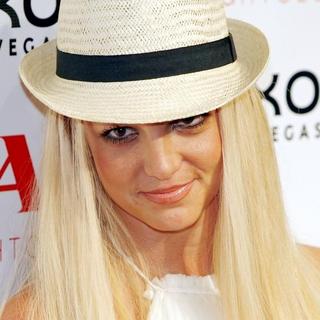 Is said to be suffering from a chronic mood disorder and predicted to be dead in six months if she does not undergo medical treatment to overcome the illness, surely has raised even more concern. Concerning her latest mental condition, the world's largest news agency The Associated Press reportedly has begun preparing her obituary.

AP entertainment editor Jesse Washington did confirm the report, telling US Weekly "We are not wishing it, but if Britney passed away, it's easily one of the biggest stories in a long time."

News
>
Music News
January 18, 2008 09:06:59 GMT

A shocking news came from when he announced a plan to quit the music industry after releasing another album. The rapper who had just dropped his second studio album '' in December 2007 revealed that he wants to be a literary figure.

Lupe felt that he has to channel more time in doing other things that had been his dream beside making music. He said, "I have one more album in me and then I'm out. I've been doing this music hustle for eights years and have more things I still want to do. There are other ways besides putting out an album that allow me to channel my creative energy and I'm writing a book about a window washer. I will have more than enough to keep me busy."

News
>
Celebrity Gossip
January 18, 2008 08:34:25 GMT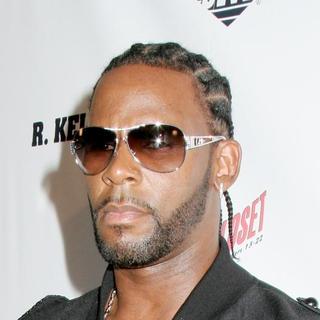 Having his child pornography case still in the on-going phase, in the meantime has been reported to be back on the dating saddle again, romancing none other than American Idol finalist Trenyce.

Multiple sources mentioned that the duo have been carrying out a secret long-distance relationship since April last year following their meeting through a mutual friend. They, moreover, are said to have been jetting across the country to spend time together.

News
>
Movie News
January 18, 2008 08:32:38 GMT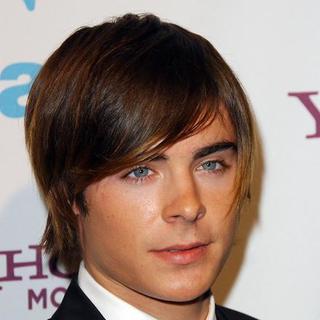 The Hollywood young heartthrob is said to join the cast of coming-of-age film "". The actor famous as Troy Bolton in Disney's "High School Musical" reportedly nailed the lead role. He will be joining a newcomer who star as Orson Welles and the star of "", Ben Chaplin, as George Coulouris.

Based on Robert Kaplow's novel, the independently financed film is set in 1937 and tells the story about a high school student who is noticed by the Mercury Theatre founder, Orson Welles, while strolling the streets of New York. The film is directed by Richard Linklater and produced by Anne Carli.