News
>
Celebrity Gossip
August 18, 2008 02:12:30 GMT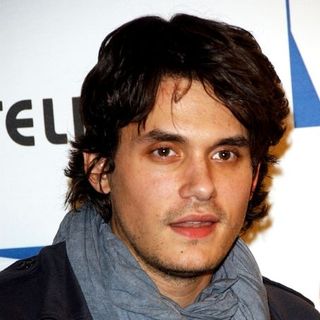 Reports on their break up have been doing the round since some time, but it was not until this weekend that broke his silence about his split from actress girlfriend . Opening up about their failed romance to the press who caught him after working out at an Equinox Gym in New York's SoHo neighborhood on Saturday, August 16, he told them his version of story which prompted Jen's friends to react with their own version of their split.

"It's the most normal thing in the world," John said adding that "There's no lying there's no cheating. There's no nothing" when referring to the many media reports that claimed he has cheated on Jen with another woman. Being asked on the reason that prompted them to go separate ways, the singer explained "People have different chemistry, they have different lives. It's not about years, it's about going out with somebody, being truthful on the way in, being truthful in the middle and being truthful on the way out. You're either a cheater or you break up and I'm not the first, I'm the second. And that's it. There's no lying, there's no bullsh**."

News
>
Celebrity Gossip
August 18, 2008 02:04:03 GMT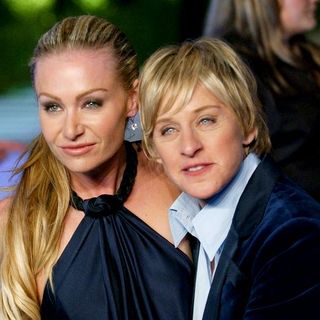 It's official, and have tied the knot at their home in Beverly Hills, California, on Saturday night, August 16. A spokesperson for both DeGeneres and Portia exclusively told People later that day, "Ellen DeGeneres and Portia de Rossi were married tonight in an intimate ceremony at their home in Los Angeles." Adding another celebrity wedding to the books for the year 2008, the same sex couple exchanged vows in an intimate ceremony attended by about 20 guests that included their mothers Betty and Margaret Rogers.

The newlyweds wore ensembles by Zac Posen and traded rings by Neil Lane, People reports. Portia, 35, wore a backless, light pink dress and her hair was pulled up loosely. DeGeneres, 50, on the other hand, wore white pants, a button-up shirt and a vest. L.A. florist Mark's Garden helped with the decoration.

News
>
Music News
August 18, 2008 02:03:07 GMT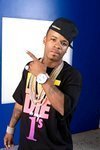 Rapper has just premiered a music video for his fourth single "Watch Dis". The song is taken from his second studio album "", which has been released in June. The video shows the rapper singing to the camera. Some scenes appear with him, surrounded by sexy girls who wear tight skimpy t-shirts with words, saying "I Hate Plies".

For a future project, Plies has been working on third album titled "". The album is proposed to be released on December 16.

News
>
Music News
August 16, 2008 07:53:54 GMT

After four years singing songs together in front of millions of people, Mexican pop group announce that they will split up in a written statement, which is signed by their five members, Alfonso, Any, Christian, Christopher, Dulce Maria y Maite. As posted on their official website, the group wrote to all of their fans, "You, our fans, also left an unforgettable mark in our lives, and will never forget you, and keep you always close to our hearts."

This has then made some speculations, saying that the group's members are eying for solo careers. The rumor goes deeper with their statement, saying, "Every big Project needs to make changes in order to move on, and today we are initiating that process."

News
>
Music News
August 16, 2008 07:07:46 GMT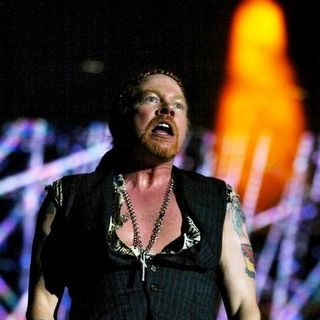 After fourteen years of start, work, delay, speculation and , rock band Gun N' Roses have reportedly succeeded to bring their upcoming sixth studio album "" to the next level. According to several reports, their forthcoming effort is set to be launched anytime soon this year. Either Front Line management or Interscope have reportedly approached Wal-Mart and Best Buy executives. Recent news says that the agreement has been settled with one of the big-box retailers and shortly, "Chinese Democracy" will be out as an exclusive at one of the merchant chains.

Commenting on the issue, some say that it may be true as Gun N' Roses are now managed by Irving Azoff from Front Line, a management team who have earned a reputation for striking exclusive album deals with retails chains. Early this year, Irving has just released ' reunion set "" through Wal-Mart.

News
>
Celebrity Gossip
August 16, 2008 06:56:06 GMT
Deciding to officially change his stage name to P. Miller as a way to reflect his manhood and mark him venturing into business other than music, is wasting no time to announce his new project. Just days after announcing his name change, he's announcing plans to launch a family-friendly cable network, which is about to be called Better Black Television.

The station is set to start airing in 2009, with no precise date has been mentioned as of press time. Its content, according to reports, will include "drama and comedy series, movies, animation, reality, politics, sports and entertainment news, children's educational and teen programming, as well as 'responsible hip-hop music and videos'".

News
>
Movie News
August 16, 2008 06:49:10 GMT

Following the footstep of Walt Disney Pictures' "" in left by "", Summit Entertainment's "" moved up its release date. Seizing the advantage of the empty fall release slot, the vampire romance movie pushed the date three weeks forward from December 12 to November 21.

Explaining about the changes of release date schedule, co-chairman and CEO of Summit Entertainment Rob Friedman stated that the bumping up offers them the chance to present the movie on more screens. He also noted, "When Warner Bros. decided to move 'Harry Potter and the Half-Blood Prince' to the summer of 2009, we saw a unique opportunity to slot in our film which has been gaining tremendous awareness and momentum over the past several months."

News
>
Music News
August 16, 2008 06:46:11 GMT
Marilyn Manson Band suck in fresh blood to their clan with the addition of Wes Borland. The band, fronted by , announced earlier this week during a press conference in Seoul, South Korea that Borland will serve the duty as their new guitarist and that this format will be their most "indestructible" yet.

Some may recognize the guitarist's name from the past list of line-up that made up the metal band . With Borland on board, the band now become a five-piece, consisting of Manson, Borland, Twiggy Ramirez, Ginger Fish and Chris Vrenna. With the new line-up, the band hit the stage together for the first time at the ETP Festival in Seoul on Friday, August 15.

News
>
Music News
August 16, 2008 05:13:37 GMT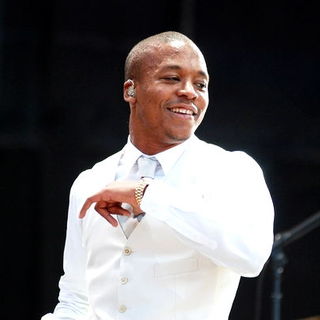 When announced his retirement from music industry earlier this year, it was not intended for a full one. The rapper has told the press that he will quit spawning studio albums but will not give up performing on stage completely. In a statement, the hitmaker whose real name is Wasalu Muhammad Jaco said, "I'll keep performing but I doubt if I'll make any more albums."

The upcoming album "LupEnd" will be his third and last before he moves on becoming a literature figure. He announced in January, "I've been doing this music hustle for eights years and have more things I still want to do. There are other ways besides putting out an album that allow me to channel my creative energy and I'm writing a book about a window washer. I will have more than enough to keep me busy."

News
>
Movie News
August 16, 2008 05:12:32 GMT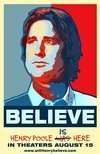 All what Henry Poole wants is simply to be alone and disappear. However, it seems that it is something extremely hard to do. Upon knowing that he is terminally ill, he leaves his fiancee, abandons his job and moves to a suburb to enjoy the last days of his life the way he desires, drowning himself with vodka and stuffing his stomach with junk food. Yet, settling in his new home doesn't mean that he gets the peace he dreams of. His nosy neighbor, Esperanza, believes that a mysterious stain on Henry's stucco wall has something to do with miracle and the young divorcee next door, Dawn, starts to grow on him.

Funny, poignant and uplifting, "" is a modern day story about miracle of everyday life. Having been screened for the first time at the 2008 Sundance Film Festival, the Overture Films' flick hits limited theaters starting on Friday, August 15. Helmed by "" director Mark Pellington, it features the likes of , , , and among others as the cast ensemble.

News
>
Music News
August 16, 2008 05:09:30 GMT

Multi-selling band have premiered a music video for their second single "Cookie Jar" which will be listed in their upcoming fourth studio album "". The song features rapper singing the chorus with the band's frontman . Their brand new set is scheduled for release on September 9.

The music video has been shot by director Dale "Rage" Resteghini. It has The-Dream as a guest star and hip hop producer DJ Clinton Sparks as a cameo. They implicitly convey a peace message through the video by showing two-fingers peace sign to the camera.

News
>
Celebrity Gossip
August 16, 2008 05:04:33 GMT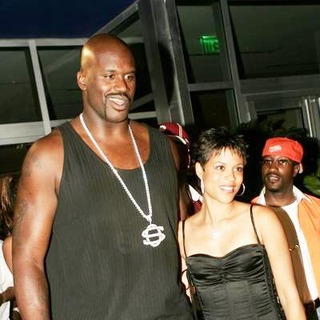 The divorce is off and and his wife Shaunie Nelson are back on. The NBA player filed for divorce from his children's mother in early September last year. Shaunie was quick to response on his divorce filing, seeking to get details on his finance. But in a recent interview with Extra, she said she and O'Neal have reconciled, adding that getting back together was the right thing to do.

"Things are great and we're moving on to the good stuff," Extra quoted Shaunie as saying. "We've both learned a lot and know that our family comes first and that's the main thing for both of us."

News
>
Music News
August 16, 2008 04:16:23 GMT

Band have been sued by their label Virgin Records and parent company Capitol Music Group for a contract violation. The company sent the lawsuit to Los Angeles County Superior court this Friday, August 15, claiming for a legal fine with a total number of $30 millions.

The legal document says that the band have refused to continue the agreement that both parties have signed in 1999. According to the document, the band have promised to deliver three more albums before they end the contract with Virgin. However, since their 2005 set "", the group have avoided doing the duty. Instead of recording the promised albums, the group band decided to split up with Virgin. They used a section from California Labor Code which states that "a contract cannot be enforced against an employee beyond seven years" as an excuse.

News
>
Movie News
August 16, 2008 04:15:00 GMT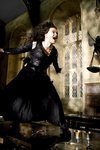 Consoling for the earlier news stating that "" has been pushed back to summer 2009, a batch of brand new pictures from the forthcoming sixth installment of the "Harry Potter" series has been dug out. The novel collections present a closer look into villainous Bellatrix Lestrange and Narcissa Malfoy as well as other images.

The Lestrange's image posted on the news photo is focused on portraying the mad Death Eater raging in Hogwarts' Great Hall, while the picture exposing her sister, Malfoy, making a pact with Severus Snape can be seen below. Other photos exhibit Harry and Ginny in the Room of Requirement, Harry and Dumbledore on their way to Professor Slughorn's home, Ron and Lavender in the Gryffindor Common Room and the young Tom Riddle sitting on a bed in his orphanage room.

News
>
Celebrity Gossip
August 16, 2008 04:13:37 GMT
Rumors on their wedding have been all over the news media, with the latest claimed that and are planning to tie the knot this weekend in a low key ceremony in California with only a few close friends and family being invited. Hot on the heels of the claim, E! News has just outed details of the pair's wedding preparation.

In a post on its site, dated August 15, E! News reported that the lesbian couple would likely to hold their wedding at the home they currently share in Beverly Hills. The activities have been hectic in the mansion, E! claimed.