News
>
Movie News
October 31, 2008 03:42:18 GMT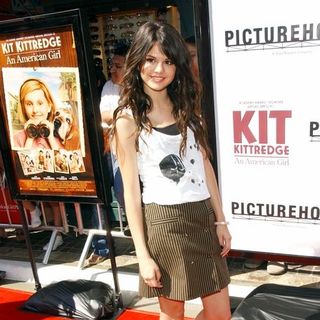 Contrary to the earlier reports about "", this Disney Channel's original series won't be heading to the theaters anywhere. Clearing out misunderstanding on the matter, MTV News reported that the mouse house will indeed develop "Waverly Place" into a movie as what has been suggested by star , but only for the small screen material.

The clarification of the movie project has been shared by Gomez's representative on Thursday, October 30, insisting that the project will be a Disney Channel original movie, rather than a feature film. Adding to the clarification, Disney's rep explained, "It will be part of the blockbuster Disney Channel Original Movie franchise, the same franchise that launched 'High School Musical' and 'Camp Rock'. While it's only in development, the plan is to have the movie ready for the 2009 calendar year."

News
>
TV News
October 31, 2008 03:30:27 GMT

Passing the Henry and Gio era, Betty will get a new love interest in the next episode of "". Betty starts a new chapter of her life, living together with Amanda who proves to be a tough one, and flirting with her singer neighbor, Jesse (guest starring ).

Wanting to grasp the attention of Jesse, Betty decides to work overtime. Meanwhile, Amanda becomes Betty's roommate when the former finds herself in financial instability, and Cliff proposes that he and Marc move in together.

News
>
Movie News
October 31, 2008 03:08:05 GMT

After a bunch of "" came out, two more fresh pictures taken from the drama fantasy film have been unraveled by Snitch Seeker. One of the pics, which is posted on the news photo, lays out Harry and Ginny standing amidst the reeds outside the Burrow, while the other one put after the jump sees several Hogwarts staff and students, including Ron, Hermione and Neville Longbottom parading outside their school building.

Following Potter in his sixth year at Hogwarts, this sixth "Harry Potter" movie will deal with darker matter as it resolves around the ever growing threat built by the evil dark wizard, Lord Voldemort, to the wizarding world. Being the only one who has survived his attack years before, Harry accompanied by his two loyal friends, Ron and Hermione has to prepare for his ultimate battle while the walls that used to keep him and his friends away from danger may not be a safe haven anymore.

News
>
TV News
October 31, 2008 02:57:05 GMT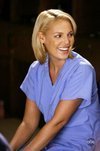 The past comes back to haunt Izzie in the new "". The 5.07 episode of the show will see Izzie being tormented when a new patient has similar sickness to her late fiance, Denny Duquette who died on the operation table after a failed heart transplant, and the fact that she is in charge of the case, affects her emotional state.

Meanwhile, the Chief announces to the residents that a solo surgery will be awarded, and the news sends them into a competitive frenzy. Meanwhile Derek turns to Bailey for advice when he feels Cristina is interfering in his relationship with Meredith, and Erica discovers a shocking connection between one of her surgical residents and a longtime patient.

News
>
Music News
October 31, 2008 02:55:07 GMT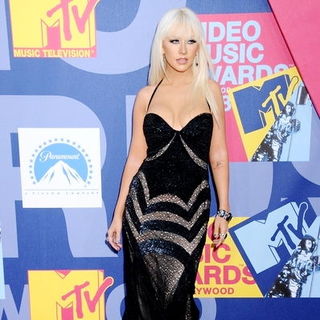 A new song from called "Dynamite" has been unveiled through an almost-50-second snippet. The newly-leaked single still carries up-beat electropop sounds like her previously-released song, "Keeps Gettin' Better".

Both "Dynamite" and "Keeps Gettin' Better" are new materials from Aguilera's upcoming compilation album, "". The record is expected to come out on November 11 in the U.S. exclusively through giant retailer Target.

News
>
Celebrity Gossip
October 31, 2008 02:54:30 GMT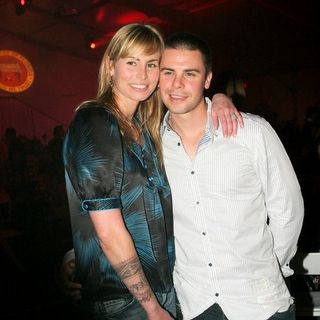 is pregnant, it has been announced. Her representative informed People magazine Thursday, October 30 that the supermodel and her husband Burney Lamar are expecting their first child together.

"Burney and I are very excited with this stage of our lives," Niki said in a statement, adding she and Burney are "thrilled." The sex of the forthcoming baby hasn't been disclosed, but it is confirmed that Niki is due to give birth early March next year.

News
>
Movie News
October 31, 2008 02:32:55 GMT

In the wake of the four "" , Sony Pictures have released the first teaser trailer of the drama mystery thriller. Presenting another mystery to be solved before time runs out, the promotional video tells about a Papal Conclave that is taking place with thousands of people gathering at Saint Peter Square.

As the reporter goes on describing further on the occurrences, a voice of a man takes over. He explains that in that particular night in Vatican City an ancient ritual is taking place and that the entire world is watching the ritual. Then, slowly but surely, he reveals that it is the perfect night for him and his colleagues to have their revenge. The footage quickly moves to display a slew of snippets where Robert Langdon is on a trail to save the Vatican.

News
>
Celebrity Gossip
October 31, 2008 02:15:04 GMT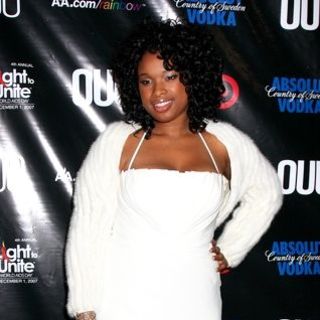 A private memorial service has been set to be held on Monday morning, November 3 for 's mother, brother, and nephew. The service, set to take place at Apostolic Church of God at Chicago's South Side, will be closed to the public and only invited guests are welcomed.

At press time, no public memorial service is planned. However, an announcement is expected to be made by Hudson Funeral Home, which is owned by the Oscar winner's aunt and is handling the funeral and memorial arrangements, regarding a potential open memorial. In the meantime, shrines have already been erected and vigils are held outside the Englewood home where Hudson's mother Darnell Hudson Donerson, 57, and older brother Jason Hudson, 29, were found dead of multiple gunshot wounds last Friday, October 24.

News
>
Music News
October 31, 2008 02:08:43 GMT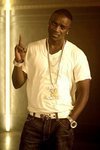 A music video in support of 's -featuring song "I'm So Paid" has been debuted. Directed by Gil Green and shot on a big cruise ship, the music video has , Tami Chynn, and Lil Chuckee as cameos.

On the video, Akon is seen making a grand arrival on a helicopter and dressing in a black tuxedo while his hand is clutching a white suitcase, seemingly to be loaded with something valuable. After his mission on selling a fake diamond to the owner of the ship is complete, he and a girl from the cruise ship run off using a speedboat with a lot of money in his case.

News
>
TV News
October 30, 2008 09:07:31 GMT
An actress and former fashion model, , is going to get another exploitation of her private life along with her daughters on E! Network. It has been confirmed that E! orders Denise's reality show, "Denise Richards", for second season's production.

The second season will begin filming in early 2009 for the premiere later that year. The "Denise Richard" will be the fixed title of the reality show's second season, detaching its additional title "It's Complicated" that was used on the first season.

News
>
TV News
October 30, 2008 09:05:23 GMT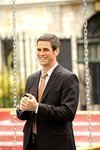 The season's biggest shocker will be revealed in the next episode of "". Things got a little heated between the show's two lead characters, Mac Taylor and Stella Bonasera with the former asking the latter right on her face, "Who's side are you on, Stella?"

In the episode called "Enough", three drug dealers set to stand trial the next day are found dead in separate places. They were all trying to get rid of witnesses in their crime, but it looks like someone got them first. Mac is forced to make good on a promise he made to a reluctant witness.

News
>
Movie News
October 30, 2008 09:03:18 GMT

's thrilling performance as Batman's psychotic villain, Joker, in "" has brought him recognition from Australian Film Institute. On Wednesday, October 29 as the Australian Film Institute announced the nominees for L'Oreal Paris 2008 AFI Awards in Sydney, it was revealed that the late actor has been listed among the nominees for the international AFI award.

With the nod, Ledger is on the run for the title of AFI International Award for Best Actor. In the category, he will be contending with for "", for "" and Jack Thompson for "". The actor who passed away late January 2008 has won the title in 2006 for his performance as homosexual cowboy in "".

News
>
Celebrity Gossip
October 30, 2008 08:53:41 GMT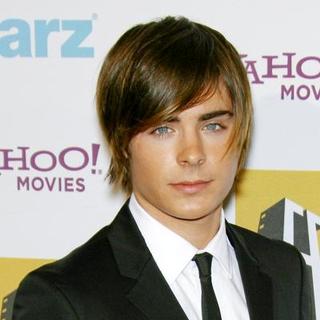 Several pictures of taking shower, which are taken during the shooting of "", have been put for sale on eBay. The shots are parts of the five sets of cut and behind-the-scenes pictures from the musical movie that are auctioned off on the site for the public to bid.

Each of the sets, as reported by Just Jared, consists of 500 original exclusive photos. Each shot is a one-shot pic taken from over 80,000 photos. All the pictures feature a number of different "angles, bloopers, behind-the-scenes, promotional shots, etc," Just Jared adds.

News
>
Music News
October 30, 2008 08:46:24 GMT

Country music band have been signed by Atlantic Records, according to Billboard. "It was just a matter of getting the right deal for us and they stepped up to the plate with it," the band's singer and guitarist Zac Brown speaks of their new home.

Previously, the five-piece group split with Live Nation Records after the former CEO of the recording company resigned. "When he left the company, I think they wanted to stick their normal business model," Brown says. "They treated us very well. They helped us out for a year and now we're free and happy and encouraged to sign with Atlantic."

News
>
Movie News
October 30, 2008 08:10:00 GMT

DreamWorks family comedy "" has just got a brand new trailer. Focusing on the trouble the kids are in, the video footage presents a different take to the movie from the previous trailer. Instead of telling how the kids find the place for the dogs, this video tells how the kids come out with the idea to save stray dogs by using the old and abandoned hotel building.

When their new foster parents forbid 16-year old Andi and her younger brother Bruce to have a pet, the young orphans have to quickly find a new home for their dog, Friday. One day, they stumble upon an abandoned hotel. Seeing it as a fit place to hide Friday, they transform it into a dog-paradise and also help stray dogs to find a shelter there. However, when the dogs' bark generates suspicion among the neighbors, they now have to figure out way to keep others away from the hotel.