News
>
TV News
December 12, 2008 09:09:45 GMT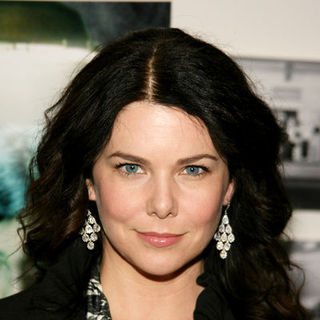 After "Gilmore Girls" ended in 2007, the show's star has spent much time outside the primetime, but not anymore. Variety reported that the actress who portrays Lorelai Gilmore, will bounce back to a comedy drama series produced by ABC.

The show will center around her character, a self-help guru who empowers women to live a stress-free life, but finds it hard to follow her own advices when her boyfriend leaves her. No title or air date have been thrown out yet.

News
>
Music News
December 12, 2008 08:52:08 GMT

A music video aimed to promote 's "Breathe Slow" has been premiered. Filmed in black-and-white scenes, it features the singer dancing ballet in a rehearsal room while singing the mid-tempo jam. It also shows her sitting in a bar while sipping a drink and performing the single.

"Breathe Slow" is a song appearing on her sophomore studio effort "". Hitting the market since November, the album followed up her debut LP "" and peaked at number 26 on U.K. Albums chart.

News
>
Movie News
December 12, 2008 08:34:38 GMT

"" will indeed be getting a remake after all. In an interview with Shock Till You Drop, producers Brad Fuller and Andrew Form confirmed that the deal to reboot the horror classic franchise has been set in stone. "It's our next movie," Form broke the news, adding further on the potential filming schedule, "hopefully shooting this spring."

On their plan for the remake, Fuller fessed up that they are looking forward to make it like "", the remake of Sean S. Cunningham's 1980 horror classic. "It's like what we're doing to 'Friday the 13th,'" he explained. "It's not Freddy cracking jokes. We want to make a horrifying movie."

News
>
TV News
December 12, 2008 08:32:29 GMT

A preview for the new episode of "" has been released by The CW. It shows Megan trying to take things romantic and seductive with Will, but a slight technical fault ruins the mood. More about Megan and her mom will also be exposed here.

No synopsis or title for the episode have been suggested, but "Privileged" which has been extended to 18 episodes by the network, will return to the TV screen on Tuesday, January 6. The new airing schedule put the show at 9/8c time slot right after the new episode of "".

News
>
Celebrity Gossip
December 12, 2008 08:24:06 GMT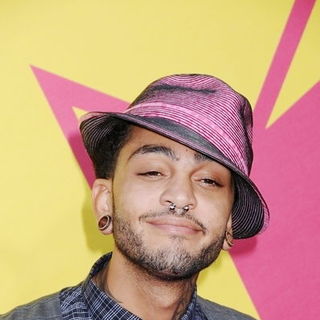 ' frontman says he's "so proud" that and ask him to be the godfather of their baby, Bronx Mowgli Wentz. "Pete told me I was treading godfather territory and two days later, after I met Bronx and Ashlee saw how good I was with him, it was official," the musician explains.

In further statement, Travis also says both Ashlee and Bronx "are healthy and happy." No words have been given on why Pete asks Travis, and not his other friends, to be his son's godfather.

News
>
Movie News
December 12, 2008 08:05:19 GMT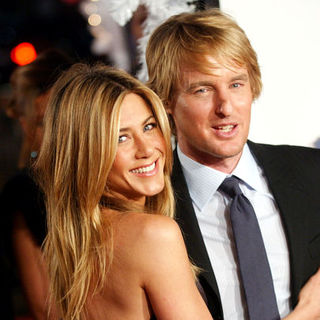 Mann Village Theater in Los Angeles is once again packed with celebrities, and this time it is for the Los Angeles premiere of "". Taking place on Thursday, December 11 and attended by many A-listers, the special screening event saw one very special guest, the film's very own 'Marley', which name is listed by Wire Image as Clyde.

Joining Clyde at the red carpet were the novel's writer John Grogan, the film's director David Frankel and studio executives, like Hutch Parker, Elizabeth Gabler and Jim Gianopulos. In addition, "Marley & Me" stars, including , , and , were also spotted coming to the special screening event as they posed on the red carpet.

News
>
TV News
December 12, 2008 07:45:36 GMT

Comedic plot will mark the return of "" to the screen on January 15, 2009. A new promo for the episode 4.12 of the series has just been released, showing the extent Brennan and Booth have to endure in investigating the death of a conjoined twins.

The team is informed that female conjoined twins have died in the process of deciding to get separated or not. In order to find clues that will lead them to solve the murder, Booth and Brennan have to go undercover in the circus where the twins work. They act as Wanda and Buck Moosejaw, Canadian performers who are apt in knife throwing acts. Sweets assists both of them with the knowledge on Circus lingo.

News
>
Music News
December 12, 2008 07:42:33 GMT

Despite 's statement claiming that "Stan Part 2" for 's forthcoming LP "", the Detroit rapper said that there won't be such song on his next LP. He told , "There isn't a 'Stan 2', and there won't be. Stan drove his car off a bridge and I'm not writing a song as Stan's ghost. That would just be really corny."

"Relapse" will be produced by . On that matter, Eminem stated, "Me and Dre are back in the lab like the old days, man. Just him banging away on tracks and me getting that little spark that makes me write to it. I don't have chemistry like that with anyone else as far as producers go - not even close. Dre will end up producing the majority of the tracks on Relapse.' We are up to our old mischievous ways ... let's just leave it at that."

News
>
Celebrity Gossip
December 12, 2008 07:14:19 GMT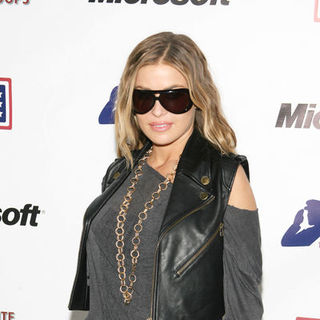 The naked pictures of for the January 2009 issue of Playboy have hit the Internet. On the cover of the men's magazine, the former "Baywatch" babe is photographed wearing nothing but high heels. She is seen in the shoot starring seductively into the camera with her right hand holding a black cloth to cover her breasts and modesty.

In one photo spread inside the publication, Carmen is seen exposing her body in what looks like a sea side. She bends both of her knees on the sand and has her hands supporting her naked body. A black stuff in the form of Playboy bunny is strategically placed on the front part of her figure to hide her nipples and private part.

News
>
Movie News
December 12, 2008 07:14:16 GMT

MTV has just posted an exclusive featurette of "". Featuring some of the first scenes when Jamal Woolard as tears up concert stage, the video footage is filled with commentary from many of the film's stars to MTV News correspondent Sway, who is the last reporter to interview the legendary rapper.

About the filming of the faux concert itself, director George Tillman Jr. shared to MTV News, "I want to make it feel like a concert. Like you're right there in the middle of a show." He then added, "On that day, it felt like I was performing with [Big], 'cause you go out backstage to shoot scenes, you see entourages, you see people with their own cliques hanging out. I felt like I was with a rap star."

News
>
Music News
December 12, 2008 07:05:45 GMT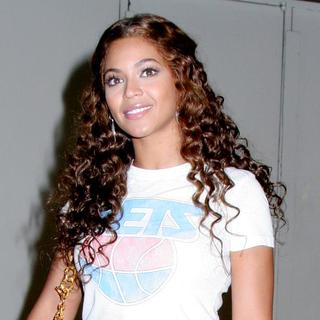 In support of her newly-released effort "", has mapped out a world tour dubbed "I Am...". Working with designer/director Thierry Mugler who will serve as a creative advisor and costume designer for the upcoming event, she will kick off the gig on April 26, 2009 at Zagreb Arena in Croatia.

On her MySpace Page, it is said that the forthcoming show will showcase music and film superstars along with Beyonce's all-female band. In a newly-created high-tech state-of-the-art concert environment, she will be performing musical hits, classics, and surprises for concertgoers' enjoyment.

News
>
Movie News
December 12, 2008 06:46:20 GMT

After 's made its round earlier, two more images from "" have been put out. Coming from , one of the pictures focuses on giving out closer look on Raine, while the other introduces 's Bridget von Hammersmark.

The first still placed on the news photo displays smirking Raine when he is inspecting a line of army-clothed men. The other photo posted below shows von Hammersmar, a German actress who works as an undercover agent, sitting among excited Nazi soldiers.

News
>
TV News
December 12, 2008 06:43:46 GMT

There had been some talks about creating a spin-off to popular teen drama, "", and some new details that confirm further on the development of the series have been unearthed by . On which characters will be given a focus on the spin-off, Star claimed to have heard from The CW's insider that it will be on the younger versions of Rufus and Lily.

"The show will focus on the early romance between Lily and Rufus," the insider told the publication. "It begins when they first meet, during a time when Rufus and his band are at the height of their career. The show will follow the high society and rock 'n' roll lifestyle in New York."

News
>
Celebrity Gossip
December 12, 2008 06:37:49 GMT

Dating for nearly seven months, reportedly is planning to propose to her during the holidays. The "" winner is claimed to have been looking for the perfect ring to be given to his leading lady.

Per Star magazine, David is keen to present Kimberly with an extravagant 2-carat diamond and platinum ring from Tiffany's when he pops the question. The gem, still according to Star, costs $54,000.

News
>
Movie News
December 12, 2008 06:16:58 GMT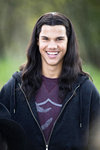 Despite "" success in digging gold at the box office upon its release, its sequel "New Moon" may lose one of its actors, . reported that the actor who takes the role of Jacob Black in "Twilight" may not return to the sequel because Summit Entertainment won't rehire him.

On the possibility of Lautner not coming back to play Black, EW hinted that the reason of Summit unwillingness to bring Lautner back was because the studio consider the teenage actor to be too "young-looking and slight of frame to play the maturing werewolf". Still, the studio have yet to give out statement regarding the speculation.