News
>
Music News
March 10, 2008 02:14:39 GMT

will soon be back on the spotlight to release their second album, titled "" and before it takes the street, the girls let out a promotional video of it. A footage slightly passing one minute is released, previewing briefly the tracks inside the album.

It has previously leaked that the second effort from the band will contain 17 tracks including an introduction featuring producer called "Welcome to the Dollhouse". The video that features an appearance by fellow Bad Boy Records artist, Donnie J, shows the girls rehearsing, recording in the studio, performing and simply hanging out together while the tracks are unveiled.

News
>
Celebrity Gossip
March 10, 2008 01:44:18 GMT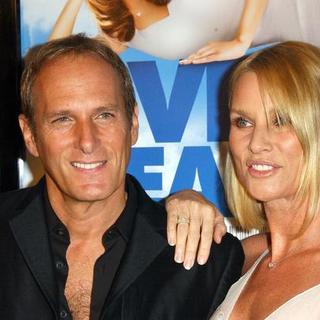 and her singer fiance have stripped off for a raunchy new charity campaign. The celebrity lovers posed for a London Fog charity campaign in a bid to help raise awareness for 's Hole in the Wall Gang Camp, which provides children with cancer and other serious illnesses a camping experience and extends year-round support to their families and health care providers.

The campaign was shot by Davis Factor and appears in April issues of several fashion magazines. All proceeds from the charity print-advertisement campaign will be donated to The Hole in the Wall Gang, which was founded in 1988 by Hollywood legend Paul Newman.

News
>
Celebrity Gossip
March 10, 2008 01:25:31 GMT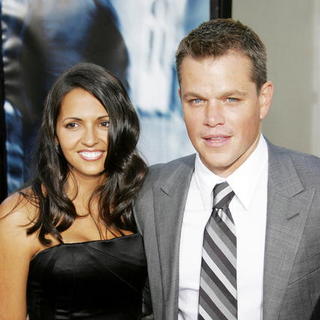 Another child is on the way for and his wife Luciana Bozan Barroso. A representative for the actor confirmed the good news to People, saying "They couldn't be happier. They're so excited!"

The announcement comes after Damon and wife Luciana walked the red carpet together at London's Empire Film Awards Sunday, March 9 where she showed off a baby bump. The pair's first child together, daughter Isabella, was born on June 11, 2006. Luciana, in addition, also has a nine-years-old daughter, Alexia, from her first marriage.

News
>
Movie News
March 08, 2008 08:00:26 GMT
"8 Simple Rules for Marrying My Daughter", the sequel to W. Bruce Cameron's bestseller-turned-hit television series "8 Simple Rules for Dating My Teenage Daughter" is said to be brought to the big screen. According to Hollywood Reporter, the novel adaptation film has been picked up to be a feature film with the aid of Wendy Finerman, the producer of "".

The novel will be adapted into a film by its own writer Cameron with the help of the author of the "Grrl Genius Guide" book series, Cathryn Michon. The film will be produced by 26 Films and will bring up the comedy tone as the television series starring the late John Ritter. Further, the film will resolve around a divorced dad who is having a younger girlfriend, while dealing with the fact that his two daughters get engaged at the same time.

News
>
Celebrity Gossip
March 08, 2008 07:37:59 GMT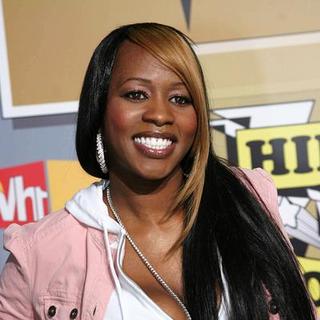 Radio host Egypt of BET's The Black Carpet confirmed on her highly rated television show Thursday, March 6 that and Papoose are engaged. Greater than that, the couple are said to be planning to wed summer later this year.

Still according to Egypt, Remy Ma shared the exclusive news with her. Sources said the embattled rappers have been dating quietly for over two years.

News
>
Music News
March 08, 2008 07:30:41 GMT
has begun the series of releases from his upcoming album, "". The pop singer has premiered the music video of its lead single "Leavin'" on Yahoo! Music yesterday, March 7.

The less than four minutes clip reportedly is directed by Sanji, who was also the director of his other video for "She's No You". It shows the former child star in a more mature appearance and act, engaging in a several intimate scenes with the model girl.

News
>
Movie News
March 08, 2008 07:23:00 GMT

The co-star of in "William Shakespeare's Romeo + Juliet" reportedly will be once again working together with William Monahan, the scribbler of "". According to Hollywood Reporter, the acclaimed Hollywood actor is eyeing for the lead role in Korean-thriller remake project entitled "The Chaser".

The 33-year-old actor is said to be circling the role of an ex-cop who goes on the warpath trying to find a missing girl. Meanwhile, Monaghan reportedly is in talks with Warner Bros. Pictures to adapt the hit Korean film directed by Na Hong-Jin. Aside from the negotiation, Monahan has joined the production as the film's co-producer alongside Roy Lee, Doug Davison and Dan Lin.

News
>
Movie News
March 08, 2008 06:40:58 GMT

The restricted teaser trailer of 's upcoming comedy film "" has been released online. Unlike other ordinary teasers, this trailer gives out clear pictures of the characters, that includes , and , which unfortunately are layered over the footages of the film.

The teaser is relatively a short one since it runs just about 46 seconds, but it pretty much shows the hilarious side of the film. The video footage gives out the first look into Downey Jr.'s character as a black man. The footage is ended with burning notes stating when the film hits the theaters. The notes read, "Tropic Thunder...Shit Blows Up...8.15.08."

News
>
Celebrity Gossip
March 08, 2008 06:38:37 GMT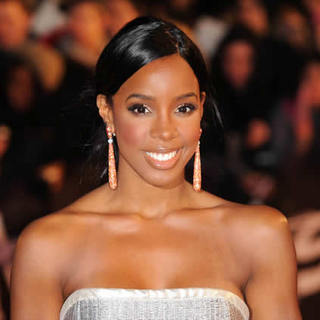 There it is, after weeks of chatter and speculation finally stepped out of the closet and confirmed that she did have breast enhancement. Broke her silence to People, the singer told the publication in its March 17 issue that she had plastic surgery last October to bring her "from an A-cup to a B-cup."

"I didn't want to have double Ds and be a little bitty size 2 - that would look nuts!" Rowland admits. Furthermore claimed her breast enhancement as a long decision-making process, the songbird said that she did it for fashion's sake.

News
>
Movie News
March 08, 2008 05:03:34 GMT
The Walt Disney Pictures' film "" has signed the "" and "" helmer Mike Newell. According to reports, the 65-year-old British director has been set to shoot the video game adaptation movie in a North African country, Morocco.

The report has been let out by Dune Films company on Wednesday, March 5. Concerning the filming location, Jimmy Abounouom, the Dune Films' representative for the Moroccan shoot, stated, "Producers are always looking for cheap places to shoot and Morocco is one of them." Further, he revealed that the Moroccan filming is expected to start in mid-June.

News
>
Celebrity Gossip
March 08, 2008 05:03:19 GMT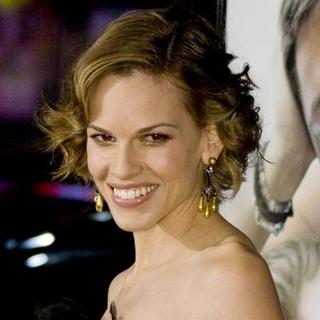 While her recreation of the late 's final nude photo-shoot "The Last Sitting" for New York Magazine's February 25, 2008 issue has become a hit, sad to say lost another major gig. The actress-singer has just been dropped by Jill Stuart as the spokesmodel for its line and is being replaced by .

Lindsay was, in April 2007, tapped as the face of designer Jill Stuart's fall collection. She reportedly shot the ad campaign in Japan.

News
>
Celebrity Gossip
March 08, 2008 04:26:54 GMT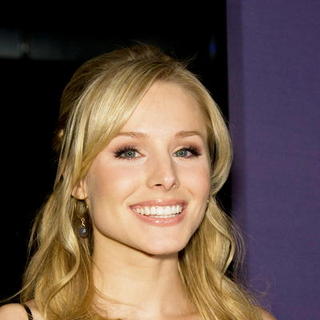 was involved in an accident on Hollywood Blvd on Friday afternoon, March 7. The "Heroes" star damaged the front-left axle of her Saturn VUE Hybrid sports utility vehicle (SUV) which had to be towed from the scene.

TMZ was the first to report Bell's minor fender bender. An eye witness told TMZ that the actress' vehicle collided with another SUV driven by a heavyset man. Luckily no one was injured.

News
>
Music News
March 08, 2008 04:21:09 GMT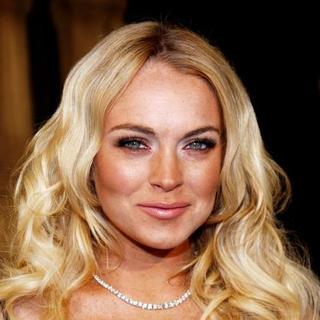 As part of her "getting back on track" mission, who was caught in rehab stints last year is recording an album that will reflect the new her. "I think the past is the past and it should be kept there," the star told People.com. "It's a new slate for me, and I want to show that in my new record."

"I'm recording right now with Motown and being in the studio again has been really great," Lohan added on her Hip-Hop oriented album. "It's all coming together." Reports said that she wants a record very much like and 's latest efforts. "It's more of a dance vibe. This one I do want to tour with. I do want to go big with," said Lohan who did not get a chance to promote her last two albums on the road.

News
>
Music News
March 08, 2008 03:54:10 GMT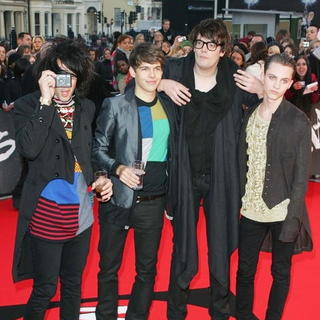 Following their Nationwide Mercury Prize and Shockwaves NME wins, may be the biggest act people expect to see on live shows. However, the four-piece have rejected the very idea of appearing in festivals to concentrate on their sophomore album.

"We're doing one in Brazil, apart from that, literally, we're just going to spend the time writing and recording," said keyboardist James Righton. "From now until October we're just going to be writing and recording the album."

News
>
Celebrity Gossip
March 08, 2008 03:41:09 GMT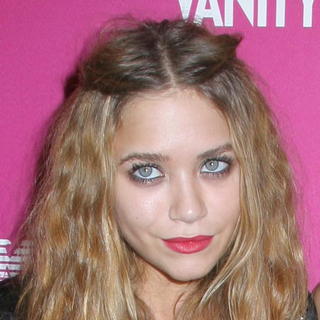 It appears that has moved on from her broken heart following the death of her rumored boyfriend and found new love in another hunk. The pint size actress provokes another dating rumor with her being reported to get down and dirty with Italian playboy Lapo Elkann.

Lapo is a New York-born Italian industrialist, former marketing manager and heir to the automaker Fiat. The heir to the $7.3 billion Fiat auto dynasty, according to reports, overdosed on cocaine and heroin at the home of a transsexual back in 2005.