News
>
Movie News
November 14, 2008 04:50:02 GMT

Though "" has failed to nail the top box office chart on its weekend debut, Lionsgate Films are surely going to continue the franchise as they recently come out with the release date of "". In their announcement, the studio claim to have set the sixth horror thriller movie to be released on October 23, 2009.

Not the first movie claiming the slot, "Saw VI" will have to be up against another thriller, Joss Whedon and Drew Goddard's "Cabin in the Woods". Beside "Cabin", there are two other movies slated to be released on the particular date, they are -starring biopic "" and Japanese manga adaptation "".

News
>
Celebrity Gossip
November 14, 2008 04:39:46 GMT
has given the green light for her GAP holiday ad campaign to be made public despite the fact that the timing might seem inappropriate taking into account that she and her family are still mourning the death of her mother, brother, and nephew. Her new GAP ad campaign, posted on the news photo, sees her cheerfully smiling while rocking the brand's Wintersoft Turtleneck.

As stated by Olive Doyne, a spokesperson for GAP, the giant clothing retailer has given Jennifer the option to back out of the ad, but she insisted "to be a part of it and that we should move forward." Jennifer is joined in the GAP holiday ad campaign by famous faces, like , , and just to name some.

News
>
TV News
November 14, 2008 04:30:56 GMT

It all comes down to sweet memory and its torture for Izzie in the episode called "In the Midnight Hour". This would be the "" episode where Izzie's deceased fiance, Denny Duquette played by , comes back haunting her.

Months after his death, Izzie was reminded of Denny in episode 5.07 when a patient was treated with similar disease that killed him. Izzie is having visions of him which was speculated as a symptom of Izzie's brain tumor that she will suffer.

News
>
Movie News
November 14, 2008 04:04:12 GMT
First two official pictures from "" have been shared by First Showing. Focusing on the titular character in action, the photos display New York City high school student Dave Lizewski in his homemade green and yellow suit and mask.

One of the images exhibits Lizewski played by kneeling on top of a man and pointing his batons to the other baddies, while the other still sees bloody Lizewski nailing a thug. Allegedly, these pictures are taken from the scene of Lizewski's first attempt on nailing crooks which ends up on YouTube and makes him famous.

News
>
Music News
November 14, 2008 04:01:39 GMT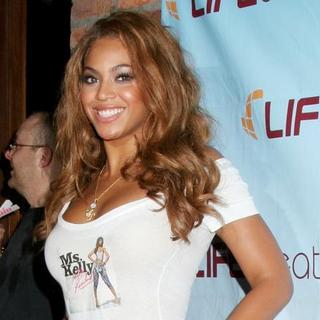 stopped by "" on Thursday, November 13. Beside greeting her fans, she was also there for a live performance singing "If I Were a Boy" off upcoming LP, "" which will be outed across the U.S. on November 18.

During an interview with , Knowles revealed her plan to spend her time at the end of December when she will get the whole week free for herself. "I want to relax...maybe going on a boat and stay away from all the camera," she told Winfrey.

News
>
Celebrity Gossip
November 14, 2008 03:57:25 GMT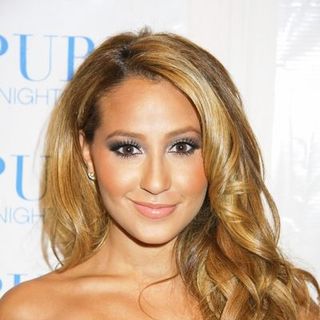 Disney starlet , as reported by New York Post, has been offered a $100,000 deal to pose naked for Playboy. The offer comes only days after singer offered a public apology for .

Adrienne "is mulling" a deal with Playboy to do "stylish photos with full nudity in a sufficient quantity and quality," New York Post reports. Greater than that, the newspaper even claims to have obtained a copy of the contract that the men's magazine already sent to the 25-year-old beauty. The contract reportedly also reminds her that during a promotional tour, she's limited to $100 a day for room service and phone charges.

News
>
TV News
November 14, 2008 03:52:35 GMT

Two brand new clips taken from the upcoming episode of "" have been given by FOX. While dealing with a teenage girl's problematic life that leads to her own illness, House is also trying to come in terms with his relationship with Cuddy following their impromptu kiss, in the November 18 episode titled "Emancipation".

In the first clip, House approaches Wilson to tell him how he came to Cuddy's house but did not have the courage to knock the door. To House's surprise, Wilson only responds with a simple "huh". Meanwhile, in the second clip House investigates what a teenage girl has done in her life that she collapses due to water filling her lungs. He pushes the girl into the corner by bombarding her with rhetorical questions.

News
>
TV News
November 14, 2008 03:32:34 GMT

After the departure of from "", two newcomers are reported to land roles on the NBC's comedy variety show. It has been informed by that Abby Elliott and Michaela Watkins have been recruited to join in the show.

The publication details that Abby Elliott is the daughter of Chris Elliott, a regular cast on the show during the 1994-95 season, and the granddaughter of Bob Elliott, a veteran comic. Trained in Los Angeles-based Groundlings theater, she has come aboard "Saturday Night Live" via Upright Citizens Brigade Theatre, the improv/sketch group co-founded by Poehler.

News
>
Celebrity Gossip
November 14, 2008 03:16:30 GMT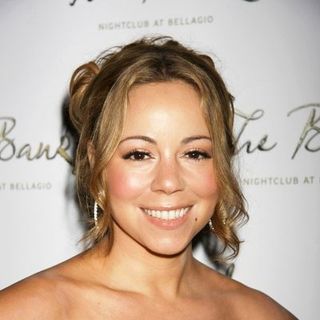 tells all to Redbook magazine about stripping down for the holidays, detailing on what she wears and does during the season. "I always get Santa lingerie, even if nobody sees it," she openly admits.

Making the activity as a tradition, she moreover reveals, "[My girlfriends and I] go in the hot tub in our Christmas bikinis, then roll in the fresh snow and jump back in." She then adds that she usually dons "a red bikini with a Santa hat" for the ritual. And for this coming Christmas, she opts to still do the same thing and is feeling sure that her singer husband will "appreciate it".

News
>
Movie News
November 14, 2008 03:02:07 GMT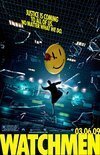 As promised previously, the new trailer of "" has been released on Thursday, November 13, night. While most of the footage unveiled previously have yet to give clue on the film's plot, this fresh trailer presents the murder of The Comedian and the action sequences to be expected from the highly anticipated movie.

Opened with the scene in which a masked man breaks into the apartment of Edward Blake a.k.a. The Comedian, the video footage shows how the unidentified villain murders the superhero without any explanation. The scene quickly moves to a shot where Rorschach walks on the street to find Blake's yellow pin. Then, the footage continues by displaying the line-up of the new Watchmen as Rorschach begins his investigation on the murder.

News
>
Music News
November 14, 2008 02:58:11 GMT

has been lingering at a Hollywood's photo studio to get shot for "" promotional pictures. One of the photographs has been posted on the news photo, presenting her in a blue corset and blonde hair posing a smile to the camera.

In addition, two other pictures during Spears' photo shoot in the studio are also posted after the jump. One of them shows the 26-year-old singer getting her make-up done while the other is displaying her with a photographer directing her for another pose with curly short hair and black night gown.

News
>
TV News
November 14, 2008 02:50:56 GMT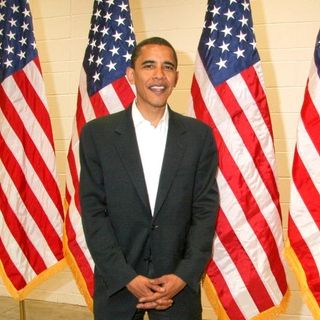 If John McCain went to NBC and Sarah Palin opted FOX for their first post-election interviews, Barack Obama decides to give the honor to CBS in the network's TV newsmagazine "60 Minutes". The Democrat who won the election over McCain will sit down with longtime-correspondent Steve Croft, accompanied by his wife and future First Lady, Michelle Obama.

The exclusive interview is scheduled to be held today, November 14 in Chicago but it will only air on Sunday, November 16. No clue yet as in how long the segment will last but judging from previous interviews with presidents and candidates, the interview is expected to fill the entire hour.

News
>
Celebrity Gossip
November 14, 2008 02:41:55 GMT

Rarely speaking to the press, finally broke his silence, telling Access Hollywood's guest correspondent Maureen McCormick at the 42nd Annual Country Music Association Awards Wednesday night, November 12 that contrary to the much dating reports he and are just friends. "Oh, just family friend, you know," he emphasized.

"I met Billy Ray on the show and just became friends with the whole family. And they're such a great family," Justin continued talking about his close bond with Miley and her family. "I moved [to LA] two years ago and started a modeling career and that's kind of just to break into the music business and everything."

News
>
Movie News
November 14, 2008 02:21:41 GMT

Collaborating with Universal Pictures, MySpace is pitching an exclusive contest for "". The world's premier social network is offering a once-in-a-lifetime chance for fans to win a walk-on role in the next Judd Apatow's comedy movie starring , and .

By logging into their MySpace account and befriending the , hopeful fans can join the contest. To be eligible for the prize, entrants will then be required to write a comment explaining why they should win the role in 100 words or less. They can start leaving their comment starting November 13 at 2:00 P.M. ET to December 10 at 2:00 P.M. ET.

News
>
Music News
November 14, 2008 02:19:25 GMT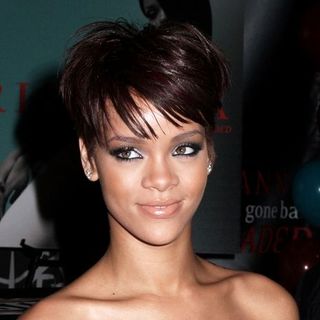 canceled her show in Jakarta, Indonesia due to security reason. Her camp decided to pull off the concert while she and her crew were in Australia following travel advisory issued in the country after three Islamic militants convicted in the 2002 Bali bombing were executed last weekend. "They said Indonesia's security is not supportive," event promoter Troy Waroka told a local press.

Rihanna was supposed to perform at the sold-out gig in front of 6,000 concertgoers on November 14 in the country. A costly preparation had been arranged for the Friday concert including the rental of a private jet to pick up Rihanna from Singapore, the local publication reported.