News
>
Music News
February 04, 2008 09:01:57 GMT

On contrary to reports that may be the latest music act to leave EMI, the rock band's manager, Paul McGuiness confirmed that both parties are in an "excellent relationship". In fact, they have renewed the contract for four more albums last year.

An exodus by , have prompted speculations that EMI is in a crisis, leading to rumors that other acts like , and U2 are leaving the label as well.

News
>
Movie News
February 04, 2008 08:42:48 GMT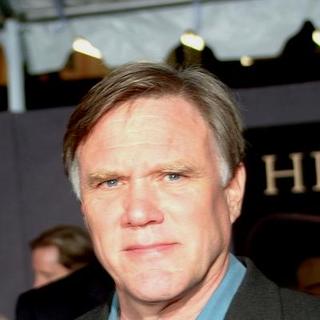 Rumors about the signing of the "Rush Hour" helmer Brett Ratner as the helmer of "" has been dished out. According to Variety, Universal Pictures has signed Joe Johnston, the director of "Jurassic Park III" to be Mark Romanek's replacer on Sunday, February 3.

By the signing of Johnston to the horror project, it is more likely that the film will be back on track and will start shooting in London in March. The film, which is said to be set in Victorian England, follows the story of a man who returns from America to his ancestral homeland and gets bitten by a werewolf.

News
>
Music News
February 04, 2008 08:28:50 GMT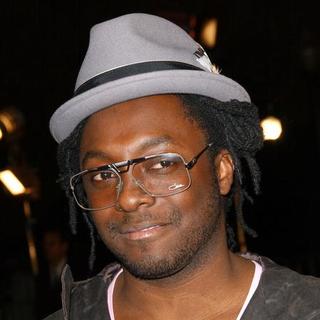 has turned a Barack Obama speech to the verse of his song. Through the song, the member of , is hoping that people will go to vote in the upcoming election so that the result will be fair and judge.

"The outcome of the last two elections has saddened me on how unfair, backwards, upside down, unbalanced, untruthful, corrupt, and just simply, how wrong the world and 'politics' are," he explained.

News
>
Celebrity Gossip
February 04, 2008 08:15:46 GMT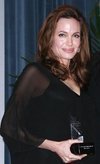 On Saturday, February 2, went to the Santa Barbara International Film Festival. On the film event held at the Arlington Theatre in Santa Barbara, California, the Academy Award-winning actress was honored with the Outstanding Performance of the Year Award for her portrayal of Mariane Pearl, the wife of slain journalist Daniel Pearl, in the film "".

Arriving on the red carpet, the 32-year-old actress, who is rumored to be pregnant with twins, confessed to Associated Press, "To be honest, I just heard that it was a beautiful festival, and one to take seriously, it is a very nice group that puts it on. So, that's usually how it is. They tell you, like, 'These ones are a bit silly, but these ones are a bit respectable and nice.'" Wearing a black blouse and loose-fitting floor-length skirt, the actress was accompanied by her long-term partner .

News
>
Movie News
February 04, 2008 07:41:10 GMT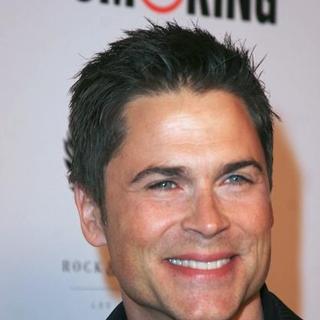 The "St. Elmo's Fire" star has been set to star in Warner Bros. Pictures' upcoming project "This Side of the Truth". According to Variety, the television star will be starring alongside English comic and CIA agent Sydney Bristow in television series "Alias" .

The movie news site reported that Lowe will star as the arch enemy of Gervais' character. Further, it was said that Gervais is set to play a storyteller whose job is to ramble on about the 1300s, while Garner is reported to be portraying Gervais' love interest.

News
>
Celebrity Gossip
February 04, 2008 07:37:18 GMT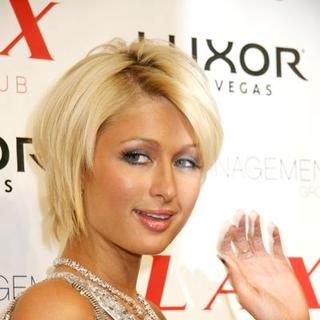 is NOT a lesbian. The hotel heiress has slammed persistent Internet rumors on her making out session with , insisted rumors on that matter as "not true."

Paris and Cuthbert, who were co-stars in the 2005 horror flick "", were reported to be "all over each other and making out" at New York's Tenjune club on Tuesday night, January 29. A representative for Cuthbert has denied the report though.

News
>
Celebrity Gossip
February 04, 2008 07:13:47 GMT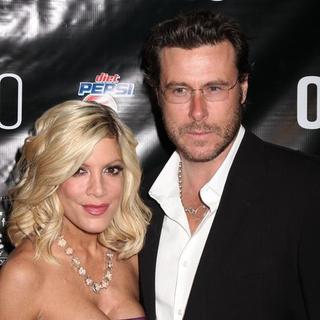 's pregnancy is now official as it has just been revealed that she has made it into her second trimester.

Report on the actress' second pregnancy arose late last month. It was In Touch Weekly who first brought the report to the surface.

News
>
Movie News
February 04, 2008 07:01:22 GMT

Once again, Joel and Ethan Coen were honored for their work in the gritty crime drama "". The director brothers along with their producer partner Scott Rudin were given The Darryl F. Zanuck Producer of the Year Award in Theatrical Motion Pictures by the Producers Guild of America at the 19th Annual Producers Guild Awards' ceremony held at Beverly Hilton Hotel on Saturday, February 2.

The -starring film captured the top honor beating out other strong contenders, "", "", "" and "". On receiving the honor, Rudin uttered his amazement on the brothers saying, "The only reason I am standing here is because of these two men. They are completely remarkable artists."

News
>
Celebrity Gossip
February 04, 2008 06:36:53 GMT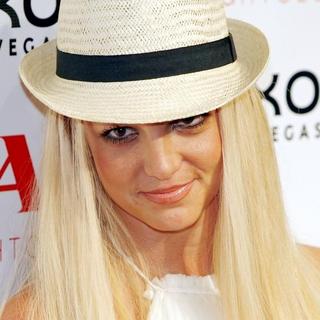 Was initially committed to the UCLA Medical Center's psychiatric ward for mental evaluation Thursday, January 31 and scheduled to be released from the hospital on Sunday, February 3, in fact was required to stay hospitalized at UCLA Medical Center for another 14 days.

Cited a section in the state law that allows patients to be retained for medical treatment if they are found to be gravely disabled or a danger to themselves or others, doctors and a medical officer at the UCLA decided on Saturday, February 2 to keep Britney hospitalized for an additional 14 days, it has been confirmed.

News
>
Movie News
February 04, 2008 06:26:06 GMT

Expected to stand out at the Spanish awards equivalent to Academy Awards, "" lost two prestigious titles to understated femme drama "Solitary Fragments" which is originally entitled "La soledad". On Sunday, February 3, the Guillermo del Toro produced-horror mystery successfully nailed seven kudos at the 22nd Spanish Academy Goya Awards, but has to give up Best Picture and Best Director prizes to the Jaime Rosales directed-film.

Despite the unexpected lost, the Picturehouse Entertainment's movie starring , Fernando Cayo and Geraldine Chaplin was still honored with Best Original Screenplay for Sergio Sanchez, and Best New Director for Juan Antonio Bayona. For the New Director prize, Bayona beat out Felix Viscarret for "Under the Stars", Tom Fernandez for "Suso's Tower" and David and Tristan Ulloa for "Pudor". Aside from the two awards, the film won five other honors, including Best Sound, Best Visual Effects and Best Art Direction.

News
>
Celebrity Gossip
February 04, 2008 04:50:07 GMT

Family and celebrity friends of attended the late actor's memorial service on the lot of Sony studios in Los Angeles Saturday, February 2.

The mega-stars who gathered for Heath's second L.A. service among others were , talk show host , , , who once starred together with Heath's former fiancee in the TV series "Dawson Creek", Heath's "" co-star , and director Todd Haynes who directed Heath in film "" (2007).

News
>
Music News
February 04, 2008 04:45:36 GMT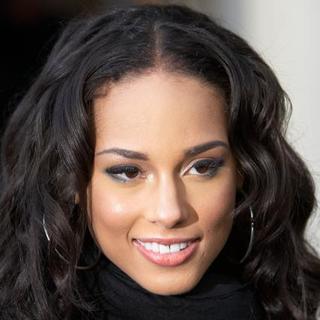 With her album "" still flying high on the chart, mapped out a tour plan to support the album. The R'n'B singer will be out and about at North American arenas this Spring and Summer and is scheduled to take other parts of the world after that.

Currently 30 dates have been laid for the "As I Am" tour with the first being on April 19 in Hampton, V.A. The tour will also take her to Canada up till June 18 when she will wrap things up at New York City's Madison Square Garden.

News
>
Movie News
February 04, 2008 04:38:34 GMT

Opening only in 683 venues on a normally slow sales on Super Bowl weekend, Disney's "Hannah Montana and Miley Cyrus: Best of Both Worlds Concert" proved to be the tweens magnet as it claimed the number one spot of the North American three-day weekend box office. And along the way, it managed to also break the box office record.

According to studio estimation on Sunday, February 3, the 3-D film chronicling ' recent tour has become the biggest selling film to debut over the Super Bowl weekend as it pulled in $31.1 million. The concert film has outpassed Simon West's "", the previous Super Bowl record holder. Over the same weekend two years ago, the horror thriller starring successfully opened with $21.6 million earning. The film featuring Cyrus on her concert also tackled down the previous record of the best Super Bowl weekend gross held by "Titanic" which earned $25.2 million in its sixth weekend in 1996.

News
>
Music News
February 04, 2008 04:18:09 GMT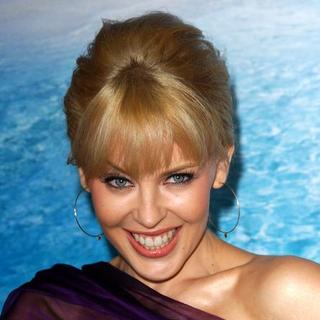 U.K. televisions will not air 's video of "Wow" unless it is edited again. The music video has been axed by U.K. watchdogs because it did not meet the standard viewing guidelines.

which uses vibrant color, is considered too flashy with its strobe lighting effects. The video was initially set for premiere on Channel 4 on Wednesday, January 30 but regulator OFCOM has asked it to be re-edited.

News
>
Celebrity Gossip
February 04, 2008 03:56:22 GMT

Dropped out of school at age fifteen in order to pursue a career in music, who's a nowadays famous singer is set to star in a new cartoon aimed at encouraging people to return to education.

The cartoon, a 10-minutes film, is a promotional short for Unionlearn, the Trades Union Congress (TUC)'s learning and skills organization which aim is to tackle the U.K.'s young skills crisis and inspire people to take more training courses.