News
>
Music News
January 16, 2009 03:31:59 GMT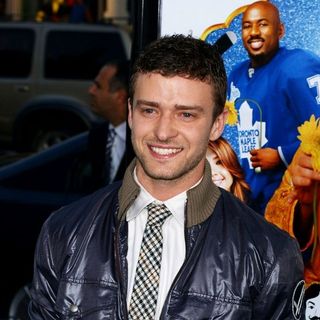 A new material from , entitled "Bigger Than the World", has made its way to the Internet. The track is reportedly produced by . However, there is no word on whether it will become one of the new songs to be listed in his next album or not.

Beside "Bigger Than the World", other singles from Justin Timberlake have also hit the web. One of the songs is called "" and features , while the other is titled "", the duet track between him and .

News
>
Celebrity Gossip
January 16, 2009 03:14:47 GMT
Expanding her influence from music business to the shopping aisles, is teaming up with top German beauty brand LR to release her self-titled 'ethical' scent. A strict vegetation, she ensures the fragrance will not be tested on animals and will likely target an organic audience.

"Leona has had a lot of approaches about launching her own perfume, but she wanted to make totally sure she would be working with an ethical company," a source says. "She has had a big hand in helping to create the fragrance and the design of the bottle and now she can't wait to see it in the shops."

News
>
Movie News
January 16, 2009 03:14:35 GMT

Evan gets his life changed 180 degrees through the imaginary world of his seven years old daughter in the first trailer of "". A movie coming from Paramount Pictures and Nickelodeon Movies, "Imagine That" is the latest comedy from .

Evan is a successful financial executive who has more time for his blackberry than his seven-year-old daughter. When he has a crisis of confidence and his career starts going down the drain, however, he finds the solution to all his problems in his daughter's imaginary world.

News
>
Movie News
January 16, 2009 02:48:15 GMT

New CGI animation "" has received a trailer premiere. A story in the twist of human fear, the TriStar production puts the people on Earth as the aliens for the inhabitants of Planet 51.

The planet which is "far far away" is a place where "life is simple, children are carefree and everything is pleasant" but one day, a stranger from another planet comes by and the paranoia starts. Captain Charles "Chuck" Baker arrives from Earth in his spaceship thinking that he is the first to land in the planet, but the already-existing inhabitants of Planet 51 fear that he will do an invasion. Befriending a young resident, the astronaut has to avoid capture in order to recover his spaceship and return home.

News
>
Music News
January 16, 2009 02:44:18 GMT

Following saying that they will perform new single at this year's BRIT Awards, come out, this time bringing official cover art and tracklisting for their forthcoming twelfth studio album "". In getting the artwork done, this band work with Japanese artist and photographer Hiroshi Sugimoto.

Furthermore, tracklisting for the effort reveals eleven new songs, all written and composed by U2 themselves, with lyrics by and . "Magnificent", "Moment of Surrender" and "Breathe" are among those listed in their new LP.

News
>
Celebrity Gossip
January 16, 2009 02:43:47 GMT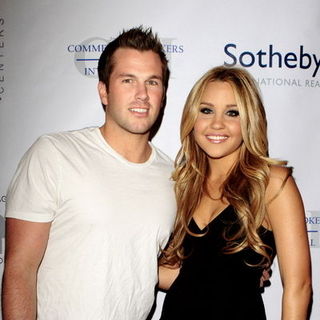 and baseball player are no longer a couple as the actress has dumped him, US Weekly exclusively reports. "She ended it. She had had enough," a source close to the actress testifies.

"Her friends didn't trust him. Everyone thought he was using her for celebrity," the source reveals further to . "He was not good, and she was over it. It was definitely her who ended it."

News
>
TV News
January 16, 2009 02:22:40 GMT

NBC have started overlooking the future of their shows, giving a renewal for some and giving a question mark for the non potential ones. Golden Globe winning series "" is unquestionably one of those going to the 'yes' tray along with "" and reality show "". All three shows have been showing a growth in ratings in fall and mid seasons.

Meanwhile, uncertainty revolves around "", "" as well as "". They are not as lucky as "", which despite its declining rate, is said to have a "very secure" future. "We have a great relationship with (creator) Tim Kring," new primetime entertainment president Angela Bromstad said. "... What's important is we never lose sight of being responsible in production."

News
>
Celebrity Gossip
January 16, 2009 02:14:44 GMT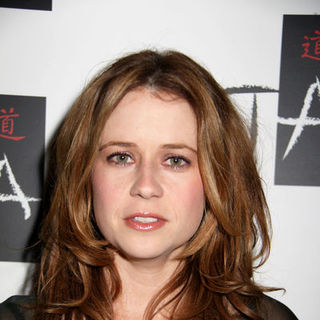 "" star tells the February 2009 issue of Self magazine making a tasty Crock-Pot meal gives her and boyfriend, writer Lee Kirk, more time to have sex. Adopting a few healthy lifestyle changes, suggested by the magazine's editors, she also reveals how jogging for 20 minutes a day, cleaning out her closet, and getting eight hours of sleep have changed her life.

Explaining on how cooking can improve her and Lee's sex life, Jenna explains, "I prepared everything the night before, threw it in the Crock-Pot in the morning, set it on low and came home to dinner. My boyfriend adored it." She goes on stating, "We had more time to spend together that evening. Since we didn't have to cook, it left time for hanky-panky!"

News
>
Music News
January 16, 2009 01:59:04 GMT

A music video in accompaniment of 's single "Audience of One" has been brought forward. Making its way out on January 15 on MySpace Music, it was directed by Brett Simon and shot in Los Angeles. It features the band performing in a miniature world on the White House lawn.

"Audience of One" is one of the tracks included in Rise Against's fifth major studio album "". The song has been played at some of the biggest radio stations in U.S. with the official add date still two weeks away.

News
>
Movie News
January 15, 2009 09:49:07 GMT

Nominees of the 2009 Orange British Academy Film Awards a.k.a. BAFTA Awards have been announced on Thursday, January 15. Through the announcement, it has been revealed that "" and "" have dominated the awards as they each collected eleven counts, including nomination for Best Film.

Beside Best Film, "Slumdog" was also up for Outstanding British Film, Best Director, Leading Actor for and Supporting Actress for amongst other categories. Meanwhile, the nominations for "Benjamin Button" included Best Director, Best Adapted Screenplay and Best Actor for .

News
>
TV News
January 15, 2009 09:39:15 GMT
After much hype on the first day audition in Phoenix, Arizona, "" went mild in the second day, January 14. Held in previous season's champ 's hometown of Kansas City, Missouri, the audition produced a total number of 27 golden tickets but the segment lacked the 'oomph' that delivered with its bikini girl stunt and 's attempt to high five a blind contestant.

One of the hits that was considerably an extra gas for the episode would be the presence of last season's finalist , who was there in support of his pink-haired brother, Michael Castro. The younger Castro claimed that he only started singing 20 days before the audition. Simon called his rendition of 's "In Love With a Girl", "goodish" while Kara DioGuardi said that she likes him. He went through to the Hollywood round.

News
>
Movie News
January 15, 2009 09:04:09 GMT

Entertainment Weekly (EW) has previewed an exclusive sneak peek at "". Less than a minute long, the video features the scene in which 's character confronts 's for telling others about her most personal and private experience.

Obviously upset, Driver pours her anger over the phone across the street of what seems to be Thurman's apartment and doesn't even bother to come in to the building. When Thurman argues that she thinks Driver's experience is something that every single mom could relate, Driver gets even annoyed, claiming that she doesn't want everyone to feel sorry for her and that she's a grown up. The clip can be seen via .

News
>
TV News
January 15, 2009 08:47:27 GMT

The in the sixth season of "" will not only serve as one of the story lines of the series but it will most likely also be the beginning for the spin-off's. In a press conference for the show, Showtime president Robert Greenblatt revealed that Alice who will go center stage in the spin-off, will be heading to prison.

The best guess is, Alice got convicted related to the murder of Jenny. But Leisha Hailey who portrays Alice, believes that she is actually innocent in the case. "That's where I stand. I was a wide-eyed, scared victim. I was walking through this brand new world that obviously I was going to be staying in for a very long time. It's going to be a lot about how I fit in," she said.

News
>
Music News
January 15, 2009 08:23:38 GMT

has become the latest recording artist having her portrait transformed into an artwork for the upcoming 51st Grammy Awards. Pictured from above the neck line, the Grammy ad of the 20-year-old, which came from , was made from all of the selected song titles that inspired the "Disturbia" songstress.

As she is so inspired by , Rihanna's selections included at least five of group's tracks; "Say My Name", "Bills, Bills, Bills", "Survivor", "Independent Women" and "Lose My Breath". Beside tracks from the all-girl group led by , songs from , , , , , and have also made her cut.

News
>
Celebrity Gossip
January 15, 2009 08:23:14 GMT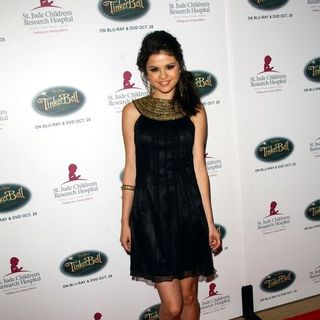 An actress and singer, who is idolized by many teenagers, admits she is insecure about her ears. To Twist Magazine she reveals, "My biggest insecurity has always been my ears. Even when I had my hair pulled back, I never let my ears show. I don't know why, it's so weird. My hair stylist even knew to cover them up!"

As time goes by, Selena then experiences a change of heart about her ears and decides to flaunt them. Recalling the day when she didn't cover up her ears while attending a big L.A. event recently, she says, "I think that I just needed to remember, and I think that everyone just needs to remember that you are who you are, that is what makes you, you!"