News
>
TV News
November 22, 2008 03:06:51 GMT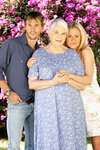 Somebody may not make it to the midseason of "". revealed that one of the characters' skull may be smashed in the final episode of the first season and he or she, is not alone.

At least two people are going to be hurt in the episode called "You'll Be the Death of Me" where the real serial killer will finally be revealed. who portrays Sam in the series confirms this to , saying that a death will occur. "A juicy one," he said. Sam also did an interview with , dishing out that the November 23 episode will have some "really exciting cliffhangers."

News
>
Movie News
November 22, 2008 02:43:23 GMT

"", the new comedy movie from "" director Greg Mottola, has just got its first trailer. Exclusively premiered at MySpace with an introduction from the director himself, the trailer lets out an exciting look into what James Brennan has to undergo after he is hired at a local amusement park, which includes dealing with a kid puking at his stall and finding love with his co-worker.

Apart from giving out the interesting occurrences revolving around Brennan, the two minute promotional video also chronicles the moments leading to him landing the job. Additionally, it lets out glimpses of the performance by "" star as Brennan's love interest, Em, and "" leading man, , as Connell.

News
>
Music News
November 22, 2008 02:28:06 GMT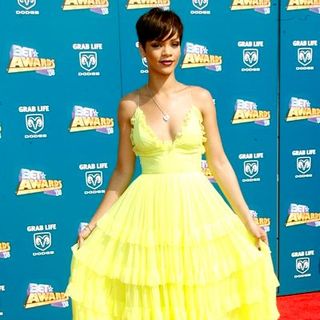 An audio stream claimed to be a demo for 's new song "U Make Me Sick" has arrived. The mid-tempo jam is reportedly produced by Brian Michael Cox, the same man who helped producing his fifth studio album "".

In related news, Rihanna has been rehearsing for her upcoming show at 2008 American Music Awards. She will be serving as one of the musical guests at the November-23 event taking place at Los Angeles' Nokia Theatre along with , , , , , , , , and among others.

News
>
Celebrity Gossip
November 22, 2008 02:27:37 GMT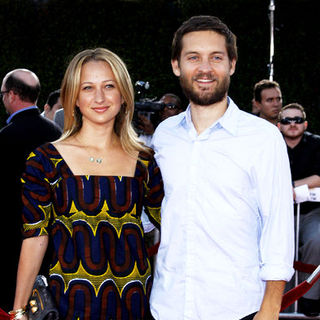 Baby number two is on the way for and his wife Jennifer Meyer. Kelly Bush, a representative for the actor, confirms the good news to People, saying the baby is due in spring 2009.

A source close to both Tobey and Jennifer tells US Weekly, the couple is "thrilled" over the new addition into their family. "They can't wait to expand their family with another little one," the source claims.

News
>
Celebrity Gossip
November 22, 2008 02:03:06 GMT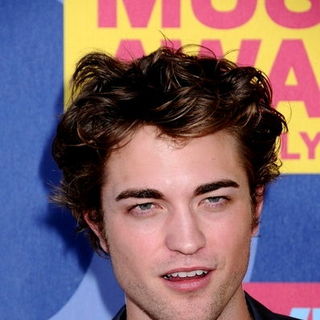 Movie heartthrob made an appearance on "" Thursday, November 20 and set tongue wagging when he gave a 'vampire bite' on her neck. His "" co-star , who also appeared on the show, couldn't stop laughing as Robert was necking Tyra.

"I want you to bite me right now," so Tyra told Robert, who obviously was very surprised by her request. "Are you absolutely sure about this?" he asked her. Insisting she's serious with her request, Tyra immediately moved her body closer to Robert and put her long hair aside, giving him her neck to bite.

News
>
Movie News
November 22, 2008 01:58:29 GMT

Continuing to promote "" at warp speed, Paramount Pictures have released a pair of new character posters. In similar style of of Kirk and Spock, the two fresh black and white images present U.S.S. Enterprise's communications officer Uhura and Romulan villain Nero.

While the poster of Uhura shows a sideway look into the human crew of the starship from the United States of Africa, the individual one-sheet for Nero displays a full frontal shot of the villain, exposing up-close his structural face and tattoos. Uhura is played by "" star , whereas Nero is portrayed by "" actor .

News
>
TV News
November 21, 2008 09:55:56 GMT

A glance of "" episode 8.11 has been revealed through a new preview below. It shows the new episode which is scheduled to air early next year featuring new heroes, new enemies, and new legends.

With the title "Legion", the episode will feature three superheroes who are coming from the future life. The story goes further with the three superheroes traveling to the past in order to find and join Clark Kent, played by Tom Welling, in defeating Brainiac. Brainiac is the one villain who has taken Chloe Sullivan's body.

News
>
Music News
November 21, 2008 09:11:52 GMT

Debuted November 20 during the airing of "" is the promo video of "" that features the new single from . The video that is produced by ABC and Epic Records combines exclusive scenes from the upcoming fifth season of the drama thriller series plus the band's live performance footage on "You Found Me".

Rooting from their successful debut album "" (2005), The Fray will drop their self-titled sophomore effort on February 3, 2009 with "You Found Me" as the lead single. "The record definitely has some isolation and loneliness rolled into the fabric of the sound and lyrics," frontman Isaac Slade explains. "We'd been gone from our family and friends for more time than we'd been home. You start to lose sight of priorities and lose sight of balance and you don't really have the luxury of a routine. When that happens, naturally it comes out in the music."

News
>
Celebrity Gossip
November 21, 2008 09:09:25 GMT
R 'n' B singer has exclusively confirmed to Access Hollywood that his wife Tameka Foster is pregnant with their second child, due to be born next month. "Definitively. We're actually expecting, if you didn't hear, in December," so the music performer said backstage at his concert at L.A.'s Club Nokia on Wednesday, November 19 when asked about reports on him expecting another child. "One of the best Christmas gifts there is to have!"

Refusing to spill the beans on the baby's sex and exact due date, Usher said, "some things have to remain personal" while jokingly adding, "I'll give you a clue - it's a baby." As for name, he said he and Tameka have been considering on "a few names", but are open to any suggestions from the public. "If you guys have any unique [names], please feel free to hit me up. Let me know," he stated.

News
>
TV News
November 21, 2008 09:08:50 GMT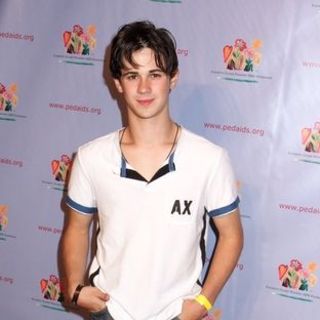 Despite high rating received by The CW's "", one of the series' secondary characters has been reported to reject an offer to be a regular cast on the series. As announced by , Connor Paolo, who plays Eric van der Woodsen, has refused a regular spot for the series' upcoming episodes.

Paolo has not given any statement so far, but the report believes that Paolo's rejection may have something to do with his contract deal. As EW states, the new contract deal is for him to appear in half of this season's 25 episodes, similar to the actor's previous contract as a recurring role. By refusing the new offer, Paolo will still get the same gig, but won't be attached to the series if he wants to take other opportunities.

News
>
Music News
November 21, 2008 08:45:39 GMT
has been booked to kick off the star-studded show at this year's American Music Awards. She is set to perform a medley of her 6 hit singles including "Genie in a Bottle", "Fighter", "Beautiful", "Keeps Gettin' Better", and "Dirrty", according to .

"We are very excited to have Christina Aguilera perform at this year's show," Dick Clark Productions President, Orly Adelson, told the publication. "She raises the bar with each live performance and you can expect something special at the 2008 American Music Awards."

News
>
Movie News
November 21, 2008 08:14:12 GMT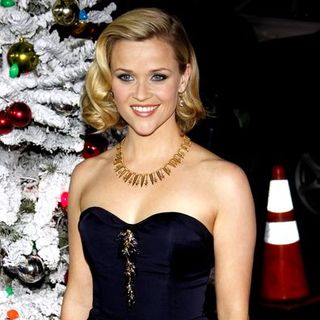 Less than a week away from the theatrical debut of "", New Line Cinema held a premiere event for the romantic comedy in Los Angeles on Thursday, November 20, night. Bringing in a holiday season atmosphere to the event, the studio erected a few set of decorated Christmas trees along the red carpet in front of Grauman's Chinese Theater.

The special evening gala saw the attendance of leading lady , but Witherspoon's co-star, was not spotted on the red carpet. Joining Witherspoon though were co-stars , , , , and .

News
>
Music News
November 21, 2008 08:01:31 GMT

A music video for 's brand new track "Dirty Dancing" has made its way out to public. Shot in the middle ages background, the video shows a capture of the boyband performing the song with mostly all-female audience.

"Dirty Dancing" is a song produced by powerhouse producer RedOne for New Kids' fifth studio album "". The album has hit the U.S. market since September 2 and debuted at number 1 on Billboard Top Pop Albums chart and at number 2 on Billboard Hot 200 Albums chart.

News
>
TV News
November 21, 2008 07:59:59 GMT

Five new clips from "" have been released as sneak peeks to episode 3.10. The clips of the November 24 episode entitled "The Eclipse Part 1" are compiled in one video player below.

The first clip shows Arthur, who has succeeded in reuniting Sylar and Elle, asking them to find Claire and bring the girl to him. At first, Sylar seems to disagree on working together with Elle, but Arthur allows Elle joining Sylar to find Claire. On the second clip, Claire rejects Angela's request to keep hiding in order not to get caught.

News
>
Celebrity Gossip
November 21, 2008 07:54:05 GMT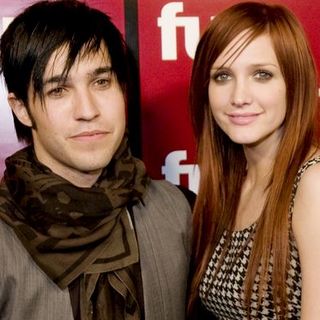 Following earlier report claiming has been in labor, a new report has just surfaced by the hour that she has given birth to a baby boy. A spokesperson for the family confirms the good news to People, saying mother and infant "are all healthy and happy," adding that Ashlee and her husband "thank everyone for their well wishes!"

Giving more details about Ashlee and Pete's newborn baby, the representative says he is named Bronx Mowgli Wentz. He weighed 7 lbs., 11 oz., and was 20 1/2 inches long at time of birth Thursday night, November 20.