News
>
Music News
December 11, 2008 06:03:03 GMT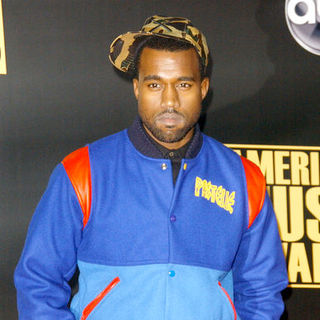 Breaking through the top of Billboard Hot 200 chart with his new effort "", plans to enjoy the momentum by letting his music to sip in. Before he releases another single from the album, the rapper said that he will let the first two "Love Lockdown" and "Heartless" to "soak into the culture".

Celebrating the huge sale of the album that reached more than 450,000 copies in the first week, Kanye posted a message on his blog saying that he will "walk this album slow like a more independent approach." He also praised his own music despite the mix reviews he received from the critics for the new album. He said, "i feel like a new artist. there's actually arguments again. it reminds me of the first album when everybody said i couldn't rap. i listened to 'say you will' last night at my house and was daaamn, this song is soooo dooope!!! i'm a fan of what i've made."

News
>
Celebrity Gossip
December 11, 2008 05:01:49 GMT
Words are swirling that has impregnated his ex-girlfriend Dominique Geisendorff. The 23-year-old woman, who works as a waitress, is reported to have been pregnant with his baby for five months.

In Touch Weekly reports, Cam and Dominique had been dating for two years when they decided to go separate ways by the time the actor landed a part on vampire drama movie "." They then reunited for one night after Cam completed filming the big screen flick. Following the brief reunion, Dominique then got pregnant.

News
>
Movie News
December 11, 2008 04:38:37 GMT

Targeted to be released in between the end of 2009 or early 2010, "New Moon" is now leaning towards end of 2009 debut. breaks the news that Summit Entertainment have tentatively slated the "" sequel for November 20, 2009 release.

Giving more update for "New Moon", EW continues to note that the production of this Stephenie Meyer's second novel adaptation will start in mid-March. With that schedule in mind, the publication mentions that the director who will replace "Twilight" helmer Catherine Hardwicke will have to be in Vancouver by December 15 to begin the 12 weeks of pre-production.

News
>
TV News
December 11, 2008 04:22:46 GMT

Marc Cherry, creator of "" announced that the show will be extended up to ninth season although no deal has been sealed with ABC. Cherry who also serves as the executive producer, thought that the series would end in seventh season but the popularity of the show provides the courage to go on for two more seasons.

While celebrating the shooting of the show's 100th episode, Cherry said, "My intention has always been to end the show after seven seasons, 'cause that first season darn near killed me. (But) the five-year jump seems to have reinvigorated interest in the show, and the ratings are terrific. So I started recently talks with (ABC Entertainment president) Steve McPherson and (ABC Studios chief) Mark Pedowitz about continuing the show for a ninth season. We're going to find a way to make it work."

News
>
Celebrity Gossip
December 11, 2008 04:20:53 GMT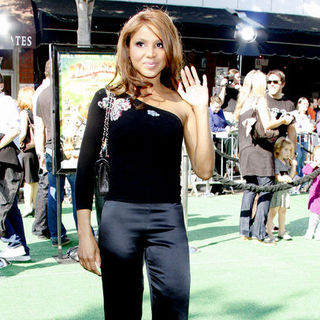 Instead of regretting her elimination from the finale of ABC's "" (DWTS) last month, preferred to perceive her boot from the show as "blessing in disguise" because it gave her more space to recover from a breast tumor surgery that she had recently. To the latest issue of US Weekly, she told all about how she coped with the diagnosis.

Toni said a lump was found on her breast during a routine checkup back in August before she appeared on the ABC show. Finding there wasn't nothing serious about it, doctors gave her an okay to continue filming DWTS. It was after she was eliminated from the show on October 20, that she was ordered to go under the knife as after further medical evaluation doctors found the lump "was definitely still there and bigger."

News
>
Movie News
December 11, 2008 04:03:42 GMT
A brand new international trailer of "" has been brought to attention by . Screened in French theaters only, the trailer is short and displays many similar footage to the previous ones. However, it still manages to sneak in few never-before-seen footage, featuring Rorschach as a child and the original Silk Spectre.

Beside the international trailer, the official version of "Watchmen" footage shown at Comic Con 2008 in San Diego was released earlier. Courtesy of Apple, the video runs for more than three minutes and previews the superhero characters, opening with a close-up shot of Rorschach.

News
>
Music News
December 11, 2008 03:56:43 GMT

After a version with "" season 5 attached to it, release a music video for "You Found Me" that is solely theirs. The song is the first single lifted from their upcoming self-titled album which is due February 3.

The video was shot with Josh Forbes as the director, and premiered on Tuesday, December 9 on VH1. If captures them singing the song live in the studio, this one shows them in graphic scenes including that in a train.

News
>
Movie News
December 11, 2008 03:25:49 GMT

Writer/director M. Night Shyamalan has reportedly found his cast ensemble for "". In a casting report, claimed that and 's names have popped out in the cast ensemble list for the live-action adaptation of animation series "Avatar: The Last Airbender".

While McCartney, the "Leavin'" singer who voiced JoJo in "", has been said to still be in negotiation for the role of Zuko, the Fire Nation's evil prince, Rathbone, who recently appeared as Jasper Hale in "", is lined-up to be Aang's pal named Sokka. Joining them are who may take the main character, Aang, and who will star as Sokka's sister, Katara.

News
>
Celebrity Gossip
December 11, 2008 03:20:05 GMT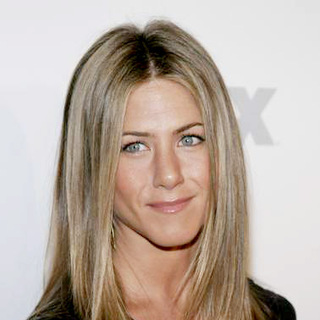 US Weekly breaks the report that bares her body, wearing only a necktie, for the cover of the January 2009 issue of GQ. Besides, she is also said to have a candid interview with the men's magazine, addressing the media reports about her, ex-husband , and his partner .

Asked by GQ editor Mark Kirby why she thinks people are still interested in the story of her and Pitt's separation four years after they publicly confirmed they were no longer together, Aniston jokingly answers, "The funny thing is that people don't realize we all go away to the Hamptons on the weekends." She then quickly adds, "No. But can you imagine? That'd be hysterical: I've got Zahara on my hip, and Knox..."

News
>
Music News
December 11, 2008 03:15:35 GMT

His album may be delayed, but it does not stop from releasing a new material. A music video for his seasonal holiday-theme song, "Jingle Bellz" has just received its world premiere. The song is featuring Starr and appears in the compilation album titled " & Skull Gang Present a Tribute to Bad Santa Starring Mike Epps".

"Jingle Bellz" is one of the several singles where Juelz sings in the album. Another one is titled "Christmas Song" in which he collaborates with Skull Gang. Dropped in stores on November 25, "Jim Jones & Skull Gang Present a Tribute to Bad Santa Starring Mike Epps" is a sequel to the 2006's "A Dipset X-Mas".

News
>
Celebrity Gossip
December 11, 2008 02:46:31 GMT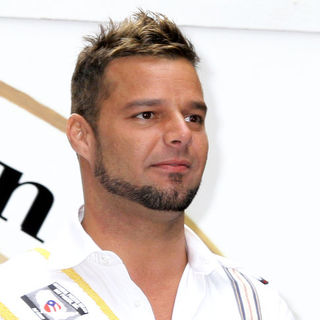 Puerto Rican singer debuts his twin sons on this week's issue of People magazine, goes on sale Friday, December 12. In one pic, debuted on the publication's site, Ricky is shown carrying his boys, named Matteo and Valentino, on both of his hands while standing on a sea side.

In an exclusive interview with People, he says he's "so happy" with the arrival of the boys. "Everything they do, from smiling to crying, feels like a blessing. Being a father feels amazing. This has been the most spiritual moment in my life," he admits.

News
>
TV News
December 11, 2008 02:35:41 GMT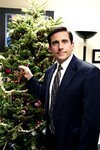 It's a specific kind of Christmas this year for the people in Dunder Mifflin. Three clips are brought out for the December 11 episode of "", showing how each of the workers tries to live up with the Christmas spirit in the workplace.

Phyllis' Moroccan-themed holiday party goes up in flames when Meredith's hair catches on fire and Michael is forced to deal with the accident. Meanwhile, as shown on the first clip, Dwight corners the market on the hottest toy of the Christmas season, which is a doll with unicorn horn.

News
>
Movie News
December 11, 2008 02:33:33 GMT

Gaining awards momentum, "" shows its domination by collecting three awards from New York Film Critics Circle (NYFCC). On Wednesday, December 10, the biopic drama from director Gus Van Sant has been named the Best Picture of 2008 by the organization of film reviewers from New York-based publications.

Snagging two more kudos from the 2008 NYFCC, the movie about the gay-rights icon Harvey Milk who was tragically murdered a year after he was elected to public office brought recognitions for two of its performers, and . Penn won the coveted Best Actor for his performance as Milk, while Brolin got the Best Supporting Actor prize for his portrayal of Dan White.

News
>
Celebrity Gossip
December 11, 2008 02:10:41 GMT

has become the latest celeb who is featured in the print ad for "Got Milk?" campaign, aimed to remind teens the importance of drinking milk. His ad has made its round all over the net and is set to debut December 12 on Rolling Stone magazine.

"Chris Brown feat. Milk. Another great collaboration? Milk. Some studies suggest that teens who drink milk tend to be leaner and the protein helps build muscle. So eat right, exercise and drink lowfat or fat free milk. Talk about a smooth move," so read the tagline that accompanies Chris' "Got Milk?" ad, put as the news photo. For , people can visit Bodybymilk.com.

News
>
Movie News
December 11, 2008 02:08:13 GMT

While the exact release date of "" trailer remains sketchy, an international trailer of the Japanese manga adaptation has been making its way for fans enjoyment. Premiered by IGN UK and IGN AU, the video footage gives out more on the story behind the mystical orbs from which the film takes its name as well as sneak peeks of the martial arts sequences.

The trailer opens with the voice-over of 's Master Roshi chronicling the ancient time when evil almost destroyed the Earth and describing how and why dragonballs are made. His story ends with a proclamation that the evil has returned once again and 's Goku is the only one who can stop him from actualizing his vengeance.